WSOP 2019, interesting facts and a brief history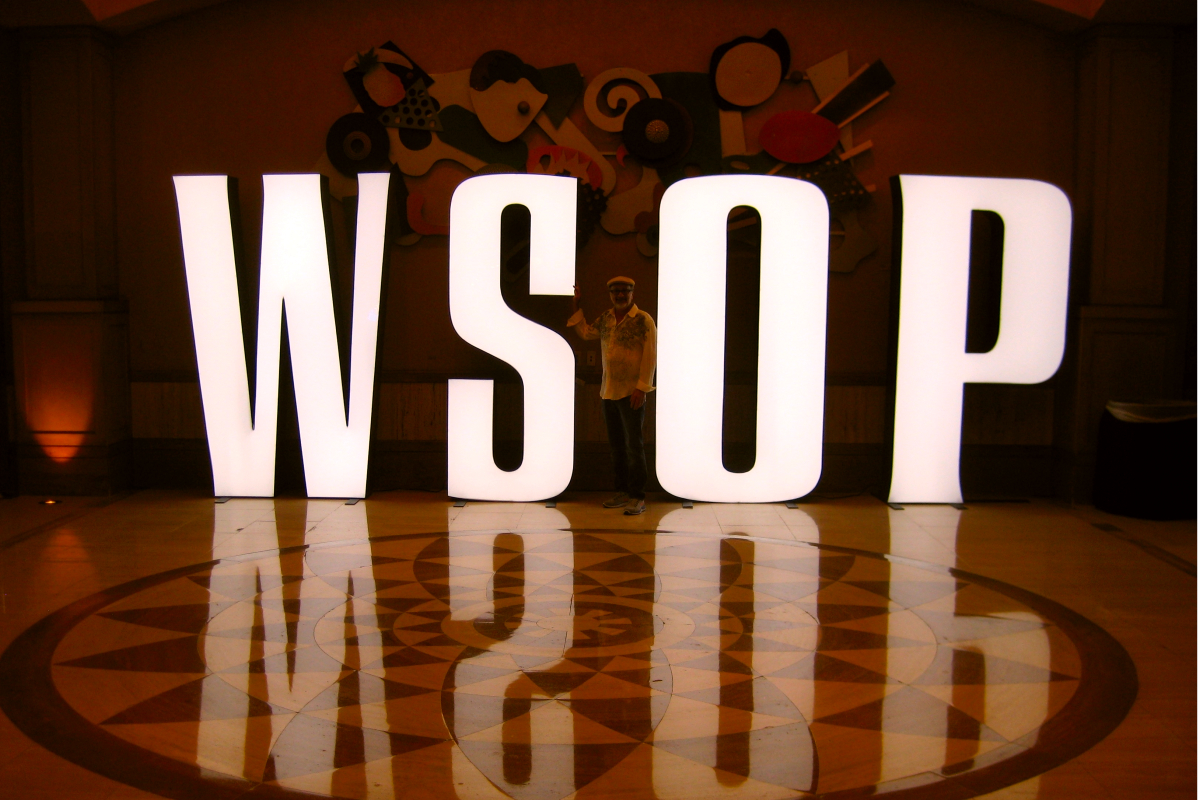 Reading Time:
3
minutes
We have all heard about poker tournaments and the excitement around them, but there is once particular series of tournaments that brings a peculiar feeling to worldwide poker players and that is the World Series of Poker, mostly known by its acronyms, WSOP.
Sources claim it dates back to the 70s, when Benny Binion invited seven of the best-known poker players to the Horseshoe Casino for a single tournament.
We have come a long way since Harrah's signed an agreement with 888, to provide its online gaming services and in our current year, WSOP has reached the 50th Anniversary. The live tournament series has managed to smash record after record with a 9% increase in attendance year-on-year.
However, 2019 wasn't the case for a new record, but we must mention that this year's attendance of 8,569 figures represents the second-largest field size in the past 50-years and the fourth successive year that the attendance has increased. That has got to count for something.
While some figures go higher, we must mention that the age of the WSOP players is still going down. The age range in the total field demographic shows a dominance of players ranging between 26 to 40.
The average age of 2019 WSOP Main Event participants is 41.46 vs 42.27 recorded in 2018. For males, the average is 41.34 and for females, 44.30.
In whichever way you take it, it is a huge achievement considering the limited options available to the WSOP for online satellite qualification.
It is the year of second best, as the $80,548,600 prize pool is also the second-highest in 50-years and all Final Table Payouts are guaranteed to be of seven-figures with seven-figure pay jumps starting with four players remaining.
One thousand two hundred eighty-six players will receive a minimum of $15,000, which is really good news for everyone taking part in the tournament which is held this year between May 28 and 16 July.
As we have mentioned earlier, the Word Series of Poker has really grown into a global event and now attract players from 87 different countries to make up this year's field.
Top Ten Countries Represented in 2019 are United States, Canada, United Kingdom, France, China, Germany, Brazil, Australia, Russia and Austria.
But, it's not all good news when it comes to this year's tournament. Poker industry media outlets reported that in a strange turn of events, a player has been disqualified for stealing a player's entire stack as he scooped in a won pot. Georgii Belianin, from Russia, had won a small pot and when reaching out to claim the chips he put his arm around the player to his left's stack and collected that too. It was alleged by witnesses that he did this with a smile on his face, maybe insinuating that it was supposed to be a joke.
Belianin didn't get a chance to see anybody laughing, because he shortly got escorted out of the tournament playing area by Jack Effel (World Series of Poker Vice President) and then handed over to security.
PokerCentral has also reported that the 1989 WSOP Main Event Champion, Phil Hellmuth, lasted just five hours in the tournament. It is now surprise after having spent the past days by doing an eight-hour hiking trip up to Machu Pichu, swimming with turtles and penguins, and having deep and meaningful conversations with some of the brightest business minds, such as Golden State Warriors and Los Angeles Dodgers co-owner Peter Guber, Hollywood star Rob Lowe, Los Angeles Dodgers CEO Lon Rosen, super-agent Todd Feldman of CAA, and Jason Sugarman.
But wait, we just arrived to another funny story of this year's happenings at the WSOP so far (there are still a few days left, so there might be more). An unidentified man, wearing a t-shirt with numbers 55 on the back, has moved all-in and then proceeded to stand up as he waited for his opponent to make a decision. What happened next might be the strangest and most unbelievable thing you'll ever see at a poker table and especially during a live tournament.
The presumably intoxicated man turned his back to the table and dropped his shorts, exposing his genitalia to everyone in the Pavilion room at the Rio and moments later, he took off his shoe and threw it directly at the dealer. You can find the video online just by searching for 'WSOP, Man Exposes Himself at Table'.
At the time of writing this article, poker industry media outlets have reported that Preben Stokkan is the likely chip leader as the only player above two million, claiming 2,184,000 to his name.
Three former WSOP Main Event champions are still in the mix for a repeat victory in Chris Moneymaker, Qui Nguyen, and Johnny Chan.
The story will continue…
Freebets & BetRadar Join Forces to Help Punters Back a Winner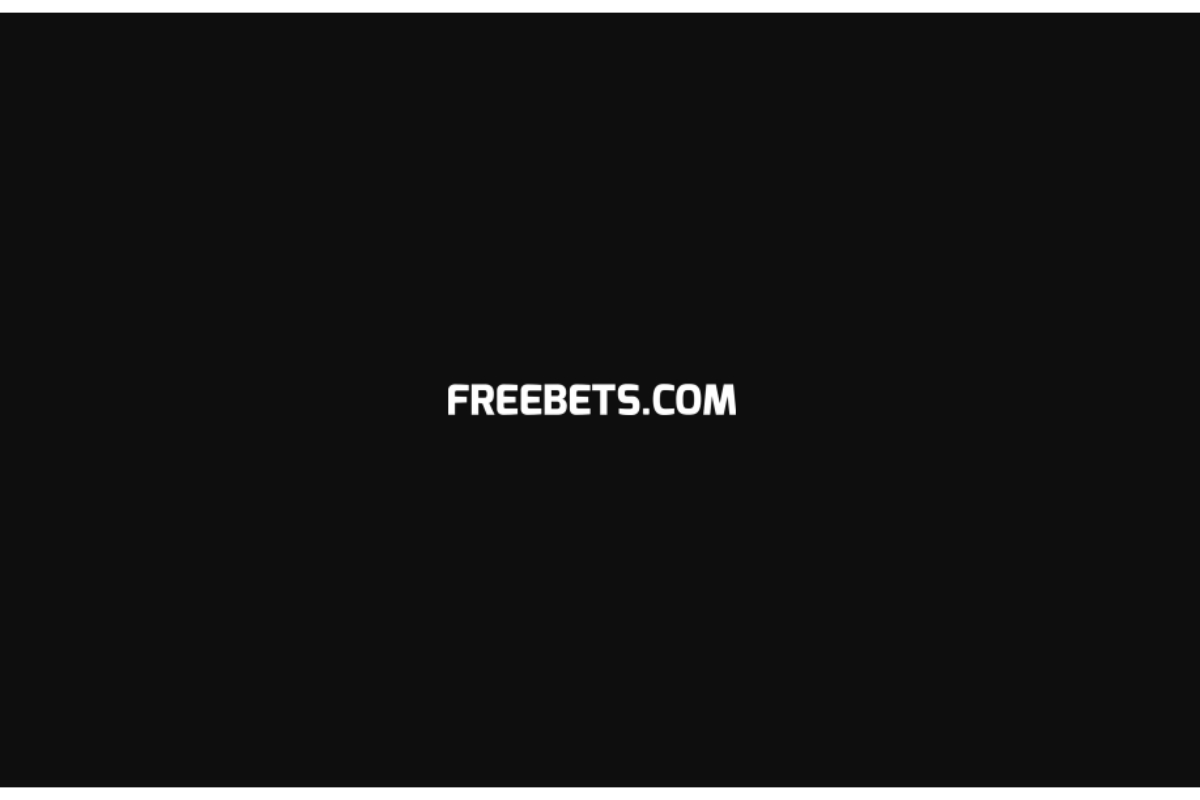 Reading Time:
2
minutes
Freebets.com have partnered up with BetRadar to offer punters a better package and take sports betting to the next level.
After a successful trial using the Beta version, Freebets.com will make their expertise even more readily available by including the full BetRadar widget across their site and in predictions and previews.
It will provide all manner of information to help punters make more informed decisions on their wagers. Data will be provided covering a number of different angles including, team news, live tables and fixtures, head-to-head analysis and player information such as goal scorers, assists and more.
The partnership will enhance the betting experience considerably, with real-time data that offers a much fuller picture of football fixtures across the world. The widgets are putting betting fans on a level playing field with the likes of Roy Keane, Gary Neville and Jamie Carragher, with the same level of insight as any pundit on Super Sunday.
As well as first-class insight from the Freebets.com team, you can now expect to find the likes of win probability for every fixture, analysis of a team's previous fixtures and even the opportunity to follow live scores integrated into previews and predictions.
It's time to take betting to the next level and Freebets are at the very forefront as they look to help punters become more informed than ever and increase the chances of a win.
About Freebets.com: 
Freebets.com is one of the country's leading betting affiliate sites, working with all the big names in the business to bring punters expert tips, previews and the best free bet offers.
With almost 10 years in the game they continue to provide thousands of punters daily with help, support and plenty of winners.
You can view their full offering at: www.freebets.com.
Source: Freebets.com
Which payment methods can Germany rely on for gambling in the future?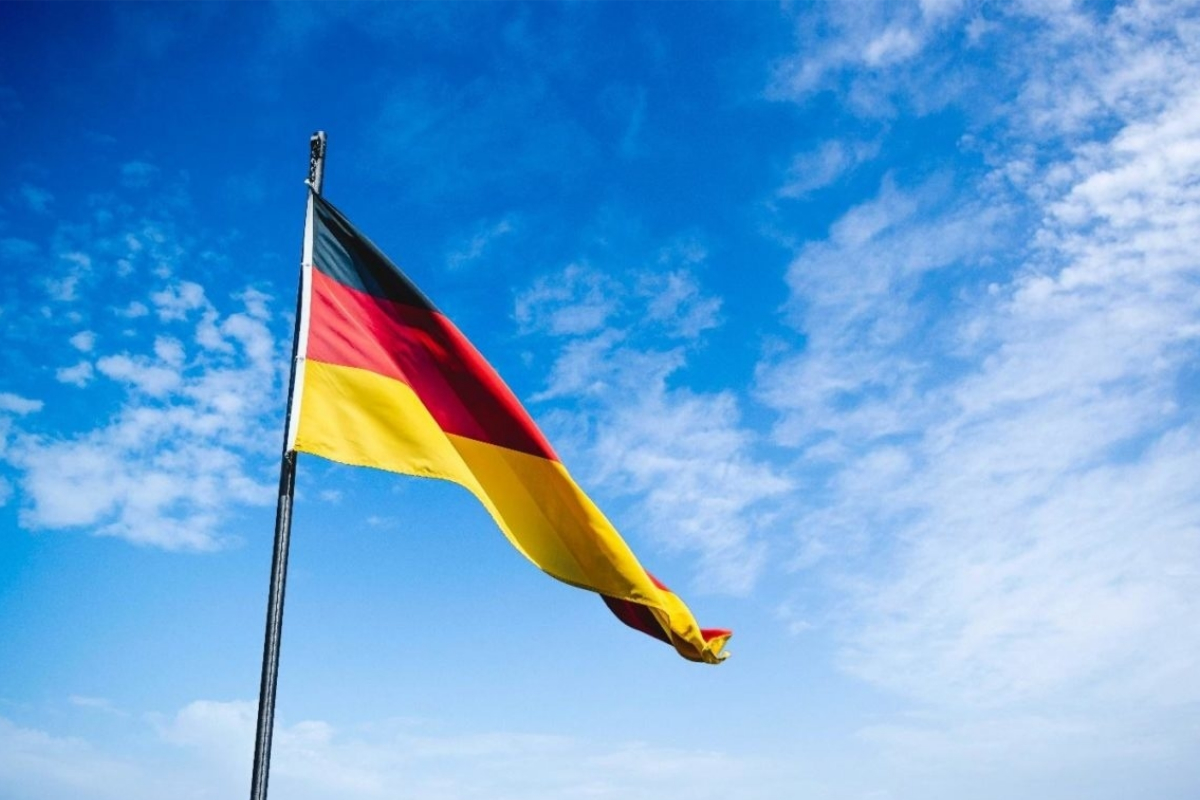 Reading Time:
2
minutes
German players will have to continue playing online casino games without PayPal. The online financial service has cut ties with internationally licensed operators after an injunction was served by the government on October 21st. Transactions to and from online casinos will no longer be available as a result. Several sites such as iGaming Business, have reported that products without authorization by state jurisdictions will be banned.
With German residents restricted from using PayPal as a deposit option for online casinos, we ask what the future holds as far as payment methods goes in Germany. 
Online gambling in Germany
Online gambling is legal in the local state of Schleswig-Holstein, which issues online casino licenses for operators. Between 2008 and 2012, this was the only state where gambling was allowed in the country. In an attempt to open up the market, new rules came into effect in 2012 on a state by state basis. But this has led to more confusion among players trying to make sense of the strict regulations put in place.
While there is a crackdown on the online casinos in the country, sports betting is still available with PayPal. To get a better understanding of what is really going on we asked Thomas Hahn, German gambling market expert at Leadstar Media, to clarify matters.
"The issue is for companies operating both casino and sportsbook under the same umbrella, if the two are associated with each other, they are not allowed to offer PayPal as a payment option any longer."
Some online gambling operators have therefore separated their online casino product and sportsbooks. According to their site MyWettbonus.de, german betting sites with PayPal is still a viable option for the players. 
When asked what this means for them as an affiliate, he said:
"The German market is a big one for us, so obviously it hasn't gone unnoticed as this is kind of a big deal in Germany. We've had to make some changes to stay up to date with the current bookmakers that offer PayPal as well as the online casinos we list on MyCasinoFreunde.de. It's too early yet for us to see any impact of this, but Germany is a country that adapts swiftly to new trends. As long as we update our visitors with the latest information in regards to this and offer other solutions, it shouldn't have too much of a negative impact on us. " 
The future of online gambling in Germany
Online casinos are still not allowed to market towards consumers outside of Schleswig-Holstein, but that might soon change. The remaining 15 states in Germany have plans to license online sports betting in the coming years. June 30th 2021 has been earmarked as the date for states to have reached a consensus. 
Whether or not PayPal's new German terms of service will still be effective by then is unknown at this point. New payment methods have the potential to rise in Germany, leading to a battleground in terms of market share.  
Right now, exciting payment providers such as Trustly and Klarna are options available to the German market and are set to increase in popularity with PayPal out of the equation. On top of that the likes of Apple Pay and Google Pay are also well placed to benefit in the future.
BTG Launches its Millionaire Mystery Box Slot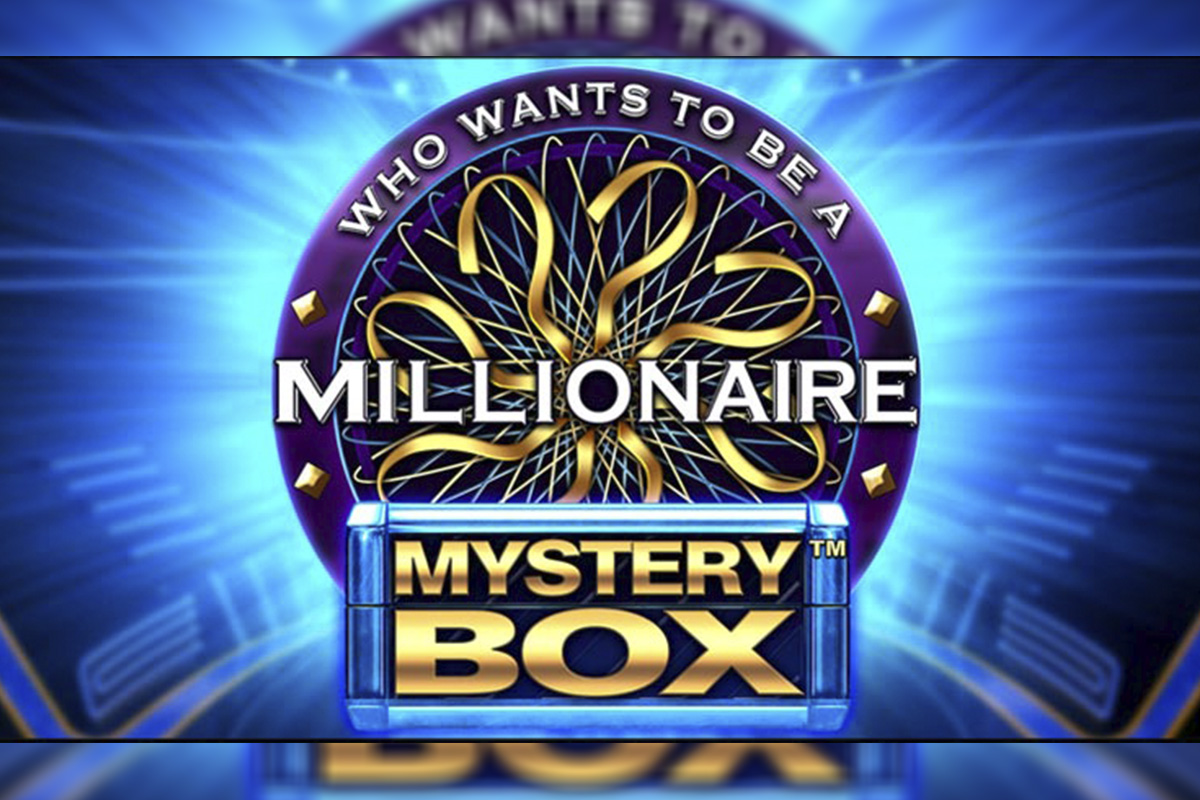 Reading Time:
< 1
minute
Big Time Gaming has launched its Millionaire Mystery Box slot exclusively with the Gaming Innovation Group's Rizk.com online casino.
This 5-reel game has 243 different ways to win with mystery boxes thrown in. Inside the mystery boxes, you'll discover any possible symbol, including special symbols such as the wild and scatter. Hitting the scatters will transport you into the hot seat, where you can win up to 24 free spins and a multiplier of up to 50× for the chance to win big money.
"Who Wants to Be Millionaire the TV show lends itself well to slot adaption because it already contains gambling elements coupled with the chance to win dizzying amounts of money. We retained the core elements that made Millionaire Megaways a hit, but we've added rich new features and a fun element of surprise. We know Rizk players are already loving it, but what would you expect from the thought leaders of modern slot development," Nick Robinson, BTG's CEO said.
"I'm delighted by the launch of Big Time Gaming's newest blockbuster, Millionaire Mystery Box, exclusively on Rizk. The game has been a big hit with our players and, because it's a household name and has excellent artwork and mechanics, it has provided some excellent marketing content. We want to extend a big thank you to Nik and all the team at BTG for coming up with another smash hit," Ross Parkhill, Managing Director at GiG said.