WSOP 2019, interesting facts and a brief history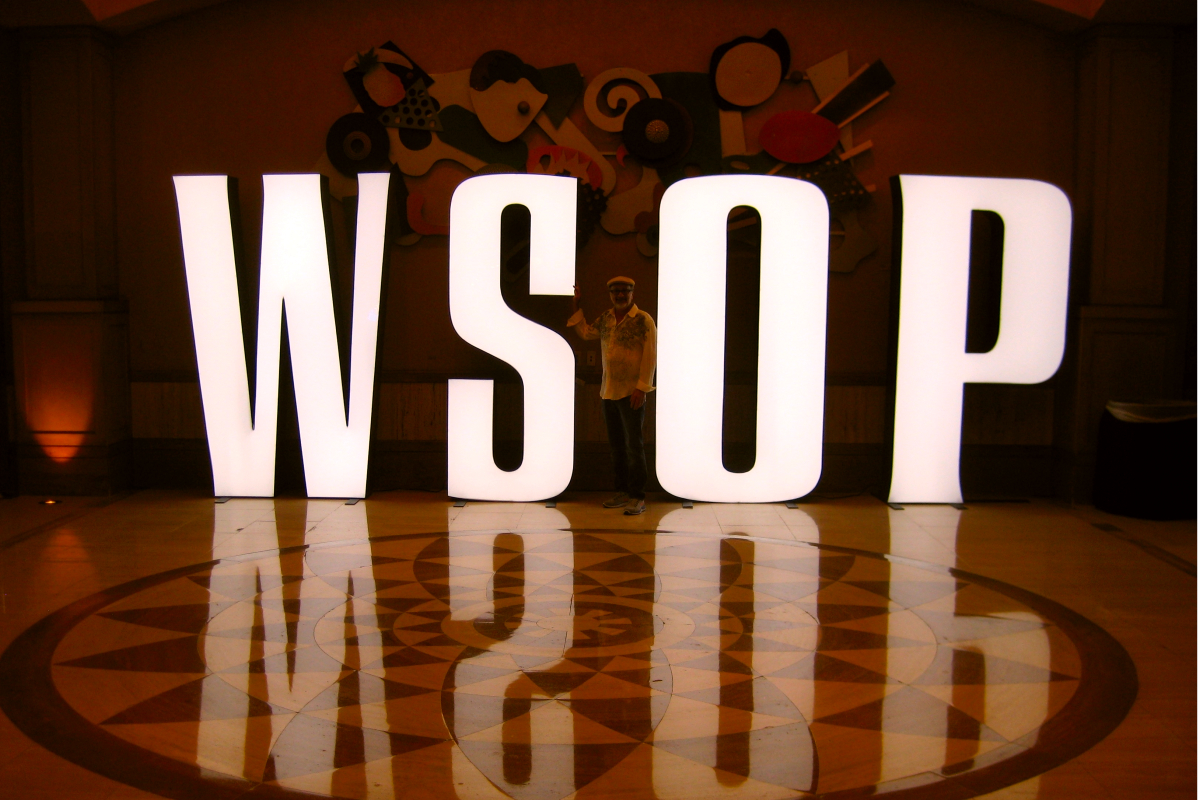 Reading Time:
3
minutes
We have all heard about poker tournaments and the excitement around them, but there is once particular series of tournaments that brings a peculiar feeling to worldwide poker players and that is the World Series of Poker, mostly known by its acronyms, WSOP.
Sources claim it dates back to the 70s, when Benny Binion invited seven of the best-known poker players to the Horseshoe Casino for a single tournament.
We have come a long way since Harrah's signed an agreement with 888, to provide its online gaming services and in our current year, WSOP has reached the 50th Anniversary. The live tournament series has managed to smash record after record with a 9% increase in attendance year-on-year.
However, 2019 wasn't the case for a new record, but we must mention that this year's attendance of 8,569 figures represents the second-largest field size in the past 50-years and the fourth successive year that the attendance has increased. That has got to count for something.
While some figures go higher, we must mention that the age of the WSOP players is still going down. The age range in the total field demographic shows a dominance of players ranging between 26 to 40.
The average age of 2019 WSOP Main Event participants is 41.46 vs 42.27 recorded in 2018. For males, the average is 41.34 and for females, 44.30.
In whichever way you take it, it is a huge achievement considering the limited options available to the WSOP for online satellite qualification.
It is the year of second best, as the $80,548,600 prize pool is also the second-highest in 50-years and all Final Table Payouts are guaranteed to be of seven-figures with seven-figure pay jumps starting with four players remaining.
One thousand two hundred eighty-six players will receive a minimum of $15,000, which is really good news for everyone taking part in the tournament which is held this year between May 28 and 16 July.
As we have mentioned earlier, the Word Series of Poker has really grown into a global event and now attract players from 87 different countries to make up this year's field.
Top Ten Countries Represented in 2019 are United States, Canada, United Kingdom, France, China, Germany, Brazil, Australia, Russia and Austria.
But, it's not all good news when it comes to this year's tournament. Poker industry media outlets reported that in a strange turn of events, a player has been disqualified for stealing a player's entire stack as he scooped in a won pot. Georgii Belianin, from Russia, had won a small pot and when reaching out to claim the chips he put his arm around the player to his left's stack and collected that too. It was alleged by witnesses that he did this with a smile on his face, maybe insinuating that it was supposed to be a joke.
Belianin didn't get a chance to see anybody laughing, because he shortly got escorted out of the tournament playing area by Jack Effel (World Series of Poker Vice President) and then handed over to security.
PokerCentral has also reported that the 1989 WSOP Main Event Champion, Phil Hellmuth, lasted just five hours in the tournament. It is now surprise after having spent the past days by doing an eight-hour hiking trip up to Machu Pichu, swimming with turtles and penguins, and having deep and meaningful conversations with some of the brightest business minds, such as Golden State Warriors and Los Angeles Dodgers co-owner Peter Guber, Hollywood star Rob Lowe, Los Angeles Dodgers CEO Lon Rosen, super-agent Todd Feldman of CAA, and Jason Sugarman.
But wait, we just arrived to another funny story of this year's happenings at the WSOP so far (there are still a few days left, so there might be more). An unidentified man, wearing a t-shirt with numbers 55 on the back, has moved all-in and then proceeded to stand up as he waited for his opponent to make a decision. What happened next might be the strangest and most unbelievable thing you'll ever see at a poker table and especially during a live tournament.
The presumably intoxicated man turned his back to the table and dropped his shorts, exposing his genitalia to everyone in the Pavilion room at the Rio and moments later, he took off his shoe and threw it directly at the dealer. You can find the video online just by searching for 'WSOP, Man Exposes Himself at Table'.
At the time of writing this article, poker industry media outlets have reported that Preben Stokkan is the likely chip leader as the only player above two million, claiming 2,184,000 to his name.
Three former WSOP Main Event champions are still in the mix for a repeat victory in Chris Moneymaker, Qui Nguyen, and Johnny Chan.
The story will continue…

GLI's Joseph Marchetti Named an Emerging Leader of Gaming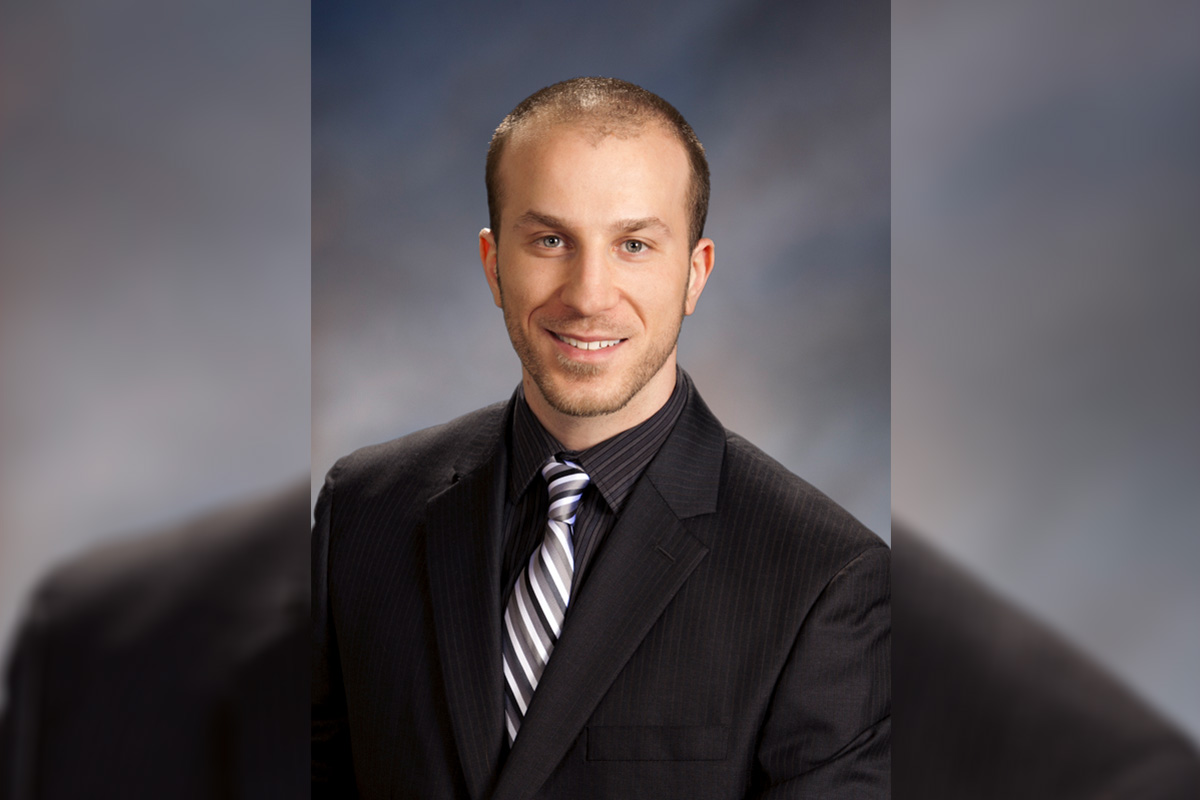 Reading Time:
< 1
minute
Gaming Laboratories International's Director of Systems and Audit Joseph Marchetti has been named to the ELG 40 Under 40 Class of 2022 by Emerging Leaders of Gaming (ELG) and Global Gaming Business (GGB) magazine.
"We are thrilled for the industry to recognize Joseph as an Emerging Leader in Gaming. For more than 15 years, Joseph has led teams in creating innovative solutions for GLI's clients, helping clients discover new paths forward, and providing valuable consultative advice on their integrated compliance journey," Sangeeta Reddy, Vice President of Engineering at GLI, said.
Since assuming his new role in May 2021, Marchetti has led his team of systems testers, auditors and automation developers as they work closely with regulators, operators and suppliers, paving the way in the ever-evolving world of gaming systems. He has also streamlined processes and created automation tools which expedite the time to market while also reducing clients' costs.
He has been with GLI for more than 15 years, previously serving as Technical Group Manager. Over that time, he has developed an enviable and proven record of success as an engineer, as a manager and in developing engineers for multiple aspects of testing.
Over the past 15 years, Marchetti has grown from an entry-level Test Engineer to his current role. Along the way, he has reached a high level of expertise in the regulatory compliance testing of multiple game types, platforms, progressive controllers, shufflers/shoes as well as casino management systems.
SoftGamings to Attend iGB Live! in Amsterdam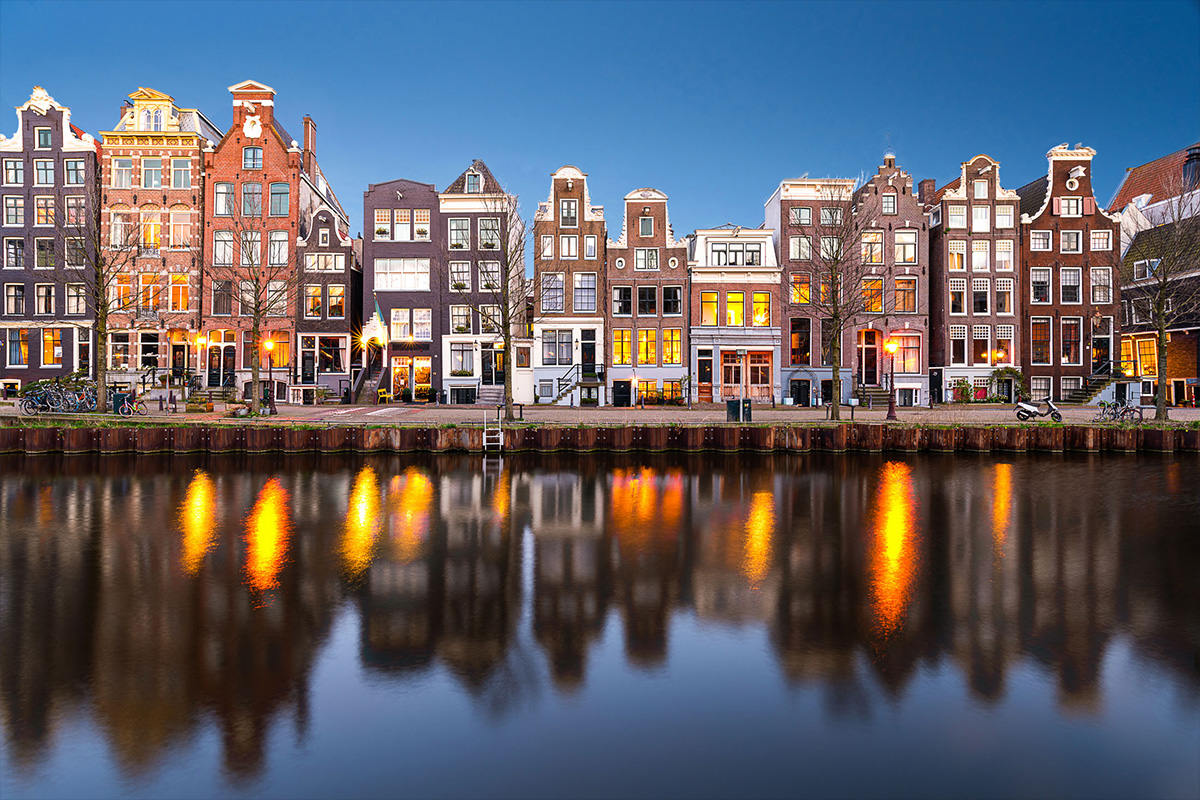 Reading Time:
< 1
minute
The iGB Live! conference and expo slated for 28 September – 1 October 2021 is back on after a two-year COVID-19-induced hiatus.
iGB Live! is one of the biggest events in the iGaming industry that connects the most prominent operators and suppliers in the business and brings them an opportunity to share their ideas and visions with their live audience. iGB Live! is being held at the Amsterdam RAI, the biggest exhibition space in the Netherlands from 28 September to 1 October 2021.
The organisers of the event are expecting 4000+ attendees and 120+ exhibitors. All those in attendance will be able to discover the latest tech advancements in the industry, connect with the best providers in the business, and get exclusive insight into the minds of the leading experts at the panel discussions.
Among those exhibitors, experts, and proud sponsors of the event, stand H10 is reserved for SoftGamings and its portfolio of products and services that include a unified API integration platform, White Label and Turnkey products, and many others.
"iGB Live! is definitely the place to be to learn about the latest developments in the iGaming industry, and we are very excited to meet our peers for some good-quality networking and business opportunities. We invite you to meet our team at stand H10 where you can learn more about our products and services and see what we can do to take your online gambling business to the next level," Irina Sazonova, Director of Partnerships at SoftGamings, said.
Patrick Svensk Resigns as Chairman of Betsson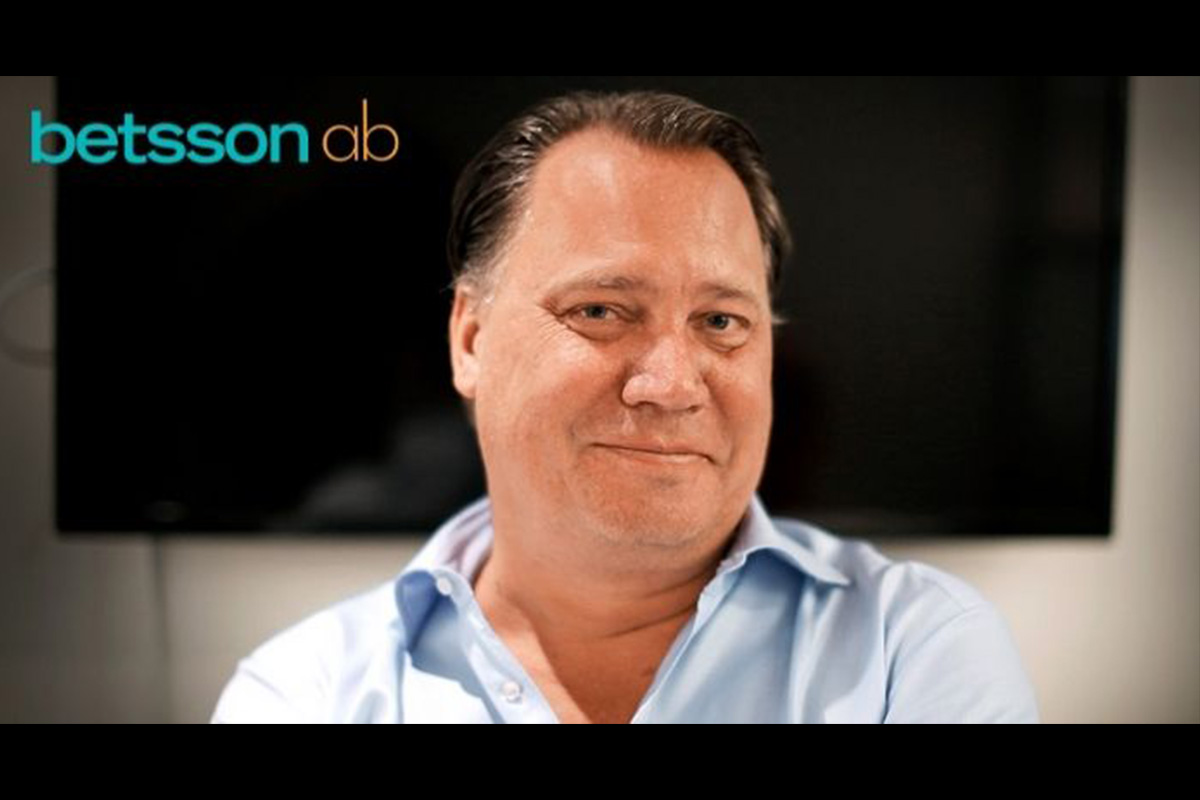 Reading Time:
2
minutes
Patrick Svensk, Chairman of the Board of Betsson AB (publ), has informed the Nomination Committee that he is resigning from Betsson's Board of Directors and the assignment as Chairman with immediate effect. The Board has appointed Johan Lundberg, currently a member of Betsson's Board, as the new Chairman.
Patrick Svensk has been a member of Betsson's Board of Directors since 2005, and Chairman of the Board since 2017. The decision to resign from Betsson's Board of Directors is based on the fact that the company's major shareholders have stated that they no longer have full confidence in Patrick Svensk as Chairman of the Board. The lack of full trust is due to how the dismissal of the CEO was handled, which the company communicated in a press release on September 17, 2021.
"It is very sad, and I am sorry that I have disappointed our major owners, but I have done what I thought was best for the company. I am proud of what we have achieved during these years and wish everyone at Betsson great luck in the future," Patrick Svensk said.
Johan Lundberg, who has been appointed as new Chairman by the Board, has been a member of Betsson's Board since 2018. Johan Lundberg is the founder of NFT Ventures and a Board Member of Loomis, Svolder and Ölands Bank.
"I would like to extend a warm thank you to Patrick Svensk for his valuable contributions to the Board for almost 17 years. I look forward to continuing the work with the rest of the board to recruit the next generation of international leader to Betsson and at the same time complete the strategic work that is going on with renewal and growth," Johan Lundberg said.
The Chairman of the Nomination Committee Michael Knutsson has expressed full confidence and support for the remaining Board members and its election of a new Chairman and supports the decision to seek the next generation of international leader for Betsson.