WSOP 2019, interesting facts and a brief history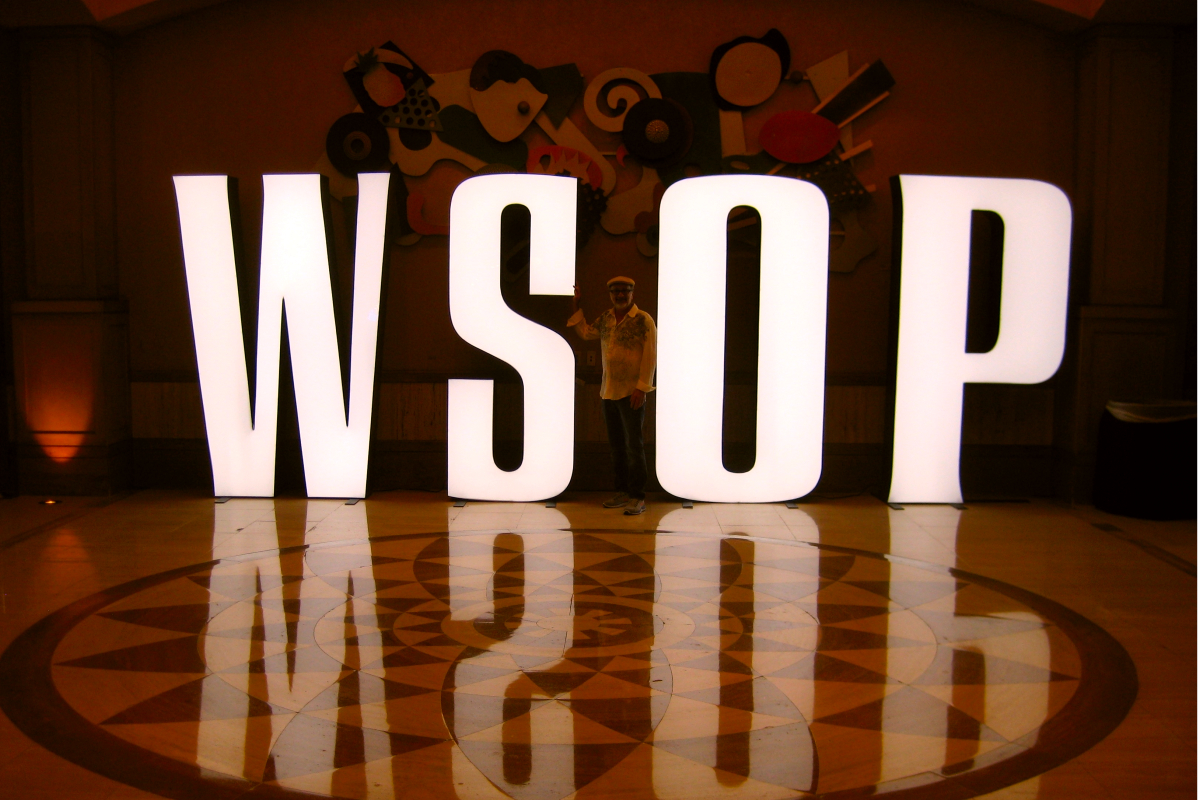 Reading Time:
3
minutes
We have all heard about poker tournaments and the excitement around them, but there is once particular series of tournaments that brings a peculiar feeling to worldwide poker players and that is the World Series of Poker, mostly known by its acronyms, WSOP.
Sources claim it dates back to the 70s, when Benny Binion invited seven of the best-known poker players to the Horseshoe Casino for a single tournament.
We have come a long way since Harrah's signed an agreement with 888, to provide its online gaming services and in our current year, WSOP has reached the 50th Anniversary. The live tournament series has managed to smash record after record with a 9% increase in attendance year-on-year.
However, 2019 wasn't the case for a new record, but we must mention that this year's attendance of 8,569 figures represents the second-largest field size in the past 50-years and the fourth successive year that the attendance has increased. That has got to count for something.
While some figures go higher, we must mention that the age of the WSOP players is still going down. The age range in the total field demographic shows a dominance of players ranging between 26 to 40.
The average age of 2019 WSOP Main Event participants is 41.46 vs 42.27 recorded in 2018. For males, the average is 41.34 and for females, 44.30.
In whichever way you take it, it is a huge achievement considering the limited options available to the WSOP for online satellite qualification.
It is the year of second best, as the $80,548,600 prize pool is also the second-highest in 50-years and all Final Table Payouts are guaranteed to be of seven-figures with seven-figure pay jumps starting with four players remaining.
One thousand two hundred eighty-six players will receive a minimum of $15,000, which is really good news for everyone taking part in the tournament which is held this year between May 28 and 16 July.
As we have mentioned earlier, the Word Series of Poker has really grown into a global event and now attract players from 87 different countries to make up this year's field.
Top Ten Countries Represented in 2019 are United States, Canada, United Kingdom, France, China, Germany, Brazil, Australia, Russia and Austria.
But, it's not all good news when it comes to this year's tournament. Poker industry media outlets reported that in a strange turn of events, a player has been disqualified for stealing a player's entire stack as he scooped in a won pot. Georgii Belianin, from Russia, had won a small pot and when reaching out to claim the chips he put his arm around the player to his left's stack and collected that too. It was alleged by witnesses that he did this with a smile on his face, maybe insinuating that it was supposed to be a joke.
Belianin didn't get a chance to see anybody laughing, because he shortly got escorted out of the tournament playing area by Jack Effel (World Series of Poker Vice President) and then handed over to security.
PokerCentral has also reported that the 1989 WSOP Main Event Champion, Phil Hellmuth, lasted just five hours in the tournament. It is now surprise after having spent the past days by doing an eight-hour hiking trip up to Machu Pichu, swimming with turtles and penguins, and having deep and meaningful conversations with some of the brightest business minds, such as Golden State Warriors and Los Angeles Dodgers co-owner Peter Guber, Hollywood star Rob Lowe, Los Angeles Dodgers CEO Lon Rosen, super-agent Todd Feldman of CAA, and Jason Sugarman.
But wait, we just arrived to another funny story of this year's happenings at the WSOP so far (there are still a few days left, so there might be more). An unidentified man, wearing a t-shirt with numbers 55 on the back, has moved all-in and then proceeded to stand up as he waited for his opponent to make a decision. What happened next might be the strangest and most unbelievable thing you'll ever see at a poker table and especially during a live tournament.
The presumably intoxicated man turned his back to the table and dropped his shorts, exposing his genitalia to everyone in the Pavilion room at the Rio and moments later, he took off his shoe and threw it directly at the dealer. You can find the video online just by searching for 'WSOP, Man Exposes Himself at Table'.
At the time of writing this article, poker industry media outlets have reported that Preben Stokkan is the likely chip leader as the only player above two million, claiming 2,184,000 to his name.
Three former WSOP Main Event champions are still in the mix for a repeat victory in Chris Moneymaker, Qui Nguyen, and Johnny Chan.
The story will continue…
bwin Selects Fresh8 Gaming to Support Advertising across Germany and Austria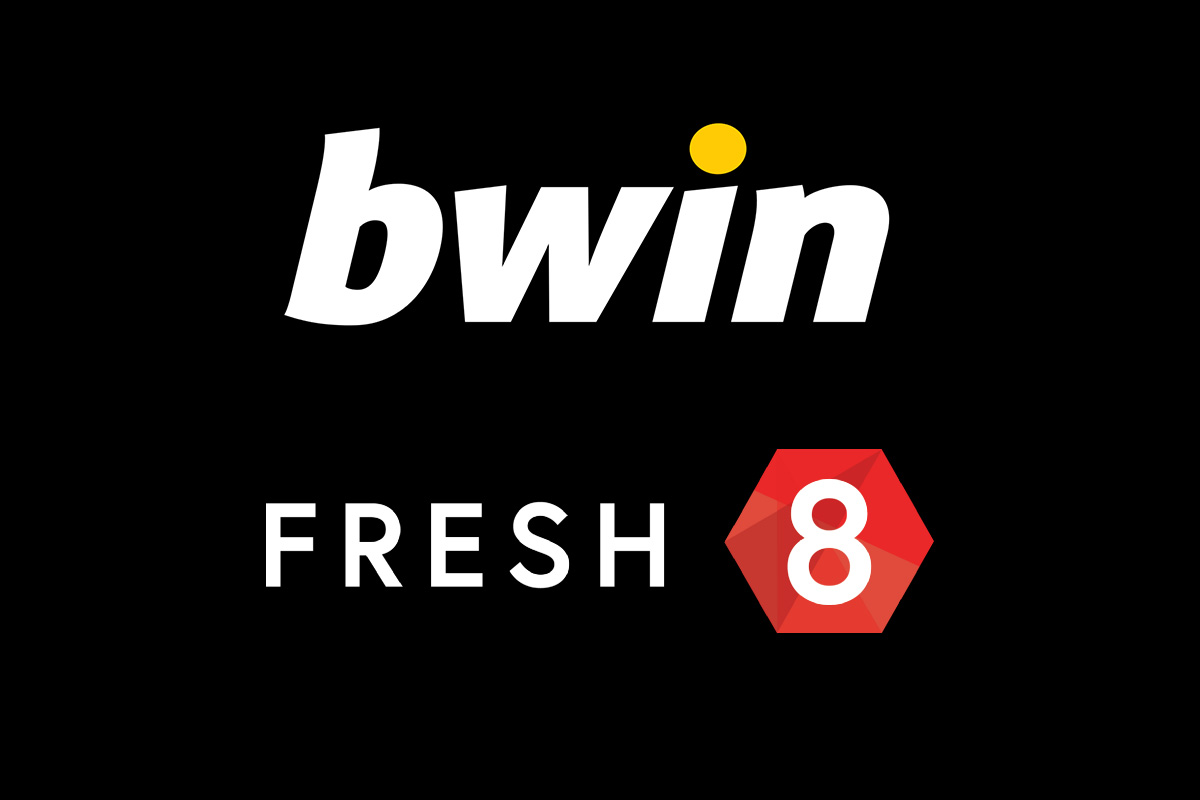 Reading Time:
1
minute
German sports betting company bwin has selected with Fresh8 Gaming to support their advertising across Germany and Austria.
bwin will use Fresh8 across their marketing channels including programmatic, display and social. The deal will see bwin adverts pushed automatically across tier 1 publishers including Bild and other big German sports news sites.
Fresh8 creates optimised marketing assets automatically from an operator's event and CRM data. This optimises bwin's marketing spend through real-time creative decisions and minimises the time and overhead of producing, and distributing, digital marketing assets by hand.
"We are thrilled to enter the German and Austrian market with the region's market leader. Such an iconic brand backing our product and technology is a big win for us. They really understand how automation in marketing departments can be the next big driver of revenues for their business," Andrew Sharland, CEO at Fresh8 Gaming said.
"bwin differentiates itself from the competition in its marketing through its deep customer understanding. We analyze target group behavior and generate as many touchpoints as possible across channels (digital, TV, out-of-home, print, sponsoring, social) on the fans' way to match day. Thanks to the partnership with Fresh8 we are able to bring this difference home in real time and personalized for our customers. It also enables us to do this automatically and on a large scale across all our advertising channels," a spokesperson of bwin said.
MuchBetter Pits Fans vs Streamers in Summer Series Tournament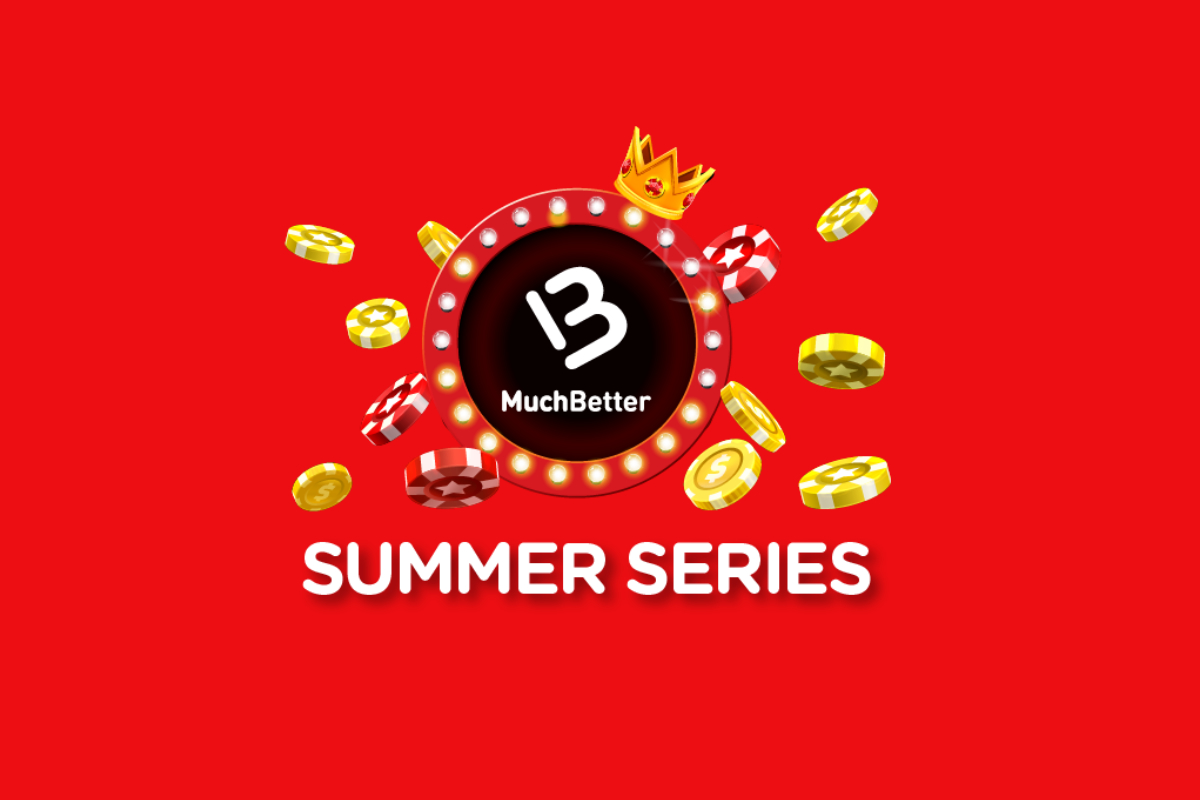 Reading Time:
3
minutes
Online poker fans compete with biggest names in streaming, with grand final offering seat at the European Poker Tour
The payments company, MuchBetter, today announced its sponsorship of the first social online poker tournament of its kind. The tournament lets fans play against top poker pros for a chance to win a coveted seat at August's 2019 European Poker Tour in Barcelona, as well as the new tournament series, Lex Live 2 in London. Using PokerStars' Home Game platform, some of the biggest streamers in online poker, including Lex Veldhuis, have created their own private poker clubs, allowing them to compete directly with their community members across four game weeks this summer.
The Poker Clubs competing for the grand final are:
Beaker Army – club captain,

Lex Veldhuis

Team OP– club captain, EVAisOP
Spraggy's Un-named Team – club captain, Spraggy
The Shabanimals – club captain, Arlie
ATB Rovers – club captain,

Fintan Hand

Grnd empire – club captain,

Felix Schneiders
Games will be played across 4 game weeks in July and August in club mini-leagues to decide the 600 Grand Final participants, made up of 100 from each club (the top 25 from gameweek will progress)" – when all 6 clubs and their captains go head-to-head. The top 3 of each gameweek will also win Grand Final bonus chips, as well as unique community prizes for busting their own team captain in their respective mini-league – while the winner of the grand final will win a full EPT Main Event package (covering the €5k entry, accommodation, plus expenses).  2nd, 3rd and -4th place finishes will also win Barcelona Main Event seats (with expenses) and 5th, 6th and 7th will win a place at LexLive 2. To sign up to a team, players simply need to download the MuchBetter app and deposit $10 onto PokerStars using their chosen club captain's unique deposit code.
"At its heart, poker is all about community," said MuchBetter co-founder and CEO, Israel Rosenthal. "Poker sites have grown this community to such a degree that players can sit across the table with anyone anywhere on the planet, but we believe that the future of poker also involves going back to its home game roots through community tournaments like this. At MuchBetter, we're committed to being part of the poker community in all its forms and enabling players to play the game however they like. We know that every poker fan wants a seat at EPT Barcelona, and this tournament is a golden opportunity to secure a place"
"Like the other club captains, I know I go into this tournament with a target on my back," said Lex Veldhuis. "I'm sure my followers will love the idea of beating me in a private game, but don't expect me to go easy on them. I want to win this tournament as much as anyone, and make sure I come out on top against the other streamers. More than anything though, it's good to be taking part in something new. I started doing the Lex Live events because I know fans want to feel part of the poker community, and this tournament is the same. It's poker stripped back to basics, replicating the kind of private home game that got me into poker in the first place."
About MuchBetter:
MuchBetter, operated by MIR Limited UK Ltd, an FCA-licensed and regulated e-money issuer, is the new payments application for iGaming. Available on Android and iOS, MuchBetter make effortless online, offline and contactless payments throughout EMEA. Funds can be transferred and received in real-time and MuchBetter's unique commercial model increases operator revenues while its anti-fraud features and use of best in class technology reduces risk.
Source: MuchBetter
LV BET Extends Sponsorship Deal with PFC Victoria London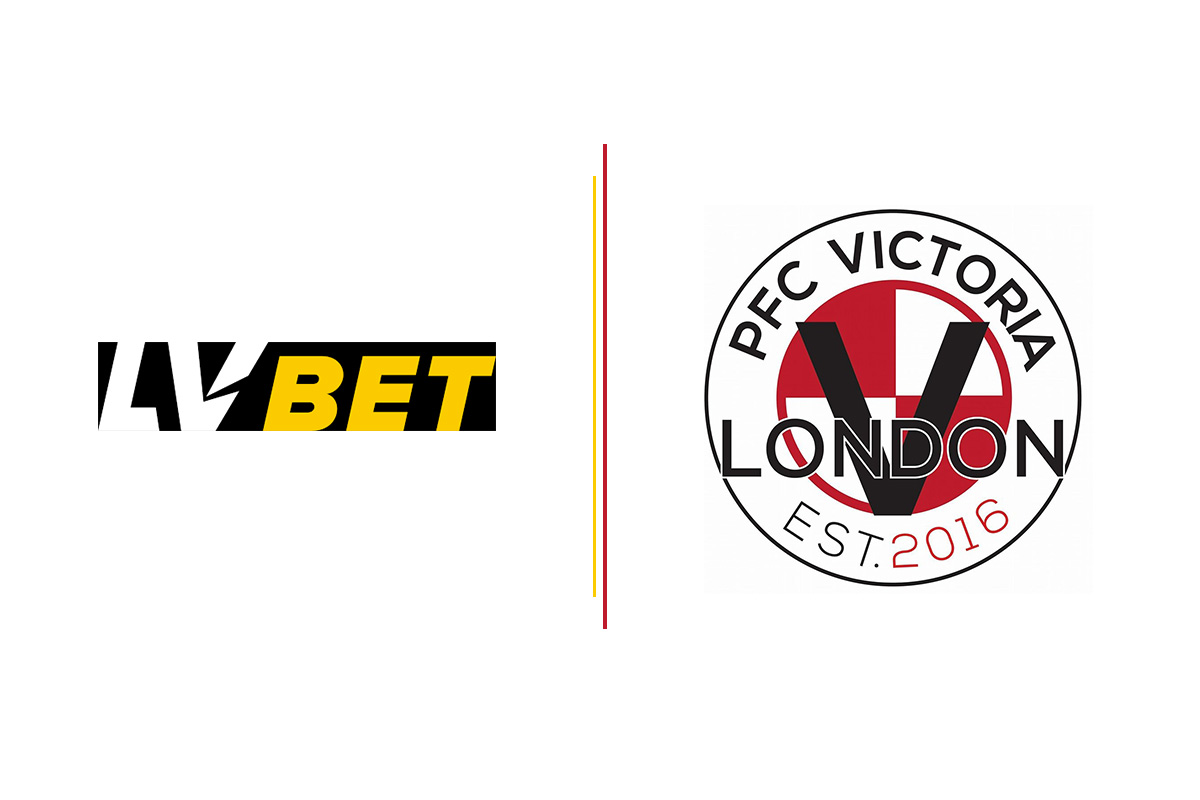 Reading Time:
1
minute
Online bookmaker LV BET has extended its sponsorship deal with PFC Victoria London until the end of the 2021/22 season. In addition to the logo present on the front of the match shirts, the area of common communication has been extended, focusing on online and social media activities.
"We are very pleased with the previous cooperation with Victoria London, which resulted in increasing our sponsorship commitment in the next contract with the club. We believe in continuous dynamic development of this sports project, and that is why we have decided to sign a long-term contract this time," Lukasz Kieza, Marketing Head of LV BET said.
LV BET is the main sponsor of football clubs such as Wisla Kraków and Arka Gdynia, as well as the official bookmaker of Wisla Plock, Zaglebie Sosnowiec and Stal Mielec. LV BET is also an official partner of the Vanarama National League in England.
PFC Victoria London is a dynamic and innovative club, which creates facilities for higher English leagues and the in-game opportunity for talented senior level Polish players.
"I would like to officially confirm that LV BET will be the main sponsor of our Club for the next three seasons. We are extremely pleased with the cooperation from the previous year. We also hope that our club strongly contributed to the presence of the LV BET brand on the British market," Tomasz Slowiak, President of PFC Victoria London said.