REMEDY ENTERTAINMENT PLC: Board of Directors decided on a new option plan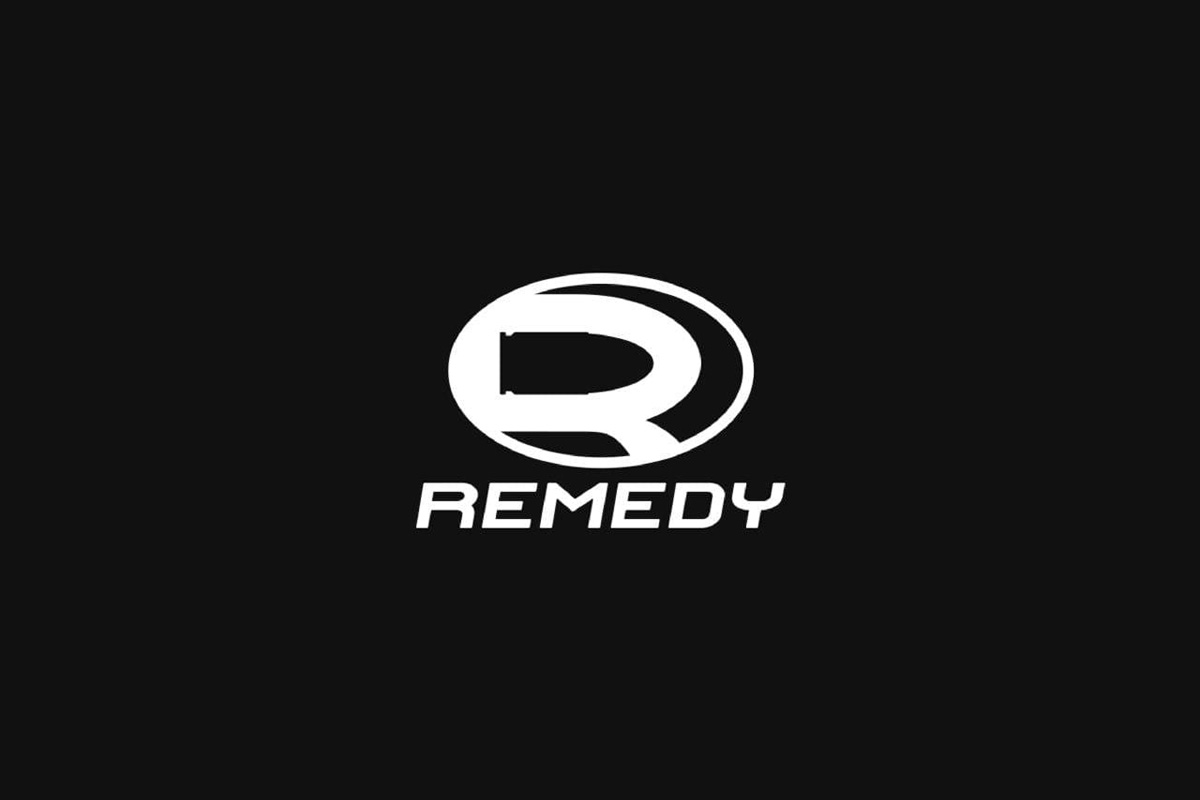 Reading Time:
2
minutes
Board of Directors decided on a new option plan
The Board of Directors of Remedy Entertainment Plc has, by virtue of the authorization granted by the Annual General Meeting held on April 8, 2019, decided to adopt an option plan "Option Plan 2019" directed to the key persons as decided separately by the Board of Directors. There is a weighty financial reason to issue the option rights as the option plan is a part of the company's incentive and commitment scheme for key persons.
The maximum total number of option rights issued is 400,000, entitling their holders to subscribe for a maximum of 400,000 new shares of the company or existing shares held by the company. The option rights will be granted without payment. The Board of Directors may allocate option rights until the beginning of the share subscription period. The share subscription period shall begin on June 1, 2022, and end on May 31, 2025.
The share subscription price is EUR 9.23, which is the trade volume weighted average price of the company's share on First North Finland marketplace during April 1 – June 30, 2019, with an addition of 10 percent.
The number of company's shares may increase at maximum by 400,000 shares as a result of the share subscriptions with the option rights, equaling to 3.21 percent of all shares and votes in the company after the possible share subscription, if only new shares are issued in the subscription. In addition, the company has earlier issued 400,000 option rights under the Option Plan 2018.
The Board of Directors has decided to issue 400,000 option rights, which remain with the company to be allocated later to key persons decided by the Board of Directors.
The now decided "Option Plan 2019" is a part of the Board of Directors' longer-term plan to introduce a long-term share-based incentive program to the company's key persons during the years 2018–2020, corresponding a total of 10 percent of all company shares and votes after a potential subscription. Possible option plan for 2020 will be decided separately.
The terms and conditions of Option Plan 2019 are available for viewing on the company's web site at www.remedygames.com/investors/.
Remedy Entertainment Plc
REMEDY IN BRIEF
Remedy Entertainment Plc is a globally successful video game company known for story-driven and visually stunning console and computer games such as Alan Wake and Max Payne. Founded and based in 1995, Finland, the company employs over 200 game industry professionals from 25 different countries. Remedy is listed on the Nasdaq First North marketplace.
Our latest games include Control, a supernatural action-adventure created by Remedy and to be published by 505 Games on August 27th 2019 on PlayStation 4, Xbox One and PC, as well as a cooperation project with Smilegate, based on Crossfire, which is one of the world's biggest game brands. Remedy also develops its own Northlight game engine and game development tools. www.remedygames.com
Source: Globenewswire

The successful Super Stars saga from Red Rake Gaming continues with the release of Super 20 Stars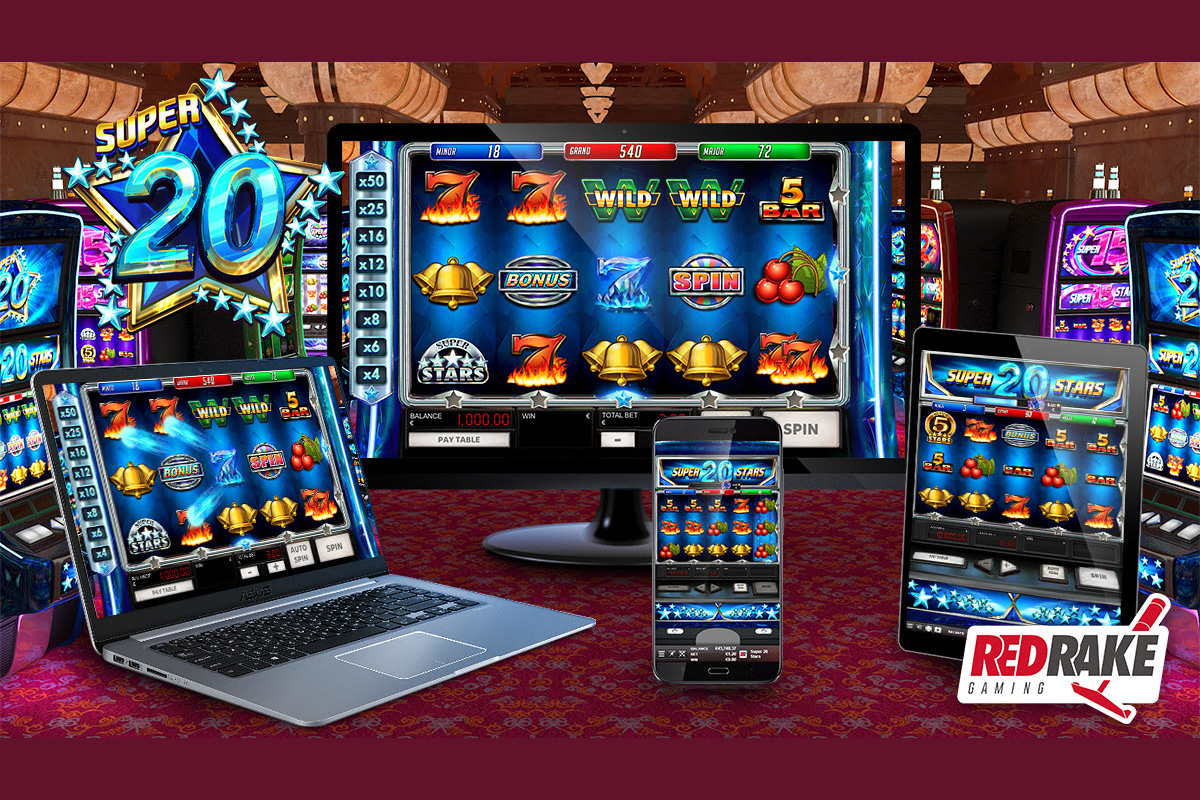 Reading Time:
2
minutes
The innovative online casino game provider, Red Rake Gaming, has released the long-awaited video slot Super 20 Stars today, for all fans of the Super series. It is a 5×3 reel video slot that offers all the features from the Super series of games, along with some new crystal symbols with impressive multipliers.
An innovative feature called Crystallize Symbols has been added to this new video slot, previously unavailable in any of the other games in the Super series. It causes symbols to crystallize after a blue star appears at the bottom of the screen, along with another one to the right, which signals a position in the rows. Once these blue stars appear the feature will begin. The symbol in the position that has been signaled will crystallize, and in turn it will crystallize all the other symbols of the same type. Once they have been crystallized a side bar with multipliers will appear, and the win awarded by the crystal symbol will be multiplied by a random value of up to x50. This feature keeps the excitement going from beginning to end.
This new slot game also includes all the best wins from the massively successful Super 5, Super 7, Super 10, Super 12 and Super 15 Stars. All these games are very well-known and popular with all Red Rake Gaming players.
One of these features is the Star Fusion Minigame, which appears in Super 15 Stars. This minigame is activated by filling the progress bar that appears on the side of the screen, and it gives you the chance to obtain even more wins by combining Super 15 symbols to form bigger symbols. This feature keeps the excitement going from beginning to end.
Super 12 symbol launches the "Lucky Stars" feature. The symbol is converted into 3 stars which remain fixed and offers 3 free spins to players going back to start the counter again with each additional star. Throughout this feature, players also have the possibility to accumulate wins in the "Minor, Major and Grand" Jackpots which are delivered when it finishes.
The Super 10 symbol activates the exciting "Super 10 Mini-Slot" which delivers very interesting wins as well as instant free spins, multipliers or the "Roulette Frenzy" win.
The Super 7 stars symbol appears on the central reel and expands, remaining fixed and launching a Respin of the other reels.
The Super 5 stars symbols multiplies the bet up to x200 and the "Roulette Bonus" delivers mouth-watering wins. The players will also be able to enjoy free spins after the appearance of the 3 bonus symbols. A comprehensive video slot which will keep players eager and attentive at all times.
Super 20 Stars is being released today, 29 July, although it was recently launched exclusively with various operators, so many players are already enjoying this fantastic slot game and generating great results for Red Rake Gaming partners. As with all our other slot games, it also works with the Red Rake Gaming tournament tool, to offer gamers even more excitement and gaming options.
Will you be following the Super series? We hope so. You'll then be able to continue enjoying these slot games that have already become a firm favourite for so many players all over the world.
Play'n GO Return to Asgard with Odin: Protector of the Realms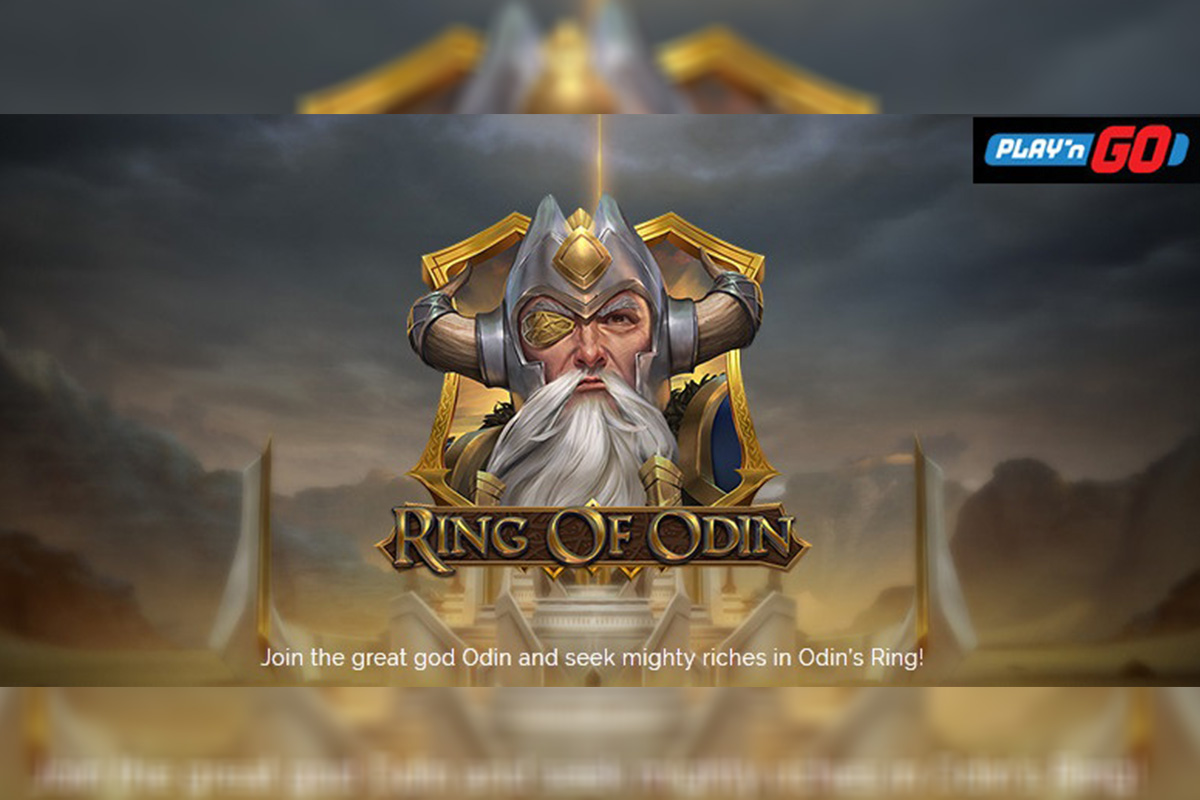 Reading Time:
< 1
minute
Play'n GO enter the world of Norse mythology once again with their latest game, Odin: Protector of the Realms. 
The game revolves around Norse God, Odin, who remains to protect Asgard from oncoming attacks while Thor and the other gods defend the Realm. Players must harness Odin's magical powers to defeat Asgard's enemies.
Like Honey Rush and Vortex, this epic cascading grid slot game sees a creative use of a hexagonal grid; players are encouraged to harness Odin's power to increase the size of their win. With 37 symbols to match, this is all about the long game; however, collecting big clusters – thanks to the hexagonal design – to complete the grid is devised to create immediate player satisfaction.
Players can summon three of Odin's powers: Power, Glory and Wisdom. Power will trigger the charge feature where two symbols are selected and destroyed. Glory can trigger several WILDs to the grid, while Wisdom sees Odin randomly upgrading the central symbol and its matching symbols within the grid.
Known for their attention to detail, Play'n GO encapsulates rich narratives and intricate artwork throughout this series of games for a super-immersive experience. In addition, power symbols ring true to Norse mythology with motifs such as Thor's Hammer and Frithiof's Angurvadal.
Fans of Play'n GO's Viking mythology saga, which includes the popular titles Viking Runecraft and Faces of Freya, are in for a treat with this sequel to Ring of Odin. So, why are Viking-inspired games so popular? Head of Games, Charlotte Miliziano, had this to say:
"Mythology is one of our most popular themes as it casts the way for rich narratives and awe-inspiring artwork that our players just can't get enough of; lighting, thunder, and magic – what's not to love?"
Odin: Protector of the Realms is available to play online today.
ESPORTS AWARDS NAMES MAKE-A-WISH AS ITS OFFICIAL CHARITY PARTNER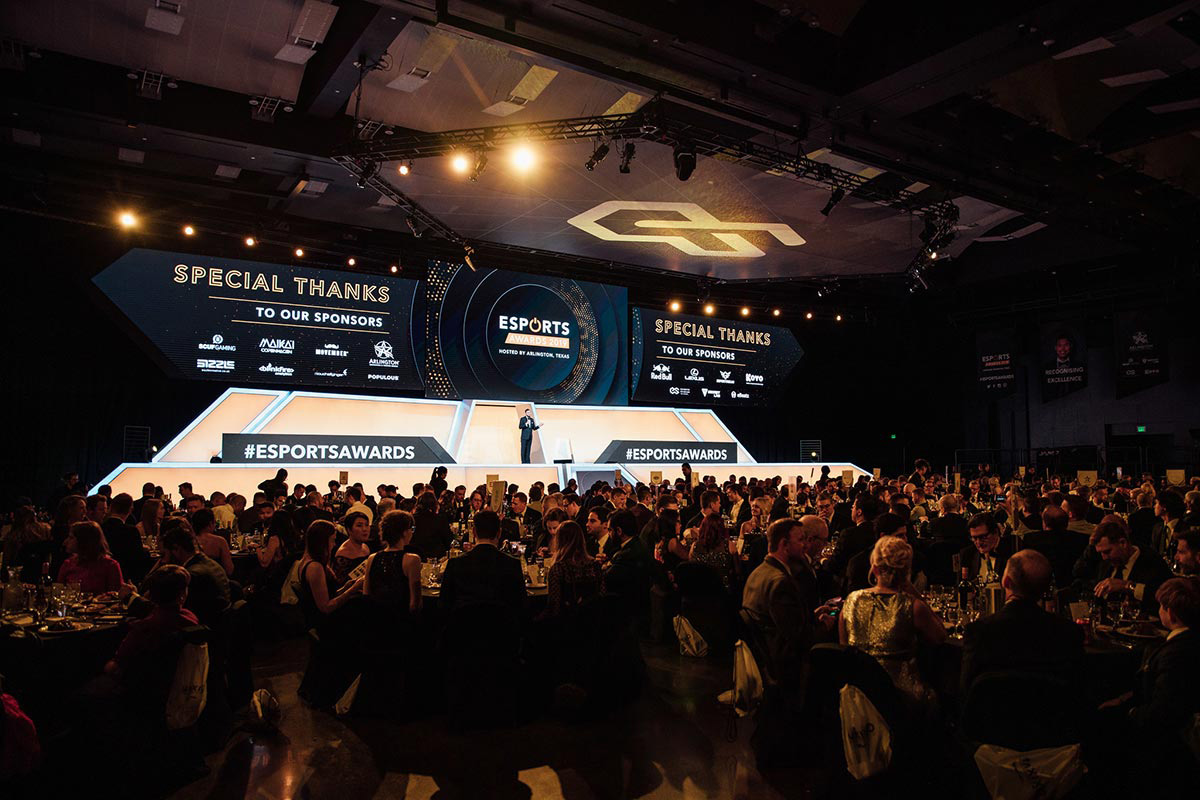 Reading Time:
< 1
minute
The Esports Awards, the most prestigious night in the esports calendar, is excited to reveal Make-A-Wish as its Official Charity Partner for 2021. The partnership will see the Esports Awards and Make-A-Wish work closely together on a whole host of activities including charity auctions, live streams, with lots more to be announced in the coming months.
This year the Esports Awards will return to the Esports Stadium Arlington, Texas on November 20th where it will celebrate and honour every corner of the industry on the biggest night in the esports calendar. The Esports Awards will work on a charity campaign in the run up to the awards to encourage its community to help raise funds for Make-A-Wish.
"When Make-A-Wish explained that gaming-related wishes had seen an increase we knew that we wanted to help facilitate as many wishes as possible. The Esports Awards aims to bring the esports and gaming industry community together under one roof and we are hoping to provide these incredibly brave young people with a fantastic experience and the opportunity to meet their heroes. We have lots planned in the coming months and we look forward to helping raise as much funding as we can," said Michael Ashford, CEO, Esports Awards.
"This collaboration with Esports Awards came at an opportune time as we have seen an exponential increase of gaming-related wishes during the pandemic. We are delighted to be working with Esports Awards to bring hope, strength and joy to our wish children worldwide. Together, we are one step closer to being able to grant the wish of every eligible child", says Luciano Manzo, President and CEO of Make-A- Wish® International.