Golden Rock to shake up the industry with Volatile Slot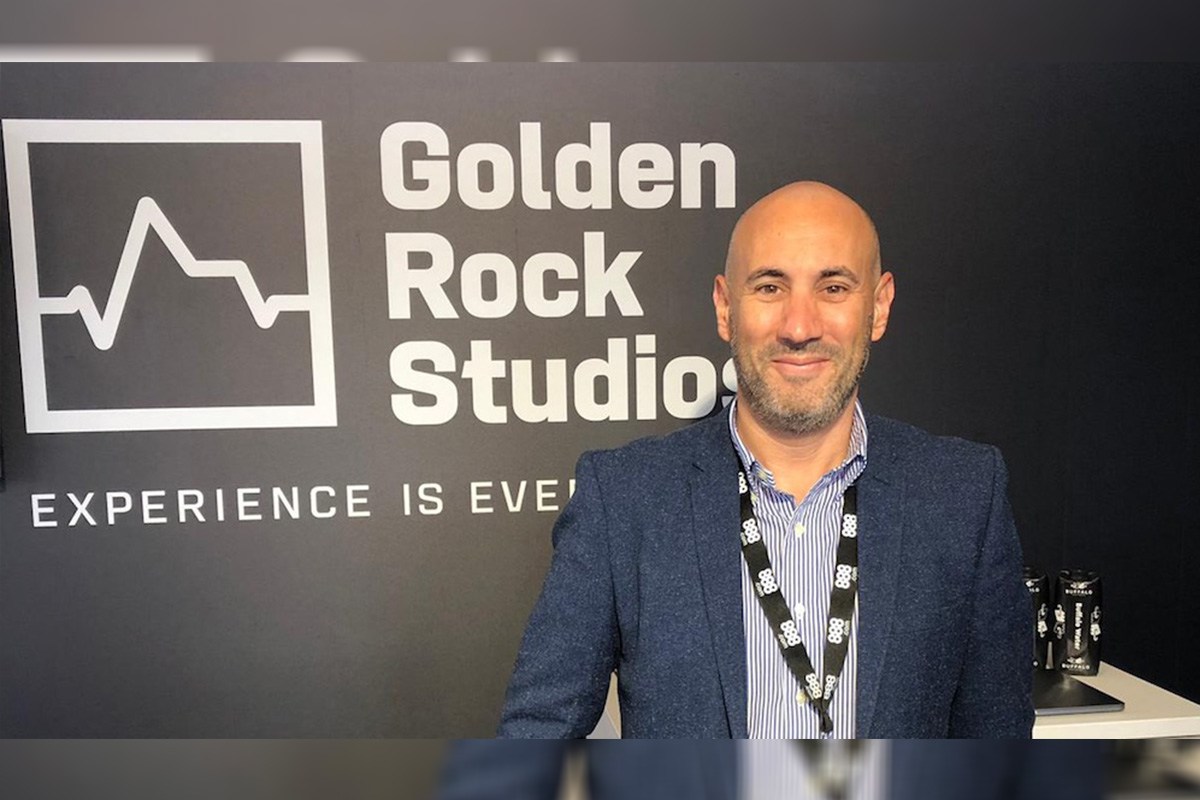 Reading Time:
3
minutes
As one of the industry's foremost experts on game content and operational excellence following his directorship at both William Hill and Superbet, James Curwen, CEO & Founder at Golden Rock Studios, is feeling confident as the brand launches its latest slot game, Volatile Slot. At a time when playing safe bets is the strategy du jour, Golden Rock is instead focusing on big wins, customer and operator desires and how unpredictability is the "secret sauce" behind the company's ongoing success…
Previously you worked for some big industry names, how has the journey with Golden Rock differed to your past high profile roles?
It is the first time in 30 years working as a supplier or for myself, so it has been a bit of a change. Previously I was managing large teams in multiple locations on a multitude of aspects raging from operations, VIP through to marketing. I now manage smaller teams and being so close to the product it's been very exciting to see the progress we have made in our first year.
How has the freedom of driving your own studio offered new perspectives on the industry and is there a feeling you can help drive the future of gaming more significantly than in your previous roles?
I am focusing 100% of my attention on the games we are delivering, the previous operational experience we have is invaluable and we believe it's our strongest competitor advantage as we have a deep understanding of both the customer and operator needs.
We are launching new games throughout Autumn and the first game is called 'Volatile Slot', due in September. It is volatile by name and volatile by nature. With up to 25,600 times your stake available as your biggest win and our unique 'multiplier wild scatters' big wins are always only a spin away.
Yourself and your founding partner, Will Mathieson, are adept at delivering blockbuster slots which change the course of the industry, how does the new title fit alongside both your past achievements in game design?
We are always innovating and looking at customer trends, we believe gamblers are more mature now and expect more from their gaming session. Our aim is to deliver those experiences and we believe 'Volatile Slot' has our secret sauce.
How much impetus is put into R&D of new games like this at Golden Rock and why is that important to you?
While many studios are just churning out re-skin maths with new graphics, we are totally dedicated to innovation, be that in our game concepts, our maths, our UX/UI to our features, we have spent endless hours ensuring everything is right before a game is launched. This is evident even into the way we have designed our games roadmap, which is in a unique Periodic Table format, to demonstrate that each game we release will be unique in its own right.
Golden Rock's founders are renowned for producing cutting edge games, playability and appeal, how does an organisation like yours instil a culture of innovation: what practical steps does it need to implement?
Well, at our heart we are gamblers and we build games for people like ourselves, we want to play games that have us on the edge of our seat and have a sense of excitement and anticipation. We hire people who are as passionate as we are about the games we want to build.
With more than 20 years of land-based casino experience, where do you see the big wins taking place in online table games going into 2020?
I believe that there really has been a lack of innovation in terms of RNG table games compared to online slots. We have spent a huge amount of time exploring this area and strongly believe that we have bridged the gap with our new up and coming games Roulette X2 and Back Blackjack which both incorporate bigger wins with better odds and will both be out this year.
August saw your former employer William Hill post significant loss due to regulatory changes, where do you stand on how to achieve a balance between social responsibility and enabling business to operate in a competitive environment?
This is a difficult question as I believe that 99% of gamblers just enjoy the thrill of the ride and gambling is entertainment. Unfortunately, gambling does negatively affect some people and it is up to the operators to identify and help those customers. Not everyone that likes a drink is an alcoholic, not everyone who eats chocolate is overweight and not everyone who likes a bet is a problem gambler however I believe that the media paint it that way and the regulators are having their hand forced.

Scout Gaming Group launches Spring Championship of online fantasy football for the second consecutive year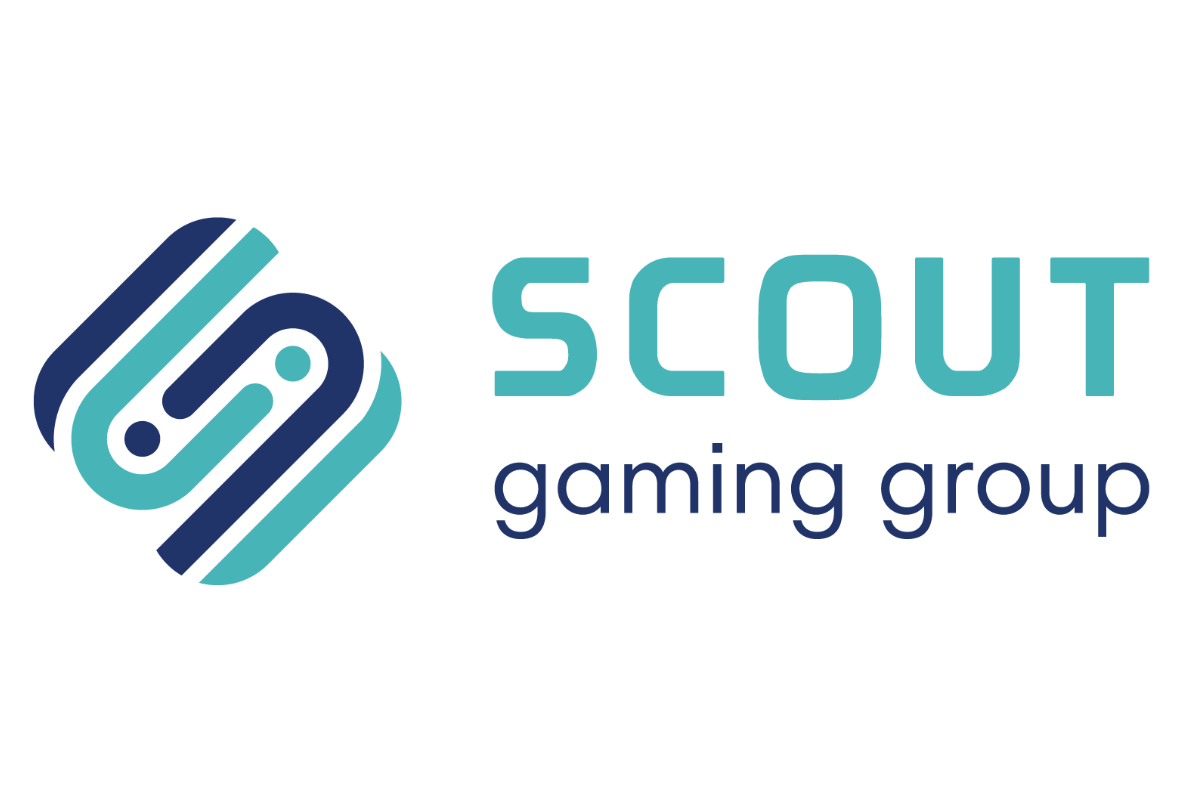 Reading Time:
< 1
minute
For the second consecutive year, Scout Gaming is launching the Spring Championship with a total prize of 500,000 euros, in the entire Scout Gaming Network (SGN). The tournament will be available on Fanteam.com and in SGN shortly.
Just as last year, the tournament is scheduled to take place in connection to game week 37 and game week 38 in the Premier League, during mid May.
The buy-in will be 1,100 euros, but there will be plenty of opportunities for users to qualify through satellites that start with buy in as low as 0.5 euros, were to first prize is set to 100,000 euros.
The Spring Championship is a dual game week event played daily fantasy-style, on 2 separate game weeks for the English Premier League: GW 37 & GW 38. Participants in the tournament will get to pick a brand new daily fantasy team each of the game weeks, with the normal Scout Gaming daily fantasy rules. Points for both game weeks will then be added together, and the final ranking will be decided based on that.
Scout Gaming Group is the world's biggest B2B fantasy provider, offering a wide variety of game types, sports and leagues, with real money buy-ins in the world's biggest fantasy network.
"We hope that it will be possible to finish playing this year's edition of SCOFF. Last year's edition was canceled due to COVID-19, which was sad because the interest was so great. We see this year's edition as an excellent boost for the upcoming EURO 2021. The ambition is to continue to offer tournaments with larger guaranteed prize money",comments Andreas Sundal, CPO and co-founder of Scout Gaming.
Parimatch CPO: 'We want to become a Netflix in the gambling world.'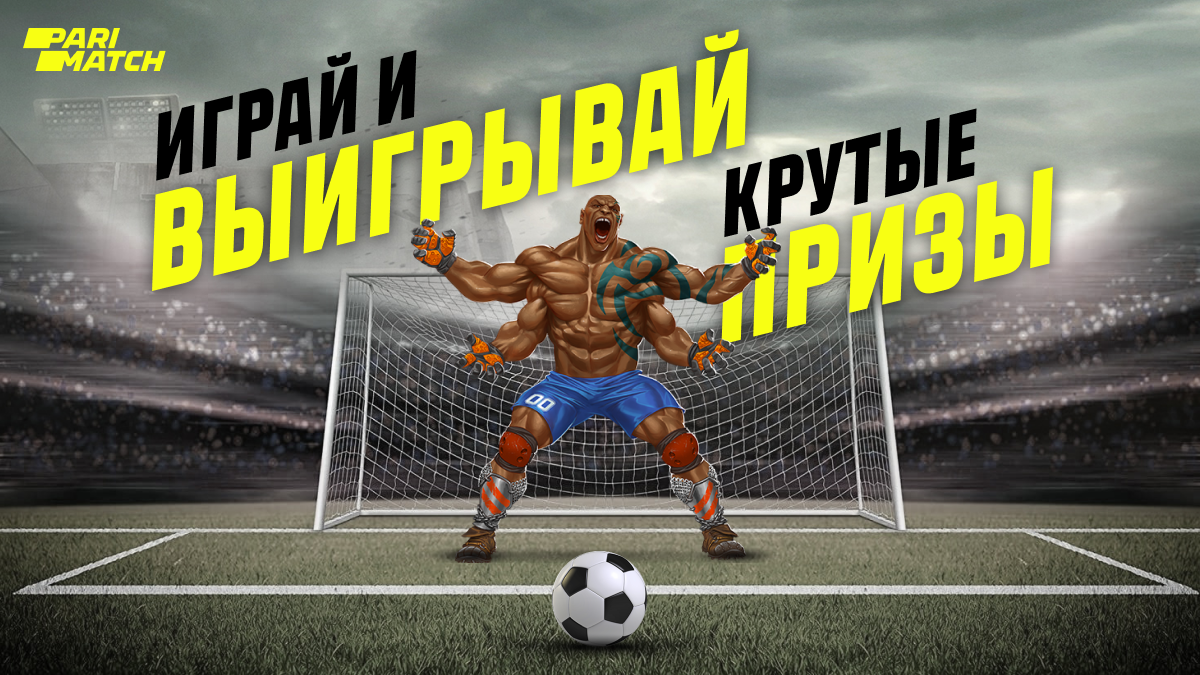 Reading Time:
4
minutes
Parimatch is building a technological entertainment platform that's changing the face of the betting industry. The company's goal is to move away from the classic idea of the bookmaker and become a gaming and entertainment platform. The company made its first move in the fall when it presented the new game Footboss. Parimatch CPO Sergey Berezhnoy explains how a simple session-based game is about to change the way we think of betting forever.
Footboss: the concept
The ultimate aim of Footboss is to free ten major football stadiums from the grip of invading giants. The game's key character is the coach, whose daily task it is to train his players to take winning penalties and practice unconventional tactics.
At first glance, the game seems simple, but with every new session, players discover new ways of enhancing their skills along with their chances of winning. Randomly distributed rewards and tasks give the journey unexpected twists—always expect the unexpected: different objects, different quests, and different heroes. And then there's the added interest of loot boxes: a kind of "kinder-surprise for adults."
By playing Footboss every day for just five minutes, you can upgrade the skills of your football team, learn about the vulnerabilities of your giant rivals, notch up victories, and win real prizes — Samsung Galaxy Note 10, iPhone 11 Pro Max, MacBook Air 13″, Sony PS4, iPad Air 10.5″, to name but a few.
How Footboss Refreshes the Betting World
Footboss was proposed as an exciting alternative way to promote Euro 2020. Apart from focusing on high odds, bonuses, and competitive margins, we decided to give players a variety and new emotions.
Gamification and betting is not an entirely new approach. Even the official APL app has a built-in fantasy league that mixes reality and the virtual world.
We went one step further and came up with something similar games don't do—we intertwined the game world with the real world of football. We wanted players to have fun creating their own football story.
Thanks to Footboss, players have been returning to Parimatch not only because they want to place bets or check out the odds but also to take a break, win a match or two and get a prize in the process. The game is session-based for a reason: players don't get stuck playing it. After a couple of boss fights, it's easy to get straight back to whatever you were doing.
Footboss as a non-trivial bonus for players
Footboss isn't about money; it's more about emotions and brand loyalty. The game is entirely free. To get started, all you need is an account with Parimatch. For the gameplay, we chose the "free to play" model: the more you play, the more you progress for free. In this model, the player's status isn't essential—what matters is the desire to play.
We wanted Footboss players to experience new emotions when interacting with the platform. On top of emotions, we integrated loot-box mechanics to add gifts that included prizes ranging from game equipment to iPhones and MacBooks.
Immersion in the game world and a new betting experience
Footboss is a refreshing experience that combines relaxed gameplay with a love of football. Together with their team, players create footballing history as they trek through the stadiums of Europe. Although the game is pure fiction, it is saturated with football: the top player on the team is Terminalaldo, a character very similar to the real Cristiano.
We presented the unique game's fantasy world as part of the advertising campaign being prepared for Euro 2020. The transfer of playable characters to the semi-real cinematic world increased engagement a lot more because the gaming concept proved viable despite the cancellation of the championship.
In this story, betting is more of a bonus than a necessity. The coach offers to do additional tasks such as place a bet on Esports, football, hockey, or basketball. Involvement like this helps players to progress through the game faster and get in-game items, but they don't have to.
Reaching the competitive audience segment
Footboss got into the segment of the audience that is driven by a desire to win: players immediately competed for the number-one rating. We noticed the race in the rankings and decided to give motivated players more opportunities to prove themselves through in-game quests.
Game launch results
Over 100,000 players participated in the first version of the game, where they fought over 1,000,000 battles and completed more than 350,000 quests. For the 36 days of the promotion, players opened 405,834 loot boxes containing hundreds of real prizes from Parimatch.
Despite Footboss being session-based and designed for five minutes of gameplay, some players scored 10 hours of game playing and completed the game four times.
We consider the launch a success because we've given players new experiences, expanded the platform's capabilities, and identified growth points for interaction between games and betting.
Entertainment platforms are the future
In the first test run, we only tried out ten percent of the game mechanics from our arsenal. So far, we've built a conditional "stadium" where new battles will unfold: new seasons and championships, quests, stories, characters, and content. We will also integrate other sports and gambling.
We are planning to add new mechanics such as PVP so that players can compete against each other. The PVP format will enhance the engagement and the variety of gameplay through fight emotions, new team lineups, item sets, and tactics. We are also thinking about integrating actual events from the world of sport connected with betting promotions.
COVID-19 has affected the whole world and has become a powerful impetus for betting to move forward. Parimatch is moving beyond the classic competition model—we're already building a gambling entertainment products. Thanks to the game integrations, we are changing the perception of betting and giving players new emotions.
Parimatch is continuing along the path of innovation in the betting field and is already introducing exciting new approaches to gambling.
ThunderSpin confirm release of brand new Sky Lanterns slot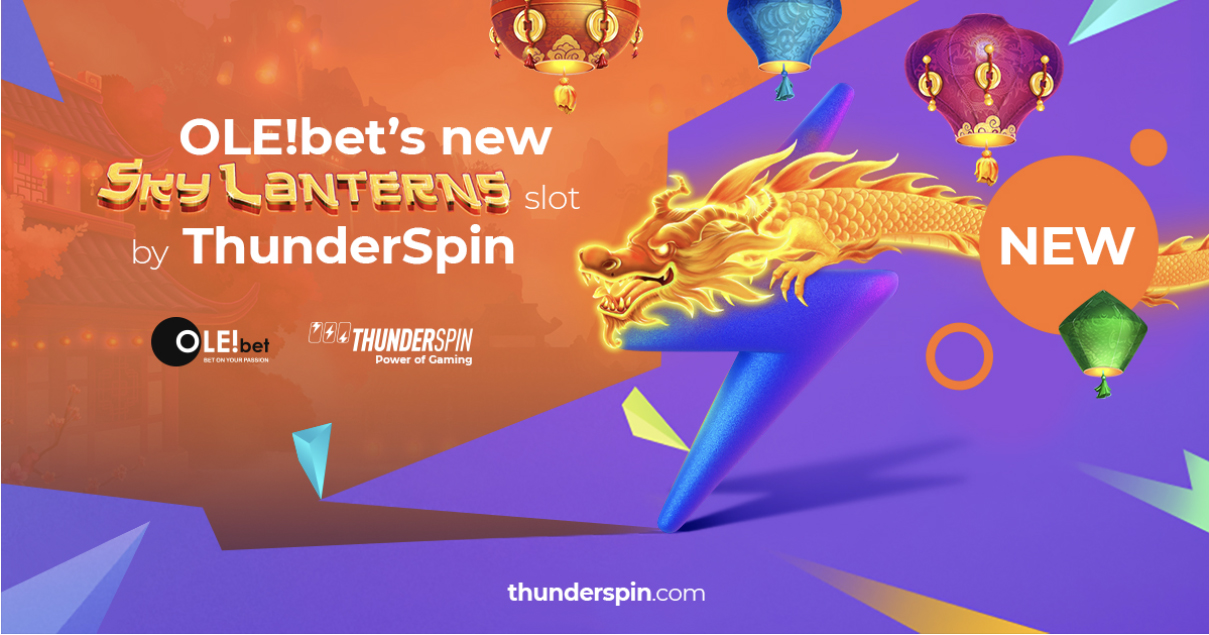 Reading Time:
< 1
minute
ThunderSpin, the internationally respected games creator, has confirmed the successful launch of Sky Lanterns, its' latest slot release which is themed around the theatre, excitement and celebration associated with the Chinese New Year.
ThunderSpin's latest release welcomes players into the vibrancy of an East Asian themed world featuring authentic music inspired by the spectacular New Year celebrations which take place in China.
The new slot provides players with a gambling entertainment mix comprising six cascading reels with five rows.  Symbols rise up from the ground and instead of paylines, players simply need to match nine or more symbols in a cluster to form a winning combination. When a winning combination is triggered, the winning symbols vanish with new ones flying in on the reels, providing players with another shot at triggering a winning combination on the same spin.
Set against a backdrop of traditional pagodas with beautiful cherry blossoms and lanterns creating a warm glow, Sky Lanterns engage players with its magical aura, vibrant design, and immersive sound effects. In the Free Spins bonus mode, players have the opportunity to meet the golden dragon which has the power to burn symbols and transform them into wilds.
Sky Lanterns is the latest addition to the ThunderSpin portfolio and continues to strengthen and diversify the provider's growing offering, answering the market demand for unique and innovative slot titles. Featuring unique mechanics and stand-out graphics, Sky Lanterns has all of the credentials to be the latest hit title to come from the ThunderSpin stable. Click here to experience the game.