"Impressive is a synonym for efficient" – An exclusive interview with Iryna Kurochkina, Founder & CEO of Digital Choo (DC)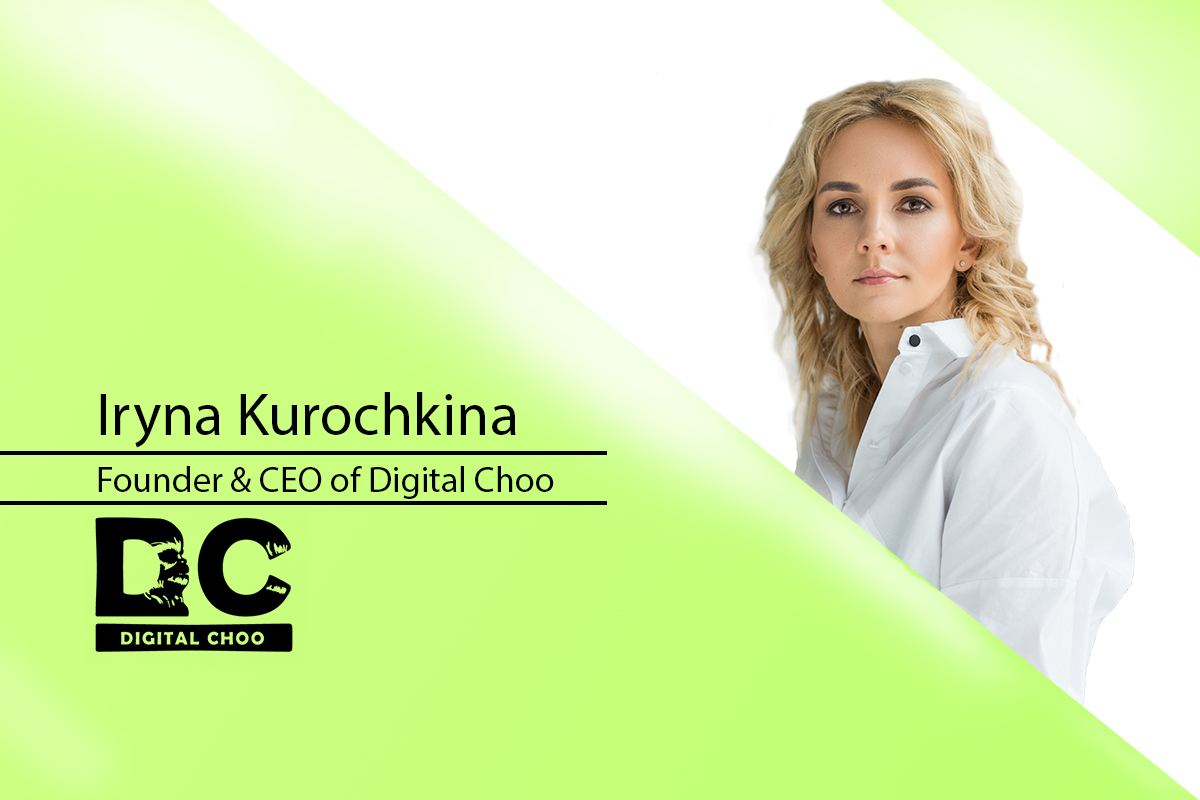 Reading Time:
6
minutes
We managed to catch up with Iryna Kurochkina, Founder & CEO of Digital Choo (DC) for an in detail interview about digital marketing and the creative work behind it.
EG: Let's begin with a few words about Digital Choo. How did the idea of Digital Choo as a digital marketing company evolve? Who were your first clients? Any interesting stories about the company's early years? What does the name Digital Choo signify?
Iryna: Looking back at Digital Choo's first year and compared with what has been accomplished, I am extremely satisfied with our progress. The idea has been growing with 10 key team members for the last couple of years and was conceived from the remnants of some standardized marketing practices that are arcane and unsurprising. We wanted to create, amaze and showcase unique features that would not just inspire but also bring exponentially great results to a client's business.
The agency's name makes you think of digital, but it doesn't indicate our primary direction. We are not only digital; we are a full-range marketing agency, unlimited in our capabilities. But of course, digital is the primary performance media channel of our focus. Our approach fits perfectly with one of our first clients, Parimatch. Other clients supported it too, and the agency grew from 10 people to well over 200 – all of them with the same spark in their eyes and inspiration for unconventionality.
EG: You seem to invest a lot of time and effort in attending conferences. How do you approach conferences? Could you offer any tips to those who are new in the field? What are the things that a participant should do to get maximum leverage out of conferences?
Iryna: Conferences always provide the best opportunities for practice exchanges. They expand our breadth of knowledge through interactions between Product Owners and Service Providers in the gaming industry. This provides a greater understanding of the current capabilities from industry representatives who understand the existing barriers and expanding them through meaningful collaboration. This it is important to DC, as we never rest on our laurels. We are continually working on future trends within the industry and immediately turning them into a general market for customer demand.
The same could be recommended to others – newbies and those who have been in the field for a long time. Productive communication is the key to the development of individual units and the industry as a whole – it's a synergic process, one that is not possible without the other. To get the maximum from every event, define the most important ones for the development of your business, invest maximum effort in them, and expand gradually.
EG: DC has won a number of awards recently, especially creative awards. Which of these are the most satisfying to receive? How do you handle the pressure of maintaining such high benchmarks in subsequent campaigns?
Iryna: Each award is a win and we don't get tired of winning. Of course, we are really proud of the international recognition received. Just this year we were named Best Marketing Services Provider by Betting Awards. Last year we received an Effie Award for providing business efficiency to our local clients. International and local awards are important as they confirm our efficiency and pre-eminence not only on a global scale but also within individual countries that have their own distinctive peculiarities.
In regards to stress, I believe it all depends on how you see it. For us, high benchmarks are the average, something that we strive for on a daily basis, which is our starting point. Taking it to another level, we raise the bar by creating trends, not following them. That develops undue pressure which is the norm, a source of inspiration.
EG: DC operates in a number of countries across continents, Europe, North America, and Africa, offering services to betting and gaming companies. The legal frameworks and regulations regarding betting and gaming vary substantially across countries. Isn't it a challenge to unleash the creativity, while keeping a close eye on the legal aspects? What are your strategies to handle this?
Iryna: It's like life, everything is very simple. If you can't make a difference, change yourself and your perception. In fact, in our business, adaptation is a key tactical tool used within the gaming industry. You cannot change regulations that are constantly changing but you can adapt. You can adapt your product to be responsive to these changes in the shortest of possible terms, you cannot avoid or increase the online or offline frontiers but you can create unique ways to break through the clatter of these frontiers by thinking outside the box and observe the performance in your results.
By taking a fresh approach, we strive for the best and brightest solutions. It is the primary approach of every one of our teams and is integrated into our company when providing services to every one of our clients.
EG: The betting and gaming industries are crowded places with a number of companies operating in each segment. What are the primary yardsticks or criteria that you use for making a particular brand stand out among the crowd?
Iryna: In our time, emotion has become a kind of cult and has already turned into one of the fundamental drivers of success for many businesses that have been gradually introduced into each industry. The bolder the clients, the more efficient are the agencies that are not afraid to accept their challenges. In other words, always be ready to make the impossible possible, and do not just use your expertise with rational persuasion factors and logical arguments on customers.
We try to inspire clients with our ideas and deeds and they often come to us just for this emotion. To us, "bucking" the old stereotypes and not proving every new unique decision that in the current world of transformation of the consumer is what works and brings them multiple results. Moreover, this concerns not only creative solutions but also the methods of implementation and distribution, formats and methods of media distribution and delivery to the consumer. We continue to develop this trend. These are the primary tools of self-measurement, to be out of the box.
EG: It is one thing creating amazingly impressive marketing campaigns for a brand and it is another thing bringing in revenue for the brand. these factors may not always go hand in hand. Could you share a particular case where both aspects went exactly as planned?
Iryna: In my opinion impressive is a synonym for efficient.
For example, let's take a look at our rebranding campaign, the last one we made for our client Parimatch. We had to find a new spirit of true Parimatch customers and develop new communication language with them in order to grow the brand from an online bookmaker to a lifestyle platform for the courageous. Utilizing research and possessing a deep understanding of Parimatch' typical customers. We have known that in order to create a new concept that is relevant for them it is imperative that their perception of themselves be; bold, adaptive and bright as they are.
The information field is saturated, the audience has become more "muscular", it is more demanding on the visual presentation of brands.
You need to instill and introduce strong core beliefs into them, and then like a great designer using bead after bead to string up different WOW chips; enriched with non-standard shooting techniques, visual trends, and high-quality sound.
The business goal was to attract the correct audience, to strengthen the connection with the core of the existing one, and eventually to grow profits. To see this connection, you have to look at any task strategically, in the long term. To me, there's no other way to work. if you want the business to succeed, you have to gain true synergy from a combination of 'impressive' and 'profitable'.
So, returning to the question, if you want to see cases where both aspects have gone exactly as planned, there are plenty on our website.
EG: In several countries, for example, in the UK, advertising watchdogs are increasingly tightening the screws on betting and gaming advertising, especially concerning the impact of these ads on children and problem gamblers. What is your take on this?
Iryna: I believe that bans and creating a stigma on communications regarding these issues won't solve them. The Forbidden fruit is sweet and never enough.
Let's consider a TV series for example. It's a popular, accessible, and joyful product. It's totally fine as a way to spend your free time occasionally. But binge-watching can become real trouble and harm people's daily lives, jobs, sometimes even families. Does this mean we have to ban all TV series? The more logical and productive decision is to communicate the risks of binge-watching and promote shows as an entertainment hobby.
This approach applies well on betting and gambling as well. The real question always lies in the area of adequate perception and open discussions. Bans may cause a rise in unhealthy interest towards the industry, while legalization, on the contrary, will promote responsible gaming, introducing it as a totally acceptable hobby.
EG: Finally, let us talk about the future. Any big announcements coming up? How do you see DC developing in the next few years?
Iryna: After the last few years and our ambitious start, we have devoted ourselves to more rapid development. It is our primary driver. There are a lot of plans: it's like the widening of the DC holding structure as a whole, its expanding by many digital innovation departments, as well as the introduction of new initiatives by our team, both in the scope of branded content projects and media platforms, which will be relevant within a couple of quarters.
We are already working on the next innovative trends of the industry and immediately turning it into a general market for customer demand.
Exclusive Q&A with Ian McDonnell CEO at Blexr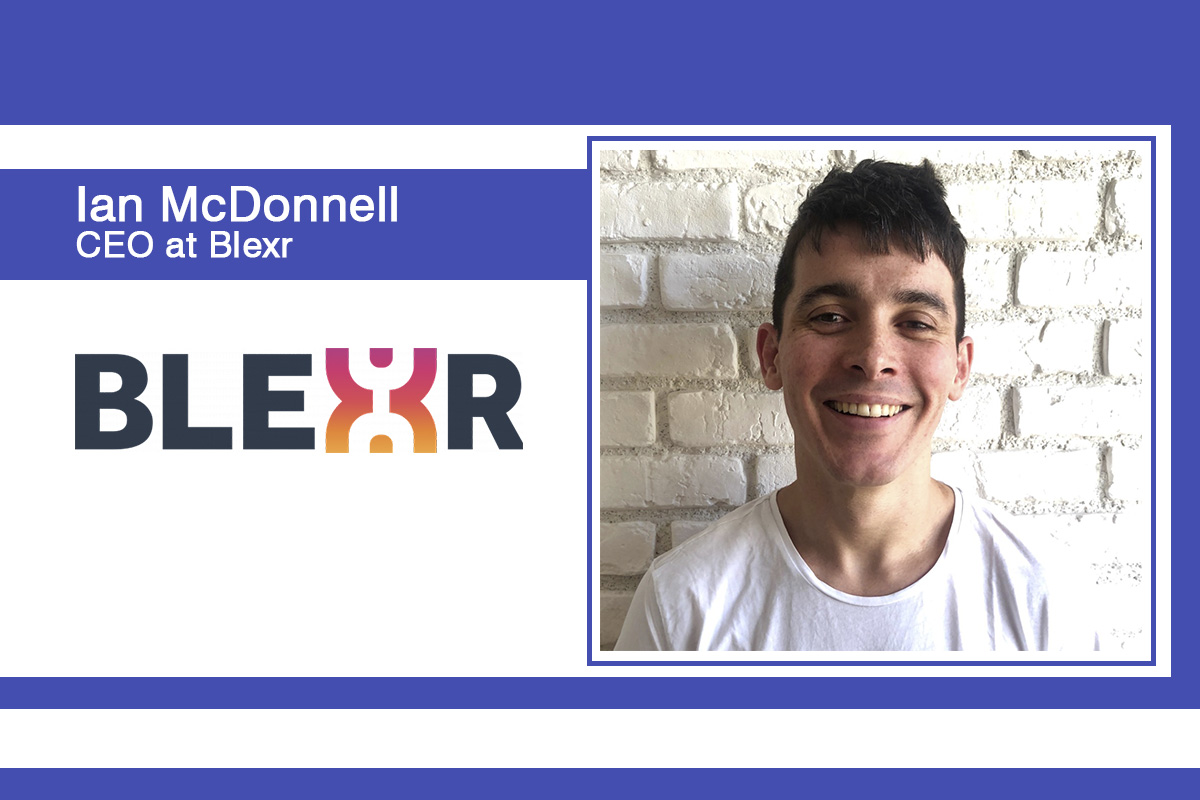 Reading Time:
5
minutes
First up, tell us about yourself. It's always great to hear successful entrepreneurs speak about themselves.
Mine is the classic affiliate story: in my final year of college in 2004, I started getting seriously into poker after winning €450 in a home game. Having been broke my entire student life, winning that amount of money in a night piqued my interest. I started to read a lot about poker, immersing myself in books, forums, and any other poker-related content I could find.
Soon after, I graduated from university and started my first job with a telecoms company, working in their web content department. At this point, I was playing online poker almost every day. After some initial struggles, I was earning more playing poker in the evenings than I was in my day job.
I was keen to travel while I was still young. Having saved up some money, I decided to quit my job to seek adventures overseas. At this point, I had enough of a bankroll to play poker full-time and sufficient money left in the bank for a return ticket, in case poker didn't work out. I headed off to Asia with some friends and started my professional poker-playing journey.
The next three years went brilliantly. By 2008, I had travelled across Asia and moved from low-stakes to high-stakes games.
I was also getting an amazing rakeback deal from the poker site I played on. The manager signed me up to their affiliate programme and told me to offer the same deal to my poker network. Not long after, I had 20-30 of my poker friends on the same deal and got a 5% cut of their action.
Most of my poker network were professional players, so 5% of their rake added up to a pretty significant amount. That then got me interested in the business side of poker, and it was from there that I found affiliation and immersed myself in online marketing in the same way I had previously done with poker.
I had very strong links with several members of the close-knit Irish poker community and regularly chatted with a gentleman who went by the name of "roadsweeper". After we got talking about building a website together, we decided to try our hands at the online marketing game.
When roadsweeper (or Paudie, as he's better known these days) and I started working together, affiliation went from a part-time hobby to a full-time job. Our first site was dedicated to our shared passion – poker – and we had immediate success, reaching four-figure earnings in our first few months. Soon after, we made our first foray into casino, and sports betting followed not long after that.
While I'm wearing the hat of CEO, Blexr is very much a partnership. Our success to date would not have been possible without Paudie's positive energy, work ethic, and sense of humour, as well as his superhuman ability to put up with my pig-headedness. He was also the driving force behind the eventual creation of Blexr in 2015.
It has been four years since Blexr started. What were the ideas and circumstances behind founding it?
At the start of 2015, I was in China and Paudie was in Ireland. We were running 10-20 websites, and had freelancers spread across the world managing everything from design to dev to content.
Back then, we assumed every affiliate was running a similar operation to our own, and that everybody was running a "two guys in a garage" type of setup. On receiving an invite to a private affiliate event in Punta Cana, our eyes were opened when we learned that several of the super affiliates in attendance ran "real" companies with offices, staff, and the rest of the things you'd expect in a normal business.
That led to discussions on centralising operations. We went on to do some research on the various gaming hubs around the world and finally settled on Malta as the home for Blexr.
The company is going great, judging from the awards you get. What is the secret of maintaining freshness and motivation even after four years?
That's a great question. While Blexr opened its doors four years ago, we've actually been working together since 2008.
Our motivations have changed a lot over the years. Initially, the main motivation was money. When you have bills to pay, you need to have a viable business that can cover your living costs. Luckily, things went well from the very beginning, so we never had financial worries.
Once you reach a certain level of financial success, money becomes much less of a motivating factor. Nowadays, there are other aspects of running a company that are far more important to us.
The first is our focus on building great products, something that is part of Blexr's mission. Being part of a team that works on products users love is highly motivating.
Secondly, developing and growing a company culture is both fun and challenging. It can be an emotional rollercoaster at times, but ultimately it's very rewarding.
Blexr has reputably earned a standing in the lead generation, especially in the gaming and casino verticals. Tell us about some of your innovations in the digital marketing arena.
All of Blexr's success is a result of the hard work and dedication of the 100 or so individuals that make up our team of teams. Our growth and constant evolution and innovation is a result of their creativity, dedication, and commitment. Malta often gets a bad reputation when it comes to the quality of talent on the island; we're fortunate to be blessed with some of the smartest and hardest-working people in the industry.
When it comes to innovation, at the moment we're putting a lot of focus on big data. We're working on a number of different projects that aim to provide a personalised gaming experience for our users. We're also exploring different ways to discover what users want to then tailor our products to their needs.
Since you are into the business of bringing customers to the gaming and gambling websites, you must be in a great position to judge what customers really need. Could you specify a couple of things that customers really need or want, but not available at present in the gambling industry?
I think the big thing that customers in gaming want is trust and transparency, which is often lacking in the industry. Transparency is something we really care about at Blexr. It's one of the core values of the company, and it's also part of our mission statement when it comes to how we approach our products and our users.
The digital marketing space keeps on evolving. There was once Google's near monopoly. Then Facebook arrived. Now, a host of new social media upstarts threaten to disrupt the digital marketing space every other day. How do you keep calm and generate leads amidst such fast-paced evolution?
The affiliate industry and SEO have changed a lot over the past ten years. The methods we used to rank websites a decade ago would have your website penalised for life if you tried them today.
It's always important to look towards the future. What way is SEO going? What sites are ranking well these days and why? What other channels can be used to generate leads apart from SEO? We try to keep one eye on the future at all times, to ensure that we're building sites and products that will stand the test of time.
You bring leads from all over the world. What are the steps that you take to ensure legal compliance, as the rules on gambling practically change from country to country – even from state to state in many countries?
We have fantastic commercial and content teams with dedicated people managing compliance across our network of sites. We are in regular contact with all our partners to ensure our sites are always up to date and aligned with current regulations.
Now you have an office in Barcelona as well, apart from the headquarters in Malta. Any plans to expand further, especially to the USA and Asia?
Right now, we're focused on our two offices in Malta and Barcelona. As the regulatory landscape changes in the US, Asia, and other markets, we may look to strategically set up offices in those locations. However, for now, our priorities are Malta and Barcelona.
"In an increasingly digitised world, engaging customers with action-packed content and a tailored user experience has never been more important."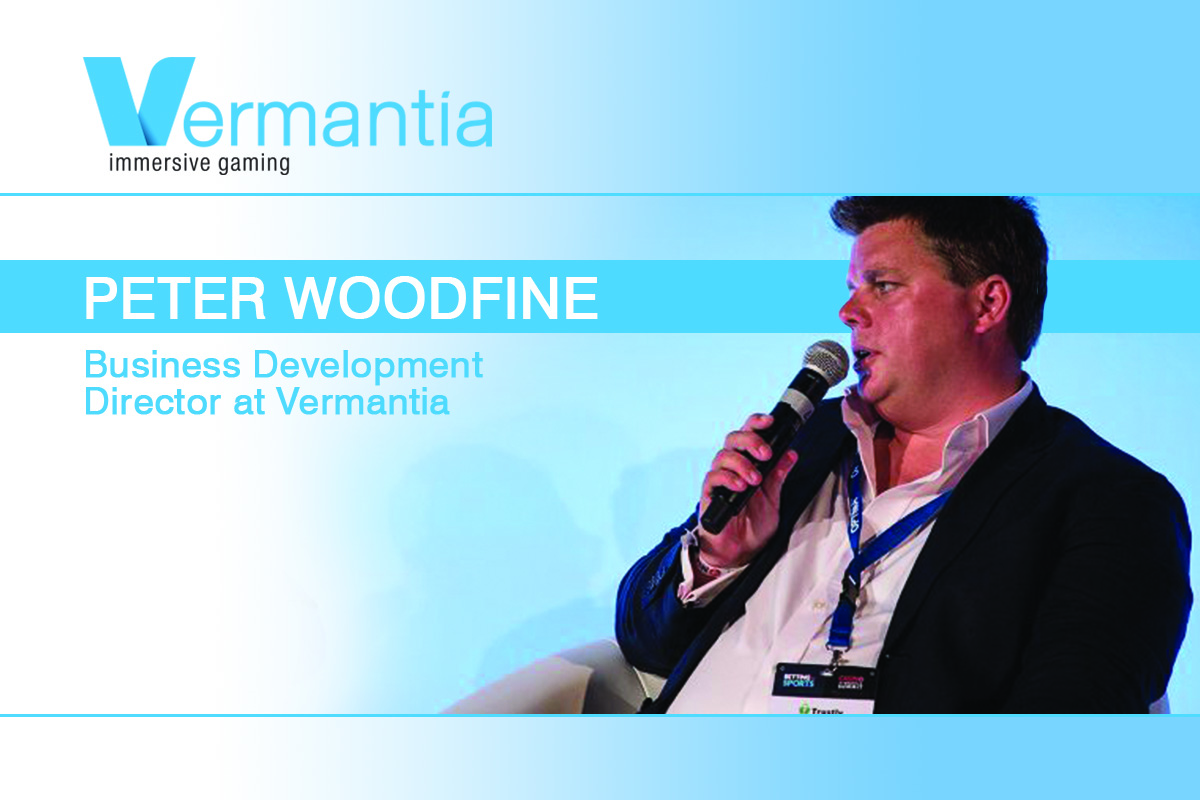 Reading Time:
4
minutes
With the industry's leading supplier of bespoke data and picture content set to close 2019 on a record-breaking high, we caught up with Business Development Director Peter Woodfine to talk success, innovation and their plans for 2020.
Can you tell us a bit about Vermantia and what you do?
Vermantia is a one-stop-shop for retail and online, whether that be for bespoke data and picture content, or our next-generation delivery solutions and self-service betting ecosystem.
We understand that all operators and their customers are different and require a bespoke approach tailored to their individual locality and culture, and we do exactly that. As one of the industry's largest broadcasters, we broadcast thousands of live events each year, complemented by a comprehensive portfolio of virtual games. All of that content is available 24/7, allowing us to provide operators in any corner of the world with the thrill of racing and sports. We deliver regardless of time zone, offering the very latest in technology to power the betting experience.
Your European operations have gone from strength-to-strength in recent years, what would you say have been the keys to your success?
In an increasingly digitised world, engaging customers with action-packed content and a tailored user experience has never been more important. We strive to offer our operator partners, such as OPAP, Lottomatica and Eurobet, a future-proofed betting environment, ensuring they attract the latest generation of tech savvy customers as well as retain their existing base.
While Europe in general is a mature market, and quick to adopt new industry trends, we are also mindful to ensure variations between countries are taken into account. Betting content needs to be round the clock, suitable for any location and customisable for any regional market. In total, we now broadcast more than 90,000 premium live racing and 35,000 live sporting events annually to meet demand, as well as an ever-widening range of virtual and next generation games. Gathered on our unique CONNECT platform and distributed via our ultra-low latency streaming or through satellite broadcasting, we're able to harness the latest in technology and deliver a bespoke service to everyone we work with.
A particularly good example of this has been our recent work in Italy. With the Palinsesto Complementare offering international horse racing content for the first time, our recent deals with major Italian operators will see the adoption of our A-TV horse racing channel, making us the first supplier in Italy to offer top quality international live horse racing from some of the best tracks in the world.
Do European markets require a bespoke approach? How do you aim to deliver tailor-made products with clients so diversely spread across different verticals and different countries?
We take pride in listening to what our operator partners require and adapting accordingly. There is no one size fits all and it is important to be flexible. What may work in one region, may not work in another. A fully localised approach to regional challenges is essential, giving access to the best of both content and technology.
For instance, an operator in Romania is going to have different requirements and infrastructure to a brand servicing the UK. As a result, we offer either satellite broadcast or streaming to deliver our top-quality content.
We also provide our services in a user-friendly way wherever operators and their customers find themselves, ensuring a bespoke presentation for each. The principle reason we do this is to give operators choice. We appreciate there are local requirements in every territory, and we make sure operators can access a specific content mix that suits their needs. With bet markets, scheduling and their entire layout adapted to their own customers in any format required, we've got every base covered.
Looking ahead to 2020 – where does Vermantia aim to be this time next year?
Our aim is to continue cementing our position as the industry's leading supplier of bespoke data and picture content as well as the industry's largest broadcaster of bespoke betting channels.
We'll be rolling out a host of next generation retail solutions to help operators cater for an increasingly tech-savvy generation of customers who demand a better in-shop betting experience. As part of our vision for retail, our latest FLAVOR suite of terminals offers a first-hand look into this futuristic, land-based environment. Bundled with our premium content as well as the latest in cashless and mobile payment options, they represent the final piece of our end-to-end retail solution. Enabling us to blend the speed and efficiency of futuristic devices with the thrill of top-quality betting content in a cashless betting environment, 2020 will no doubt prove to be a very exciting year.
A lot has been said recently about the future of the European retail scene – how do you think the betting experience will evolve over the coming years? What do you think will change?
While retail has been for too long the poor relation of online when it comes to innovation, I believe it has an exciting future in Europe. For the first time in the industry, advances in tech now mean that we can provide our partners with a genuine digitised retail experience.
We've already noticed a significant transformation in customer expectations, and this will no doubt grow over the coming years. Action-packed, fast paced content married with quality data and the next generation of self-service betting solutions will have a major say in how this is shaped. This is already playing out in real time: from content to technology, our operator partners are drawing in a far broader customer base to betting shops than ever before.
Key to this is our ability to produce and deliver live sports and racing channels tailored to suit each locality, ensuring increased player engagement. Alongside, we're able to transform their approach to the customer experience, enabling our partners to take full control of their live betting offering thanks to our latest in content management and production technology.
Exclusive Q&A with Paul Witten, Product Director at SIS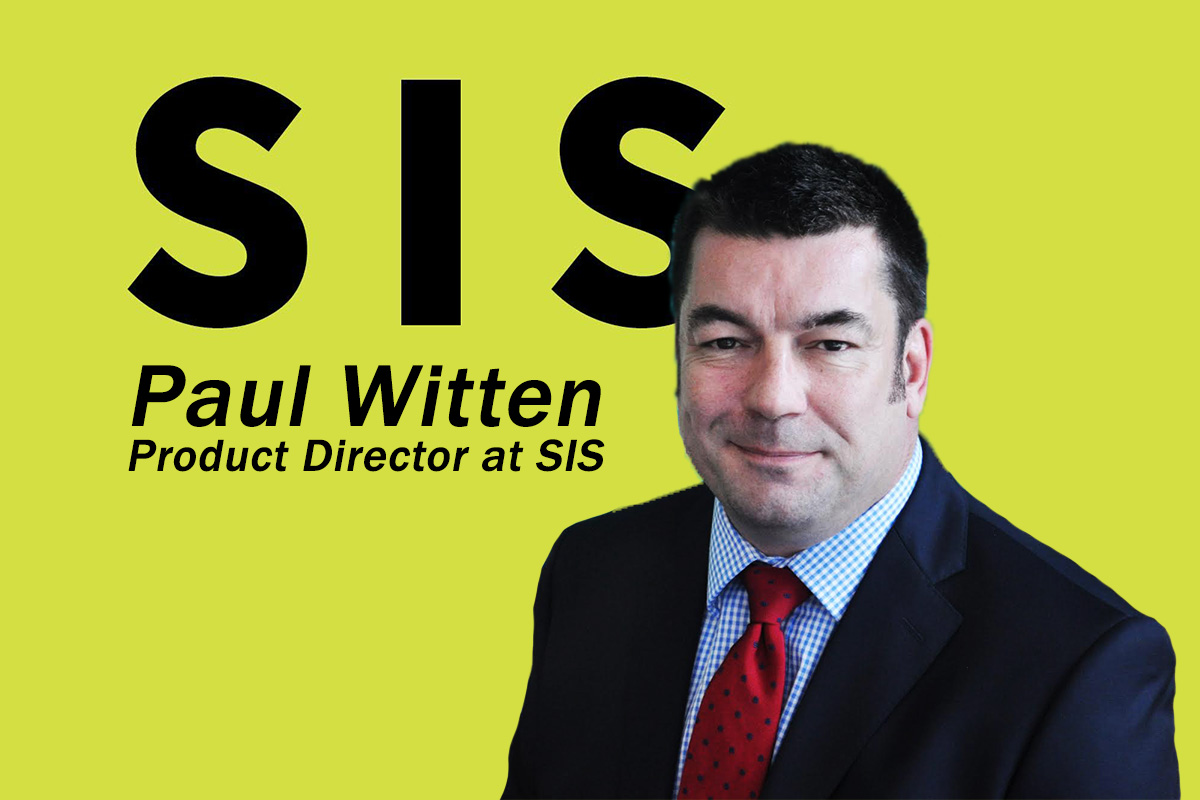 Reading Time:
4
minutes
Following a number of Eastern European operators introducing horse racing to their sportsbooks for the first time, we caught up with Paul Witten, Product Director at multi-channel supplier SIS, to find out why the sport is becoming a viable betting product for bookmakers in territories with relatively little racing heritage, and how the company is working closely with its operator partners to help attract new customers.
European Gaming (EG): Horse racing has not traditionally been a betting product within Eastern Europe, but we're now seeing more operators in this territory expanding their offering in this space. What's the reasoning behind this shift in strategy?
One of the key reasons why more operators in Eastern Europe are expanding their offering in this space is due to the way in which the overall product is now being presented to bettors. The availability of live horse racing events through SIS's 24/7 channels means that online and retail customers now have access to a betting opportunity every three minutes.
Our 'Watch and Bet' betting model is proving to be valuable for operators, in helping to engage their customers with content which they're not necessarily accustomed to. This approach which allows bettors to view live sporting events without the requirement of first placing a bet, increases engagement levels, particularly as we know that bettors are more likely to wager on events that they can see. Commentary and on-screen graphics with betting prompts help to inform the bettor about exactly what is happening before, during and after a race, which also drives interest in betting.
As is the case with other areas of betting and gaming, we're increasingly agreeing revenue share deals with operators, and these agreements carry many benefits for bookmakers who are looking to introduce a new product such as horse racing to their customer base. These types of deals reduce the risk involved, while also prompting suppliers to work more closely with operators at launch, to leverage their expertise which is invaluable to ensuring that the product is as profitable as possible.
European Gaming: Is there a big enough audience out there for horse racing in Eastern Europe?
Absolutely, there are millions of potential bettors out there in the marketplace. The key is knowing how to turn these prospective customers into active depositing users. To make horse racing a successful betting product for operators in this territory, educating the audience on how to bet on the sport is a key part of the marketing strategy.
Although the sport holds a limited heritage in this part of the world, providing bettors with access to free-to-view pictures of the events via the Watch and Bet model is a great way to get them engaged with the sport, as well as ensuring that there is adequate information on the product for bettors.
European Gaming: How can operators attract new customers with this type of content?
Bettors are more inclined to wager on events that they understand, so it's worth considering pushing markets that aren't too complicated. Through our in-house trading team, SIS offers pricing derivative markets that provide a wide range of betting opportunities to suit all betting styles, and particularly popular amongst uninitiated bettors are casino-style 'spin-and-win' bets. These types of markets are perfect for operators within this territory, as it enables a newer audience less familiar with the sport to engage with the sport. Bettors can for example, bet on the odd-numbered horses against the even-numbered horses, similar to how roulette is played. Once bettors have experienced a few races they will be more comfortable with exploring the plethora of additional markets that are available.
European Gaming: How are suppliers such as yourselves looking to assist operators in this region when launching horse racing for the first time? Do you offer more than just streams of live racing?
We've grown our presence in this territory recently and one of the key factors in our success has been the way in which we work closely with our new operator partners. We strongly believe in a partnership approach and look to help our customers extract the maximum value from our products and services by providing by providing additional services to help operators establish their new horse racing offering.
We have created an operator marketing portal which contains point of sale material and 'How to bet guides' to help them educate their customers on racing, which has proved very beneficial for operators. Our bookmaker customers are able to create bespoke in-store posters and promotional offers.
In addition, our Financial Analytics team, through ongoing data analysis, provide valuable insights into what's performing well, as well as having access to the latest betting trends in other jurisdictions. This information allows us to provide recommendations to our operator partners to help shape their offering in a way that optimises the appeal to their customers.
European Gaming: SIS recently launched Competitive Gaming. Do you believe this new product is suited for the Eastern European market? Has there been any interest in this new format of esports from this region at all?
As we're seeing with horse racing, we have no doubt that esports will appeal to bettors all over the world. Again, it's a case of knowing how best to package this experience to make it relatable to existing sports bettors and become a profitable product for operators.
SIS Competitive Gaming is the world's only esports betting product that has been built specifically for sportsbooks. We have just agreed a deal with a major Eastern European operator and have had significant interest from a number of other operators in the region. One of the key reasons why the operator opted to take our offering is because of the easy-to-understand markets available. Head to head tournaments featuring skilled gamers cover a wide range of sports, which are sure to resonate with their existing customer base.