Pennsylvania sportsbooks surge in September as FanDuel dominates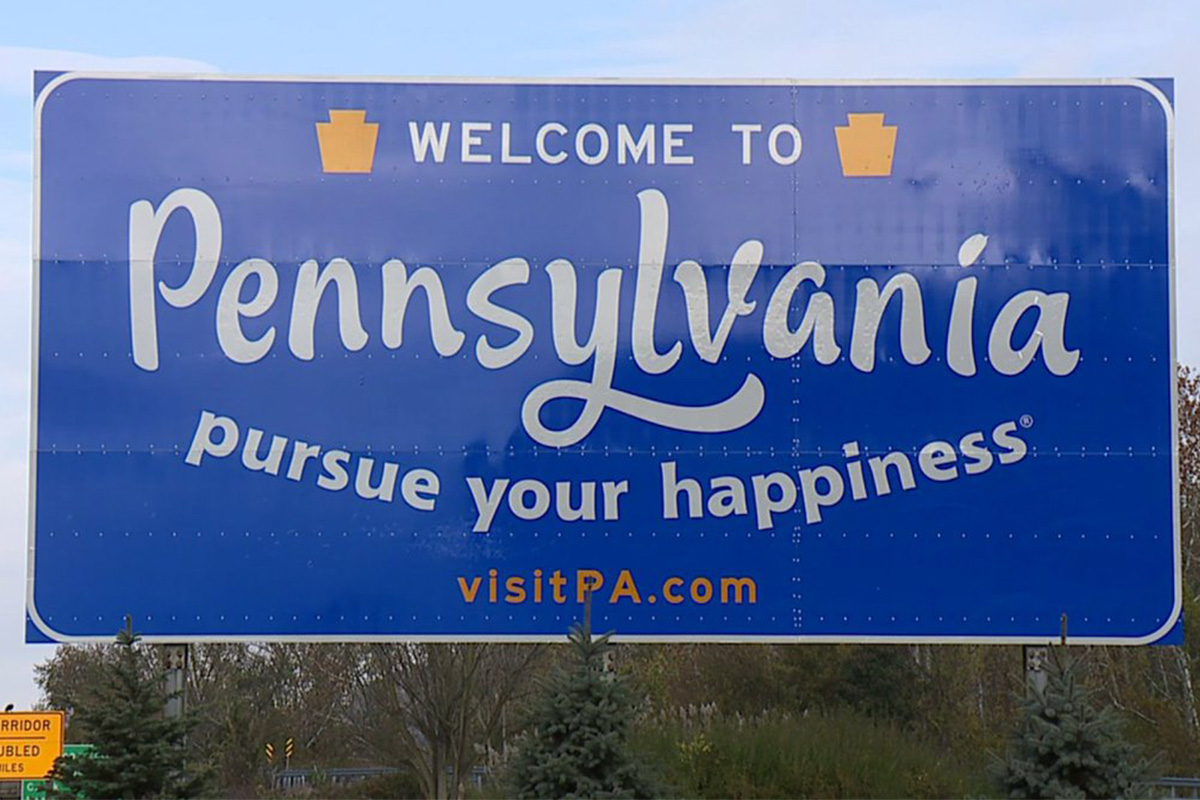 Reading Time:
4
minutes
Pennsylvania's online and retail sportsbooks nearly doubled the state's previous record handle in September, as bettors jumped at their first-ever opportunity to legally bet on the NFL, according to analysts for PlayPennsylvania.com.
"A significant jump was expected with the NFL season kicking off in September, and the data did not disappoint," said Jessica Welman, sports betting analyst for PlayPennsylvania.com. "Because of the sport's popularity with bettors, the football season is the most effective time to gauge the health of a market. After a summer of growing pains and one month of football, it is safe to say that Pennsylvania is indeed healthy."
Pennsylvania's sportsbooks generated $194.5 million in handle in September, according to official data released Thursday. That is up from 78% from the record $109 million in August. September's handle yielded $19.3 million in revenue, up from August's $9.9 million win, generating $5.1 million in state taxes.
By comparison, New Jersey generated a handle of $184 million in September 2018, the first full month Garden State bettors were able to legally wager on NFL games. New Jersey's handle in September 2019 has grown to $445.6 million, hinting at just how much growth is possible in Pennsylvania.
"After a somewhat slow start, Pennsylvania is beginning to display similar growth patterns as New Jersey," said Dustin Gouker, lead analyst for PlayPennsylvania.com. "New Jersey had the advantage of a more established gaming infrastructure when it launched sports betting. But now that the online sports betting infrastructure is in place, Pennsylvania is beginning to show its potential."
Pennsylvania's five online sportsbooks — including Fox Bet at Mount Airy Casino, which launched on Sept. 4 — generated $158.2 million in September, up from $83.2 million in August. Online betting represented 81% of the state's total handle, up from 76% in August, and nearer to the 85% rate that online sports betting commands in New Jersey.
FanDuel Sportsbook at Valley Forge Casino dominated the online market, accepting a whopping $85.1 million in September bets, up from $35.3 million in August. FanDuel generated $7.1 million in revenue, up from $2.9 million in August.
FanDuel was followed in the online market by:
SugarHouse Casino ($31.2 million in online handle, up from $25 million in August; $2.6 million in revenue, up from $1.7 million in August)
Fox Bet at Mount Airy ($4.5 million handle; $268,844 in revenue)
Rivers Casino ($23.5 million handle, up from $16.9 million; $1.9 million revenue, up from $1 million)
Parx Casino ($13.8 million handle, up from $6 million; $1.8 million revenue, up from $620,573)
Pennsylvania's online market continues to evolve. More online sportsbooks, including DraftKings, are expected to launch during the football season. And the parent companies that own FanDuel and Fox Bet are planning to merge, creating a potential Goliath in online sports betting.
"The merger of FanDuel and Fox Bet, two very recognizable brands, could be a game-changing development," Gouker said. "Regardless, the competition in the online vertical will remain fierce as sportsbooks vie for a greater share of a rapidly growing market."
Mount Airy also quietly launched a retail sportsbook just days after Fox Bet was unveiled. Still, Rivers edged Parx to lead the retail market, accepting $7.3 million in bets in September, up from $4.9 million in August. That yielded $957,791 in revenue, up from $631,012 in August. Rivers was followed by:
Parx ($7.3 million handle, up from $5 million; $1.1 million revenue, up from $722,945)
SugarHouse ($6.5 million handle, up from $5.4 million in August; $1.1 million revenue, up from $816,768)
Valley Forge Casino ($3.4 million handle, up from $2.5 million; $376,243 revenue, up from $175,330)
Hollywood Casino at Penn National Race Course ($3.3 million handle, up from $2.1 million; $590,006 revenue, up from $309,171)
South Philadelphia Race and Sportsbook ($2.3 million handle, up from $2 million; $490,153 revenue, up from $337,680)
Harrah's Philadelphia ($2.2 million handle, up from $1.9 million; $347,873 revenue, up/down from $251,296)
Presque Isle ($2.2 million handle, up from $1.2 million; $495,548 revenue, up from $282,384)
Oaks Race and Sportsbook ($1.2 million handle, up from $942,856; $146,041 revenue, up from $48,230)
Mount Airy  ($372,418 handle; $45,568 in revenue)
Online casino revenue grows in September
SugarHouse, Parx and Penn National casinos generated $5.3 million in gross revenue in September, up 56% from $3.4 million in August, on $140.8 million in wagers. Betting was up 21% from $111.8 million in August. September's action produced $1.6 million in state taxes.
Penn National led the way with $3 million in revenue, up from $684,452 in September, on $41.1 million in bets, up from $17.8 million. Penn National was followed by:
Sugarhouse ($1.1 million revenue, down from $1.6 million; $57.2 million in wagers, up from $40.9 million).
Parx ($1.3 million in revenue, up from $1.1 million; $42.4 million in wagers, down from $53.1 million)
"Pennsylvania's three pioneering online casinos are all off to strong starts and should initially have an advantage over any newcomers," Welman said. "But at least five online casinos are planning to launch before the end of the year, so the market should morph dramatically over the next few months."
For more information on the revenue generated by Pennsylvania sports betting, visit www.playpennsylvania.com/sports-betting/revenue/.
About the PlayUSA.com Network:
The PlayUSA.com Network is a leading source for news, analysis, and research related to the market for regulated online gaming in the United States. With a presence in over a dozen states, PlayUSA.com and its state-focused branches (including PlayNJ.com and PlayPennsylvania.com) produce daily original reporting, publish in-depth research, and offer player advocacy tools related to the advancement of safe, licensed, and legal online gaming options for consumers. Based in Las Vegas, the PlayUSA Network is independently owned and operated, with no affiliations to any casino — commercial, tribal, online, or otherwise.
Gaming Americas Weekly Roundup – September 21-27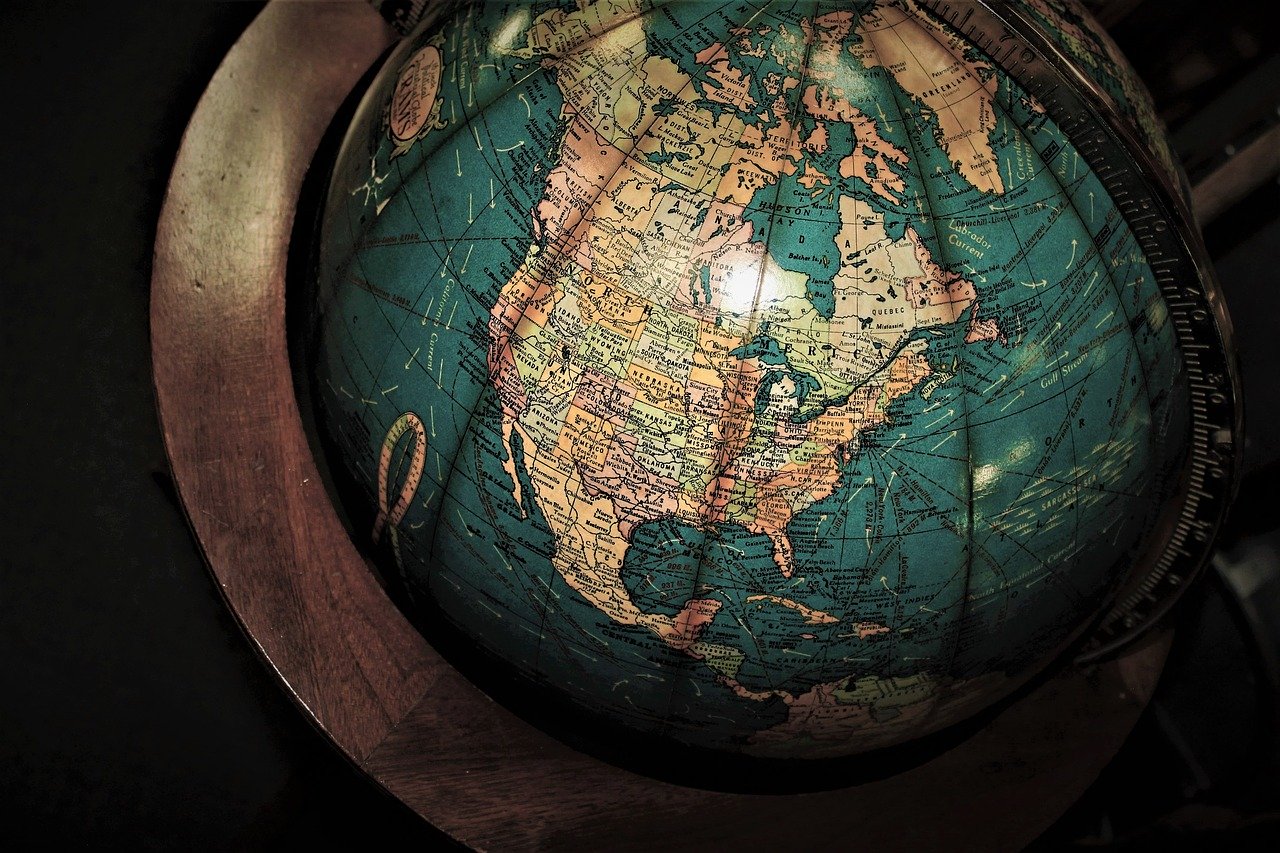 Reading Time:
2
minutes
Welcome to our weekly roundup of American gambling news again! It was again an eventful week in the USA, despite the still-active virus attack.
Here, we are going through the weekly highlights of the American gambling industry which include the latest news and new partnerships. Read on and get updated.
Latest News
Celer Network's mobile eSports platform CelerX has become the first mobile esports platform on blockchain to surpass $3 million in player winnings in one month. Since the global release of the BUST-A-MOVE Real Money Tournament in July 2020, CelerX has seen new record-highs in the number of games played each week and users making an average of $20 per day – with top users making $1000+ per day. So far, mid-August has proven to be the biggest gaming day of 2020 and complements CelerX's $3 million worth of player winnings across the mobile esports platform and game portfolio in one month.
Construction of Fusion Arena, the $50 million esports arena in Philadelphia, has been put on hold because of the COVID-19 pandemic. The 3500-seat facility was expected to open in 2021 and was commissioned by Comcast Spectacor, owner of the Philadelphia Fusion of the Overwatch League.
The Legislature of the city of Buenos Aires has addressed a proposed law on the prevention of gambling addiction and the regulation of online gaming on September 24. The bill was proposed by the Lottery of the City of Buenos Aires (LOTBA).
The Carson Nugget casino in Nevada is going to replace and upgrade its old casino management system with Table Trac's CasinoTrac management system.
Carousel Group has announced that its online sportsbook, SportsBetting.com, has gone live in Colorado. SportsBetting.com took its first wager from Colorado late last Wednesday, a bet on the Dodgers, which resulted in a winning ticket for the customer. The next full day of betting saw a customer win $7,000 on a six-team MLB parlay. SportsBetting.com has rolled out a number of promotions to kick off the launch.
New Partnerships
Online bookmaker Betway has entered into a partnership with North American esports organisation beastcoast. As per this new one-year deal, the bookmaker will back beastcoast's Peruvian Dota 2 team. Betway will obtain rights to jersey branding, as well as player access, allowing the bookmaker to "bring its fans closer to the action."
Simplicity Esports and Gaming Company has partnered with Newzoo, the world's leading provider of games and esports analytics. The partnership will enable the two companies to exchange esports market data and insights. Also, Simplicity will have access to Newzoo's data analytics tools.
Awards
For the third consecutive year, Mohegan Gaming & Entertainment's (MGE) flagship property Mohegan Sun was voted "Best Casino Hotel" in USA Today's 10Best Readers' Choice Awards. Nominees for the awards were selected by a panel of experts, including editors from both USA Today and 10Best.com, as well as relevant expert contributors. This year's list of nominees featured some of the most well-known casinos and resorts in the US.
Jamie Foxx To Star In BetMGM's New Brand Campaign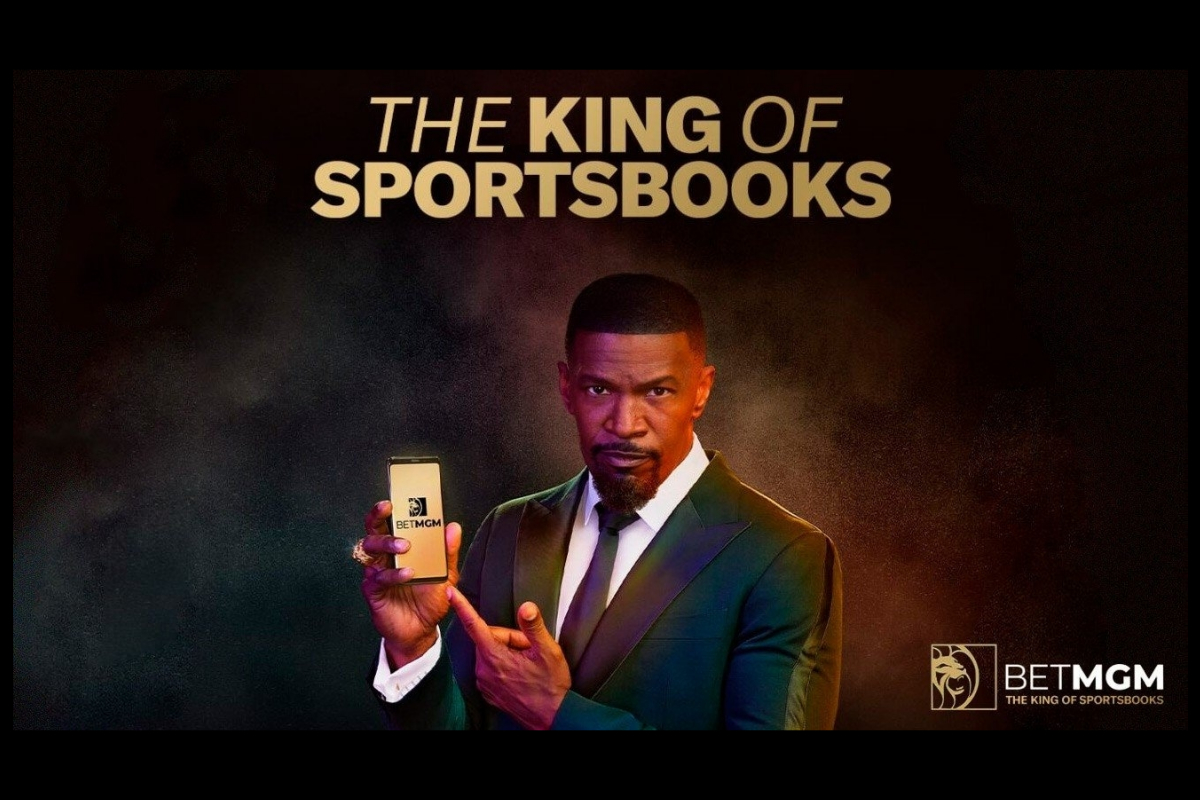 Reading Time:
2
minutes
BetMGM, the market-leading sports betting and online gaming platform, is proud to announce that Academy and GRAMMY Award winner Jamie Foxx will star in the company's new ad campaign. The multitalented sensation, who has conquered the worlds of comedy, film, and music, is now also the face of BetMGM's new The King of Sportsbooks campaign.
Foxx will star in a variety of traditional and social media advertisements for BetMGM. For their first brand campaign together, The King of Sportsbooks, made in partnership with creative agency 72andSunny New York, BetMGM showcases the excitement that comes with sports betting. The campaign will roll out in the coming weeks featuring a video ad, with the Fountains of Bellagio in Las Vegas as the canvas. The ad creates a "sitting on the edge of your seat" experience by combining the magic of sports brought to life on the Fountains, with the surrealism of Foxx levitating above water.
"Jamie is an exceptional talent and we're proud to have him partner with us on our new campaign for BetMGM," said BetMGM's Chief Marketing Officer Matt Prevost. "The King of Sportsbooks campaign is the next step in the evolution of the BetMGM brand and Jamie brings a unique ability to tell our story in an incredibly creative and entertaining way. BetMGM exists at the intersection of sports and entertainment and Jamie fits this positioning perfectly; we couldn't be more excited to welcome him to the BetMGM family."
Jamie Foxx is an award-winning actor, singer, and comedian. He recently won "Outstanding Supporting Actor in a Motion Picture" at the NAACP Image Awards and received a SAG Award nomination for "Outstanding Performance by a Male Actor in a Supporting Role" for his performance in Just Mercy. Foxx can currently be seen in Netflix's Project Power, which launched on August 14, and is a starring voice in Disney/Pixar's upcoming feature Soul set for release on November 20.
Available for download on both iOS and Android and accessible via desktop, BetMGM leverages an exclusive betting engine that allows sports fans to place bets quickly and with ease and is accessible in seven states, with plans to be live in 11 by the end of 2020. For more information, follow @BetMGM on Twitter.
SOURCE MGM Resorts International
Gaming Americas Weekly Roundup – September 14-20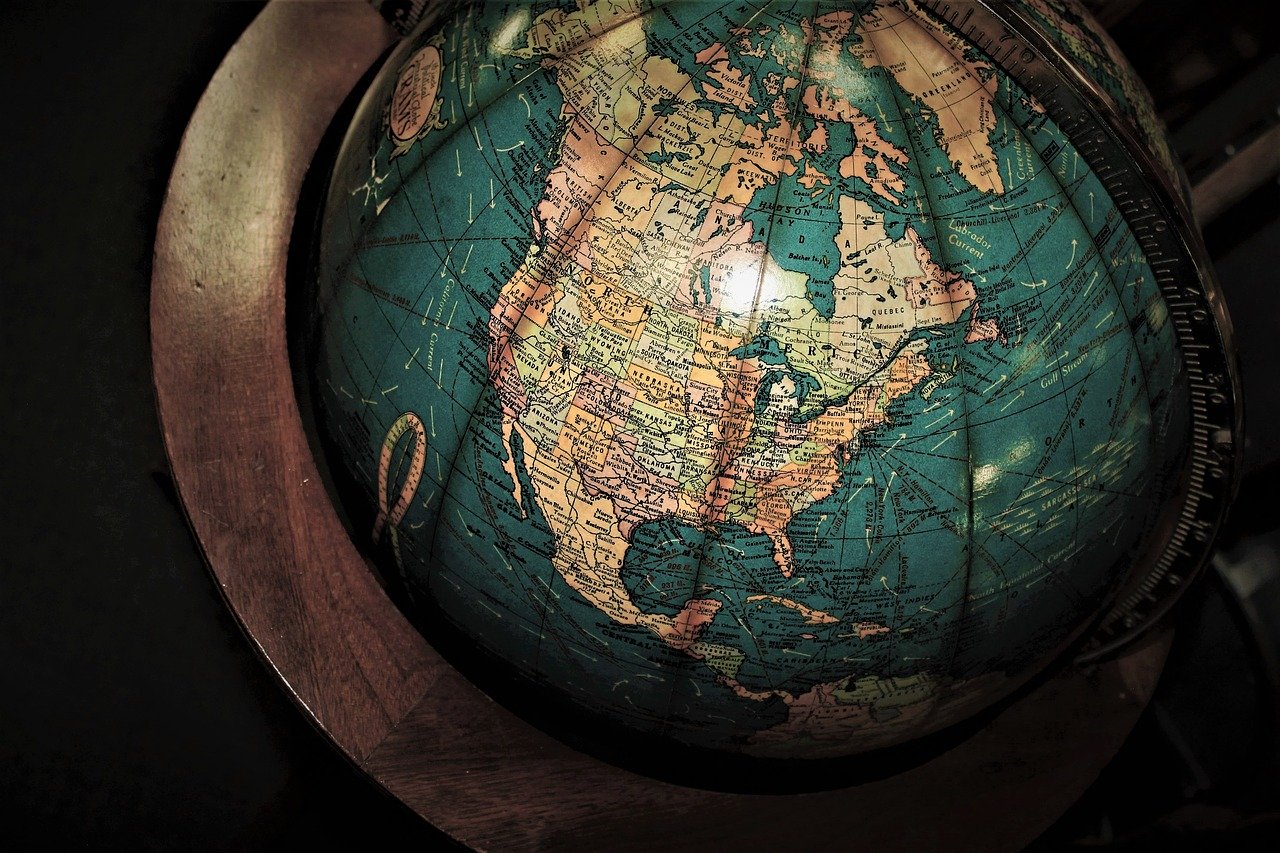 Reading Time:
2
minutes
Welcome to our weekly roundup of American gambling news again! It was again an eventful week in the USA, despite the still-active virus attack.
Here, we are going through the weekly highlights of the American gambling industry which include the latest news, new partnerships and new appointments. Read on and get updated.
Latest News
John Pollard, Co-Chief Executive Officer of Pollard Banknote Limited, has been inducted into the Public Gaming Research Institute's Lottery Industry Hall of Fame. Each year, the Lottery Industry Hall of Fame's members nominate and vote on industry leaders who promote excellence, integrity and success in the lottery industry. John Pollard, along with five other recipients, will be honored in a virtual ceremony on October 14.
WarnerMedia is going to join the growing parade of media firms eager to court consumer interest in sports betting. During the coverage of NBA's Western Conference Finals, TNT will present an alternate live-streamed feed of the games that includes commentary on betting analysis and odds. The feed, known as "TNT Bets" and made available to cable and satellite subscribers via the Watch TNT app, will be hosted by Bleacher Report's Cabbie Richards, Kelly Stewart and Tim Doyle, and the leading gaming company FanDuel will provide real-time statistics and information.
Elaine Wynn, who has 8.84% stakes in Wynn Resorts Limited, the biggest among single shareholders, has reportedly dropped her quest to secure a position in the board of directors of the company. She made this announcement during a fitness hearing held by the Nevada Gaming Control Board. She reportedly revealed that she accepts her age of 75 years is a constraint for such positions.
Betfair has announced that it is withdrawing from the NJ betting market due to disappointing results and because the state is getting its first sports betting exchange. Betfair entered the NJ market back in 2015, but generated a sports betting handle of just $12.4 million in 2018. Now, Sporttrade, a sports betting startup, is to introduce a proprietor betting exchange for the state via an agreement with Twin River Worldwide Holdings.
New partnership
ESPN has entered into two separate multi-year agreements with Caesars Entertainment and DraftKings. The deals include co-exclusive link integrations across ESPN digital platforms connecting fans to sportsbooks from Caesars Entertainment's sports betting partner, William Hill, and DraftKings.
New Appointment
US gaming company DraftKings Inc. has appointed Erik Bradbury as its Chief Accounting Officer and principal accounting officer. His appointment came into force on September 10. Mr. Bradbury, who has about 16 years of experience in accounting, will report to Jason Park, the CFO of the company.
New Launching
Sports book operator William Hill has announced the launch of its mobile sports betting app in Illinois, in partnership with Caesars Entertainment's Grand Victoria Casino. The William Hill Mobile App is built on a proprietary platform, offering an easy and seamless betting experience. The app offers multiple deposit and withdrawal options. The app has enhanced technology features, such as a biometric login and a quick-bet option.
Compliance
Online gaming platform provider Dench Solutions has obtained a compliance certificate to act as a gaming test house of Gaming Laboratories International. The company was awarded the GLI-19 standard for its ability to meet strict security standard requirements when dealing with customer data.
The Virginia Lottery Board has approved the proposed sports betting regulations after the fifty-six day public consultation period ended on September 9. As part of the public consultation, it received 183 comments from various companies and sports leagues. The Lottery's deputy director Gina Smith said each comment was read and reviewed.