MyChance Renovates its Platform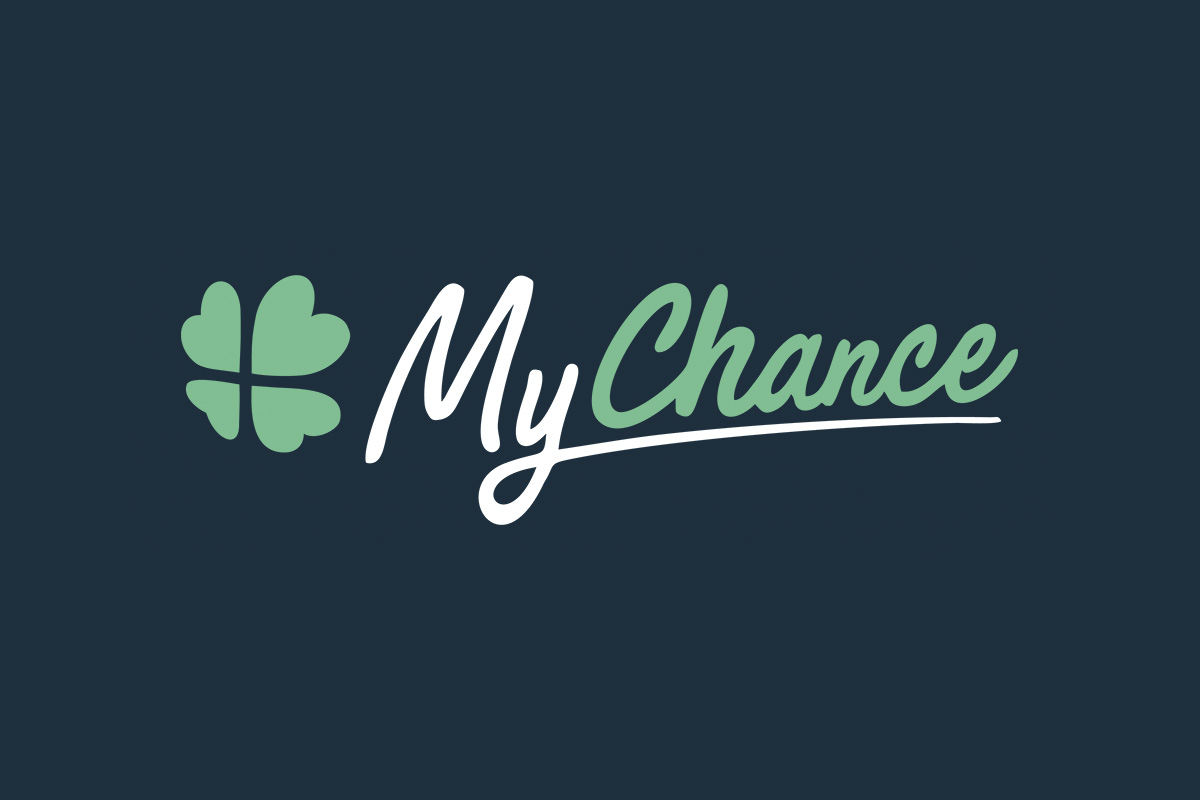 Reading Time:
< 1
minute
Online casino MyChance has undergone a major renovation in its platform, providing a new, elegant, look and feel. MyChance has also added a number of personalisation and gamification features through the redesign.
The added features include a search tool and the "favourite" and rating games options, as well as an updated player reward system which rewards points that can then be used to rank and unlock additional benefits and exclusive deals.
"Our mission from day one has been to give back to our players and to provide them with the best possible online casino experience in the market. Our new look and improved offering achieve this aim; from our generous loyalty scheme to our thrilling and exciting races that run round the clock, we know how to look after our customers. We look forward to hearing feedback from our existing players and also to welcome new customers through our doors and to provide them with an online casino experience like no other," Eric Holmberg, CEO of MyChance casino said.
Betting firms are turning to AI to help the gaming machine addicts "cool off"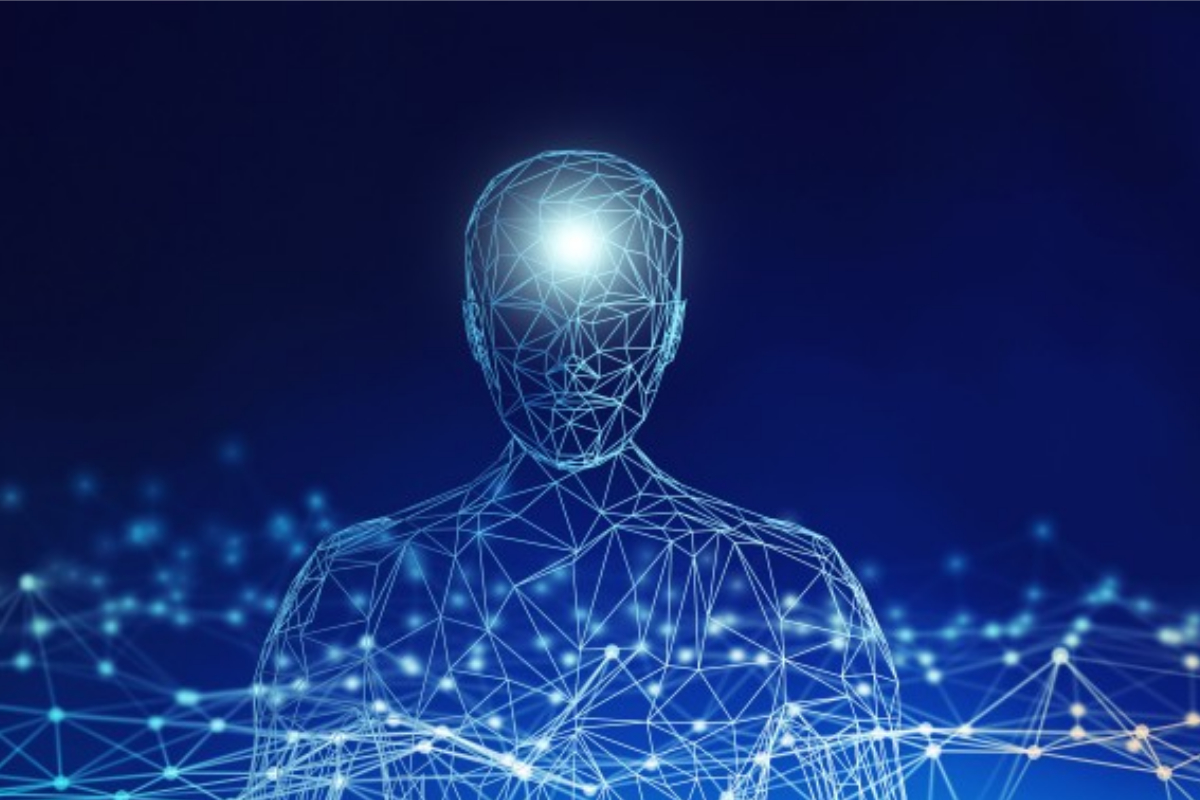 Reading Time:
3
minutes
UK has been one of the countries that has been trying to promote responsible gambling. Recently an inquiry conducted by a group of politicians from different parties was revealed to the public. The inquiry shed light on a lot of practices in the gambling industry that could use some improvements. They also proposed their own suggestions for promoting responsible gambling. Amidst the publication of this inquire the news about gaming machines that will use AI came out.
The purpose of installing AI in their machines is that it allows for the machines to spot addictive behavior using a number of metrics. If the machine identifies the player's behavior as addictive the machine will not let the player continue to give them some time to cool off before they continue to work. This new initiative will not depend on AI only, although it is a starting point.
Attention towards the gaming industry is also caused by online casino slots and different gaming venues gaining popularity at a fast rate, bringing about the need to think outside the box when it comes to regulations.
The Anonymous Player Awareness System (APAS) will track the players during the whole game, looking for evidence of them chasing loses or displaying some other qualities of addictive gambling like speeding up or spending too long on the machine. If such behavior is detected the managers of the casino will get notified about such behavior so they can be extra attentive to that person.
The new technology was created by the Betting and Gaming Council (BGC) to try and combat the rising levels of problem gamblers that can be found basically at any age group but are prominent in the younger generations. This is also in the spirit of the recent inquiry and the call for tougher legislation around real-life and online casinos.
Wes Himes, BCG Interim chief executive said that he sees this as an opportunity to champion the highest standards and share best practices on safe betting and gaming, with the hopes that these measures will be seen as a sign of intent. With this initiative, BGC hopes to restore public trust, at least partially and the group is looking forward to further betting and gaming initiatives across the industry.
AI works based on the algorithm. If the algorithm determines some addictive behavior it will automatically lock you out of for "cooling off period" of at least 30 seconds. This is when the managers come into play to make sure the cool off period goes by as smoothly as possible. According to the initiative when the person is being locked out of the same safer gambling warning will be immediately displayed on the machine's screen.
This new addition will firstly be introduced only in Britain, specifically in 8500 betting shops that include William Hill, Ladbrokes and Paddy Power. But it's obvious that this new initiative has great potential and if it manages to bring positive results it won't be too long before all the gaming machines across Britain and the world will be applying this technology to their gaming machines.
The 30 second cooling period will be specifically for addictive behavior but the firms are also looking to improve the experience of those who may not be addicted but are starting to enter a more risky zone. 20 second cooling-off periods will be introduced for those who have been playing at the same machine for more than 20 minutes. This separate mandatory automatic alert will also alert the staff. Even though the responsibility is not just on the AI and the staff will have its own part to play, even if this initiative was based solely on the technology, the founders believe that it would still have an impact and it would also help the staff who actually work at these venues, who are often over-stretched and poorly paid. Also worth mentioning is just how much violence these people have to deal with on an everyday basis. The cooling-off period may even help with the overall amount of violent outbursts in casinos and make the lives of everyone involved a lot easier. The algorithm will detect those who are at risk of harm, by using multiple factors like erratic play, chasing losses, speed of play and the time spent on the machine, therefore the alert and "cooling off" period will be triggered at almost any time during play. It will be specific to the individual playing the machine.
Raketech: Interim report Q3 2019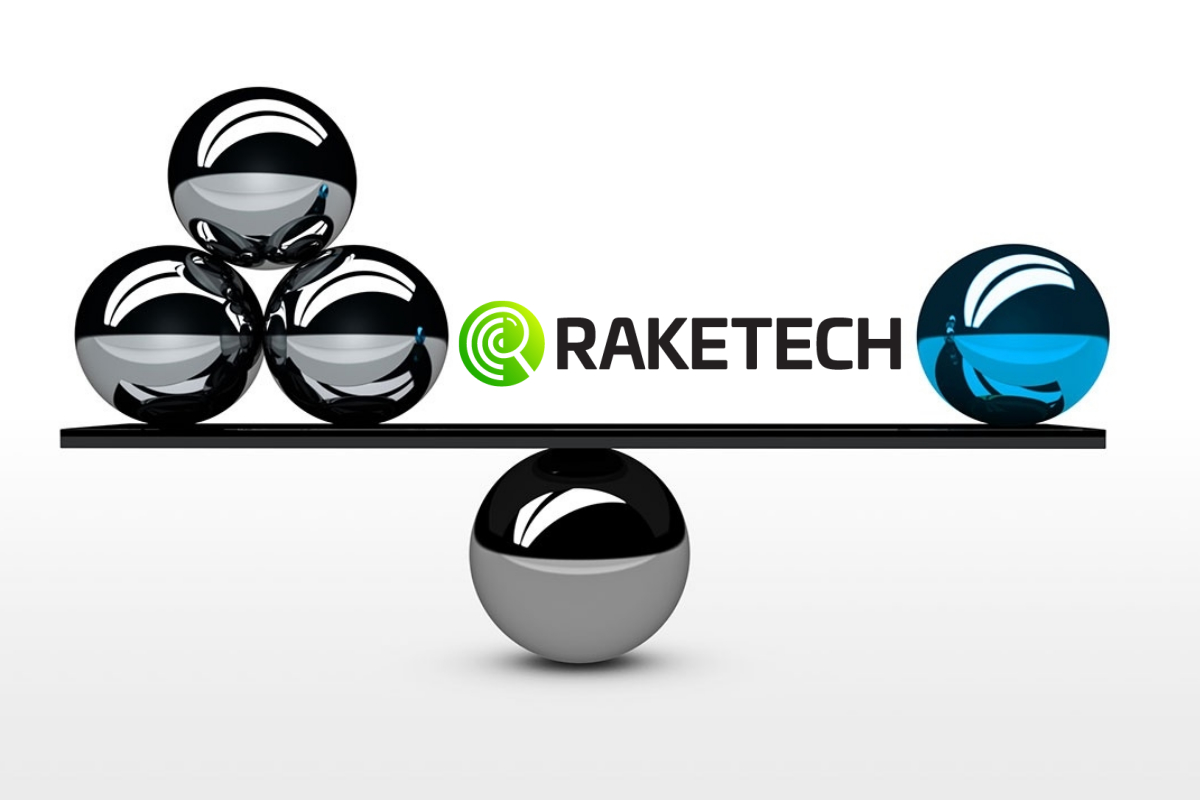 Reading Time:
3
minutes
THIRD QUARTER 2019
Total revenues amounted to EUR 6.0 million (EUR 7.0 million) representing a decrease of 15.1%.
Organic growth amounted to -17.9% (28.6%).
Adjusted EBITDA decreased by 34.2% to EUR 2.7 million (EUR 4.1 million), corresponding to a margin of 45.5% (58.7%).
Adjusted operating profit amounted to EUR 1.5 million (EUR 3.7 million), corresponding to a margin of 25.1% (52.4%).
Profit for the period decreased by EUR 0.5 million from EUR 1.7 million to EUR 1.2 million.
Earnings per share before dilution amounted to EUR 0.03 (EUR 0.05) representing a decrease of 38.5%.
NDCs (New Depositing Customers) decreased by 0.2% to 26,782 (26,837).
FIRST NINE MONTHS OF 2019
Revenues increased by 0.7% to EUR 18.1 million (EUR 17.9 million).
Organic growth amounted to -3.7% (22.6 %).
Adjusted EBITDA decreased by 8.6% to EUR 9.0 million (EUR 9.9 million), corresponding to a margin of 50.0% (55.1%).
Adjusted operating profit amounted to EUR 6.2 million (EUR 8.9 million), corresponding to a margin of 34.4% (49.7%).
Profit for the period amounted to EUR 7.5 million (EUR 2.8 million) representing an increase by 165.9%.
Earnings per share before dilution amounted to EUR 0.20 (EUR 0.10) representing an increase of 100.6%.
NDCs (New Depositing Customers) increased by 26.4% to 80,364 (63,599).
EVENTS DURING THIRD QUARTER 2019
Casumba Media Ltd., a Maltese registered media company, was acquired during the quarter for the agreed purchase price of EUR 2.0 million with the possibility of additional earnouts based on certain performance measures. Casumba offers an extensive amount of affiliate websites in the Japanese market and through the acquisition Raketech gets an immediate footprint in Japan as an emerging market in iGaming.
During the quarter Raketech has repurchased in total 108,000 own shares. The share repurchases have been carried out within the buy-back programme authorised at the annual general meeting held on 8 May 2019.
SUBSEQUENT EVENTS AFTER THE END OF THE THIRD QUARTER
On 1 October it was announced that the current Chief Financial Officer, Andreas Kovacs, has been appointed as Director of Business Development, a new role, and Måns Svalborn will join as CFO. Måns will officially take over as CFO on 1st December 2019.
CEO MICHAEL HOLMBERG COMMENTS ON THE QUARTER
"In the third quarter, both revenues and the number of NDCs increased compared to the previous quarter, despite a continued challenge in the Swedish gaming market. We have a positive underlying revenue development with an increased revenue share, which drives recurring revenues – however, this will come into full effect during the upcoming years. During the quarter, we continued to focus on global expansion, with concrete progress in both Japan and Germany. All in all, this gives us confidence for the future, even though the result for the third quarter is unsatisfactory.
Our products continue to generate high traffic levels for our partners. The underlying NDC development is on par with the previous year, despite changing conditions in the Swedish market. The NDC growth of 7 percent compared to the second quarter shows strength in customer acquisition and traffic. I am glad that we can show a strong operating cash flow for the quarter of EUR 3.2 million, which is 41 percent higher than the corresponding period last year.
For the first time ever, Raketech's operations outside of the Nordic region accounted for 10 percent of the revenue mix, with contributions from Germany, Canada, New Zealand and Japan amongst others. This is thanks to the ongoing efforts to expand geographically.
In brief, the expansion strategy means that we will operate in at least three continents, and each continent will represent at least 10% of the company's revenues over time. This is a clear strategy that we are executing. I am certain that we will be successful in building a global company, with products in sports and gaming that serves operators, media companies and other businesses with a focus on responsible and user-focused services."
PRESENTATION FOR INVESTORS, ANALYSTS AND THE MEDIA
CEO Michael Holmberg and CFO Andreas Kovacs will present the report and answer questions in an audiocast at 9.00 a.m. CET on 21 November. The presentation will be held in English and can be followed online via https://tv.streamfabriken.com/raketech-q3-2019. To participate by phone, please dial +46 8 5664 2703 (SE), +44 3333 009 263 (UK)
REPORT LINK
The report is attached to this press release and also available at https://raketech.com/investor/
About Raketech Group
Raketech is a leading online affiliate and content marketing company, specialised in comparison services for sports and gaming, online guides, communities and social media products in primarily the Nordic region and the UK. Through some 20 flagship brands, Raketech guides sports and gaming enthusiasts to the best possible services, while also delivering high-quality traffic and leads to its partners. Raketech grows both organically and via acquisitions and operates its business in accordance with a clear framework for responsible affiliate marketing services. The company's shares are listed in Nasdaq First North Premier Growth Market with ticker RAKE. Erik Penser Bank AB is the company's Certified Adviser ([email protected] / +46 8 463 83 00).  For more information, visit www.raketech.com.
Highlight Games Announces Extension Of Italian "Serie A" Rights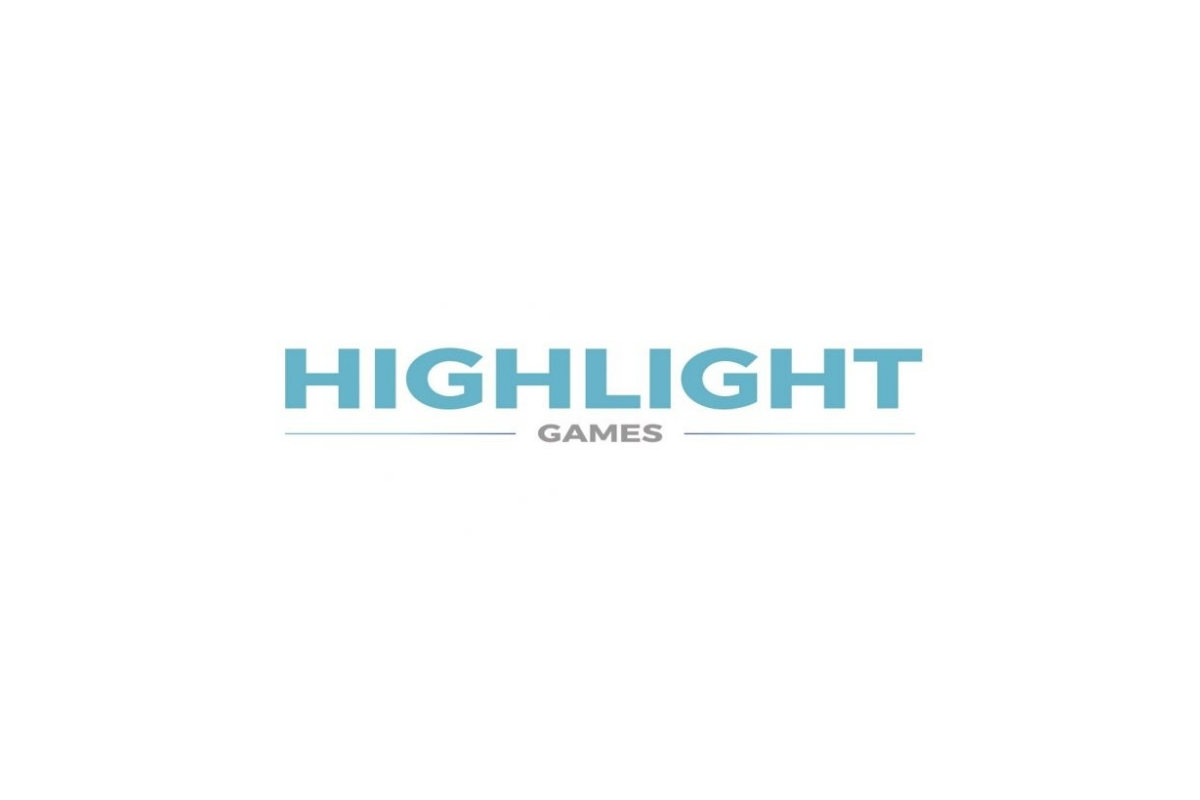 Reading Time:
< 1
minute
London-based video virtual sports specialist Highlight Games Limited today announces that it has extended its rights agreement to use archive footage from the biggest clubs in Italian Serie A in its betting products globally.
Highlight Games' premium SOCCERBET single match and league products are exclusively licensed and ADM approved.  Following the extension of rights, SOCCERBET will be available to customers in additional territories both for retail and online implementations.
SOCCERBET is currently available in Italy and live with leading operators including Eurobet, Sisal and Lottomatica, where it is the #1 performing virtual sports product across all channels by both turnover and GGR.  The game will also be live with Snaitech, Goldbet and SKS365 in Italy before the end of 2019.
Highlight Games' Italian Serie A SOCCERBET games can be viewed here
Stewart Whittle, Founder, Highlight Games, said, "The Serie A version of SOCCERBET has already proven to be hugely popular with players in Italy, and Highlight Games is delighted to be further extending its availability globally for betting and lottery operators.  In offering players the unique opportunity to bet on genuine archive footage with real commentary Highlight Games has developed a product which is changing the way in which customers engage with and bet on virtual sports."