DAW Sets Out Wish List for Re-regulation of German Gambling Market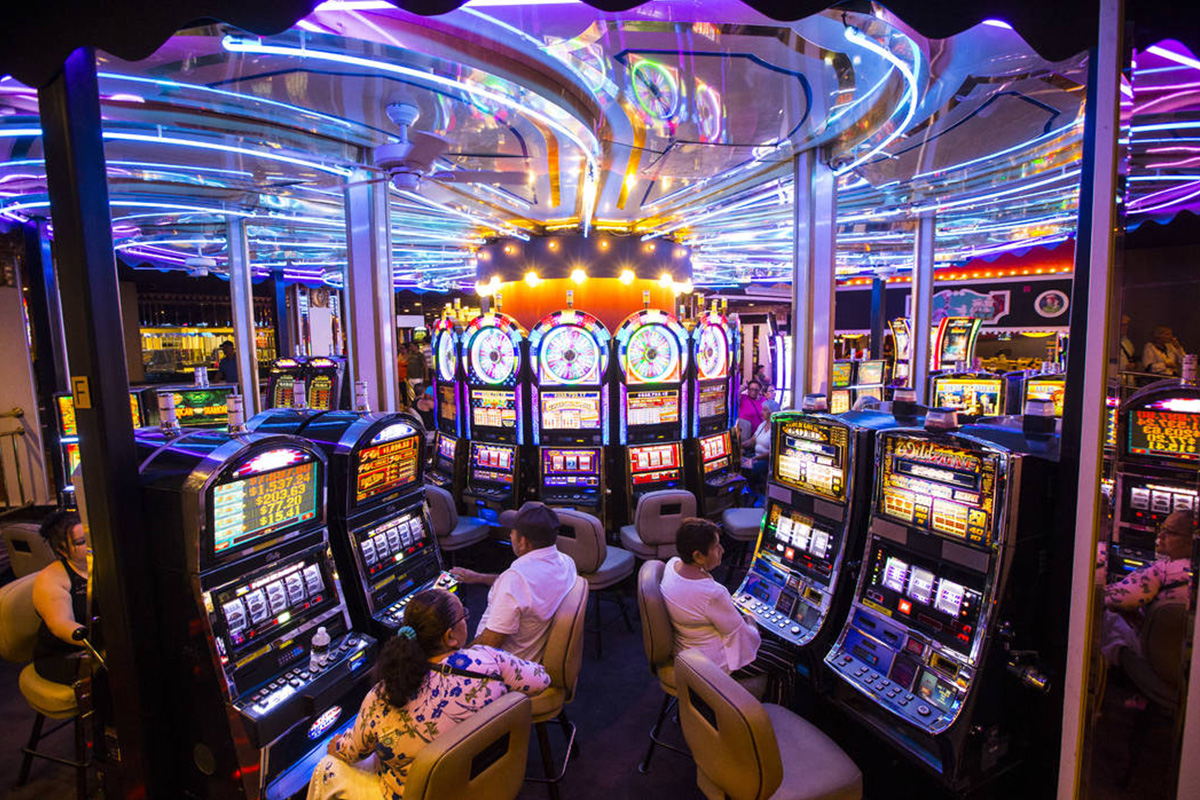 Reading Time:
2
minutes
The Deutsche Automatenwirtschaft (DAW), the umbrella organisation for Germany's gaming machine associations, has created a wish list for the re-regulation of the country's gambling market.
DAW explained that the current regulations for commercial gambling undermine the objectives of the State Treaty on Gambling, in particular when it comes to channeling players towards the legal market.
It said establishments should be permitted to offer multiple game verticals, and that updated regulations should maintain the state lottery monopoly on draw-based games.
New regulations must ensure that legal providers can offer a competitive and economically viable alternative to unlicensed operators, the DAW said.
"The amendment of the State Treaty on Gambling is a great opportunity to counteract the undesirable developments – above all the rapid growth of the black market – with a holistic approach. Only a coherent regulation of all forms of gaming, including the use of commercial slot machines based solely on quality standards, and a strengthening of legal providers can curb the black market and effectively protect consumers," Georg Stecker, chief executive of DAW said.
DAW calls on state lawmakers to introduce uniform standards for responsible gaming training and player protection measures across all sectors. These controls, it says, must be constantly developed and regularly evaluated by professionals to ensure they are fit for purpose.
A nationwide biometric system that would ensure voluntary restrictions on players' gambling should also be rolled out. It also believes a certification system for all gaming halls and outlets offering slot machines should be implemented, to help consumers distinguish legal from illegal offerings. In addition, the association argues in favour of a qualification system for gaming machine professionals.
Finally, the DAW argues in favour of regulations governing the exterior design of gaming establishments. It says these should ensure there are no inducements to gamble for minors and vulnerable people, while allowing the operator to inform and educate players about the range of games on offer.
Greentube promotes Markus Antl to Head of Sales and Key Account Management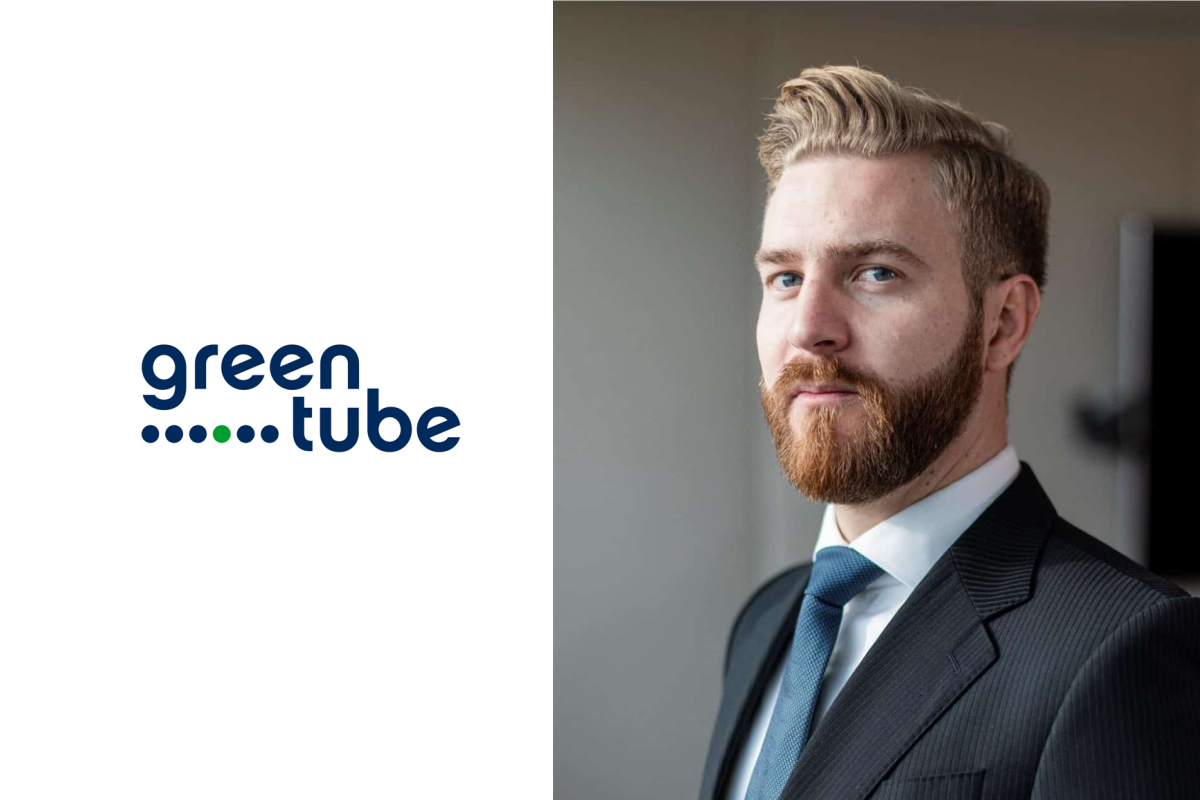 Reading Time:
2
minutes
Greentube, the NOVOMATIC Interactive division, has appointed Markus Antl as new Head of Sales and Key Account Management to further the supplier's international expansion.
Since joining the company in 2011, Antl has been instrumental in developing Greentube's market leading server-based gaming system Plurius™ as Head of Server Based Operations and Business Development and brings a wealth of industry experience to the new position. Reporting to CGO Michael Bauer, he will now lead on streamlining commercial processes as well as expanding Greentube's product offering and global reach, as well as enhancing the overall quality of its portfolio and gaming technology solutions.
During his eight-year tenure at Greentube, Antl has demonstrated a broad range of strategy and leadership skills which will enable the company to expand into markets as it continues to grow its international client base.
He said: "I am incredibly excited to start in my new role at Greentube and implement a series of innovative processes that will further accelerate the company's already rapid growth rate. In the last year, we have become one of the most geographically expansive suppliers in the market, and I look forward to working alongside my talented colleagues to lead the B2B business into an even brighter future."
Commenting on Antl's appointment, Michael Bauer, CFO/CGO, said: "Markus is a very talented salesman and has proven to be a major asset for Greentube in the last eight years. He perfectly understands the gaming industry and has profound product knowledge in various areas of the business. As we are currently investing into the next generation of our technology stack, including major product upgrades, he is the ideal candidate for the job as he combines product know-how with commercial skills. We have every confidence that he will take our international expansion to the next level, bringing fresh ideas, enthusiasm and excellent team-leading abilities to build on existing partnerships and reach new clients."
Betting firms are turning to AI to help the gaming machine addicts "cool off"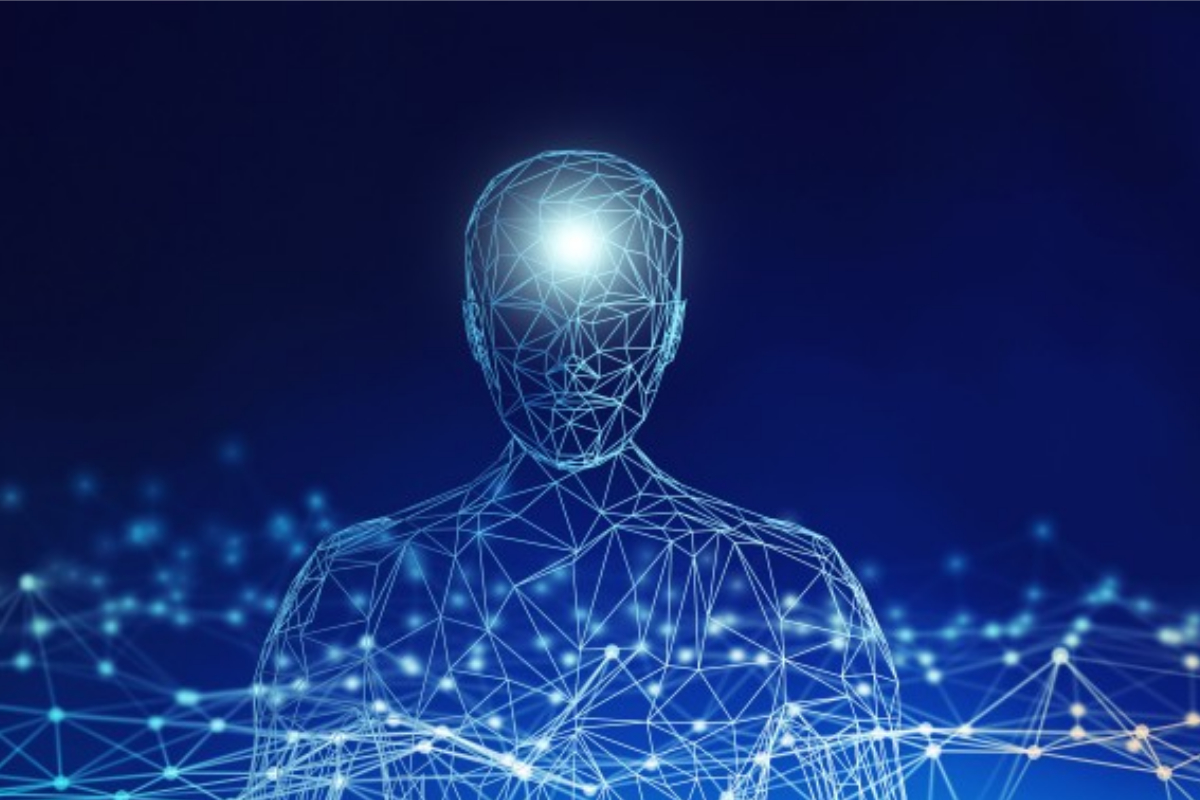 Reading Time:
3
minutes
UK has been one of the countries that has been trying to promote responsible gambling. Recently an inquiry conducted by a group of politicians from different parties was revealed to the public. The inquiry shed light on a lot of practices in the gambling industry that could use some improvements. They also proposed their own suggestions for promoting responsible gambling. Amidst the publication of this inquire the news about gaming machines that will use AI came out.
The purpose of installing AI in their machines is that it allows for the machines to spot addictive behavior using a number of metrics. If the machine identifies the player's behavior as addictive the machine will not let the player continue to give them some time to cool off before they continue to work. This new initiative will not depend on AI only, although it is a starting point.
Attention towards the gaming industry is also caused by online casino slots and different gaming venues gaining popularity at a fast rate, bringing about the need to think outside the box when it comes to regulations.
The Anonymous Player Awareness System (APAS) will track the players during the whole game, looking for evidence of them chasing loses or displaying some other qualities of addictive gambling like speeding up or spending too long on the machine. If such behavior is detected the managers of the casino will get notified about such behavior so they can be extra attentive to that person.
The new technology was created by the Betting and Gaming Council (BGC) to try and combat the rising levels of problem gamblers that can be found basically at any age group but are prominent in the younger generations. This is also in the spirit of the recent inquiry and the call for tougher legislation around real-life and online casinos.
Wes Himes, BCG Interim chief executive said that he sees this as an opportunity to champion the highest standards and share best practices on safe betting and gaming, with the hopes that these measures will be seen as a sign of intent. With this initiative, BGC hopes to restore public trust, at least partially and the group is looking forward to further betting and gaming initiatives across the industry.
AI works based on the algorithm. If the algorithm determines some addictive behavior it will automatically lock you out of for "cooling off period" of at least 30 seconds. This is when the managers come into play to make sure the cool off period goes by as smoothly as possible. According to the initiative when the person is being locked out of the same safer gambling warning will be immediately displayed on the machine's screen.
This new addition will firstly be introduced only in Britain, specifically in 8500 betting shops that include William Hill, Ladbrokes and Paddy Power. But it's obvious that this new initiative has great potential and if it manages to bring positive results it won't be too long before all the gaming machines across Britain and the world will be applying this technology to their gaming machines.
The 30 second cooling period will be specifically for addictive behavior but the firms are also looking to improve the experience of those who may not be addicted but are starting to enter a more risky zone. 20 second cooling-off periods will be introduced for those who have been playing at the same machine for more than 20 minutes. This separate mandatory automatic alert will also alert the staff. Even though the responsibility is not just on the AI and the staff will have its own part to play, even if this initiative was based solely on the technology, the founders believe that it would still have an impact and it would also help the staff who actually work at these venues, who are often over-stretched and poorly paid. Also worth mentioning is just how much violence these people have to deal with on an everyday basis. The cooling-off period may even help with the overall amount of violent outbursts in casinos and make the lives of everyone involved a lot easier. The algorithm will detect those who are at risk of harm, by using multiple factors like erratic play, chasing losses, speed of play and the time spent on the machine, therefore the alert and "cooling off" period will be triggered at almost any time during play. It will be specific to the individual playing the machine.
Raketech: Interim report Q3 2019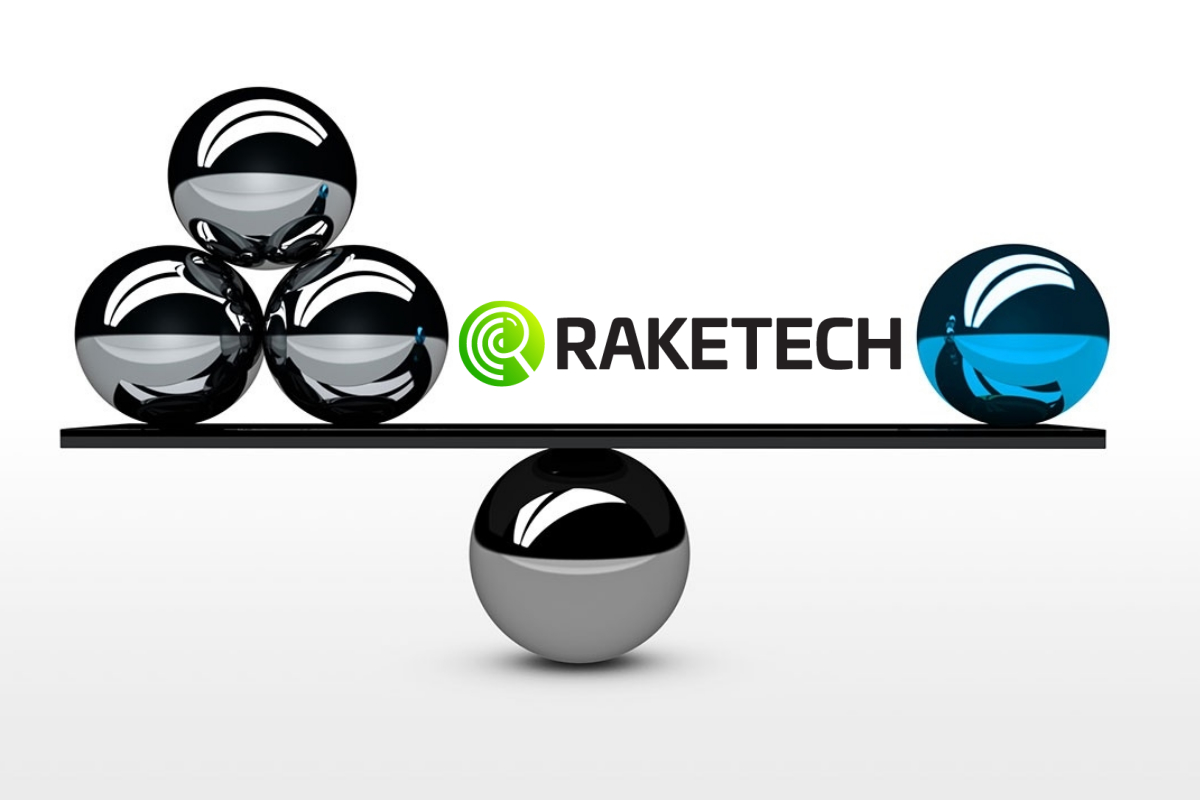 Reading Time:
3
minutes
THIRD QUARTER 2019
Total revenues amounted to EUR 6.0 million (EUR 7.0 million) representing a decrease of 15.1%.
Organic growth amounted to -17.9% (28.6%).
Adjusted EBITDA decreased by 34.2% to EUR 2.7 million (EUR 4.1 million), corresponding to a margin of 45.5% (58.7%).
Adjusted operating profit amounted to EUR 1.5 million (EUR 3.7 million), corresponding to a margin of 25.1% (52.4%).
Profit for the period decreased by EUR 0.5 million from EUR 1.7 million to EUR 1.2 million.
Earnings per share before dilution amounted to EUR 0.03 (EUR 0.05) representing a decrease of 38.5%.
NDCs (New Depositing Customers) decreased by 0.2% to 26,782 (26,837).
FIRST NINE MONTHS OF 2019
Revenues increased by 0.7% to EUR 18.1 million (EUR 17.9 million).
Organic growth amounted to -3.7% (22.6 %).
Adjusted EBITDA decreased by 8.6% to EUR 9.0 million (EUR 9.9 million), corresponding to a margin of 50.0% (55.1%).
Adjusted operating profit amounted to EUR 6.2 million (EUR 8.9 million), corresponding to a margin of 34.4% (49.7%).
Profit for the period amounted to EUR 7.5 million (EUR 2.8 million) representing an increase by 165.9%.
Earnings per share before dilution amounted to EUR 0.20 (EUR 0.10) representing an increase of 100.6%.
NDCs (New Depositing Customers) increased by 26.4% to 80,364 (63,599).
EVENTS DURING THIRD QUARTER 2019
Casumba Media Ltd., a Maltese registered media company, was acquired during the quarter for the agreed purchase price of EUR 2.0 million with the possibility of additional earnouts based on certain performance measures. Casumba offers an extensive amount of affiliate websites in the Japanese market and through the acquisition Raketech gets an immediate footprint in Japan as an emerging market in iGaming.
During the quarter Raketech has repurchased in total 108,000 own shares. The share repurchases have been carried out within the buy-back programme authorised at the annual general meeting held on 8 May 2019.
SUBSEQUENT EVENTS AFTER THE END OF THE THIRD QUARTER
On 1 October it was announced that the current Chief Financial Officer, Andreas Kovacs, has been appointed as Director of Business Development, a new role, and Måns Svalborn will join as CFO. Måns will officially take over as CFO on 1st December 2019.
CEO MICHAEL HOLMBERG COMMENTS ON THE QUARTER
"In the third quarter, both revenues and the number of NDCs increased compared to the previous quarter, despite a continued challenge in the Swedish gaming market. We have a positive underlying revenue development with an increased revenue share, which drives recurring revenues – however, this will come into full effect during the upcoming years. During the quarter, we continued to focus on global expansion, with concrete progress in both Japan and Germany. All in all, this gives us confidence for the future, even though the result for the third quarter is unsatisfactory.
Our products continue to generate high traffic levels for our partners. The underlying NDC development is on par with the previous year, despite changing conditions in the Swedish market. The NDC growth of 7 percent compared to the second quarter shows strength in customer acquisition and traffic. I am glad that we can show a strong operating cash flow for the quarter of EUR 3.2 million, which is 41 percent higher than the corresponding period last year.
For the first time ever, Raketech's operations outside of the Nordic region accounted for 10 percent of the revenue mix, with contributions from Germany, Canada, New Zealand and Japan amongst others. This is thanks to the ongoing efforts to expand geographically.
In brief, the expansion strategy means that we will operate in at least three continents, and each continent will represent at least 10% of the company's revenues over time. This is a clear strategy that we are executing. I am certain that we will be successful in building a global company, with products in sports and gaming that serves operators, media companies and other businesses with a focus on responsible and user-focused services."
PRESENTATION FOR INVESTORS, ANALYSTS AND THE MEDIA
CEO Michael Holmberg and CFO Andreas Kovacs will present the report and answer questions in an audiocast at 9.00 a.m. CET on 21 November. The presentation will be held in English and can be followed online via https://tv.streamfabriken.com/raketech-q3-2019. To participate by phone, please dial +46 8 5664 2703 (SE), +44 3333 009 263 (UK)
REPORT LINK
The report is attached to this press release and also available at https://raketech.com/investor/
About Raketech Group
Raketech is a leading online affiliate and content marketing company, specialised in comparison services for sports and gaming, online guides, communities and social media products in primarily the Nordic region and the UK. Through some 20 flagship brands, Raketech guides sports and gaming enthusiasts to the best possible services, while also delivering high-quality traffic and leads to its partners. Raketech grows both organically and via acquisitions and operates its business in accordance with a clear framework for responsible affiliate marketing services. The company's shares are listed in Nasdaq First North Premier Growth Market with ticker RAKE. Erik Penser Bank AB is the company's Certified Adviser ([email protected] / +46 8 463 83 00).  For more information, visit www.raketech.com.