Week 43 slot games releases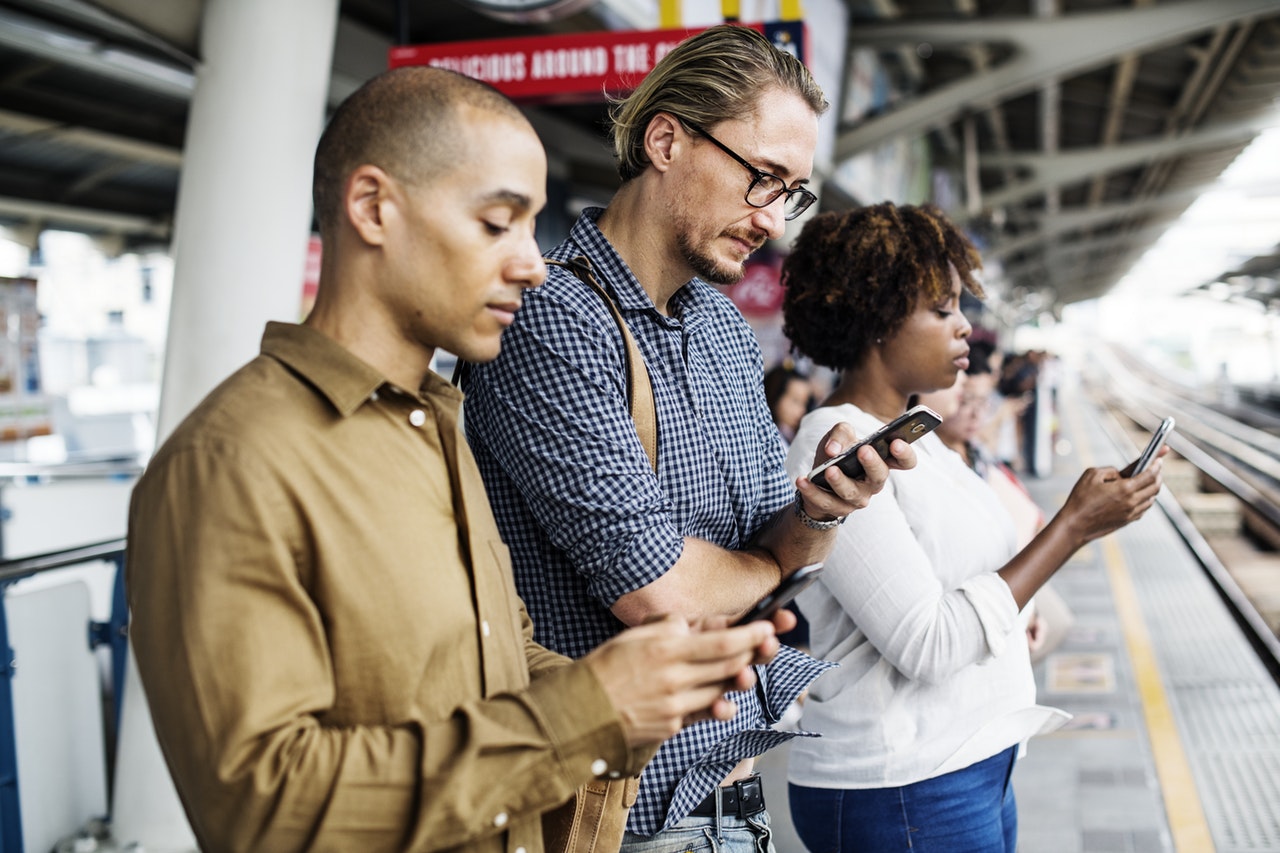 Reading Time:
5
minutes
Let's have a look at this week's latest slot game releases!
Evoplay Entertainment, the innovative gaming development studio, has announced the launch of its latest slot, Nuke World. A post-apocalyptic tale that is sure to get the pulses racing, Evoplay Entertainment's latest story is set to play host to a range of exciting characters – each with their own radiation fuelled superpowers – who do battle in an alternative future. A match-3, 7-reel slot with wilds, random events and bonus features galore, Nuke World is meticulously designed, fully-HD ready and developed with mobile gaming in mind.
OneTouch has stepped back into the past to deliver a future classic with the release of its latest slot Steam Vault. Designed for fans of Steampunk, a style that combines historical elements with bygone technological features inspired by science fiction, this easy to play 3×3 slot game incorporates stunning graphics with classic stepper reels and highly engaging features and bonus rounds. Players who enjoy classic slot game mechanics, but with a modern twist and unique theme, will love Steam Vault's Wheel of Fortune-style bonus round. The bigger players aim, the bigger the potential prizes.
Booming Games has gone spooky with their latest game 'Witches Wild Brew'. But all may not be as it seems… A smoking cauldron, far from bringing dread, brings reward, as it unleashes wilds across the reels. Sinister ravens bring choices to the player, empowering them with coin, while Bursting Wild Multipliers add to the rewards. This 5×4, medium high volatility slot, has a whopping 40 paylines. Coupled with a random pick & click feature where you can win an immediate 30 times your bet; the game is full of differing wilds to match the spirit of our 3 witches. Just be careful not to become bewitched.
Microgaming ventures on a mysterious quest in A Dark Matter, developed exclusively by Slingshot Studios. A growing sense of dread has fallen over the quaint English town of Stonehurst after a series of unexplained disappearances plague the once sleepy village. Might these events have something to do with the eerie Wraith Manor? Uncover the mysteries of A Dark Matter in this five-reel, high-volatility slot featuring Invading Wilds™, bidirectional paylines and an enigmatic cast of characters.
Kalamba Games, the innovative slots and casino content supplier, is sending secret agents in pursuit of diamonds in its latest release Operation: Diamond Hunt. The high volatility, 6-reel video slot offers 3,600 payways as well as Kalamba Games' classic engagement boosting features, HyperBet, HyperBonus and Bonus Jackpot. The espionage-themed gameplay is packed full of undercover excitement as players search for diamonds, sports cars, watches and other secret agents in their mission for huge prizes.
NetEnt has launched a spooky new slot, The Wolf's Bane, where players take on the perspective of a fanged, clawed menace. Released in time for Halloween, The Wolf's Bane is set in a ravaged 18th century village. The 5-reel, 3-row, 10-payline video slot contains wild substitutions, free spins and a bonus pick-and-click feature. The eerie atmosphere is increased by the blood red full moon illuminating the reels, which are haunted by nightmarish nurses, creepy clairvoyants, ghastly gravediggers and scary soldiers.
Realistic Games is taking players deep into the Wild West in its latest slot release Re-Trigger Happy. The 5-reel, 10 win line slot is the next Realistic title to go live exclusively on the Quickfire platform. The game is set in a dusty old Western town and offers highly volatile and lucrative gameplay, with a maximum pay-out of 5000x the player's starting stake. Built in HTML5 technology, Re-Trigger Happy offers a smooth and exciting gaming experience across all devices.
Yggdrasil, the innovative online gaming solutions provider, takes players to the battle plains of the Norse Gods in its latest hit, Age of Asgard. The slot features an innovative double grid mechanism, which acts as the battlefield in an epic feud between good and evil. With a dynamic background feel, snow falls and fires flank the reels, which are filled with shield-bound symbols, terrifying enemies, and heroic goddesses. Stacked high symbols work together with stacked Wilds, which can nudge to occupy a full reel in battle; triggering a Respin and remaining sticky for all future Respins. When bitter enemies meet on opposing sides of the same reel, they clash and spawns 2 to 4 smaller Wilds.
Playson has added to its expanding portfolio of titles with its new release, Book of Gold: Symbol Choice. The action-packed slot has 3×5 grid with 10 pay lines and a golden sacred book, which acts as a Scattered-Wild symbol. The game also features Free Spins mode which is triggered by 3 or more iconic book symbols. The game also has an innovative new feature whereby prior to Free Spins, the player gets to choose the Special Expanding symbol they prefer most, which then covers up the whole reel, changing the game volatility, and bringing big wins.
Play'n GO announced the release of their new slot Big Win 777, which includes an exciting chance wheel feature. The game is a classically designed 5-reel grid slot, which takes its theme from the classic Vegas slots, easily recognisable around the world, It includes all of the timeless elements of Vegas, the design is very glitzy and glamorous, and all the infamous slot symbols are there; bar symbols lucky 7s and diamonds. The game gets its name from the fact that players have the chance to win 777x their bet on the chance wheel that makes up part of the game's bonus features. The chance wheel feature is a great feature to add to slot gaming, and many have been waiting for Play'n GO to once again bring their own unique brand of creativity to this particular element gaming.
Kalamba Games, the innovative slots and casino content supplier, is inviting players on a spooky journey in search for monster wins on the Blood Moon Express. Werewolves, scarecrows, mummies and vampires star in this Halloween-themed title packed with Kalamba's engaging features and world-class promotional mechanics. Random Multiplier Wilds in the shape of scary monsters offer the chance to win big, and players can choose their own difficulty level as they hunt for vampires in the Persistent Missions mode. Unlimited Extra Spins can be won in the bonus rounds of this 6-reel titles to build engagement and win anticipation.
Exclusive Q&A with Andrei Vajdyuk, the head of business of NetGame Entertainment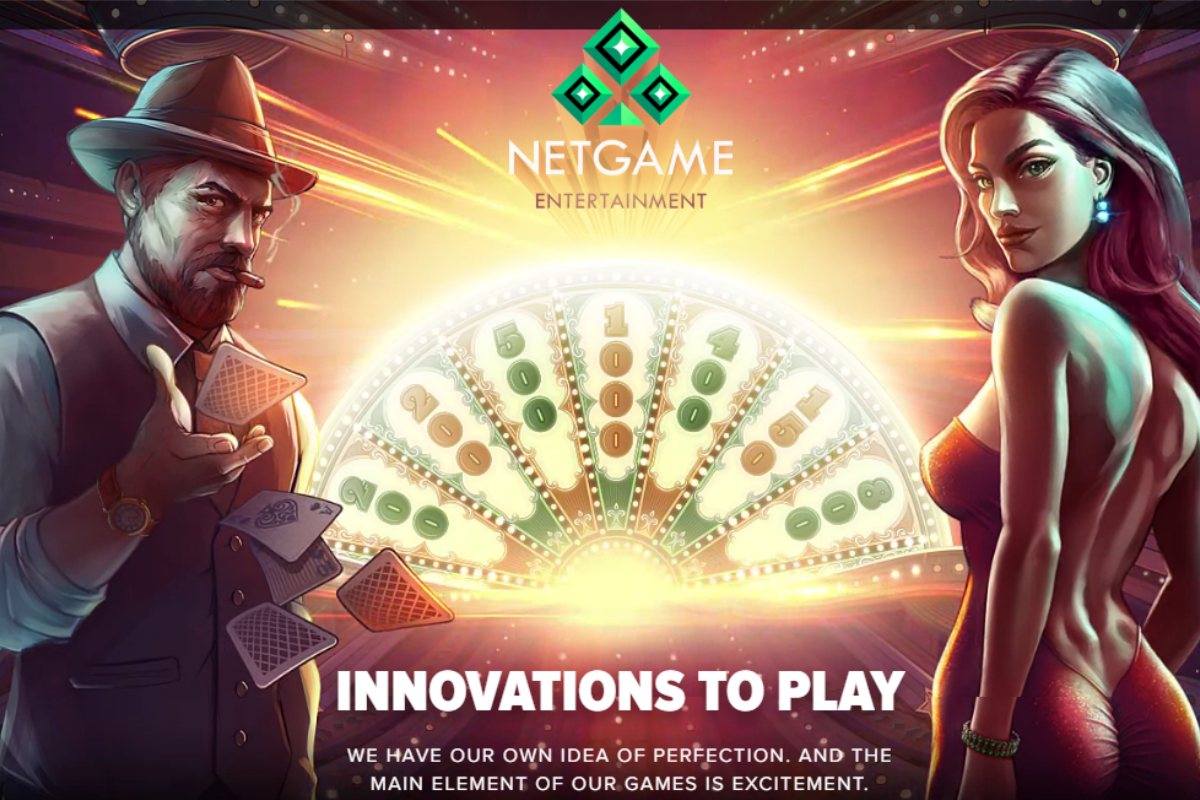 Reading Time:
5
minutes
European Gaming Media is conducting an interview with Andrei Vajdyuk, the head of business of NetGame Entertainment, about a new online casino provider, which is growing in the iGaming market through the first steps of business development.
Can you please tell us a bit about the company, when it was founded and what was the vision at the start?
Having started in 2012 with a group of three enthusiasts from landbased gaming, during the past 7 years we have accumulated the experience and built up a team to make a consecutive transition to online, establishing a new brand of online casino software – NetGame Entertainment.
During the last 2 years, our team has been working on the HTML5 platform, which went live in June 2019 with 30 games in the portfolio for 2019 year. We've experienced rises and falls with management processes during that period, which has finally allowed us to be capable of releasing one new game per month.
Today, we are a young game provider on the market, producing an innovative, excellent quality slots that are really impressive for both – our partners and players, that makes us a quickly growing game developer. By the way, everyone is eligible to try a demo version on the netgamenv.com website to be convinced the truth I said.
NetGame Entertainment aimed to become a well-known on the market and loved by players brand.
As a gaming company in this highly competitive market, it isn't always easy to keep up with the trends. What is it that NetGame Entertainment focuses on the most and what is it that makes your products stand out from the rest?
To be competitive, NetGame Entertainment follows the evolving igaming market trends, adopting them into our slots. But I would like to highlight that NetGame slots are created using the original mathematical models and unique bonus mechanics, exciting art and brick and mortar casino themes that immerse players into the real casino atmosphere.
Another of NetGame`s standout feature is a Mystery Progressive Jackpot tool. All slots are linked to single or multiple operator websites and participation is built on players' contributions. The Jackpot offers four different progressive levels – Red, Silver, Gold, and Diamond, where the Red reward is the least and Diamond is the highest.
There are only a couple of examples. But to be competitive, we pursue the tactic of creating outstanding products, investing in player's love, not just simple promotions.
Is there a particular slot that you, as well as a team, are especially proud of? What games would you say really hit it off with the players and the operators?
Of course, our team is in the process of building a diversified gaming portfolio. At this moment, we have 24 games live and 30 games are expected to be released till the end of 2019.
Our first game was released on June 2019 – the Golden Skulls slot.
And before the game discovered the world we have come a long way.
Our development process was started from scratch and it required more than one year for the team building, effective management and workflow set up. All in all, after fixing all the bugs, the first game was released. Today we are proud of that period because we have built up the expertise in falls and rises and reached the speed for a new game release to one month.
Among our next the most popular game titles are Vegas Skills, Jungle 2, Diamond Shot, Magic Tree, African King, Magic Dragons and others.
There are also some new slots, expected to be released until December 2019 – Luxor Relics, Dancing Lanterns, Zen Zen Cash, MMA Legends, Fruit Cash Hold n' Link and others. We will show our new as well as the popular slots at the SIGMA, SAGSE and G2E exhibitions in November-December 2019.
How big of a role do player feedback and suggestions play in the process of development of new games? Do you keep tabs on the market and try to develop games in accordance with what seems to be the most popular at the time or do you try to follow your own vision and create content that you believe players will like regardless of what seems to be popular at the moment?
Of course, our team pursues the latest trends that appear in the igaming market. We use it for creating and actualizing ideas of how to bet on competition among game development companies and propose better quality graphics or more engaging game mechanics, for example.
With NetGame's growing market awareness and the number of casino operators and players, our strategy is going to have changes – we will shift our focus to the players' feedback and suggestions.
Is there a particular market that you're focused on in geographical terms or are you trying to be more of an all-around developer that caters to players from all over the globe?
We are focused on building a diversified gaming portfolio for .com – markets: Asia, Latam, CIS, and Arab/Turkey markets. We use popular Asian themes, Vegas style graphics (Vegas Hit, Diamond Shot) for LATAM and Africa, and already released 5 Fruit games + 8 more(Fruit) coming for CIS and Turkey.
Every company seems to have its own idea about what makes the perfect slots. What would you say this is for NetGame? Is it the graphics, bonus features, plotlines? What do you believe is the most important from the players' perspective?
I believe, the main idea of making NetGame slots perfect lies in crafting games, enjoyable by its unique bonus mechanics. Almost every slot has its Free Spins feature or some others like Re-Spins, Pick-and-Click game, Progressive Jackpots, stacked and expanding Wilds, Multi-way games, Multiplier symbols, Cascading reels and others.
NetGame slots are oriented on players with different playing preferences. And our team experiments with graphics and math, making slots for Starters, as well as producing high-volatile slots that emulate a real casino atmosphere for the experienced gamblers.
What's next for NetGame Entertainment? Are there any games currently under development that we could look forward to? And, on a greater scale, what's the company's plan moving forward? Where do you see the business going in the coming months and years?
Let's start with some of our future game releases.
The next game, MMA Legends, is planned to be released in November 2019. This game is special because of its Bet on Game Feature, where the player bets on 1 of 4 selected symbols and on a chosen number of spins and if the bet gambled wins, the player is rewarded with a win multiplier per bet.
The second game is planned to be released in December 2019. This is Wild Lanterns slot, which is interesting because of its Flying Wilds feature. The Lanterns symbol flies over the reel in the basic and Free Spins mode and replaces regular symbols into Wilds. We call this feature Lanterns Boost.
What concerns us about NetGame company's plan moving forward, I can answer this way: we've built up a team and accumulated experience. We've crafted an impressive library of games for a short time and a good few are still in the pipeline. We've started marketing and promotion via game shows. And very soon our brand and products will become known on the market. This is our plan 🙂
Thanks for your time Andrei, and we wish you all the best!!!
Future of Global Gaming Industry Moving into 2020 and Beyond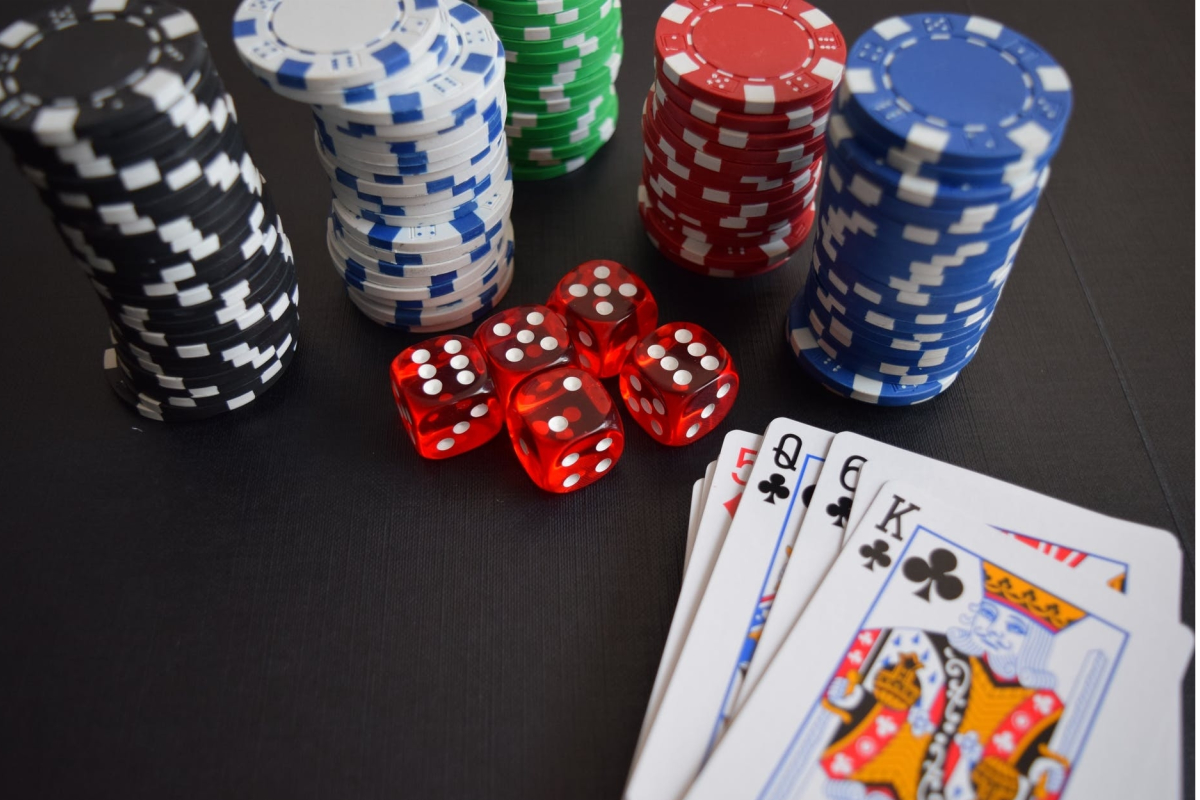 Reading Time:
5
minutes
The iGaming industry is still growing as 2020 approaches, with existing trends continuing to show promising signs and emerging markets boosting overall revenues for the industry as a whole. According to reports, the global online gambling market was worth $46 billion in 2017 and is expected to be worth $87.75 billion by 2024. This represents a growth of more than double in the coming years.
Although these figures seem radical, a closer examination of the industry reveals a lot about the possibilities for additional online gambling revenues, especially in the USA and Asia-Pacific. When it comes to subcategories, sports betting takes the lead globally, and with the introduction of legalised sports betting in the USA, this is expected to create an online boom of its own. Online casino gaming follows as close second in the breakdown of market share.
Impact of Online Sports Betting
Sports betting is already an incredibly popular activity, with some estimates claiming that it accounts for around 40% of online gambling revenues. The major recent catalyst in this market, and one that is still impacting the rapid growth rate of the industry to this day, has been the legalisation of sports betting in the USA.
Following the overruling of federal law in 2018, it was left to individual states to regulate the online gaming landscape for themselves. Since then, business has been booming for those States which have got ahead of the curve with sports betting. According to the American Gambling Association, New Jersey handled around $250 million in sports bets in October of 2018, while Nevada took over double this, $528 million in the same month.
Online and mobile sports bookmakers can now be accessed in New Jersey, Nevada, Pennsylvania, Rhode Island, Iowa, Indiana and West Virginia, with more States expected to follow.
Europe is still the biggest sports betting market in the world, and the UK is still a major industry player. Both benefit from a mature and well regulated market. The future valuation for the USA is speculative, but estimates suggest that if 32 States joined the sports betting revolution the market would be worth over $6 billion by 2023.
Asia-Pacific is another huge market, and one that could expand if regulation and policy allows. Macau is the biggest gambling city in the world, even overtaking Vegas when it comes to bets and gaming revenues, though the activity remains forbidden throughout much of the region. The continent has a population of over 4 billion, and is undergoing beneficial shifts that could turn the tides of online gaming, such as increased disposable income and internet penetration.
This all points towards a rapidly growing and highly investable sports betting market, with opportunities not only for well-established bookmakers, but also for back-end companies like International Game Technology (IGT) and Bragg Gaming Group. The sports betting market is really just getting started in some major areas of the world, while in others it is still rapidly growing.
Online Casino Industry Still Booming
Although online sports betting is by far the dominant market force, other segments are still holding strong in terms of revenue and growth. Online casinos represent the second largest subcategory by global revenue. In some countries, online casinos still represent the largest category for online betting. For example, in the UK, £2.6 billion of £4.5 billion generated online comes from online casino games, whereas £1.6 billion comes from online betting.
In Europe, the online gaming market is expected to grow from €19.9 billion in 2017, to an estimated €24.7 billion in 2020. Sports betting represents 40.3% of the market, while online casino gaming represents a significant 32.1% of the market.
As the industry is much more developed in Europe, major brands sit at the top of the market, and have had the opportunity to expand into multiple verticals. Due to rising competition in the sector some companies have focused on unique design elements. Many of the industry leaders operate in several verticals, such as online casinos, poker sites, bookies and bingo. 777 casino is a good example of how to design a unique great online casino around an interesting and surprising retro style of Vegas of the fifties theme.
The situation is very different across the water. The USA has had a complicated relationship with online casino gaming, but due to the recent changes in gambling legislation, the decision of whether to allow and regulate it has once again been left up to the individual State. So far, Nevada, Delaware, New Jersey and Pennsylvania have a limited number of online casinos available.
With the rapid rise of sports betting in the USA, and the revenue and taxes that it will generate, many anticipate that online casino gaming will follow.
States such as Michigan, Kentucky, West Virginia and South Carolina are all currently undergoing potential transformations when it comes to the online casino segment of the industry. If these states allow regulated sites, this will again increase the USA's gambling revenues and overall global industry market cap.
Future of Online Gambling
As already discussed, the future of online gambling seems to lie not only with the continued growth of the more mature markets like Europe and the UK, but also with the current rapid expansion of sports betting and online casinos in the USA, as well as the potential opening up of the huge Asia Pacific market in coming years.
American sports are already very popular sports betting options with non-US citizens, and with US citizens who are legally able to sports bet. Sports like the NFL, NBA, MLB and NHL make up a full sports calendar of hundreds of games that will attract punters to betting stations. Expect an explosion of sports betting in the States.
Another surprising online gambling trend, and one that has yet to be mentioned here, is the growth of esports as a betting market. Esports has seen complete transformation over the last few years, and has now established itself as a serious competitive industry. It has even been compared to traditional sports, and in some nations, such as Sri Lanka, is officially considered as sport.
Gaming tournaments like Fortnite and DOTA2 International fill stadiums, pull in millions of viewers online, and offer millions of dollars in prize money to winners. Not surprising then that esports is one of the fastest growing betting markets. With its growing popularity, comes more opportunities for wagering at online bookies.
In fact, esports and traditional sports betting could be set to combine into an international boom that catalyses the entire gambling market.
Game Payment Technology engage Harris Hagan to advise on social responsibility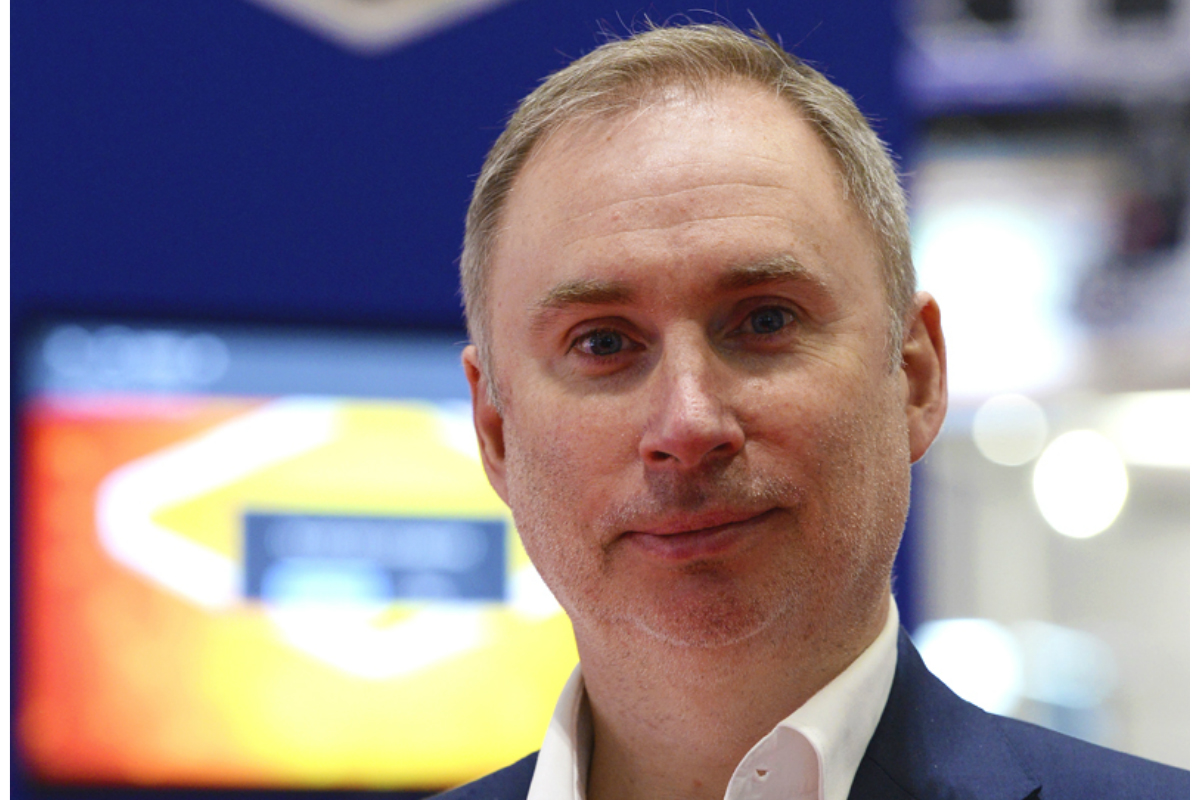 Reading Time:
< 1
minute
Game Payment Technology, (GPT) the bacta majority owned joint venture company launched in the summer, has engaged the services of leading industry law firm Harris Hagan to advise on its YALP cashless payments app. Harris Hagan, the only City of London law firm dedicated exclusively to the provision of legal services to all sectors of the UK and international gambling and leisure industry, will advise on the extensive social responsibility aspects contained within the YALP app as well as ensuring that it is fully compliant with all SR legal requirements.
Heralding the latest development in the YALP journey, Quentin Stott, Managing Director of Reflex Gaming and a bacta appointed member of the GPT board, said: "As the industry will testify, bringing new products to market within the gambling space is a complex and detailed process. Enlisting the services of Harris Hagan, named 'Best Regulatory Law Firm of 2019' by Gambling Compliance, will confirm to external stakeholders and customers that we are addressing the shift away from cash usage by the general public, in a compliant and socially responsible way.
"GPT is required to ensure compliance with all aspects of gambling law, including:- The Gambling Act 2005 (the "2005 Act") and licensing objectives; The Gaming Machine (Circumstances of Use) Regulations 2007; The Explanatory Memorandum to the Regulations; The DCMS Regulatory Impact Assessment to the Regulations; and The Licence Conditions and Codes of Practice (the "LCCP")."
He added: "YALP's payment system architecture is highly sophisticated and robust. It features incredibly secure end-to-end encryption and enables the inclusion of important social responsibility messaging. We are building measures into YALP to ensure that the player can, for example, set spend and time limits, thereby taking greater personal control of their gambling activities."