The D-A-CH regional update will be joined by leading experts from Austria, Germany and Switzerland at EGC2019 Milan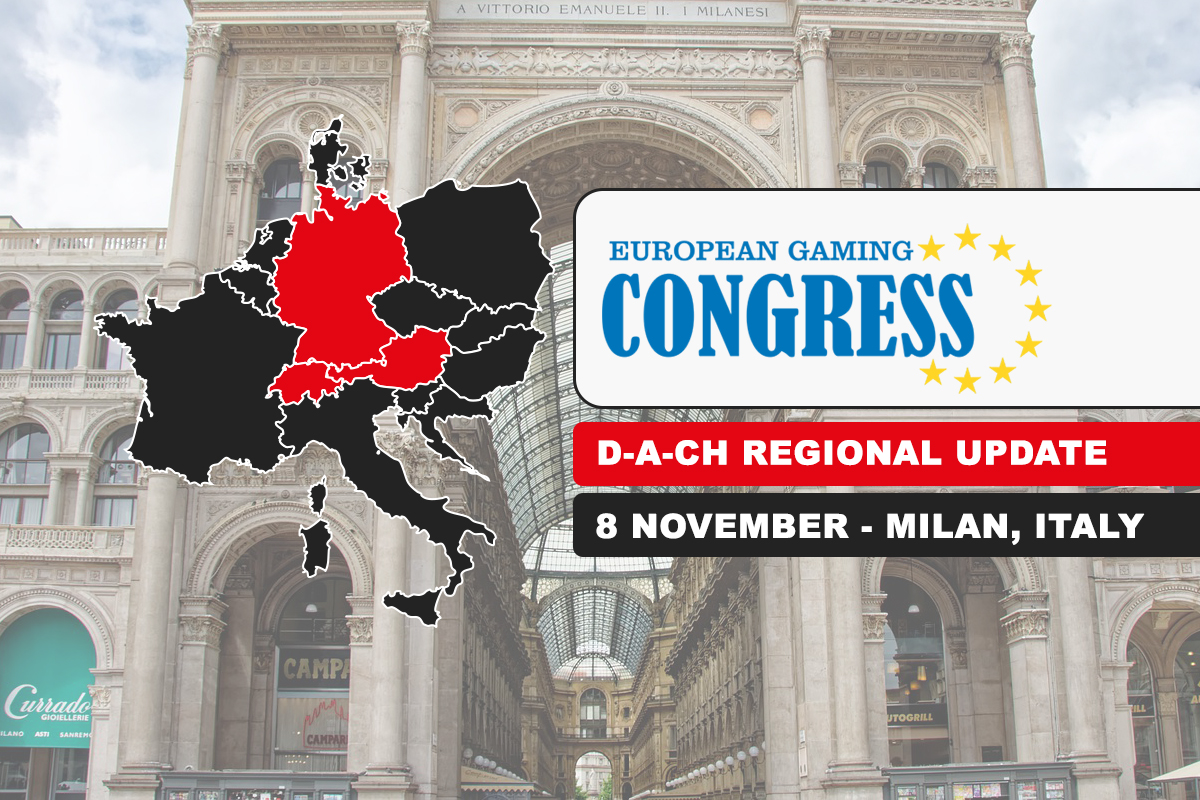 Reading Time:
4
minutes
Leading experts from the German-speaking regions to join the D-A-CH regional update at EGC Milan 2019!
European Gaming Congress (EGC) will once again bring the D-A-CH region under the focus and for a quality briefing about the jurisdictions, and we have invited leading experts from Austria, Germany, and Switzerland to showcase the latest content.
The conference will take place on the 8th of November at Radisson Blu Hotel Milan and gathers 125 leading experts who have the possibility of leveraging from the connections they make during the event.
The "D-A-CH Regional Update" compliance panel discussion will be joined by Dr. Christian Rapani (Attorney at Law at Dr. Christian Rapani), Dr. Joerg Hofmann (Partner at MELCHERS LAW) and Dr. Simon Planzer (Partner at PLANZER LAW), who will also moderate the discussion.
You can register here or view the agenda here!
Below you can find the bio for each of the speakers:
Dr. Christian Rapani – Attorney at Law at Dr. Christian Rapani
Dr. Christian Rapani founded his law firm in Graz in 2013 specializing in business and corporate law. Dr. Christian Rapani is the author of numerous publications in these areas of practice. He possesses extensive experience in advising Austrian and international clients on all aspects of business law. One of his key topics of consultancy are issues regarding gaming and betting law with a special focus on B2B and B2C online gaming and betting offers. He provides guidance in various licensing procedures and advises clients on Austrian regulatory requirements and developments affecting their business activities.
Dr. Joerg Hofmann – Partner at MELCHERS LAW
Dr. Joerg Hofmann is a Past President of the International Masters of Gaming Law ("IMGL") and group leader of the Gaming & Betting Law Practice Group of Melchers Law Firm.  He has been practicing gaming law since the mid-90s and Melchers' legal advice is highly valued by global market leaders in all sectors of the gaming industry.  A highly recognized expert in the field, Joerg has been consistently ranked as a leading individual and expert in gaming law by prestigious legal directories including Chambers Global and Best Lawyers for many years.
Dr. Simon Planzer – Partner at PLANZER LAW
Dr. Simon Planzer is a partner at PLANZER LAW, a Zurich-based gaming law boutique.
PLANZER LAW's team provides strategic, regulatory and legal advice to companies, regulators and other stakeholders across all areas of the gaming and entertainment industry.
The firm's primary focus is on EU/EEA gaming law, compliance issues such as AML as well as Swiss gaming law and related commercial, corporate and financial matters.
Dr. Simon Planzer is General Member of the International Masters of Gaming Law. An alumnus of the College of Europe, he specialised early on in EU affairs and gaming law, working at the EFTA Court, the legal service of the EFTA Secretariat and as research fellow in European business law.
Dr. Simon Planzer is the author of the monograph (PhD) 'Empirical Views on European Gambling Law and Addiction'(2014) and the book chapter 'Gambling Law' in The Handbook of EEA Law (2016), both published by Springer International Publishing. Simon also works as a Lecturer in Law at the University of St.Gallen where he teaches European Economic Law. He studied and did research i.a. at Harvard University, the College of Europe and the European University Institute.
Dr. Simon Planzer, founding partner of PLANZER LAW has recently received the recognition from Chambers & Partners and has been listed as a global gaming law expert. Clients and firms across many practice areas and geographies have trusted Chambers' research for nearly 30 years.
Dr. Simon Planzer, founder of Planzer Law, is endorsed by interviewees (Chambers & Partners) as "absolutely excellent" and "the top Swiss lawyer" for gaming. He is actively involved in the shaping of gaming regulations in Switzerland, regularly interacting with the authorities, as well as providing regulatory advice to private clients. Based in Zürich, he is additionally active representing fantasy sports companies.
Make sure you take advantage of this unique opportunity of learning and networking with the gambling industry in Europe via the EGC platform every year.
Browse the official event website here:  www.europeangamingcongress.com
Czech Republic to Introduce Gambling Exclusion Register in 2020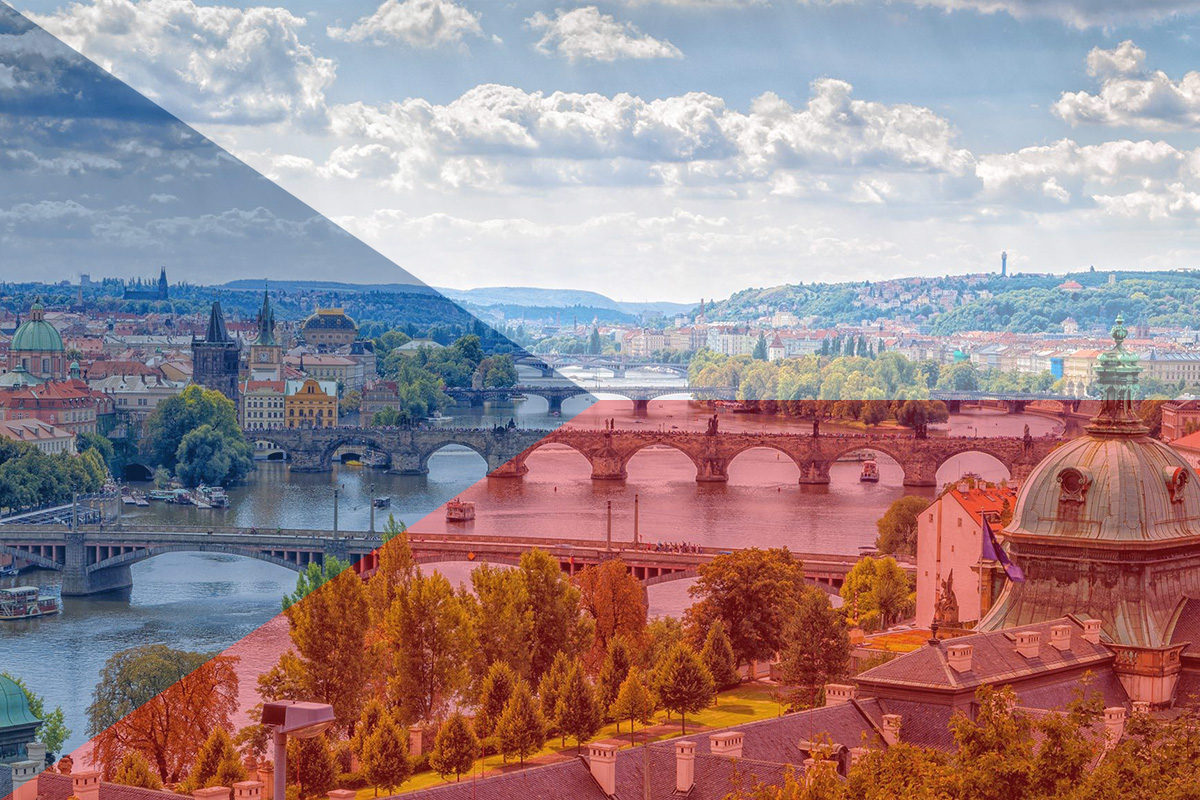 Reading Time:
< 1
minute
Alena Schillerová, Finance minister of the Czech Republic, has revealed that an exclusion register to block a range of individuals – both voluntarily and involuntarily – from gambling would launch next year. The incoming exclusion register follows on from the 2017 Gambling Act, which legalised iGaming in the Czech Republic for the first time.
Individuals on this list will not be allowed to gamble at all, whether that be online or land-based. People who have been declared bankrupt, are on welfare, or have been treated for gambling addiction will all be added. There shall also be an option for players to voluntary exclude themselves, if they want to.
"We will publish documentation at the turn of this year and begin testing, so that this register is operational in mid-2020," Schillerová said.
"Currently, all indicators of online gambling are growing. The proportion of online players is increasing, and sports betting is the biggest problem. Young men are particularly at risk from developing problems. This is what our next steps are targeting. It's not a matter of deleting new technologies from life. Instead, we're looking to find a balance for their use," Jarmila Vedralová, National Drug Policy Coordinator in the Czech Republic said.
LIV secures $2.6m in funding from Hiro Capital for its revolutionary Mixed Reality game streaming platform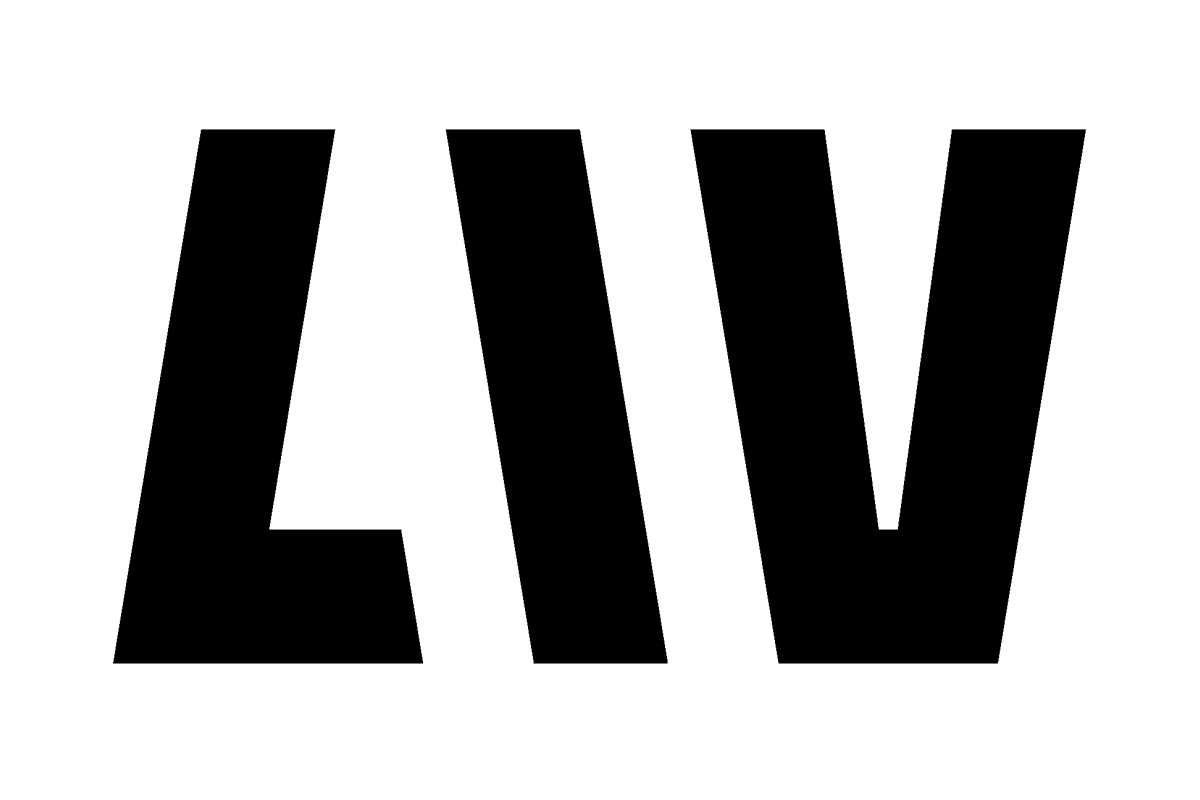 Reading Time:
3
minutes
Hiro Capital announces its second deal with a lead Series A investment in Prague-based LIV, the breakthrough VR streaming platform;

LIV is a next-generation game streaming platform, built to empower Virtual Reality streamers and game stream audiences to interact with each other in fun and meaningful ways – https://liv.tv/;

LIV's proprietary technology turns stream viewers from passive spectators into active participants in the game and brings the streamer's real-world moving body into the live digital VR stream;

LIV connects Game Developers, Streamers and Audiences to create the ultimate VR spectator experiences

Hiro Capital and LIV first connected at Slush Helsinki in November 2018, and are pleased to announce this Series A investment concurrent with Slush 2019.

This Series A round includes co-investment from leading Central European technology VC Credo Ventures and London-based Seedcamp;
LIV – the Mixed Reality game streaming platform – has secured $2.6m in funding to expand its development team in order to accelerate its revolutionary streaming technology and  integrate more third-party games studios.
The Series A funding round has been led by Hiro Capital – the new Games, Esports/Streaming and Sports technology VC Fund led by Inspired Entertainment co-founder Luke Alvarez, Games Workshop co-founder Ian Livingstone CBE and Cherry Freeman, co-founder of LoveCrafts. LIV is Hiro's first Streaming/Esports investment.
LIV was Seed funded by leading technology Seed investors Seedcamp (London), Techstars (Los Angeles) and Credo Ventures (Prague) together with Jaroslav Beck from Beat Games and VR legend Palmer Luckey, the creator of Oculus Rift. Credo Ventures and Seedcamp are also participating in this Series A round alongside Hiro.
LIV was founded in 2016 by AJ Shewki (Dr Doom), Steffan "Ruu" Donal and friends – a team of ex-competitive gamers, Twitch streamers, game developers and nerds who tried early VR HMDs and became convinced of VR's huge potential in the future of Entertainment and Esports. Yet when they tried to broadcast their adventures in VR, they found the spectator experience was broken.
"The tools used for broadcasting traditional PC games couldn't show the intensity of what we were experiencing as players" says Dr Doom, CEO and co-founder of LIV. "In VR, your body is the controller and that's part of the magic. As a player, you are fully immersed in VR, but unless we can show the player's body interacting with their VR environment, the 2D stream audience is missing out. And that's how we got started — we wanted to level up the VR spectator experience."
Doom continues: "Our mission at LIV is to connect Game Developers, Streamers and Audiences to create the very best VR spectator experiences. We are now in full swing, with hundreds of VR games integrated, (including from leading developers like Beat Games, Cloudhead Games and Survios), thousands of VR streamers (like Ragesaq and VROasis) and billions of views to date of LIV-powered game streams on Twitch, Mixer, YouTube etc.
"Our next releases will add dynamic lighting, progression systems and other cool features as the LIV Play platform becomes a massive scale MMO for live gaming spectator-ship. We are obsessed with creating shared hybrid game experiences where audiences play an integral role in the success of the streamer's game. We're super pleased to bring in investors like Hiro, Credo and Seedcamp who share our vision of the future"
Luke Alvarez, Managing Partner of Hiro, said: "Hiro is excited to be investing in LIV as our Fund's second deal and as our first in Esports/Streaming. Doom and his team are super smart, passionate gamers and streamers, living and breathing in the Mixed Reality world which they are empowering with LIV. While the VR market is still small, the streaming audience is huge.
"At Hiro, we believe in Digital to Real World Convergence and we like tech that brings these worlds together, getting people out of their seats in creative communities. LIV delivers on these values and our team is looking forward to working with Doom and team as they take LIV into the future."
Ondrej Bartos, Partner at Credo Ventures, said: "VR has been a promising space for quite a while, and we believe it is exactly the kind of tech that LIV is bringing that will be vital to unlock the potential of the market. We at Credo are also big believers in founder market fit which in this case definitely is there – Doom and his team are bringing a solution that they as gamers and streamers needed, and as the current uptake shows they were not alone. We don't see too many teams as passionate, experienced and competent as LIV."
Totalizator Sportowy to Pay More Than PLN 1 Billion as Gaming Tax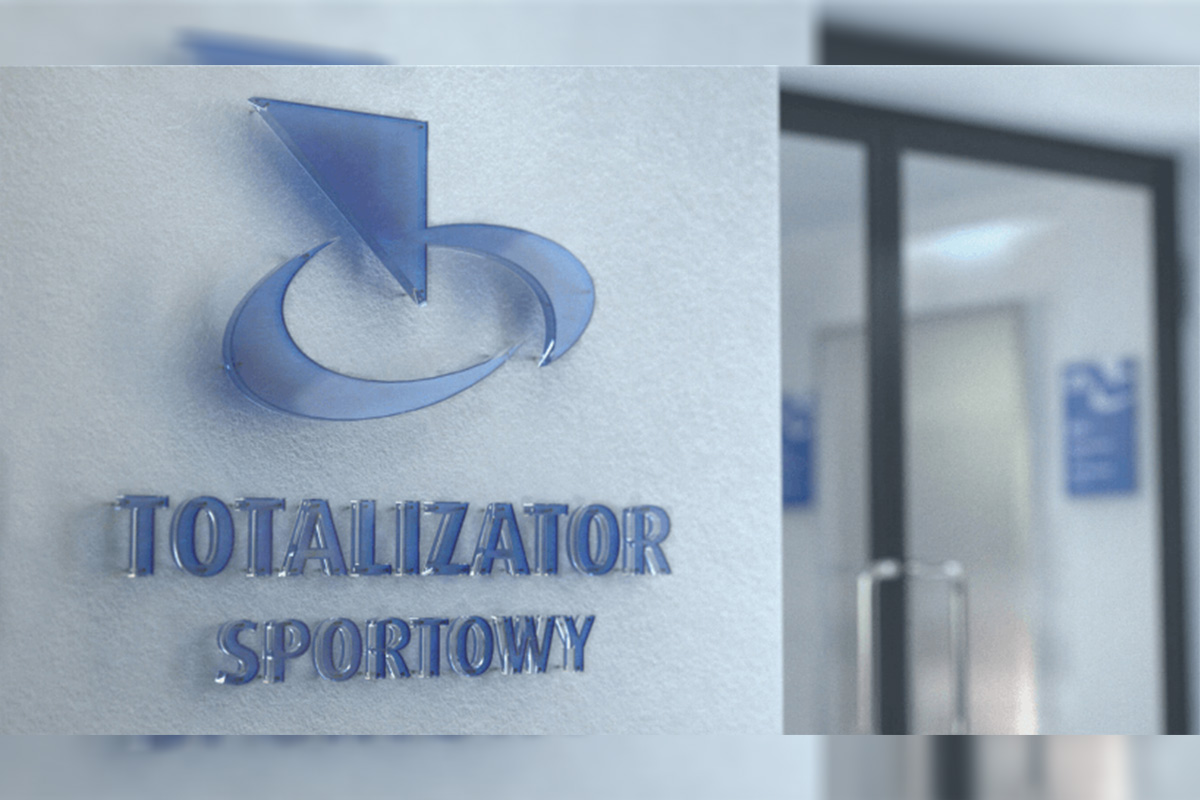 Reading Time:
< 1
minute
Totalizator Sportowy is going to transfer more than PLN 1 billion (around $258 million)  to the state budget for gaming tax. In the next year, even higher amounts are expected because the company is dynamically developing in new market segments. The amendment to the Act on gambling gave Totalizator Sportowy the opportunity to develop in new areas.
"We are in the period of the largest and fastest transformation in the company's 60-year history. We imposed a very ambitious plan, because in two or three years we want to work out what companies like ours in other countries took from 5 to 7 years. Today, looking at the results, we are proud that we succeed," Olgierd Cieślik, Totalizator Sportowy's President of the Management Board said.
The management board of Totalizator Sportowy estimates that thanks to new branches of business, from the tax on games alone, the company may transfer over PLN 1 billion to the state budget in 2019.