iGaming to become one of the biggest hubs of affiliate marketing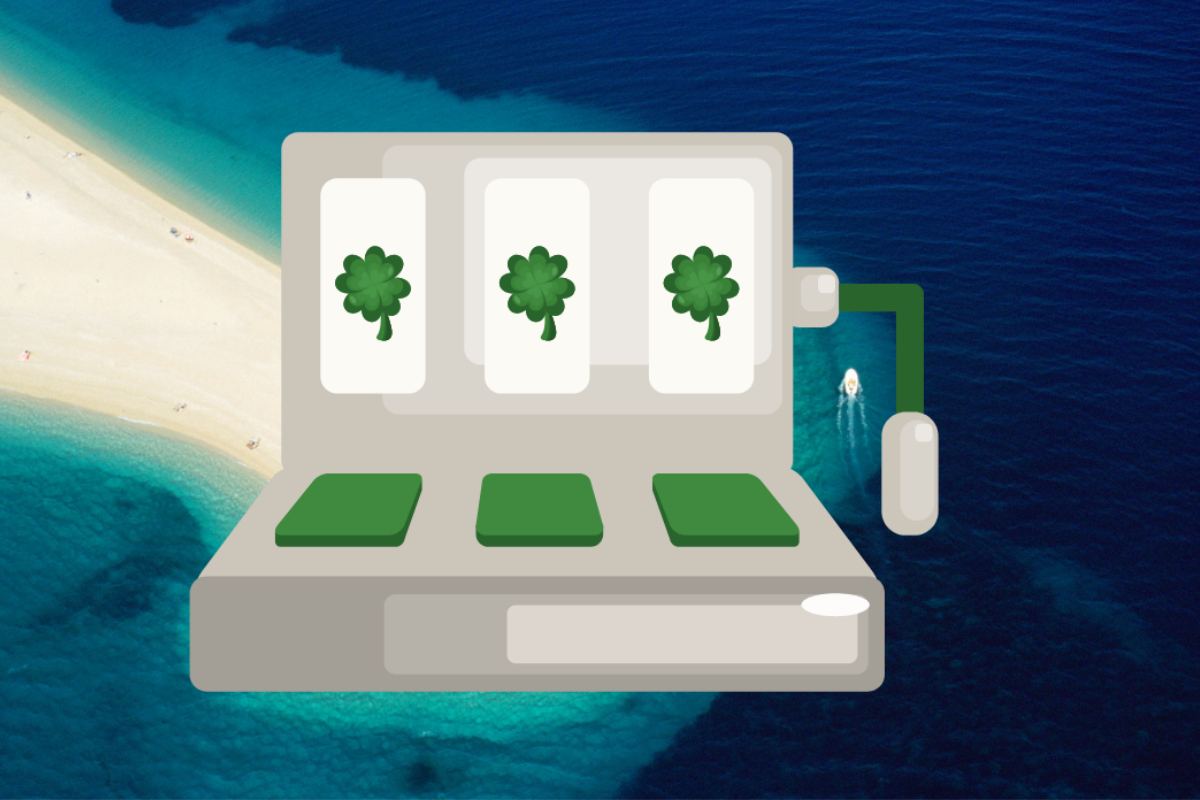 Reading Time:
4
minutes
The world of entertainment is a diverse and engaging one. Billions of people around the world are united in this common urge to get away with everyday burdens and get some fun. And nothing in the entertainment industry is more popular than online gaming today.
The iGaming industry has been booming for many years now, expected to reach a total revenue of $152 billion this year. Now, this is a lot of money for one industry that's solely based on online sales and acquisitions. And while things are already on a good pitch, there's even more to expect in the future.
One of the ways in which the iGaming industry makes so much revenue is marketing. Ads, commercials, short videos, links, and other promoting techniques are constantly used to increase the popularity of gaming devices, accessories and games themselves. In turn, such high traffic generates sales and lastly, revenue.
Nowadays, marketing opportunities are expanding in every direction. And one of the most trending marketing strategies is affiliation. This method has been used in many industries, including entertainment, health, tech, and many more.
A different approach to marketing
Unlike regular marketing techniques, affiliation works a bit differently: it connects two parties that are focused on their product/service – one is the actual product seller (an advertiser), while the other focuses on promoting that product (a publisher). There's no need for an advertiser to have its own marketing department that costs a fortune.
The two parties are connected on a platform called the affiliate network. Using its automated interface, the publishers and advertisers find themselves according to their needs and specific demands – no manual search is necessary. When the deal is closed, the publishers generate special links, ads, and banners that direct customers to the actual product pages. And the publishers are getting paid according to their actual performance.
That's basically how affiliate marketing works. Now, let's get back to why we brought up this subject in the first place. As mentioned above, online gaming is one of the biggest and fastest-growing industries in the world right now. And with the help of affiliate marketing, it's poised to go even further.
How affiliation works in online gaming
Affiliate marketing in online gaming works somewhat the same way as it does in other industries: the publishers – who might be gamers that stream their gameplay on Twitch, game reviewers on YouTube, or even the gambling affiliate agencies – use their popular platforms to promote certain products or services.
Now, we didn't mention gambling affiliates for no reason. The online casino industry has been following this trend for many years now, generating both high revenues and high traffic on their websites. For instance, the PlayAmoPartners.com affiliate program for casino sites has been around from at least 2015 and has a partner base that counts more than a thousand different affiliates.
And the online casino is just one fraction of this affiliation giant that's slowly creeping in. It's no wonder that the kids and even grown-ups today are dreaming about playing their favorite games online, stream the whole process, and get paid for no active work at all. Who doesn't want to have a passive income that supports their dreams as well?
Affiliation makes gamers' dreams come true
And what's more important, their dream can really come true if they manage to attract a massive follower base on any popular platform. For example, PewDiePie is the biggest YouTuber right now with more than 102 million subscribers. Do you know how he started his channel? Right, game streaming! And according to Forbes, PewDiePie has earned a staggering $12 million via affiliate ads, links, and endorsement content.
In online gaming, and particularly in streaming, the affiliate links are what generate the most revenue. Check for yourselves: when PewDiePie plays Battlefield with a specific mouse, hundreds of millions of people are watching this stream and get interested in this product. In the video description, the YouTuber will have an affiliate link that directs the users to the actual webpage of this mouse and when they purchase it, PewDiePie gets a commission out of it.
Another big platform with the biggest streaming community is Twitch, which we mentioned earlier. And Twitch is probably the best place for game streamers to pursue their affiliation careers. The platform has its own affiliate programs that allow the content creators to earn money via the game sales or the in-game purchases, not to mention getting the paid subscriptions from their followers.
Advantages of affiliate gaming
One of the biggest advantages of online gaming that affiliate marketing can utilize is its diverse audience base. The publishers can effectively engage with various people with different tastes and preferences. And more often than not, they find their niche audiences that constantly demand the product/service that this particular publisher puts out. This, in turn, accounts for increased traffic and revenue for them.
But probably more importantly, online gaming is an environment where people come together for their shared love for games. Here, they exchange their ideas, communicate with one another, and make meaningful connections. According to the Washington Post, video games can especially help people with disabilities to find friends and engage in society. And creators are part of this process too.
When the audience hears their favorite streamer talk about a certain product or service, they're not running away with distrust and doubt; quite the contrary, they almost always check out that product and even purchase it in some occasions, because they trust the medium that made them aware of it.
Future of affiliation in iGaming
As time goes on and the online gaming industry expands, the methods for making money out of gaming become more sophisticated and effective. Today, affiliate marketing holds the center stage of iGaming and people – YouTubers, Twitch streamers, game reviewers, online casino partners – all make money from their partnerships.
And they're not the only ones benefitting from this partnership. The advertisers themselves have bigger incentives to opt for this option since it minimizes their marketing expenditures and maximizes sales performance. This is truly a win-win situation for both parties of the agreement.
And while things are certainly looking up in the future, some cannot hide their concerns about the responsible use of affiliate marketing. They indicate that the majority of affiliates don't even disclose their partnerships with advertisers on YouTube. This, in turn, makes things a lot harder for the regulators who are determined to guarantee the safe and stable marketing environment in every industry, including gaming.
PartnerMatrix joins forces with Affiliate Guard Dog and AffPapa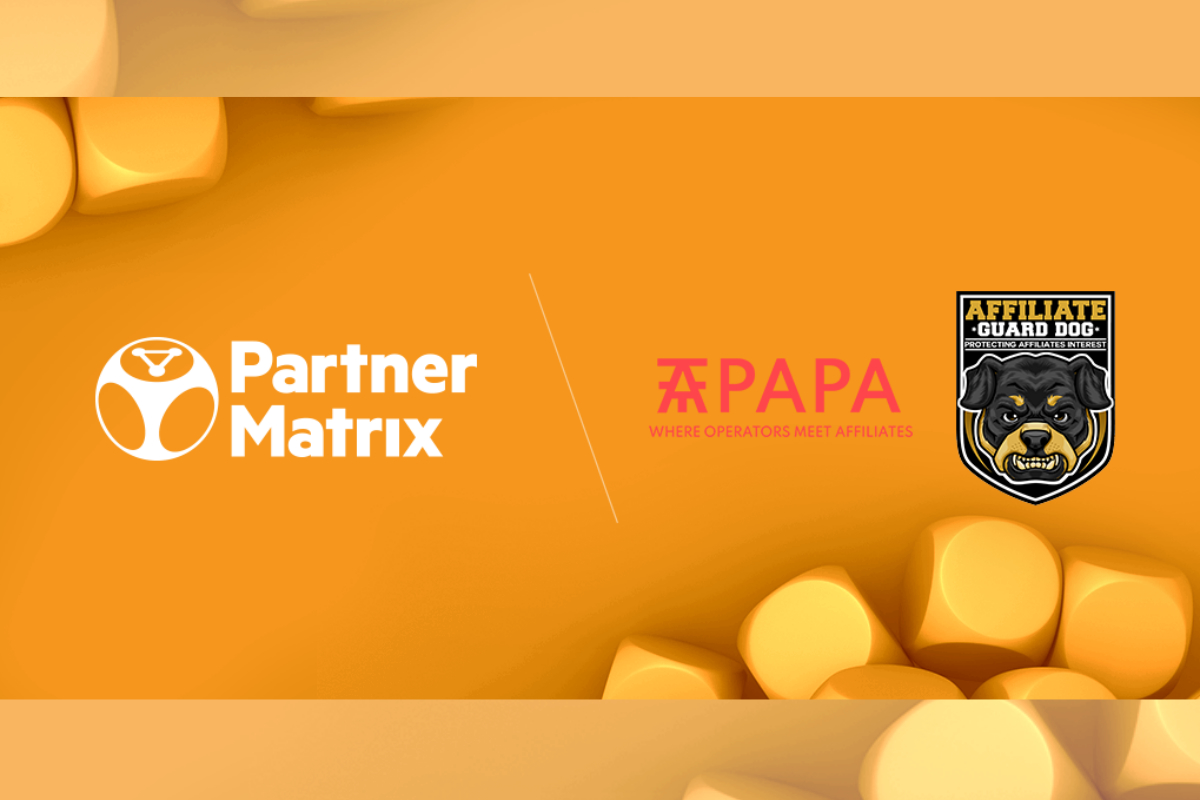 Reading Time:
< 1
minute
PartnerMatrix is pleased to announce the inking of two new partnerships with affiliate media platforms Affiliate Guard Dog and AffPapa. The collaboration aims to increase user engagement, content reach for affiliate audiences and help build a trustworthy business environment.
Levon Nikoghosyan, PartnerMatrix CEO, comments: "Affiliate Guard Dog is one of the pioneers of the iGaming affiliate industry. They proved their efficiency in bringing a strong iGaming community, and by helping companies solve certification and other issues easier and faster.
"AffPapa is a newer and very promising platform that has already united hundreds of affiliates and operators. To be represented on such platforms means building new connections and reaching a more targeted audience."
Josh Chan, Affiliate Guard Dog owner, says: "Our platform is all about providing support, knowledge and connecting iGaming affiliates with tools, resources and like-minded individuals. We believe PartnerMatrix is a good fit as it provides a useful management system to help boost user acquisition and efficiently manage affiliate campaigns and reporting."
Lisa Stainfield, AffPapa Head, also shares that this partnership will bring value to both projects by benefiting the clients on all sides: "AffPapa is thrilled to be collaborating with PartnerMatrix – a system that makes affiliates' lives easier to manage. We are looking forward to a multi beneficiary partnership, where we can aid PartnerMatrix operators by linking up with valid affiliates offering high-quality traffic from any location."
7StarsPartners Joins AffPapa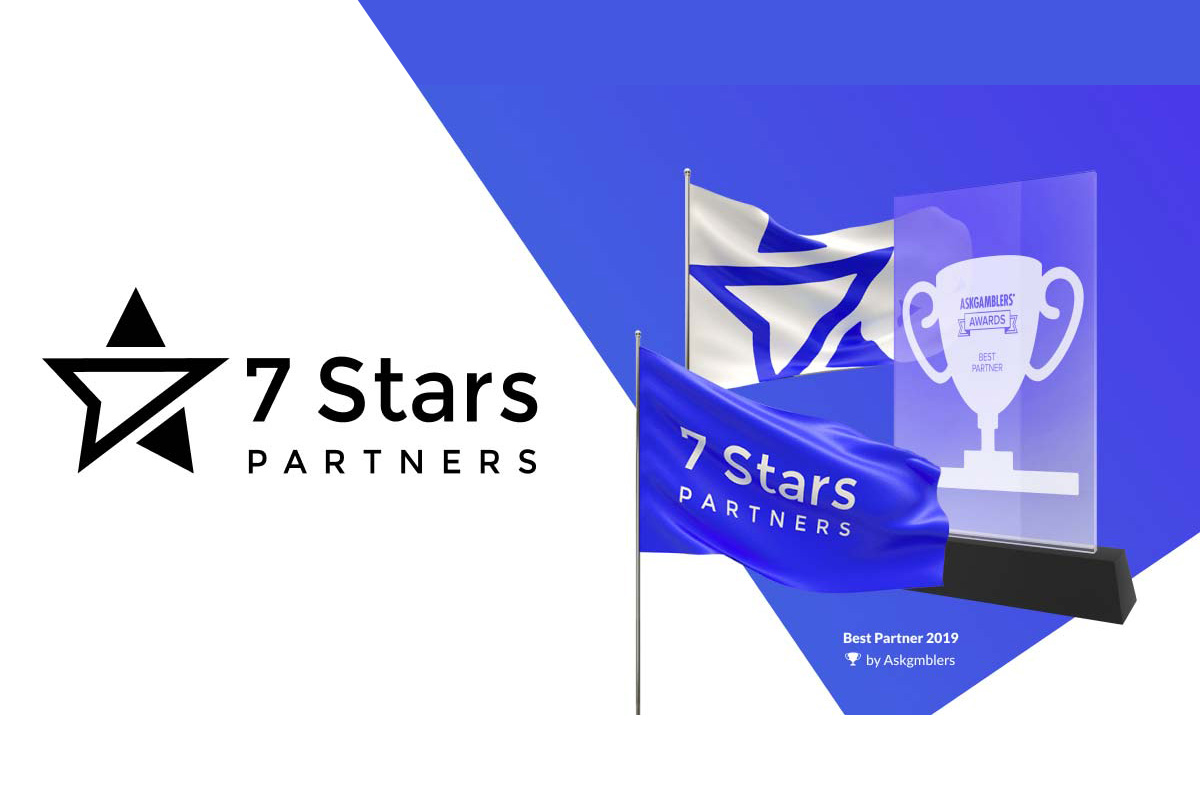 Reading Time:
< 1
minute
AffPapa, the directory that allows operators and affiliates to find each other, has announced that the multi-brand iGaming affiliate program 7StarsPartners has joined in its platform.
AffPapa has been growing with a rapid speed since launching the directory. The main aim of the platform is to connect affiliates and operators, in order to make the whole collaborative process smoother.
7StarsPartners is among the fastest-growing multi-brand iGaming affiliate programs. The casino vertical supports more than 2500+ games from 40+ leading providers accompanied by а wide selection of pre-match and live betting sporting events on competitive odds with high payouts.
"We are delighted to join AffPapa and work with such a great platform! We are looking forward to a long and productive relationship," Alona, Affiliate Manager at 7StarsPartners, said.
"We see 7StarsPartners as a great compliment to our list of operators, offering their unmatched services, which speak for themselves, leaving no space for us to comment further," Chris Chandler, CEO of AffPapa, said.
PartnerMatrix highly commended Affiliate Software at EGR B2B Awards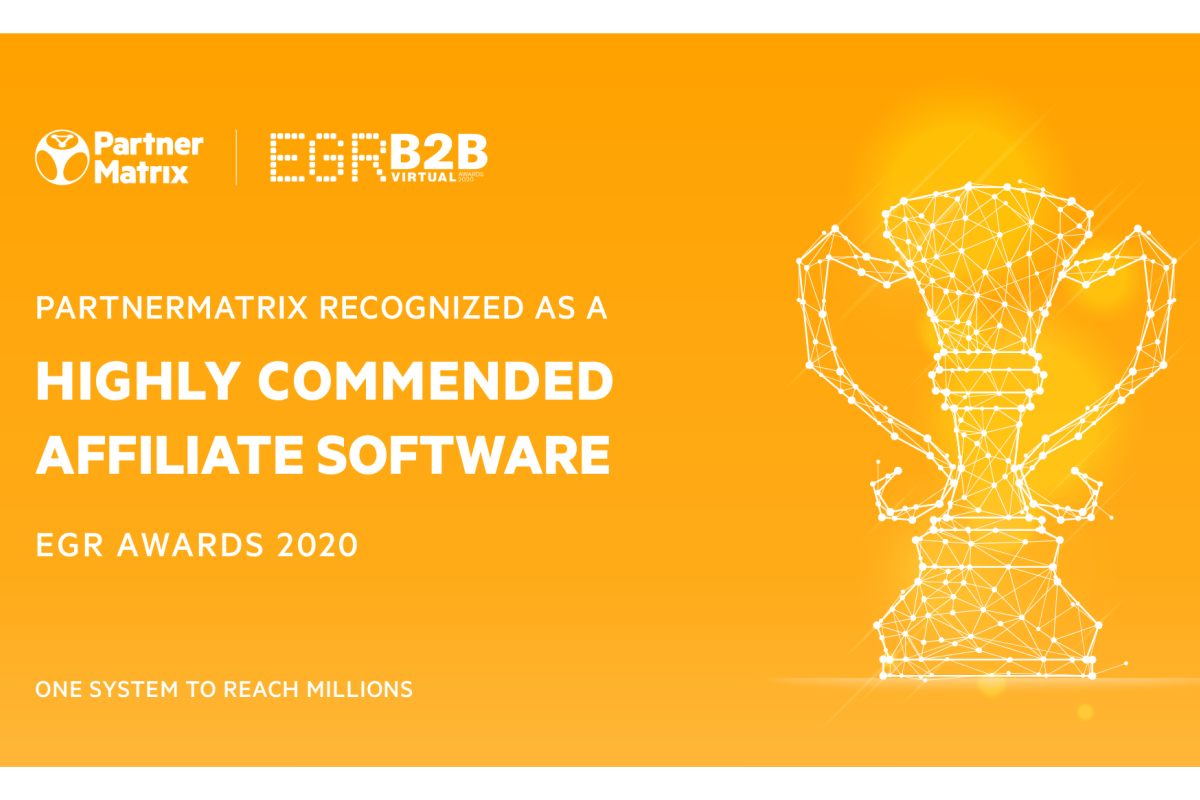 Reading Time:
< 1
minute
Affiliate management software platform PartnerMatrix received the judges' appreciation at EGR B2B Awards 2020 in the Affiliate Software Supplier category during the virtual ceremony held on 21st of July.
The complexity of the affiliate software and the recent commercial success earned PartnerMatrix the "Highly Commended" recognition from the judges.
As of today, over 100 operators are using PartnerMatrix as their main acquisition tool, including names like AsianLogic's Dafabet, Nextbet, Gigapotti, MaxBet, ShangriLa, TotoGaming, JoAffs, Stake7, RioBet, PlayFrank and FortuneJack.
In the last 12 months, 24 new clients have joined PartnerMatrix, some migrating from traditional systems while others starting their affiliate channels from scratch with our teams' support and guidance.
Levon Nikoghosyan, PartnerMatrix CEO, says: "We are very happy to be highlighted by the judges at EGR B2B Awards, the most prestigious awards in the iGaming industry. Our team has worked a lot to make our platform stand out in the past years and we are glad to be appreciated.
"Q1 2020 was record-breaking for us and we are keen to put in the effort of mainlining this growth trend in 2020. We managed to reach 60,000 affiliates, up to 50% compared with last year, and 7 million players, which was a big milestone. We are now serving between 6 to 7 million monthly clicks, and we expect to see this number grow exponentially in the next year."
PartnerMatrix's mission is to fulfil affiliate industry's demands at the fullest. By providing not only software solutions, but brilliant service, the company aims to cover all the needs of affiliate marketing in iGaming with One System to Reach Millions.