iGaming to become one of the biggest hubs of affiliate marketing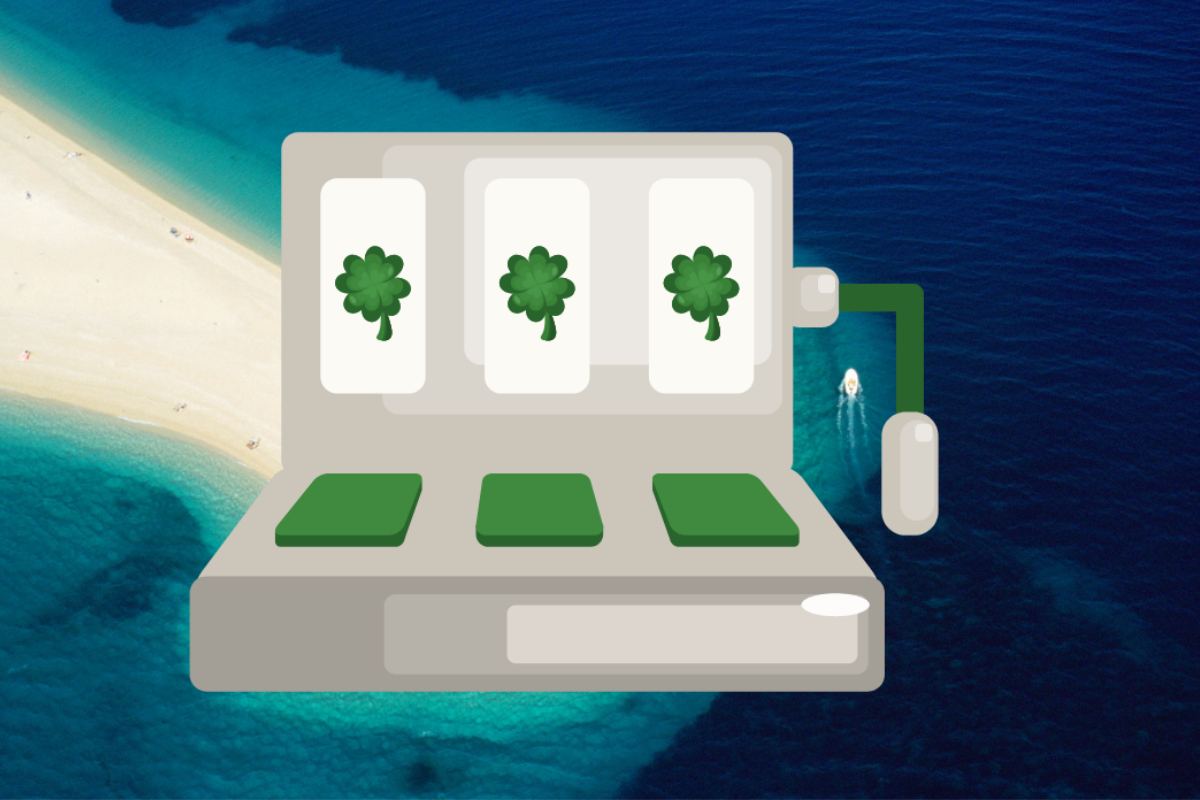 Reading Time:
4
minutes
The world of entertainment is a diverse and engaging one. Billions of people around the world are united in this common urge to get away with everyday burdens and get some fun. And nothing in the entertainment industry is more popular than online gaming today.
The iGaming industry has been booming for many years now, expected to reach a total revenue of $152 billion this year. Now, this is a lot of money for one industry that's solely based on online sales and acquisitions. And while things are already on a good pitch, there's even more to expect in the future.
One of the ways in which the iGaming industry makes so much revenue is marketing. Ads, commercials, short videos, links, and other promoting techniques are constantly used to increase the popularity of gaming devices, accessories and games themselves. In turn, such high traffic generates sales and lastly, revenue.
Nowadays, marketing opportunities are expanding in every direction. And one of the most trending marketing strategies is affiliation. This method has been used in many industries, including entertainment, health, tech, and many more.
A different approach to marketing
Unlike regular marketing techniques, affiliation works a bit differently: it connects two parties that are focused on their product/service – one is the actual product seller (an advertiser), while the other focuses on promoting that product (a publisher). There's no need for an advertiser to have its own marketing department that costs a fortune.
The two parties are connected on a platform called the affiliate network. Using its automated interface, the publishers and advertisers find themselves according to their needs and specific demands – no manual search is necessary. When the deal is closed, the publishers generate special links, ads, and banners that direct customers to the actual product pages. And the publishers are getting paid according to their actual performance.
That's basically how affiliate marketing works. Now, let's get back to why we brought up this subject in the first place. As mentioned above, online gaming is one of the biggest and fastest-growing industries in the world right now. And with the help of affiliate marketing, it's poised to go even further.
How affiliation works in online gaming
Affiliate marketing in online gaming works somewhat the same way as it does in other industries: the publishers – who might be gamers that stream their gameplay on Twitch, game reviewers on YouTube, or even the gambling affiliate agencies – use their popular platforms to promote certain products or services.
Now, we didn't mention gambling affiliates for no reason. The online casino industry has been following this trend for many years now, generating both high revenues and high traffic on their websites. For instance, the PlayAmoPartners.com affiliate program for casino sites has been around from at least 2015 and has a partner base that counts more than a thousand different affiliates.
And the online casino is just one fraction of this affiliation giant that's slowly creeping in. It's no wonder that the kids and even grown-ups today are dreaming about playing their favorite games online, stream the whole process, and get paid for no active work at all. Who doesn't want to have a passive income that supports their dreams as well?
Affiliation makes gamers' dreams come true
And what's more important, their dream can really come true if they manage to attract a massive follower base on any popular platform. For example, PewDiePie is the biggest YouTuber right now with more than 102 million subscribers. Do you know how he started his channel? Right, game streaming! And according to Forbes, PewDiePie has earned a staggering $12 million via affiliate ads, links, and endorsement content.
In online gaming, and particularly in streaming, the affiliate links are what generate the most revenue. Check for yourselves: when PewDiePie plays Battlefield with a specific mouse, hundreds of millions of people are watching this stream and get interested in this product. In the video description, the YouTuber will have an affiliate link that directs the users to the actual webpage of this mouse and when they purchase it, PewDiePie gets a commission out of it.
Another big platform with the biggest streaming community is Twitch, which we mentioned earlier. And Twitch is probably the best place for game streamers to pursue their affiliation careers. The platform has its own affiliate programs that allow the content creators to earn money via the game sales or the in-game purchases, not to mention getting the paid subscriptions from their followers.
Advantages of affiliate gaming
One of the biggest advantages of online gaming that affiliate marketing can utilize is its diverse audience base. The publishers can effectively engage with various people with different tastes and preferences. And more often than not, they find their niche audiences that constantly demand the product/service that this particular publisher puts out. This, in turn, accounts for increased traffic and revenue for them.
But probably more importantly, online gaming is an environment where people come together for their shared love for games. Here, they exchange their ideas, communicate with one another, and make meaningful connections. According to the Washington Post, video games can especially help people with disabilities to find friends and engage in society. And creators are part of this process too.
When the audience hears their favorite streamer talk about a certain product or service, they're not running away with distrust and doubt; quite the contrary, they almost always check out that product and even purchase it in some occasions, because they trust the medium that made them aware of it.
Future of affiliation in iGaming
As time goes on and the online gaming industry expands, the methods for making money out of gaming become more sophisticated and effective. Today, affiliate marketing holds the center stage of iGaming and people – YouTubers, Twitch streamers, game reviewers, online casino partners – all make money from their partnerships.
And they're not the only ones benefitting from this partnership. The advertisers themselves have bigger incentives to opt for this option since it minimizes their marketing expenditures and maximizes sales performance. This is truly a win-win situation for both parties of the agreement.
And while things are certainly looking up in the future, some cannot hide their concerns about the responsible use of affiliate marketing. They indicate that the majority of affiliates don't even disclose their partnerships with advertisers on YouTube. This, in turn, makes things a lot harder for the regulators who are determined to guarantee the safe and stable marketing environment in every industry, including gaming.
Parimatch encourages European affiliates not to underestimate Africa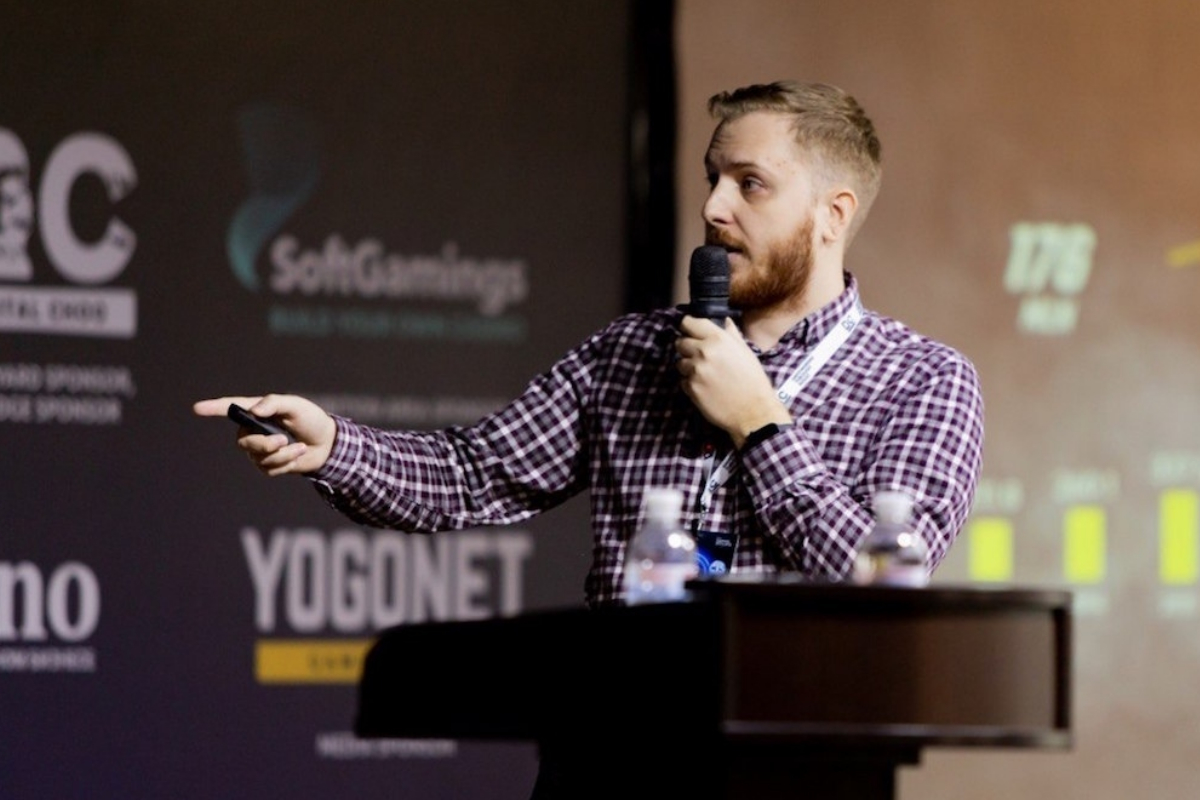 Reading Time:
4
minutes
Following Parimatch's success establishing itself as an exciting and trustworthy brand in Tanzania, the company has set its sights on the wider continent aiming for key launches across affiliate, mobile and sports betting in the near future. As the brand prepares to bolster its position in the market, Parimatch International's CEO Anton Rublievskyi and CMO Dmitry Belianin discuss the industry's growth on the world's second-most populous continent…
"Africa presents an excellent opportunity for affiliates," according to Dmitry Belianin, CMO Parimatch International, highlighting how the region removes the issues of the overcrowded affiliate market and high cost advertising platforms which have become potential sticking points in Europe. 2020 will see the brand actively develop its status and the status of affiliate market in Africa as Parimatch prepares to expand its footprint on the continent.
"Since the African market is at an early stage of development, the affiliate model has not yet developed," explained Belianin. "We are now working on this to attract existing affiliates outside the African market by sharing our experiences and case studies, and also providing training. Affiliates that have been involved in working with the African region are already seeing excellent results and their performance is even better than in some European regions. As the sector expands, we encourage all affiliates to work with reliable brands in the market, such as Parimatch."
Africa has been of key importance for the company over the last five years, not just with affiliates but across mobile, sports and live betting, during which it has been establishing and strengthening its brand in Tanzania. Having navigated the unique rulings and intricacies of the region, Parimatch aims to develop further in 2020 determined to bring its international expertise in building a trusted brand into play wherever it develops across Africa.
While some companies have struggled to gain real traction with local audiences, the Parimatch name is already recognised in Tanzania thanks to a strong commitment to its brand and a strategic rollout of unique activities.  Mirroring their own global success with brand ambassadors such as Conon McGregor and Mike Tyson, Parimatch International has achieved significant growth in Tanzania by partnering with prominent cultural and sports influencers. "Our initial retail activity proved successful, however, we realised that in order to further scale the business we needed to focus on the online platform and invest more in this part of our offering," said Belianin. "A major development for our brand in Tanzania was the signing of Diamond Platnumz as our ambassador. He is one of the most popular singers in Tanzania and a well-known personality. We also hold sports events, arrange match viewings and collaborate with other companies in various business areas. Of course, we plan to broaden our expansion in the African market, but we are approaching this selectively and carefully."
Echoing this sentiment, CEO of Parimatch International, Anton Rublievskyi, stated: "Before building a brand in a new market, you need to make sure that all processes are in place, the product is competitive and that payment solutions for depositing and cashing out are working efficiently.
In Tanzania, we are promoting our brand through working with Diamond Platnumz, who has written a song for Parimatch which is now live on all local radio stations, as well as running advertising and influencer marketing campaigns. Currently we operate in Tanzania only, but this year we do have plans for expansion in Africa."
In 2019, Lasha Gogiberidze, former Chief Executive Officer at Parimatch Africa advocated Africa's position as an 'excellent demonstration of a market primed to drive the next step' in the future of both technology and the betting industry. In this new decade, aside from affiliates the next big focus in terms of gaming and technology are unequivocally mobile and live betting according to Belianin and Rublievskyi.
"With the development of mobile devices and technologies, the demand for live betting is growing rapidly," argued Belianin. "We track customer preferences, and have found that the audience in the region enjoy user-friendly and fast products. Gaming applications with an easily accessible interface and simplified jackpots are popular in Africa. Companies that have adapted their products to this demand have shown steady growth."
Rublievskyi concurred: "The development of mobile devices and connectivity in Africa is key to the accessibility and popularity of online betting platforms. Of course, we closely monitor the rate of digital transformation across the continent and therefore understand that the demand for retail space is gradually decreasing. Our task is to adapt the product to customer preferences, so we focus on developing convenient mobile apps for players and are moving towards the live betting market."
In terms of ongoing strategy, Parimatch International is developing a new version of its platform for the African industry which Belianin believes will "fundamentally change the competitive landscape of the Tanzanian market".
"Parimatch International is a multinational team, and we are working hard to expand our offer within Africa," he said. "Although we cannot announce the markets in which we plan to launch our product in 2020 just yet, we can say we will be launching in several countries with large markets and great potential for a successful introduction of our online betting format."
Belianin concluded: "We want to bring our innovative new product to customers in 2020. We also plan to launch several large-scale special projects focused on CSR and Tanzania's sport industry. Similarly, Parimatch International will strengthen ties with local sports leagues and teams in the near future so in terms of Africa in this new decade, we're definitely 'Fired Up to Win'!"
About Parimatch International:
Parimatch International is a part of the Parimatch holding, responsible for the international markets, such as Africa, Asia, and Latin America.
The company uses the newest version of the Parimatch products, which offer an exciting form of entertainment that enhances customers' enjoyment of sports and gaming.
The commitment to sports as entertainment is reflected in the sponsorship partnerships: UFC, Conor McGregor, Mike Tyson, and Diamond Platnumz are amongst them.
Parimatch International invests in the building of strong and agile business culture and constantly empowers employees' development.
GiG offering free Coronavirus compliance check to all online operators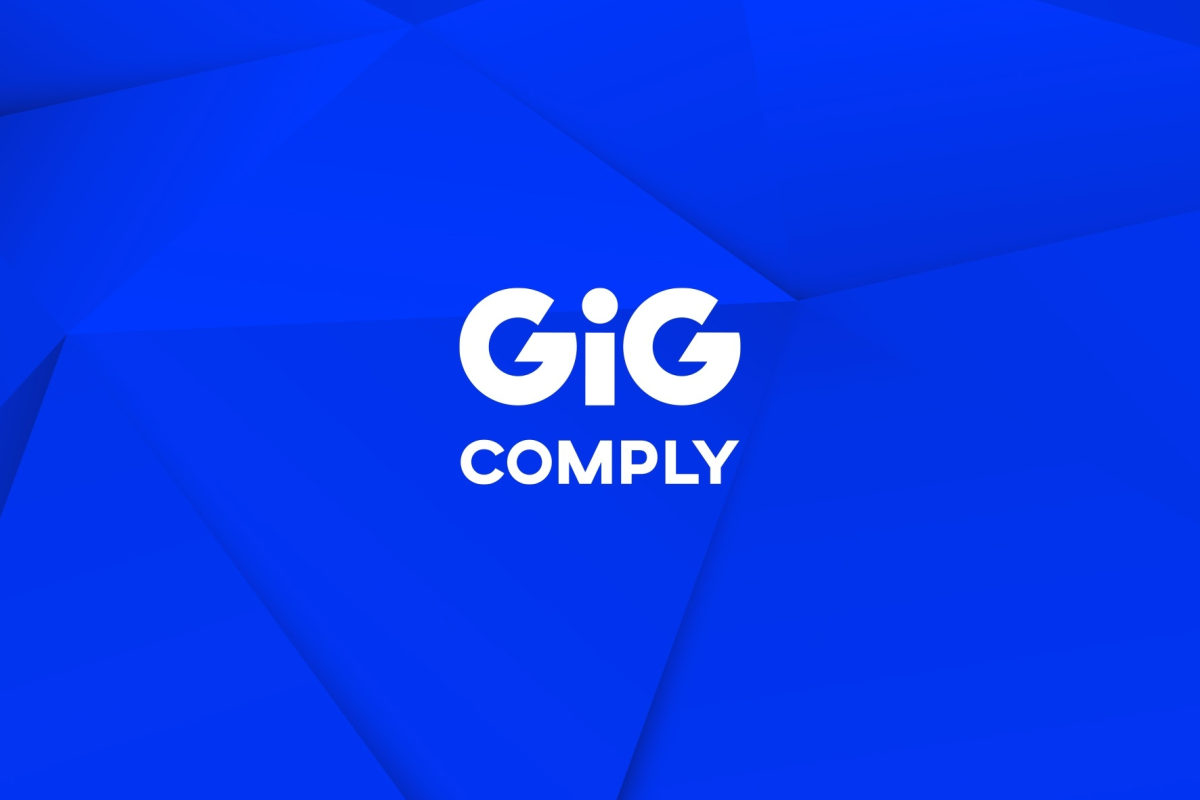 Reading Time:
< 1
minute
Gaming Innovation Group Inc. (GiG) has added Coronavirus keywords to its proprietary affiliate monitoring and compliance software, GiG Comply.
In direct response to the criticism of a few unethical affiliates exploiting the current Coronavirus crisis by supervisory authorities, GiG is offering free searches to operators that are concerned that their brand might be promoted inappropriately.
"We don't believe anyone should be profiteering off this crisis, which is having a huge effect on so many within our industry and through many others. Therefore we at GiG are running checks against COVID-19/ Coronavirus (and other associated keywords) for operators for free. Our technology can scan and analyse thousands of web pages within a short space of time and therefore is well placed to support our industries fight against those profiteering off the back of this crisis." James King, Director of Sales.
For more information or if you would like us to run a search against your brand then please email [email protected] and we'll set you up on the next check and email you the results.
Which Euro-based bookmakers are making the biggest gains in the Indian market?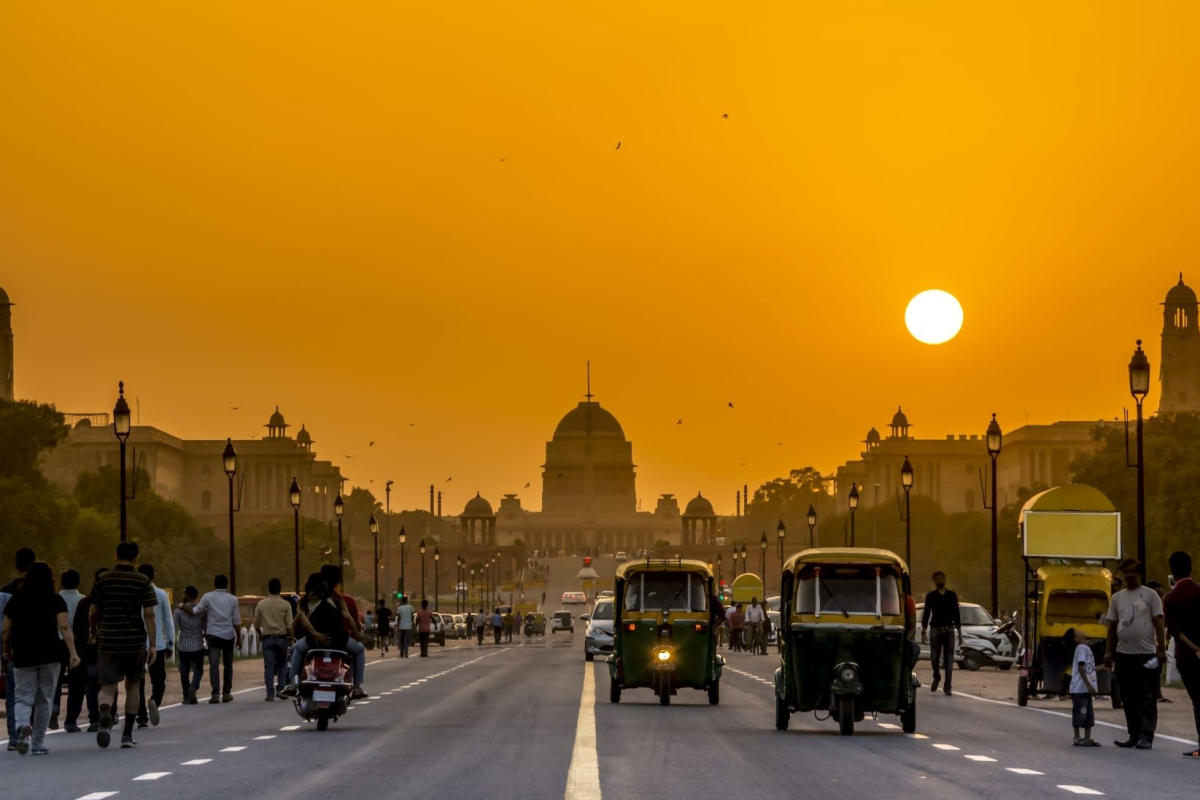 Reading Time:
3
minutes
With a population of more than 1.3 billion, analysts are predicting that more than 600 million people will have access to the internet in the subcontinent by 2021 with the potential of the online betting market in one of the world's biggest countries looking to be simply astronomical. 
Yet the online betting market in India is still largely underdeveloped. This is in part due to the murky legal status of online gambling in India. Gambling is illegal in India and often takes place illicitly under the radar of government authorities. The current legislation under The Public Gambling Act of 1867 unsurprisingly does not take into account the role of online gambling.
It leaves off-shore international operators free to offer their services to Indian players – a trend that is increasingly on the rise, as serious attempts by European based and licensed bookmakers looking to tap into the lucrative Indian are already well under way.
A question of trust
The likes of British based Betway and Bet365, as well as Swedish-founded operators LeoVegas, Unibet and ComeOn! have all expanded their portfolios to meet the needs of, and to attract Indian players. However, the big issue in reaching Indian players is the question of trust. 
When speaking to leading sports betting affiliate and CEO of Leadstar Media Eskil Kvarnström he emphasised the importance of enforcing the trust factor in using major online bookmakers. 
"With on-shore gambling illegal in India and with recent betting scandals in the IPL, many Indians are reluctant to gamble with online betting sites, even if it might be something they are interested in". 
"With our Indian products, particularly our Indian betting sites page on BetBlazers.com, we aim to reinforce the legitimacy of major international bookmakers, not simply just to present an overview on what is on offer".
Specialise and localise
Many of the aforementioned betting sites are starting to meet the challenges of the Indian market head on, and are beginning to understand the basic needs of the average Indian player. 
Offering payment methods that are compatible with the Indian market is an important ground principle in allowing players from India to access global operators, particularly as some Indian banks seek to block transactions related to gambling. A variety of payment options such as e-wallets to circumvent this obstacle are particularly important. 
The role of affiliates
The unique position of the Indian market in this respect is something that some affiliates such as Leadstar Media have sought to take a hands on approach to tackling. 
"Because India is still such a young market, we find it extremely important to provide an overview of what is on offer, but also the basics on how to access betting sites and how to actively participate."
"If you take our Betway review for example – as one of the leading online bookmakers in the world today, their expansion into India has been quiet but extremely successful. We see it as our job to rank and review the pros and cons of betting sites, but with such a nascent market as India we also offer tutorials on how to use betting sites like Betway, as well as how to access all the features available to Indian players.
Challenges going forward
The question of internet access, especially on mobile platforms, is still an issue for online bookmakers. However exposure to wireless internet is set to increase in the coming years, a trend that has been seen in Africa in particular. 
The question of accessibility, but also of education is a core principle that online bookmakers and only the most service-conscious affiliates are seeking to tackle right now. However, the fact of the matter is, European-based bookmakers such as Betway, Bet365 and Swedish operators are already taking the lion's share of gains in the Indian market by offering tailor-made products to entice potential Indian players.