Mixed Opinions on Gambling from Georgia General Assembly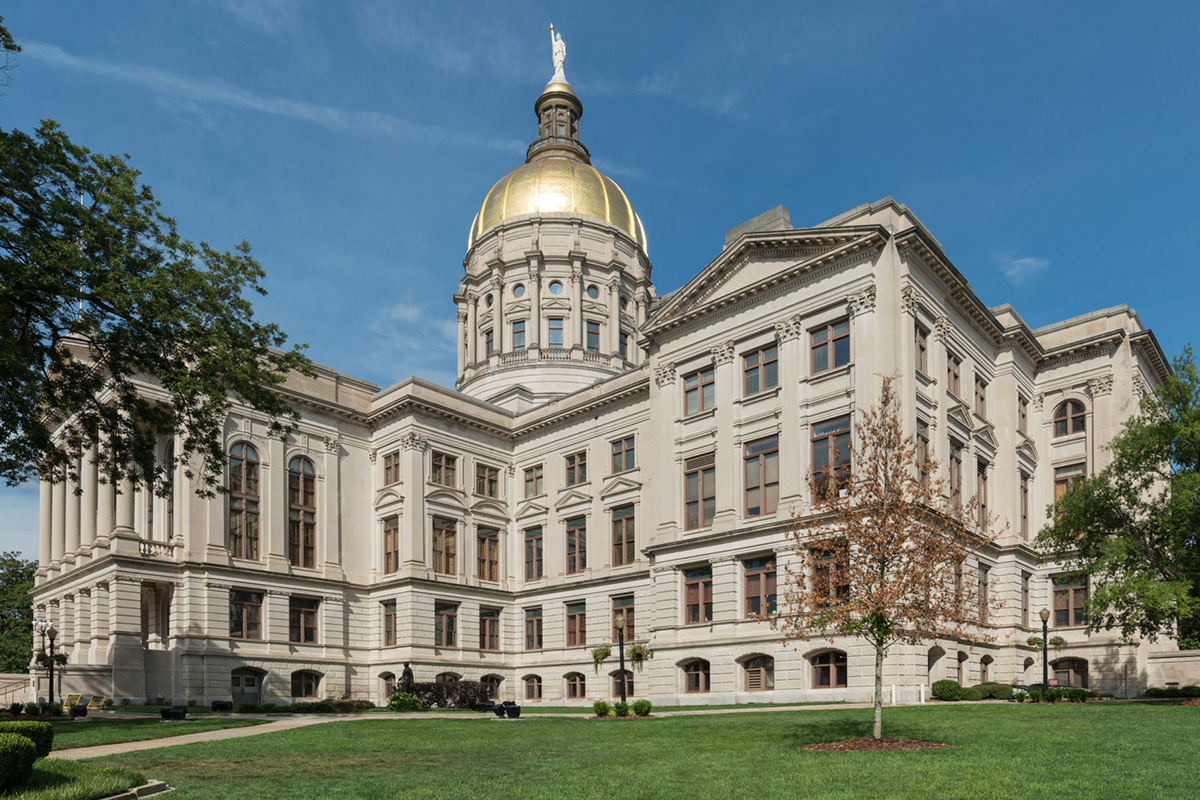 Reading Time:
2
minutes
The 2020 legislative session kicked off in Georgia. The leadership in the state House and Senate are not agreeing about whether Georgia is ready to consider expanding gambling. While the House seems bent on putting the issue before voters through a referendum, the Senate does not.
State Rep. Ron Stephens led a study committee in the House, which evaluated the merits of casino gambling, horse racing and sports betting. Stephens said traveling around the state, he's heard support for the idea and the House will "absolutely" move forward with it.
"We've got some folks that want to put a billion dollars into an entertainment complex that'll rival Disney or anything Universal Studios has. We need to give them the right to decide themselves, both on the statewide level and the local level. And it's going to require a vote. Nobody is going to come unless you vote for it," he said.
"One of these days we're either going to have to say we're going to quit talking, or we're going to vote it, and however it comes out is how it comes out. At some point, I think it is appropriate to let the people of Georgia have the final word," Speaker of the House David Ralston said.
Lt. Gov. Geoff Duncan, who serves as president of the Senate, said he's heard a different perspective on the issue.
"I've not had a line of senators over the last nine months outside of that office try to take the door off the hinges to talk about gambling. I just haven't seen that overwhelming push here in the state of Georgia. I certainly haven't heard it out as I've traveled around the state," he said.
Stephens in the House said he thinks it makes sense to explore the idea now, particularly since the state is grappling with a revenue shortfall. New gaming could generate more in taxes.
"Bottom line is we need the revenue so, I'm open to suggestions. And I'm the only one, I think, that's stepped up with a revenue enhancement as far as I know," he said.
Virginia Lottery launches IWG games becoming the Company's 23rd WLA/NASPL iLottery launch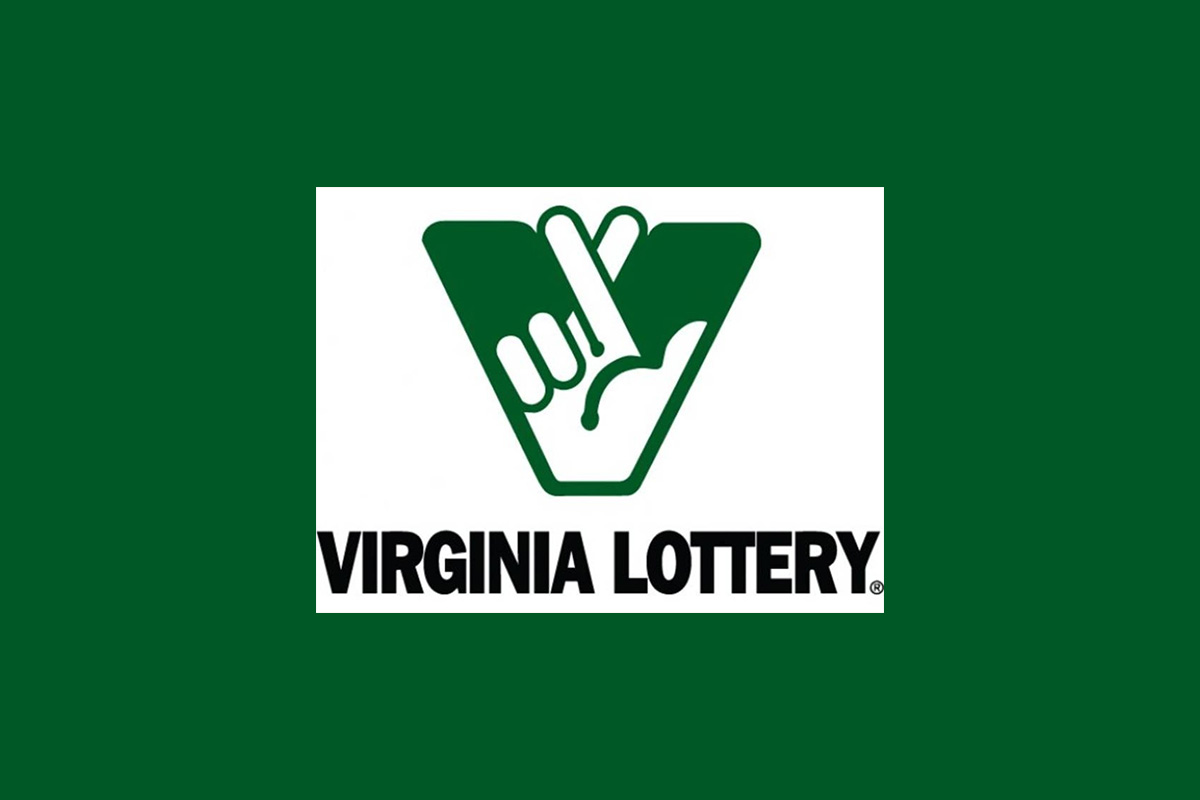 Reading Time:
2
minutes
Long-standing collaboration with NeoPollard produces fastest integration to-date
Today IWG digital instant win games launched on the Virginia Lottery's iLottery gaming platform, making it the 23rd WLA/NASPL-member lottery to launch the instant win supplier's games portfolio. The integration took just weeks to complete, a timeline made possible by the long-standing collaboration between IWG and NeoPollard Interactive, the Virginia Lottery's iLottery platform provider.
Following the execution of a five-year contract agreement, the completion of a streamlined integration process, and the implementation of IWG's locally-deployed Remote Game Server (RGS), the Virginia Lottery has elected to roll out the provider's top-performing games. An extensive portfolio of games is planned into the Lottery's roadmap.
Among the titles now available to Virginians is Cash Expander, a customized game from IWG that has been designed specifically for the Virginia Lottery. The gameplay, which utilizes the developer's core 'match three cluster' mechanic, includes gold, silver and bronze Virginia state symbols that activate the bonus round when three appear on-screen.
The release of Virginia Cash Expander marks the fourth iteration of this instant win game appearing in the North American iLottery market, following previous localized versions in Michigan, New Hampshire and Pennsylvania. These custom-made releases have proven hugely successful, with players appreciating the content that's been adapted for their own respective markets.
The launch of instant win games with the Virginia Lottery highlights the supplier's impressive lottery client network, with its content already live across the growing North American iLottery markets, including Georgia, Kentucky, Michigan, New Hampshire, and Pennsylvania in the US, and the Atlantic Provinces, Québec, and British Columbia in Canada.
Rhydian Fisher, IWG CEO, said: "We're so excited to be live in Virginia, our 23rd iLottery launch. The Virginia Lottery and its entrepreneurial approach to iLottery combined with the support of its platform vendor, NeoPollard, made it possible for us to execute a contract, integrate our RGS platform, and localize a set of games, all in a very short period of time. Clearly, the leading iLottery platforms have proven they can support the integration of independent game providers, like IWG, right during a program's initial launch."
Kevin Hall, Executive Director of Virginia Lottery, said: "IWG has done a tremendous job delivering the first of many games from its portfolio to the Virginia Lottery. They, along with our partners at NeoPollard, completed this integration within a very demanding timeline. Having seen the success of Cash Expander with other lotteries in North America, we're confident our own localized version will also appeal to a wide range of players here in Virginia."
AGA to Report on Q2 U.S. Commercial Casino Gaming Revenue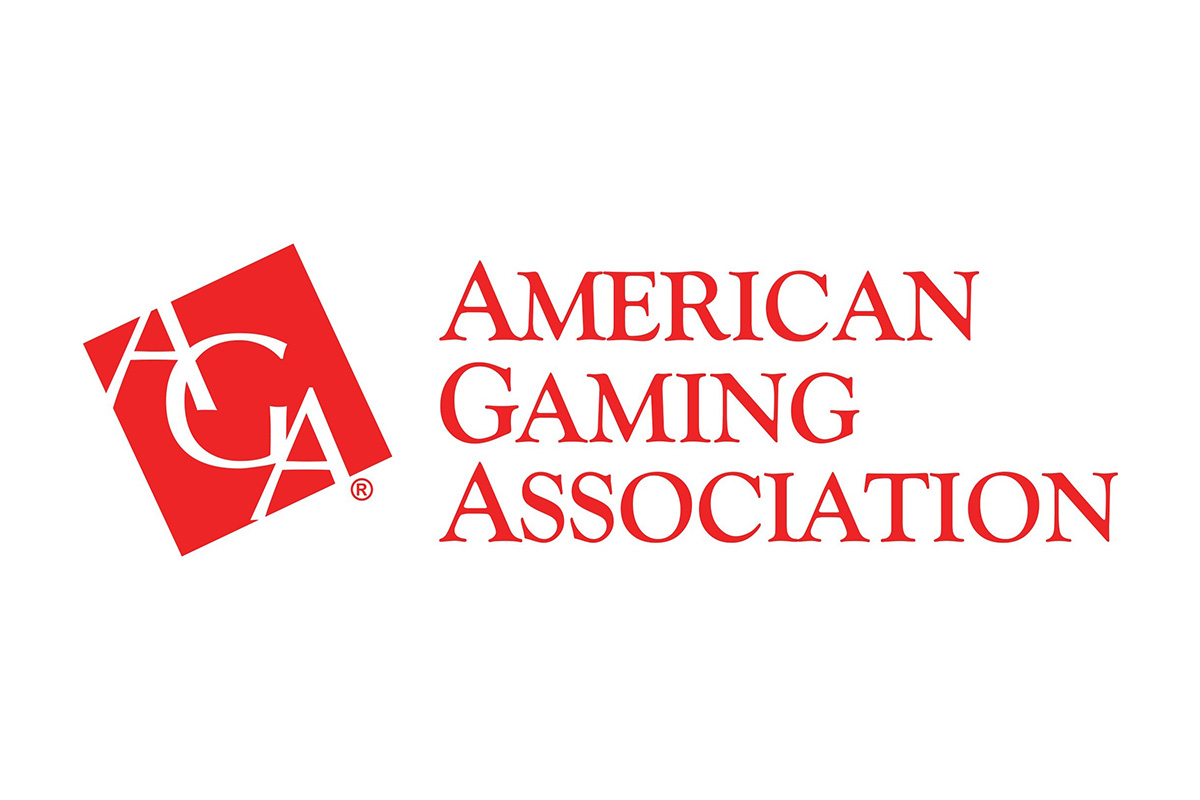 Reading Time:
< 1
minute
The American Gaming Association (AGA) will host a press call on Thursday, August 13, 2020 at 11:30 a.m. EDT to provide an overview and analysis of the commercial gaming industry's financial performance during Q2 2020. Data discussed will include national and state gross gaming revenue (GGR) broken down by gaming vertical.
WHO:          Bill Miller, AGA president and CEO.
WHAT:        Press call to discuss commercial casino GGR from Q2 2020 and YTD.
WHEN:          Thursday, August 13, 2020 at 11:30 a.m. EDT.
WHERE:      Register for the Zoom call here.
About the Report
AGA's new Commercial Gaming Revenue Tracker provides state-by-state and cumulative insight into the U.S. commercial gaming industry's financial performance based on state revenue reports. The first issue highlights second quarter results, ending June 30 (Q2 2020), and year-to-date comparisons.
PointsBet Partners with Kroenke Sports & Entertainment As Official, Exclusive Gaming Partner for Denver Nuggets, Colorado Avalanche, Colorado Mammoth & Pepsi Center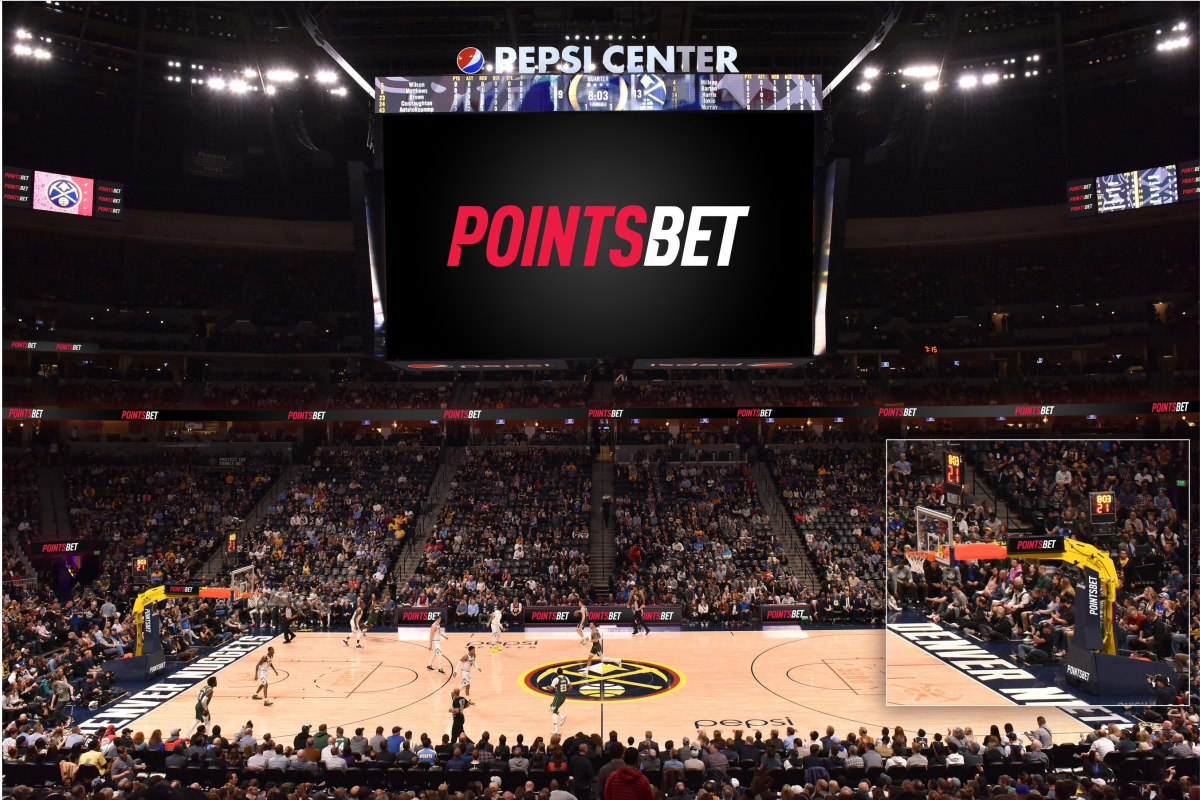 Reading Time:
3
minutes
PointsBet, a premier global sportsbook operator, and Kroenke Sports & Entertainment, LLC ("KSE") announced their entrance into a new, multi-year partnership making PointsBet the official and exclusive partner of the Denver Nuggets of the National Basketball Association, Colorado Avalanche of the National Hockey League, Colorado Mammoth of the National Lacrosse League, and their home arena, Pepsi Center. The agreement spans across the entire gaming category, including retail & online sports betting, daily fantasy, online casino, and free-to-play games. As part of the deal, PointsBet has also been named an official sports betting partner of KSE's Altitude TV and Altitude Sports Radio, which will feature PointsBet data integration.
"PointsBet is renowned within the gaming industry for product innovation and its unique PointsBetting product, as well as for having the fastest app in the marketplace," KSE EVP & Chief Operating Officer Matt Hutchings said.  "Sports fans are hungry for the added dimension that fantasy sports and gaming add to their experience.  We know that Nuggets, Avs, and Mammoth fans will be excited to have the opportunity to engage more deeply with their favorite teams via PointsBet.  PointsBet demonstrated just how much they value Denver and the Rocky Mountain Region, when they chose to locate their United States headquarters here in Colorado. They recognize, as do we, that Denver is a fast-growing and dynamic city home to some of the most passionate sports fans in the world."
"It was instant from day one there were shared values between the Kroenke Sports & Entertainment team and PointsBet, with a clear focus for putting our fans and customers first. We've long stated that our goal is to become synonymous with Colorado sports betting, and this exclusive partnership with our hometown teams in the Denver Nuggets, Colorado Avalanche, and Colorado Mammoth, plus premium entertainment spaces within their playing arena, is a momentous step in that process," noted Johnny Aitken, CEO of PointsBet USA. "We have defined ourselves via our proprietary, in-house technology on delivering the fastest and easiest sports betting experience in the USA, and Denver sports fans in-arena or at home watching games on the Altitude Sports Network will be provided many ways to elevate their viewing experience engaging with our market-leading PointsBet Sportsbook app."
As part of the multi-year deal, KSE will unveil a new in-arena destination at Pepsi Center to be live for the 2020-21 seasons, featuring three distinct areas: the PointsBet Sports Bar, an outdoor patio extension of the PointsBet Sports Bar, and the PointsBet Premium Club. Pepsi Center's club level will also undergo a rebrand for the 2020-21 seasons, now to be called the "PointsBet Club Level" featuring signage from the sportsbook, brand ambassador placements, and more. KSE will also unveil significantly enhanced in-arena WiFi for the 2020-21 seasons, complementing PointsBet's market-leading speed and ease of use across every customer touchpoint within the PointsBet app. On gamedays, PointsBet will display prominent, broadcast-visible branding and signage, including on the stanchions at Denver Nuggets games and on the ice and dasher boards for Avalanche contests.
Additional details of the partnership include PointsBet being named an official sports betting partner of KSE's Altitude TV and Altitude Sports Radio, with PointsBet data to be integrated into both pre-game and in-game features. PointsBet, Altitude TV, and Altitude Sports Radio will work together to enhance consumer education and encourage responsible gambling via integrated content. The Altitude Sports Radio relationship will strictly encompass the Nuggets and Avalanche, while the Altitude TV relationship will cover Mammoth lacrosse as well.
The partnership is soon to be bolstered with the release of the upcoming KSE mobile app, designed to dramatically improve the experience of planning and attending an event at Pepsi Center. Upon launch, PointsBet will be the app's title sponsor and will be prominently incorporated via digital media and branding, social posts, push notifications, and more. PointsBet-specific push notifications and a PointsBet digital presence will also be featured in the respective apps of the Nuggets, Avalanche, and Mammoth. PointsBet will work with the Nuggets and Avalanche to further enhance fan engagement and experience via alumni appearances and events.
Though not yet available in the state of Colorado, PointsBet is expected to soon release its market-leading sports wagering app for sports bettors within the Centennial State. Those interested can currently participate in the company's free-to-play challenge, the PointsBet Pick 6, a contest-style game that allows sports fans across the country to experience PointsBet's premier service and technology while presenting an opportunity to win $25,000 every week. A true hometown sportsbook for the Colorado consumer, PointsBet is proud to have recently began construction on their new flagship US headquarters, based in the LoDo area of downtown Denver. The premier global sportsbook operator will also have a retail presence at Double Eagle Hotel & Casino in Cripple Creek, CO.
SOURCE PointsBet