Exclusive Q&A with Dario Jurcic, Chief Business Officer at NSoft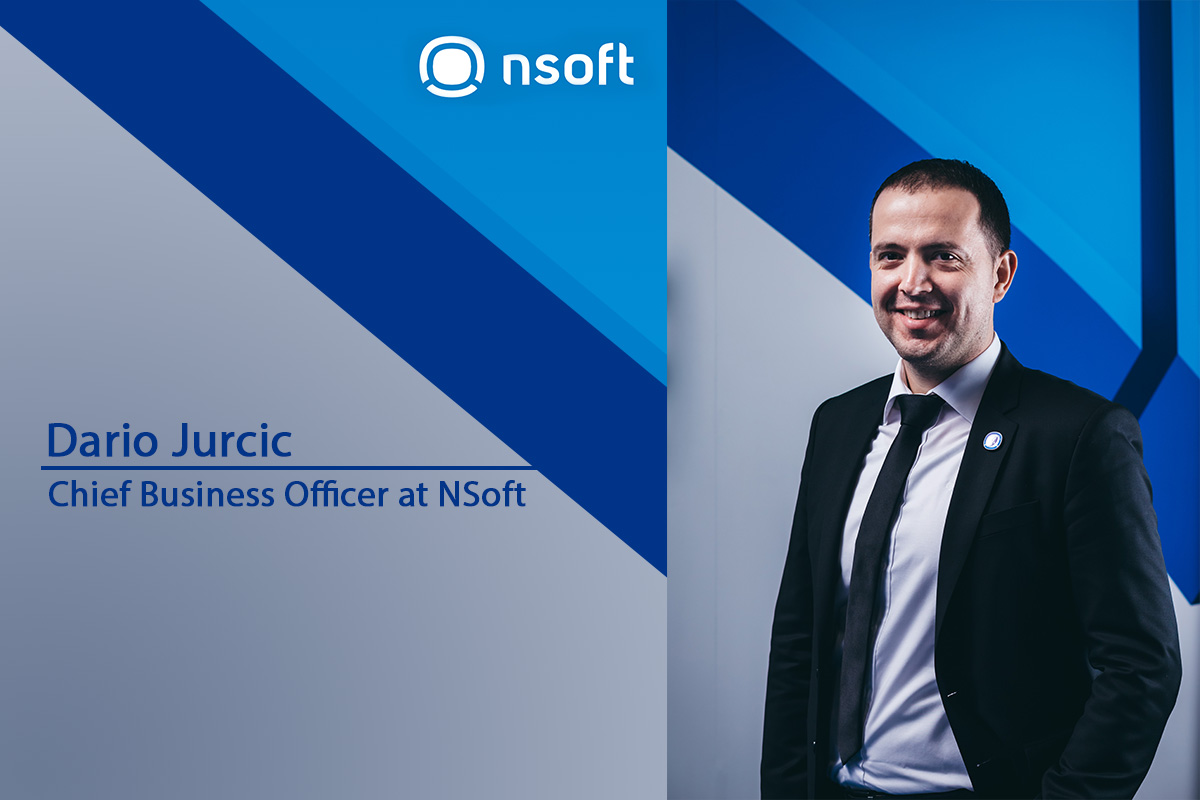 Reading Time:
4
minutes
Let's begin with a few words about yourself and the company, NSoft. Our readers love to hear confident, top-class professionals say something about themselves and their job.
My name is Dario Jurcic, and I'm a Board member (Chief Business Officer) at NSoft company. I have been performing this role for the past 1.5 year. Prior to joining NSoft, I have been working in the banking industry, and my background is in IT/BI. NSoft is a leading software solutions provider hailing from Bosnia & Herzegovina, with its core business in entertainment, but recently we have also expanded our portfolio to security and health. We pride ourselves for being one of the few truly multi-vertical omni-channel solution providers with a wide range of products, such as Platform, Sportsbook, Virtual and Draw based games, Casino but also in-house terminal/ssbt production.
The year 2019 was a crucial year for NSoft. You had planned global expansion as the main mission for the year? Looking back, how did it go?
Prior to 2019 we knew we had the right products and services, but in 2019 we decided to go more aggressively on advocating our portfolio to a much wider audience. The campaign included heavy digital marketing efforts, but also increasing our business team in Africa, Asia and Latin America. This resulted in significant revenue growth and new market penetrations, however, the best is yet to come as the onboarding process has passed and the team is pressing on.
You have recently signed a big deal in Haiti. Could you tell us more about your progress in Haiti?
The reception of our solutions in Haiti was beyond our expectations. The punters really love the products, especially the virtuals, and the partners are enjoying steady business growth. Nevertheless, the whole Latin America is really interesting for us and as I mentioned before we do have our representatives in the region now. It is really important to understand the needs of this market and we're doing our best to understand and adapt to customer needs. I can only see more success for NSoft in this area, especially now since Brazil is opening its doors.
NSoft started offering Betradar's Virtual Football League to Fortuna Romania's customers in December. How has been the customers' response towards the game so far?
That's an interesting trifecta you mentioned: Romania, Betradar and Fortuna Group.
Romania is one of our key markets, Betradar is our partner of choice while Fortuna Group is one of our largest and most renowned partners. Doing business in Romania, partnering with Betradar and Fortuna have brought us much success so it's no wonder that introducing a new product with the three ingredients combined was a complete success.
NSoft now has offices in Croatia, Asia, and Costa Rica, apart from headquarters in Bosnia and Herzegovina.  What are your expansion plans?
We do not plan to stop there. Africa is actually the continent we're investing the most, and where we have expanded our team the most. The opportunities there are vast, and the development of the industry is as exciting as it was in Europe 10 years ago. Apart from that, we've just established our Business Development Department with a goal to tackle untapped opportunities with a bit different approach. The synergy between our gaming solutions and our security solutions will bring even more USP's – but we'll talk about when time is due.
The US gaming industry is undergoing tremendous changes. Tell us more about your US-specific products. How different is the US gaming sector from Europe's?
Currently we are not so much focused on the US, but it, definitely, is on our roadmap. I believe that retail will be strong in the US, and I don't think there is a better solutions provider for retail in the world thanus. We did see a growing interest for our SSBT's in this market and I think STARK terminals will open many doors for us there. We need to be careful though, and we need to meet the needs of the markets we just expanded to. Losing focus and understanding of customer's needs might backfire – so we're taking one step at a time.
Now we can about some of your products. What set apart your betting platform, Seven, from the competition?
The Seven platform was built from code line 1 for the cloud, no legacy code. It is both horizontally and vertically scalable and built on modern technologies. This means that the needs for any size of operator could be met – and scalability is really something operators struggle nowadays. When you add to that its omnichannel capabilities, seamless product and payment methods integrations combined with clean UI you do have a winner. Our extensive device management makes us second to none when it comes to retail, you can install and operate thousands of devices from a single point and that is really remarkable and very much needed in the fast moving world where you don't have the time to sit in the car and go to the shop to install a device.
Could you tell us about your upcoming products and games?
During ICE 2020 we will be displaying our two new virtuals: Virtual Drag Races and Virtual Penalty Shootout. I wouldn't want to spoil it now, but both games are very much unique, and I'm eager to see the reception during the expo. Apart from that, we will be displaying our brand new T-800 terminal which is a bit more robust version of the ultra slim and popular T-1000 terminal. Also, something we're really proud of are the synergies of our products so you'll be able to see Vision AI surveillance system integrated on our terminals or even on Seven platform. Later, during the year we will be presenting our new Casino vertical products, but also products that belong to the health industry.
Now on to the final question. It is perhaps more cultural than technological. NSoft grew from a city that is not too well known for its software products. How difficult is it for a company from a Balkan or Eastern European country to scale new heights in the global technological front?
I think the hardest part is behind us, we have conquered the region we came from and we already see the good results in the new markets. Having the best company culture and the best team does help. When you add to that the variety and maturity of product portfolio, how could we go wrong?
No matter where we do business, or where we onboard new colleagues, the reception of NSoft is amazing and we are humbled and thankful for this. The best is yet to come.

Super league – FIFA chief Infantino: "We need to face the problems in football together"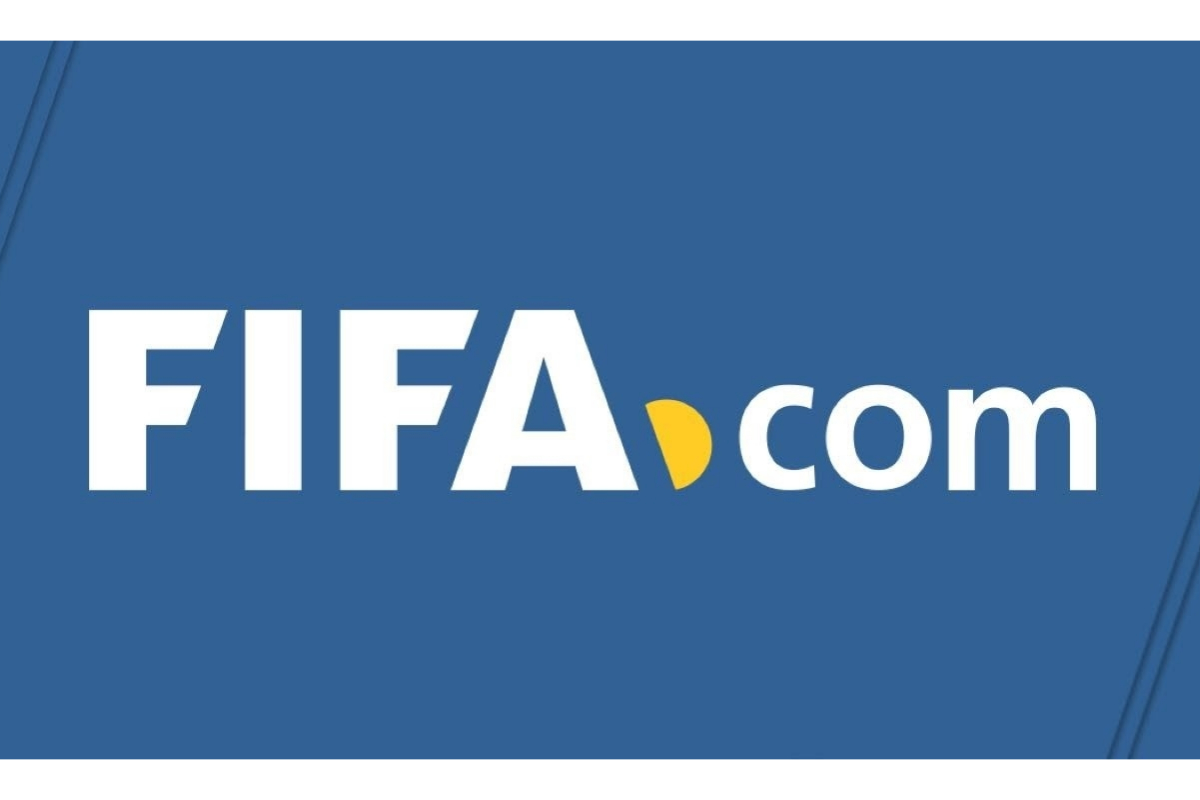 Reading Time:
9
minutes
Speaking to AS, the FIFA president offered his thoughts on the Super League, calling for dialogue with the clubs but also saying he understands the potential need for sanctions
In an exclusive interview with AS, FIFA president Gianni Infantino answers questions on the European Super League (ESL) and major clubs' conflict with UEFA, and discusses the issue of sanctions for the 12 breakaway rebels. He also talks about young people's waning interest in football, clubs' multi-million-euro losses and the need to control spending on transfer fees, players' salaries and agents' commissions, something he describes as "exploding to unhealthy levels".
– As the former secretary-general of UEFA, you appear to be the ideal person to mediate in the conflict between European football's governing body and the major clubs involved in the European Super League breakaway attempt. What can you do to help?
I am the president of FIFA and my responsibility is to defend football as a whole and all around the world. This includes small, medium and big clubs, leagues and federations of all over the world with different levels of development, all the players, coaches, officials and each and every stakeholder, always having in mind the fans, which are and should be at the centre of everything we do. I have been very clear in what is mine and FIFA's position on this matter. We stand by UEFA in rejecting the Super League. We are against it and we will always be against any competition which is not part of the international structures of football and that threatens the unity and solidarity that should always exist in the football pyramid, which links grassroots and amateur level to the top stars. Having said that, it is also my duty to advocate that all the parties should enter into a profound and hopefully constructive dialogue in search of positive solutions. Our duty as the world governing body is to have our doors open to everyone, we need to face the problems in football together.
– It's a conflict that has been bubbling away for years, because each side has its arguments: UEFA because it organises the competition, and the clubs because they're the ones who pay the players. What solutions would you propose?
Our game is so incredibly successful also because there is a bond, a link between the bottom and the top of the pyramid. Between a girl or a boy playing in school or on the streets and a professional player scoring a goal in the final of a big competition. The clubs are an essential part of that pyramid but there are also other structures to ensure that everyone is united and there are solidarity and control mechanisms put in place in order for the less privileged to benefit, even if just partially, from the success and popularity of the most successful and powerful ones. As in everything in life a fair balance needs to be sought so that everyone's interests is defended. As I said, in FIFA, our interest is the defence of football as a whole, from grassroots to the big stars, and all around the world, not only Europe but also in the Americas, the Caribbean, Africa, Asia and Oceania. We, for example, proposed and have approved a competition which we think fills a gap in this particular context. With a proper new Club World Cup, which will replace two competitions (the current annual Club World Cup and the Confederations Cup) so it won't be an extra burden to players, and for which several big clubs will qualify, a new revenue stream will exist with benefits not only for the participating clubs but also to all the entire football pyramid. In fact, FIFA will not keep one single dollar from this competition and we will make sure that a percentage goes to non-participating clubs, leagues, federations, youth and women's football all around the world. Speaking of which, we will be announcing soon the creation of a women's Club World Cup which I think will be also a great success. We need to find solutions together and I have been proposing an extensive and in-depth debate on where we are today and how we can move forward stronger and better prepared for situations like the one which occurred with the pandemic.
– You have said you prefer dialogue rather than sanctions for the clubs; some have considered this an attack on UEFA and its president.
Let me be very clear on that. FIFA and me personally support UEFA and its president against the Super League. I think we need to think carefully on the next steps because this is a complex matter and goes well beyond a single competition – it is about the entire global football ecosystem. As for the sanctions, there are independent and competent bodies that should analyse what can and should be done in this respect and it is therefore not for me to comment on this. Obviously I don't exclude therefore that sanctions are implemented at national, continental or a world level. I said it once and I say again very clearly. Either the clubs want to be part of the football structures, or they will have to face the consequences. This is obvious and I am sure they know that. By the way, since we are talking about it, let me clarify that when I said that a leader has to think on why we are where we are, I wasn't referring to the UEFA president. I was calling on all football administrators to come together and reflect on the context we live in. I would like all the parts to get together and have a constructive dialogue to find the best solutions to everyone. A peaceful solution is always better than a conflict. I repeat, this goes beyond a single competition. This has a global impact as for example there are players from all over the world playing for these clubs and FIFA needs to protect global national team football. In any case, I believe everyone should be entitled to say what he thinks, in the best and most effective format possible with all the stakeholders present, not just a few. Many are willing to enter into a dialogue and of course FIFA's doors are always open to everyone in football, having always at heart the superior interests of football. One thing has to be very clear though, we won't accept proposals that represent a contradiction of the values of our game like sporting merit, solidarity, integrity and the fair access to competitions.
– What do you make of the fact that of the four Champions League semi-finalists this season, three – Manchester City, Paris Saint-Germain and Chelsea – have been investigated for Financial Fair Play breaches? You were one of the major champions of FFP – don't you think that it is no longer effective and that it could be one of the reasons for the creation of the ESL? Because it's clear that UEFA's control mechanisms have failed and that the ESL seeks peer oversight.
UEFA has independent bodies to deal with those cases and I shouldn't comment on them. When FFP was introduced, it was done in agreement with all the clubs and there was a consensus that these rules were necessary. In 2011, European clubs were having a net deficit of 1.7 billion euros and, after the introduction of the FFP, in five years, also thanks to those rules, the losses were reduced to less than 300 million. It's true that with time, things change, and the covid-19 crisis also showed us that we need to adapt. What was effective and adequate 10 years ago might need to be revisited to see if it still makes sense and if it works, but I think football will always need transparency and control mechanisms at all levels.
– In the UK, many supporters took to the streets to protest against the ESL, but none of the Premier League clubs who signed up are British-owned. Their owners are Arab sheikhs, American billionaires and Russian oligarchs. Does football really belong to the fans?
Fans have to be at the heart of everything we do. Without fans and their passion, football wouldn't be what it is and we need to keep that in mind all the time. Football is and should be essentially for the fans and we have to find ways to protect their interests. Investments in football should be welcome but, as I said, as long as they are transparent and there are control mechanisms to ensure a competitive balance as well as a healthy and sustainable industry.
– Of the world's biggest clubs, there are only two that continue to follow the romantic ideal of being exclusively fan-owned: Real Madrid and Barcelona. Do you understand why they feel like Asterix's village?
There are some other examples like in Germany and other countries, but I understand your question, which should also be put into the context of the legal framework where sport fits. Sports and football have a specificity that everyone needs to understand and respect, including political authorities because we don't live in a bubble. Football has to respect laws and systems in the different countries and regions where it's integrated, and those laws should allow that the sports regulations can implement several measures ensuring our industry is solid, transparent and respected.
– What can FIFA do to reverse the trend shown in the latest Global Reach of Football report, which found that almost half of young people between 15 and 24 are losing interest in football?
The world is evolving fast and what was always a formula of success for us might not be the right one for the future. There are some things we can't and shouldn't compromise. The beauty of football is also its simplicity. On the other hand, maintaining everything exactly as it is might not attract young audiences as much as in the past and that is why I think a large and frank debate must take place on if we can have less but more meaningful games, maybe new formats of competitions, maybe more play-off stages. I think the huge investment we are making in women's football will be a great way to bring more fans, for example. I am sure there will be plenty of other good ideas and that football will continue to be a universal source of joy and entertainment for billions of people.
– One of the world's most prestigious clubs, Liverpool, has announced losses of 50 million euros in the last 12 months. Among the 12 ESL clubs, losses of between 1.5 billion and 2 billion euros are forecast. Not every club has a state behind it to solve its problems. Can you understand where they're coming from in that sense?
As I said, financial control mechanisms are very important also to ensure a balanced and fair competition. I have been saying a few times that we should think if we can introduce some sort of salary caps, transfer fee and squad size limits and other rules that can help to control a spending spiral which is harmful for the game even if we live in an ever more globalised world. Of course the controversy over the Super League took over the debate but this should really be an opportunity to focus on the key issues of football and its future. Concentration of power and money in fewer and fewer. Competitive imbalance getting worse and worse nationally and even much more internationally. Salaries, transfer fees and agent fees exploding to unhealthy levels. Growing imbalance between national teams and clubs due to the inappropriateness of the international match calendar for the new global football landscape. Women's football growth.
– You know Spain and UEFA well. In all honesty, what would a Champions League be without Real Madrid, Barcelona and Juventus? How much value would it lose? 50, 60… 80%? UEFA president Aleksander Ceferin also knows that. Isn't it a bluff when he threatens these clubs with a ban from the competition?
Everyone in football knows how important are those big clubs that make so many millions of fans in their home countries and around the world vibrate but we also need to take care of the not so big clubs, leagues and federations which are not at the top of the pyramid but ensure that football is played and promoted all around the world. UEFA will decide what is the most suitable action to take on its competitions. Of course, we need to be strict and ready to take firm actions not losing sight of the possibility to try and find common solutions for common problems.
– What real chance is there of holding the men's World Cup every two years instead of every four years? Far from putting a strain on the fixture schedule, don't you think it would lighten it by putting an end to many less prestigious continental competitions that attract less interest?
I think you are referring to Arsène Wenger's idea of having the World Cup and the Euros more frequently. I've been reading with interest several opinions about the international match calendar and I think football should reflect on why so many people, namely the fans, consider that in many parts of the world, the qualifying phases are not exciting and interesting. Is it worth interrupting the domestic season so many times? Are we really using national team football the best way we can? Again, I think all the stakeholders, including players, coaches and fans, should come forward and bring their ideas to see if there is a better option for everyone.
– What do you have to say to those who say FIFA can't be impartial in the conflict between UEFA and the ESL because it's working with Qatar, the World Cup 2022 hosts, and the emir of Qatar is the owner of PSG?
It's the first time I hear that but it's interesting because I saw a few persons, including here in Spain, saying the opposite… that I was benevolent with the clubs who were promoting the Super League. My interest and FIFA's interest is that football develops sustainably and in a healthy way all around the world – not only in Europe. We need to have an overall perspective and we will only manage to achieve something better than we have now if everyone in good faith is ready to discuss openly with no taboos but having as first priority the interest for our game, not only their own interest. I understand for example that the big leagues defend their competitions as they are the biggest, and I want them to become even bigger. But at the same time I want other leagues all over the world to grow as well and become real competitors to these big leagues, so that everyone wins at the end because we would have a much healthier and more sustainable global football ecosystem. And because ultimately – and this is the most important element in the equation – the fans, all the fans from all over the world, are everyone's most important stakeholders. And we need to work in the interest of the four billion football fans all over the world. I've just come back from a trip to Côte d'Ivoire, Liberia and Sierra Leone. I've visited schools there and witnessed the extreme needs but also the hope and dignity that football can bring to millions of children.
This article was originally published in Spanish newspaper Diario AS. The author of that article is Joaquín Maroto (@AS_Maroto)
Exclusive interview: Lucksome director Bryan Upton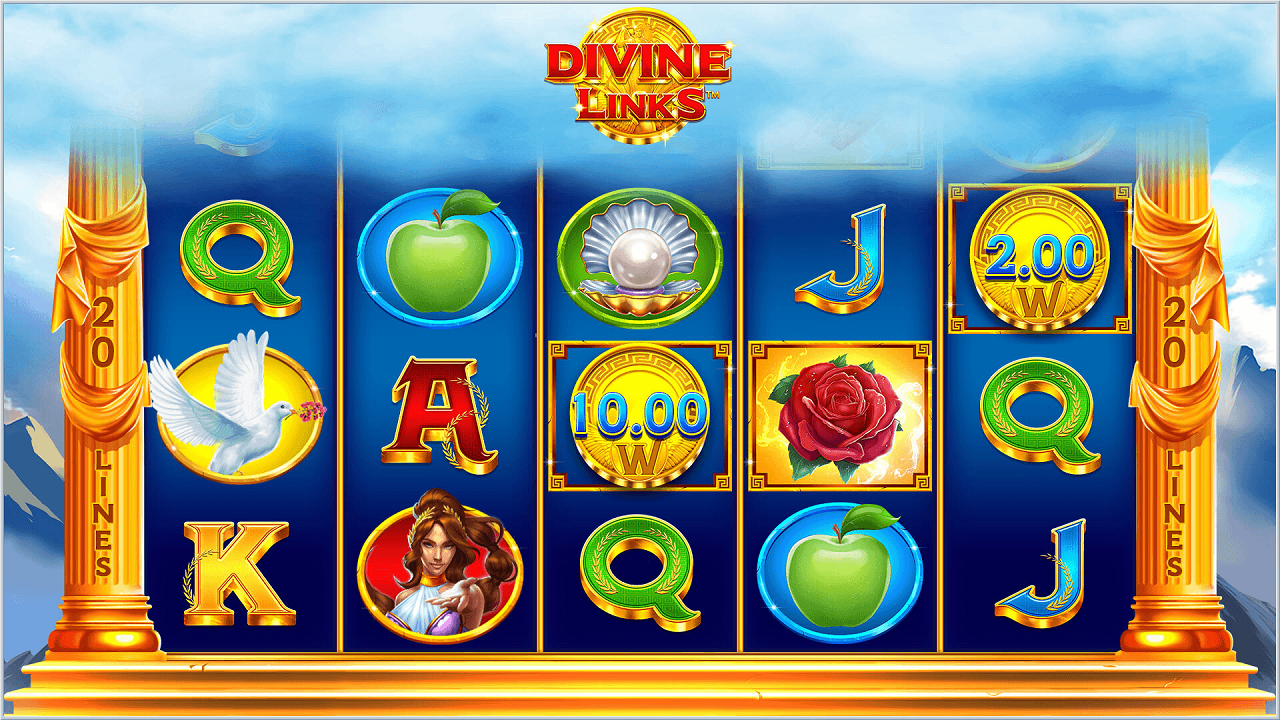 Reading Time:
3
minutes
Lucksome, the new games studio powered by Blueprint Gaming, has launched its first ever slot with the release of Divine Links. In this exclusive interview with European Gaming, Lucksome director Bryan Upton discusses the studio's ambitions to deliver games that hand further control over to the player, as well as it plans over the coming months
Tell us more about Lucksome, how do you intend to differentiate yourselves?
Bryan Upton (BU): We intend to provide players with better game information, communicating clearly on how our games will feel to play and what they can expect from each Lucksome title. This gives the end user a more informed choice about our games. With Divine Links, the first release from Lucksome, players will find that there are options on how they want to play, which enables them to drive the action across the gameplay.
In addition, we're localising games in key markets to provide more attuned gaming experiences, with translated game names for more familiarity for those players. Clean graphics, along with strong and bold presentation, are key characteristics of our slots for players to enjoy without feeling overwhelmed.
The first release includes new features Lux Reels™ and Lucksome Locks™. What was the inspiration behind these new concepts and how do they work? Will they feature in future releases?
BU: Lux Reels™ is a tweak on a popular mechanic, where we've added those nice and unique Money Scatter Wilds and that exciting feeling of landing either x2 Cash Upgrades, Extra Money Scatters or Free Spins Scatters. We wanted that never ending feeling from linking features, having them launching from each other for ultimate excitement. We'll keep iterating on mechanics like these and taking them forward, ensuring players are receiving something new and interesting with each game.
Lucksome Locks™, if liked by players, will feature in most of our upcoming games. We wanted to introduce a cheaper cost alternative to a feature buy where there is still some excitement about triggering a hero feature or the bonus. Lucksome Locks™ absolutely achieves that, as there's still some suspense as to whether the bonus will be activated or not.
Are there any particular markets you are targeting with Divine Links and future Lucksome games?
BU: The ambition of Lucksome is target global markets with our content, but some of our games will be aimed at specific markets or market clusters. We see differing tastes from Eastern to Western and Northern to Southern European countries, as well as further flung countries. You can be sure to expect games coming from us looking at clusters of countries with commonalities.
For a new games studio, how important is the support of Blueprint Gaming in elevating the reach of your content?
BU: It's huge for us. Blueprint Gaming and the team have done an absolutely cracking job with their distribution, the technology and capabilities of the games development system. Small studios need strong distribution and support in order to achieve success. Blueprint has all of this with its ever growing network of operators.
They've been great people and partners to work with, as well as being incredibly supportive and understanding about the need for studios to have their own brand, identity and approach to game design. They've given us a playground to innovate within, so expect some great things to come!
What kinds of new games and features can we expect from Lucksome for the rest of the year?
BU: We only kicked off in September 2020 as a studio, so we're just getting our first games under our belt and are really picking up steam and have come a very long way already.
Expect the quality within our games to increase, as well as the functionality and features to more innovative. We're working on something very special at the moment. I can't really say too much but with the support and collaboration of the Blueprint team, we'll be announcing something truly unique, innovative and big this year.
Exclusive Q&A with Ivan Montik, Founder of SoftSwiss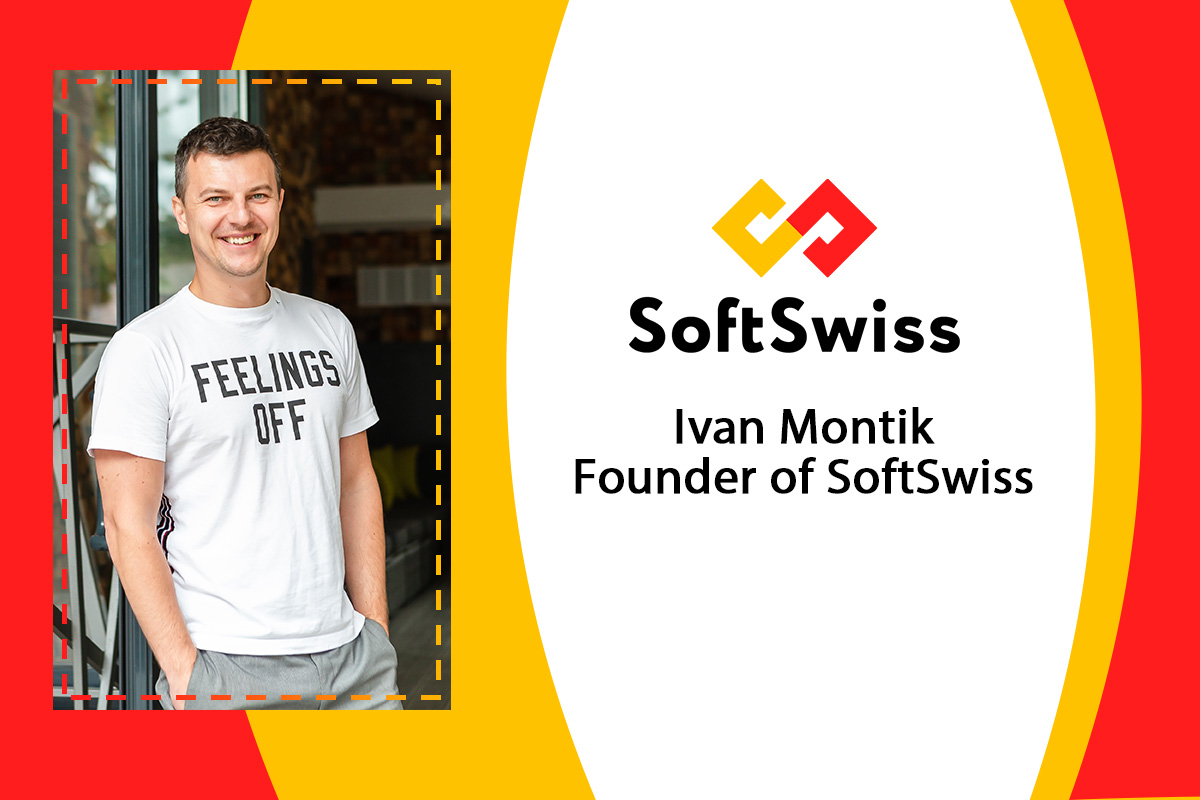 Reading Time:
9
minutes
Let's begin with something about yourself. Our readers enjoy reading top technocrats' version about themselves.
Technology has always been among my top interests. I got my first PC at school after taking the decision to sell my piano, and I knew it was the right decision. I tried to get as much out of it as possible and started learning the basics of programming on my own which then led me to studying Information Technology at the Belarussian State University. However, I found business just as fascinating as high tech, so I decided to combine both. I studied management and finance and got a Masters Degree in Economics.  That was followed by several years of corporate management in a bank, certain experience in oil trading, and a leading position in a large mass media project. And then I was fit for starting something on my own, something which involved IT. 
When I look back at those years and at all the jobs I did I realize that none of that was done in vain. These were small steps towards my present self: business owner and company CEO, but also investor in various sectors beyond IT and fin tech. Making a successful business opens up many opportunities and brings you to many interesting people with their ideas and projects, and you have enough experience to evaluate their chance for success. I invest into projects which are especially close to my heart and which I know have social importance,  and then I enjoy seeing them grow.  I have also reached the point where I can afford to support non-commercial projects and I'm thankful to have this opportunity to participate in social projects and charity. 
What were the circumstances under which you entered the gaming sector?
I founded SoftSwiss in 2009 and, as many other IT companies in Belarus, we started with outsourcing.  We developed custom software for different industries. In my home country, the number of talented software engineers is bigger than anywhere else, so we managed to create a really strong team and set up the right processes to deliver great projects to the clients, and at some point, I realized that we had got enough experience to do our own thing. So we launched our first product-online auction software, which further developed into a separate business and became the basis for our current fintech direction. And then we thought about gaming, although none of us had any prior experience with it. We knew it required complex technology, and we knew we had enough technical skills and expertise, so we took that risk. What we didn't know was how many things you need to grasp beyond the technology. Gaming is all about regulation, jurisdictions and banks, and good software is just a small part. I'm glad I didn't quite realize it at the moment I entered gaming, as it could have made me hesitant. But business is all about taking risks and overcoming challenges, so we learnt by doing and got to grips with every small aspect of working in the sector. 
How has been the journey so far for SoftSwiss? It would be great if you can share some fascinating stories or anecdotes.
As I said, the journey involved some ups and downs, and a lot of bottlenecks to overcome. When you start a new thing, you are not an expert in it despite all the theoretical knowledge you got at the university. But you need to position yourself as an expert because you need to gain trust. When you just start your company and need to employ people, especially programmers, you need to give them the sense of confidence that the company will survive in the highly competitive market. But it's even harder with the clients. All of them want to see your previous experience, examples of working businesses, client references,  – everything you don't have with your brand new product. I remember myself on the ICE Gaming Show in London back in 2013, with a small stand shared with a partner, presenting our online gaming platform for the first time to the public and trying to get my first contract. I knew the software was good, but there was no single online casino using it which I could show, so I just showed a demo and told about other products we already had. People were coming to our stand and asking questions I couldn't always answer because I lacked that experience, but I tried to guess and promised to investigate further. I pretended to be an expert until our first client took the risk to work with the young company and try the new software. If you don't know something, pretend you do, but pretend responsibly. 
One of the memories that matter a lot to me is the interview that I gave to Vitaly Buterin, the famous co-founder of Ethereum. It was back in 2013, long before he invented the breakthrough technology. Vitaly was working as a journalist for an online magazine and I was telling him about my vision of the future of cryptocurrencies. Ethereum wasn't part of that vision, Buterin wasn't the most well-known name in the crypto world, and SoftSwiss didn't have 600 employees. Things have changed!
How is the business going for SoftSwiss? Could you share some stats with us which would demonstrate SoftSwiss achievements over the years?
Since 2009, my business has been developing in different directions and has grown into a group of companies employing over 600 people. The online casino platform supports over 300 websites with 4B EUR bets processed monthly. SoftSwiss game aggregator with 11 000 games from 70 providers in its portfolio has recently met the 150 mln EUR GGR goal.  Our proprietary games brand already has over 60 exclusive games. Our software is licensed by 7 jurisdictions. We are already working with India, Japan and South Korea and are now entering the African continent. We were the first company to implement Bitcoin payments in the online casino platform and remain the leader in crypto payment processing. I'm proud of these achievements we've made in a bit more that 10 years.
How do you keep the company and workforce improving constantly? Tell us about the methodologies that you implement to ensure consistent growth.
We apply the agile methodology in company management as it has proved to be the most effective one in running a large orgranization. Quick decision making, flexibility and scalability, as well as mutual respect and open communication are the principles our employees learn first. 
SoftSwiss consists of autonomous teams which have their own business goals, develop strategy on how to reach them and share the responsibility. This way, decisions are taken much faster on each company level and that contributes to speedier progress. 
Human capital is our biggest value and that's what I focus on. You can't do business alone, it's all about teamwork. At the very beginning, I was lucky to have people beside me who shared my vision and my life principles, we looked in the same direction and trusted one another in key decisions. This core team is still with me after all the years, but of course many new people have joined. I can't talk to each and every employee to make sure we are on the same page, but I tried to transmit my personal values into our corporate culture, so everyone knows what global objectives our company has and how we reach them. 
What are the core values do you think a gaming business should have? We understand you have been a strong advocate of freedom of opinion and democratic rights.
Gaming business is not much different from other businesses in terms of its values. You just need to describe these values clearly, make sure they are shared by people who work with you and be consistent with them. A company is part of the society, and freedom of opinion and democratic rights are just as important here as in the society as a whole. People want and need to be heard, it's crucial in terms of progress and has a great impact on the organizational climate. Every initiative which aims at improving something within a company and establishing a more effective working process is welcome.    
As for other important values, these are high quality of our products and top client service. Quality is more important than quantity or quick delivery. Our clients' interests are our top priority because we are in the same boat and their success is our success. We'd rather have one client and grow big together than many clients who come and go.  Moreover, here at SoftSwiss we care a lot about the security of our solutions – we tend to work really hard to make sure we provide our clients with the most reliable technology out there. 
Now on to Crypto currency. It has had a roller-coaster ride over the last decade. Do you foresee a consistent and robust growth for crypto currencies and their use in businesses?
I've been advocating the value of crypro currencies since 2013 when we first decided to use them in our online casino platform. With the numerous ups and downs that Bitcoin has faced since then, I've never doubted about its future. During the drastic meltdown we experienced in 2018, when it fell down 75% from its biggest value, many people started questioning Bitcoin efficiency and security and many start ups suffered from this loss of public trust. But the fall-winter 2020 showed the crisis was over: Bitcoin keeps beating its own records, large businesses are quickly jumping in and the reputation is being restored. I'm pretty sure that the trend will be stable and that cryptocurrencies will take the world economy to a completely new level. It will be a new level of property and assets: Money 3.0, Properties 3.0, Assets 3.0.
What is your take on the allegations of scams and frauds that come up from time to time? Can it be curtailed completely or is it something we all have to live on with?
There have always been unscrupulous people trying to find loopholes in new technologies and use them in their interests. Cryptocurrency is not an exception. However, it's wrong to judge the effectiveness or moral aspects of the technology based on a couple of reports on fraud. According to my personal observations, there are about 97% of good people and 3% of bad people on the earth. We can't stop the profiteers' attempts but we can use common sense and technology to protect ourselves and minimize fraud. 
What do you think are the significant advantages that cryptocurrencies possess for the gaming industry, in comparison with the traditional currencies, as things stand now?
Cryptocurrencies are very important for online business, and online gaming in particular, because they save operators a lot of time and money. With Bitcoin, you have really low commissions compared to what you pay to the acquiring banks for processing the fiat currency transactions.   No other bank or payment system can offer worldwide coverage, only Bitcoin can, so you can expand your geographic reach and target much larger territories. Cryptocurrency casinos are much faster to launch and easier to operate, as you don't have to negotiate with the payment system providers.  Players are also at advantage enjoying instant cashouts whereas bank payout transfers may take up to several days. Finally, it's all become more transparent with the possibility to apply the "provably fair" technology and check the game fairness. 
You have been actively pushing for the use of artificial intelligence (AI) and machine learning (ML) in gaming software. Could you share your experience of using AI and ML for detecting frauds? 
AI and ML have long been used for anti-fraud policies in finance and other industries and have now come to online gaming bringing its fight against casino fraudsters to a completely new level. It helps detect unscrupulous players who use various probability algorithms to make bigger wins. Our software uses AI mechanisms to analyze such behaviour and figure out suspicious actions. The system reports such cases to the casino manager and automatically blocks cash-outs until it's all cleared up. The mechanism can even recognize players' fake documents. 
That's about protecting the operator, but it's not the only advantage AI brings into online gaming. It's also about protecting the players and bringing the responsible gaming concept to life. The AI algorithms we implement within our software detect problematic player's behavior and reveal possible gambling addiction. In this case, players can get real time help. 
Also, how far do you think AI and ML can reliably be used for predicting player behavior and designing CRM initiatives?
Predicting players' behaviour in order to provide more effective client management is the key goal of AI and ML. What we already do within our software is LTV prediction which analyzes a player's actions and makes certain changes in live mode to make the game more exciting and motivate this particular player to stay longer. In other words, each client is approached individually and gets customized content, bonuses and free spins. That really works: the lifetime value of a player has already increased by 7- 10%.
AI will inevitably penetrate all aspects of online gaming, from fraud protection to UX personalization and customer support. I believe that in five years online casinos will be operated completely by AI and the day-to-day work which is now done by the operator's employees will be done automatically. Smart customer care assistants have already won over the silly bots and manage to resolve players' issues in a much faster way, leaving players happy. So, I believe we are talking about 100% replacement in the near future. 
Final question. Time for prediction. We are probably into the new wave of Covid-19 outbreak. How do you see the pandemic going to affect the gaming industry? What's your bet?
Covid-19 has been impacting all spheres of life and business, making all sorts of activities only possible online. Of course we can speak about the skyrocketing growth of online gaming during the pandemic. With very few entertainment options remaining during the numerous lockdowns and very limited options on how you can spend your free time and money, more people are turning to digital gaming activities.  However, it's just a temporary effect. We all hope that the pandemic will be over soon, no matter if it stops the boost of our industry. It's important that we all go back to our normal.