Pennsylvania Gaming Control Board Launches New Problem Gambling Website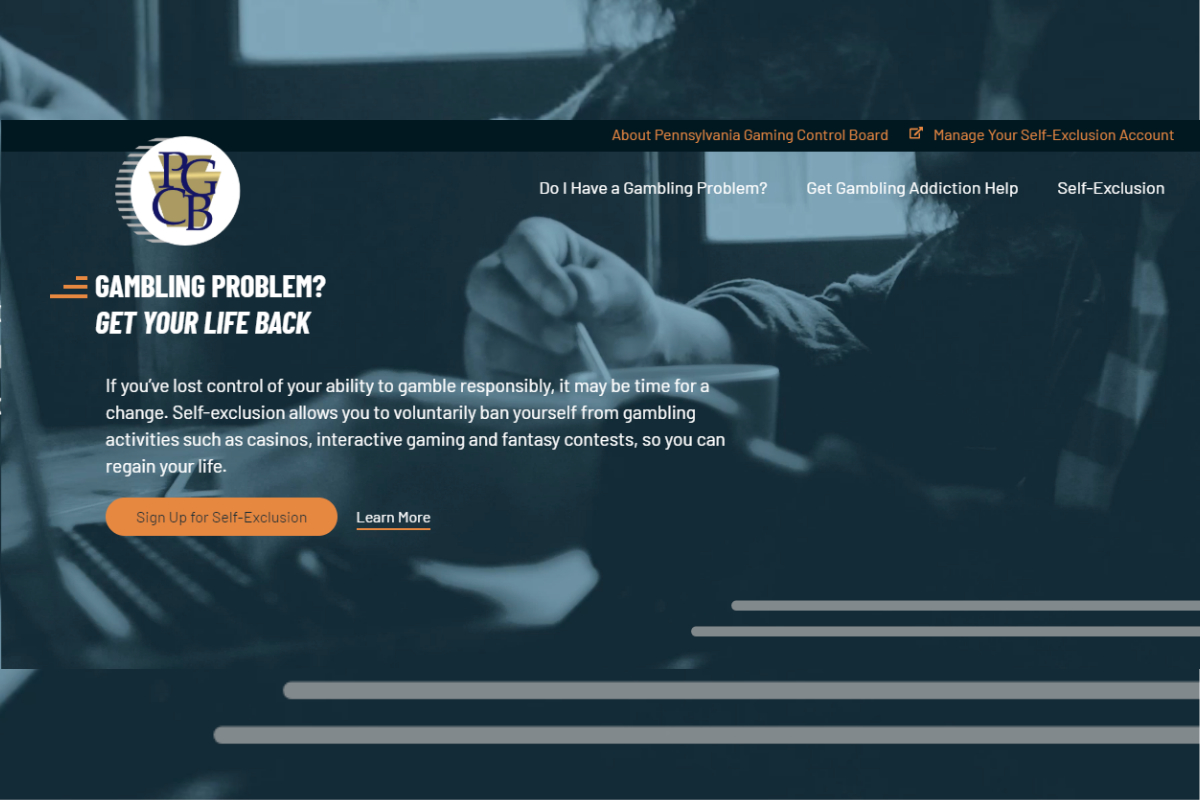 Reading Time:
< 1
minute
As a kickoff to the Problem Gambling Awareness Month, the Pennsylvania Gaming Control Board (PGCB) has launched an updated user-friendly website that provides information on how to recognise the warning signs of a gambling problem and to find treatment options that are available in Pennsylvania.
Elizabeth Lanza, Director of the PGCB's Office of Compulsive and Problem Gambling says that while the agency recognises that most individuals can gamble in a safe, responsible manner, not all are able to control their gambling behaviour.
"Gambling addiction is real, is preventable and is treatable, and the PGCB and its partners want all PA citizens who face the perils of problem gambling to know that treatment is available and effective. This includes the launch of a new website with easy-to-find information on detecting a gambling problem along with various avenues available for help," Lanza said.
Lanza says the new website address is www.ResponsiblePlay.pa.gov and can also be accessed via a link on the homepage of the PGCB's website.
"Our agency has made outreach for individuals with gambling disorders a priority since the opening of the first casinos in Pennsylvania over 13 years ago. As new forms of gaming were rolled out over the past year, the PGCB made sure that new tools and resources, including online self-imposed limits and responsible gambling pages are available through each iGaming site to assist individuals in gambling responsibly," Gaming Control Board Executive Director Kevin F. O'Toole said.
Record $1 Billion In Online/Mobile Sales For Scientific Games iLottery Partner Pennsylvania Lottery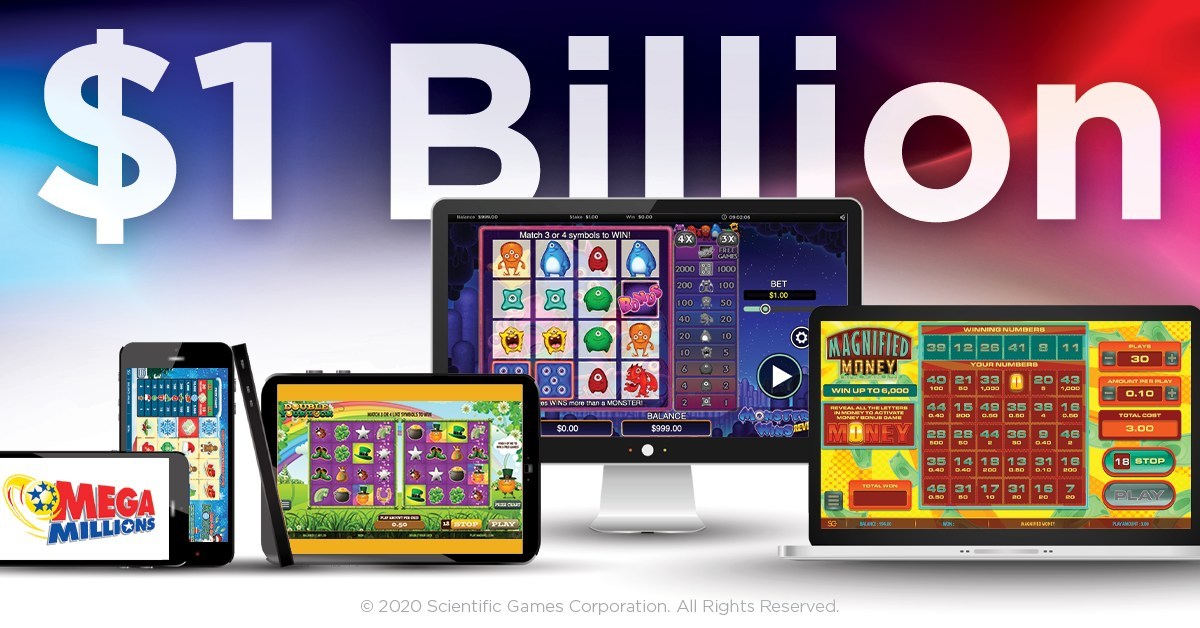 Reading Time:
3
minutes
Scientific Games Corporation congratulates the Pennsylvania Lottery (or the "Lottery") on the most commercially successful iLottery online/mobile launch in North America to date as total sales for the popular digital lottery games hit the $1 billion mark shortly before the program's two-year anniversary. Significantly surpassing any previous North American iLottery launch in history, the program launched and managed by Scientific Games is also on track to top $1 billion in sales annually.
"Our goal in offering our players the option for online/mobile play in May 2018 was simply to meet players where they are, which is online, and it has been exceptionally well-received," said Drew Svitko, Executive Director of the Pennsylvania Lottery. "During this unprecedented time, we are reminding Lottery players that they have the option to take advantage of playing PA Lottery online games at pailottery.com. This is the only place where PA Lottery players can buy their Powerball® and Mega Millions® tickets without having to leave their homes. This is also another way people can support older Pennsylvanians during this challenging time."
Svitko went on to say that the PA iLottery program has helped protect vital funding for state programs benefitting older Pennsylvanians.
The Pennsylvania iLottery program is powered by Scientific Games' OGS, the industry leading content aggregation platform, and OpenPlatform™, a player account management suite that includes responsible gaming tools, and an innovative affiliate program that benefits the Lottery's retailers. As part of the affiliate program, the Lottery currently has a partnership with about 500 of its 9,800 retailers  to encourage players to sign up for online/mobile play. During the first full fiscal year of iLottery, Pennsylvania's traditional lottery sales—or sales at brick-and-mortar retailers—grew 7.2% over the prior fiscal year and Scratch-Off sales grew 5.9%.
The Pennsylvania Lottery, which already had the highest performing combined retail and digital instant lottery program in North America, continues to break records with an 80% jump in iLottery revenues (current weeks vs. pre-COVID weeks) and a 200% uptick in first time players. The state's iLottery sales recently hit a record $4.2 million in online/mobile sales in a single day and are currently averaging over $3 million per day.
"What's encouraging to states looking to launch online/mobile lottery sales is that when the COVID crisis happened, Pennsylvania had a partnership and program in place to protect vital funding—including effective management of the combined retail and digital game portfolio, an iLottery platform and services to attract and retain players, integrated to support retailers while continuing the strategic management of traditional lottery products sold in stores," said Pat McHugh, Group Chief Executive, Lottery for Scientific Games.
Currently, 13 of 46 U.S. lotteries allow lottery games to be purchased online, but only seven of those, including Pennsylvania, offer eInstant games. The Pennsylvania Lottery currently offers players 70 different eInstant games.
"Many states will look to Pennsylvania's program to modernize lottery products online and at retail," said McHugh. "Pennsylvania has effectively managed high-performing retail and digital instant games creating benefits for players, retailers and the Commonwealth's programs supporting older Pennsylvanians."
In addition to retail and digital game portfolio management, Scientific Games provides the Pennsylvania Lottery with consumer research, player acquisition and retention programs, and an omni-channel iLottery platform, as well as a team of marketing experts who use powerful CRM tools and bonusing programs that engage and retain lottery players. The Company is also the Lottery's longtime systems technology and retail instant game provider.
Scientific Games launched the world's first secure retail instant game in 1974, the first digital instant game in the U.S. in 2014, and is the leading provider of lottery interactive games, mobile apps, player loyalty programs and other interactive products and services in the U.S. lottery industry.
© 2020 Scientific Games Corporation. All Rights Reserved.
SOURCE Scientific Games Corporation
Casinos Introduce Safety Protocols for Reopening in Light of COVID-19 Closure – Limited Facility Offerings, Limited Seating, Slot Machine Spacing, Temperature Checks Prior to Entry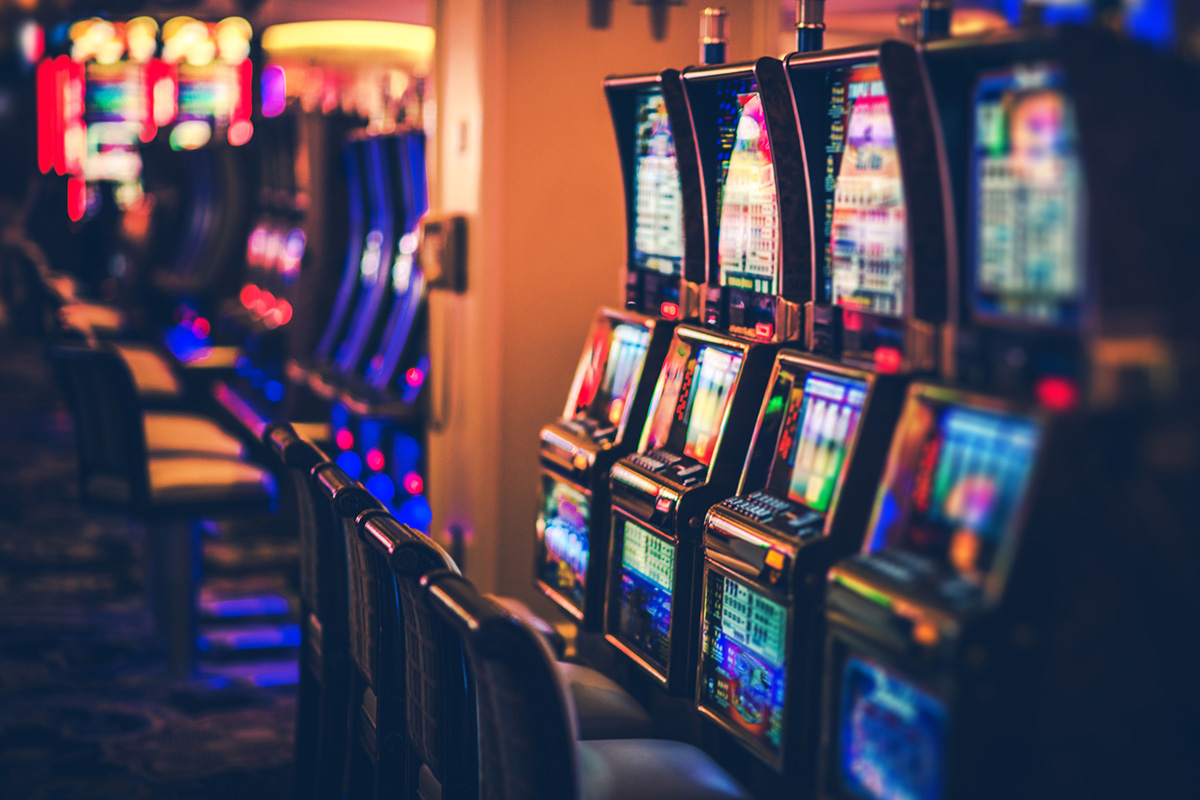 Reading Time:
< 1
minute
ResearchAndMarkets.com published a new article on the gambling industry, "Casinos Introduce Safety Protocols to Maintain Social Distancing Amid COVID-19"
Almost all of the US commercial and tribal casinos closed because of COVID-19. As several states plan for reopening, casino operators are introducing new safety protocols to allow them to reopen once lockdowns are eased. Many casinos plan to offer limited facilities initially with slot machines and blackjack reopening first and poker, gym and spa facilities and hotels remaining closed. Casinos will also limit seating at blackjack tables and space slot machines out to maintain social distancing.
Many casinos are also introducing temperature checks prior to entry for customers and staff and will require employees to wear masks. There will also be hand sanitizing stations and employees will be required to wear masks. The Las Vegas Sands Corp has announced plans to reopen casinos in June and has been offering free COVID-19 tests to employees and their households to minimize the risk of virus transmission.
Arizona casinos are allowed to reopen from May 15 with limited facilities and new sanitation procedures. Meanwhile, Nevada has extended the stay-at-home order into May and is working with Washington, Oregon, California and Colorado to jointly coordinate plans for reopening businesses. Casinos have seen increased revenue from online casino and poker games during the pandemic while sportsbooks bets have decreased significantly owing to the cancellation of major sporting events.
To see the full article and a list of related reports on the market, visit "Casinos Introduce Safety Protocols to Maintain Social Distancing Amid COVID-19"
About ResearchAndMarkets.com
ResearchAndMarkets.com is the world's leading source for international market research reports and market data. We provide you with the latest data on international and regional markets, key industries, the top companies, new products and the latest trends.
Gaming Americas Weekly roundup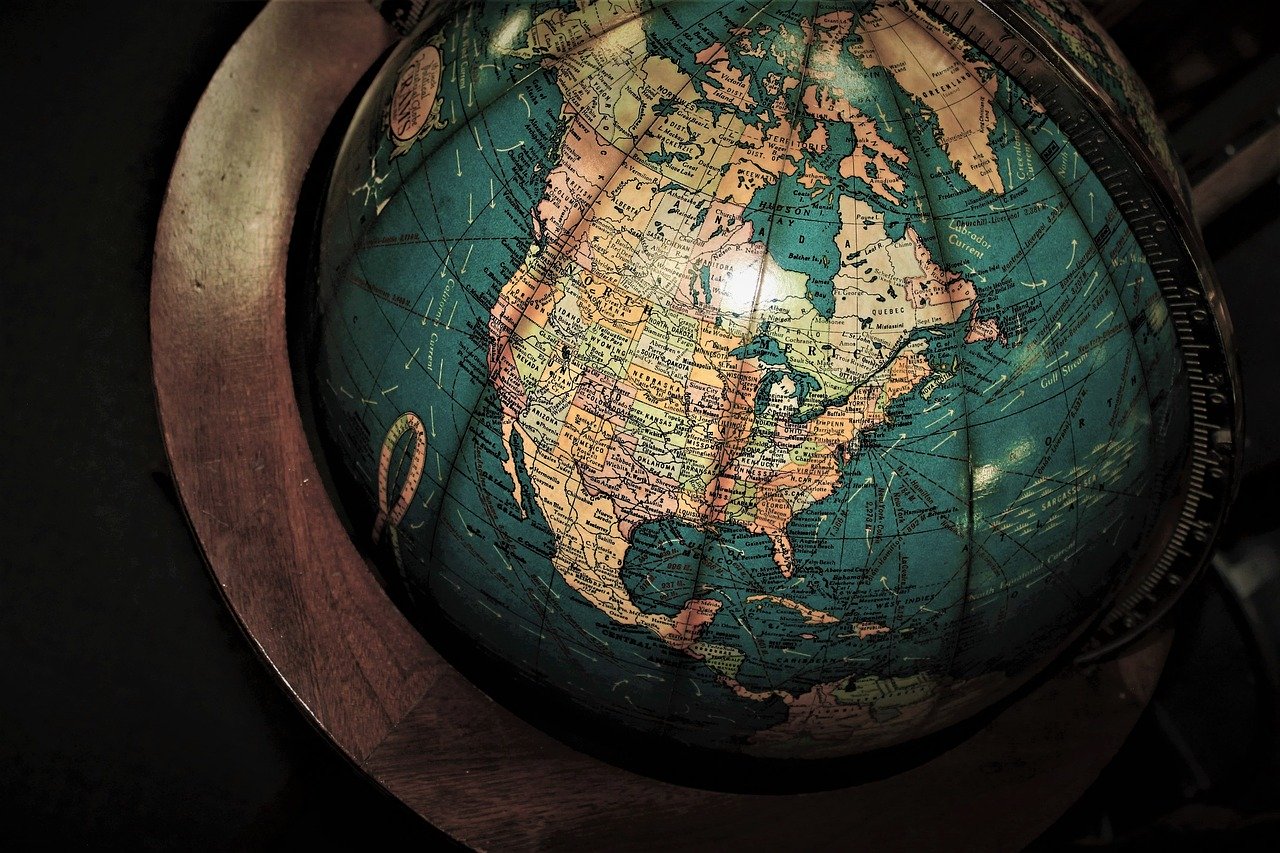 Reading Time:
3
minutes
Welcome to our weekly roundup of American gambling news!
All news are in one way or other influenced by COVID-19 lockdown. Many of the news have positive hues. Several gambling companies are in preparation for their reopening. Some have announced the dates for their "phased" reopening.
The re-opening would mean some unprecedented safety measures in casinos. Some of the gambling equipment manufacturers have come up with innovative Corona-specific products as well.
Then there are the financial results. As you would expect, most the the first quarter financial results were hit by the lock down and social distancing measures.
The following is a brief summary of top news happened in the North American gambling industry. Read on and get updated.
Casino Reopening
As the Eastern Band of Cherokee Indians (EBCI) and North Carolina begin to lay out a framework for easing restrictions relating to COVID-19, the casinos are looking forward to a return to operation. Harrah's Cherokee Casinos is going to reopen its Harrah's Cherokee Casino Resort and Harrah's Cherokee Valley River in North Carolina on May 18.
In Arkansas, Gov. Asa Hutchinson has permitted the casinos to reopen from May 18 with limited capacity. The casinos are in preparation for resuming the operations.
Safety Measures
Gaming companies are implementing health and safety measures in their properties in this pandemic situation. MGM Resorts released health and safety guidelines for its reopening.
The guidelines titled "Seven-Point Safety Plan" offers a multi-layered set of protocols and procedures designed in conjunction with medical and scientific experts to deter the spread of the virus, protect customers and employees and rapidly respond to potential new cases. The guidelines touch on virtually every aspect of casino operation and ensure healthy social distancing.
Many casinos have even redesigned their structures to offer greater distancing and provide more separation between players. Palace Casino Resort in Mississippi is an example for this.
The resort has redesigned its casino floor layout for social distancing. The spa and fitness centre will remain closed to avoid direct contact. Valet parking, room service and other hotel services will not be available when the property reopens.
Smith Rosen Gaming Partitions has launched a set of scratch-resistant slot machine partitions, which can clean themselves. The new innovation based on UVC-powered technology will help casinos to tame the spread of the corona virus as well as to satisfy the recent regulations and recommendations for social distancing. The specifically engineered slot machine partitions are proven to stop the proliferation of virus and bacteria in a casino environment.
Financial Reports
Some companies have announced their financial results this week. Eldorado Resorts announced their first quarter 2020 results. Eldorado reported a 25% decline in revenue during Q1 due to the Coronavirus crisis. Net revenue for Q1 was US$473.1 million. Eldorado also announced an operating loss of US$123.2million. The operating income in Q1 2019 was US$123.6million.
Twin River Worldwide Holdings also announced its financial results for the first quarter of 2020. The results are expectedly modest, as the casinos remained closed from mid-March.
Compliance
In Oklahoma, the Oklahoma Indian Gaming Association (OIGA) amended its bylaws and suspended the membership of the Otoe-Missouria Tribe and the Comanche Nation. The board and membership of OIGA voted to amend its bylaws and remove two tribal members from the organisation.
The amendment to the bylaws states: A member tribe found by a vote of the Board of conduct not in the best interest of the Association may be suspended for the remainder of the calendar year. Once the suspension has expired, the tribe may seek reinstatement of membership, which shall be voted on by the board.
But, the chairmen of Otoe-Missouria Tribe and Comanche Nation have defended these gambling compacts and urged the U.S. Department of the Interior to approve them. Both the chairmen outlined their positions in a ten-page legal memo sent to Secretary of the Interior David Bernhardt.