The crackdown of online gambling by Governments of multiple countries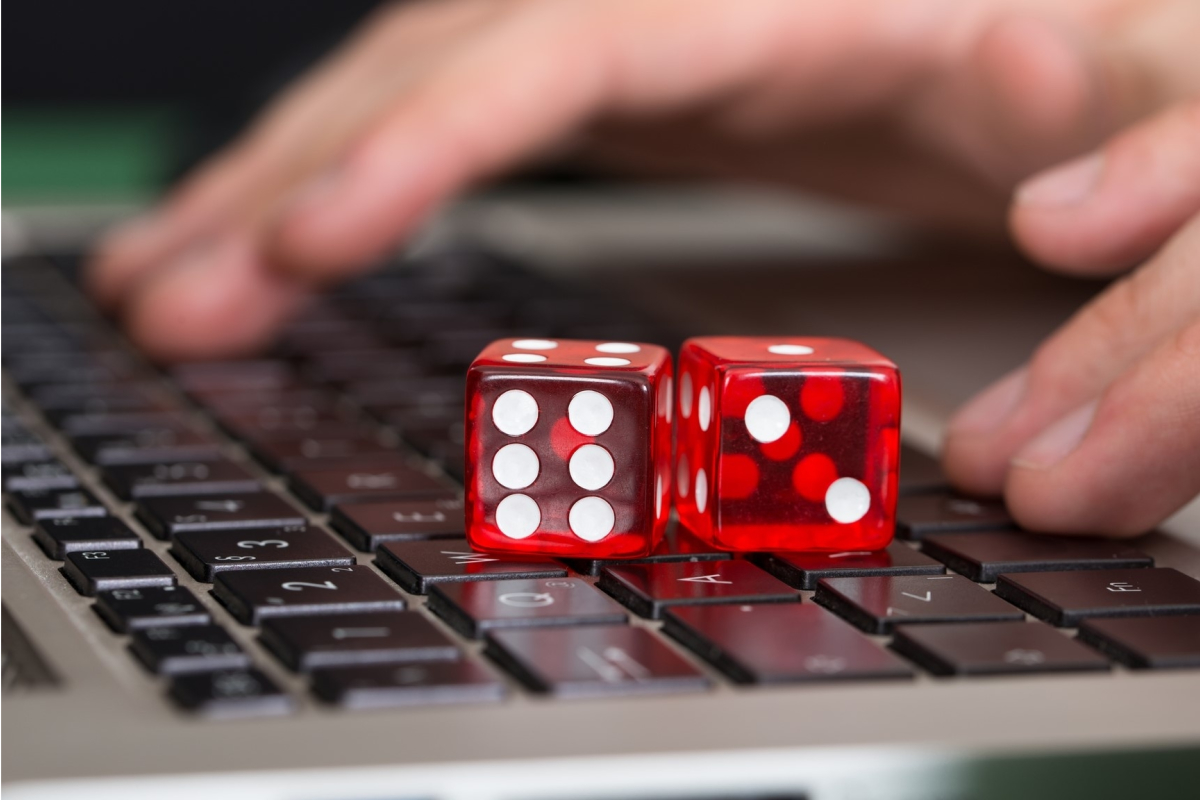 Reading Time:
4
minutes
There is no doubt that online gambling has emerged as a common yet amazing way of entertainment. In fact, it can be said that the internet becomes popular due to gaming, especially gambling games.
Some people think both gambling games and adventure games are different. However, the law seems like it does not support them. 
Till now, there are some countries that are debating on whether to allow gambling games for several years or not. However, some data showed that the gambling industry had impacted severely. So, let's talk about this in detail.
The biggest impacts
The recent share price graph indicates that some companies' values are now going down, revenues from sports betting are now vanishing, and there is a great sense of uncertainty. It is true that the gambling industry is now facing a short-term crisis. 
Sport betting companies like Betgenius and Betradar try their best to keep it up with Russian table tennis and Myanmar U21 football. On the other hand, bet365 moved into FIFA games. But the truth is it has become a sector with no products. It is like selling empty beer glasses, hoping people will fill them.
If we talk about one of the biggest gambling sites of the UK, now all the gamblers are shifting from offline port betting to the online casino games. The major reason behind this is the recent lockdown restriction imposed by the government. 888Holding informed that the company had been severely affected by this event.
It has canceled or postponed some events like Grand National and the Premier League. The company used to earn 16 percent of the total revenue from sports betting.
Now gamblers are moving to alternative products. That means they are now shifting toward online poker and casino games. 
However, governments are also taking steps to prevent people from getting addicted to the game during this lockdown time. As per a report, the government has considered ordering online gambling companies to set the daily betting cap at £50.
Online sports betting comes with a higher rate of gambling disorder, around 2.5 percent. However, online casinos, bingo, and slots are attracting more potential addicts, with around 9.2 percent of customers who spend their money on gambling products having the problem. 
However, the government's advice for setting a cap on daily betting has gone unanswered.
On the other hand, 888Holding has informed that it is trying its best to identify signs of the problem in gambling among the customers. The company informed that the board had recognized that. 
Now people are spending their time at home. On the other hand, economic uncertainty is also rising after the COVID-19 breakout. That's why it is the primary duty of 888Holding to keep an eye on safe gambling. Besides, the company is trying to prevent gambling-related issues.
Online gambling situation in other places
Ukraine is also taking the necessary steps to control the online gambling industry. For a few days, Ukraine has intensified its process to find unauthorized online gambling companies. Ukraine is now trying its best to regulate the online market.
The Cyber Police of Ukraine, recently stated that it had built a team with the Strategic Investigation Office located in Kiev to find out all the online casinos running illegally. Some are running their casinos as legitimate IT development companies.
As per the report, the illegal casinos generally target customers of Ukraine and other countries having a monthly income of about USD 1 million. The government has cracked down some online casinos and detained some computers and documents. Now, the authority is trying to trace down the illegal online gambling operation.
In January, the authority busted a Kyiv-based online casino service operating disguised as a software company. The authority arrested around 50 IT staff, serving more than 300K gamblers across the world. The authority also has cracked down other illegal land-based gambling operations, which were giving access to slot machines.
To reduce such activities, the NBU- National Bank of Ukraine has issued a notice reminding the payment processors, associated businesses, and local merchant banks that even though the government has updated the law, the gambling activities still remain illegal. The NBU is now following a strict observance.
The crackdown of online gambling in Ukraine has led to the shutdown of the Ukraine Poker Open, which was planned to begin on 26th January in Kyiv. Along with that, Full House, the host of the Ukraine Poker Open, was also shut down. During the same time, the authority raided the Favbet office, a local bookmaker.
The company was serving local gamblers through different websites. The websites were offering sports betting, casino games, poker, and slots. A few years ago, Luck Land LLC, parent of Favbet company, was accused of tax evasion. 
The company was doing that by selling lottery tickets through different land-based venues. But later, the local courts didn't approve the further investigation as there was no sufficient information.
Situation in Spain
In Spain, all online gambling service providers are advised to reduce marketing efforts. This way, the authority can prevent gambling operators from taking advantage of gamblers during this lockdown time.
The country's Council Ministers had been advised by the Ministry of Consumer Affairs to eliminate gambling advertisements till the end of the lockdown. Some bookmakers can use anxiety and concern factors of people to do business. 
Pablo Iglesias, Spain's government official recently issued an order informing that the decision was taken to keep problem gamblers protected. As per the report, the ongoing lockdown due to coronavirus outbreak is extended to 12th April, and it can be extended further if the community transmission rate increases more.
Around nine gambling companies in Spain, after the announcement, informed that they would support the anti- coronavirus efforts as well as the initiatives. Spain is now taking strict action to prevent online gambling companies from exploiting the current situation. 
Conclusion
The governments of different countries are now trying their best to reduce online gambling activities. It will also be good if they can limit the public advertising of gambling. Limiting the betting limits can be an effective way, but some online gambling companies in the UK are not considering this as an effective method. It may not stop people from betting.

Hensel Grad Law Firm Joins All-in Diversity Project as Strategic Partner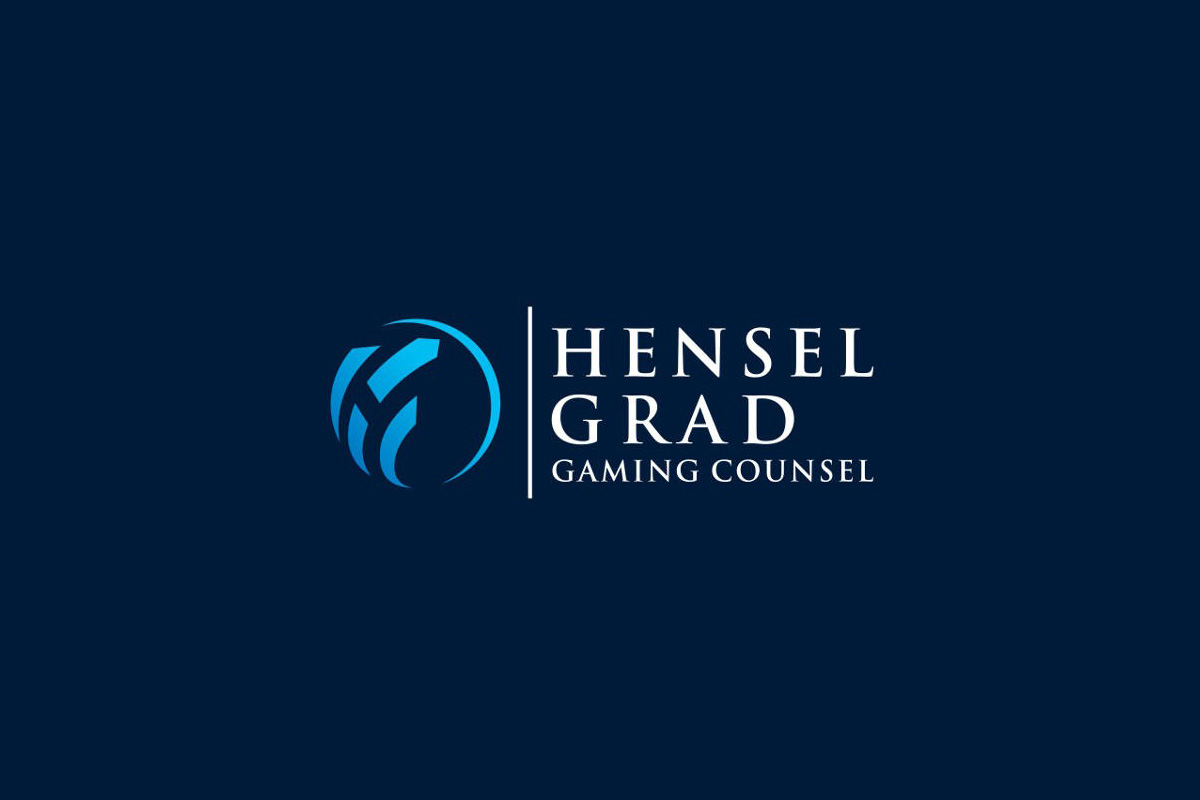 Reading Time:
2
minutes
The All-in Diversity Project has strengthened its network by signing the Hensel Grad Law Firm as its first strategic partner of 2022.
With more than 20 years of experience as gaming regulators and a thorough comprehension of how gaming laws are implemented and enforced, Hensel Grad is a gaming law and advisory firm positioned to serve an explosive gaming and sports betting industry in the US. Susan Hensel, one of the firm's founders, is also a long-standing member of the All-in Diversity Project Advisory Board.
As the central global resource for diversity, equality and inclusion, the All-in Diversity Project is a nonprofit committed to helping businesses around the world to become better companies through their DEI efforts.
"2022 is a key year for All-in. Not only does it mark the release of the third All-Index, which this year will include early insights into the impact of COVID and includes more big names than ever before, it is also the year that we start to step out of betting, gambling and gaming through our partnership with the British Standards Institute and launch of the first ever formally recognised Code of Practice for Diversity, Equality and Inclusion in the Workplace. At a time when the industry faces greater pressures than ever before, this offers us a unique opportunity to position the sector as a global leader in DEI. Our success has, and continues to be, driven by organizations and individuals committed to change. In Hensel Grad we get both," Christina Thakor-Rankin, co-founder of All-in Diversity Project, said.
"Hensel Grad is honored to join All-in as a strategic partner. What All-in has been able to accomplish in its first three years is impressive, and we look forward to being at the organization's side as it continues trailblazing for diversity, equality and inclusion in an industry where such growth is not only under a spotlight but also overdue. We are excited to help the organization reach even greater heights in the years ahead," Susan Hensel said.
WorldMatch Strengthens Partnership with Cristaltec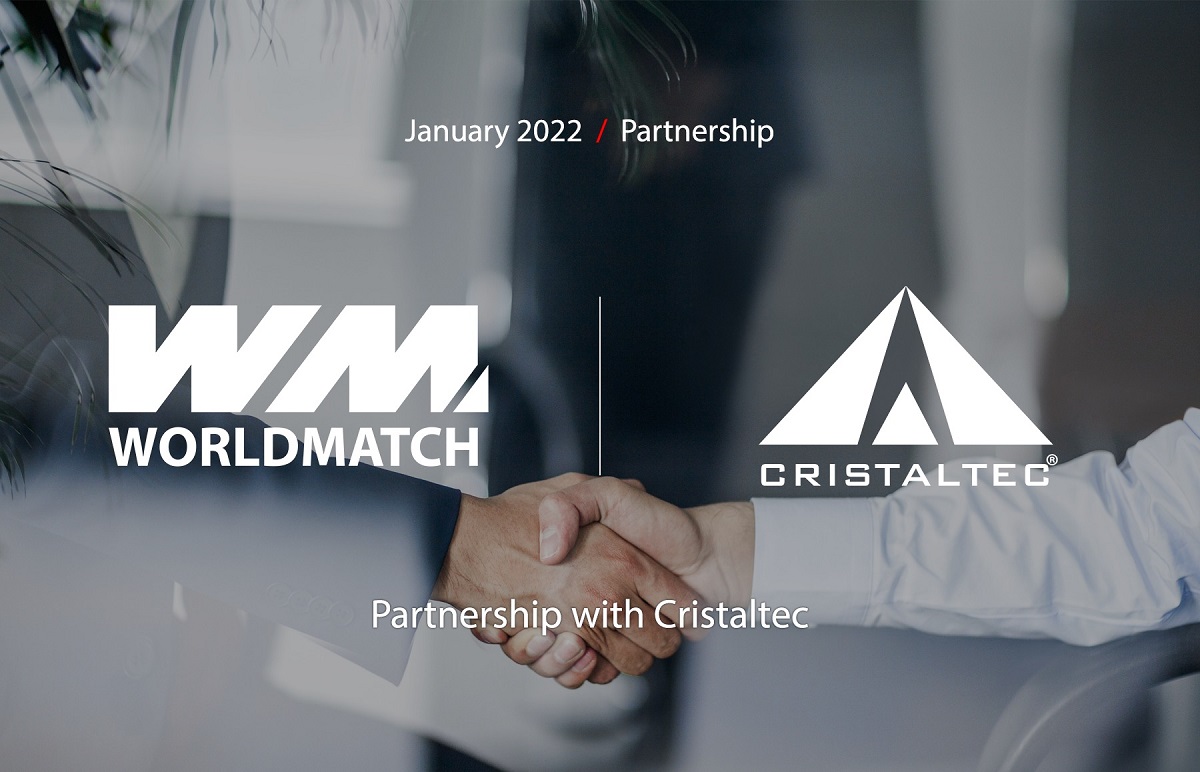 Reading Time:
< 1
minute
WorldMatch has strengthened its partnership with Cristaltec by agreeing to distribute Cristaltec's newest games to the Italian market.
WorldMatch is a pioneer and leader in the online market, an ever-expanding B2B provider who has provided for over twenty years what customers and players value the most: security, creative content, operational efficiency and innovative technology.
In addition to self-made slots, known and appreciated by operators around the world, WorldMatch will now also distribute products developed by third parties on the market.
After porting the most popular AWP / VLT Cristaltec games for the online market, WorldMatch will distribute Gallina d'Egitto Classic, Ghost Castle Classic, Blackout Classic, Egyptian Mythology, Vampire, Arizona, 7 Diamonds and Genius, for key customers in the Italian market.
"Cristaltec is a very important partner for us. We are excited to continue working together towards new goals. We are ready to enrich our gaming offer with these titles and we are honored to be able to present the new Cristaltec products to our customers. With this agreement we will further improve both the variety and the quality of our portfolio," Andrea Boratto, CEO of WorldMatch, said.
"We intended to invest and capitalize on our experience and ability to diversify and expand the gaming offer that has seen us and sees us as leaders in the AWP sector. After the acquisition of the Italian branch of the Inspired multinational for the VLT market, we are strongly committed to the online to bring our gaming philosophy to customers in this sector as well. The collaboration with WorldMatch, leader in the reference market, constitutes an important step for Cristaltec to carry out its goals of growth and consolidation to the online," Giovanni Agliata, CEO of Cristaltec, said.
888 Reports Record Revenues in 2021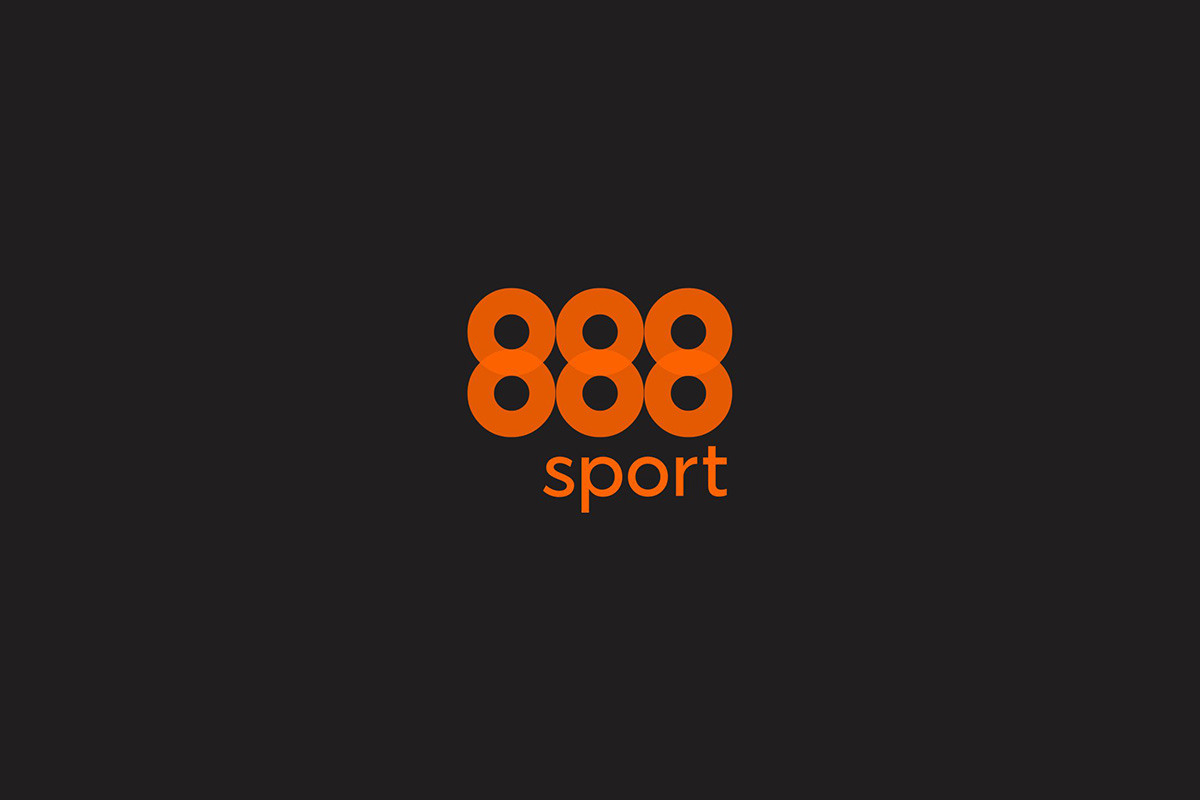 Reading Time:
2
minutes
888, one of the world's leading online betting and gaming companies, has announced "another record year", with revenue growth of 14% driven by expansion in regulated markets.
In its post-close trading update, the betting giant reported growth driven by regulated and taxed markets, which contributed 74% of revenue, with strong performances in the UK, Italy, Romania and Portugal, partially offset by a decline in Germany.
B2C revenue increased 15% to $934 million, led by casino (up 24%), with sports growth of (up 4%) reflecting the greater impact of regulatory changes on the sport business, in particular the exit from the Netherlands.
Fourth quarter revenue hit $214m, down 16% from 2020 in-line with 888 expectations.
The update also highlighted the acquisition of William Hill International, which is expected to complete in the second quarter of 2022.
During the period, 888 also made a "strategic" sale of B2C and B2B bingo business for up to $50m, increasing the focus on core B2C platform and US growth strategies.
Itai Pazner, Chief Executive Officer at 888 Holdings, said: "2021 was a year of outstanding strategic progress for 888 as we announced the transformational acquisition of William Hill International, and reached an agreement to sell our bingo business to increase our focus on our B2C and US growth plans, as we continue to execute our plan to build a global online betting and gaming leader."
"In addition, we successfully launched SI Sportsbook in the US shortly after signing a long-term brand partnership and began operating 888sport under a new licence in Germany, all using our in house sports platform."
"I am pleased to report another year of record revenues alongside these important strategic milestones, delivering double-digit revenue growth despite a very tough comparative period. This performance reflects the continued success of our data-driven investments and execution against our product-leadership focus that delivers ongoing improvements in the usability, quality and safety of our sports betting and gaming products."