Lambo or 25 BTC: What Would Be Your Pre-Halving Choice?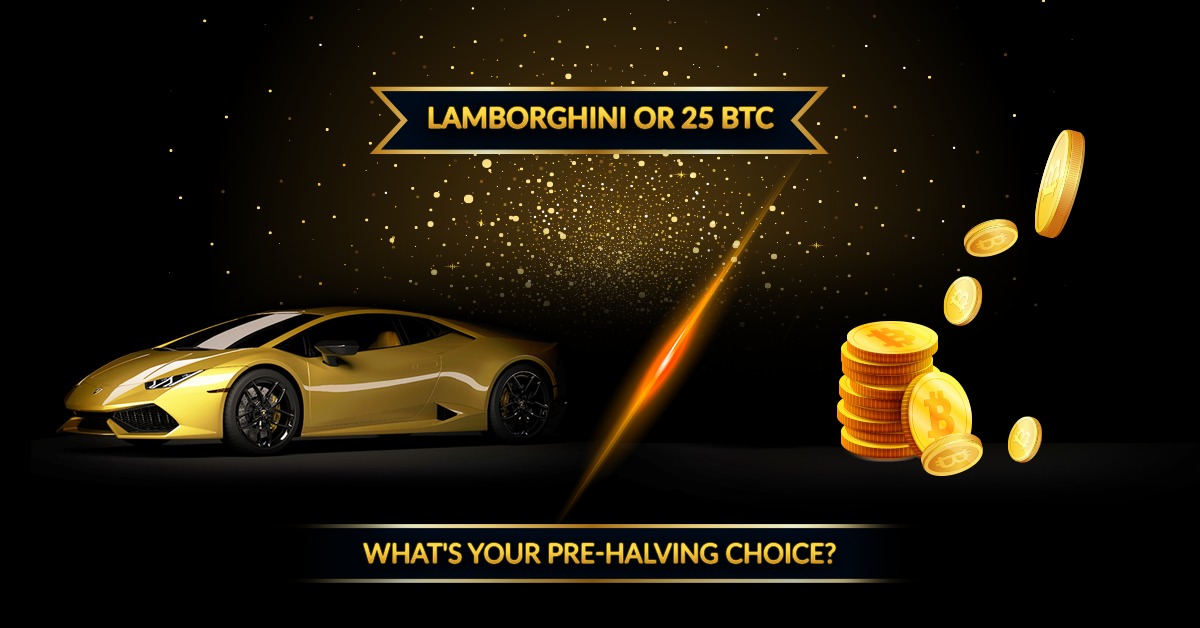 Reading Time:
2
minutes
In a world ravaged by COVID-19, the Bitcoin halving is like a ray of hope for many.
Speculators are predicting astronomical highs, enthusiasts are stocking up, and the coin itself has risen by $1,000 in the last few days. However, 22 days before Bitcoin's block reward falls to 6.25 BTC, one crypto-enthusiast faces an extremely enviable choice: choosing between a Lamborghini or 25 BTC.
Here's a little background for you…
A Golden Opportunity
Last May, FreeBitco.in, the world's oldest-existing bitcoin faucet, organized the biggest giveaway in crypto – the Win a Lambo Golden Ticket Contest.
The second edition of the contest i.e. Win a Lambo Round 2 ended today, with a provably fair lottery draw picking a winner out of millions of participants.
User 13562178 now faces the choice of a lifetime: a brand new Lamborghini Huracan delivered to their doorstep or $200,000 (approx. 25 BTC) added directly to their wallet!
What Would You Choose?
The bitcoin halving is just 22 days away; if you would've found yourself in this position, what would you choose?
A Lamborghini is every crypto-enthusiast's dream; it's also the reason FreeBitco.in started this contest in the first place – a way to reward the crypto-community that made FreeBitco.in one of the biggest names in crypto.
Meanwhile, the Bitcoin price has just rallied to $8,000, and experts seem bullish as the long-anticipated halving event approaches. A 25 BTC reward could be worth so much more…
This Choice Could Become Reality for You
Win a Lambo Round 3 is already live at FreeBitco.in. It ends on October 31, 2020, and you can find yourself choosing between a Lambo and $200,000 six months later.
Here are the steps to participate in the contest:
Create an account on FreeBitco.in.
Collect Free BTC or deposit BTC into FreeBitco.in wallet.
Play the HI-LO dice game, or bet on events.
For every 0.005 BTC wagered in total on both the dice game or the event betting page, the user gets 1 Golden Ticket.
Golden Tickets can also be bought for 25,000 satoshi each.
Collect as many Golden Tickets as possible to increase the chances of winning a Lamborghini.
After the contest ends, a provably fair lottery drawing will be conducted to pick the lucky winner.
You only need one ticket to win, but the more you collect, the higher your chances of winning. You have until October 31 to stock up on Golden Tickets, so get started now!

Lithuanian Govt to Switch Land-based Gaming taxes to GGR-based Regime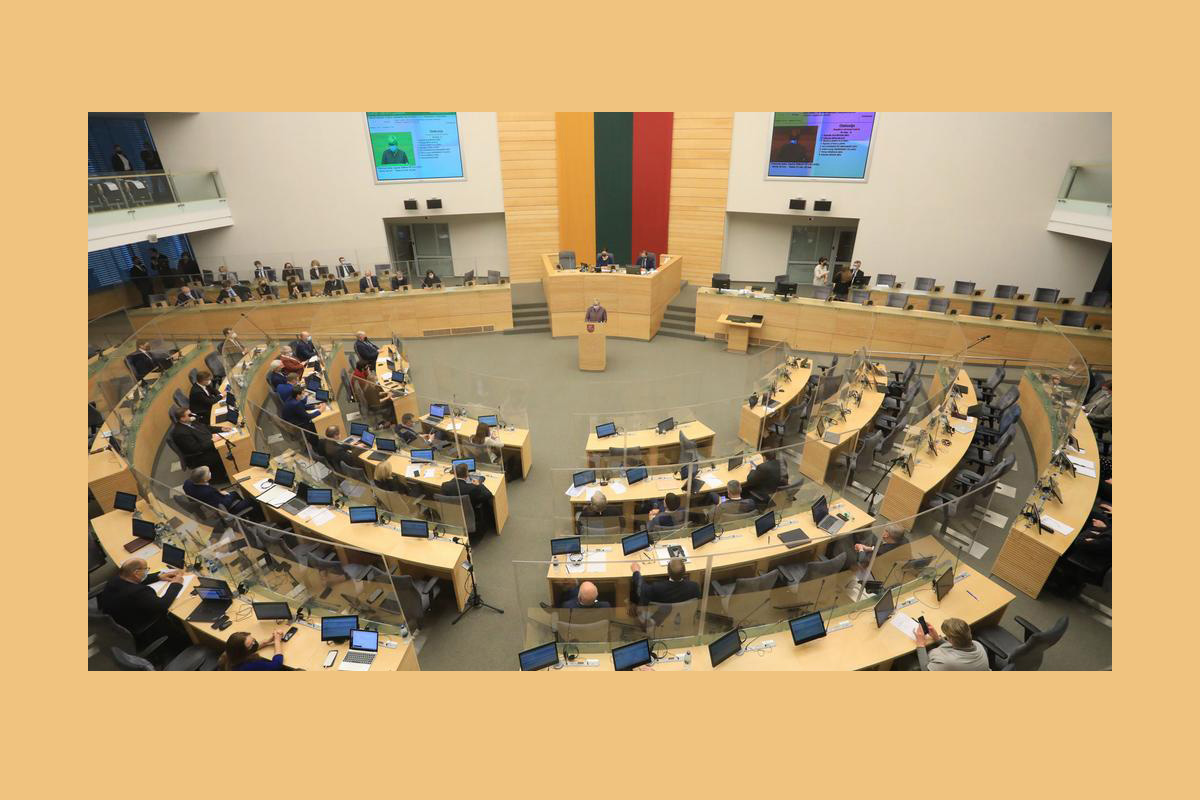 Reading Time:
< 1
minute
The Lithuanian government has introduced a new bill that would tax land-based slots and table games based on GGR, rather than a fixed fee per table or machine.
The bill was proposed by the country's Ministry of Finance, and will now be put towards the Seimas, which may vote it into law.
Currently, for land-based slot machines and table games, operators must pay a fixed fee based on the number of machines or tables they operate. That fee is €260 per month for a Category A slot machine – which has unlimited winnings – €130 per month for a category B slot machine – where stakes and winnings are limited – and €2300 per month for a gaming table. Other forms of gambling are taxed based on GGR.
The government noted that under the current system, the worse an operator was performing, the higher an effective tax rate it would pay as a percentage of revenue, making the system highly regressive.
However, with the draft law, land-based slots and table games would be taxed at 18% of GGR.
"So far, we are seeing tax inequalities in the gambling sector. Currently, a gambling business pays a flat fee, not a percentage of the revenue generated," Minister of Finance Gintarė Skaistė said.
"We want a clearer, one-size-fits-all taxation system that is fairer: in the months of higher turnover, businesses would pay more, in lower months they would pay less. At the same time, the new procedure will increase the transparency of the gambling sector and ensure fairer taxation," Gintarė Skaistė added.
Best Bitcoin Casino unveils sleek new look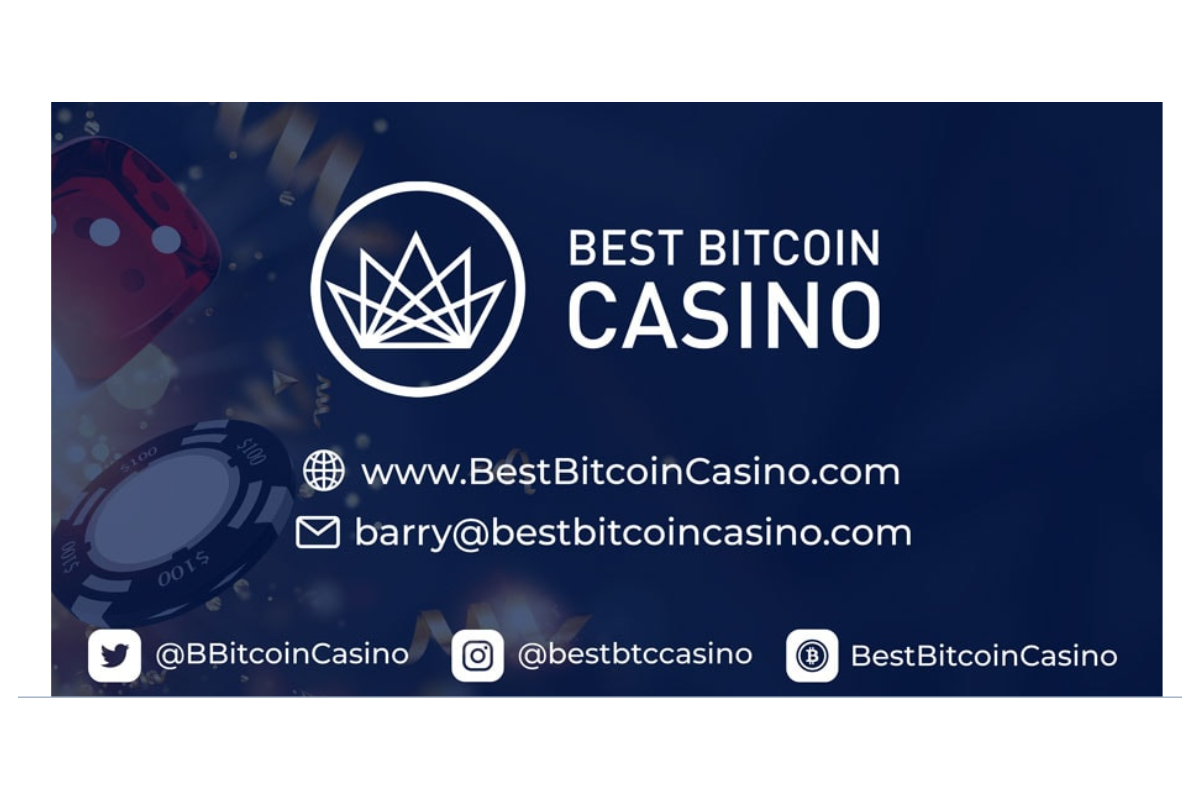 Reading Time:
2
minutes
Online casino comparison site has also rolled out an innovative rating algorithm to ensure listed brands are accurately reviewed and rated
Best Bitcoin Casino, one of the most established and trusted Bitcoin casino comparison sites, has relaunched with a brand-new design and innovative rating algorithm that promises to deliver even more value to operators and players.
In addition to a fresh look and feel, Best Bitcoin Casino (BBC) now offers an intuitive back office and dashboard that gives operators full control over the information and review for each of their brands as well as direct access to the Best Bitcoin Casino community.
BBC has more than 650 casinos reviewed on the site but is encouraging operators that are not already listed to sign up and create an account. Each casino is then tested and rated by a member of the admin team and also receives a rating from players.
This is combined with BBC's powerful rating algorithm that uses several parameters to rate an operator including bonuses and wagering requrements, direct and proactive player support, licenses held and more.
Above all, Best Bitcoin Casino gives top priority to player ratings, comments and feedback to ensure that each casino is accurately reviewed and rated based on the experience that it offers to players.
To coincide with the redesign, Best Bitcoin Casino has rolled out a new rating system – Rated as Best Bitcoin Casino. Those that receive the seal of approval can earn player trust and confidence, connect with BBC's 12,000-strong community faster and enjoy better exposure across the site.
This badge is awarded to casinos that meet the following criteria:
Have a 7.0 rating our above
Have a dedicated casino representative
Respond within 72 hours
Use reputable casino game software
Support various payment methods (crypto and FIAT)
Update key details about the brand
In addition to the 650 online casino brands listed and reviewed on the site, BBC visitors and subscribers can also access information about dozens of crypto and blockchain platform providers, game developers, payment providers, licensing jurisdictions and more.
Barry Goldwon, Asset Manager at Best Bitcoin Casino, said: "I am incredibly proud of the new look and feel we have created for Best Bitcoin Casino as we continue to establish the site as one of the most reputable and trusted in the market.
"More than that, I am proud of the incredible feedback we have received from operators and our subscribers which gives us the confidence that we are on the right track and have been since we launched in 2013.
"Our ultimate goal is to help players find reputable cryptocurrency and blockchain online operators, not only casinos, but also sportsbooks, esports, poker, dice and more. Our new rating algorithm will allow us to do this more accurately and at scale as we keep adding more brands to the site.
"We already have 650+ brands reviewed and rated but we would like to see even more operators sign up to Best Bitcoin Casino and take advantage of our community of more than 12,000 members to drive awareness of their casinos and increase new player sign ups."
German Election Betting: Cloudbet Odds Swing To SPD's Scholz After First Debate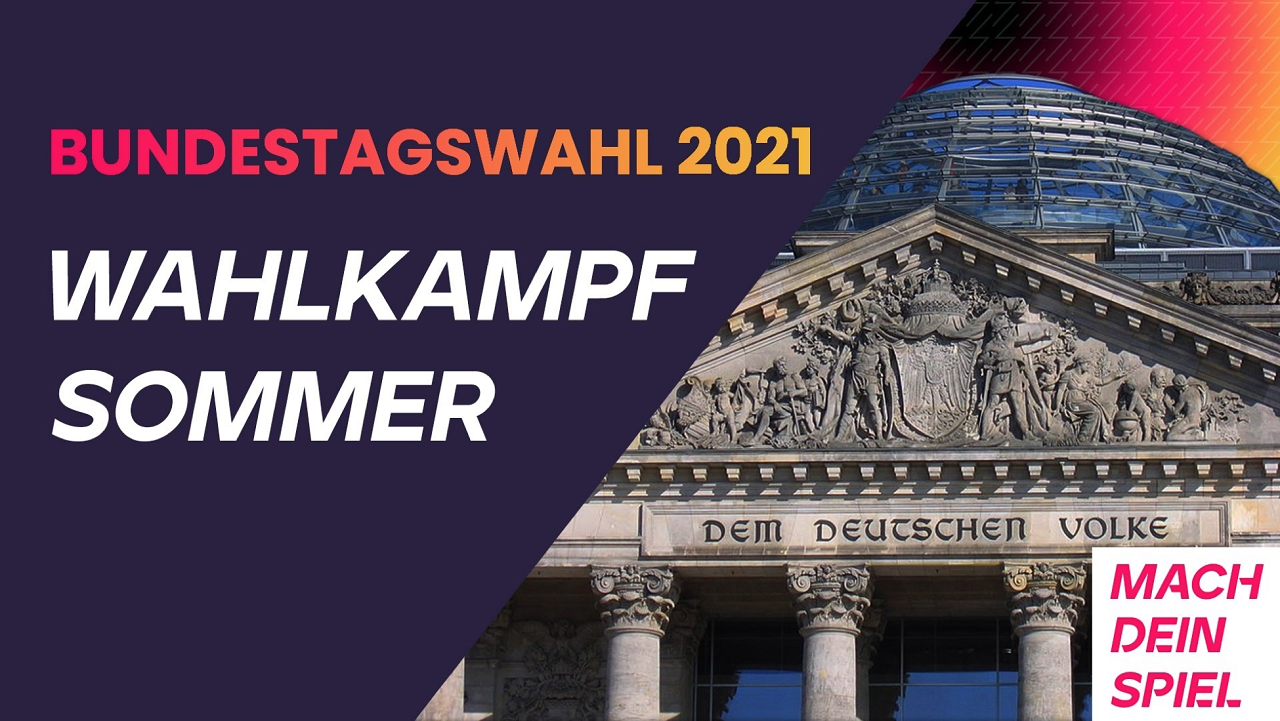 Reading Time:
2
minutes
Betting odds on the German federal election swung firmly towards Olaf Scholz and his SPD party after polls indicated that he won the first televised debate of the campaign.
Markets now give Scholz a 56% probability of becoming the country's next chancellor, up from 36% on August 23,  prices compiled by crypto sportsbook Cloudbet show. He has now taken the lead from main rival Armin Laschet, whose likelihood of becoming chancellor slumped to 44% from 63%.
Cloudbet is the only major crypto operator offering German election markets. The odds are hosted on an enriched event page that charts real-time price movements and will live-stream future debates for players to seize betting opportunities as odds shift.
The page will also contain the Cloudbet Opinion, a visual representation of which party bettors are favoring with their wagers, and a useful alternative voting indicator to opinion polls. Cloudbet first unveiled the feature to good effect ahead of the US presidential election in November. Bets placed on Cloudbet for that election were closer to the final result than official poll results, especially in predicting state-by-state outcomes.
"Betting markets can offer unique insights into how segments of the voting public perceive the election," a Cloudbet election expert said. "We will continue to monitor movements as the debates and campaigns continue."
Sunday's 100-minute debate was largely uncontroversial, with views on climate change proving to be one point of difference between the three chancellor candidates. Some 36% of viewers picked Scholz, according to a Forsa poll for broadcasters RTL/ntv. The Greens' Annalena Baerbock placed second with 30%, while Laschet was last with 25%.
Founded in 2013, Cloudbet established itself as one of the world's leading bitcoin betting operators, with a reputation built on unparalleled security and speedy withdrawals. Players on the German site can bet with 12 cryptocurrencies including Bitcoin, Ethereum, Bitcoin Cash, Litecoin, USDT, Dogecoin and Dash.
In June this year, the operator launched a fully localised website to provide better services for German customers. It also hosts a Telegram community for German-speaking customers to engage with other like-minded betting fans.