Lack Of Professional Approach To Legalization Of Gambling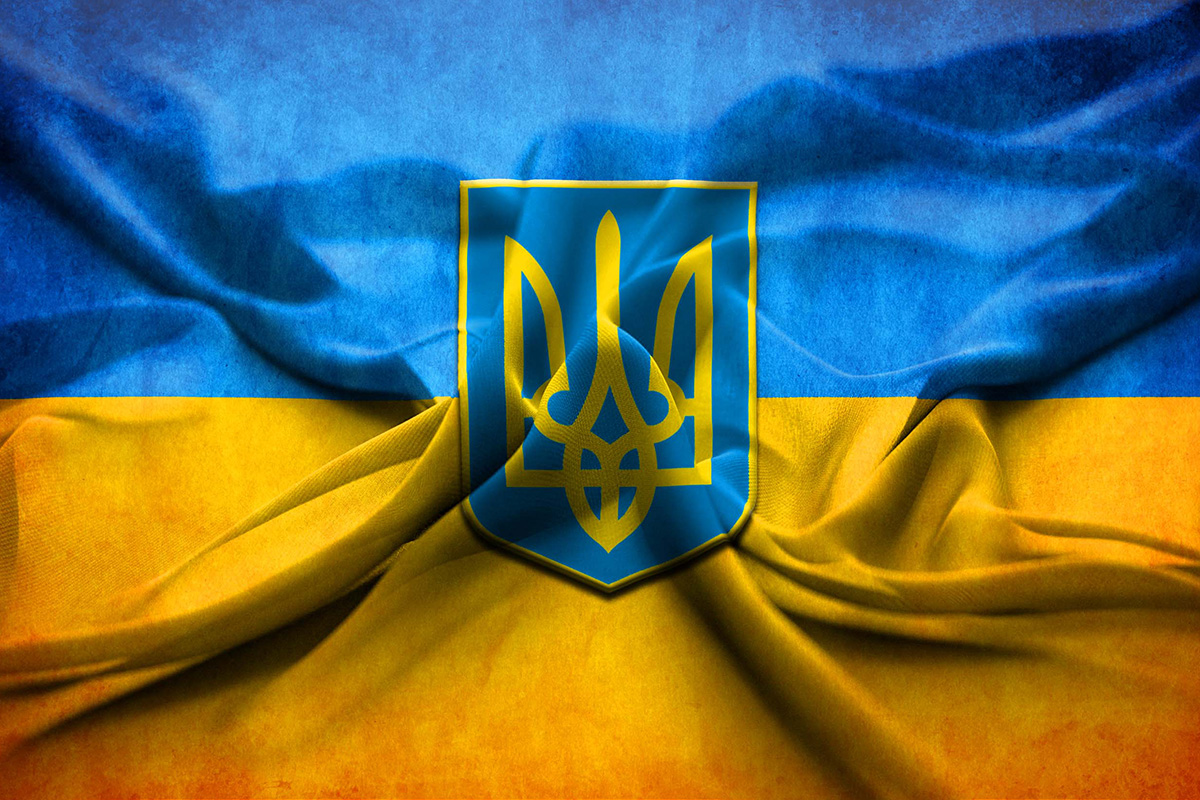 Reading Time:
6
minutes
The necessity of legalization of gambling in Ukraine has been the topic of interest for a long time. The new government, at the initiative of President Zelensky, has been trying to do this for almost a year now. Experts gave hundreds of comments about this process, journalists wrote dozens of articles, and deputies held many meetings of various working groups. In general, the relevant bill has undergone a number of changes and for a long time has been evolving step by step to an increasingly acceptable form: the general opinion of the market is that the law should be the same for everyone, everyone is ready to certain compromises, and even a high fixed cost of licenses is considered acceptable when the tax on gross gaming revenue (GGR) is abolished. But today the improvement of the bill hit up against the interests of the lottery pool of deputies, who are trying in every possible way to maintain the monopoly position of the lotteries and the associated gray schemes of work of other types of gambling. For this reason, the bill 2258-d on second reading runs the risk of entering the session hall with a number of fundamental problems that will simply nullify the positive effect of the legalization of gambling in Ukraine.
The motivation of the deputies from the lottery circle is obvious, they simply work off the corrupt rent of their patrons. But the motives of the deputies close to President Zelensky are not clear. In case of collapse of legalization or failure to get the expected results, this initiative will turn into a pile of stones that will be thrown at the President by both the opposition and other enemies without hesitation. Especially considering the fact that the President took this issue under his personal control.
Two main factors have caused the current unfavorable situation regarding the legalization of gambling in Ukraine: 1) the subjectivity of certain influence groups (strongly represented by the lottery pool of deputies), and 2) an exclusively theoretical understanding of the mechanism of work and specific features of the gambling business, which can be observed in the statements made by the head of the relevant committee, Daniil Getmantsev. Thus, instead of a broad discussion with future gambling operators, which could contribute to the development of a realistic draft law, we get a substitute for lottery "wishlist", and an ordinary incompetence.
It will take more than one article to describe all the mistakes of legalization of gambling "in the Ukrainian style". But nevertheless, the most striking moments can be singled out, without the resolution of which all the previous work will go down the drain.
So, the biggest problem is that the work on the relevant law is carried out without regulating the tax aspect of the organization of gambling. This approach may result in gambling operators paying taxes of 50-60% of profits for doing business legally. In this case, legalization will remain only on paper, as well as the long-awaited income to the treasury. Therefore, it is now extremely important to start a broad discussion on the tax burden for the gambling business. Since the budget of Ukraine needs fast money, and setting up an online monitoring system to track gross gaming revenue (GGR) requires considerable amount of time and specialist training, it would be logical to keep high license fees, but abolish the GGR tax. To understand the numbers, we want to remind you that for one license for 5 years, gambling operators in Ukraine will have to pay (ed. – take into account currency rate fluctuations): a casino – from $5.8 million to $20 million, depending on the number of rooms in the hotel; bookmakers – more than $21 million; lottery distributors – $14.7 million; gambling rooms – $145 thousand; online casinos – $2.4 million. At the same time, legislators plan to establish the GGR tax in the range of 18-25%, in spite of the bill 2713-3, which abolishes the tax on gross gaming revenue (GGR).
In general, world experience provides a choice between two options – either a high license fee or a GGR tax. More precisely, with a GGR tax a license fee may be levied, but then its amount is set at a very low level. In fact, a high fixed license fee is a tax on gross revenue paid in advance. Here are some examples from world experience.
In Britain, for example, a one-time fee for applying for a gambling license is €5,730, and a staff/ management license is about £330. The head of a gambling establishment is also obliged to pay an annual fee to ensure that his current license continues to be valid. The annual license fee depends on the gross turnover of the company. Gambling in England is subject to two taxes: 15% tax on total gaming revenue, and 18% income tax.
In the Netherlands, taxation on the organization and conduct of gambling is also quite high. Casino operators must pay a 29-percent gross revenue tax on games. In addition, they must also contribute 1.5% to the development of the gambling association and 0.25% to the fund against drug addiction.
Swedish casinos are obliged to pay a tax of 18% of their total gaming revenue. For doing business in the country you also need to purchase a license. It can cost from 6 to 70 thousand euros.
In Malta, the gaming tax makes up 5% of the revenue generated from certain gaming services during the relevant tax period. The tax on gaming devices in Malta varies from 12.5% to 30% for different types of licenses. Malta gambling management requires a company applying for a gaming service license to have a minimum share capital from 40 thousand euros to 100 thousand euros, depending on the type of gambling establishment in terms of profitability.
In France, the rules for calculating tax rates are as follows: the gambling turnover tax is 8.5%, and income tax is additionally paid at the standard rate of 28%.
In addition to taxes, all casinos also pay certain fixed fees. So, the budgets of municipalities on a daily basis receive 12 euros from the first roulette that opens and 6 euros from each subsequent roulette that opens.
Thus, the tax on GGR is usually used in those countries where there is no license fee or it is symbolic. In most countries where gambling is legalized, the authorities understand that gambling brings sufficient revenues to the budget, but it requires an adequate tax base.
To introduce the GGR tax, an optimal monitoring system is needed. It shouldn't be overloaded, the way our parliamentarians do this, striving to stuff everything possible and impossible into monitoring. This approach is an evidence of a superficial and purely theoretical knowledge of the authors of such ideas. For the GGR tax, the most important thing is to control the entry and exit of funds.  For example, if 2 million UAH was brought during quarter, and 1.8 million UAH was given away as wins, then out of 200 thousand the GGR tax will be calculated. Everything is extremely simple. It is better to transmit information in the online monitoring system in non-personalized form and in a package, rather than in real time format and with all the data about the player, because otherwise, any halting will lead to an interruption in the operator's work or to an unintentional violation of the law. But until such a simple and effective system is offered, it is better to use a high license rate and not charge the GGR tax.
If the gambling business is nipped in the bud, then the budget will not get any money. Therefore, the philosophy of the attitude to this type of business needs to be changed, it is necessary to create an adequate tax base and equal conditions for all operators. In response, the state will receive both substantial revenues to the budget and substantial amount of money for charity. Historically, gambling money goes to support social projects. For example, in France, theaters were built on taxes from the organizers of gambling establishments, and a famous opera house was built in Baden-Baden (Germany) on the tax revenues from the gambling industry. In the Netherlands, the representatives of the gambling industry sponsor the football championship, and in Canada – the annual stage of Formula 1 auto racing. In the USA, casinos finance basketball and hockey clubs.
In many countries, the distribution of tax revenues from the gambling business goes under special budget items. In Denmark, 65% goes directly to the Ministry of Culture and is directed to the development of sports and cultural life. In Finland, profits from lotteries and casinos are directed through the Ministry of Education to finance the development of national culture, and state revenues from betting on horse races are used to stimulate the development of national horse breeding and to conduct equestrian competitions.
For centuries, the authorities of various states have been convinced that human passions, including excitement, can't be eradicated and prohibited, and therefore the only adequate solution is to find a reasonable compromise between the state, business and player. Many European countries have accepted such a philosophy a long time ago, and it's time for Ukraine to finally take this path by creating a competitive market that will: a) be attractive to foreign investors; b) create hundreds of thousands of well-paid jobs, and c) replenish the budget with tax payments.

Red Rake Gaming obtains its Romanian License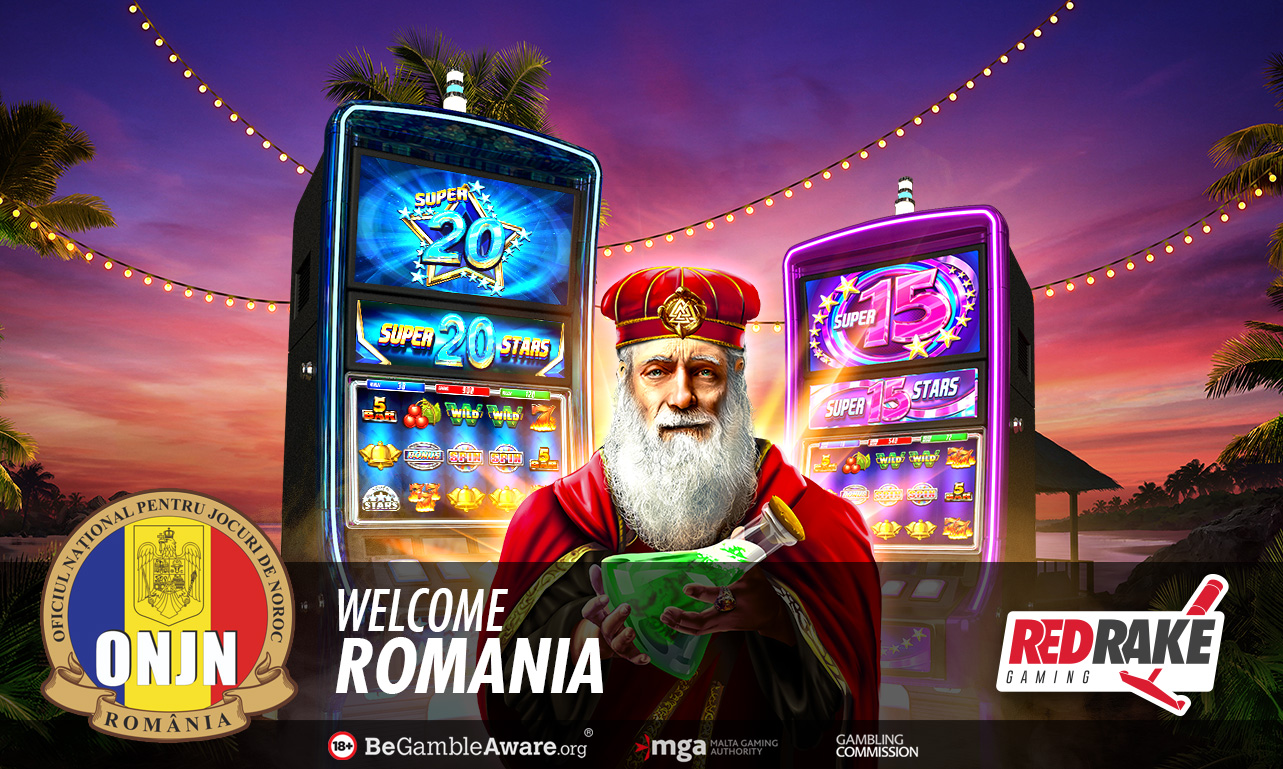 Reading Time:
2
minutes
Premium casino content developer Red Rake Gaming is delighted to announce its latest regulated market license for Romania.
The company has been granted a Class II license by the Romanian regulator (ONJN) allowing it to work directly with the country's regulated operators. Red Rake Gaming made the move due to the demand from its partners in response to the player demand for Red Rake's top performing game content within the market.
A selection of Red Rake's top performing games will be made available to Romania licensed operators, including its record breaking Super 15 Stars – the non-stop, action-packed slot which combines feature games and bonus rounds from all its predecessors in the Super series of games and the new game of this series, Super 20 Stars. Additional titles from Red Rake's diverse portfolio includes Alchemy Ways- giving players a million ways to win, Max Dangerous and the Lost Relics, Tommy Gun's Vendetta and Flamingo Paradise.  All of which continue to be top performing titles across Red Rake's network.
Red Rake Gaming plans to launch a wider selection of content in the Romanian market throughout the 2021 period.
Continuous delivery and expansion into regulated markets is at the heart of Red Rake Gaming's growth strategy. Their latest market entry represents yet another opportunity for the company to further its reach in Romania and follows on from recent market entry in Greece.
Nick Barr, Managing Director for Red Rake Malta, commented: "We are thrilled to have obtained our Class II Romanian license. This recent acquisition is driven by our commitment to our clients to continue to deliver our top performing content to the Romanian players which has always proved to be very popular. The Red Rake Gaming content resonates well with players delivering classic looking slots packed with strong feature and bonus games."
CEEGCVirtual – Final agenda and meet the sponsors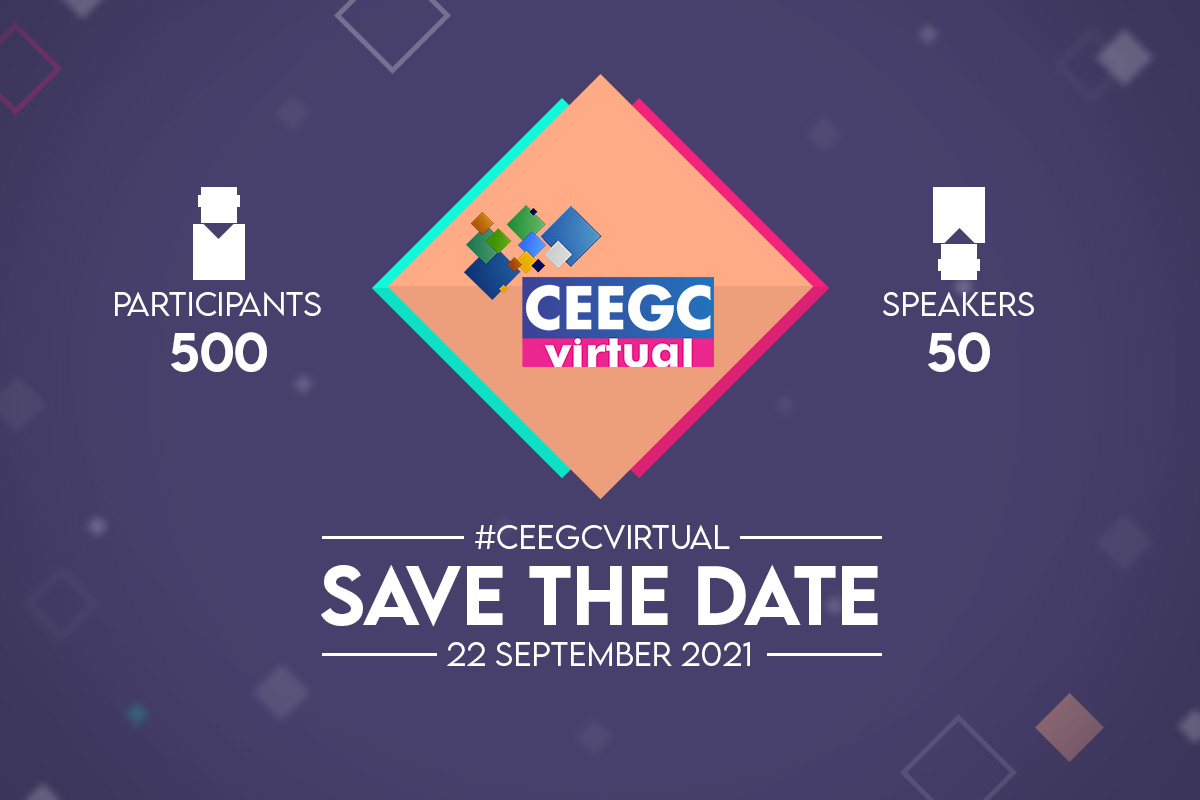 Reading Time:
3
minutes
The virtual CEEGC is taking place on 22 September in a virtual layout.
The team at Hipther Agency is excited to announce the final agenda of one of the most important conferences in the Central and Eastern European region, the CEEGC.
The yearly Central and Eastern European Gaming Conference was launched in 2016 and is the crown event for the gambling industry professionals that are looking to dive into quality discussions about the CEE, CIS, and Balkans.
Register here for free | View the agenda
The focus in 2021 is on industry updates from Romania, Croatia, Hungary, Slovakia, Czech Republic, Slovenia, Poland, Russia, Ukraine, Bosnia and Herzegovina, Macedonia, Serbia, Austria, Switzerland, Germany, and the final agenda looks the following way:
22 SEPTEMBER 2021 – All times CEST (Central European Summer Time)
– 9:30 – 10:15 – INDUSTRY UPDATE: ROMANIA
Moderated by Andrius Gabnys – Founding Attorney at Gabnys.Gabniene
Panelists:
Nicola Longmuir – Chief Commercial Officer at Push Gaming
Cosmina Simion – Managing Partner at Simion & Baciu
Dan Iliovici – Vice President at Rombet
– 10:15 – 11:30 – INDUSTRY UPDATE: CENTRAL EUROPE
Moderated by Andrius Gabnys – Founding Attorney at Gabnys.Gabniene
Panelists:
Dr. Robert Skalina – Senior Advisor at WH Partners
Helembai Gabor – Senior Associate at Bird & Bird Budapest
Dr. Jan Rehola – Director at IFGR and Partner at PS Legal
Aleksej Mišković – Senior Partner at Law Firm Glinska & Mišković Ltd.
Jaka Repansek – Media and TECH Law Expert
Piotr Dynowski LL. M. – Partner/Attorney at Law/Head of IP/Media/Tech&Comms Practice at Bird & Bird Poland
– 11:30 – 12:30 – CEE AND CIS AS THE MOST IMPORTANT HUBS FOR ESPORTS
Moderated by Lyubomira Lazarova – Chief Marketing Officer at UltraPlay
Panelists:
Anton Janér – Founder & CTO at Abios
Vlastimil Venclik – Founder and CEO of Oddin.gg
Peter Ivanov – Head of Trading at UltraPlay
Alexandr Iaroshenko – CEO at Betbazar
– 12:30 – 13:15 – INDUSTRY UPDATE: D-A-CH
Moderated by Dr. Simon Planzer – Partner at PLANZER LAW
Panelists:
Dr. Christian Rapani – Attorney at Law at Dr. Christian Rapani
Dr. Holger Jakob – Senior Lawyer at MELCHERS LAW
– 13:15 – 14:00 – INDUSTRY UPDATE: BALKANS
Moderated by Joe Ewens – Managing Editor of Vixio
Panelists:
Lazar Miuchin – VP of Strategic Partnerships at NSoft
Luka Popović – Partner at BDK Advokati
– 14:00 – 15:00 – INDUSTRY UPDATE: CIS
Moderated by Dr. Simon Planzer – Partner at PLANZER LAW
Panelists:
Tamar Jikia – Senior Associate at MG Law Office
Araksi Sargsyan – Head Of Business Development at DS Virtual Gaming
Ilya Machavariani – CEO and Senior Partner at 4H Agency
If you haven't already registered, make sure to register here for free.
The conference is sponsored by UltraPlay, Nordic Gambling, and PLANZER LAW.
UltraPlay is a multi-awarded betting provider, founded in 2010, offering a turn-key iGaming platform to online operators worldwide. The company focuses on sports and eSports betting, live betting, white-label, online casino, and blockchain technology.
Assembled by a team of iGaming professionals with vast experience in betting product development, operations, eSports, and marketing, UltraPlay is a trusted partner for delivering superior sports betting software and odds products to its customers.
Learn more about the company here: www.ultraplay.co
Nordic Gambling is the only legal firm in the Nordic countries that specializes in gambling-related law such as licensing, compliance advice, and public affairs.
They have gained extensive experience in the industry from working with operators, suppliers, service providers, and government regulators. Their team has been closely involved in the development of the law and regulation in a number of European jurisdictions, including Denmark and Sweden.
The partners of Nordic Gambling are recognized among the leading legal experts in the gambling industry and are qualified to assist you with whichever legal issue you may encounter.
The team at Nordic Gambling is also very pleased to announce that they have contributed a section on Sweden, first published in the latest version of the International Comparative Legal Guide to Gambling 2020. You can read that chapter here.
Visit https://www.nordicgambling.com/ for more details.
PLANZER LAW is a law firm specializing in gaming & entertainment and technology & online businesses. Its team notably provides strategic, regulatory and legal advice on all matters relating to EU/EEA and Swiss gaming regulation. PLANZER LAW enables and facilitates business development and compliance programs. Clients profit from an unrivaled global network and highly specialized expertise.
Dr. Simon Planzer, founding partner of PLANZER LAW has been recognized by the leading ranking by Chambers & Partners as a global gaming law expert. He has been endorsed by interviewees as "absolutely excellent" and "the top Swiss lawyer" for gaming.
For more details visit https://www.planzer-law.ch/en/
PokerMatch Wins in "Best Marketing Campaign" Category at UGW Awards 2021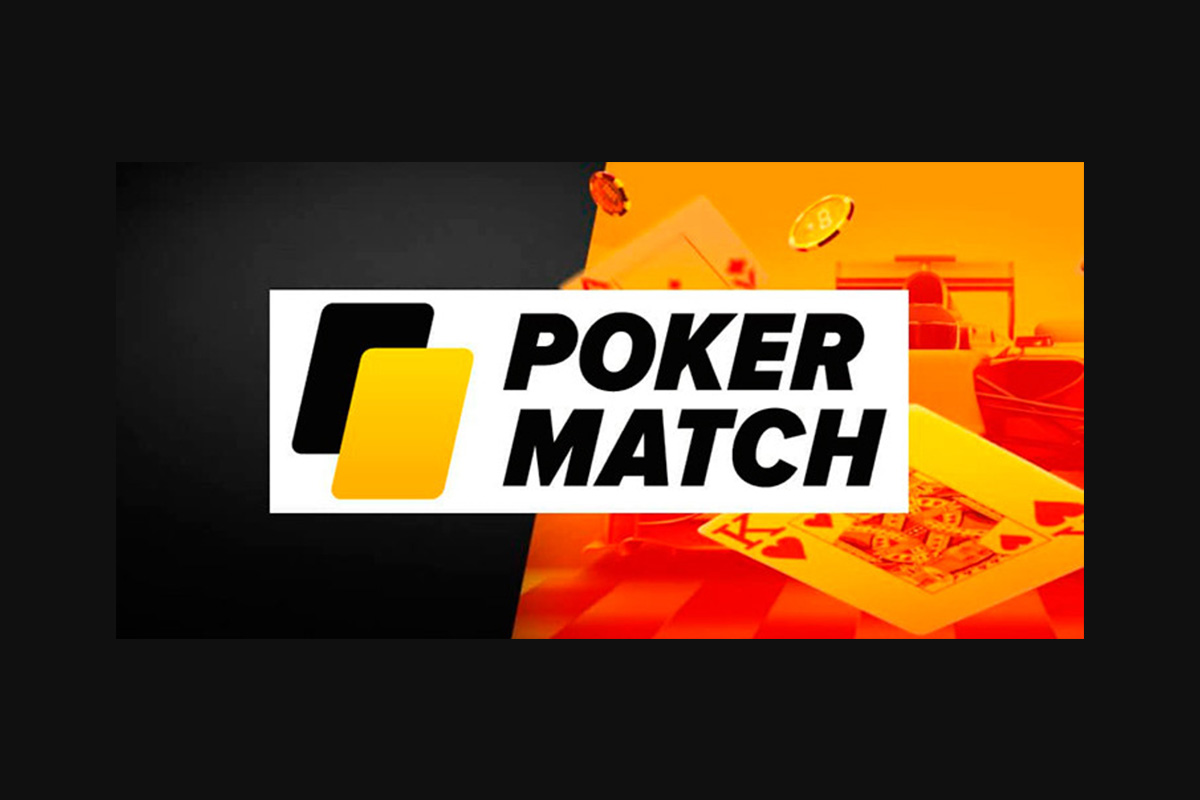 Reading Time:
< 1
minute
PokerMatch has won in the "Best Marketing Campaign" category at the UGW Awards 2021 held on Tuesday in Kyiv as part of Ukrainian Gaming Week.
The poker operator landed the trophy for its exciting "Poker is Your Sport!" campaign.
"I sincerely believe that with this campaign we really benefit the industry and touch people's hearts and minds," Ruslan Bangert, CEO of PokerMatch International, said.
"Forming the image of poker as a sport is a long road. And the final step in that journey should be nothing less than the recognition of poker as an Olympic sport!"
With its actions, PokerMatch not only declares that "poker is a sport!", but shows its commitment to this slogan. The company hosts online poker championships and supports major live poker series.
The company also strongly believes that poker is a game of skill. "Our marketing strategy focuses on poker players above all else. PokerMatch promotes principles of responsible gaming, and we are convinced that it's the player's skills and abilities that make it possible to achieve consistent success in sports poker," representatives of the company said.