Lack Of Professional Approach To Legalization Of Gambling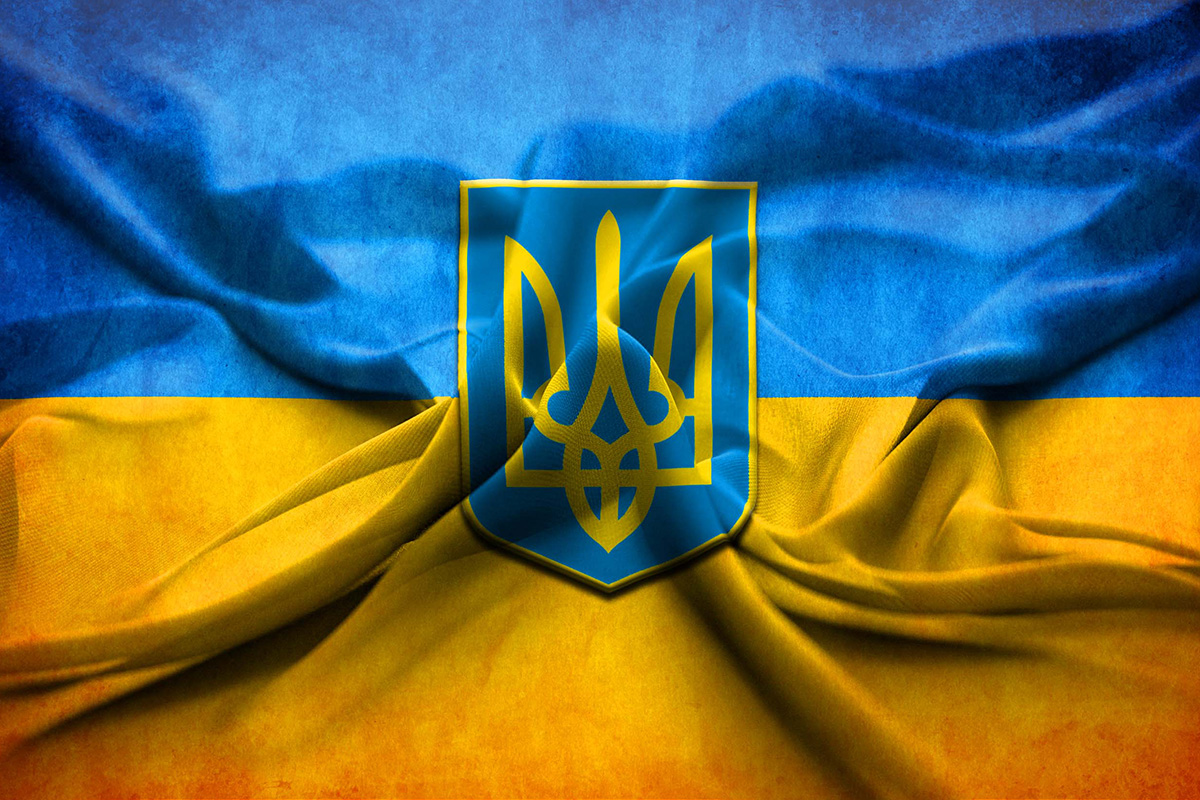 Reading Time:
6
minutes
The necessity of legalization of gambling in Ukraine has been the topic of interest for a long time. The new government, at the initiative of President Zelensky, has been trying to do this for almost a year now. Experts gave hundreds of comments about this process, journalists wrote dozens of articles, and deputies held many meetings of various working groups. In general, the relevant bill has undergone a number of changes and for a long time has been evolving step by step to an increasingly acceptable form: the general opinion of the market is that the law should be the same for everyone, everyone is ready to certain compromises, and even a high fixed cost of licenses is considered acceptable when the tax on gross gaming revenue (GGR) is abolished. But today the improvement of the bill hit up against the interests of the lottery pool of deputies, who are trying in every possible way to maintain the monopoly position of the lotteries and the associated gray schemes of work of other types of gambling. For this reason, the bill 2258-d on second reading runs the risk of entering the session hall with a number of fundamental problems that will simply nullify the positive effect of the legalization of gambling in Ukraine.
The motivation of the deputies from the lottery circle is obvious, they simply work off the corrupt rent of their patrons. But the motives of the deputies close to President Zelensky are not clear. In case of collapse of legalization or failure to get the expected results, this initiative will turn into a pile of stones that will be thrown at the President by both the opposition and other enemies without hesitation. Especially considering the fact that the President took this issue under his personal control.
Two main factors have caused the current unfavorable situation regarding the legalization of gambling in Ukraine: 1) the subjectivity of certain influence groups (strongly represented by the lottery pool of deputies), and 2) an exclusively theoretical understanding of the mechanism of work and specific features of the gambling business, which can be observed in the statements made by the head of the relevant committee, Daniil Getmantsev. Thus, instead of a broad discussion with future gambling operators, which could contribute to the development of a realistic draft law, we get a substitute for lottery "wishlist", and an ordinary incompetence.
It will take more than one article to describe all the mistakes of legalization of gambling "in the Ukrainian style". But nevertheless, the most striking moments can be singled out, without the resolution of which all the previous work will go down the drain.
So, the biggest problem is that the work on the relevant law is carried out without regulating the tax aspect of the organization of gambling. This approach may result in gambling operators paying taxes of 50-60% of profits for doing business legally. In this case, legalization will remain only on paper, as well as the long-awaited income to the treasury. Therefore, it is now extremely important to start a broad discussion on the tax burden for the gambling business. Since the budget of Ukraine needs fast money, and setting up an online monitoring system to track gross gaming revenue (GGR) requires considerable amount of time and specialist training, it would be logical to keep high license fees, but abolish the GGR tax. To understand the numbers, we want to remind you that for one license for 5 years, gambling operators in Ukraine will have to pay (ed. – take into account currency rate fluctuations): a casino – from $5.8 million to $20 million, depending on the number of rooms in the hotel; bookmakers – more than $21 million; lottery distributors – $14.7 million; gambling rooms – $145 thousand; online casinos – $2.4 million. At the same time, legislators plan to establish the GGR tax in the range of 18-25%, in spite of the bill 2713-3, which abolishes the tax on gross gaming revenue (GGR).
In general, world experience provides a choice between two options – either a high license fee or a GGR tax. More precisely, with a GGR tax a license fee may be levied, but then its amount is set at a very low level. In fact, a high fixed license fee is a tax on gross revenue paid in advance. Here are some examples from world experience.
In Britain, for example, a one-time fee for applying for a gambling license is €5,730, and a staff/ management license is about £330. The head of a gambling establishment is also obliged to pay an annual fee to ensure that his current license continues to be valid. The annual license fee depends on the gross turnover of the company. Gambling in England is subject to two taxes: 15% tax on total gaming revenue, and 18% income tax.
In the Netherlands, taxation on the organization and conduct of gambling is also quite high. Casino operators must pay a 29-percent gross revenue tax on games. In addition, they must also contribute 1.5% to the development of the gambling association and 0.25% to the fund against drug addiction.
Swedish casinos are obliged to pay a tax of 18% of their total gaming revenue. For doing business in the country you also need to purchase a license. It can cost from 6 to 70 thousand euros.
In Malta, the gaming tax makes up 5% of the revenue generated from certain gaming services during the relevant tax period. The tax on gaming devices in Malta varies from 12.5% to 30% for different types of licenses. Malta gambling management requires a company applying for a gaming service license to have a minimum share capital from 40 thousand euros to 100 thousand euros, depending on the type of gambling establishment in terms of profitability.
In France, the rules for calculating tax rates are as follows: the gambling turnover tax is 8.5%, and income tax is additionally paid at the standard rate of 28%.
In addition to taxes, all casinos also pay certain fixed fees. So, the budgets of municipalities on a daily basis receive 12 euros from the first roulette that opens and 6 euros from each subsequent roulette that opens.
Thus, the tax on GGR is usually used in those countries where there is no license fee or it is symbolic. In most countries where gambling is legalized, the authorities understand that gambling brings sufficient revenues to the budget, but it requires an adequate tax base.
To introduce the GGR tax, an optimal monitoring system is needed. It shouldn't be overloaded, the way our parliamentarians do this, striving to stuff everything possible and impossible into monitoring. This approach is an evidence of a superficial and purely theoretical knowledge of the authors of such ideas. For the GGR tax, the most important thing is to control the entry and exit of funds.  For example, if 2 million UAH was brought during quarter, and 1.8 million UAH was given away as wins, then out of 200 thousand the GGR tax will be calculated. Everything is extremely simple. It is better to transmit information in the online monitoring system in non-personalized form and in a package, rather than in real time format and with all the data about the player, because otherwise, any halting will lead to an interruption in the operator's work or to an unintentional violation of the law. But until such a simple and effective system is offered, it is better to use a high license rate and not charge the GGR tax.
If the gambling business is nipped in the bud, then the budget will not get any money. Therefore, the philosophy of the attitude to this type of business needs to be changed, it is necessary to create an adequate tax base and equal conditions for all operators. In response, the state will receive both substantial revenues to the budget and substantial amount of money for charity. Historically, gambling money goes to support social projects. For example, in France, theaters were built on taxes from the organizers of gambling establishments, and a famous opera house was built in Baden-Baden (Germany) on the tax revenues from the gambling industry. In the Netherlands, the representatives of the gambling industry sponsor the football championship, and in Canada – the annual stage of Formula 1 auto racing. In the USA, casinos finance basketball and hockey clubs.
In many countries, the distribution of tax revenues from the gambling business goes under special budget items. In Denmark, 65% goes directly to the Ministry of Culture and is directed to the development of sports and cultural life. In Finland, profits from lotteries and casinos are directed through the Ministry of Education to finance the development of national culture, and state revenues from betting on horse races are used to stimulate the development of national horse breeding and to conduct equestrian competitions.
For centuries, the authorities of various states have been convinced that human passions, including excitement, can't be eradicated and prohibited, and therefore the only adequate solution is to find a reasonable compromise between the state, business and player. Many European countries have accepted such a philosophy a long time ago, and it's time for Ukraine to finally take this path by creating a competitive market that will: a) be attractive to foreign investors; b) create hundreds of thousands of well-paid jobs, and c) replenish the budget with tax payments.

7777 gaming goes live at Inbet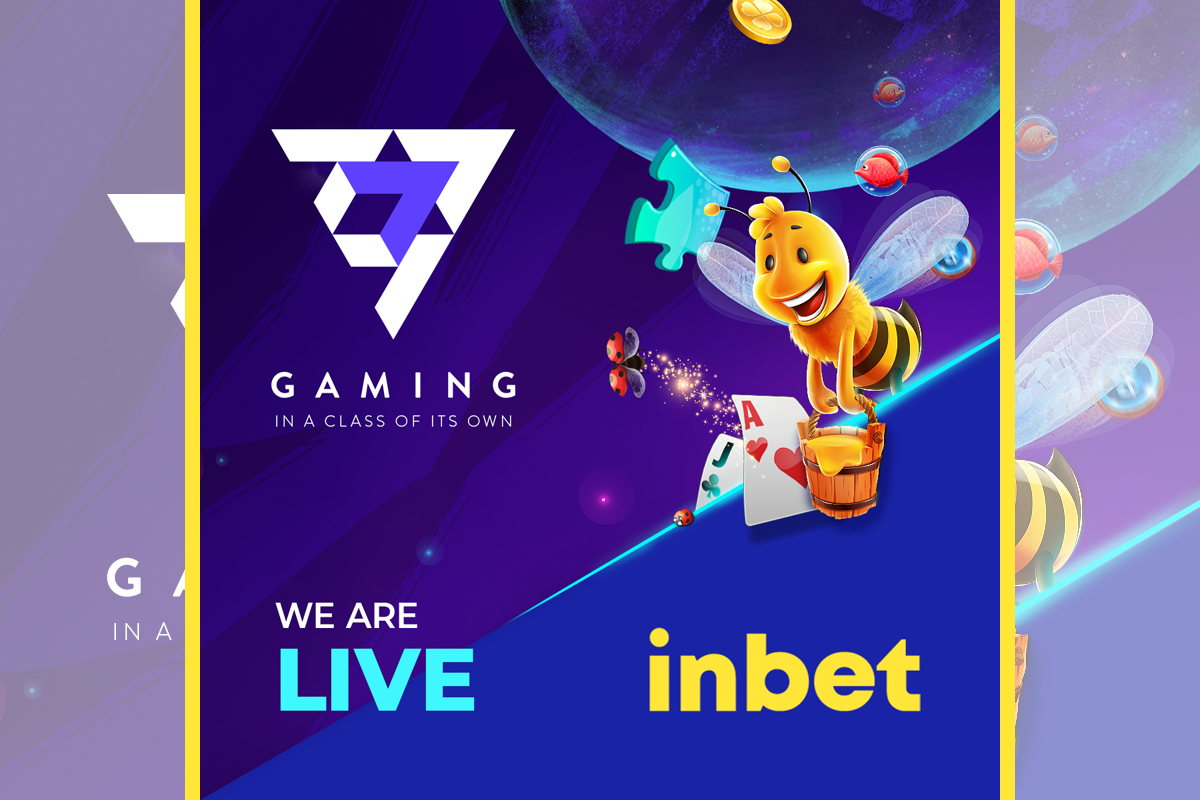 Reading Time:
2
minutes
7777 gaming goes live at Inbet with its innovative and engaging game content. Inbet's online brand was recently established as a licensed operator in Bulgaria in order to grasp the ever-increasing need for online gambling entertainment on the market. On inbet.com players can enjoy a rich portfolio of classic and casino games as well as live sports events and virtual sports.
Elena Shaterova, CCO at 7777 gaming has commented: "Our partnership with Inbet opens a new window of opportunity for their wide community of players. Now, they will have the option to play more than 50 thrilling casino games by 7777 gaming that are made with the mindset of a gamer. We are beyond excited to welcome another licensed online operator in Bulgaria and work with Inbet's team of professionals."
Tatyana Zhelyazkova, Head of Marketing at Inbet said: "We are delighted to join forces with 7777 gaming and offer their innovative and engaging online casino game content to our players. Through their games, we will reach another slice of the iGaming players, who are looking for more in-play gamification and marketing tools in the games."
B2B provider 7777 gaming is offering its original in-house iGaming content, consisting of 100+ games, innovative jackpot solutions and all-in-one platform to highly-regulated jurisdictions worldwide. 7777 gaming is live at Inbet with its most popular and played games for the last 6 months – Sea of ​​Treasures, Lucky Clovers, Jinn, Samurai Fortunes and much more. The recently released titles are Cash 40, Hit the Pinata, Galaxy Fortune, Honey of Gold and more.
7777 gaming focuses mainly on building an online casino that is compelling and competitive, that attracts, convert and retain the new generation of players. In its mission to do so, the company's product portfolio consists of unique in-house content of Instant win games, Slot games, Premium games, Exclusive games, Table games, Themed games, iLottery games and much more.
Through its creative and experienced team, 7777 gaming plans for massive expansion over the next 12 months in various jurisdictions worldwide.
Merkur to Participate in Entertainment Arena Expo 2022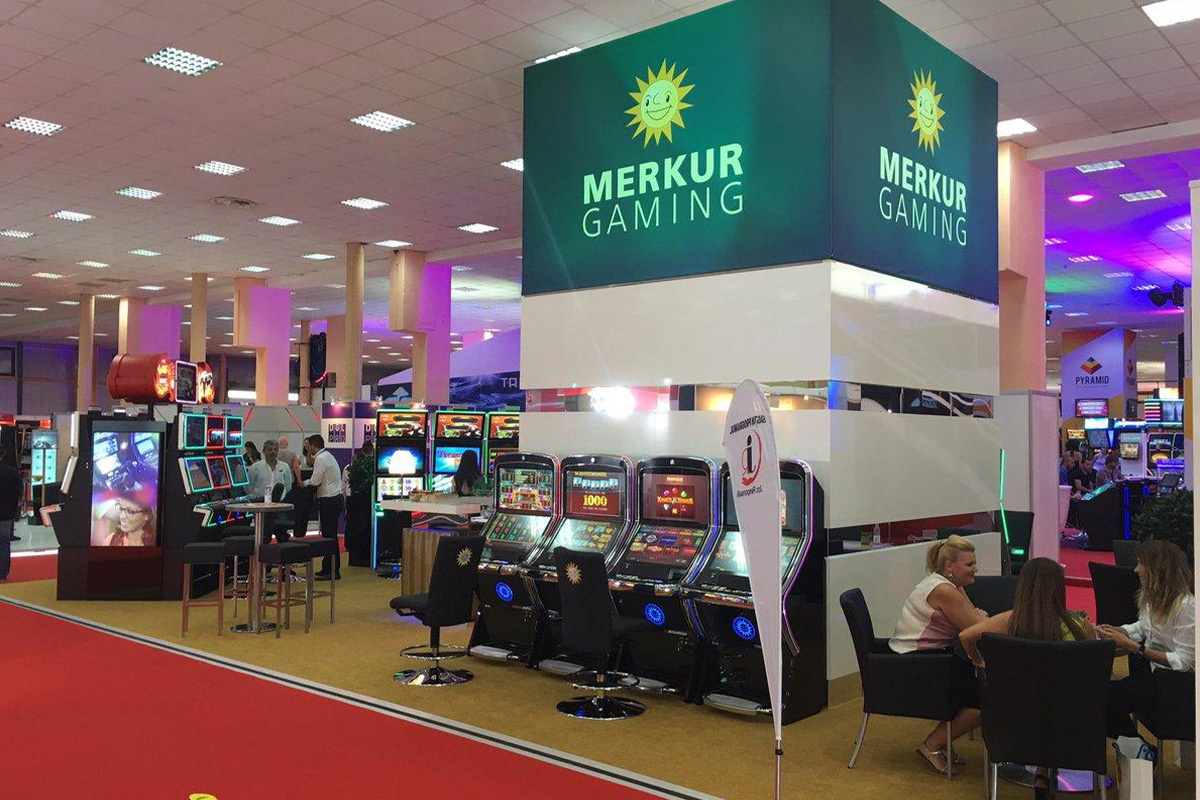 Reading Time:
2
minutes
Merkur is in preparations to participate in the 14th Entertainment Arena Expo (EAE) in Bucharest.
Being held from September 6 to 8 at the Romexpo Fair Ground in Romania's capital city, Bucharest, EAE 2022 will have a major exhibitor presence from MERKUR. On booth 306, the German gaming giant will indeed "entertain" with a strong presence of its top jackpots, cabinets and new games; backed up by the presence of cash handling experts GeWeTe and next-generation payment options from Merkur eSOLUTIONS.
Bucharest in Romania has been the country's capital city since 1862 and, through its long history, has been known as both the "City of Joy" and the "Paris of the East". It is also the centre of the country's gaming industry where both casinos, gaming arcade premises and venues in the sports betting and gastronomy sectors are hugely popular.
Romania has the largest number of slots in operation in east Europe, currently well over 70,000 machines. The Merkur brand has been active in Romania since 2004 and has a Group subsidiary company, Merkur Gaming Distribution, based in Bucharest and with Hannelore Fuica as its managing director and team leader.
Speaking ahead of EAE Ms Fuica confirmed her belief that the two most popular game types with Romanian players are Fruit games and, in recent years, Roulette. Already in both slot hall and sports betting operations throughout the country, the new MERKUR Roulette features stunning 3D graphics, a new animation of the roulette wheel itself and an enhanced speed of play.
This will be a significant highlight of Merlur's EAE presentation, as will the new linked progressive jackpots Link Zone (shown in the Avantgarde Max Trio cabinet) and Solar Link (featured on the stylish Allegro Trio cabinet) plus the innovative MERKUR Mystery jackpot that will display on the Avante Trio cabinet that hosts a multiplicity of new multigame titles powered by the latest software and boasting a brand new player interface.
EAE's ambition is to become internationally recognised as THE standout gaming show for the Eastern Europe and Balkan region, something on which Athanasios "Sakis" Isaakidis, Chief Executive, International commented: "We are all anticipating a really great EAE show in Bucharest.
And he added: "Romania is a significant and highly successful market for MERKUR and we are set to make a great representation of our history, experience and great products at EAE in Bucharest as we demonstrate, as the show's title exemplifies, our commitment to gaming Entertainment across Romania, and beyond."
CT Interactive to Showcase Games Portfolio, Latest Product Line at EAE Romania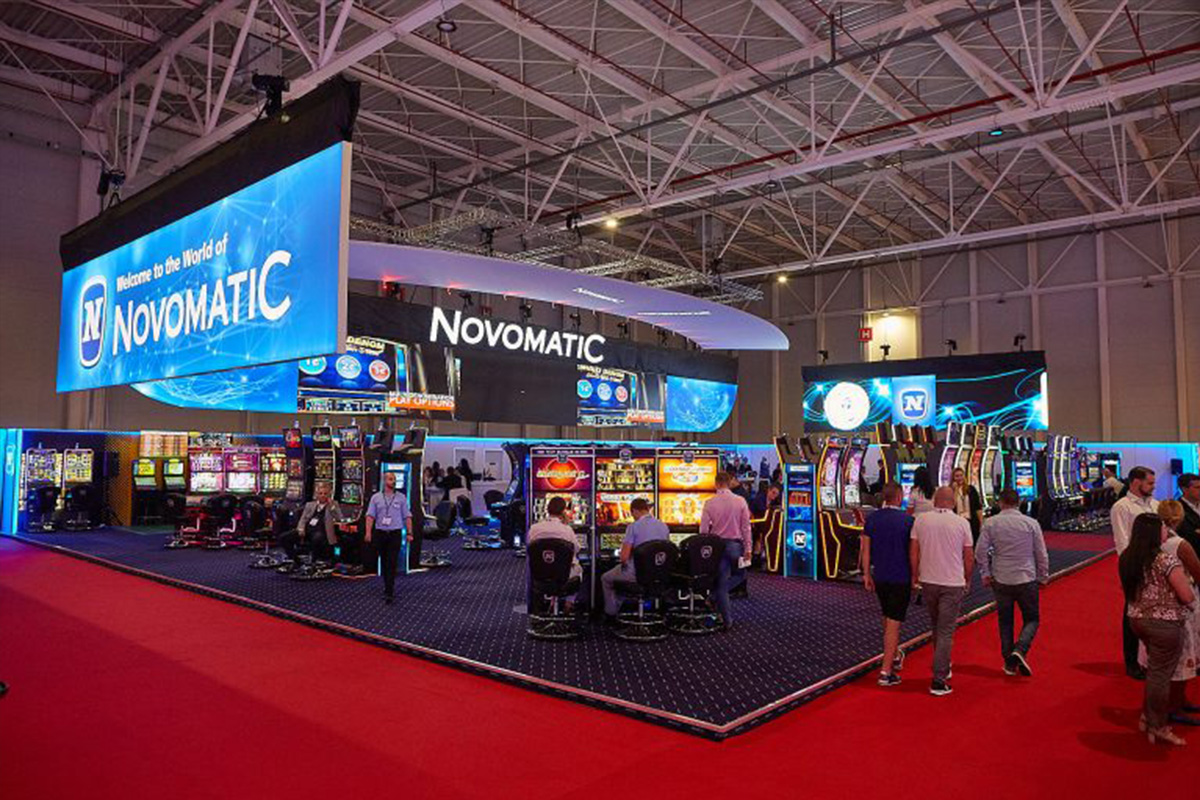 Reading Time:
< 1
minute
CT Interactive is set to present its growing portfolio at Entertainment Arena Expo from September 6 to 8 at the Romexpo Fair Ground in Bucharest. At stand 108, the company will showcase its product offerings, including fascinating games, innovative Jackpots, Free Spins and more.
"We believe the fair will be a great place to further grow our business network in Romania. Moreover, we will introduce our latest product line, which we plan to certify in the upcoming months," Lachezar Petrov, CEO of CT Interactive, said.
CT Interactive grew considerably over the past two years, extending its market share in Romania with integrations with leading operators.
"The Expo is the perfect place to showcase our progress. There will be a particular focus on our plans for the considerable increase in the game content that will help our clients to grow their business," Milena Tsankarska, Head of Business Development EMEA, said.
"We have prepared inspiring and attractive business offerings, so visit us at stand 108 at Entertainment Arena Expo. I am looking forward to meeting all our partners and prospects," Milena Tsankarska added.