GAMING1 launches with Unibet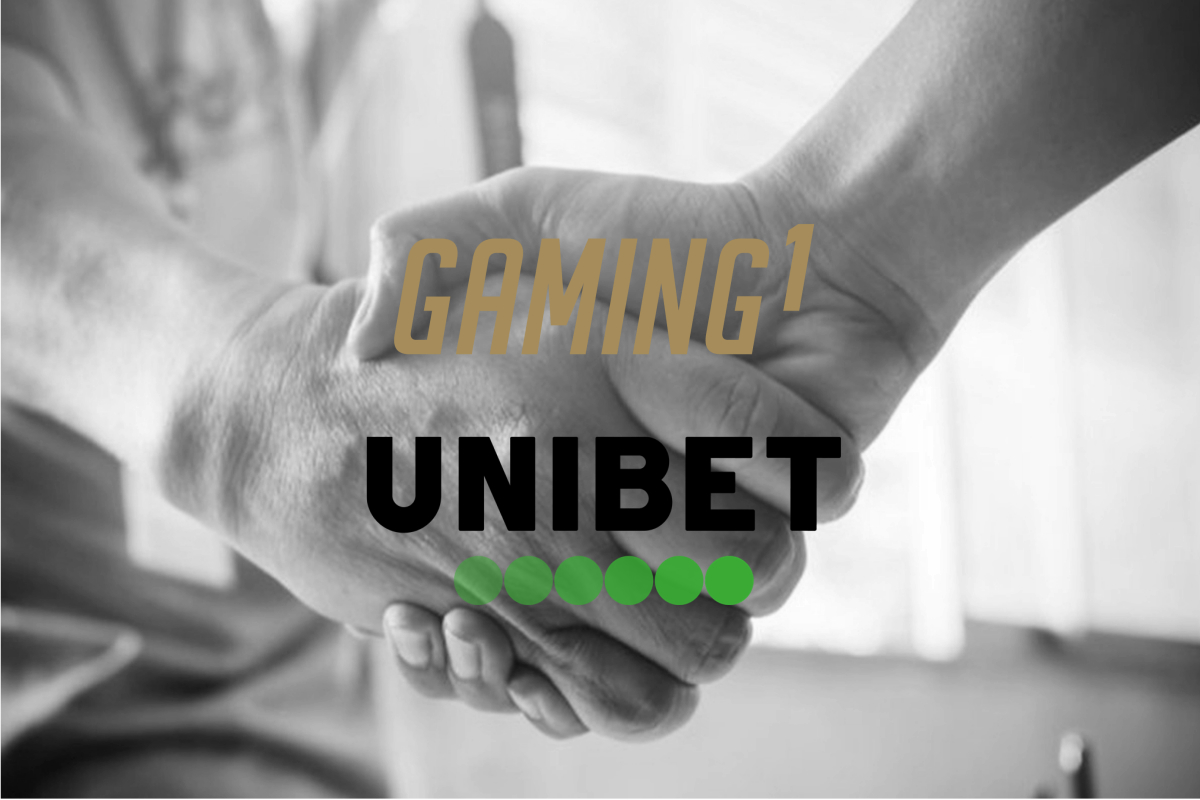 Reading Time:
< 1
minute
Major Kindred Group brand integrates acclaimed in-house gaming suite
Leading gaming and sports betting partner GAMING1 has gone live with Unibet, Kindred Group's flagship brand.
Under the agreement, a selection of engaging slot and dice games from GAMING1's celebrated portfolio has launched on Unibet's Belgian and .com sites, with Sweden and Romania set to follow in the near future.
GAMING1's latest partnership further extends its international reach, with new market entries and commercial agreements planned over the coming months.
As well as its renowned in-house gaming suite, the company currently operates more than 20 online gaming brands with land-based partners in Spain, Portugal, France, Serbia, Peru and Colombia.
Sabri Tekaya, Managing Director at GAMING1 MALTA, said: "Kindred is one of the gaming industry's major groups and Unibet is their flagship brand, so we are thrilled to be partnering with them.
"Our immersive in-house games catalogue is enjoyed by a wide range of international players, and we are sure Unibet's customers in Belgium and beyond will really enjoy playing the games."
David Robertson, Head of Casino at KINDRED, said: "We are delighted to partner with GAMING1, a market leader with a multi-channel portfolio that has earned deserved plaudits from across the industry.
"Their portfolio of games fits perfectly with our premium quality customer offering, and we look forward to a long and productive relationship."

Outright Games hires former CFO of Natural Motion and launches mobile division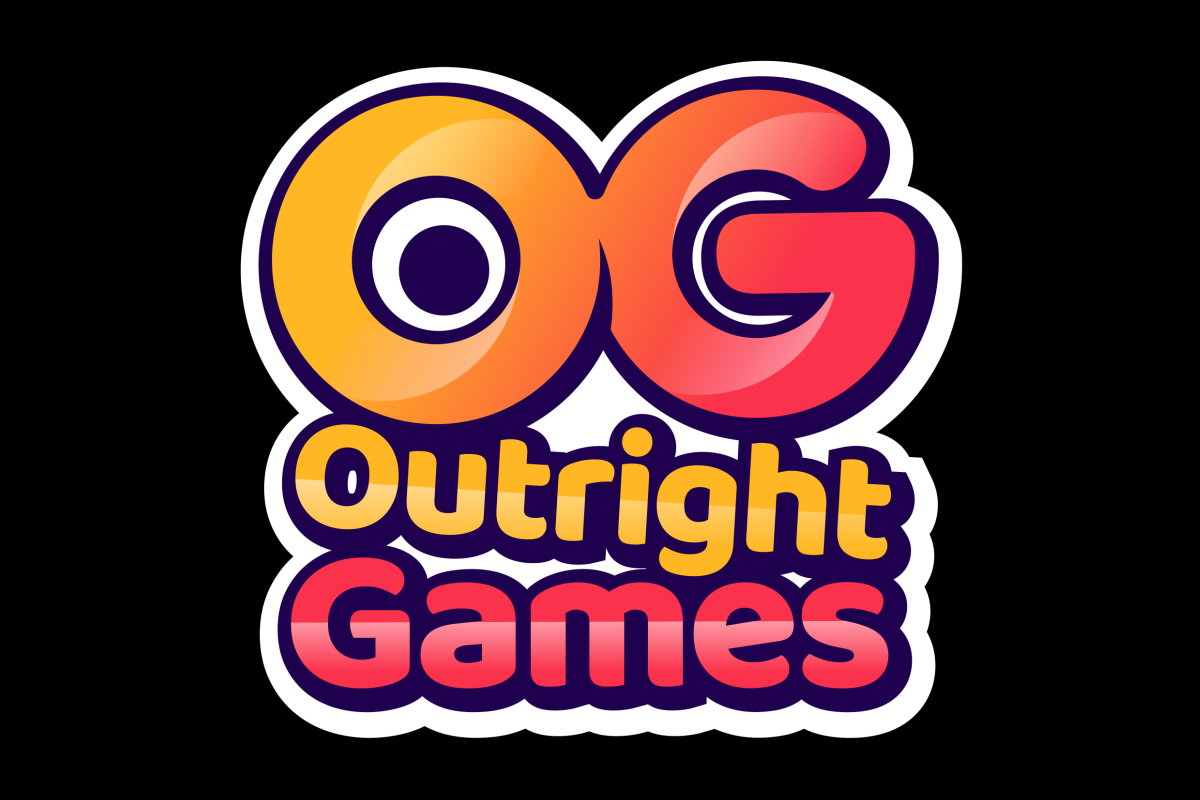 Reading Time:
3
minutes
Following a record year of financial growth, the U.K. based games publisher has made key hires at a senior level across finance, HR and production departments and launches the mobile division that will compliment Outright's portfolio of major kids licensors.
Outright Games, the leading global publisher of kids interactive entertainment today, has announced six new executive hires across the business following on from news about their record 75% year on year financial growth in 2020.
The U.K. based, family-owned video games publisher, has announced the addition of Adam Whittaker, who joins Outright Games as its Chief Financial Officer. This move follows his 11 year tenure at NaturalMotion Games where he grew the company through to the sale to Zynga and continued as part of the senior leadership team for 3 years. Adam brings in-depth knowledge both in scaling tech companies, and in particular mobile games, having launched 14 #1 grossing titles. With Outright Games recording record revenue in 2020, Adam takes responsibility for all financial aspects of the company going forward.
Jon Bishop also joins as Head of Mobile Games to lead the rapidly growing mobile division at Outright Games, as the company looks to bring the most popular IPs in kids entertainment to smart phones and tablets across the globe. Jon brings over 20 years experience in the tech industry, across a range of marketing, gaming and business management roles at Paypal, Funding Circle and Coda Platform. As Head of Mobile Games he will oversee the development and growth of the entire mobile games division, as Outright Games uses its extensive roster of top licensors to become the leading publisher of kids games on mobile.
As the company continues to grow at scale, Mel Kent is appointed as Head of People, with 15 years experience in legal and compliance roles. With a 36% increase in personnel over the past 12 months, Mel is responsible for recruitment, HR, compliance, as well as developing a supportive culture for the fast growing team.
Outright Games is looking to triple their total existing portfolio of 18 titles by the end of 2022, and to meet this goal the company continues to build its production team, with three new hires across the department. Nick Ricks joins as Creative Director, Loz Doyle as Executive Producer, and Chris Rose as Senior Producer all having previously worked at TT Games with decades of experience in the kids' games market shared between them.
Nick Ricks, Creative Director comments on the new role: "I've worked with inspiring and inventive teams, along with some of the world's biggest IPs for 24 years in both creative and production roles. From small indie studios to global publishers, and across multiple platforms and genres, the thrill of creating unforgettable gaming experiences has always driven me, and is why I'm so excited for this new adventure here at Outright Games."
Outright Games was established in 2016 by Terry Malham, Terry Malham-Wallis and Stephanie Malham, and is the market leader in publishing top quality licensed kids games from the biggest franchises in entertainment including Jumanji, Transformers, PAW Patrol, Ben 10, How to Train Your Dragon and Adventure Time. After opening offices in Los Angeles, London and Madrid over the past 3 years, Outright Games currently has over 30 projects in development, and is set for another blockbuster year.
This month Outright Games announced record financial growth in 2020. In Q4 alone, they generated £22 million in revenue, an increase of 75% from the same time in the previous year.
Additional Quotes:
"Outright Games has been a pillar in the kids video game sector for years now, and I'm excited to join the team at this pivotal stage of the company's growth. The industry has gone from strength-to-strength over the past year, and we continue to set the standard for top-quality licensed games for children. I wish I could say I'm more excited than my kids to work on some of these incredible franchises, but that wouldn't be true!" Adam Whittaker, CFO, Outright Games
"The mobile games industry has been crying out for a trusted brand to bring quality, licensed content to kids. With so much experience and credibility in this space, we are uniquely positioned to lead the production of safe, reputable and high-quality mobile games with some of the biggest names in entertainment. This year alone we are set to reveal a host of exciting new titles, and I can't wait for what lies ahead of us." Jon Bishop, Head of Mobile, Outright Games
"It has been incredible to see our growth over the past year, and to welcome so many talented new faces into the business. We're well on track for another record breaking year, and the team we have built continues to go from strength to strength." Stephanie Malham, COO, Outright Games
Beth.bet Launches AI Horse Racing Prediction Tool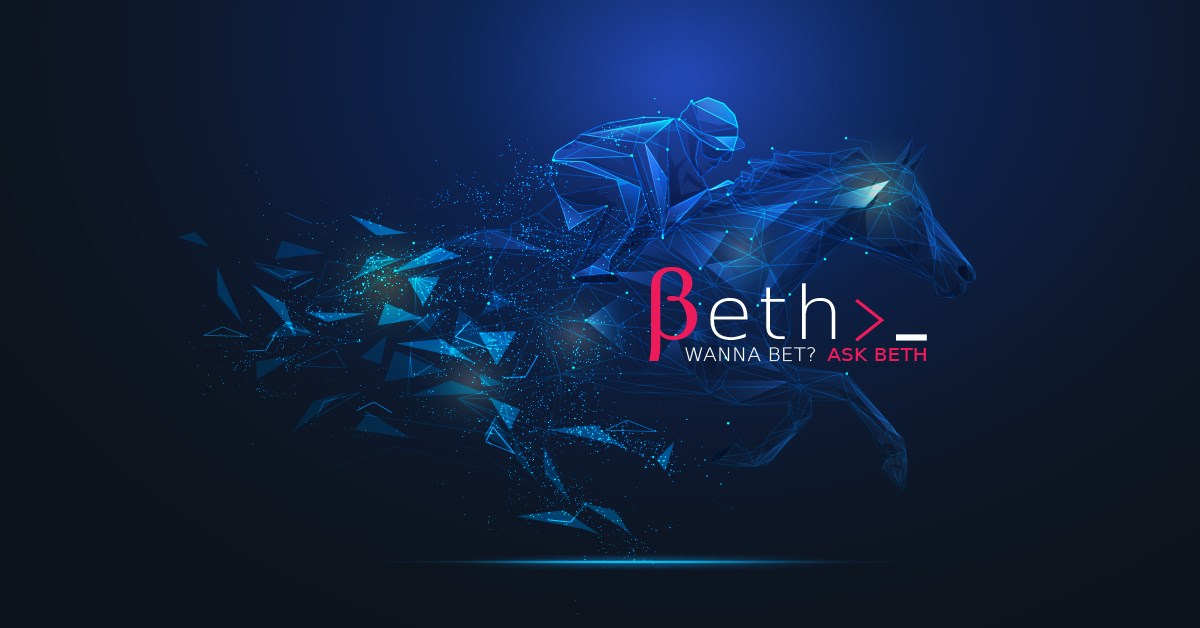 Reading Time:
3
minutes
BRC IT Lab LP has announced the launch of its revolutionary new horse racing prediction system: Beth. This advanced artificial intelligence (AI) system is two years in the making and, so far, its picks have shown an average annual profit of 1,800%.
Beth analyses thousands of data points.
Simple step-by-step guide to arbitrage betting.
Real-time responses and adjustments based on market dynamics.
Greater control over betting activity.
Two plans; including Beth Free and Beth PRO, with potential returns of 150% per month.
Data-Driven Predictions
Beth.bet is a sophisticated AI program that analyses vast amounts of data in real-time. The system takes into account the latest odds, running conditions, information about jockeys, last-minute changes to a race, and more. Beth then scours a network of leading UK betting sites to find the best odds. It completes this automated arbitrage betting strategy by allowing you to place bets at stakes that suit you.
To increase its accuracy, Beth uses a variety of filters. Known as Beth Filters (BF), these parameters ensure that every horse, even outsiders, is given full consideration ahead of a race. These filters are based on proprietary technology and take into account a wide variety of variables that can change by the second. From odds changes and race conditions to arbitrage, Beth has the power to compute variables in real-time in a way no human could.
This means Beth is able to find underrated runners and outsiders with great odds and a good chance of winning. Betting on favourites is fine, but the returns aren't always that impressive. Beth can unearth longer odds propositions that, according to the data, have a solid chance of placing and, in turn, providing you with bigger profits.
A Plan that Suits
This AI horse racing prediction tool is designed to be simple and convenient. You not only get full control over your bets but the price you pay per month via two plans:
Beth Free – Zero Cost
Beth PRO – From £118.99 per month
Beth Free gives you a chance to try the system and test its effectiveness. Once you've created an account, you can link her to a bookmaker, set a time period to cover, and see which races Beth predicts correctly.
Beth PRO costs £139.99 per month on a rolling contract basis. Alternatively, you can purchase one of the following bundles:
3 Months Subscription = £132.99 per month (£21 saving)
6 Months Subscription = £125.99 per month (£84 saving)
12 Months Subscription = £118.99 per month (£252 saving)
Beth is also offering up to 70% discount for new customers. All first-time customers that pay on a monthly basis can receive a 50% discount on their first month by using the promo code ASKBETH50. Beth will also be offering select discounts worth up to 70% off subscription prices via Twitter and Facebook. For more on these deals, follow @bethbetofficial on Twitter and @bethbetofficial on Facebook.
All Beth PRO customers can go to the settings tab and customise their stake, the maximum odds they're willing to accept, the number of bets per race, the minimum odds thresholds, and more. Put simply, you can set the betting parameters you want, visit the workspace tab and see which recommendations Beth has made. From there, you can visit a betting site and place your own bets based on Beth's advice.
Beth PRO can also be configured to your level of experience. This allows advanced bettors to use more stats and indicators in order to model future situations based on past results. The benefit of this feature is that Beth can compare betting strategies and suggest the best one to use on certain races and with specific betting sites.
Proven Data and Results
Beth was developed by racing fans, for racing fans. She's always there to help and so is the Beth.bet support team. This advanced AI system is capable of doing things that no human could ever do. Even if you're an expert, it would be impossible to collate, analyse, and act on all the data like Beth does. The Beth system performs all of its calculations and adjusts to changing conditions in real-time. That means you get racing predictions in seconds rather than hours.
What's more, it's possible to get a much greater degree of accuracy. No prediction is ever 100% guaranteed in horse racing. However, with over two years of testing, this AI program has shown possible profits of up to 150% per month, depending on how the user calibrates the tool. This can add up to overall returns of more than 1,800% every year.
Gamble Responsibly
Beth.bet not only provides some of the most accurate racing predictions in the business, it allows users to take control of their betting activity. Users can calibrate the system to suit their betting preferences, stakes, and weekly activity. Beth won't make the bets for you, but she will offer recommendations based on your preferences.
Beth was created by BRC IT Lab. This team of racing experts knows that information and accessibility matter. Because of that, Beth.bet contains an events calendar, racing results, the latest news stories, betting tips, and much more. All of this means you get access to a complete racing system that allows you to make better bets in a simple, yet controlled way.
THE METRO EXODUS PC ENHANCED EDITION IS OUT NOW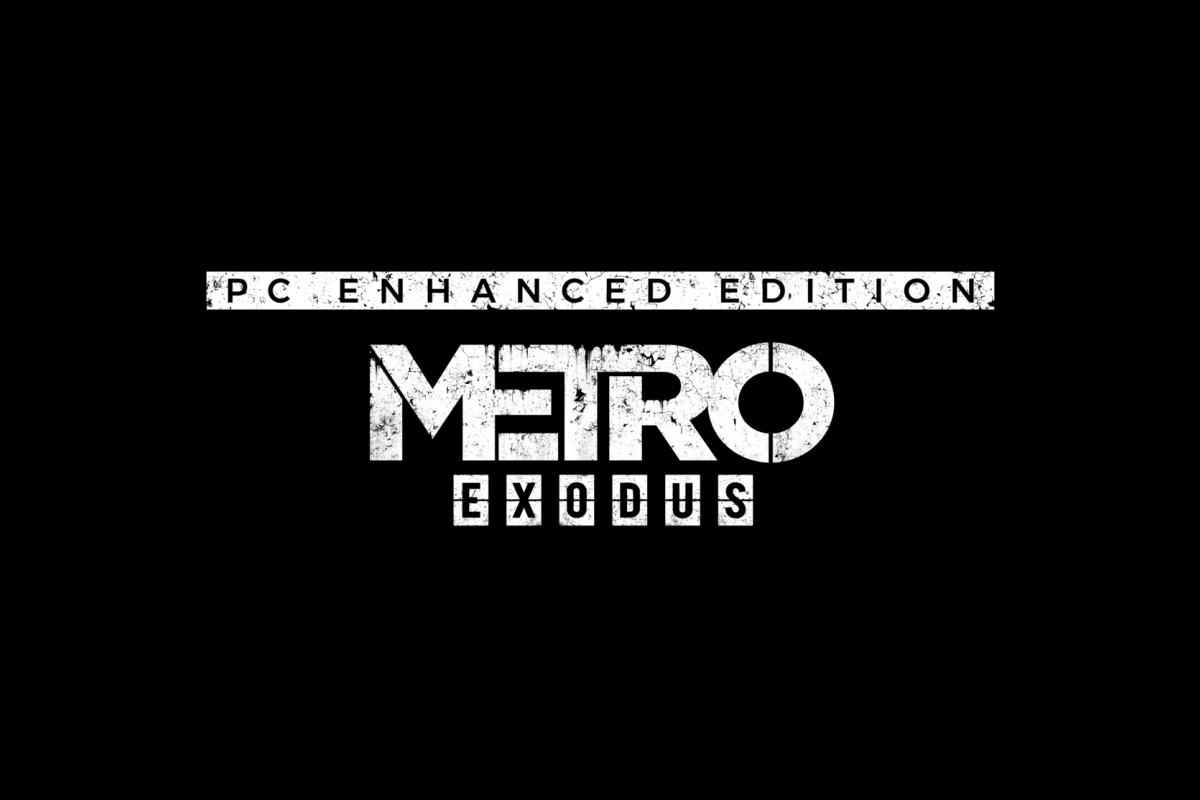 Reading Time:
2
minutes
Deep Silver and 4A Games are pleased to announce the launch of the Metro Exodus PC Enhanced Edition – a radical update that harnesses the power of Ray Tracing-capable GPUs to deliver an incredible visual upgrade. The PC Enhanced Edition is FREE to all owners of the original release on Steam, the Epic Games Store, Good Old Games and the Microsoft Store.
It offers additional Ray Tracing features including Advanced Ray Traced Reflections and support for the much requested DLSS 2.0 on NVIDIA hardware, which offers sharper image details and increased framerates and display resolutions. Further collaborating with NVIDIA, this update improves our existing Ray Traced Global Illumination tech innovated with the original release of Metro Exodus to make every light source fully Ray Traced, and implements our RT Emissive tech from The Two Colonels throughout the game.
This upgrade is so extensive, it will require a Ray Tracing capable GPU as the minimum spec, and will be delivered as a separate product – it is not a simple 'patch' to the base game – instead it will be offered as an extra entitlement to all existing Metro Exodus PC players.
Deep Silver and 4A Games have also confirmed 18th June 2021 as the release date for the massive, FREE Gen 9 upgrade for Xbox Series X | S, the all-in-one games and entertainment system from Microsoft, and the PlayStation® 5 computer entertainment system.
The Gen 9 version of Metro Exodus will run at 4K / 60FPS with full Ray Traced lighting throughout on PlayStation 5 and Xbox Series X. The base game and DLC expansions will feature both our ground-breaking Ray Traced Global Illumination (RTGI) and the Ray Traced Emissive Lighting techniques pioneered in the original release of Metro Exodus and The Two Colonels expansion across all content.
The next gen consoles will benefit from dramatically reduced loading times thanks to the use of their SSD storage optimizations, boast 4K texture packs, and a range of platform specific features including spatial audio and controller latency improvements on Xbox, and support for the haptic features of the PlayStation 5 Dual Sense controller.
These enhancements will be made available as a free upgrade to all Gen 8 owners, or via the Metro Exodus Complete Edition – a newly announced high value physical edition for franchise newcomers. This Complete Edition includes the base game and both DLC expansions: The Two Colonels and Sam's Story.