Australia, Italy join Argentina, Philippines and Saudi Arabia as winners of inaugural FIBA Esports Open 2020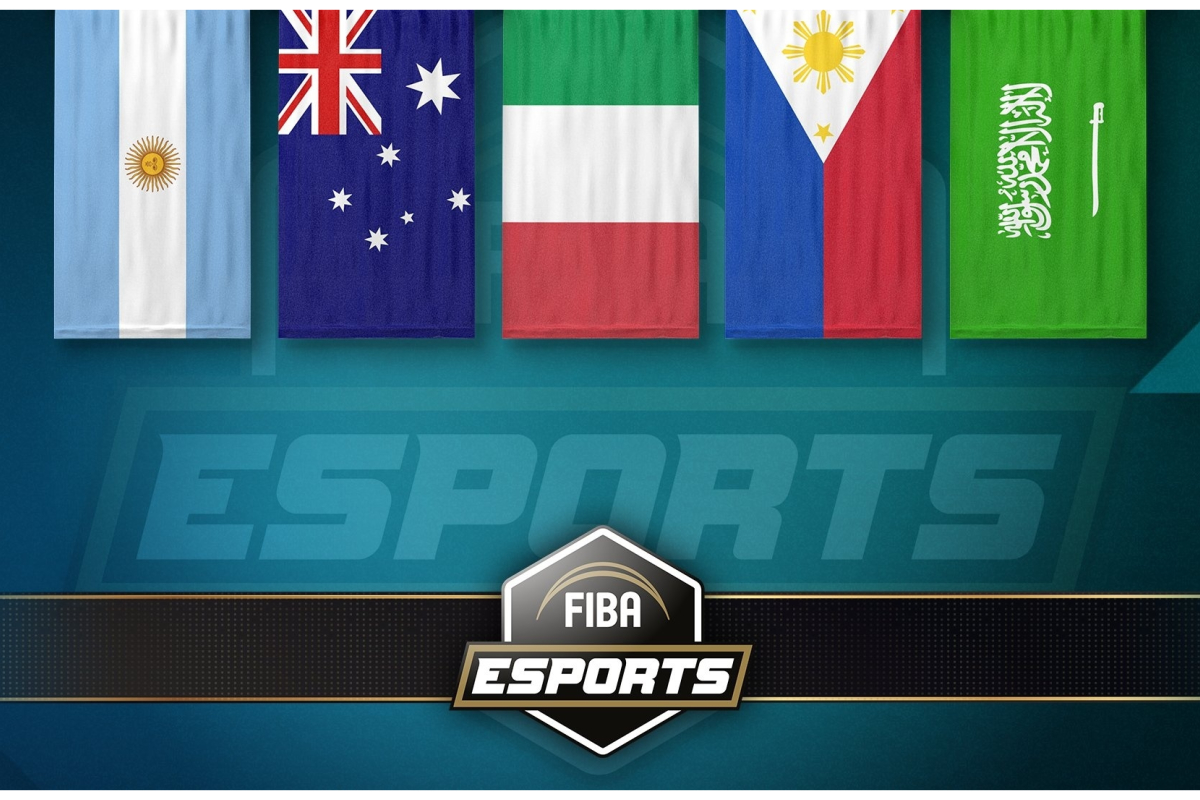 Reading Time:
2
minutes
The inaugural winners of the FIBA Esports Open 2020 have been confirmed following the conclusion of the three-day tournament.
Australia, Argentina, Italy, Philippines and Saudi Arabia topped their respective conferences and emerged victorious among the 17 participating nations from around the world split into regional groups.
Italy impressed in a competitive Europe Conference with a flawless 8-0 record as their 74-62 Day 3 triumph over second-placed Spain proved decisive. Meanwhile, Spain and Russia finished second and third, respectively.
Australia ran out convincing winners over New Zealand in the Oceania Conference, winning four straight games in response to a Day 1 defeat.
Saudi Arabia clinched victory in the Middle East Conference with three consecutive wins over Lebanon, while Philippines enjoyed a clean sweep in the South-East Asia Conference as they brushed aside the challenge of Indonesia across five encounters.
In the South America Conference, Argentina forged an unassailable lead on the second day as they recovered from an opening loss against Brazil to string together three wins in a row before adding a fourth in overtime on Day 3.
The entire FIBA Esports Open 2020 series was produced from the brand-new FIBA Esports Studio located in Riga, Latvia. Each team consisted of up to seven players and was played remotely using NBA 2K's Pro-AM mode.
The entire event was streamed live across FIBA's digital platforms on Facebook, Twitch and YouTube.
About 2K:
Founded in 2005, 2K develops and publishes global interactive entertainment for console and handheld gaming systems, personal computers and mobile devices, with product availability including physical retail and digital download. The Company is home to many talented development studios, including Visual Concepts, Firaxis Games, Hangar 13, Cat Daddy Games, 31st Union and Cloud Chamber. 2K's portfolio currently includes the renowned BioShock®, Borderlands™, Mafia and XCOM® franchises; NBA® 2K, the global phenomenon and highest rated* annual sports title for the current console generation; the critically acclaimed Sid Meier's Civilization® series; the popular WWE® 2K and WWE® SuperCard franchises, as well as emerging properties NBA® 2K Playgrounds 2, Carnival Games and more. Additional information about 2K and its products may be found at 2k.com.
About FIBA:
FIBA (fiba.basketball) – the world governing body for basketball – is an independent association formed by 213 National Basketball Federations throughout the world. It is recognized as the sole competent authority in basketball by the International Olympic Committee (IOC).
Major European Gambling Brands Cut Advertising on IPR-infringing Sites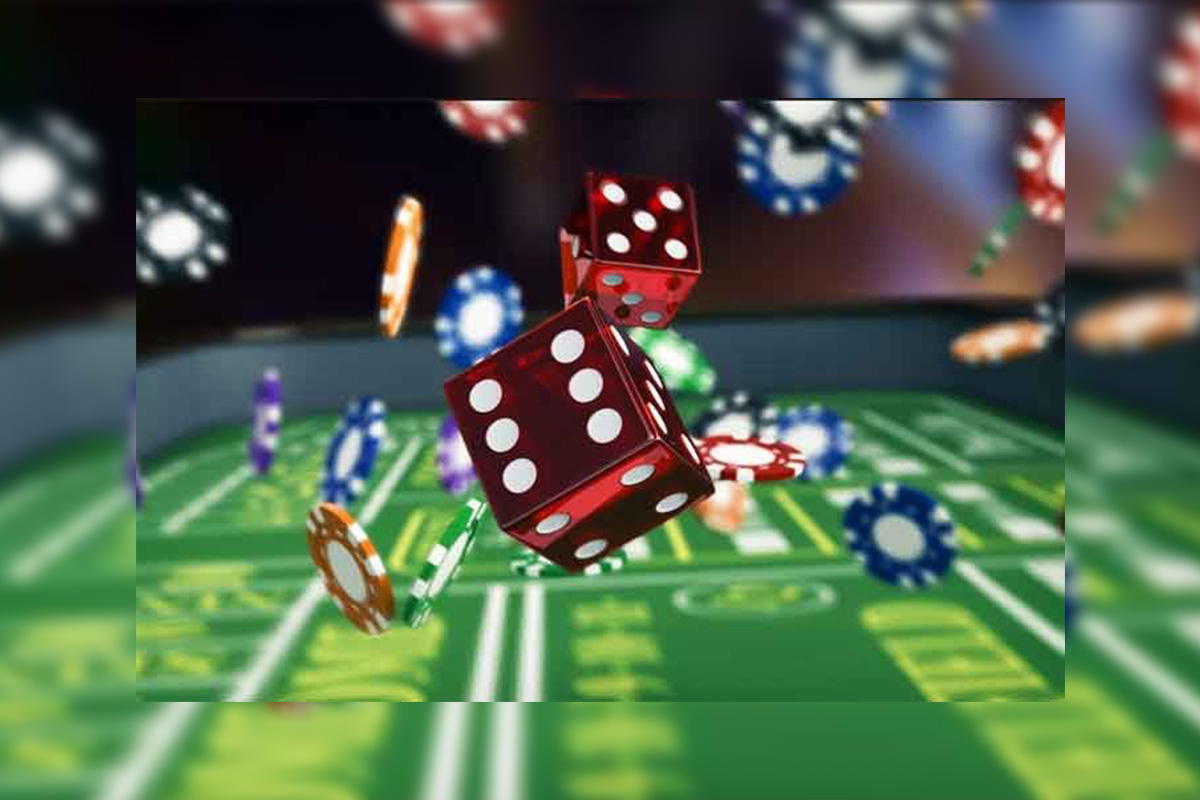 Reading Time:
2
minutes
A new report by the European Commission has found that an industry-led memorandum of understanding (MoU) on online advertising and intellectual property rights has led to a significant reduction in the unintentional placement of advertising from Europe's major gambling brands on websites which infringe upon intellectual property rights.
The MoU, published in 2018, was established to limit advertising on websites, such as illegal sports streaming sites, and mobile applications that infringe copyright or disseminate counterfeit goods.
As part of its review of the effectiveness of the MoU, the Commission has presented a new report today which found that the MoU has created more awareness among brands that their advertising may end up on IPR-infringing websites. According to the report, the share of total advertising for European businesses on IPR-infringing websites was reduced by 12% since the introduction of the MoU, while gambling advertising from Europe's major brands (including all EGBA members) decreased by 20%, from 62% to 50% during the reporting period.
The European Gaming and Betting Association (EGBA) welcomes the report's conclusions and is pleased with the significant progress made by EGBA members and other major brands in reducing the unintentional placement of their advertising on IPR-infringing advertising channels.
"EGBA welcomes the progress made by EGBA members and other major gambling brands in significantly reducing the unintentional placement of their advertising on IPR-infringing websites and is pleased that major online gambling companies are playing a central role in EU efforts to crack down on IPR infringement. Most reputable companies do not intend to advertise on IPR-infringing websites, but it happens and is difficult to control, and EGBA acknowledges that remedial action is needed to prevent it. That is why we have been actively engaging with the European Commission and other stakeholders to take action and are pleased those efforts are beginning to bear fruit," Maarten Haijer, Secretary-General of EGBA, said.
"EGBA is committed to promoting responsibility and driving standards in Europe's online gambling sector and we encourage other companies to join us – and be part of the solution, not the problem – by adhering to responsibility initiatives such as the MoU. This initiative proves that greater cooperation at EU-level can benefit the sector and how it is able to respond to the challenges it faces, including on advertising," Maarten Haijer added.
Adverty appoints The Scale Factory to drive commercialization in Asia Pacific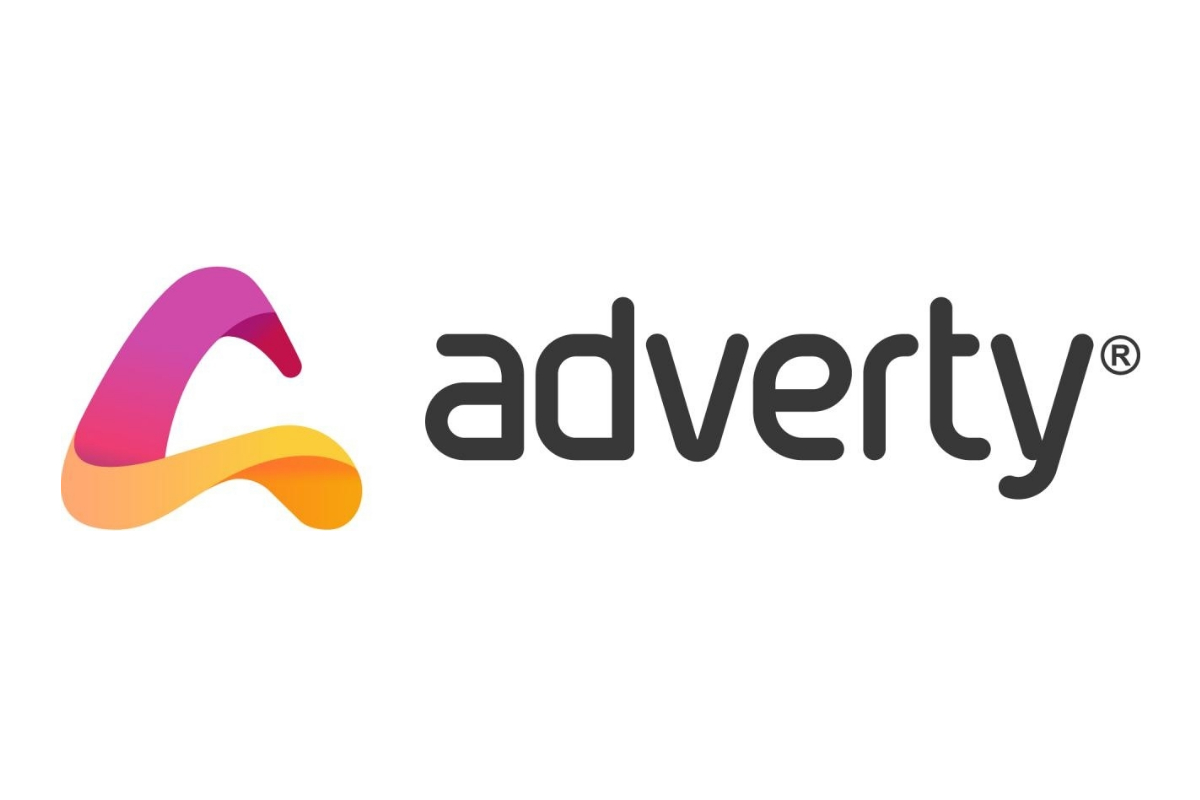 Reading Time:
2
minutes
Adverty AB (publ) has appointed Singapore-based The Scale Factory, led by former Omnicom Group and Tapad executives, to drive commercialization in Asia Pacific by bringing Adverty's seamless in-game advertising solution to brands and media agencies in the region.
Adverty, the leading in-game platform for advertisers, agencies and game developers, today announces a new partnership with Singapore-based The Scale Factory to drive the commercialization and go-to-market strategies for Adverty's seamless in-game advertising solution in the APAC-region.
The Scale Factory, founded and led by Lars Bjoerge, former APAC EVP for Omnicom Group TBWA and Pierre Martenson, former Head of International Expansion for Tapad, will spearhead Adverty's footprint in Asia by establishing a growth vision, implementing go-to-market strategies and taking on the commercial leadership by directly bringing Adverty's seamless in-game advertising solution to brands, media agencies and other stakeholders in the region.
"We absolutely love what Adverty is doing to disrupt in-game advertising. With current in-game ad solutions, we are seeing more and more users reject brands that interrupt, and in some cases even destroy the gaming experience. Adverty has solved this elegantly by enabling brands to be present alongside gamers in this extremely valuable and rapidly growing consumer segment. We are thrilled to start building Adverty's footprint across APAC", says Lars Bjoerge, founder and Managing Partner at The Scale Factory.
Adverty's industry-leading in-game advertising platform was awarded the IAB UK and IAB Sweden Gold Standard certificates in 2018 and 2020 respectively and enables access to all major programmatic buy-side platforms through partnerships with PubMatic, Smaato and BidSwitch. The company recently invented and announced a new in-game brand advertising format called In-Menu™, which enables contextually relevant IAB display banner ads on menu screens in between gameplay, alongside its current In-Play™ format, which allows brands to take over billboards and other virtual outdoor sites within games.
"The future of gaming is mobile, and in APAC the future is now. With an estimated number of gamers exceeding 1.5 billion people, soon crossing $100 billion in revenues, we see APAC as an integral part of our expansion in the coming years. We have had the pleasure of following the team behind The Scale Factory for quite some time and have been deeply impressed by their very hands-on approach. We are confident that we will achieve amazing things together", explains Niklas Bakos, founder and CEO of Adverty.
The partnership is commencing on October 1st and will be rolled out in the region during Q4.
Be the top dog with Wilds of Wall Street II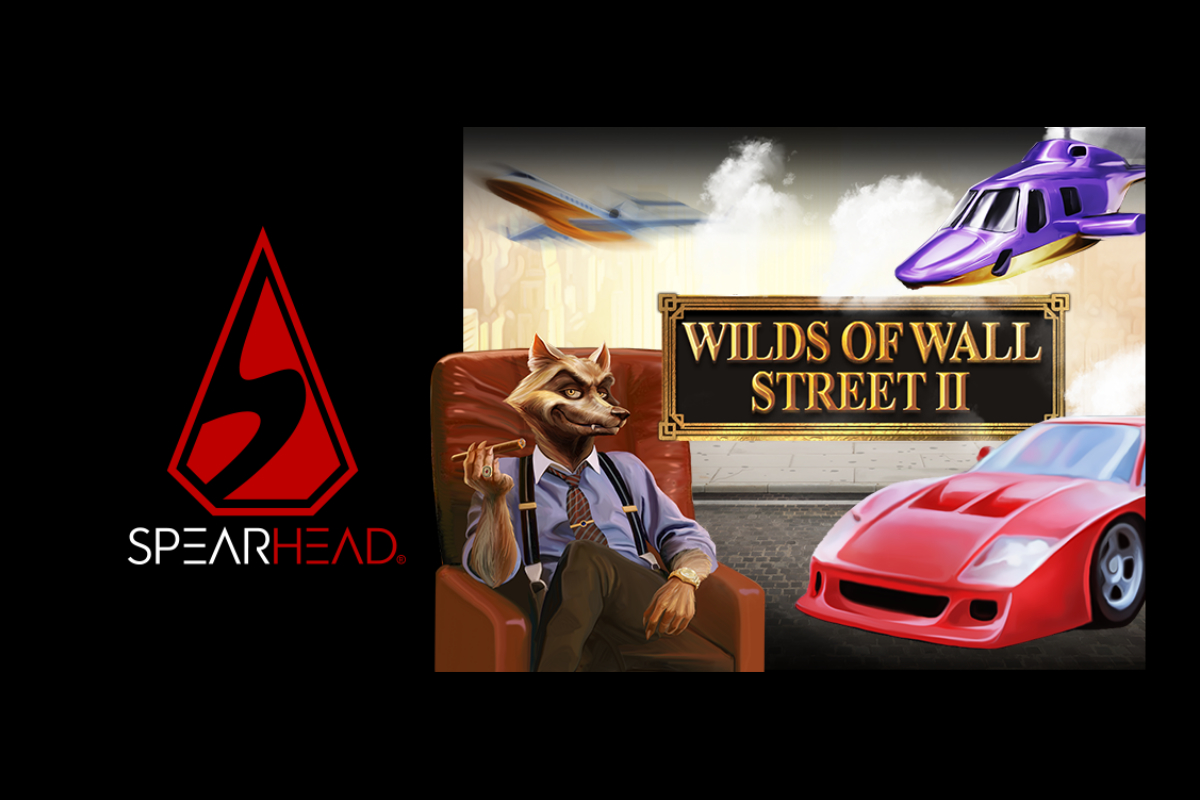 Reading Time:
< 1
minute
Spearhead Studios is thrilled to announce the launch of the video slot Wilds of Wall Street II. The new title is the sequel of the very successful Wild of Wall Street game which was launched earlier this year. Optimised for perfect mobile gameplay, the new slot brings huge potential wins.
Wilds of Wall Street II is a dynamic, new video slot from Spearhead Studios that places players' in 1980s New York as newbie stock market traders aiming to make it big.
The game's theme is heavily influenced by classic movies set in that crazy-exciting era that players all know and love. The unique, high-intensity soundtrack builds anticipation of big wins and sets the player in a typical New York atmosphere.
Kevin Corti, Game Development Director at Spearhead Studios, comments: "Wilds of Wall Street was one of our top performers when it was released back in January 2020. Players loved the core expanding reel mechanics and the overall theme, and we felt that a sequel would be a great addition to our growing gaming portfolio.
"In Wilds of Wall Street II, we switched to a 'ways pays', rather than pay lines, mechanics as it was a better fit with the core expanding reels gameplay feature. In addition, we wanted to make the free spins features much more accessible, exciting, and volatile, hence we came with the idea of adding more and more wilds to the reels as the free spins progress, leading to an ever-higher potential for big wins."
The features are designed to perfectly compliment the theme, with any paid base game win triggering free re-spins and expanding reels. Hit a sequence of six wins, and the game will take you into the free spins which are 'endless' – terminating only after 3 'closing bells' have been rung.