Blockchain Offers Cloudbet Players the Fairest Odds in Soccer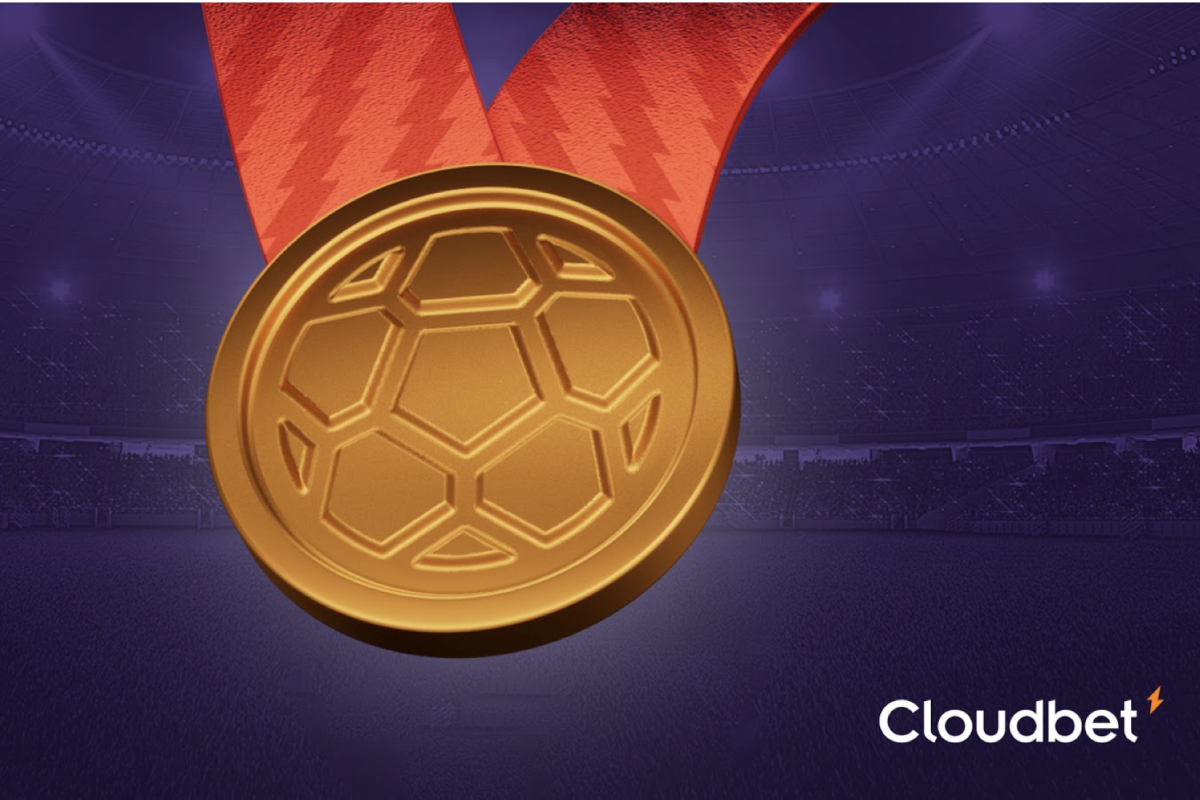 Reading Time:
2
minutes
Crypto advantage allows sportsbook to offer commission-free bets
Adds to other benefits blockchain technology provides to players
One crypto sportsbook is using the English Premier League's return to demonstrate how blockchain technology helps it to offer customers fairer prices to maximise their winnings.
Cloudbet, the pioneering bitcoin operator, recently announced that for each remaining game in the EPL season, it would charge no commission on pre-match bets for 1000 players, allowing them to access the best odds — and therefore the highest returns — on the market.
The "zero-margin" campaign grabbed the attention of some seasoned industry observers, who questioned the sustainability of essentially giving up pre-match profit for the 92 remaining games in the season. It also draws attention to how Cloudbet leveraged its crypto background to offer players the fairest prices on the street, contrasting against a backdrop of improbable odds and gimmicks used by some operators that have dented the industry's credibility.
The answer for Cloudbet lies in the blockchain technology that underpins its operations, and has helped it generate substantial savings from avoiding costs faced by fiat operators. Cloudbet passes on these savings to players by extending generous bonuses or, in the EPL case, removing the margin it charges on sports events.
Leading up to the Arsenal-Manchester City clash on June 17, Cloudbet had odds of 8.77 for a Gunners victory and 1.39 for a City win, compared to the average of 8.36 and 1.36, respectively, of five sportsbooks compiled by Bitedge.com. Cloudbet priced a draw at 5.88, compared with the book average of 5.74.
The EPL campaign is an extension of the operator's long-standing "best odds" campaigns that feature margins as low as 2% on sports including soccer, basketball, American football and mixed martial arts.
"Ultimately, we're aiming to make sports more engaging for our players and what better way to supercharge the experience than by offering the best prices that are mathematically possible," a Cloudbet spokesman said. "The primary reason that we can do that is because of blockchain."
The capacity to provide fairer pricing is yet another expression of the empowering and democratising characteristics of blockchain for the gaming industry. It's another clear benefit the technology offers players, on top of the more widely touted faster transaction times, secure fund storage and privacy protection.
Founded in 2013, Cloudbet has been making waves since relaunching itself in late April. While it has built a legacy as a trusted bitcoin operator, the firm has taken a bold step toward making the new Cloudbet.com more accessible to mainstream players with the addition of USDT betting, along with easy credit-card coin purchases. Cloudbet also accepts ethereum and bitcoin cash.
Besides soccer, the new Cloudbet.com offers odds on a multitude of sports and esports markets, while the Cloudbet casino has hundreds of slots and a live-dealer experience with all classic table games.

Legia Warsaw Will Become the First Polish Club to Launch a Fan Token on Socios.com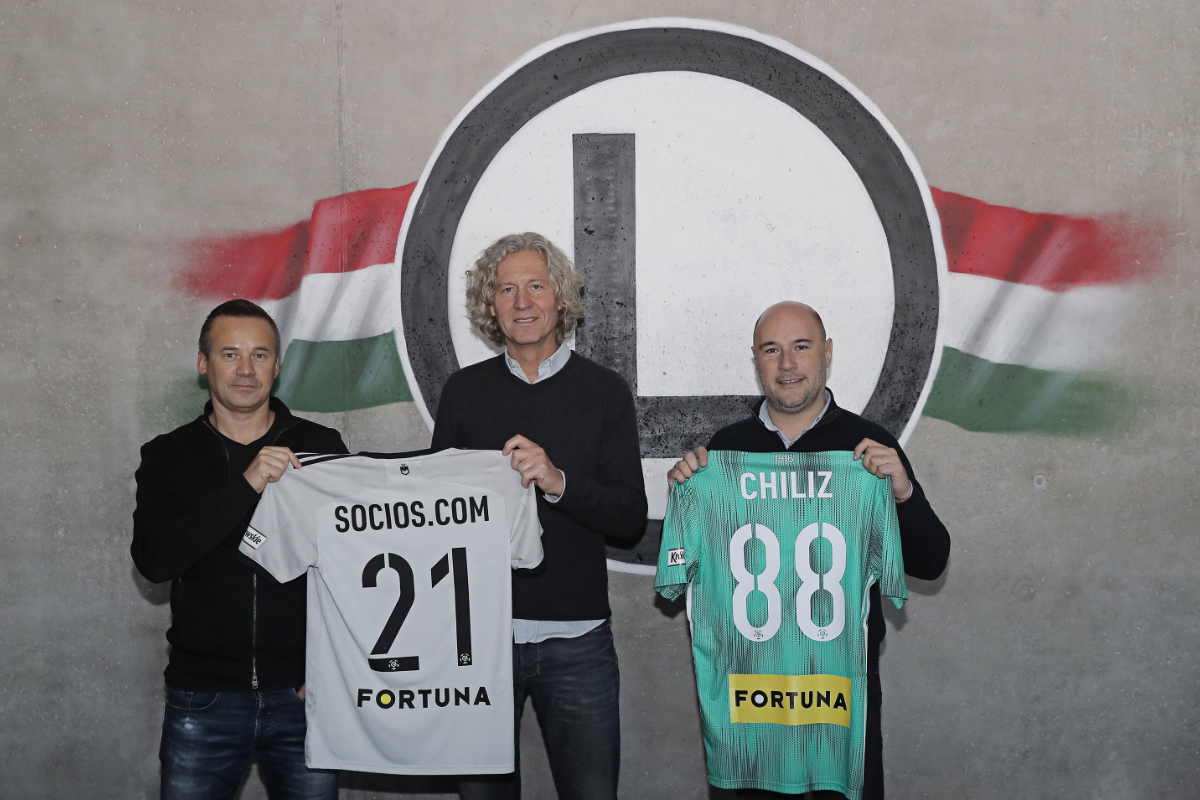 Reading Time:
2
minutes
The reigning Polish champions Legia Warsaw, in partnership with fintech blockchain company Chiliz, have announced plans to launch a $LEG Fan Token on the blockchain-based fan engagement and rewards platform Socios.com in the coming months.
Legia Warsaw are the most successful Polish football club of all time, with a record 15 Ekstraklasa titles and will become the first Polish club to launch a Fan Token in order to increase engagement with their fanbase.
$LEG Fan Token owners will be able to access a wide range of benefits, including the right to vote in multiple club decisions each season, VIP rewards & experiences, exclusive club and sponsor promotions, games, competitions and 'super-fan' recognition.
The club joins a list of 21 major sporting organizations who have partnered with Socios.com to launch Fan Tokens, including FC Barcelona, Juventus, Paris Saint-Germain, AC Milan, AS Roma, Atlético de Madrid, Galatasaray and Trabzonspor. Leading esports organizations Team Heretics, NAVI, OG and Alliance have all launched Fan Tokens on the platform, while UFC have signed a global fan engagement agreement and fellow MMA organisation the Professional Fighters League will launch a Fan Token in the coming months. More major clubs are set to launch Fan Tokens in the near future.
Powered by the utility token Chiliz $CHZ, Socios.com is one of the most active non-financial, consumer-facing mainstream blockchain products in the world and in just over a year it has been downloaded by more than 500,000 people.
Fan Tokens generated over $30M USD in revenue in 2020 that was shared with Socios.com clubs and partners.  In late December and early January several Fan Tokens were listed on major global exchanges, including Binance, driving significant activity, with Paris Saint-Germain ($PSG) and Juventus ($JUV) trading volumes hitting a 24 hour high of $300M in late December.
Details on the launch date for the $LEG Fan Token, the price and the first poll will be revealed soon. The maximum supply of $LEG Fan Tokens will be 5 million.
Paweł Kokosza, Commercial Director of Legia Warsaw, said: "We are very proud that the global brand Socios.com has joined the group of our partners. Pioneering solutions and new technologies, which additionally give our fans unique opportunities to actively participate in the life of our club, are the exact direction in which we want to develop.
We believe that the potential of the most popular sports brand in this part of Europe, which Legia Warsaw undoubtedly is, will allow Socios.com to gain many fans not only in Poland, but also in the international arena."
Alexandre Dreyfus, CEO and Founder of Chiliz and Socios.com, said:  "We're really pleased to welcome Legia Warsaw as our first Polish club partner.
"Very soon Legia fans all around the world will have a new way to get closer to the club they love and will be able to influence the team in polls, access VIP rewards, exclusive promotions, chat forums and much more on Socios.com.
"We're sure $LEG Fan Tokens will be a massive hit with fans and become a very powerful new engagement tool for the club."
Atletico De Madrid and AS Roma Fan Tokens Listed on Paribu.com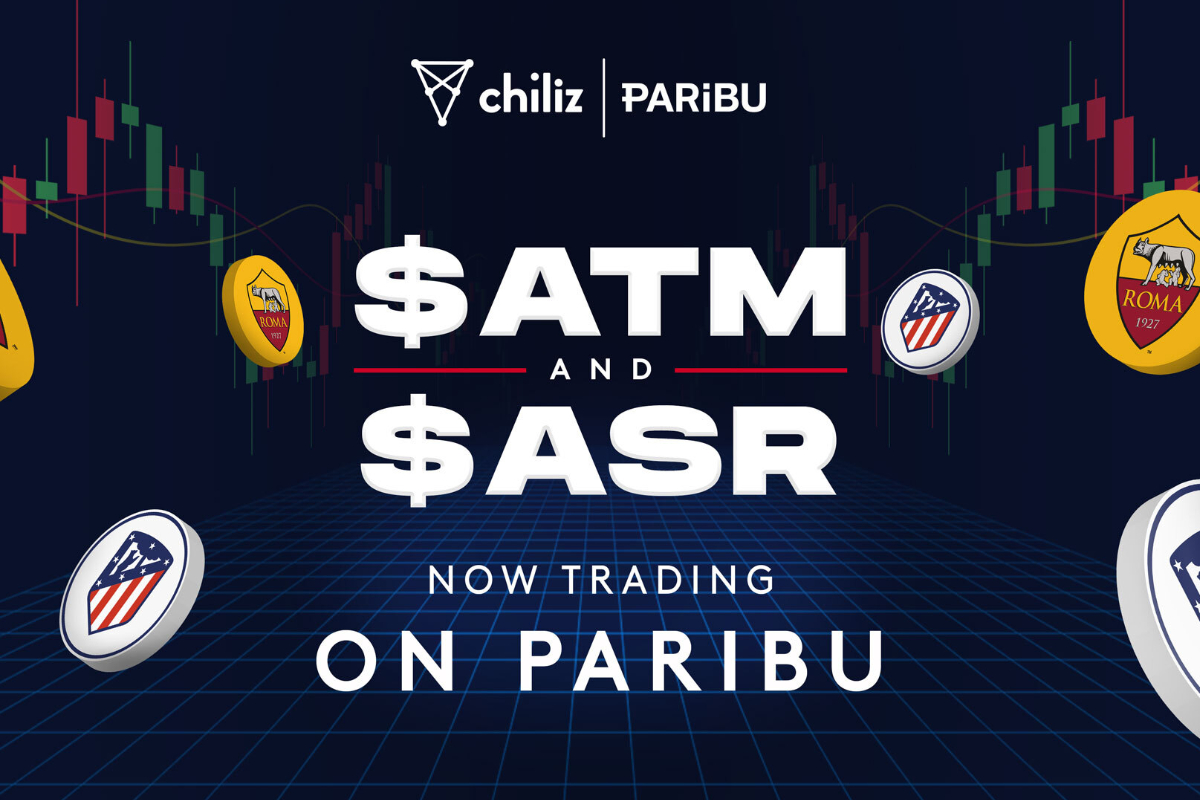 Reading Time:
2
minutes
Fintech blockchain company Chiliz have announced the listing of the Atletico de Madrid ($ATM) and AS Roma ($ASR) Fan Tokens on leading Turkish cryptocurrency exchange Paribu.
Fans and crypto enthusiasts will be able to buy $ATM and $ASR Fan Tokens through Paribu, one of the biggest Turkish cryptocurrency exchange platform with 1.5 million users, using Turkish Lira (TL).
$ATM and $ASR join the Fan Tokens for Turkish clubs Galatasaray ($GAL) and Tranzonspor ($TRA) on the platform. The Fan Tokens for Paris Saint Germain ($PSG) and Juventus ($JUV) were listed on Paribu in December of last year.
Fan Tokens are digital assets that allow owners to access benefits on the fan engagement app Socios.com, including voting in club polls, VIP rewards, exclusive promotions, games and chat forums.
A total of 20 sporting organisations have partnered with Socios.com to launch Fan Tokens, including the aforementioned clubs and the likes of FC Barcelona, AC Milan and Istanbul Basaksehir in Turkey. More major clubs are poised to launch Fan Tokens on Socios.com, including many more in Turkey. The total Fan Token market cap currently stands at $200M USD.
Socios.com recently opened a new Turkish office and plan to recruit up to 20 staff to increase their presence in the market significantly.
Yasin Oral, CEO of Paribu said: "Socios.com has done very important work with clubs so far and has ensured the integration of fans with their clubs. With fan tokens, fans can have a say in club decisions and support their teams in this way. This makes sports fans the supporters of tomorrow. Users will now be able to purchase $GAL, $TRA, $JUV and $PSG, as well as $ATM and $ASR in Paribu, and perform their transactions 24/7 without interruption."
Altug Ozturk, Director of Socios.com Turkey said: "We're delighted to strengthen our relationship with Paribu by adding two more Fan Tokens from world famous clubs to those already listed on the platform.
"These latest listings will further increase trading opportunities in the growing Fan Token ecosystem on Paribu."
First strategy game on mobile to fully utilize blockchain tech on SKALE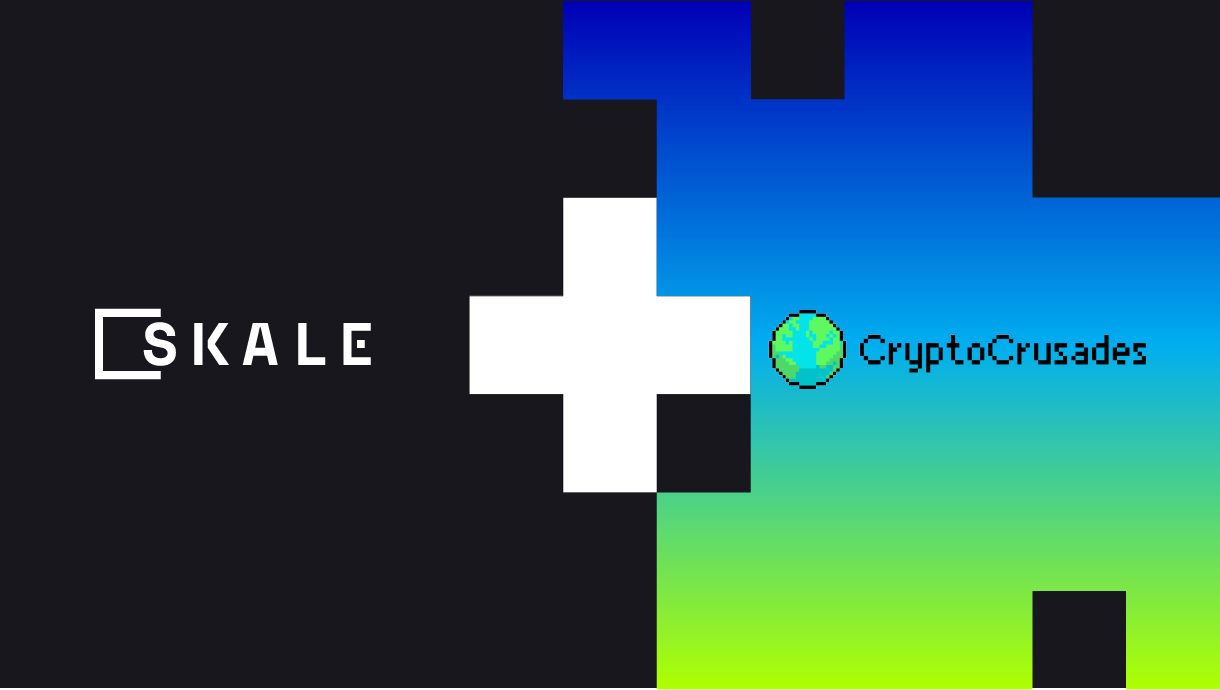 Reading Time:
2
minutes
Mobile games alone brought in $81 Billion dollars in revenues in 2020, a massive number by any standard. It's no wonder that many predict games will quickly become a massive driver of blockchain adoption, acting as the gateway to crypto for many consumers. We certainly think so, which brings us to our next Dapp, CryptoCrusades, one of the first grand strategy games on mobile that fully-incorporates blockchain technology.
There are many games working with SKALE in the Innovator Program and many gaming use cases. We are excited about all of them. However this particular use case within gaming is one we are very excited about – On Chain Gameplay.
What CryptoCrusades did that's incredibly unique is that they didn't just create a web 2 game and add some blockchain functionality for transactions and NFT ownership: The whole game is on-chain! All aspects of the complex and in-depth gameplay are decentralized and on chain utilizing smart contracts. It's truly revolutionary. Everything, from your cities to your resources to your troops and even the battle system live on-chain in a secure, decentralized environment.
CryptoCrusades aims to address two main issues: Ownership and Integrity. The lack of true ownership in the video game industry makes it difficult for gamers to enjoy the fruits of their labor and guarantees those fruits will always be in their possession. The issue of integrity in centralized gaming is that trust of game play lives behind closed source centralized servers. Fairness, accuracy, and trustless game play are not part of a centralized offering. Many blockchain games run centralized offerings and only put rewards, NFTs, and results on chain. True On Chain game play means that the truth is in code, not within the control of a company or developer who tweaks code settings. CryptoCrusades is setting a new standard with blockchain gaming.
Why SKALE?
Putting game play on chain prior to SKALE was not feasible for three reasons: High gas fees, small block size limits, and slow block times. On chain game play requires a vast number of computations which can be expensive if you pay gas. Large block limits allow for more complex computations within game play. Fast blocktimes ensure the user experience and pace of play doesn't suffer in comparison to off-chain game play.
SKALE emerged at the perfect time for their studio to collaborate with and the synergy has been amazing. SKALE's team was easy to communicate with and has continued to be flexible for developers. With the scalability that SKALE provides, fast blocktimes, gasless transactions, and large block size limits, it allows them as blockchain developers to take blockchain technology to an entirely different dimension.
Dapp category?​Video games
What SKALE features are CryptoCrusades utilizing?
Three exciting features: Gasless transactions for end users, increased block limits, and fast blocktimes.
What CryptoCrusades is saying about SKALE:
"Switching to SKALE completely solved our on-boarding problem with their gasless transactions. Free gas coupled with huge gas limits per transaction has allowed us to be able to include more complex algorithms, like our on-chain pathfinding and battle system. This means CryptoCrusades can be one of the first blockchain games that has in-depth gameplay that's completely on-chain, all thanks to SKALE." Sherman Meredith, Blockchain Lead, CryptoCrusades.