Sportradar signs 10 year agreement with European Handball Federation for data collection and distribution rights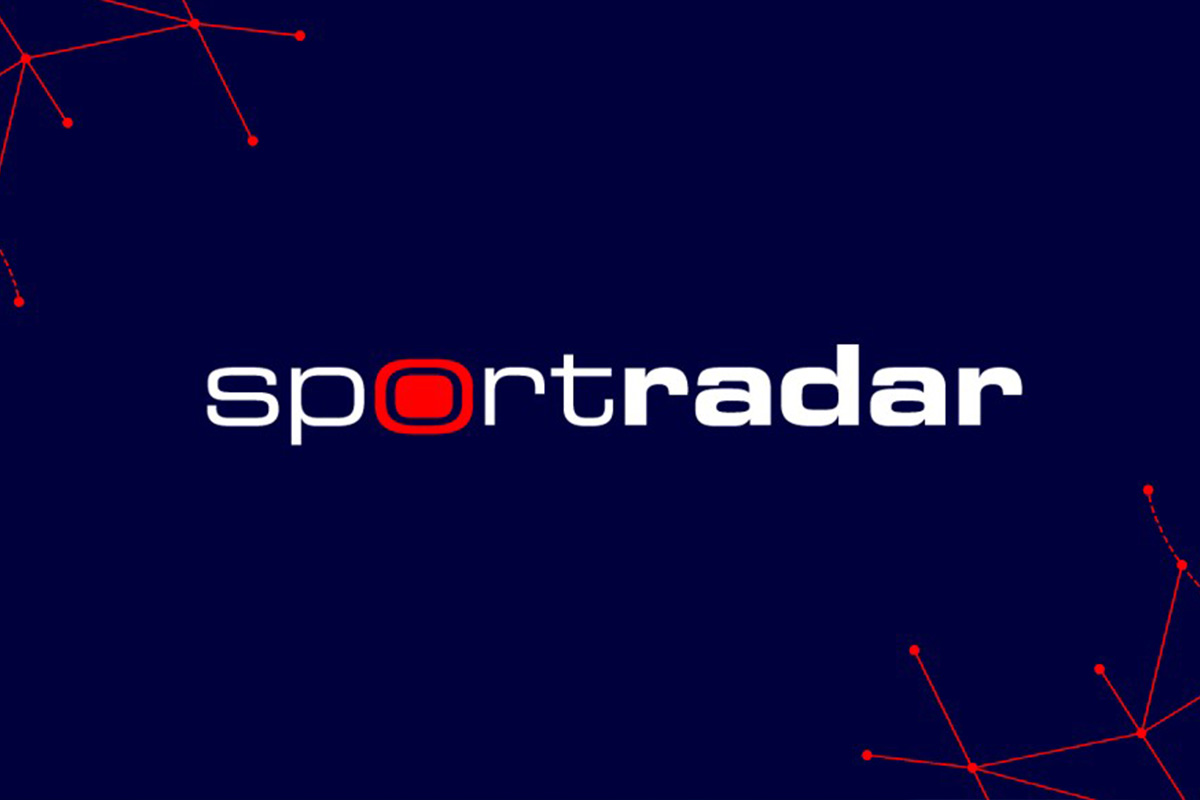 Reading Time:
2
minutes
The European Handball Federation (EHF), EHF Marketing GmbH (EHFM) and Sportradar, a global provider of sports content and intelligence, today announced a long-term partnership to include official data collection and distribution to media organisations and betting operators.
The multi-year agreements, set to run until 2030, will see Sportradar, as the 'official data partner' of EHF and EHF Marketing, collect and distribute official EHF data to multiple media and betting entities. In addition, Sportradar will utilise the full breadth of its technological capabilities, including AI and machine learning, to develop new solutions for analyzing data and identifying new insights to improve the sport and provide an unrivalled experience for fans and EHF partners.
The deal includes the collection of live data and comprehensive statistics for more than 1,500 national team and beach handball matches and more than 750 European Cup matches per season across all of European handball's elite club competitions.
For the European Handball Federation, the agreement includes the Men's and the Women's EHF EUROs and their Qualifiers, the EHF's younger age category events, the European matches of the World Championship Qualification and the Beach Handball EUROs.
On the side of EHF Marketing, the contract includes all matches in the EHF Champions League Men and Women, the EHF European League and the EHF European Cup.
Today's announcement of the new cooperation follows the existing partnership between Sportradar and EHF and EHF Marketing which started when a multi-faceted data, marketing, and digital services agreement was signed in June 2017.
In February 2018, Sportradar further expanded its scope with the organisation to include the provision of education and monitoring services aimed at safeguarding the integrity of the EHF's competitions.
The agreement with EHF underlines Sportradar's expertise within handball and strengthens a portfolio that includes long-term relationships with HBL (German Handball Bundesliga), DHB (German Handball Association), spusu LIGEN (Handball League Austria) and HBF (German Handball League Women).    
Martin Hausleitner, Secretary General of the European Handball Federation, said: "As European handball enters a new era, the agreement with Sportradar is another important piece of the puzzle to elevate our sport to new and unprecedented heights. We are making a significant step forward, not only in terms of the number of matches we are offering live scouting for, but also when it comes to the depth of data available for our fans and partners."  
David Szlezak, Managing Director of EHF Marketing, added: "It is absolutely vital to offer high quality and accurate data from the EHF's club competitions. With this new cooperation, we are adding to the top-level scouting we have already achieved with Sportradar. For example, right from the first rounds, data collected in the new EHF European League will be on EHF Champions League standards. We are looking forward to working with Sportradar over the next decade to realise the full potential of this data."
David Lampitt, Managing Director, Sports Partnerships at Sportradar, said: "We have a longstanding relationship with EHF and EHFM and we are delighted to have further extended our partnership to secure a long-term data and distribution rights agreement. We will be working alongside them to continue to grow the sport via our extensive network of media and betting partners."
RubyPlay® launches new video slot Sun of Ra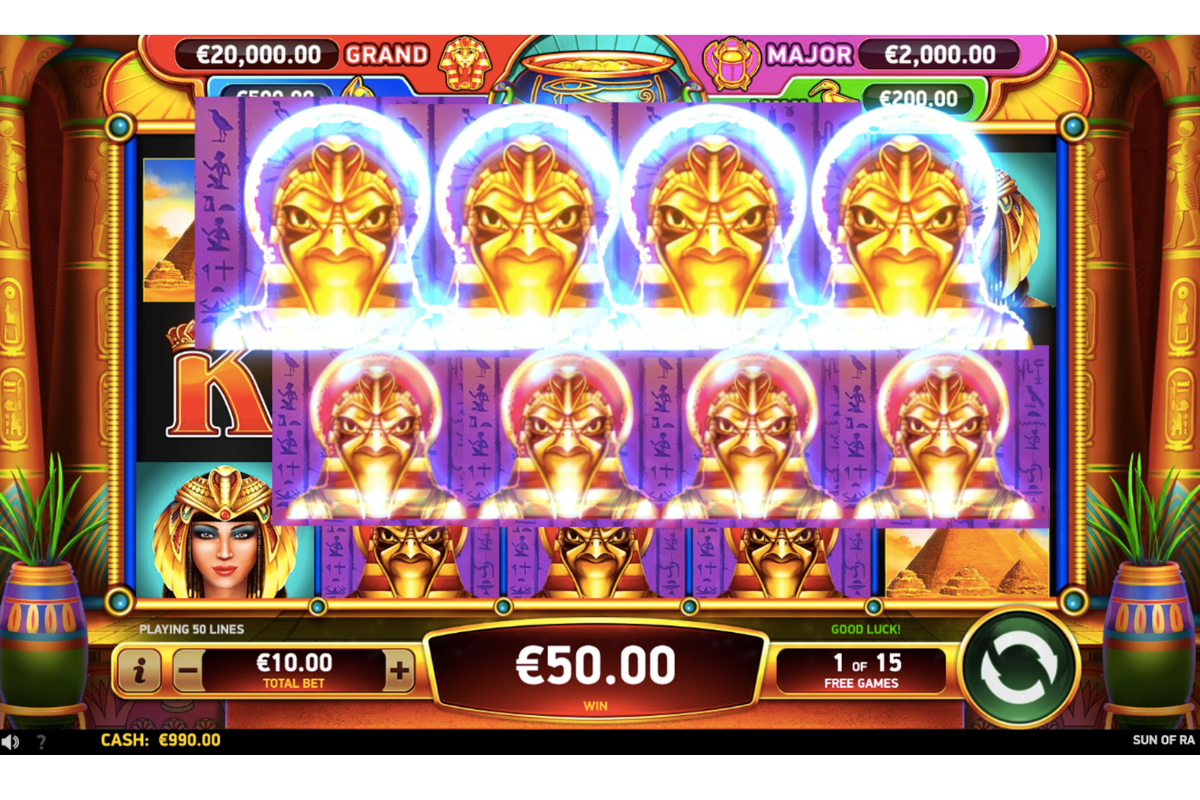 Reading Time:
< 1
minute
After huge success of its exclusive launch of the Sun of Ra slot with GVC, RubyPlay® now announces its general release
RubyPlay® has today announced the general release of a new slot called Sun of Ra, having been exclusively released with GVC last week. The game invites players to bask in the power of the Egyptian sun as Ra, the Sun god and king of the Egyptian gods. Ra was revered as the creator of everything and now is your opportunity to discover the mystical secrets and treasures of ancient Egypt as you spin the reels.
The Sun of Ra slot is filled with features. Any Wild symbol can open the door to impressive payouts with the Jackpot Pick feature, where matching 3 coins awards a guaranteed jackpot. The Sunlight Spins' hold and spin feature is triggered by 6+ coins, while 3+ scatters can activate Sunlight Spins or award free games with added wilds.
Ittai Zur, Chief Operating Officer at RubyPlay® said: "We at RubyPlay are very excited about the launch of Sun of Ra, and we believe it is potentially the biggest game we have released to date. We're particularly proud of the Sunlight Spins feature which gives players a chance to win the €20,000 GRAND jackpot."
Obdulio Bacarese, Director of Commercial Management at GVC said: "We launched Sun of Ra to our players last week and the response has been amazing, with consistent good levels of wagering from day 1, it's been a huge hit."
For more information on the Sun of Ra slot, go to: https://rubyplay.com/games/sun-of-ra/
PartnerMatrix joins forces with Affiliate Guard Dog and AffPapa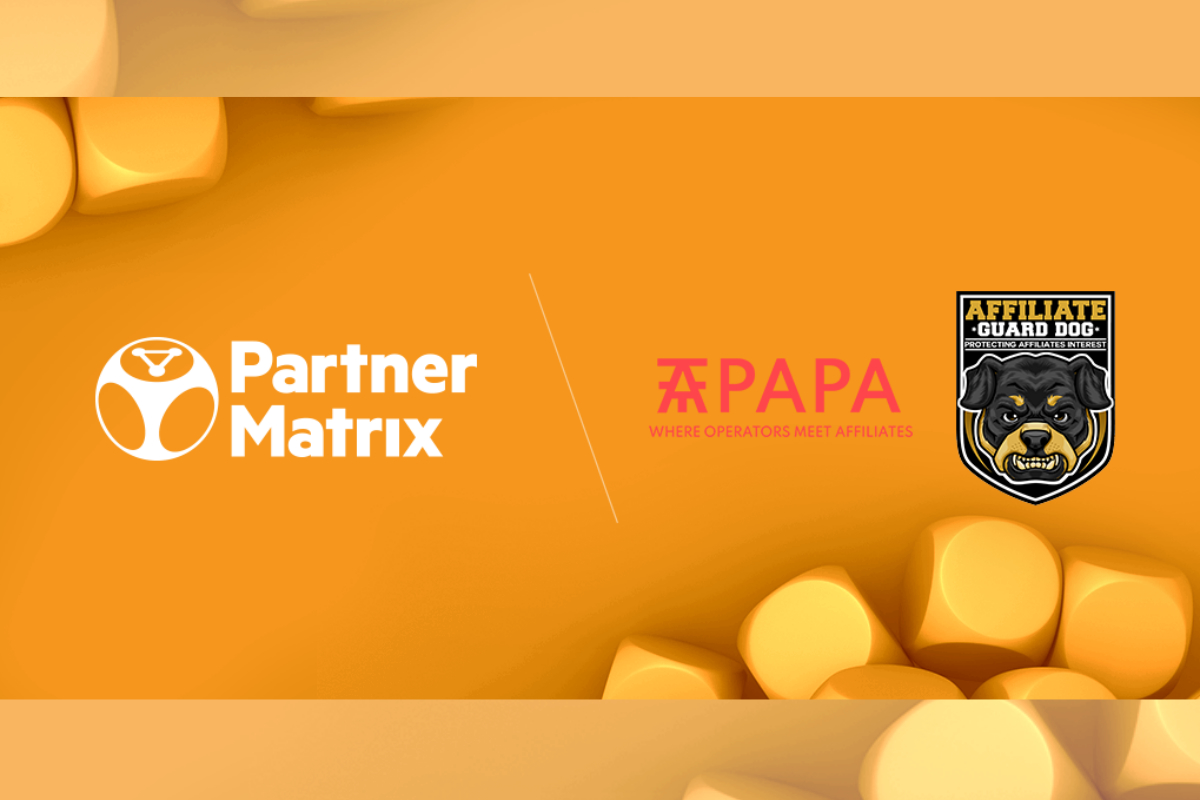 Reading Time:
< 1
minute
PartnerMatrix is pleased to announce the inking of two new partnerships with affiliate media platforms Affiliate Guard Dog and AffPapa. The collaboration aims to increase user engagement, content reach for affiliate audiences and help build a trustworthy business environment.
Levon Nikoghosyan, PartnerMatrix CEO, comments: "Affiliate Guard Dog is one of the pioneers of the iGaming affiliate industry. They proved their efficiency in bringing a strong iGaming community, and by helping companies solve certification and other issues easier and faster.
"AffPapa is a newer and very promising platform that has already united hundreds of affiliates and operators. To be represented on such platforms means building new connections and reaching a more targeted audience."
Josh Chan, Affiliate Guard Dog owner, says: "Our platform is all about providing support, knowledge and connecting iGaming affiliates with tools, resources and like-minded individuals. We believe PartnerMatrix is a good fit as it provides a useful management system to help boost user acquisition and efficiently manage affiliate campaigns and reporting."
Lisa Stainfield, AffPapa Head, also shares that this partnership will bring value to both projects by benefiting the clients on all sides: "AffPapa is thrilled to be collaborating with PartnerMatrix – a system that makes affiliates' lives easier to manage. We are looking forward to a multi beneficiary partnership, where we can aid PartnerMatrix operators by linking up with valid affiliates offering high-quality traffic from any location."
SBOTOP Becomes Principal Sponsor of Leed United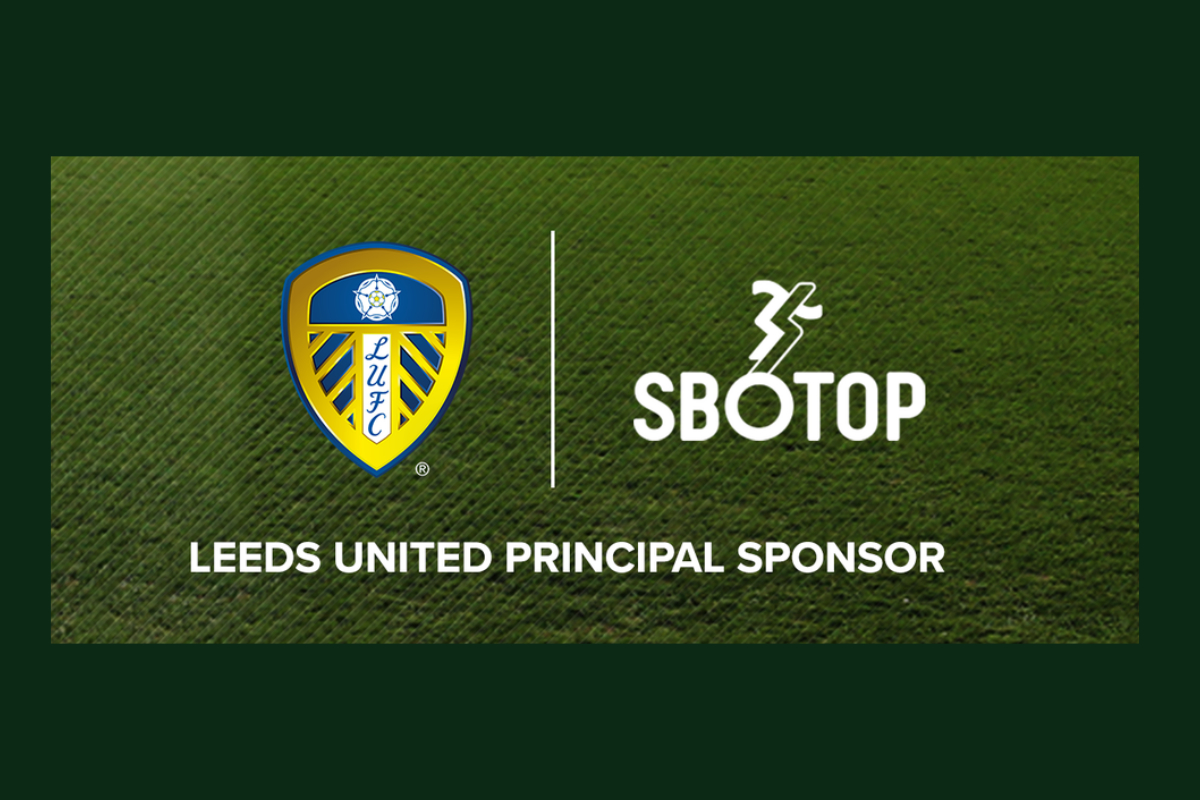 Reading Time:
< 1
minute
Leeds United and SBOTOP have entered into a multi-year partnership which will see the global sports betting brand become principal sponsor of the club.
The deal will see the SBOTOP logo feature on the front of our famous white shirt from the start of the 2020/21 season.
The sponsorship represents the largest commercial deal in the club's history.
SBOTOP, part of the Celton Manx Group, are held in high regard across the global betting industry.
Leeds United Executive Director Paul Bell said: "Today's announcement with SBOTOP represents a landmark day for Leeds United's commercial strategy as we attract new global brands to our official partners programme"
"We have been in discussions with Bill Mummery and his team at SBOTOP/Celton Manx for some time, looking at various ways to work together and I've been very impressed by their experience and the proactive way in which they have looked to engage with the club.
"Now that we have returned to the Premier League, we are in a position to work with SBOTOP on a truly global platform as we both look to achieve our goals."
Bill Mummery, Executive Director at Celton Manx/SBOTOP added: "We are thrilled to enter into a relationship with Leeds United, a club with rich heritage and an enormous fan base.
"We have experience of working in the Premier League and this strategic partnership allows us to work closely with the club as they enter into this next phase of their history, back in the top flight.
"These are exciting times for all concerned and we can't wait to get started."
The SBOTOP logo will feature on the front of our new adidas kit, due to launch later this month, as well as appearing as a sponsor on the club's official training wear.