The end of legal limbo: Gamblers in Germany wish for online casinos with a German license despite restrictions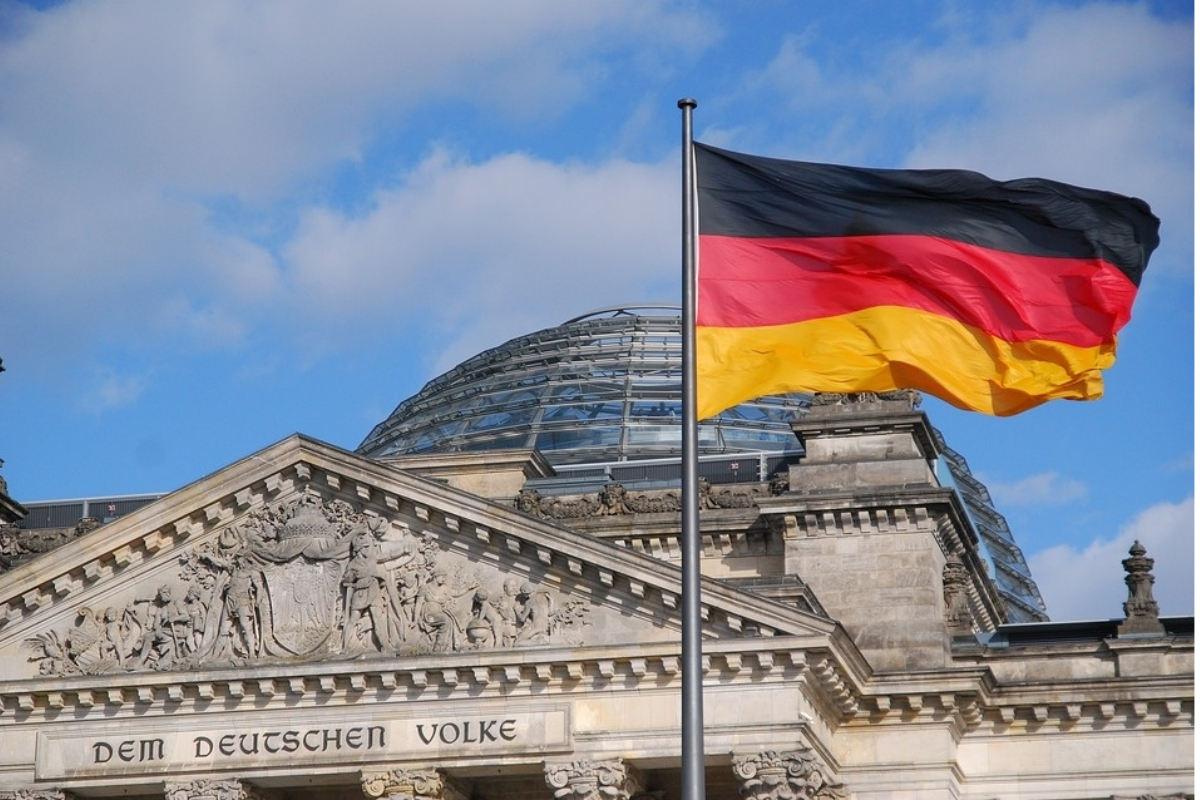 Reading Time:
2
minutes
Approval of planned online casino regulation could see market grow to 3.3 Bn Euros by 2024
More and more gambling is taking place online. The closure of land-based gambling businesses due to coronavirus is just one of many growth factors. The trend towards online gambling will be stimulated further by the licensing of casino sites in Germany. According to a recent study, 62% of German online gamblers are willing to use the websites of operators licensed in Germany. The German online casino market forecast made by Goldmedia therefore predicts an increase in gross gambling yields from 2.2 Bn Euros (2019) to 3.3 Bn Euros in 2024.
These are the results of the study 'Gambling Market in Germany 2020', conducted by the advisory and research group Goldmedia (www.goldmedia.com) and published with the support from industry platform CasinoOnline.de (www.casinoonline.de). The report presents the recent market developments of the lottery, betting, casino and slot machine sectors up to the year 2019, as well as a market forecast until 2024. The main emphasis within the study is put on online casinos.
New 'Interstate Treaty on Gambling' takes online casinos out of the grey area
Online casino operators in Germany who are licensed in another EU country are currently stuck in a legal grey area. As a consequence, player protection can't always be guaranteed, and the country is losing out on considerable amounts of potential taxes. In March 2020, the German states have therefore agreed to open the market under strict rules for player protection. At the basis of this lies the new Interstate Treaty on Gambling (GlüNeuRegStV), that is currently authorised by the European Commission.
Player protection measures approved by users
Even though the New Interstate Treaty on Gambling envisages stricter player protection measures, than currently are legally requested for online casinos already on the market, the majority of online casino users are happy to embrace further player protection measures: An empiric study of around 400 online casino players has shown that between 56% and 81% approve of the envisaged player protection measures, which include a monthly deposit limit, a fixed maximum stake and technology for early detection of players at risk.
Players would prefer an online casino with a German license, a possible place to find licensed online casinos is on FindFairCasinos.
User surveys, as well as a market simulation, have shown the level of preference of operators licensed in Germany to German players. If given the choice, the vast majority of players (62%) would choose an operator licensed in Germany, despite the regulatory restrictions described in the Interstate Treaty on Gambling. More than a third (38%) would keep playing on websites of operators licensed in another EU country. The decisive factors for those players are, among others, that there are no deposit limits or maximum stakes per game.
Online casinos with a German licence will generate 1.9 Bn Euros by 2024
The prognosis about the liberalised market has been made based on expert assessments and on the preferences listed by players. If the new Interstate Treaty on Gambling comes into force as planned in 2021, the gross gambling yield from operators licensed in Germany could reach 1.9 Bn Euros. The gross gambling yields from operators licensed in an EU country would therefore be halved to 1.2 Bn Euros during the same time period.
German Sports Betting Operators to Start TV Campaigns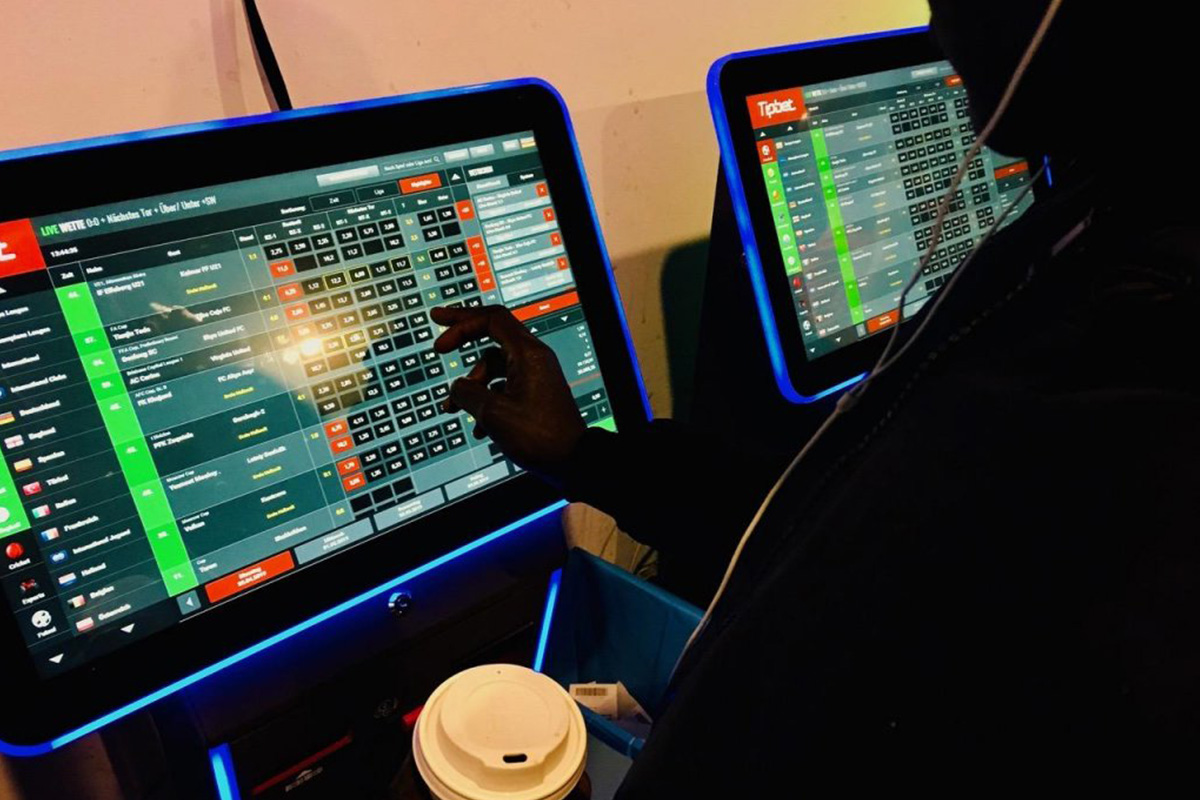 Reading Time:
< 1
minute
German sports betting operators are going to start TV campaigns. Betano and Unibet are among the customers of Magic Sports Media in Germany who will be advertising on the Sport1 free-to-air sports channel.
With the restart of the Bundesliga, the time is right, says the advertising company, for sports betting operators, major players, to resume communications with sports fans. It is the third year that Betano has promoted itself successfully through this medium and has already been accorded the EGR Mobile Operator of the Year award.
Similarly, Unibet is promoting itself in the Bundesliga, this time for the second successive year on Sport1 with spots on Sunday morning and Sky Sports News. They also have an Austrian advertising window. It is the official betting partner of Borussia Monchengladbach and RB Leipzig has connections too.
"Betano and Unibet have firmly established themselves in Germany since their successful start. The high-reach and target group affinity environments on Sport1 offer our two aspiring partners an excellent platform for staging their offers in order to further expand their market presence," Christian Madlindl, managing director of Magic Sports Media, said.
Tipsport and Betgenius strengthen partnership with Streaming deal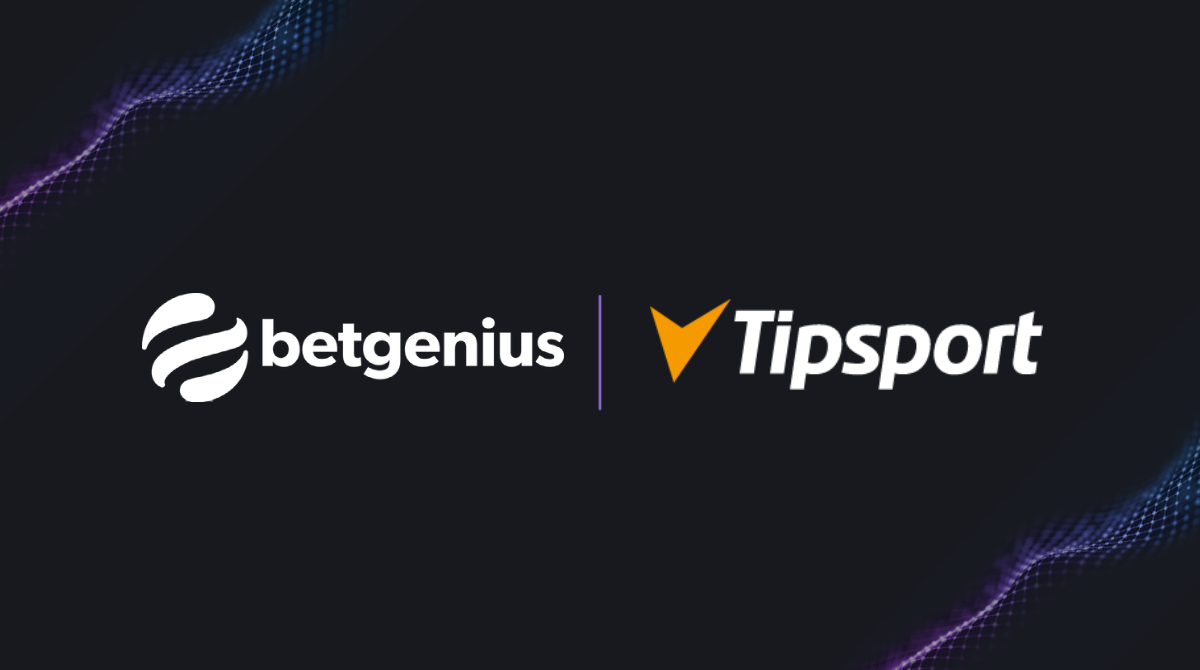 Reading Time:
< 1
minute
Tipsport, a leading Czech sportsbook operator across retail and online, has signed an expanded agreement with Betgenius to include the supplier's in-demand Streaming service.
In addition to in-play pricing for major sports, Betgenius will now supply Tipsport with live streams, along with with official trading content, for thousands of new fixtures.
With the majority of events played at off-peak times, the Betgenius Streaming service will enable Tipsport to drive turnover and player retention around-the-clock, including when scheduling is traditionally quiet.
The service offers high-quality, real-time content from a range of sports including football, basketball, tennis, table tennis and volleyball.
Betgenius has been a partner to Tipsport since 2016.
Vladimir Horak, Business Development Manager for Central Europe at Betgenius, said: "Market leaders like Tipsport understand that offering a differentiated product, as well a well-rounded service at all times of the day, is vital for growth. This expanded partnership will do just that in what is an increasingly competitive Czech sports betting market."
Petr Komárek, Head of Data & Streaming at Tipsport, said: "Driving sportsbook innovation and enhancing the end players' betting experience are common values held by both Betgenius and Tipsport. Adding Streaming is the latest landmark in our partnership. The service perfectly complements our offering, especially at off-peak hours, and will give our customers even more ways to engage as they bet."
Gaming in Central and Eastern Europe in focus at #EGC2020VE with +10 industry experts from the region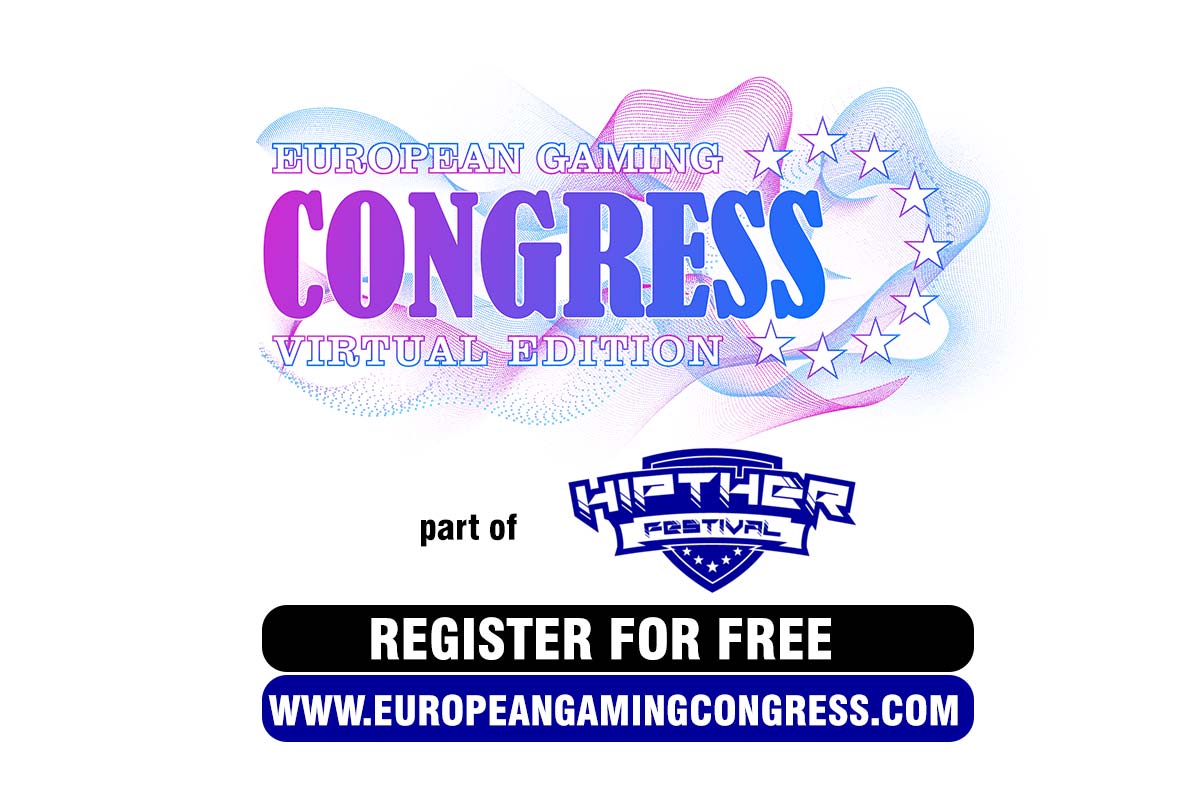 Reading Time:
7
minutes
Central and Eastern Europe in focus at European Gaming Congress VE (Virtual Edition).
#EGC2020ve – The CEE gaming industry has been in the highlights of many media outlets and believe it or not there is always something big happening in this region.
In the Czech Republic: Just one week ago, Czech Lawmakers have voted in favor of a new decree to ban all electronic and mechanical gaming machines in the Czech capital. The decree awaits a nod from the city council.
If it gets the council's approval, it will mean the end of all legal slot machines and video lottery terminals in the Czech capital once the current licensing period completes in 2024.
In Austria: The Austrian Financial Police have carried out a total of 278 inspections on suspected black-market gambling venues since January, resulting in the confiscation of over 660 gaming machines. Over half of the seized machines were found in Vienna, the capital city of Austria.
In a statement issued on July 28, Austria's financial police set out the progress it has made this year towards a reduction in illegal gambling in the country. It made clear that the majority of illegal gambling activity is taking place in larger urban centers such as Vienna and Linz.
In rural areas, illegal gambling has been largely reduced – for example, in the states of Burgenland, Styria and Vorarlberg combined, only two devices have been found since January.
In Poland: The new figures published by Poland's finance ministry have revealed that while the gambling revenue decline for the year to date, newly regulated products helped mitigate the falls in online betting and land-based gaming.
The gross gaming yield projections provided by H2 Gambling Capital revealed that the total for the year to June 11 is expected to fall 9.5% from 2019's figures. This is significantly lower than the 19.6% decline projected across all EU markets.
Poland's lower projected decline was due to the development of newly regulated verticals such as online casinos and land-based arcades. Online casino revenue grew 96.7% for the year to June 11, aided by growth from Totalizator Sportowy's Total Casino site.
Also in Poland, ace football striker Robert Lewandowski has signed an investment deal with Movie Games, in a Polish manufacturer of sports-related video games, which has gained publicity during the coronavirus lockdown.
According to Movie Games, Lewandowski will become a shareholder in a company that is going to be started in launched by September to develop sports video games.
Lewandowski said in a statement released by Movie Games: "I see a huge potential in this segment."
In Bulgaria: The National Revenue Agency (NRA) has officially assumed the power of regulating the gambling industry in Bulgaria. The country's National Assembly passed a resolution to this effect last month. It replaces the State Commission on Gambling (SCG).
NRA Director Galya Dimitrova, who has the option to nominate a deputy to oversee the regulated gaming market, will be in charge of all proceedings.
The previous licenses will remain valid until they expire. NRA will process license applications and renewals within six months.
SGC was dismantled from the gambling regulation responsibility following several scandals, leading to the resignation of Chairman Alexander Georgiev in February after he was questioned in connection to an investigation into Vasil Bozhkov, owner of Bulgaria's oldest betting operator, Eurofootball.
The is plenty of news to share about the Hungarian, Slovakian and Romanian gambling industry as well, but we will leave that to the professionals who will join the 3 special panel discussions at the virtual edition of European Gaming Congress 2020.
The virtual edition of European Gaming Congress 2020 is taking place between 6-7 October and gathers top names of the gaming industry who will present their insights to create Europe's largest gaming compliance gathering.
THE EASY AND FREE REGISTRATION PROCESS IS SPONSORED BY ALTENAR AND YOU CAN REGISTER FOR FREE HERE!
The conference will cover +28 jurisdictions and you have the opportunity to dive into quality information about the CEE region via 3 special panels.
The "GAMING REPORT: CENTRAL EUROPE (PART ONE)" panel discussion will focus on the Czech Republic, Slovakia, and Poland. The discussion will be moderated by Jakub Kolomicenko (Head of the legal department at Endorphina) and will be joined by Jan Rehola (Director at IFGR and Partner at PS Legal), Ewa Lejman-Widz (Head of Polish Desk at WH Partners), Anna Wietrzyńska-Ciołkowska (Legal advisor, Local Partner at DWF Poland), Jakub Myszkorowski (Chief Commercial Officer at STATSCORE) and Dr. Robert Skalina (Senior Advisor at WH Partners).
The "GAMING REPORT: CENTRAL EUROPE (PART TWO)" panel discussion will focus on Hungary and Slovenia under the moderation of Dr. Robert Skalina (Senior Advisor at WH Partners).
The discussion will be joined by Helembai Gabor (Attorney-at-law at Bird & Bird Hungary) and Jaka Repansek (Media and Gaming Expert, Partner at Hipther Agency).
The third panel discussion is going to focus on the updates from Romania and Bulgari and is titled "GAMING REPORT: EASTERN EUROPE".
The discussion will be moderated by Ana-Maria Baciu (Managing Partner Simion & Baciu Law Firm) and will be joined by Dan Iliovici (Vice President of ROMBET – Romanian Gambling Organizers' Association) and Georgi Dimitrov (Legal counsel at EGT Interactive Ltd).
You can find more details about the speakers' and moderator bios below.
AS MENTIONED ABOVE THE EASY AND FREE REGISTRATION PROCESS IS SPONSORED BY ALTENAR AND YOU CAN REGISTER HERE NOW!
The HIPTHER FESTIVAL includes a full week of conferences that are designed to bring together innovation with compliance via several talks and discussions in multiple industries and will run between 5-9 October.
The festival includes the following conferences:
PICANTE Marketing Summit (#MS2020ve) – 5 October
European Gaming Congress (#EGC2020ve) – 6-7 October
PICANTE TECH Conference Europe (#TCE2020AutumnVE) – 8-9 October
The registration is free and you can attend all three conferences with just one registration!
You can find more details about the Agenda here or you can register here!
For further inquiries about the speaking/sponsoring options, make sure to send an e-mail to Andrada Marginean (B2B Sales Executive at Hipther Agency) or subscribe to the weekly newsletter on the following link.
For media-related inquiries, please contact Alexandru Marginean (Marketing Specialist at Hipther Agency).
Ana-Maria Baciu – Managing Partner Simion & Baciu Law Firm
Ana-Maria Baciu is a regulatory and intellectual property lawyer, assisting clients in various industries, including gambling, IT, e-commerce or pharmaceuticals, for more than 20 years.
In the gaming field, Ana-Maria has been guiding betting & gaming companies, solution providers, marketing affiliates, other companies with an interest in this sector and industry-relevant associations, on the full range of regulatory and operational gaming aspects.
Ewa Lejman-Widz – Head of Polish Desk at WH Partners
Ewa is heading the Polish Desk of WH Partners as part of the strategic partnership under the WH Partners brand with Izabella Żyglicka and Partners, a very well reputed full-service law firm in Poland and a member of Ally Law.
Ewa is a business lawyer with over 12 years of experience. She assists clients on matters related to gaming and gambling, contract law, M&A and IT service market law.
Anna Wietrzyńska-Ciołkowska – Legal advisor, Local Partner at DWF Poland
Anna Wietrzyńska-Ciołkowska is a corporate lawyer dealing with M&A transactions focused on the gambling and insurance sectors.
She advises clients from the gambling sector on setting up a business and obtaining a permit to run a gambling business in Poland, providing gambling services to Polish residents from other jurisdictions, organising promotional lotteries, organising betting transactions, distributing gaming machines, gambling components in computer games or lotteries, acquiring gambling companies and structuring cooperation between partners in such companies, outsourcing of gambling functions, restrictions on making payments or advertising activities in gambling, as well as matters related to gambling tax.
Jan Řehola – Director at IFGR and Partner at PS Legal
Jan Řehola has over eight years of experience in the gambling field, both from the public and private sector.
He holds a Master's of Law from Charles University in Prague.  Jan worked for four years for the Ministry of Finance – the Czech gambling regulator; firstly, as a Head of the Legal Unit and later, as a Director of Gambling Department.  In his work for the Czech gambling regulator, Jan was responsible for all gambling policy issues, including the drafting of new legislation, the issuing of gambling licenses and cooperation with other European regulators as a member of the European Commission Expert Group on Online Gambling.
After leaving the Ministry of Finance in 2014, Jan became a member of Petroš Sedláčková Legal and co-founder of the consultancy company BetOnSkill Consulting, a full-service international gaming consultancy.
Georgi Dimitrov – Legal Counsel / Compliance Manager at EGT Interactive
Georgi Dimitrov is a legal counsel at EGT Interactive Ltd., with a focus on legal, regulatory and technical compliance matters related to the iGaming industry. He specializes in international gambling regulation and provides guidance on licensing and certification frameworks, policy drafting, and compliance processes. His line of work involves communication with focal stakeholders in the business such as testing labs, regulators and operators.
Gábor Helembai – Senior Associate at Bird & Bird Budapest
Gábor is a Senior Associate in the Corporate and Commercial teams in the Budapest office of Bird & Bird. He advises on both domestic and cross-border transactions and investments in various industries. He has a special sector focus on gaming/betting, advising major online and land-based operators, and slot machine manufacturers on regulatory matters.
Dan Iliovici – Vice President of ROMBET – Romanian Gambling Organizers' Association
Dan Iliovici is the Vice President of ROMBET – Romanian Gambling Organizers' Association, one of the most important associations of the industry.
With rich experience in the gambling industry, former President of the Romanian gambling regulator – The National Gambling Office.
Dr. Robert Skalina – Senior Advisor at WH Partners
Robert Skalina is a Czech Advocate as well as a Registered European Lawyer in Malta. He is based in Prague and works in Malta regularly.
He is a financial service and corporate lawyer and provides advice to a wide range of investment managers, advisors and funds, including private equity and hedge funds. Robert also regularly advises clients in the gaming/gambling industries and has vast experience in the area of mergers and acquisitions and complex cross border transactions.
Jakub Myszkorowski – Chief Commercial Officer at STATSCORE
With more than 10 years of experience in the professional sport and betting industries, Jakub is now leading the Sales and Marketing operations at STATSCORE, a Polish company aiming at becoming the Biggest Sports Data Center in the world.
As a former football UEFA A coach and soccer performance analyst, he merges the best sports practices into managing the staff.
Jaka Repanšek – Media and Gaming Expert, Partner at Hipther Agency
Jaka has worked for various TIME (Telecom, Internet, Media, Entertainment) companies since 1996. He is recognized as one of the leading experts on gaming, media and digital law in Slovenia. Jaka graduated from the Faculty of Law at the University of Ljubljana, Slovenia and gained his graduate degree from Cambridge University in England and Faculty of Law in Ljubljana (Diploma in European Community Law) and completed two-year MBA graduate studies at the University of Kansas in the USA.
Jakub Kolomicenko – Head of the legal department at Endorphina
Jakub Kolomicenko started his practice as a corporate lawyer and member of the Czech Bar Association but then he changed his focus and as an in-house counsel specializes in IP law and all aspects of gaming law
He is currently the Head of the legal department at Endorphina and works with a team that consists of highly qualified international professionals with many years of experience in online casino games creation.