Cloudbet's Top 5 Most Valuable Players in the Premier League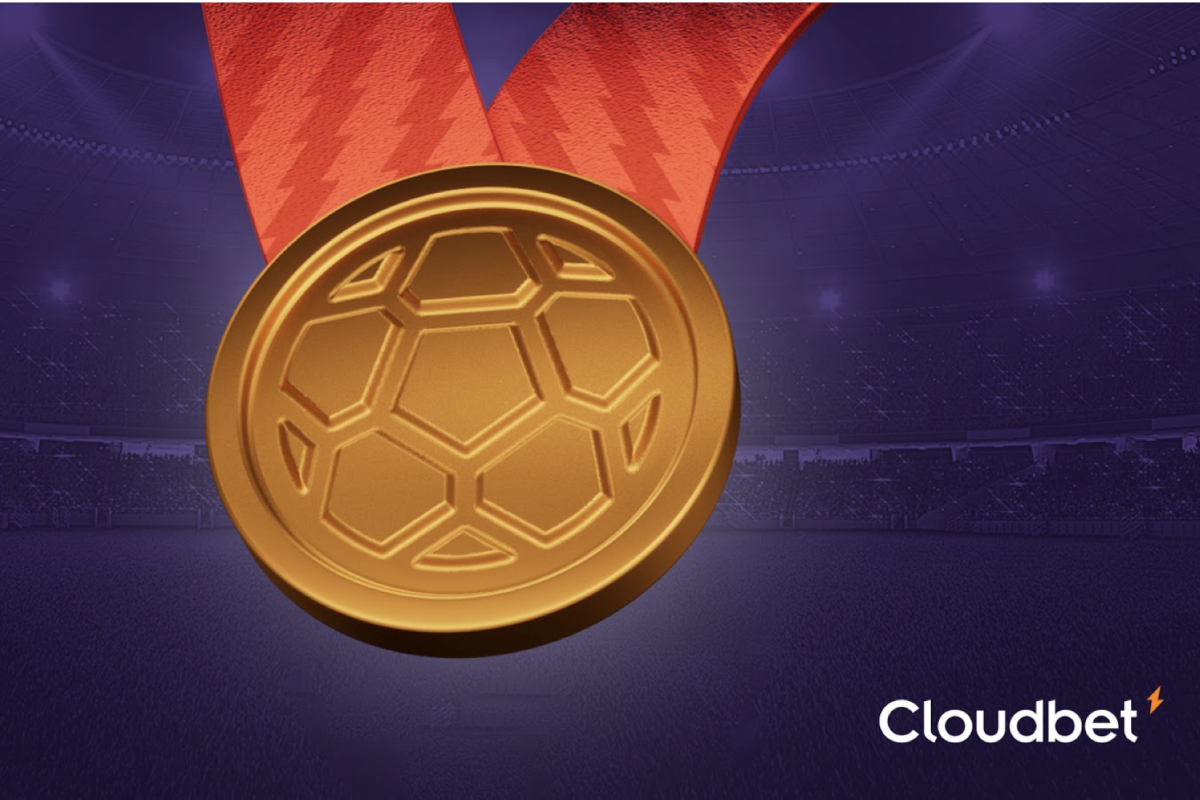 Reading Time:
3
minutes
Odds analysts from the pioneering crypto sportsbook have run the algorithms on players' comparative significance to each top-flight team with some surprising results
The Ballon D'Or might be binned and the Footballer of the Year prizes a shutout by the top teams, but who really was the most valuable player in the league this season?
Analysts from leading crypto sportsbook and casino Cloudbet have tracked the season trends to bring you the definitive list. Whose appearance – or omission – causes the betting markets to move the most. Quite simply, who is irreplaceable?
Here's the Top Five. And it's probably not who you think.
The top five most valuable players to their own teams in Premier League:
Allison
Allan Saint-Maximin
Jack Grealish
Bruno Fernandes
Wilfried Zaha
Allison – Liverpool
The players most valuable to their team are not necessarily the best players in the league, but Liverpool's goalkeeper could make a case to be on both lists. Yet his position at number one here is due as much to who Liverpool have to replace him as to his own talents.
Allison is ranked no 1 in Premier League shot stoppers (84%), while Adrian languishes in 22nd place (62%). When Allison is replaced by Adrian confidence in the betting markets tumbles, a lack of confidence seemingly shared by manager Jurgen Klopp's determination that the club sign at least a mildly competent reserve goalkeeper for the next season.
e.g. Allison's appearance on a team sheet drops Liverpool's odds by 15% – no mean feat at the Champion's already short odds.
Allan Saint-Maximin – Newcastle United
This is NUFC's PL record this season when Allan has played
Played 19 Won 10 Drawn 4 Lost 5 – Points 34
Goals For 25 Goals Against 20
This is NUFC's PL record this season when he hasn't
Played 14 Won 1 Drawn 5 Lost 8 – Points 8
Goals For 9 Goals Against 26
Newcastle's per game rate when Saint-Maximin has started this season (1.89) would earn 72 points over a 38-game season – all but guaranteeing a spot in the Champions League. On the flip side, an average points per game rate of just 0.73 when the winger does NOT start means the Toon would be left on 28 points over a 38-game season and relegated. A top-six club player in a bottom-three standard outfit. The Magpies could've gone down but for the Frenchman.
Jack Grealish – Aston Villa
Grealish broke the record this year for being the most fouled player in one Premier League season, with an incredible nine games to go. Premier League players are obviously pretty aware of this list already.
The Brummie has played in all but two Premier League games this season and played a central part in Villa's own rendition of the Great Escape. As an eloquent case in point, ahead of the match against Liverpool in November for which Grealish was injured, Villa's odds lengthened by +15%, highlighting his impact as the club talisman.
Bruno Fernandes – Manchester United
The Portuguese midfielder may have only played half a season for United, but he improved the Red Devils' in the betting markets by an average of 12% since. One look at the markets proves the Bruno Factor. Early in February when United played Chelsea, there was zero difference in how the teams were perceived compared to the first game of the season.
By the time Man Utd played Brighton this month the change compared to the teams' first meeting back in November suggested Fernandes was worth an extra 0.7xG per game to United.
Wifried Zaha – Crystal Palace
Zaha's effect on Crystal Palace is reflected by a 10% odds shift when he's absent. The last Premier League game Zaha didn't start for Crystal Palace was the first game of the season at home to Everton. Palace were clear favourites to win the match before the game, but with Zaha only on the bench, Everton's odds tumbled.
And more recently, with Zaha subbed off after 15 minutes in the Liverpool game in June, Palace's win odds instantly lengthened. Quite simply, punters only have confidence in Palace when Zaha's on the pitch – despite his woeful form, only having one goal and one assist in his last 20 games.
Harry Kane is next at number six, but just misses out on the top five thanks to the scoring form over the last two seasons of his regular replacement, Tottenham Hotspur's newly-crowned player of the season, Son Heung-Min.
As for, in gambling terms, the most valuable player in Premier League history? That honour goes to Gareth Bale, in his last season at Tottenham. The Asian betting markets moved at least 25% against Spurs in every match Bale didn't play. This equates to e.g. 4/5 moving to 11/8 or 1.80 to 2.40.
Now that's a bias that's not been seen before or since.
A Cloudbet spokesman commented:
"While all fans recognise Raheem Sterling as a premium footballer, his participation for Manchester City either way doesn't change the odds significantly when his replacement is Bernardo Silva or Riyad Mahrez. These five, on the other hand, highlight just how valuable a single player can be to their team."
Scientific Games' Success In Turkey Continues With National Lottery Program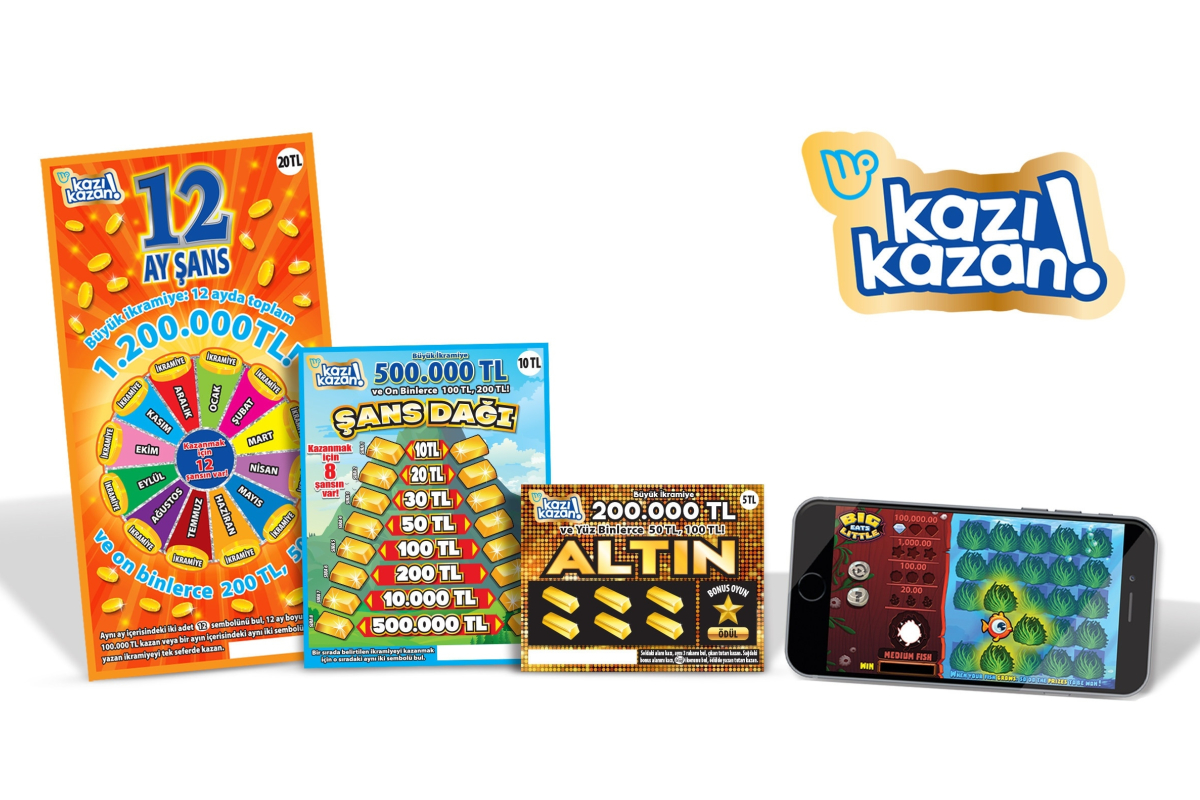 Reading Time:
2
minutes
Scientific Games Corporation announce the official "go live" of the Turkey National Lottery's new instant ticket retail and digital gaming systems and point-of-sale terminals across an initial network of more than 5,000 retailers, growing to 10,000 retailers later this year. The project, which began a year ago in the nation with a population of 82 million, also brings Scientific Games' world-leading retail and digital instant "scratch" games to Turkish players for the first time through the 10-year concession awarded by the Turkey Wealth Fund to Sisal Şans, a joint venture between Turkish Şans Dijital and Italian SISAL S.p.A. ("SISAL").
As part of the National Lottery program, Scientific Games has provided an advanced instant ticket gaming system, 10,000 WAVE™ retailer terminals, and its Open Gaming System (OGS) platform for launching first and third-party digital scratch game content. Additionally, Sisal Şans has provided a mobile app to 800 instant game street vendors. New instant games from Scientific Games, including GOLD, LUCKY MOUNTAIN and 12 MONTHS LUCK, have been well-received by Turkish players, with a 200,000 (TL) top prize paid on the third day following the National Lottery's launch.
Pat McHugh, Lottery Group Chief Executive for Scientific Games, said, "We are thrilled to continue our success in Turkey with back-to-back, high-profile projects, both with significant growth objectives focused on developing retail and digital engagement. Through our collaboration with trusted, longtime partners, Şans Dijital and SISAL, Scientific Games is driving maximum sales and profits to the Turkish Government and bringing great new gaming entertainment to Turkish players."
The large-scale National Lottery project follows the successful August 2019 launch of Turkey's national sports betting concession, one of the world's largest state-sponsored fixed odds sports betting markets, by the Company's joint venture with Şans Dijital. Scientific Games' full turnkey sports betting solution is driving record sales and returns to the Government of Turkey, with a record week of more than $220 million (USD) in wagers in July.
Scientific Games' sports solution in Turkey is powered by its world-leading central gaming systems technology and includes nearly 5,000 WAVE terminals, its OpenSports™ managed trading solution,  and six licensed virtual live betting sites.
Şans Dijital is an affiliate of Demirören Holding, one of Turkey's largest companies with significant business interests in energy, real estate and media. Recently, Şans Dijital has become a gaming operator that is growing aggressively in Turkey and looking to expand in the region.
SISAL is one of Italy's largest and most prominent gaming operators holding significant market-share in lottery, sports betting, AWP machines, VLTs and digital gaming. SISAL is also recognized as the country's leading provider of payment solutions.
Currently the largest lottery technology provider in Europe and the fastest growing in the U.S., Scientific Games provides games, technology and services to more than 150 lotteries in 50 countries, and sports betting solutions to 24 lotteries and numerous private operators. The Company is also the world's largest creator, manager and manufacturer of instant games, providing products that drive 70% of the world's instant game retail sales.
© 2020 Scientific Games Corporation. All Rights Reserved.
SOURCE Scientific Games Corporation
New watchdog formed to protect punter's interests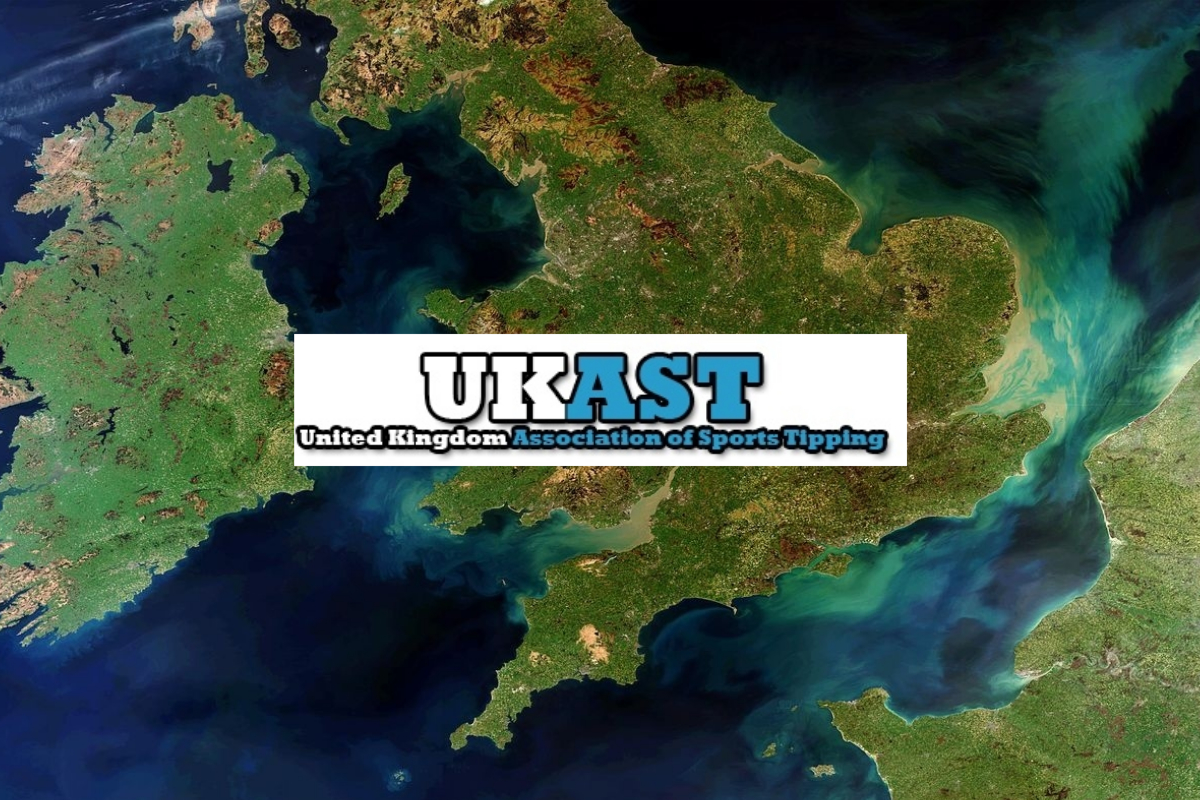 Reading Time:
2
minutes
A new voluntary organisation has been formed with the aim of protecting members of the betting public from rogue tipsters. The UK Association of Sports Tipping has just launched after 2 well known reviewers joined forces to organise things.
Chris Sowerby and Peter Philipson together have conducted over 2000 service reviews and have wide experience of the range of tipsters that are available. They commented that "UKAST will for the first time allow punters to check if a service being promoted operates in an open and honest manner."
UKAST's aim is to offer independent verification and accountability for tipster services operating in the UK. It provides objective information to allow potential customers to make informed choices about tipster services, whilst at the same time providing genuine and authentic services with a recognisable accreditation that attests to their fairness, transparency and integrity.
All membership applications will be actively vetted and approved members will be entered on the public database. In addition a disputes resolution facility is available which certified members have agreed to comply with.
Approved members may display their registered details with a watermarked badge as shown.
The first commercial member is Bet Chat which publishes football services and general betting advice. Founder Josh Allen said "The sports tipping industry has been sorely in need of a verification body for many years now. Not only does the lack of one lead to consumers falling foul of scams and incompetent tipping, it also results in scepticism around genuine tipster platforms.
In Chris and Peter, UKAST is run by two people with exceptional experience in the world of proofing and reviewing and I see them as the ideal duo to head up this new venture. I didn't need to think twice about submitting my platform to their verification service, and nor should anybody else!"
Other industry players have welcomed the formation of UKAST including Brian Chappell from Justice for Punters which fights for a 'fair playing field' for those who like a bet. He said, "J4P welcomes this new Association and the standards it is trying to achieve. We wish UKAST all the best."
Soon the public should be asking any tipster or service that is not a UKAST member why that is.
Stakelogic Launches its Latest Slot "The Legend of Hercules"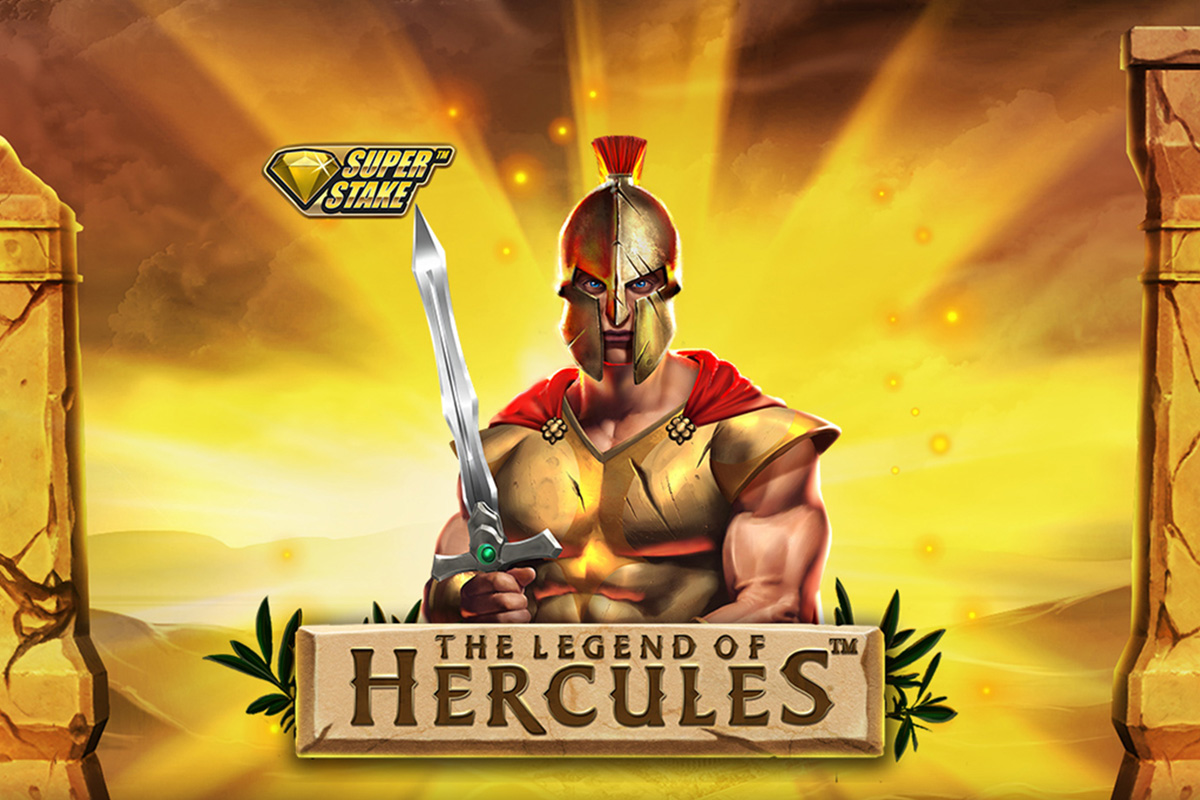 Reading Time:
< 1
minute
Online slot developer Stakelogic has launched its latest slot "The Legend of Hercules" which takes players to the heart of a fierce ancient Greek battle.
Players fight alongside the legend himself in this 5×3 reel, 30 payline slot in order to claim their share of ancient treasures and gold. They are helped in their fight for dominance and big wins with a range of bonus features including Stacked Wilds and Stacked Scatters.
Wilds can land at random at any time during the base game where they stack on top of each other to increase the chance of landing a winning combination. Stack seven Scatter Symbols across the reels and the Free Spin bonus round will be triggered.
"The Legend of Hercules takes a classic and popular slot theme and gives it the Stakelogic treatment. This means striking graphics, authentic sound and the most engaging and entertaining gameplay imaginable," Stephan van den Oetelaar, CEO of Stakelogic, said.
"The Stakelogic team has incredible momentum behind it following a run of hugely successful games and we believe The Legend of Hercules will prove to be just as popular as other chart-topping titles launched earlier in the year," Stephan van den Oetelaar added.