OneTouch pens key agreement with Bitcasino for live dealer products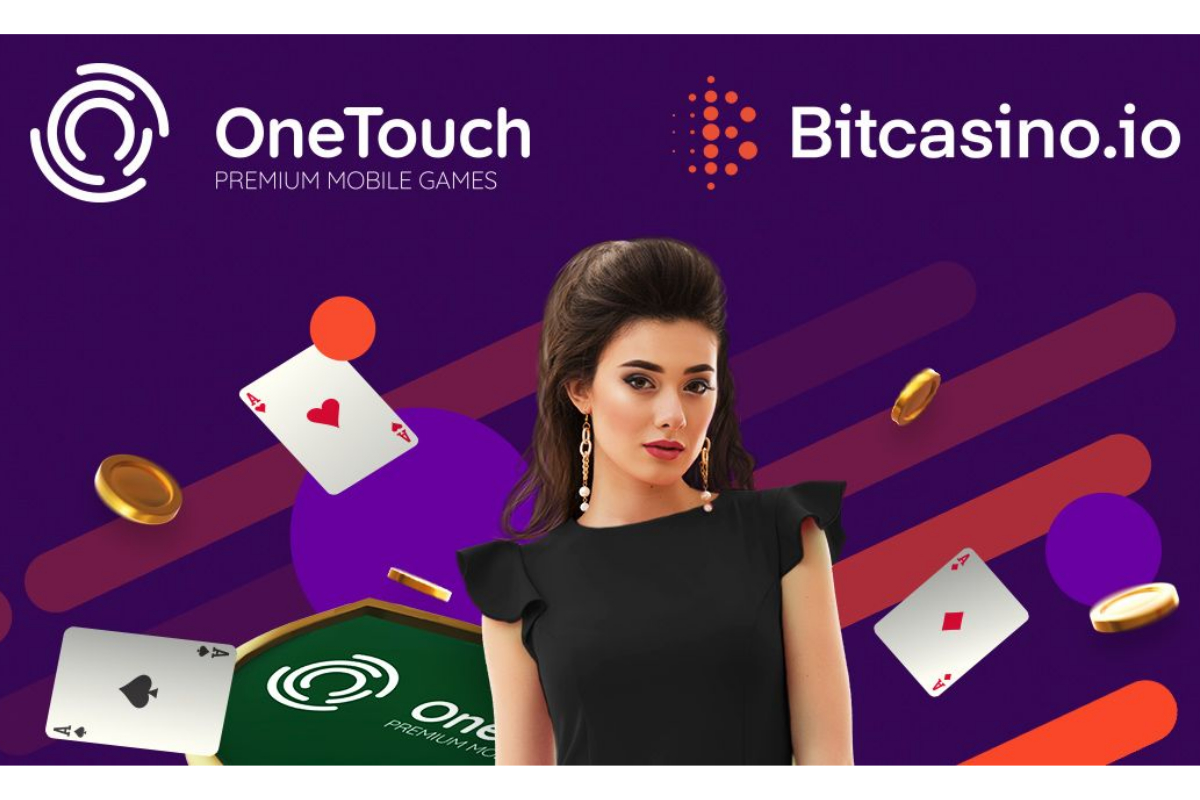 Reading Time:
< 1
minute
Mobile games supplier to provide leading bitcoin casino with immersive offering
Mobile-first games developer OneTouch has announced a deal with specialist cryptocurrency casino operator, Bitcasino.
The agreement will see an engaging selection of the studio's live dealer products including live dealer Baccarat, Roulette, Blackjack and the high roller salon Bombay Club.
Founded in 2014, Bitcasino is the world's first licensed Bitcoin-focused operator, with OneTouch's latest commercial partnership boosting its appeal amongst a wide range of audiences.
The provider's engaging portfolio of slot and table games, which is known for its innovative mobile-first designs and intuitive single-touch interactivity, will be enjoyed by a rapidly growing fanbase thanks to the recent string of deals it has signed with the likes of Slotegrator and Revolver Gaming.
Ollie Castleman, Head of Marketing at OneTouch, said: "Bitcasino is the industry's foremost cryptocurrency specialist, and this partnership allows our offering to continue expanding across a diverse set of product verticals.
"Our unique mobile-first gaming suite has continued to go from strength to strength this year, and we've lined up an additional range of exciting product launches and operator deals for the coming period."
Tauri Tiitsaar, Director of Casino at Bitcasino, said: "OneTouch is among the industry's fastest-growing suppliers, so we are thrilled to be integrating its world class collection of slot and table games.
"The company's impressive product offering fits well with our track-record of providing fun, fast and fair immersive gaming experiences, so we can't wait to introduce it to our players. We are certain that these games are going to be a big hit."
OneTouch's full range of slots and classic table games can be played at www.onetouch.io.

Why Do Many Gamblers Play at Bitcoin Casinos?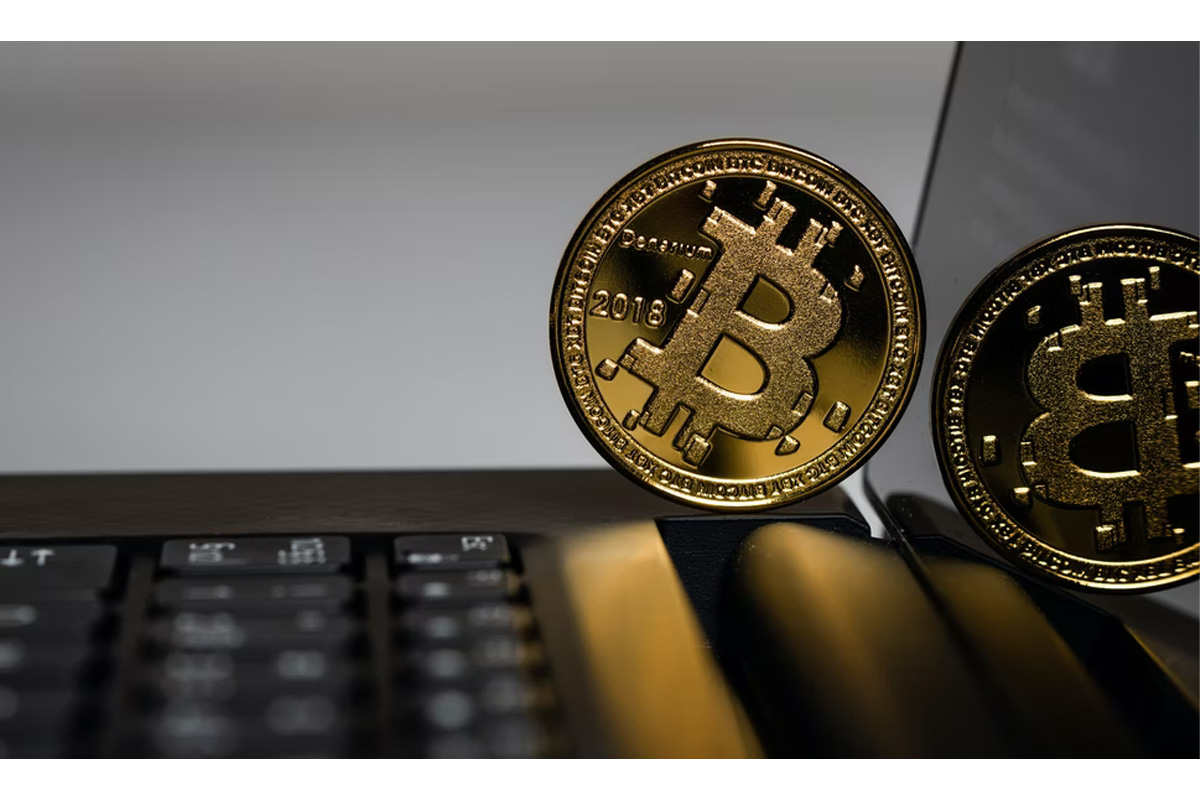 Reading Time:
2
minutes
You don't have to use your bank account when depositing money to your favorite online casino, thanks to technological developments used by gambling sites. Today, many casinos use cryptocurrencies such as Bitcoin (BTC) via your preferred crypto wallet. However, suppose you're unfamiliar with these new currencies. In that case, these are decentralized digital money that can buy and sell goods and services on the internet.
Because it is decentralized, payments are transmitted directly to the receiver without the need for third-party merchants. Crypto transactions might take minutes or even seconds to complete. This is why many gamblers are enjoying fast withdrawals from these casinos. 
However, be sure to provide accurate information and ensure that you only play at legitimate sites available from this overview of Bitcoin casinos because crypto transactions are irreversible. Moreover, here are some more reasons most gamblers use BTC when playing online.
Affordable and Convenient
Bitcoin gambling sites are the ultimate ease, particularly for players from regions where gambling is prohibited. They can use Bitcoin to enter online casinos safely while still enjoying all of the benefits. On the other hand, traditional online casinos do not permit such behavior, as the majority of them refuse to accept players from particular countries. Similarly, managing your wins is easier because Bitcoin users have instant access to their money from everywhere in the world.
For most players, the extra charges and fees they must spend when gambling in regular online casinos are the straw that breaks the camel's back. Because their winnings are on the line, this takes a lot of enjoyment from playing and enjoying games. On the other hand, Bitcoin casino winnings are not subject to charges (or have highly minimal costs). In addition, gambling sites are unregulated by any institution, making transfers more reasonable.
With this in mind, you can deposit as little as $4 or even less using Bitcoin, depending on the casino. On the other hand, you can take up to six figures based on your preferred currency without difficulty.
Safe and Secured
As you may be aware, most online casinos demand players to provide personal information and banking information upon registering. Moreover, leaving your credit card information online is not a wise decision. It's private information that may cost you a lot of money if mismanaged.
Fortunately, safety and security are prioritized when it comes to Bitcoin casinos. Players' information is kept safe, so you'll only need to enter your data once and send a deposit to the address provided. As a result, the current top Bitcoin casinos on the market and their methods for playing and depositing money are far safer and more secure than regular online casinos.
Promotions and Bonuses
You should be aware of gaming sites that offer bonuses if you deposit money using Bitcoin. It could come in the form of free spins or bonus money, which can be used to increase your wagering capacity. Make sure you meet the wagering requirements to claim your prize.
Global Currency Support
Since there is no international legislation preventing the usage of cryptocurrency, it can be spent in many countries around the globe. Moreover, it covers the line between borders.
Final Thoughts
Bitcoin casinos are swiftly catching up to regular casinos, whether online or on-site so that players can expect a lot more from them in the future. Although there are various advantages to using Bitcoin, you must be aware of its volatility. So take advantage of these Bitcoin casinos' rapid transactions, but remember to gamble sensibly.
SPORTSBET.IO LAUNCHES IMMERSIVE COMPETITION GIVING SOUTHAMPTON FC FANS THE CHANCE TO WIN A BITCOIN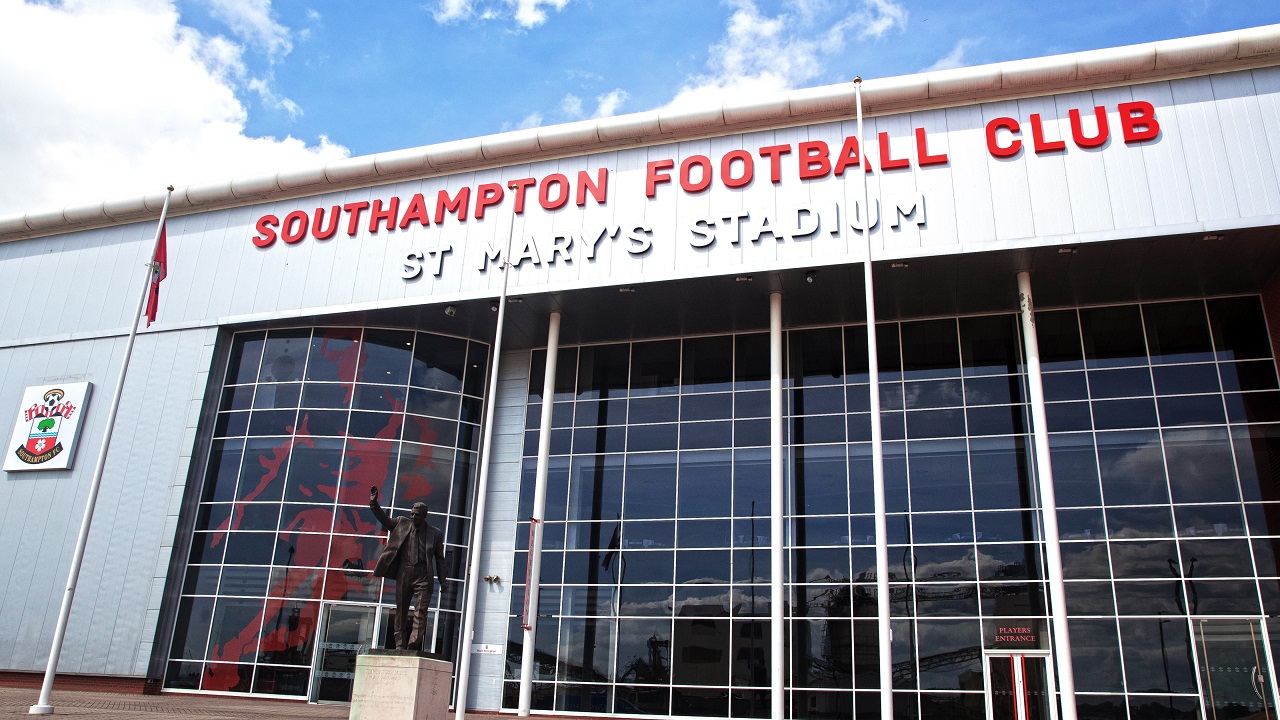 Reading Time:
2
minutes
Southampton Football Club is announcing its first-ever immersive Bitcoin Hunt competition, in partnership with its Main Club Partner, Sportsbet.io.
The Premier League football club is calling on Saints fans and the local community to participate in a new Bitcoin Hunt-style competition to celebrate its ongoing partnership with Sportsbet.io, the leading bitcoin-led provider of sportsbook, casino, and virtual gaming services.
The innovative Bitcoin Hunt is due to officially launch on Wednesday 23rd February ahead of the Southampton vs. Norwich City match, offering participants the chance of winning a Bitcoin, which has been worth between £25k–35k in 2022.
Each round aims to incorporate a new and exciting element adding to the participant's experience. This will include in-person QR code hunts, social media tasks, and quizzes on Southampton Football Club history, as well as the opportunity to collect limited edition QR cards and participate in the live final, which will take place at the home game against Crystal Palace on Saturday 30th April.
Announcing the competition, Charles Read, Head of Partnership Marketing at Southampton Football Club, said: "We are incredibly excited about the launch of Sportsbet.io's Bitcoin Hunt competition. It is a project we have been really excited about, working alongside Sportsbet.io, our Creative Agency Formidable and tech build partners Unit 9, and we are delighted to see it go live.
"We believe this is the first competition of its kind and the first time a Football Club has given fans the chance to win a Bitcoin, which has been worth between £25k – 35k in 2022! We hope that everyone will enjoy taking part in the innovative competition, which incorporates virtual and real-life elements".
Joe McCallum, Director of Sportsbook at Sportsbet.io, added: "The Bitcoin Hunt is an innovative way for Sportsbet.io and Southampton Football Club to enhance our partnership. This will help everyone understand the world of Bitcoin and Blockchain technology in a safe environment. It is a key part of our strategic vision to educate the wider world about crypto currencies and eliminate the myths whilst bringing it into our everyday life."
During round one of the competition, participants will be encouraged to find a series of QR Codes placed at hotspots throughout the city and the stadium, alongside the opportunity to gather limited edition branded cards. The QR codes will take participants to a virtual microsite to sign up for the competition. Upon registration, all fans will receive a message from a Southampton Football Club legend wishing them good luck for the remainder of the hunt.
As participants progress into round two (week commencing Monday 14th March), they will need to complete a blockchain-style puzzle using historical Southampton jerseys.
Round three will commence on Monday 4th April. This round will involve answering a series of questions whereby the correct answer entails the participant keeping an eager eye on the football club's social media channels to find a hidden Bitcoin.
The official final will see Southampton Football Club welcome three winners from each round along with one 'lucky-dip' winner to St Mary's Stadium on Saturday 30th April – to take part in the half-time live Bitcoin hunt final.
The lucky dip winner will be chosen randomly from participants who have entered all three rounds.
The final Bitcoin Hunt winner will then be announced in front of a rapturous home crowd and crowned victor, taking home a Bitcoin, which so far in 2022 has been worth up to £35,000.
To find out more about the Bitcoin Hunt, visit: www.sportsbetio.uk/bitcoin-hunt
How to Use Bitcoin for Online Gambling?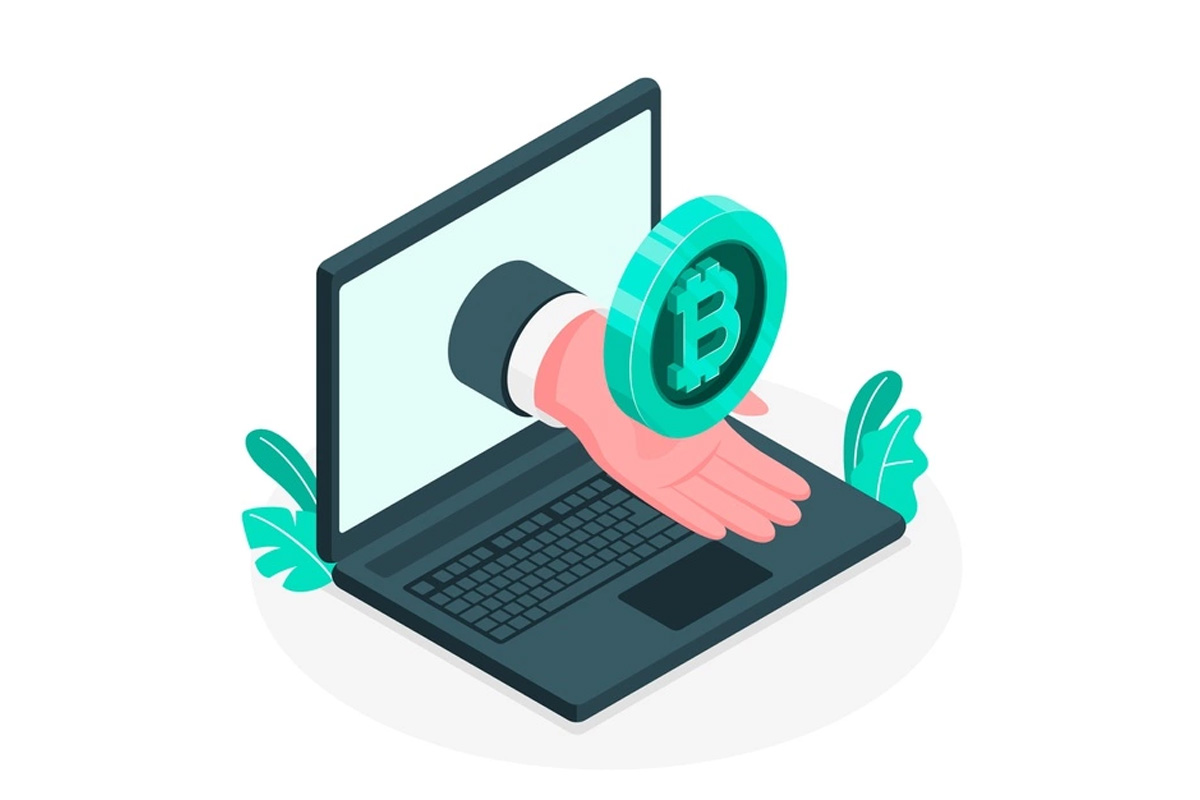 Reading Time:
3
minutes
The number of online gambling platforms accepting cryptocurrency as a form of payment continues to grow. In India, one of the well-loved and widely accepted cryptocurrencies is bitcoin. Several companies in India are already accepting bitcoin and other virtual coins as payment methods.
Although cryptocurrency is yet to be regulated in the country, a significant number of companies in India accept cryptocurrency as a payment. Some of the companies that have already started accepting bitcoin include HighKart, Sapna, and The Rug Republic. In addition, a notable number of online gambling platforms also accept cryptocurrencies like bitcoin and Litecoin.
If you are keen to find out how to use bitcoin for online gambling, you have come to the right place. This article will discuss the steps in using bitcoin to make payments on online gambling platforms. The process begins at purchasing a cryptocurrency, sending it to bitcoin wallet, depositing at an online gambling platform, and withdrawing funds in fiat currency.
Setting up a Coinbase account
Go to Coinbase official website and sign up for an account by putting in your name, email address, and password.
A confirmation email will be sent to you. Click on the email to verify your account. Add two-factor authentication to add an extra layer of security.
Every time you sign up for your Coinbase account, a pin code is sent to your phone, and you have to enter the right pin code to prevent unauthorized access to your account.
Link your bank account with Coinbase because you will need a fiat currency to purchase bitcoins. For instant purchase, you might want to consider linking your debit card.
You will have to go through the KYC process to enable the instant buy option.
Click the "buy bitcoin" button, and the money will appear in your Coinbase wallet.
Setting up a bitcoin wallet
A bitcoin wallet is the counterpart of an online bank account. You use it to store bitcoins and other cryptocurrencies. For online gambling, one of the best bitcoin wallets is blockchain.
Visit BlockChain's official website and head over to the signup page found at the upper right-hand corner of the screen.
Provide all the necessary information and click "create a wallet."
After successfully creating an account, you are now set to log into your BlockChain wallet.
Go to the security center and verify and secure your bitcoin wallet.
To transfer bitcoin to your online gambling wallet, you need to provide a bitcoin address. It is an identifier consisting of 26 to 35 alphanumeric characters. You need to provide the right bitcoin address, or else you will not receive bitcoin.
Go to your Blockchain.info and click the transactions tab.
Click the receive button found under the "my wallet" section. You will see a number and letter combination (bitcoin address). There is also a QR code that you can easily scan, which serves as the bitcoin address.
Sending bitcoin from Coinbase to Bitcoin wallet
Once you have your Coinbase and bitcoin wallet ready, you are all set you receive bitcoins from your Coinbase account to your bitcoin wallet.
In your Coinbase account, head over and click the send/request button.
Paste your wallet address and enter the amount of bitcoin you want to transfer. Make sure all information is correct before hitting the "send funds" button.
Log in to your bitcoin wallet to see if the transaction pushed through. The fund transfer is quick, and you will see the funds in your account right away.
Depositing bitcoin at online casinos/sportsbook
Log in to your account (casino/sportsbook).
Go to the gambling site's cashier section and choose bitcoin as a deposit method.
Key in the amount you want to transfer and key in the destination address.
Go to your bitcoin wallet and transfer bitcoin to the gambling site's address. It would just take a few minutes for the money to reflect in your account.
Withdrawing Bitcoin from online gambling platform
To withdraw your winnings using bitcoin, you have to convert bitcoin to fiat money. To do so, simply follow these steps:
Go to the gambling site's cashout or withdrawal section.
Enter your Coinbase details and receive the money in fiat.
Bitcoin is undoubtedly one of the commonly used and widely accepted cryptocurrencies. In India, tons of merchants accept bitcoin as a form of payment. The same thing goes for online gambling platforms. By using Cryptocurrency like Bitcoin, you can bet on your favorite online gambling games like roulette, poker, Teen Patti, and online casino baccarat games and win money. Make sure that the online gambling platforms you sign up for an account with accept bitcoin, which is not quite hard to do now because the majority of online gambling platforms accept bitcoin and other forms of cryptocurrency. Many gamblers prefer to use bitcoin over other payment methods because of the ease of transfer, safety, and the opportunity to transact anonymously. In addition, it is a hassle-free way of sending and receiving funds from online gambling platforms.