Pariplay's Ignite Development Programme Supports Leap Forward for Jade Rabbit Studio's Casino Content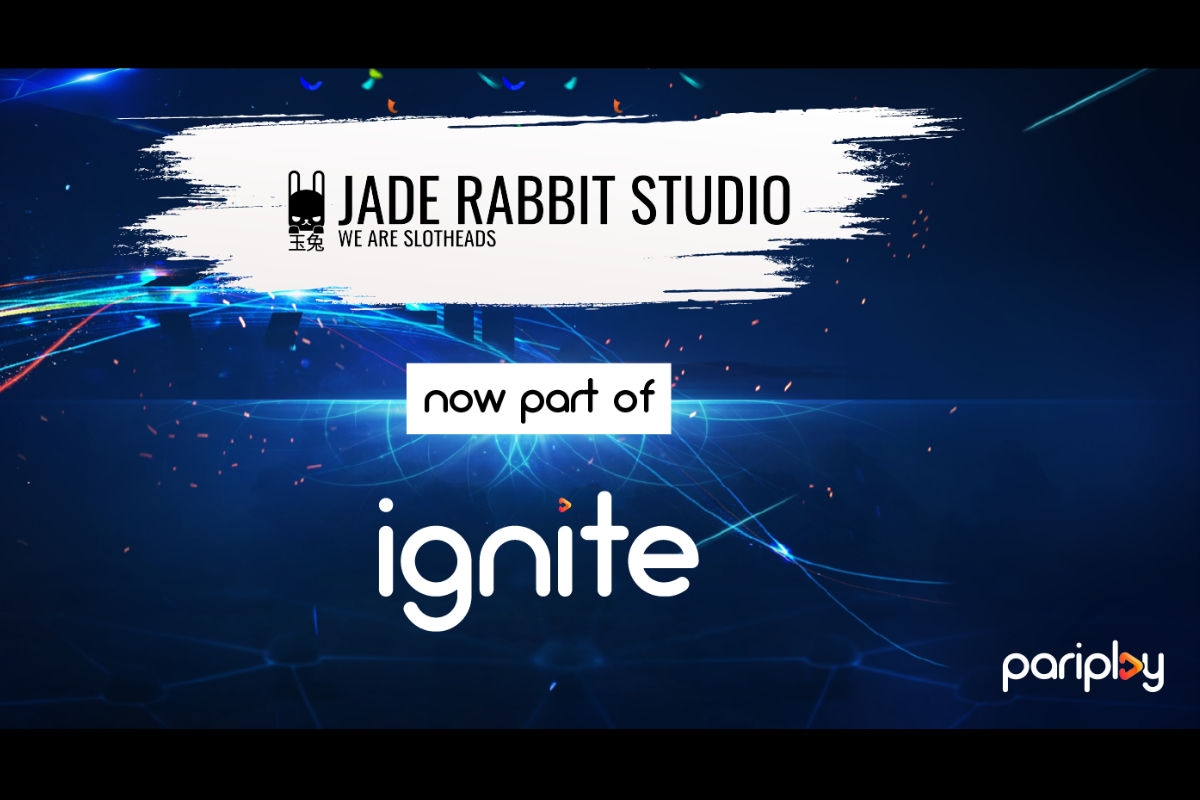 Reading Time:
2
minutes
Maltese provider selects Pariplay Ignite development programme to grow reach of video slots portfolio
Pariplay Ltd., the No. 1 aggregator and content provider behind innovative products including the Fusion™ aggregation platform and the Ignite Studio development programme, today announced its partnership with Jade Rabbit Studio ("JRS"), the Malta-headquartered high-end video slots developer. The deal sees Pariplay's Ignite development programme expand to include JRS, allowing the software provider to leverage Pariplay's comprehensive resources and operator accounts for mutual growth.
Launched in 2018 by self-proclaimed "slotheads", JRS has a clear vision of becoming a leading global design studio with strong content, striving to always deliver a premium customer experience. Pariplay's Ignite development programme, which leverages the company's servers, licenses and customer infrastructure, is a perfect home for JRS, enabling them to expedite their growth as it moves out of its foundational phase. Ignite will certify the studio in 10 regulated markets and enable the studio to establish a global footprint by providing access to more players and more regulated markets.
Pariplay Ignite launched in 2016 with its first customer Skillzzgaming, which was soon followed by multiple other studios in need of the unique service offering, including Juceey, Pirates Gold Studios, Playlogics, and RubyPlay. Through the combination of its long-standing reputation and speed to market capabilities, Pariplay Ignite has established itself as the top choice for independent game studios such as JRS.
Roger Admeus, Managing Director at Jade Rabbit Studio (JRS), said: "Partnering with Pariplay to leverage Ignite was a logical decision for JRS as we strive to expand our market presence. Since its launch four years ago, Ignite has earned a reputation as a top development programme, and we're confident that this collaboration will be a game changer for our content globally and for diversifying our overall player base."
Adrian Bailey, Managing Director at Pariplay, said: "We're delighted to continue to expand our Ignite programme to include JRS, a game studio with strong potential. Their decision to leverage Pariplay's Ignite speaks to the value that the development programme adds to both up-and-coming studios like JRS and established developers alike through its technical strength, large-scale distribution and fully regulated market footprint."
Adverty appoints The Scale Factory to drive commercialization in Asia Pacific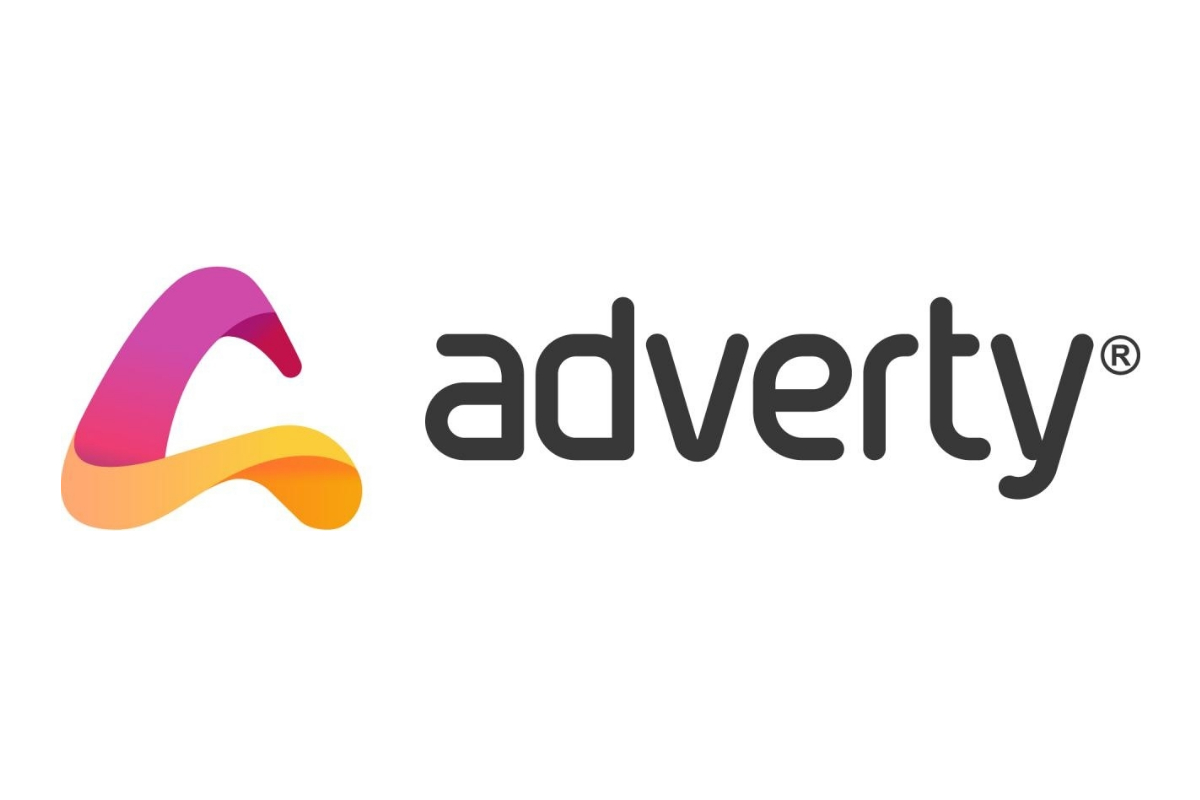 Reading Time:
2
minutes
Adverty AB (publ) has appointed Singapore-based The Scale Factory, led by former Omnicom Group and Tapad executives, to drive commercialization in Asia Pacific by bringing Adverty's seamless in-game advertising solution to brands and media agencies in the region.
Adverty, the leading in-game platform for advertisers, agencies and game developers, today announces a new partnership with Singapore-based The Scale Factory to drive the commercialization and go-to-market strategies for Adverty's seamless in-game advertising solution in the APAC-region.
The Scale Factory, founded and led by Lars Bjoerge, former APAC EVP for Omnicom Group TBWA and Pierre Martenson, former Head of International Expansion for Tapad, will spearhead Adverty's footprint in Asia by establishing a growth vision, implementing go-to-market strategies and taking on the commercial leadership by directly bringing Adverty's seamless in-game advertising solution to brands, media agencies and other stakeholders in the region.
"We absolutely love what Adverty is doing to disrupt in-game advertising. With current in-game ad solutions, we are seeing more and more users reject brands that interrupt, and in some cases even destroy the gaming experience. Adverty has solved this elegantly by enabling brands to be present alongside gamers in this extremely valuable and rapidly growing consumer segment. We are thrilled to start building Adverty's footprint across APAC", says Lars Bjoerge, founder and Managing Partner at The Scale Factory.
Adverty's industry-leading in-game advertising platform was awarded the IAB UK and IAB Sweden Gold Standard certificates in 2018 and 2020 respectively and enables access to all major programmatic buy-side platforms through partnerships with PubMatic, Smaato and BidSwitch. The company recently invented and announced a new in-game brand advertising format called In-Menu™, which enables contextually relevant IAB display banner ads on menu screens in between gameplay, alongside its current In-Play™ format, which allows brands to take over billboards and other virtual outdoor sites within games.
"The future of gaming is mobile, and in APAC the future is now. With an estimated number of gamers exceeding 1.5 billion people, soon crossing $100 billion in revenues, we see APAC as an integral part of our expansion in the coming years. We have had the pleasure of following the team behind The Scale Factory for quite some time and have been deeply impressed by their very hands-on approach. We are confident that we will achieve amazing things together", explains Niklas Bakos, founder and CEO of Adverty.
The partnership is commencing on October 1st and will be rolled out in the region during Q4.
Be the top dog with Wilds of Wall Street II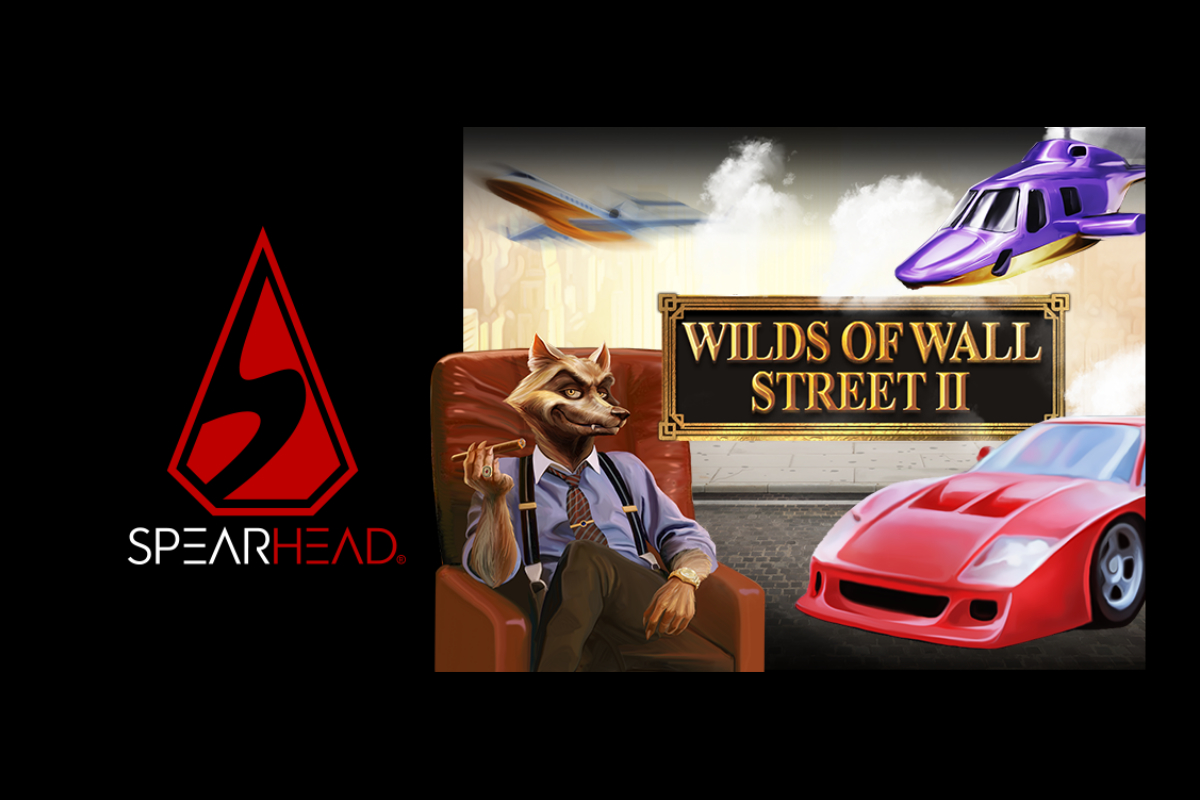 Reading Time:
< 1
minute
Spearhead Studios is thrilled to announce the launch of the video slot Wilds of Wall Street II. The new title is the sequel of the very successful Wild of Wall Street game which was launched earlier this year. Optimised for perfect mobile gameplay, the new slot brings huge potential wins.
Wilds of Wall Street II is a dynamic, new video slot from Spearhead Studios that places players' in 1980s New York as newbie stock market traders aiming to make it big.
The game's theme is heavily influenced by classic movies set in that crazy-exciting era that players all know and love. The unique, high-intensity soundtrack builds anticipation of big wins and sets the player in a typical New York atmosphere.
Kevin Corti, Game Development Director at Spearhead Studios, comments: "Wilds of Wall Street was one of our top performers when it was released back in January 2020. Players loved the core expanding reel mechanics and the overall theme, and we felt that a sequel would be a great addition to our growing gaming portfolio.
"In Wilds of Wall Street II, we switched to a 'ways pays', rather than pay lines, mechanics as it was a better fit with the core expanding reels gameplay feature. In addition, we wanted to make the free spins features much more accessible, exciting, and volatile, hence we came with the idea of adding more and more wilds to the reels as the free spins progress, leading to an ever-higher potential for big wins."
The features are designed to perfectly compliment the theme, with any paid base game win triggering free re-spins and expanding reels. Hit a sequence of six wins, and the game will take you into the free spins which are 'endless' – terminating only after 3 'closing bells' have been rung.
European Gaming Congress 2020 Speaker Profile: Dinos Stranomitis, Chief Operating Officer at Altenar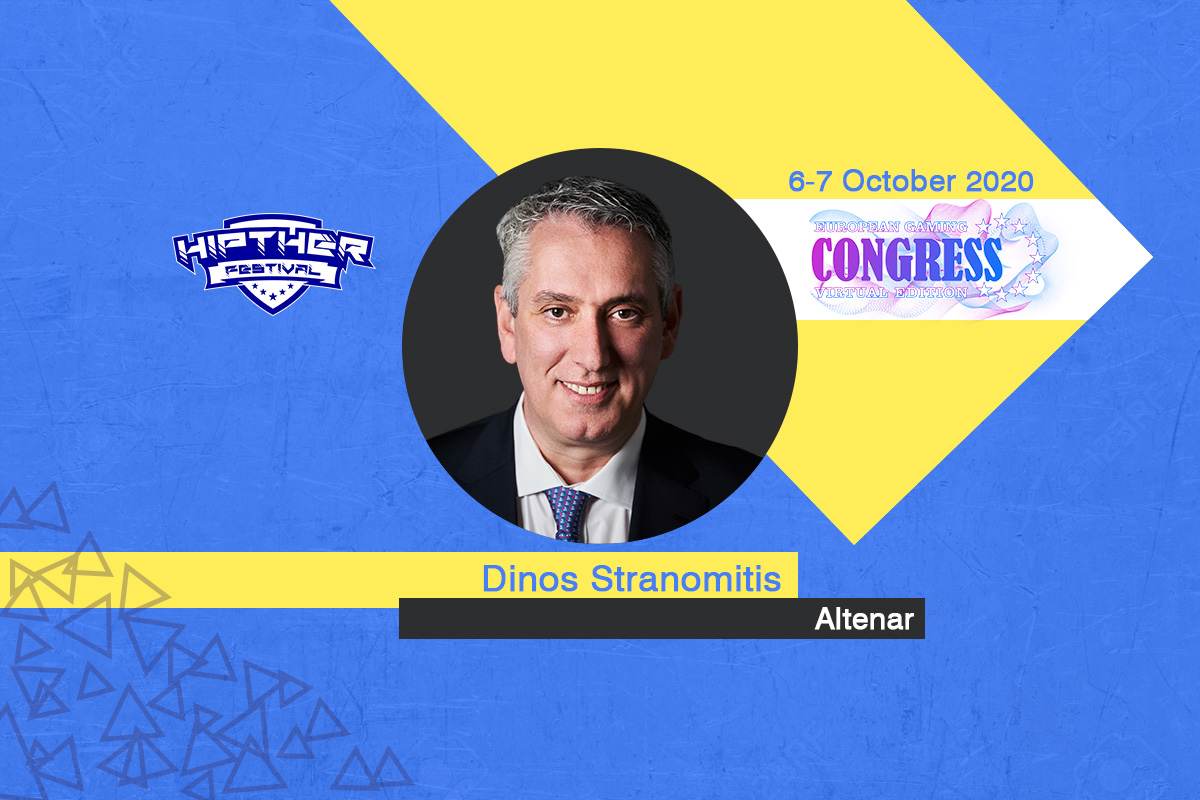 Reading Time:
< 1
minute
#EGC2020ve – The Virtual (Digital) Edition of European Gaming Congress will take place between 6-7 October and is part of Hipther Festival.
We are happy to provide you with the opportunity of attending the conference for free thanks to our Registration Sponsor, Altenar.
You can register here and do not miss out on Europe's Largest Gaming Compliance Gathering!
The event gathers 80 experts who share their knowledge around compliance-related matters and updates to the +500 participants! Make sure you are one of them!
Today, we are introducing you to one of these experts whom you can hear present or moderate at the 3rd edition of the European Gaming Congress, which is now a virtual event due to the 2020 year's challenges.
Dinos was born in 1969 in Greece. He attended engineering studies in Athens Greece and in Newcastle England as Naval Architect and Marine Engineer. After 2 years in the Navy and 4 years exercising engineering in the Far East, he moved to the gaming industry as a manager in various gaming companies, mainly in the Trading and Operations departments.
In 2014 he is a partner and co-founder of Altenar Ltd, offering a fully managed Sports Betting solution, growing rapidly year over year, gaining significant market share. Since 2007 he has lived permanently in Malta with his wife and two little daughters.
Dinos will speak during the "OPERATION: OUTLOOK 2021" panel discussion at #EGC2020. Make sure to register here!
For further sponsorship/speaking and marketing inquiries, make sure to reach out to Andrada Marginean (B2B Sales Executive at Hipther Agency).
For media-related inquiries, please contact Alexandru Marginean (Marketing Specialist at Hipther Agency).