Game on for the Global Esports Federation With Top Ranking Esports Athlete Tokido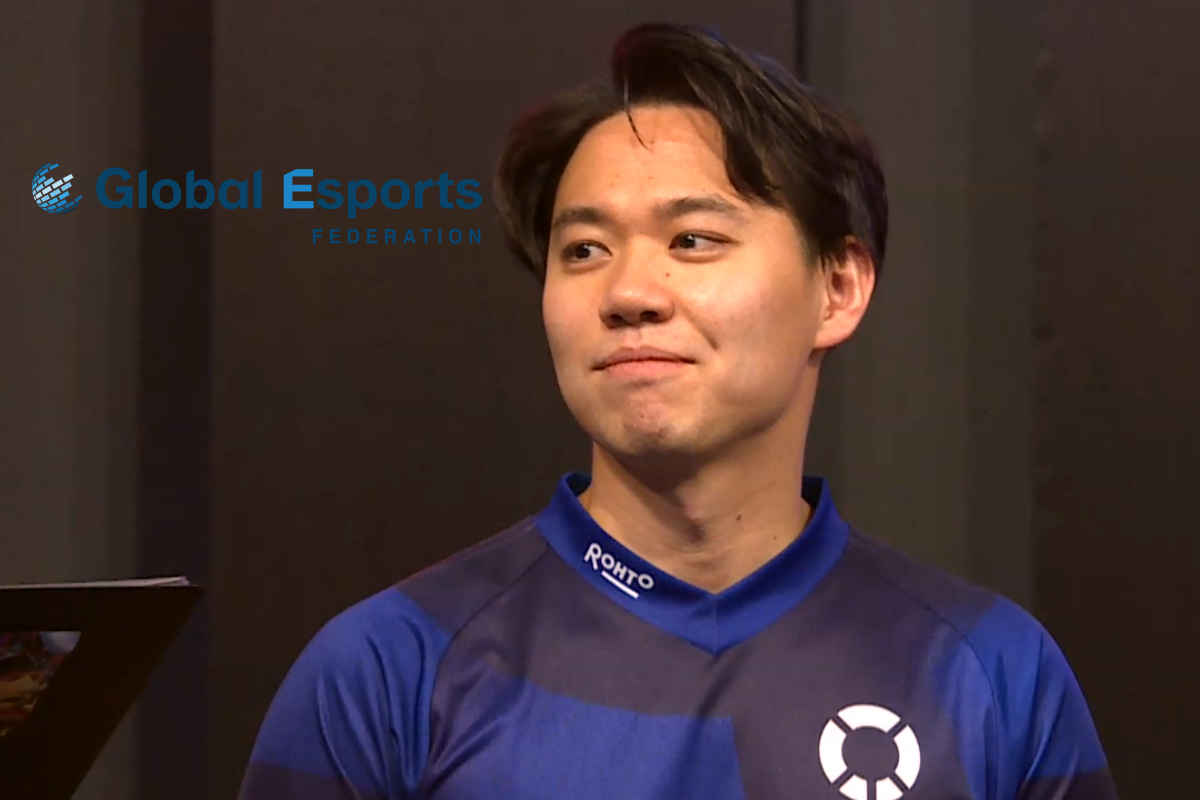 Reading Time:
2
minutes
The Global Esports Federation enhances its Athletes and Players Commission with the inclusion of Japan's top gamer, Hajime Taniguchi, better known as Tokido.
"Esports is now among the fastest growing sport and entertainment globally. Skills and commitment alone are not enough to guarantee long-term success in esports, health and wellbeing are as important to ensure a sustainable career in esports. I'm honored to be a part of a worldwide organization that places equal emphasis on the overall wellbeing of players and athletes, empowering them to keep levelling-up their game, and at the same time establishing a sustainable career pathway for esports athletes to succeed," said Tokido, Esports Champion, Member of Athletes and Players Commission, Global Esports Federation.
"We are thrilled to welcome an esports legend onto the Athletes and Players Commission. I trust that the Global Esports Federation will benefit greatly from his expansive experience having competed on some of the most prestigious world stages in esports," said Charmaine Crooks, Vice President and Chair, Athletes and Players Commission, Global Esports Federation. "Tokido's involvement in the Commission will help further the detailed work we have already put in to shape the organization, convening this incredible community, while enhancing the representation of the world's esports athletes."
Recognized by fans and the esports community as one of the "Five Gods" of Japanese Street Fighter with a long legacy of winning at the game across multiple eras, Tokido has won many global and domestic titles including, Evo (2002, 2007 and 2017), Canada Cup (2018 and 2019) and Topanga Championship 2020. Hailing from Okinawa, he grew up in Yokohama, Japan and graduated from Tokyo University. Tokido became a professional gamer in 2010 and was a member of Team Mad Catz from 2011 to 2016 and Echo Fox between 2017 and 2019. He has also published two books that chronicle his journey to becoming a professional esports champion; and explain his personal philosophy on commitment and determination that expanded his esports career.

Mercedes' Jarno Opmeer in pole position to retain World Championship crown in three-way title race for 2021 F1 Esports Series Pro Championship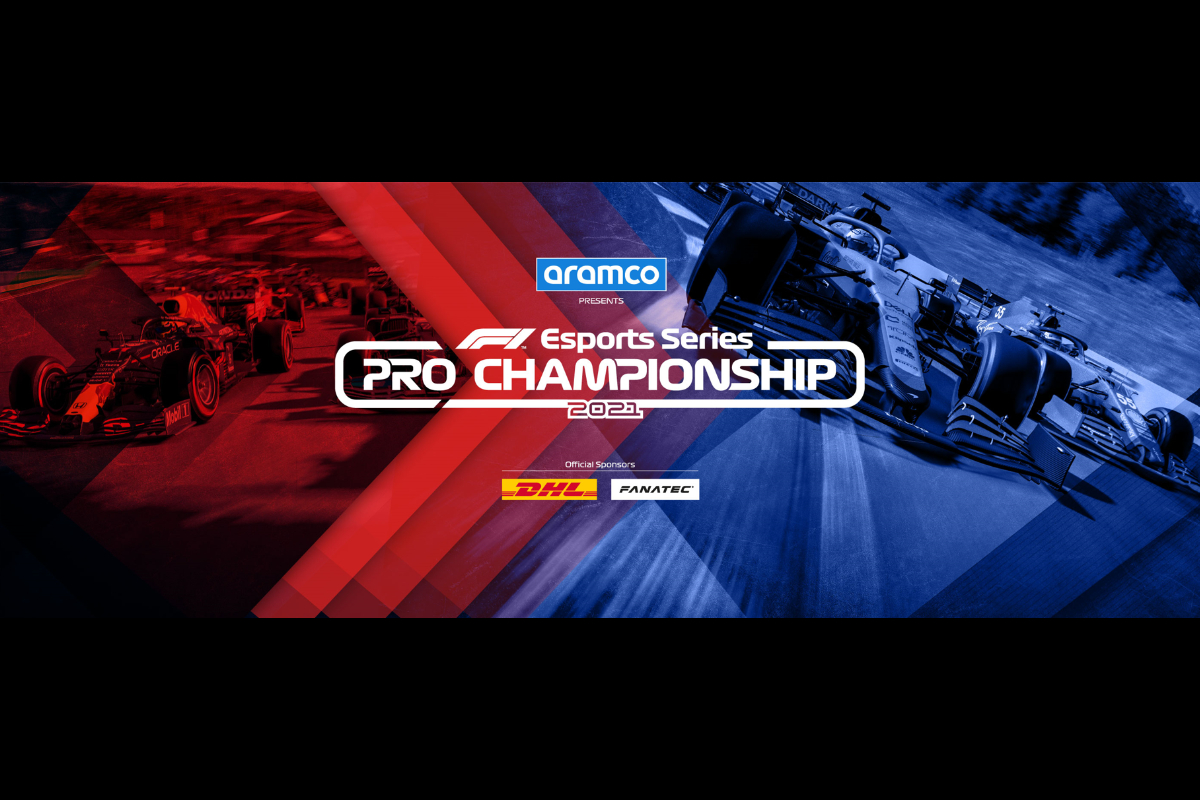 Reading Time:
3
minutes
Reigning champion Jarno Opmeer will go into going the Grand Final of the 2021 F1 Esports Series Pro Championship presented by Aramco leading the Drivers' Championship, ahead of Lucas Blakeley and Frede Rasmussen, after this week's thrilling Event 3. Just as the real-life Constructors' Championship is finely poised, Mercedes and Red Bull are neck and neck in the Teams' title fight, after the latest trio of races.
Event 3 began with drivers taking to Portimao, for the first time in Pro Championships history, to battle the 'rollercoaster' circuit, with its huge undulations and fast straights. Blakeley had a front row seat from off, starting P1 on the grid and dominating the field throughout, racing clear of the chasing pack and only relinquishing the lead when he came into pit, as he continued to show his championship credentials. Rasmussen showed why he is also a strong contender for the crown, with an impressive performance on the alternative strategy, as he made his way through the field on the soft tyres towards the end to pick up an important second place finish for both his own title ambitions, and Red Bull's. Fabrizio Donoso turned a great qualifying session, starting P4, into a second podium finish of the year for Alpine, rounding off the top three.
Mercedes were able to hit back as attentions turned to Zandvoort, as Dani Moreno took his maiden victory in the F1 Esports Series Pro Championship, ahead of Rasmussen, who scored his second P2 finish in a row. The pair had tussled for the lead throughout, as Rasmussen took the lead on Lap 1, but it was Moreno who prevailed late on taking P1 in the latter stages of the race, and withstanding the pressure from the following group. Blakeley secured another podium finish, his fifth of the year, with third place and Bari Boroumand continued his fine form in his debut season with McLaren, having secured pole in Zandvoort, and finishing just outside the podium places in P4.
Opmeer, who finished P7 and P6 in the previous races respectively, fought back with a huge victory at the Circuit of the Americas to reclaim top spot in the Drivers' Championship, and make it back-to-back wins for Mercedes. Rasmussen made it a hat-trick of personal podiums in Event 3, with a P2 finish, putting him only eight points back from Opmeer in the standings. Nicolas Longuet secured his first podium since Round 1, whilst title contender Blakeley managed P6, adding crucial points to his tally and just five points off Opmeer.
It is still all to play for as we look towards this year's Grand Final, which will take place on 15-16 December, and will feature races at Imola and Mexico, before the final race in Brazil, which has played host to many title deciders during the illustrious history of F1.
Drivers are continuing to race remotely from their homes or team facilities, as they did in the 2020 season, but the hugely popular competition continues to broadcast from the Gfinity Esports Arena in London. Following the same Event format as recent campaigns, teams battle it out on the official F1 2021 video game, developed by Codemasters, with the live shows are streamed online via official channels of Formula 1 on Facebook, YouTube, Twitch and Huya, as well as broadcast on television via select international broadcast partners.
F1 Esports events have achieved over 40 million views across TV and digital, in the last 18 months, and this popularity led to a record number of people attempting to be a part of this year's Pro Exhibition, with almost half a million taking part in qualification. Qualification for next year's competition is now open through a challenge in the official F1 2021 video game, with the second event live until 30th November.
GTRACING Enters into Partnership with Manchester City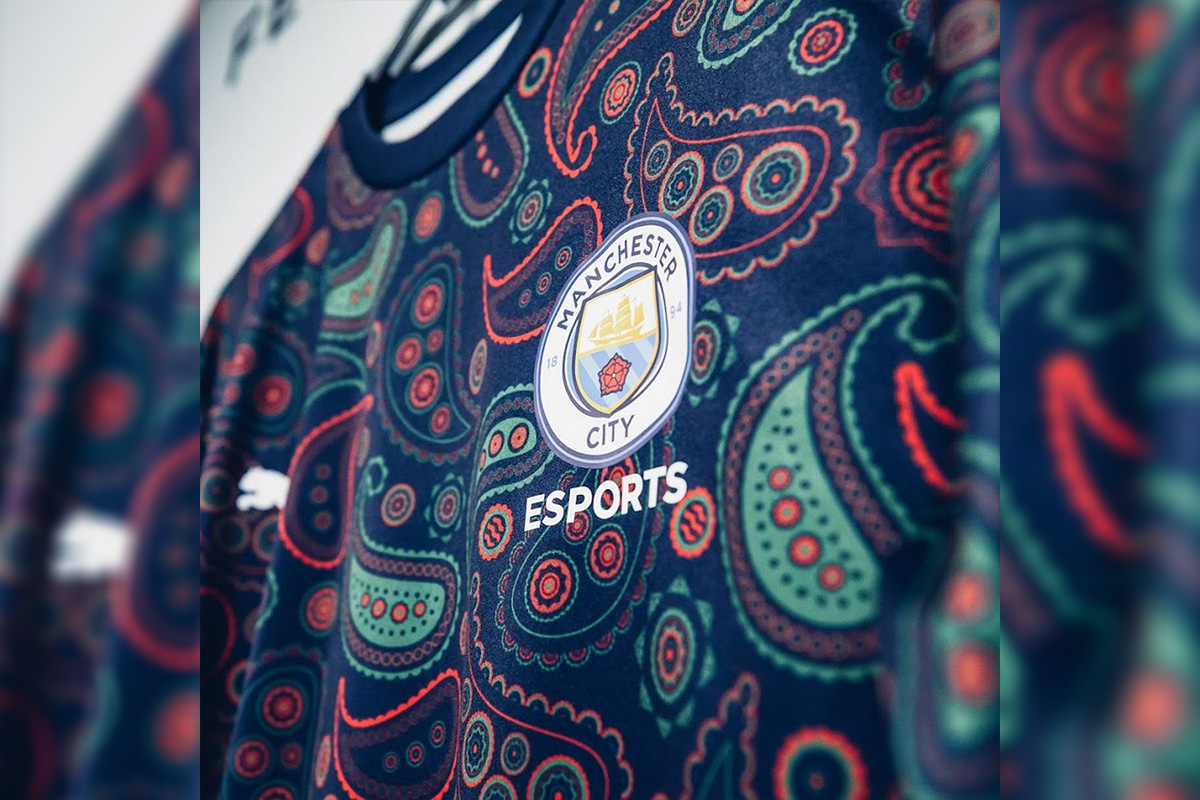 Reading Time:
< 1
minute
Manchester City has signed a new partnership with one of the leading brands of gaming chairs, GTRACING. The partnership will see GTRACING become the Official Gaming Chair Partner of Manchester City's esports operation and players.
Manchester City's esports players and GTRACING will collaborate on various content and fan engagement activations throughout the partnership, in addition to the brand featuring across a number of Club digital assets. The parties will also release a line of co-branded gaming chairs.
"We're delighted to welcome GTRACING as a partner of Manchester City Football Club's Esports team today. As a Club, we are dedicated to providing authentic esports experiences for our fans and I am pleased that GTRACING will be joining us on this journey as we continue to find new ways to engage with our fans within this space," Gavin Johnson, City Football Group's Media Director, said.
"The integration of traditional sports and esports is the inevitable development of the times, and it is also the core growth project of GTRACING. We are very glad to be able to provide fans with a unique competitive experience through this innovative partnership with Manchester City. Gaming chairs are very important to the esports experience. GTRACING will be committed to focusing on optimizing product innovation to fully meet user needs," GTRACING founder Aaron Wu said.
Global Esports Federation Announces Creative Group Helmed by Global Cohort of Creative Directors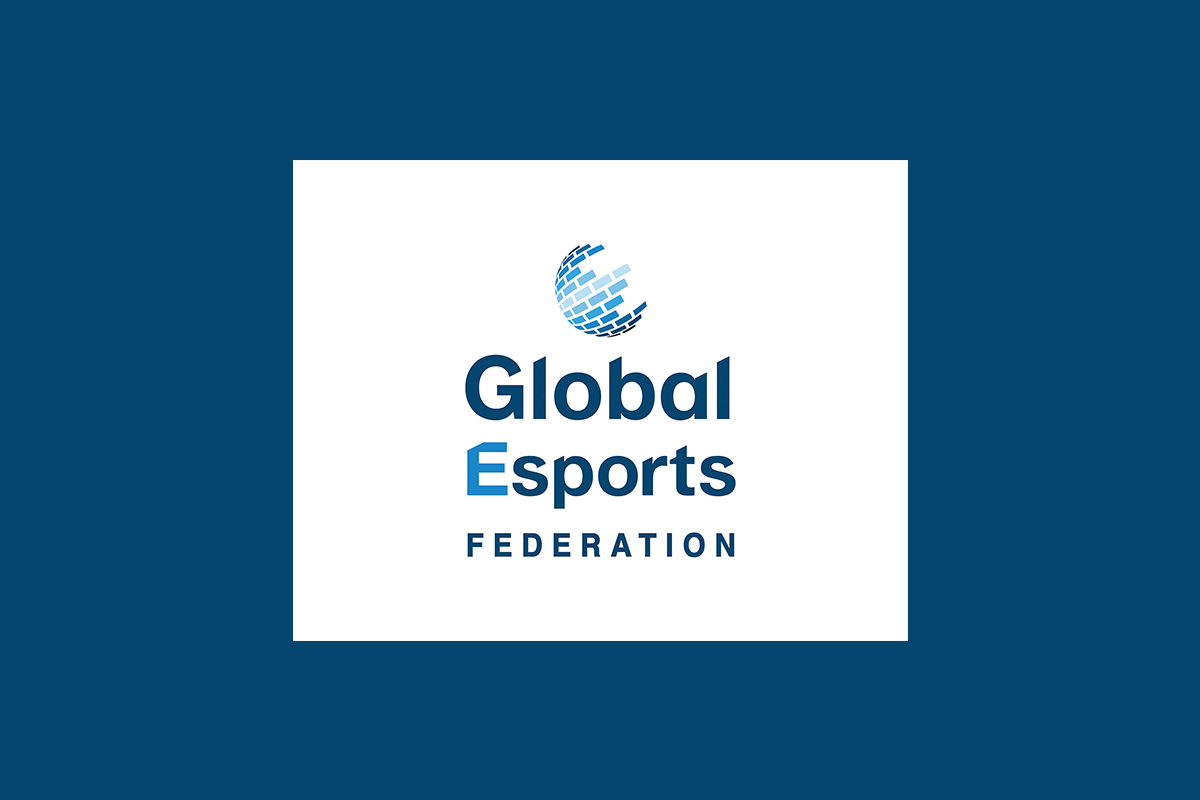 Reading Time:
2
minutes
At a time of dynamic creative expressions across genres and multimedia platforms, the Global Esports Federation announces the GEF Creative Group, leading the way for inclusive experiences that connect esports, arts, culture, and entertainment.
Helmed by a line-up of acclaimed creative professionals from the world's creative community, the GEF Creative Group will provide a forum to shape the GEF's thinking and initiatives in the creative realm.
The cohort of Creative Directors includes Beatrice Chia-Richmond (Singapore), Chad Knight (US), Catherine Ugwu MBE (UK) and Levent Erden (Turkey).
"Esports is a natural marriage of technology, stunning visuals, competition, all great ingredients for an immersive and entertaining show. Working as Creative Director on the Singapore 2021 Global Esports Games ceremonies has also enabled hyper-connections with the vast global community of the GEF, and this has been particularly exciting," Beatrice Chia-Richmond said.
"I'm honored to be appointed to the GEF Creative Group, to be among creatives who champion inclusivity and honor the traditions and diversity of players and athletes. I'm excited to be a part of the future of esports, in which technology fosters the intersection of mental and physical agility," Chad Knight said.
"Having led creative teams on every continent on earth for the Olympic movement, nations, communities and global brands and projects, I am excited to bring that network and expertise to the dynamic esports community across the planet, into the metaverse, and beyond," expressed Catherine Ugwu MBE.
"Creativity lies at the heart of humankind. Our ability to look inward and show the world the enormous potential of the powerful creative community of esports acts as a beacon for young people. Connecting people, cultures, and places through innovative technology and entertainment is a great opportunity that the Global Esports Federation brings to life," Levent Erden said.
Paul J. Foster, CEO of the GEF, expressed his excitement on establishing the GEF Creative Group that will inform and guide the connection between gamers and creatives as the collective metaverse takes flight. With less than a month to the Singapore 2021 Global Esports Games, the Creative Group has been active in supporting the direction for GEG2021 as the GEF's flagship event comes to life.