Enthusiast Gaming Announces Q2 2020 Financial Results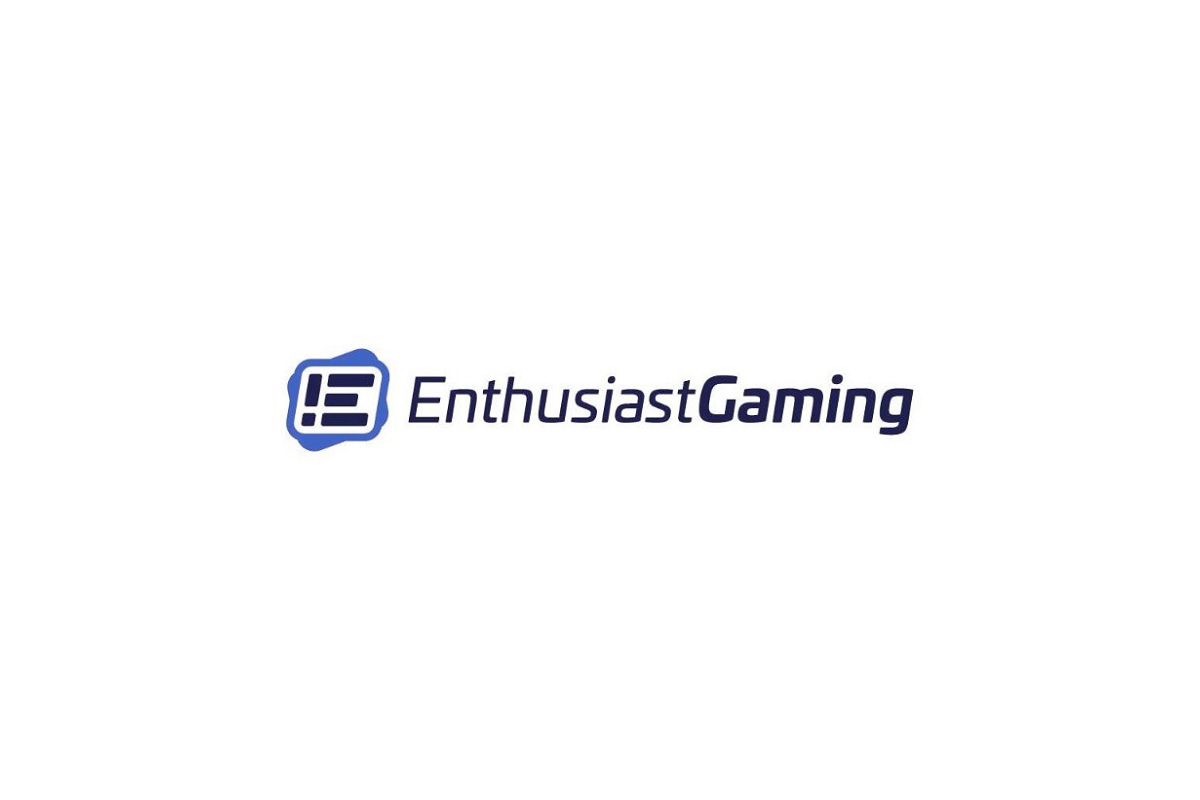 Reading Time:
2
minutes
Enthusiast Gaming Holdings Inc. has announced its financial results for the second quarter of 2020. All financial information is presented in Canadian dollars unless otherwise indicated.
Q2 2020 total revenue was $7.0 million, compared to $7.1 million for the three months ended March 31, 2020. Q2 revenue exceeded management's expectations, driven by the Company's media division outperforming amidst the COVID-19 pandemic. Annualised revenue per viewer in Q2 2020 was $0.12 increasing from $0.10 in Q1 2020.
Q2 2020 gross margin was 46%, compared to 46% in Q1 2020 and 34% in Q4 2019. The increase in gross margin in the current year as compared to Q4 2019 is attributable to the growth of higher margin revenue streams including direct sales and subscriptions, which are expected to continue to grow. Viewer engagement increased 35% to 3.1 billion page views across the media platform, as compared to 2.3 billion page views during Q1 2020.
Net loss in Q2 2020 was $5.2 million and net loss per share was $0.07. Net loss includes $1.4 million of interest and accretion, $1.1 million of amortisation and depreciation, $0.3 million of share-based compensation and a deferred income tax recovery of $0.4 million. The Company ended Q2 2020 with a strong cash position of $8.4 million.
"I am pleased with our strong Q2 performance, even against the backdrop of a global pandemic which negatively affected advertising rates across the board. It was exciting to see our direct sales team emerge as a valuable contributor to both revenue and margin, as well as our Pocket Gamer events successfully move online. Our media revenue growth was further strengthened by a surge in subscriptions and an increase in ads served, and this momentum in our different revenue streams continues into Q3," Adrian Montgomery, CEO of Enthusiast Gaming, said.
"Our Q2 results follow the transformational acquisition of Omnia Media announced last week. Acquiring Omnia will not only change the entire landscape of our business, but will also add immediate value both operationally and financially across every aspect of our platform, which will start to be reflected next quarter. The combination is highly complementary with our key priorities, and we look forward to working with Omnia's experienced team as we integrate the businesses," he added.

Intel Extreme Masters is Returning in 2022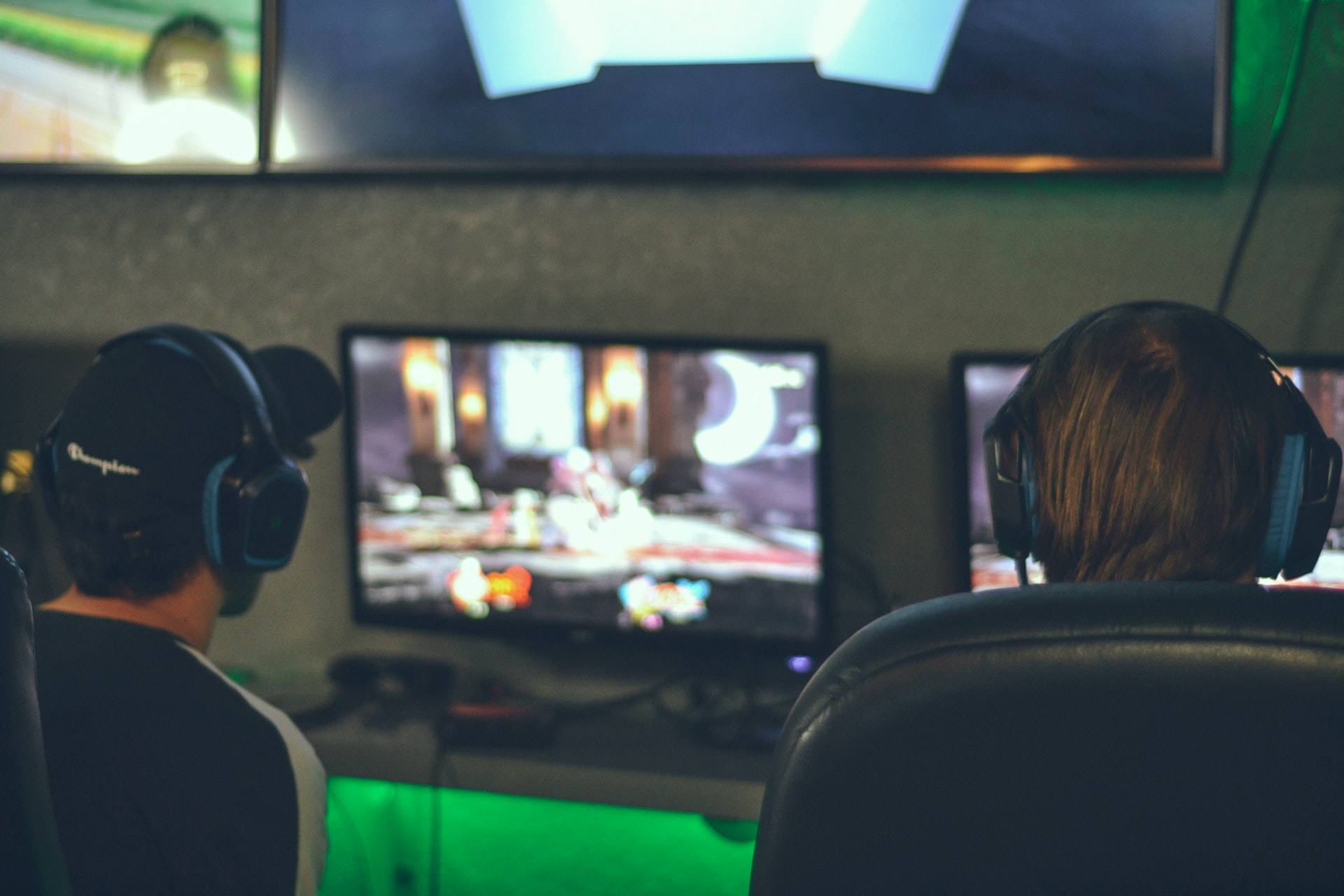 Reading Time:
2
minutes
Video games have come a long way since they first rose to prominence in the 80s. Back then, gaming consoles were considered little more than children's toys, and their popularity, while rising, came nowhere near the level of what it is today. In the 21st century, games have become a form of entertainment for people of all ages. Games geared towards adults are hitting the market with increasing frequency, and professional gaming is becoming much more popular than ever before.
Pro-gaming, or eSports, as it is more commonly called today, is a form of competitive gaming, where professional players join teams and compete in various tournaments, all around the world. These games have grown in popularity so much, that they are now watched, followed, and even bet on by various fans.
Most Popular Games in eSports
When it comes to the eSports scene in 2022, there are a number of games that have risen above the rest, in terms of popularity. By far, the most popular competitive game in the world today is League of Legends. LoL, as it is often abbreviated, is a multiplayer online battle arena game, where players join a team, and compete against another team, with the goal to destroy their headquarters. The popularity of League of Legends is poised to increase even further in the coming years, as the Netflix-original show, Arcane has been met with quite a positive reception.
Apart from League of Legends, games like Counter-Strike: Global Offensive, Fortnite, Overwatch, etc. have all met great success in the eSports scene. When it comes to tournament scenes, the Intel Extreme Masters, CS: GO has certainly seen massive success. Though the IEM took a short break in 2021, ESL Gaming said in their statement recently, that the tournament is returning in 2022.
IEM 2022
Speaking of Intel Extreme Masters, let us take a look at one of the biggest eSports tournament series in the world today. Organized by the Electronic Sports League, IEM hosts tournaments and events in both Starcraft, one of the most popular and successful games in the eSports realm, and Counter Strike: Global Offensive, the biggest multiplayer FPS in the world today.
Of the IEM sanctioned events, one of the most successful is the Rio Major, which, after a two-year break, is making a comeback in 2022. This news could not have come at a better time, as another eSports tournament finished recently, allowing fans to quickly move over, and get ready for the upcoming Rio Major 2022.
The S-tier Global Offensive event is set to start on October 31, 2022, and will last two weeks, ending officially on November 13. Winners of the event will be awarded a hefty sum of half-a-million dollars. The teams are all getting ready, and preparing, hoping to win the prize, and earn the title of World Champion.
IESF World Esports Championships Regional Qualifiers Underway in Baku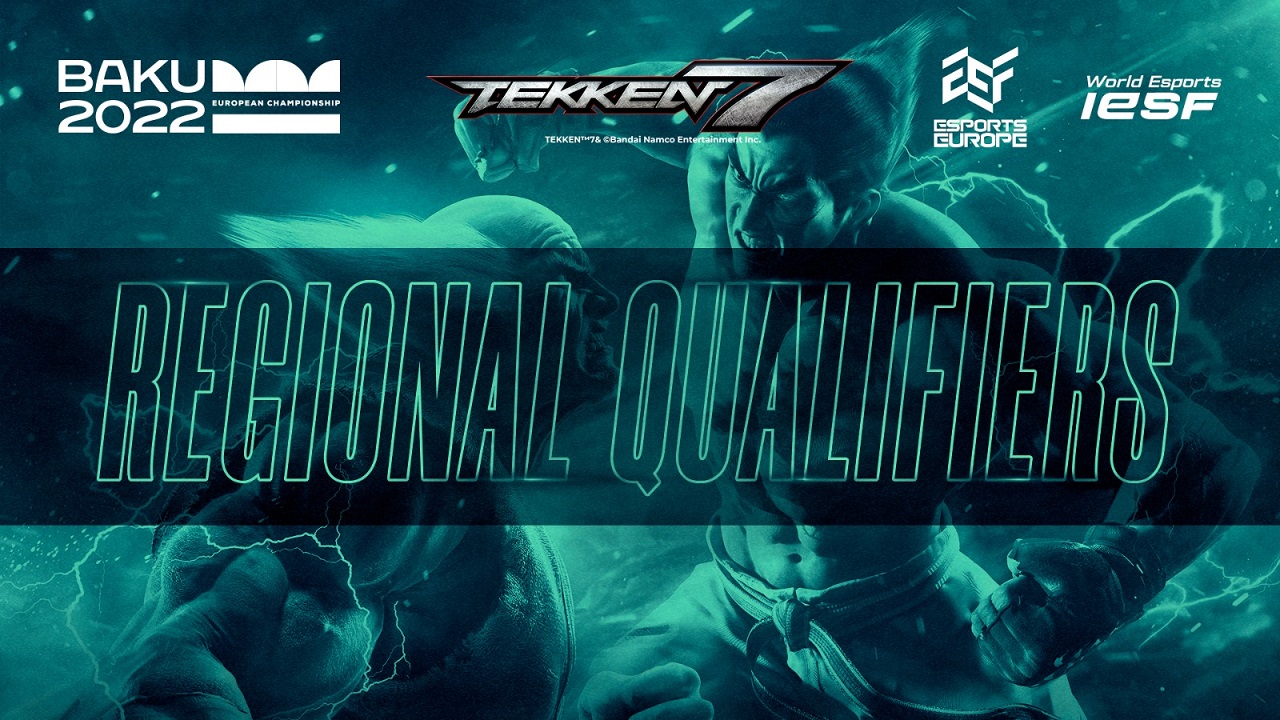 Reading Time:
2
minutes
Regional Qualifiers kick off with European Championships in Baku, Azerbaijan
Europe's greatest players compete in Tekken 7 to secure place in IESF's flagship event
The European Esports Federation (EEF) with the support from the International Esports Federation (IESF) are organizing the European Championship in Tekken 7 and officially kicked off the World Esports Championships regional qualifiers in Baku, Azerbaijan. Players from 18 countries will compete in Tekken 7 for a prize of $5,000 and a coveted spot in the WE Championships Finals.
The European Championships began today, 26th May, with the Opening Ceremony taking place at Crystal Hall Arena in the Azerbaijan capital. This is the first time Azerbaijan has hosted the regional qualifiers. The Ceremony featured representatives from the 18 nations participating as well as the President of the Azerbaijan Esports Federation, President of the European Esports Federation and Deputy Minister of Youth and Sports of Azerbaijan Republic.
President of the Azerbaijan Esports Federation Ramil Aliyev: "I would like to express my deep gratitude to the European Esports Federation for the great confidence put in us to organize such a competition here in Baku. I believe that promoting and sharing common values will let us build a strong community in Europe as a whole. I hope that all participants will leave our country with great impressions and priceless memories. In the end, I want to declare the European Esports Championship Baku 2022 officially open! Wish you good Luck & Have Fun!"
IESF President Vlad Marinescu spoke at the Opening Ceremony and said: "I first want to thank the city of Baku and the local government and organizers for welcoming the World Esports Family for the first round of our regional qualifiers. The Azerbaijan Esports Federation has done an amazing job at growing and promoting esports in their nation. We are looking forward to continuing IESF's rich and consistent history of hosting the best esports events and proving athletes with the ultimate environment to perform at their full potential with the 14th World Esports Championships. Players, Let the games begin!"
European Esports President Ido Brosh said: " The European Esports Championships feature some of the best Esports athletes in Europe, competing for a cash prize and a chance to qualify to the IESF World Esports Championships later this year in Bali. Only together we can lead by example, as the sport of the next generation. Congratulations to Baku and the Azerbaijan Esports Federation for hosting this event – it is our pleasure to visit your country. And to the players competing this week I say good luck, have fun, have perseverance, and bring home the glory!"
Eighteen players from Azerbaijan, France, Georgia, Israel, Italy, Hungary, Macedonia, Malta, Monaco, Montenegro, Netherlands, Poland, Serbia, Slovakia, Spain, Sweden, Turkey and Wales will compete in Tekken 7 with all matches available to stream on the IESF Twitch channel.
The European Championships will continue throughout the summer with upcoming competitions in CS:GO, eFootball, Dota 2, PUBG and Mobile Legend: Bang Bang in Oradea, Romania, Podgorica, Montenegro, and Tirana, Albania, respectfully. The Championships feature a total prize pool of $80,000.
The WE Championships regional qualifiers will continue in the fall with the Panam, Asian and African Championships. The world's greatest esports players will then go head-to-head at the 2022 edition of the WE Championships Finals in Bali, Indonesia, taking place from December 1 to 12, 2022.
IESF Announces Details for 2022 World Esports Academia Competition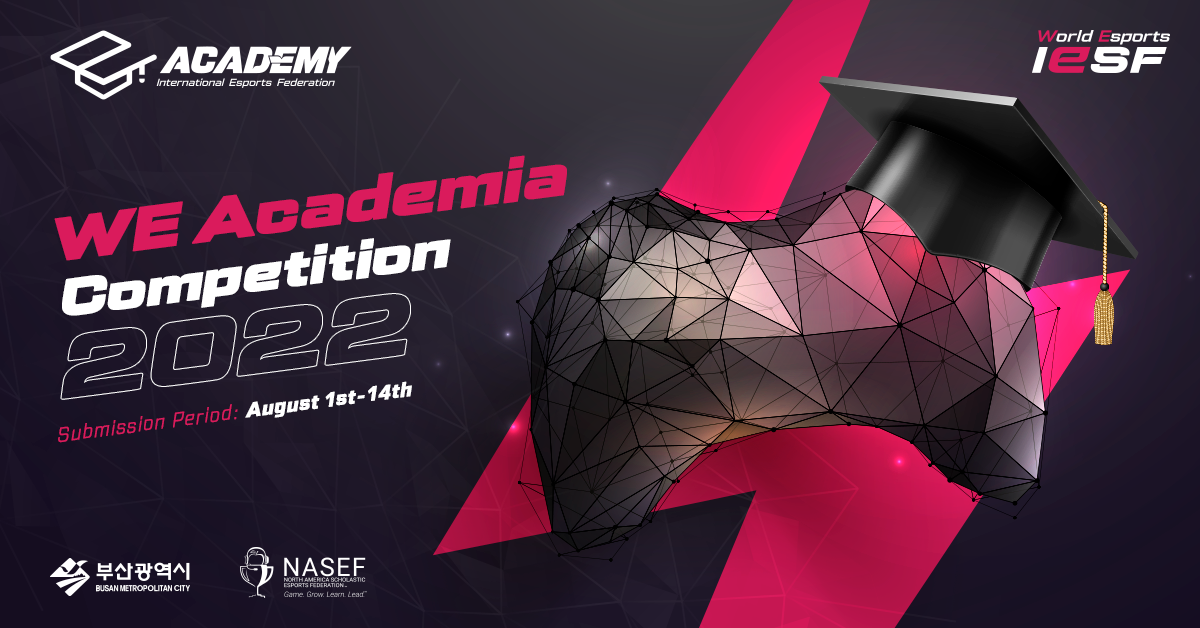 Reading Time:
2
minutes
The International Esports Federation (IESF) today announced details for the second edition of the World Esports Academia Competition. The Competition aims to promote and activate academic research for the World Esports Family and contribute to the overall growth and development of the esports industry.
The first place winner will receive a grand prize of 4,000,000 KRW and certificate from IESF President Vlad Marinescu, as well as an opportunity to present their paper at the WE Academia Seminar, taking place later this year in Busan CIty. The winning paper will also be posted in the World Esports Archive. The second and third place winners will receive 2,000,000 and 1,000,000 KRW, respectively, and a certificate from President Marinescu.
IESF President Vlad Marinescu said: "We are so excited to bring back the WE Academia Competition following the success of last year's contest. We encourage all members of the World Esports Family to take this opportunity to help us share valuable academic research and support the proper development of gaming worldwide. We look forward to all the submissions and having the winner present their research at the WE Academia Seminar later this year."
The chosen research subject this year will be "Heath Wellness & Well-being in Esports" to better support athletes within the World Esports Family. The application submission period will be open from 1 to 14 August 2022 for participants from around the world. More information for submissions can be found in the Information deck. The Competition is sponsored by the Busan Metropolitan City and supported by the North American Scholastic Esports Federation (NASEF).
The 2021 winners from the Hankuk University of Foreign Studies presented their winning paper, which focused on the collaboration between Esports teams and content creators, at the virtual WE Academia Seminar. Other winning research titles included: Global Economic Impact of Esports and The Value Chains of Esports Stakeholders, Research on the factors of Esports Viewing Satisfaction and Improvement of Esports Event Bias – CCG Esports Card and Duel Disk Design and How to Professionalize Esports Teams.