LeoVegas AB Q2: Quarterly report 1 April – 30 June 2020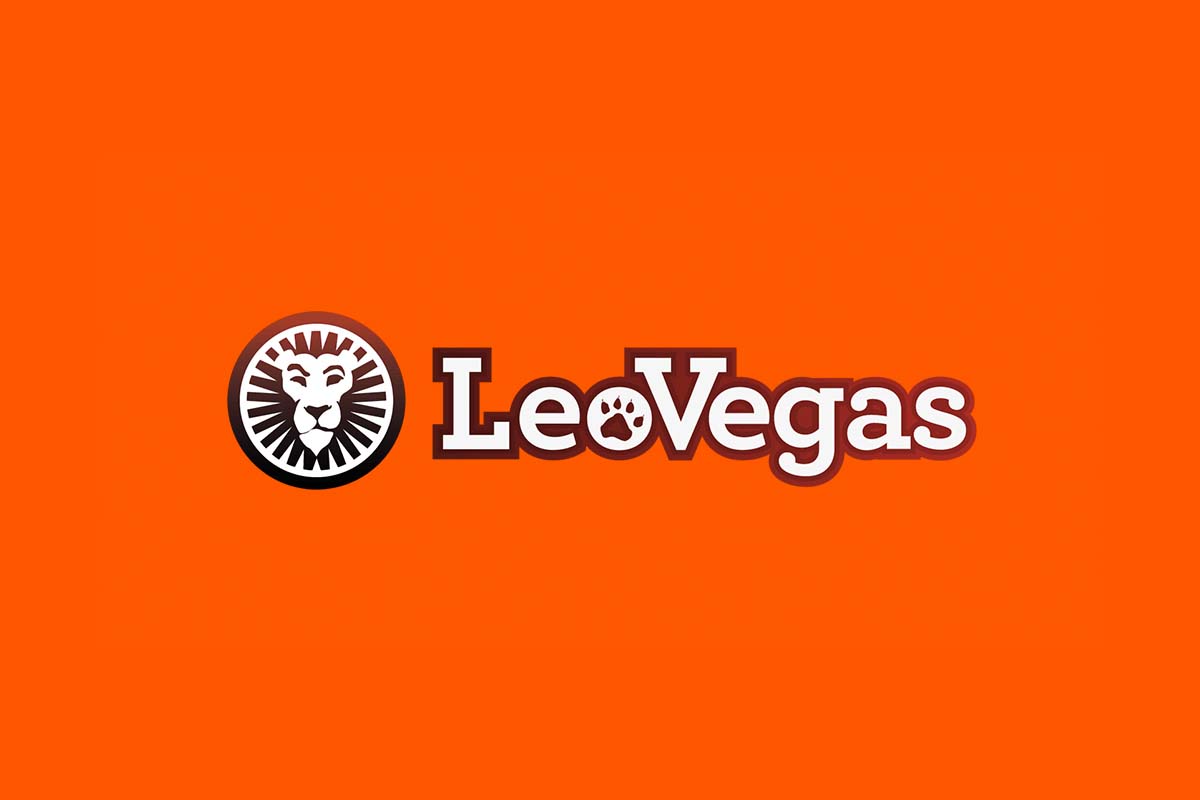 Reading Time:
5
minutes
"The strong EBITDA growth clearly illustrates the scalability of our business model"
– Gustaf Hagman, Group CEO
second quarter 2020: 1 april–30 june
Revenue increased by 17% to EUR 110.7 m (94.4). Organic growth in local currencies was 19%.
EBITDA was EUR 23.0 million (15.1), corresponding to an EBITDA margin of 20.8% (16.0%) and a growth of 53 %.
The number of depositing customers was 434,453 (350,298), an increase of 24%.
Earnings per share were EUR 0.14 (0.08) before and after dilution, while adjusted earnings per share were EUR 0.19 (0.11).
Events during the quarter
LeoVegas completed the migration of 12 brands in the UK to the Group's proprietary technical platform.
The LiveCasino.com brand was launched in a number of English-speaking countries.
At LeoVegas' Annual General Meeting on 8 May, Anna Frick and Fredrik Rüdén were re-elected as board members. Hélène Westholm, Mathias Hallberg, Carl Larsson, Per Norman and Torsten Söderberg were elected as new board members. Per Norman was elected as Chairman of the Board.
The effects related to COVID-19 are judged overall to have had a positive impact on NGR during April and May, however, the effect on revenues in Sweden was negative during the quarter.
Events after the end of the quarter
Preliminary revenue in July amounted to EUR 30.7 m (29.3), representing growth of 5%. The temporary restrictions introduced in Sweden starting on 2 July have had a negative impact on revenue.
The number of depositing customers increased by 34% in July compared with the same period a year ago, to a new record level for a single month.
GoGoCasino was launched in Finland. An international rollout of the brand is now continuing.
LeoVegas has increased its ownership in the e-sports betting operator Pixel.bet to 85%, from 51% previously.
COMMENT FROM GUSTAF HAGMAN – GROUP CEO
SECOND QUARTER 2020
LeoVegas has delivered continued solid growth and profitability during a period of exceptional circumstances in the world around us. Supported by the record-large customer base that we entered the quarter with, together with our ability to quickly adapt to new conditions, the positive trend from the first quarter is continuing.
Revenue during the second quarter amounted to EUR 110.7 m (94.4), representing organic growth of 19%. Net Gaming Revenue (NGR) for casino grew 24% during the period, while for sports betting it decreased by 53% compared with the same period a year ago.
EBITDA amounted to EUR 23.0 m (15.1), corresponding to a margin of 20.8% (16.0%). We thus grew EBITDA by 53%, which shows the scalability in our business model from higher revenue. The sharply improved operating profit has been achieved despite a continued high pace of expansion and increased investments in technology and products.
covid-19
I am very satisfied with how we at LeoVegas are handling the COVID-19 situation so that we can conduct our business without noticeable disruptions, despite challenges such as not being able to meet in our daily work. Our industry, like many other sectors, is experiencing a structural shift from offline to online. Owing to LeoVegas' online position, appreciated brands and proprietary technical platform, we stand strong in an increasingly digital world.
Markets
We had favourable development in most of our markets during the second quarter. Growth has been driven primarily by a record-large depositing customer base, which grew 24% compared with a year ago. The Rest of Europe region experienced exceptionally high growth, with Italy posting record-strong performance. The effects related to COVID-19 are judged overall to have had a positive impact on NGR during April and May, mainly in the markets that were entirely shut down during the period. In these markets, LeoVegas has taken market shares from the land-based gambling industry. However, the effect on revenue related to COVID-19 is judged to have been negative in Sweden during the quarter.
responsible gaming
During the quarter, several countries implemented measures to reduce the risk for problem gaming in connection with COVID-19. Spain, for example, introduced a temporary ban on gambling advertising. On top of these restrictions, LeoVegas has chosen to implement its own proactive measures to strengthen player protection. Most of the temporary restrictions throughout Europe ended in June, and Spain and the UK, among other countries, have reverted to normal regulations once their respective societies opened up again.
It is therefore remarkable that Sweden, despite massive criticism from most areas, has moved in the opposite direction and introduced new, temporary restrictions, effective 2 July, focused particularly on online casino. There is a large risk that these restrictions, implemented entirely without supporting factual data, are undermining the Swedish regulation system and driving players to companies without Swedish licences, where player protection is non-existent. These restrictions therefore risk being counter-productive and instead contribute to an increase in problem gaming in Sweden.
The independent research consultancy Copenhagen Economics has noted that one consequence of the new restrictions is that the unregulated market for online casino may increase to as much as 50%, which is far from the authorities' stated goal to limit the unregulated market to 10% at most.
We advocate for balanced and clear regulations for achieving long-term sustainable licensing systems. LeoVegas wants to contribute to this through a broader dialogue and collaboration with the authorities in the countries we are active in.
MULTIBRAND STRATEGY
During the quarter we launched the new LiveCasino.com brand in a number of English-speaking countries. We see great potential for the brand. The start has been promising, and additional markets are to be expected.
Following the successful launch of GoGoCasino in Sweden last year, an international rollout of the brand is now under way. Finland was the second market to launch, at the start of July.
The successful launches of new brands are in line with the company's multibrand strategy and show our ability to create new revenue streams while at the same time drawing benefit from the Group's economies of scale.
comments on third quarter
Revenue for the month of July amounted to EUR 30.7 m (29.3), representing a growth rate of 5%.
Our assessment is that the gaming market has returned to a more normal environment in July, with a natural player shift from casino back to sports betting now that the major sports leagues have restarted. At the same time, the temporary restrictions introduced in Sweden starting on 2 July are having a negative impact on revenue.
The positive trend in our customer base is continuing into the third quarter, and the number of depositing customers increased by 34% in July compared with the same period a year ago, to a new record level for a single month. We will maintain a continued high rate of investment during the third quarter, partly linked to the launch of new brands and market establishments. Our current assessment is therefore that marketing costs will be in line with – or slightly higher than – the level during the second quarter.
We continue to focus on delivering sustainable and profitable growth for our shareholders and on offering an entertaining and safe gaming experience for our customers around the world. LeoVegas' long-term vision is to be "King of Casino".
Presentation of the report – today at 09:00 CET
To participate in the conference call, and thereby be able to ask questions, please call one of the following numbers: SE: +46 (0) 8 50 69 21 80, UK: +44 (0) 20 71 92 80 00, US: +1 63 15 10 74 95, Confirmation code: 222 77 69 or join at the web https://edge.media-server.com/mmc/p/5fggroyh
REEVO onboards Playson as platform partner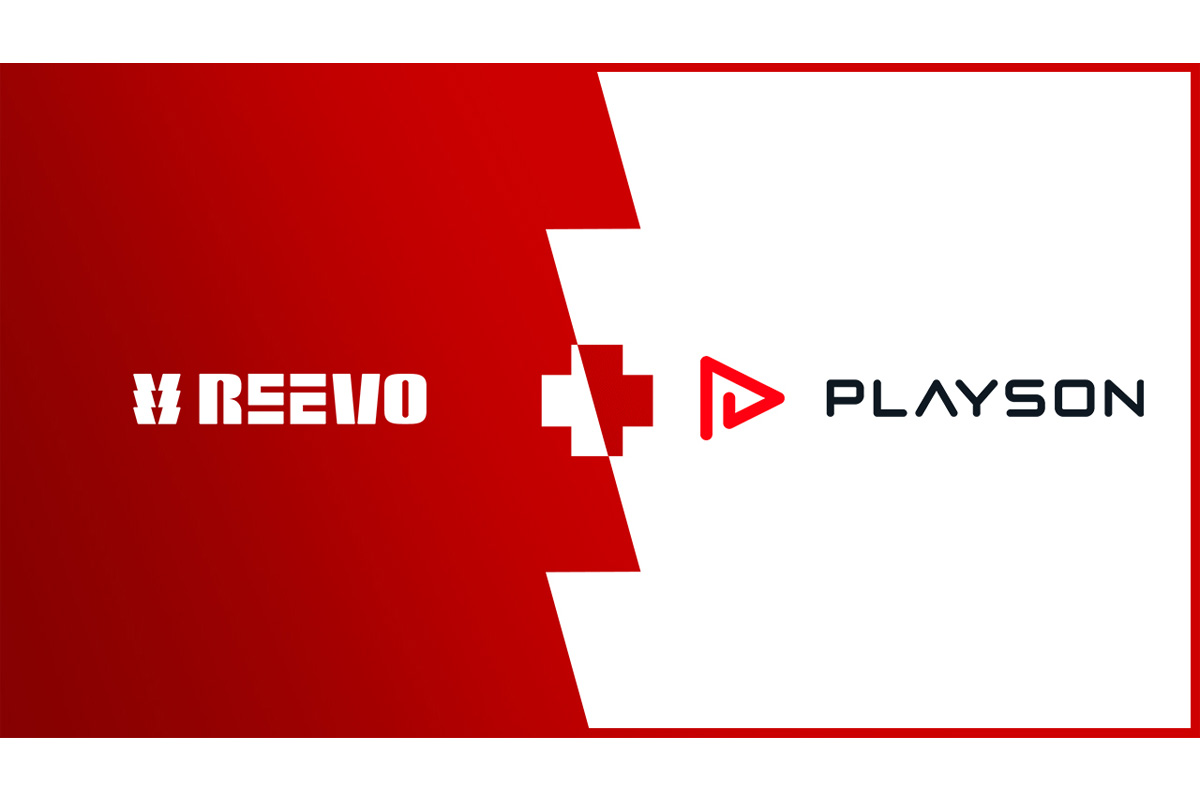 Reading Time:
< 1
minute
REEVO, the B2B content and aggregation platform, will integrate Playson casino content to its expanding roster of platform partners.
Playson, one of the industry's leading games providers, will add its portfolio of 85 omnichannel casino games to the REEVO platform enabling it to extend its distribution to REEVO operator partners who will gain access to an even more diverse content offering.
REEVO, alongside creating a growing list of proprietary games, is onboarding a rapidly accelerating range of the industry's leading content suppliers to provide operator partners with a comprehensive selection of the most diverse suite of games – all through a single API integration.
Petra Maria Poola, Head of Sales, Reevo, said: "Playson have become a household name as one of the leading games providers in our industry in recent years so to add their content to our platform was a no-brainer, providing our operator partners with even more best-in-class titles.
"REEVO's platform growth is phenomenal and we are building something special that brands will not want to miss out on and that will take their casinos to the next level."
Tamas Kusztos, CCO at Playson, added: "We are delighted to partner with REEVO. Playson is always looking for exciting  partnerships to drive the expansion of our presence in a market, and the deal with REEVO underlines this direction perfectly."
Germany's Best Employer 2023: GAMOMAT earns top place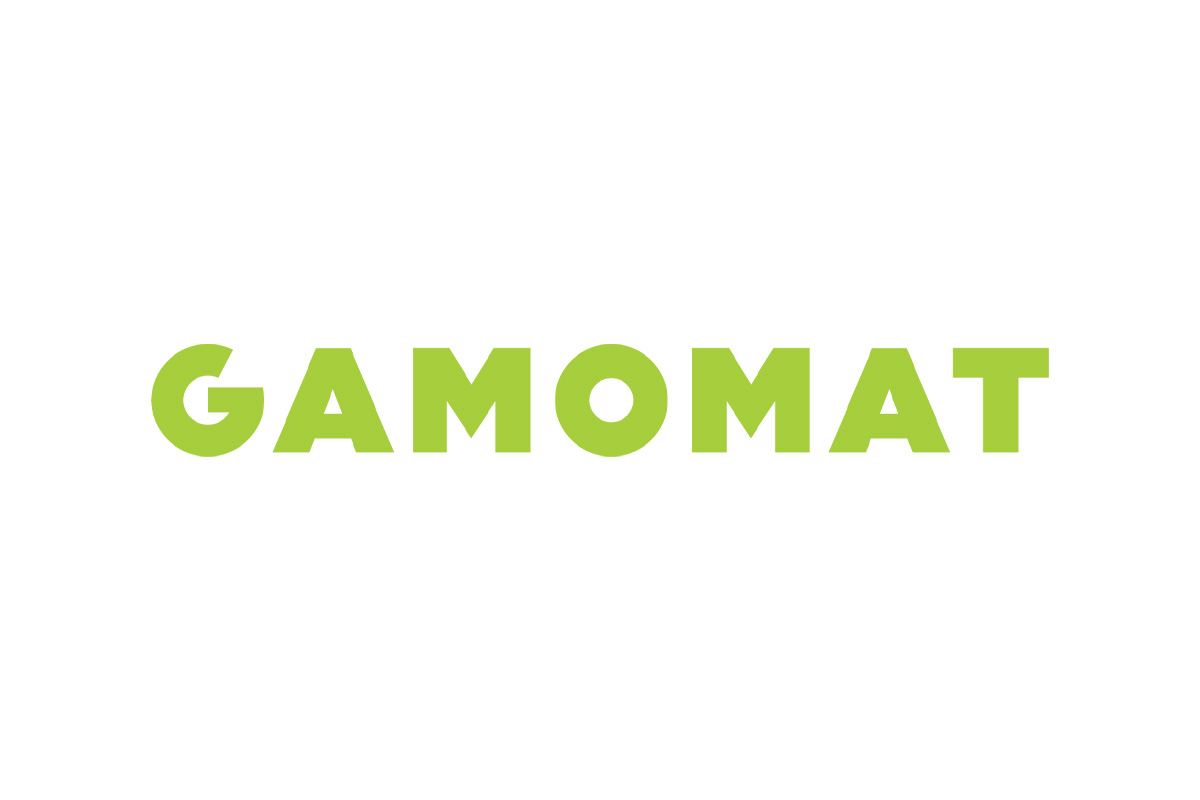 Reading Time:
< 1
minute
GAMOMAT, one of the leading independent software developers for slot games, was recognised at the "Germany's Best Employers 2023" competition, held yesterday evening at the Flora Cologne ballroom.
Out of more than 900 participating companies of all sizes and sectors, GAMOMAT made it into the top 100 and achieved an outstanding 13th ranking. This achievement points to the strength of GAMOMAT's value-oriented corporate culture and confirms the company's continued success story.
The evaluation process for the "Germany's Best Employers 2023" competition was voluntary and independent. GAMOMAT's employees were surveyed anonymously, assessing important factors such as leadership, trust, recognition, support, care, cooperation, team spirit, and identification with the company. Additionally, the company's management provided information about their personnel and management procedures and measures.
"Our philosophy of 'Good Work' is very important to us. The quality of communication and collaboration has the highest priority for us, especially because we've adopted a hybrid and highly flexible working model. In this respect, the excellent ranking achieved in 'Germany's Best Employer 2023'  competition showcases what is experienced at GAMOMAT everyday. It makes us proud as a team and gives us momentum for our current and upcoming projects," said Dr Alexandra Krone, Managing Director of GAMOMAT Development GmbH after the event.
GAMOMAT's competition standing highlights the company's commitment to providing an exceptional workplace culture that values its employees. The company's encouragement of respectful interactions and promoting a supportive work environment has led it to being known as one of the best employers in Germany. The recognition achieved by GAMOMAT provides momentum for the company's current and upcoming projects, solidifying its reputation as a dynamic and successful organisation.
IGT Signs Deal with Gift & Go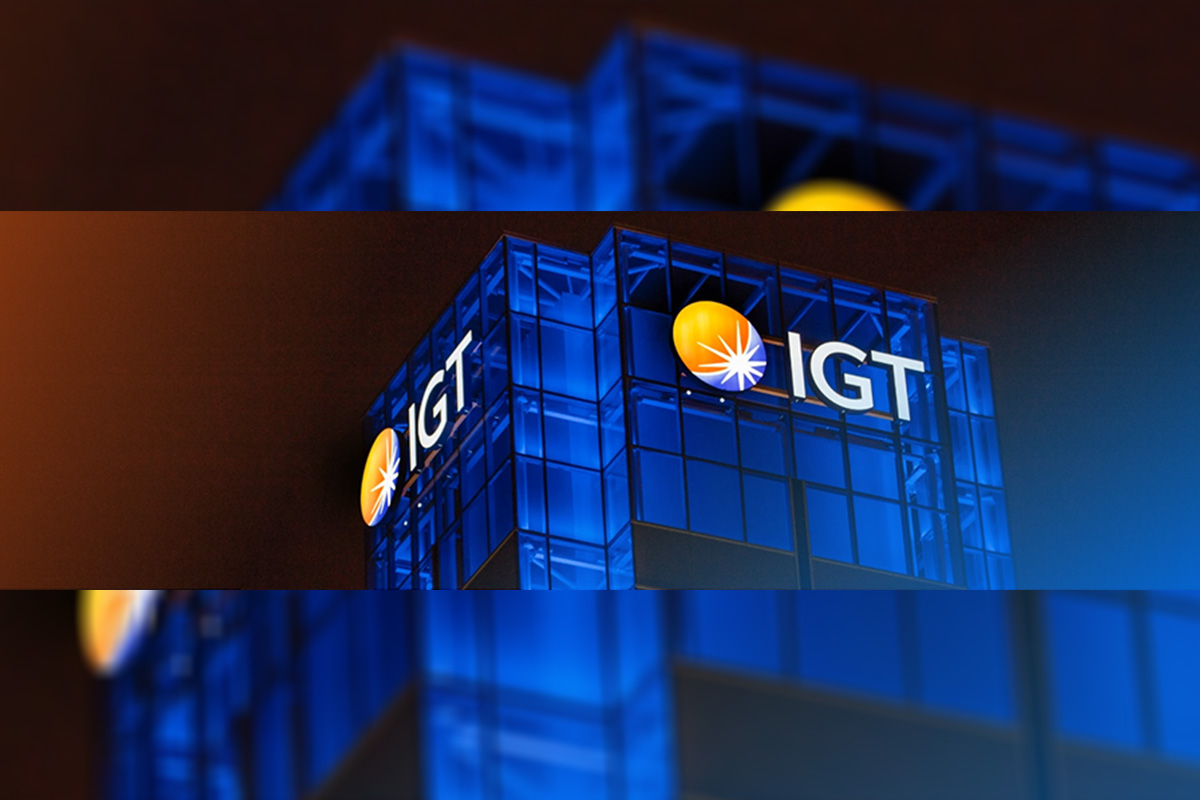 Reading Time:
< 1
minute
International Game Technology PLC (IGT) has announced that it has signed an agreement with B2B gifting technology platform, Gift & Go. This relationship will provide casino operators who use the IGT ADVANTAGE casino management system the option to add Gift & Go's on-demand gifting technology platform to their slot machines' service window or secondary display via IGT's M5 content management technology. When deployed, Gift & Go enables players to conveniently participate in promotional gift programs and collect an array of goods that are fulfilled via Amazon Business.
"IGT's agreement with Gift & Go can provide incremental value to our IGT ADVANTAGE system customers by enabling players to get items from Amazon Business through casino loyalty club gifting programs. We view this as a great way to enhance our systems solutions offering while helping our customers reduce product storage demands, labor requirements and capital allocations through a convenient and modern experience for their guests," said Ryan Reddy, IGT SVP Global Video Poker, VLT, Systems and Payments.
"Through our agreement with IGT, Gift & Go can integrate with the widely deployed IGT ADVANTAGE casino management system and help a diverse spectrum of casino operators significantly enhance their loyalty and continuity club gifting programs, which can help increase revenue and reduce player walk rate. The proven Gift & Go platform helps casino operators maximize player retention and replace legacy processes with automation, personalization and convenience that players genuinely appreciate," said Jon Reuben, Gift & Go Co-CEO.