F1 Esports Series presented by Aramco returns remotely for fourth season with record prize fund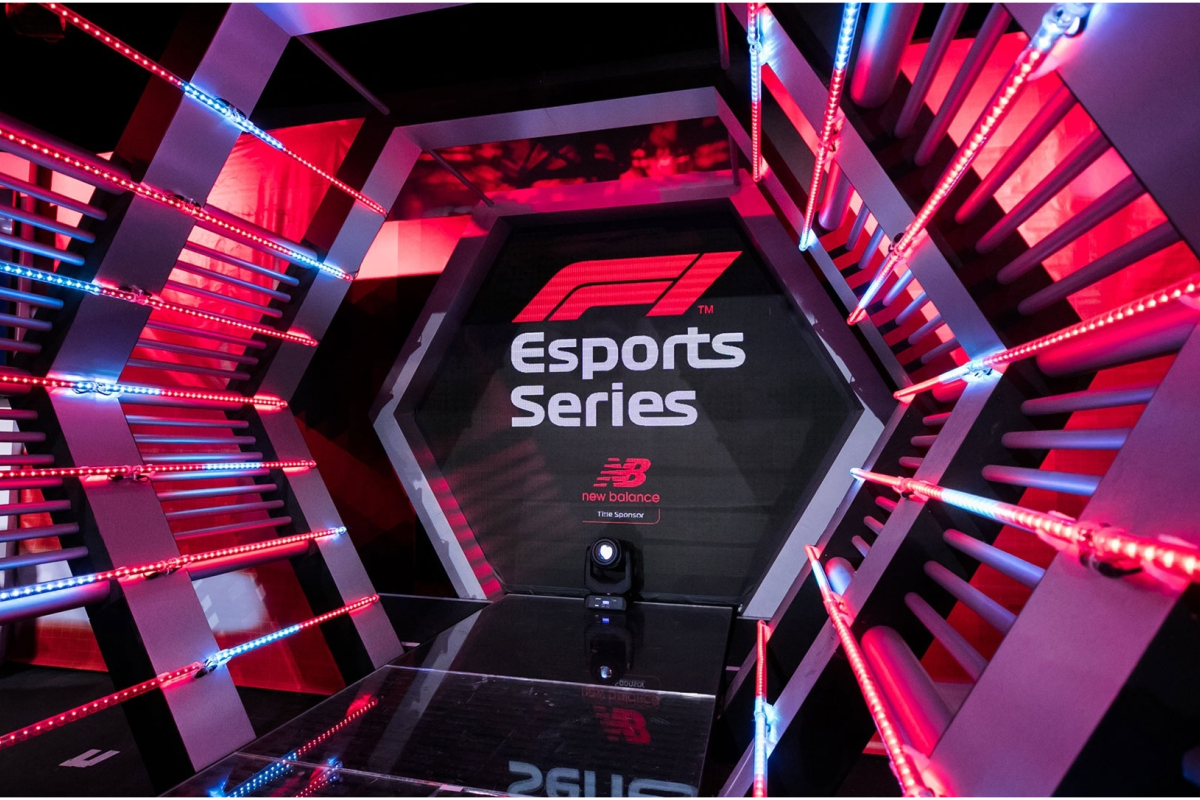 Reading Time:
4
minutes
Formula 1® has announced the F1 Esports Series presented by Aramco will return for a fourth season, with one of the biggest cash prize funds in sports simulation esports on offer at $750,000. The action gets underway with the "Pro Draft Reveal Show" on 27 August 2020, where the official F1 teams will reveal their selected roster of talented drivers. A record breaking number of participants of over 237,000 attempted to qualify for this year's competition as F1 Esports continues to enjoy its most exciting year yet.
As with other major sporting events, the F1 Esports Pro Series, which will take place this autumn, has adapted to the ongoing coronavirus pandemic and will therefore be operating remotely in 2020, with competitors racing from their own homes and team factories to ensure the safety of all the teams and drivers involved.
The F1 Esports Series has been more anticipated than ever before following the success of the Virtual Grand Prix series, which featured a host of sports and music stars and achieved over 30m views globally across eight events between March and June this year. The 2019 F1 Esports Series saw Ferrari's David Tonizza crowned drivers' champion alongside Red Bull, who took home the constructor's championship, with over 8.7m viewers across digital platforms and TV, and 169m social media impressions, making it the most successful season to date.
MAKING THE CUT AT THE "PRO DRAFT REVEAL SHOW"
This season's "Pro Draft Reveal Show" will air on 27 August, where teams will announce their line-ups for the 2020 season for the first time, with each team required to add at least one qualifying draft member to their three-driver roster from a group of 45 qualifiers. The 2020 qualfication routes saw record participation of over 237,000 entrants, a growth of +118% from 109,000 in 2019, with players competing on traditional consoles and also mobile for the first time.
All Pro Draft qualifying drivers are available for selection, with no knockout racing qualification as the series adapts to a shorter process due to the coronavirus pandemic, and the online draft and team picks will take place online in advance.
For the first time, the two winners of the highly successful inaugural season of the F1 Esports Series China Championship (organised by licensed partner Juss Intellisports), Tang Tianyu and Yuan Yifan, will also be available for team selection after their success in last year's regional campaign, where they came out on top as the fastest two drivers in the competition.
A BIGGER AND BETTER PRO SERIES
The Pro Series will run between October – December, following the same format as last season with a 12-round championship made up of four online events featuring three races, but races will now be run at an increased distance of 35%. There will also be a new full qualifying format for the 2020 season in line with real-life F1 World Championship.
F1 Esports Pro Series drivers will be racing on a bespoke version of the recently released F1 2020 official video game developed by Codemasters, with equipment provided by official supplier Fanatec, the world leader in professional simulator hardware, for a third season. Points scoring will once again follow real-life World Championship rules, with F1's Official Logistics Partner DHL rewarding an extra point to the driver with the fastest lap.
MORE CONTENT THAN EVER BEFORE
This year's Pro Series will provide fans with more content than ever before with eight live broadcasts, doubling last season's offering. There will be live racing on Wednesday and Thursday across an event week, and this season will also see the introduction of supplementary livestreamed qualifying sessions on both days further adding to the content proposition for fans across the globe.
The F1 Esports Pro Series 2020 will be broadcast on F1's social channels (Facebook, YouTube, Twitch and Huya), as well as select TV broadcast partners, with two live shows per event from the Gfinity Arena.
Julian Tan, Head of Digital Business Initiatives and Esports said:
"F1 Esports has had a huge year with the massive success of the Virtual Grand Prix series that we ran through lockdown. This has set us up well for the launch of the 2020 F1 Esports Series which will be our biggest and most innovative season yet. With over 237,000 participants this year, up from 109,000 participants in 2019, we are seeing incredible growth. We also continue to push boundaries by offering our largest ever cash prize fund of $750,000 which is industry-leading as well as continue to innovate by adapting quickly in the current landscape and operating the series entirely remotely as we look to ensure an enjoyable, but safe, Pro Series this year – we can't wait to get started!"
Frank Sagnier, Codemasters CEO said:
"The appetite for F1® content has never been greater. We saw tremendous success from the Virtual Grand Prix Series, and that momentum has carried through to the launch of F1® 2020. It's now time for the esports professionals to rise to the challenge. The 2020 F1 Esports Series presented by Aramco promises to be the most exciting and competitive to date. We can't wait for the virtual racing to begin."
John Clarke, Gfinity Chief Executive Officer said:
"The F1 Esports Series goes from strength to strength. Formula 1 has benefited from being an early adopter in the gaming space, with millions of young fans now engaging with the series. It is hitting the right notes in terms of driver performance, competitive racing and all round entertaining content. This year is going to raise the bar even higher. Expect high octane racing with lots of tension. Gfinity is proud to be a long-term esports operator for F1 and be at the heart of the design and delivery of this industry-leading competition".
2020 F1 Esports Series presented by Aramco:
Teams
Alfa Romeo Racing ORLEN F1 Esports
Mercedes-AMG Petronas Esports Team
BWT Racing Point F1 Esports Team
Red Bull Racing Esports
FDA Hublot Esports Team
Renault Vitality
Haas F1 Team Esports
Scuderia AlphaTauri Esports Team
McLaren Shadow
Williams Esports

Tencent-backed VSPN Bags $60M in Series B+ Round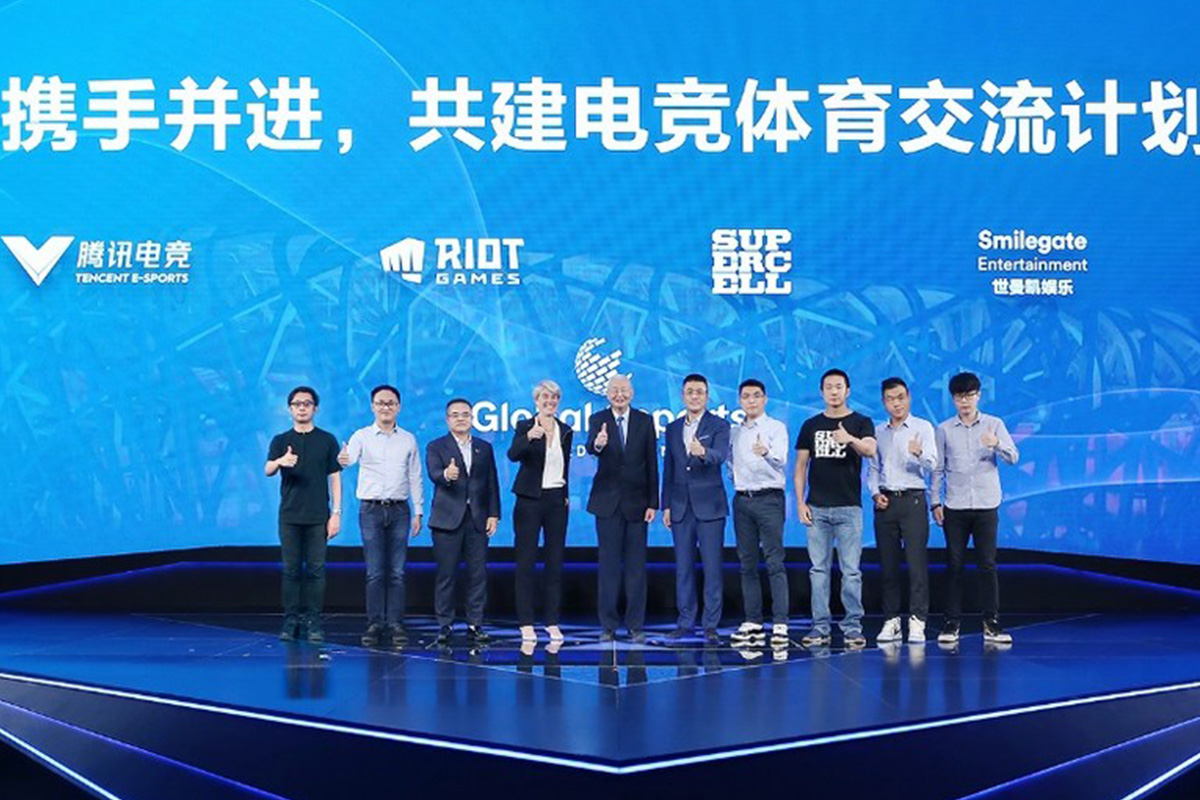 Reading Time:
< 1
minute
Total esports solutions provider Versus Programming Network (VSPN) has said that it has closed US$60 million in a series B+ funding round from Prospect Avenue Capital, Guotai Junan International and the Nan Fung Group.
With the fresh capital, the esports firm said it will develop its esports production technology, deepen the layout of esports IP trends and operations, create new esports products and content and expand its overseas esports services.
The latest investment comes three months after the company secured US$100 million in a series B funding round led by Tencent, with participation from Tiantu Capital, Susquehanna International Group and Kuaishou.
In 2016, VSPN closed its series A funding round led by Focus Media Network, Sequoia Capital China and China Media Capital.
"The esports industry is through with its nascent phase and is entering a new era. In this coming year, we at VSPN look forward to showcasing diversified esports products and content to more business partners and fans throughout the industry," Dino Ying, founder and CEO of VSPN, said.
Team Vitality unveils partnership with Philips Monitors for FIFA team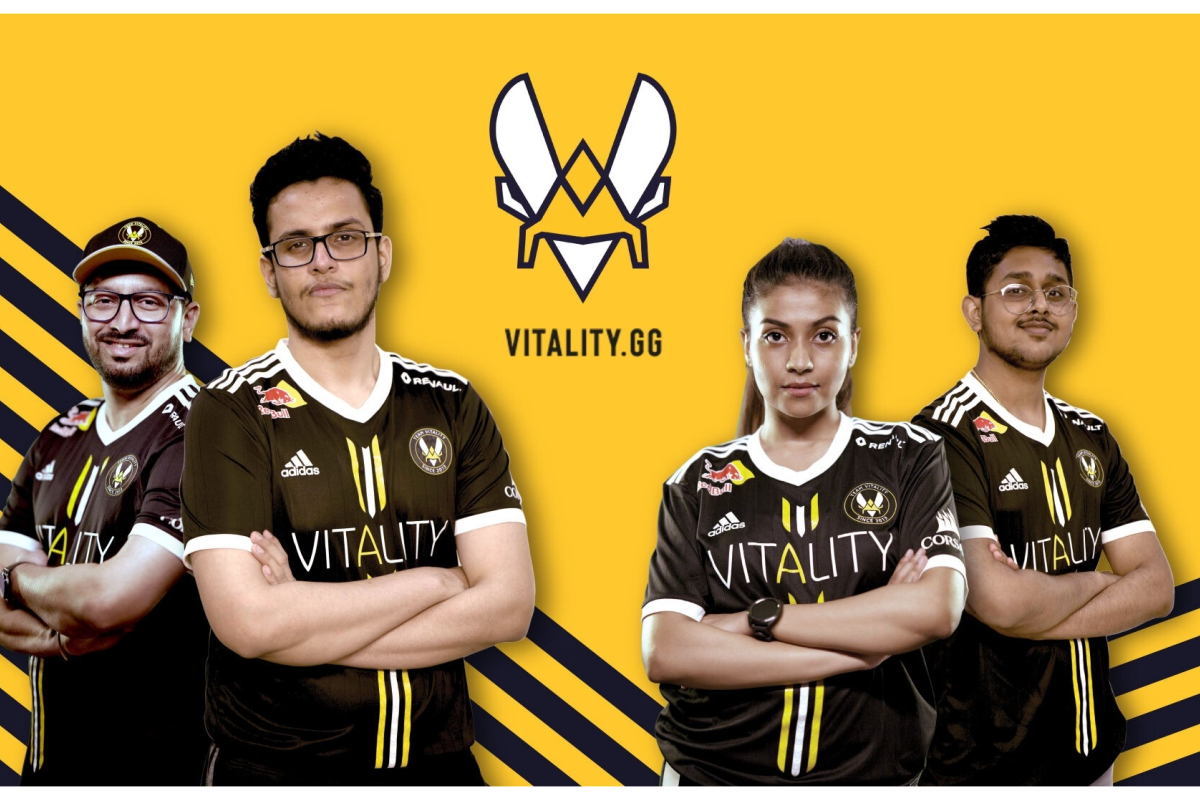 Reading Time:
2
minutes
MMD bolsters its esports efforts as it forges a partnership between Team Vitality and Philips Monitors, as the leading technology brand becomes the exclusive provider for the organisation's FIFA team. 
Global esports organisation Team Vitality is pleased to announce a partnership with MMD, the leading display specialist and brand license partner for Philips Monitors. The partnership will see Philips Monitors support Team Vitality's FIFA team as they play exclusively on the Philips Momentum top-of-the-range product line. Philips Monitors will also be featured on the FIFA's team official jerseys and the parties will work together closely on tailored content and unique storytelling.
The Philips Momentum products have been specially designed to help enhance the competitive console gaming experience and will see Team Vitality's FIFA team take their game to the next level. Philips Momentum products will also be provided to the organisation's content creators, and at V.Hive, Team Vitality's state-of-the-art esports facility in the heart of Paris.
The Team Vitality FIFA team includes some of the biggest and best talent the scene has to offer including Dylan "Dylo" Gozuacik and Corentin "RocKy" Chevrey. The team is also coached by long-standing Team Vitality member Brian "Brian" Savary who is a champion ex-pro player, as well as the current coach for the French national team. Since its inception in 2013, Team Vitality has developed into a globally recognised brand with over 40 players and teams across seven of the biggest esports titles. Philips Monitors joins Team Vitality's growing portfolio of industry-leading partners.
"We are really excited to team up with Philips Monitors to create the ultimate competitive environment for our FIFA players. It's great to be able to work with a partner who can supply our team with the best high spec equipment to play at the highest level. Team Vitality has a long legacy in FIFA and as we head into 2021 it's great to have a partner like Philips Monitors by our side." said Fabien "Neo" Devide, President & Co-Founder, Team Vitality
Stefan Sommer, Director of Marketing & Business Management at MMD for Philips Monitors comments: "We're thrilled to announce that we have joined forces with Team Vitality in order to step up their console gaming performance even further. The FIFA squad has a great history and we want to work with them in order to make their future even more successful with our support. By not only equipping the Team Vitality FIFA players, but also the V.Hive facility with console gaming optimized monitors from our Philips Momentum range, we can assure an enhanced training environment."
Esports Platforms to Switch to in 2021 For Core Gamers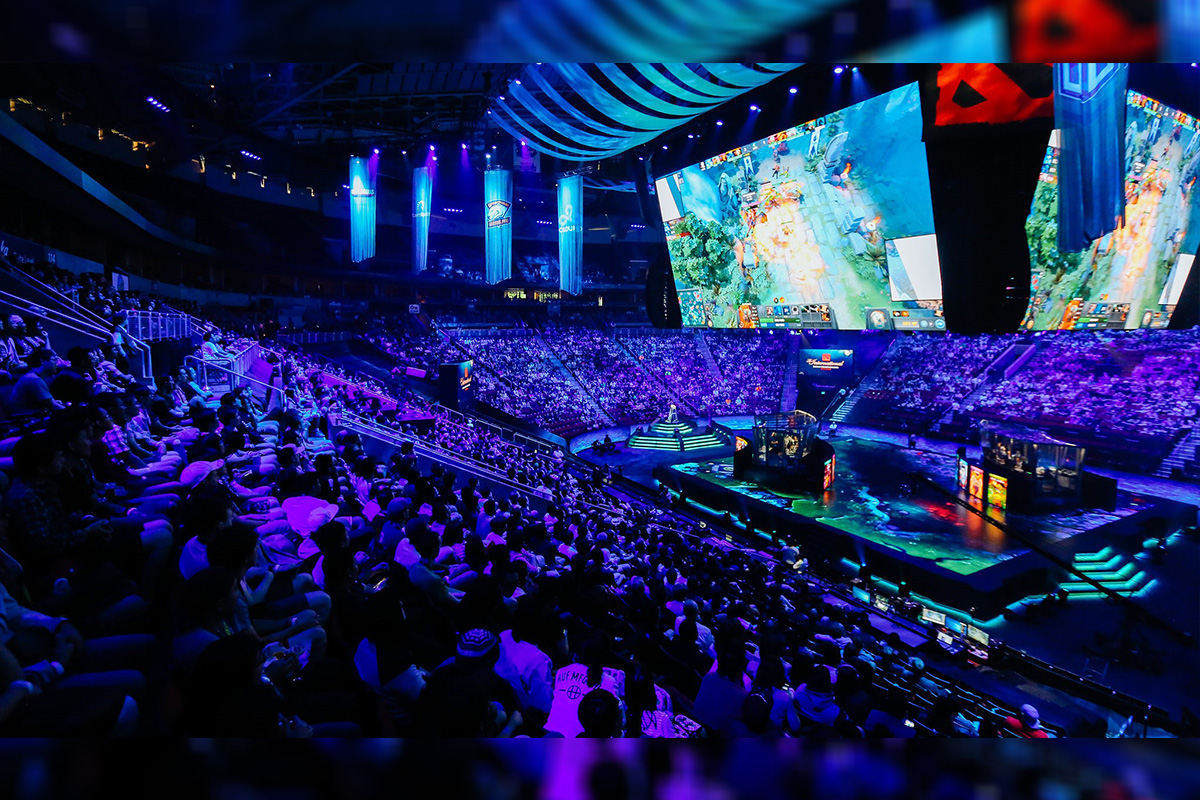 Reading Time:
3
minutes
Esports has arisen as a new and highly riveting form of entertainment across the globe in 2021. It comprises computer and mobile games which involve high stakes for the players as the entire esports ecosystem is fiercely competitive. The year 2020 proved to be eventful for the esports segment, owing to the technological advancements and pandemic-induced behavioral changes amongst people. As a consequence, the esports gaming industry amassed huge audiences, remarkable cash pots, and sponsorships that empower seasoned gamers to turn their passion into rewarding careers. In fact, research has shown that esports industry is likely to raise $1.79 billion per year by 2022.
Unfortunately, this estimated amount is quite likely to be impacted by the ongoing global pandemic. Though many of the components of esports games are found online, the major competitions are held offline in large venues which won't be conducive in light of social distancing.
Covid-19 pandemic brought with it an economic catastrophe of unprecedented levels. Nonetheless, the esports industry has been thriving. It has emerged as one of the most lucrative markets in recent times and currently ranks at no. 17 globally. Though computer gaming is rising on a large scale, its counterpart – mobile gaming – is taking the Indian gaming landscape by storm. With access to multi-genre games in mobile, the Indian mobile gaming industry is touted to reach 628 million users in 2021 positioning India as the next major gaming market. With mobile gaming, the Indian Esports marketis witnessing increasing engagement by attracting users which PC and console gaming were not able to garner.
In light of social distancing norms that have curbed consumer and business activity, gaming provides an outlet for people cooped up at home and seeking social interaction. As it is an interactive and community-driven industry, gaming saw a surge in online gaming content by content creators. The rise in gaming tournaments has further opened op opportunities for casters and managers as well.
Here's a roundup of the best esports gaming platforms that will help you beat boredom while at home as well as make productive use of your time:
1) Indian Gaming League (IGL)–IGL is India's most popular & competitive gaming and esports league that organizes online gaming tournaments. Games on IGL can be played on different platforms including PC, smartphones, PS4, and Xbox.
IGL was the brainchild of a team of gamers who strongly felt that Indian players need a launchpad for their gaming careers. Participating on IGL will not only give amateur and professional gamers the opportunity to earn some serious cash, but top-tier gamers will also be able to compete with other professionals on a national level!
2) JetSynthesys – JetSynthesys is primarily a part of the JetLine group that mainly focuses on IT services, digital media and new enterprises in the entertainment and organized consumer retail sector.
JetSynthesys was formed with the central aim to enrich the lives of all Indians. They know the turf well and are molding the Indian culture and consumers. They are constantly keeping a track of the evolving trends and the demands of Indian and western audiences. They are nimble and strategic, constructing support structures for the two worlds to connect with each other.
3) Nazara Technologies–Headquartered in Mumbai, Nazara Technologies is one of the premier mobile games company. It is involved in the acquisition of, value addition to and distribution of mobile games across emerging markets such as Middle East, South East Asia, India, Africa and Latin America.
Nazara Technologies develops mobile content in India. The company offers a variety of games, themes, multimedia, and wallpapers. It further provides solutions for the deployment, development, targeting and tracking of promotional campaigns on various mobile platforms. It also specializes in wireless solutions which integrates and intertwines the content of media agencies, marketing messages, and wireless carriers.
4) Gaming Monk – The company was started as an e-commerce marketplace for games, but recently they took to organizing esports events. It proactively conducts sports tournaments in India via offline and online portals. The venture aims to create an avid gaming community that can compete with each other and hone their skills for the upcoming tournaments.
5) Team Brutality – Team Brutality strives to be an excellently performing team of Asia and is registered with numerous racing game squads like Need for speed, Forza Motor Sports, and so on. Team Brutality is a leading team of the CSGO community.