F1 Esports Series presented by Aramco returns remotely for fourth season with record prize fund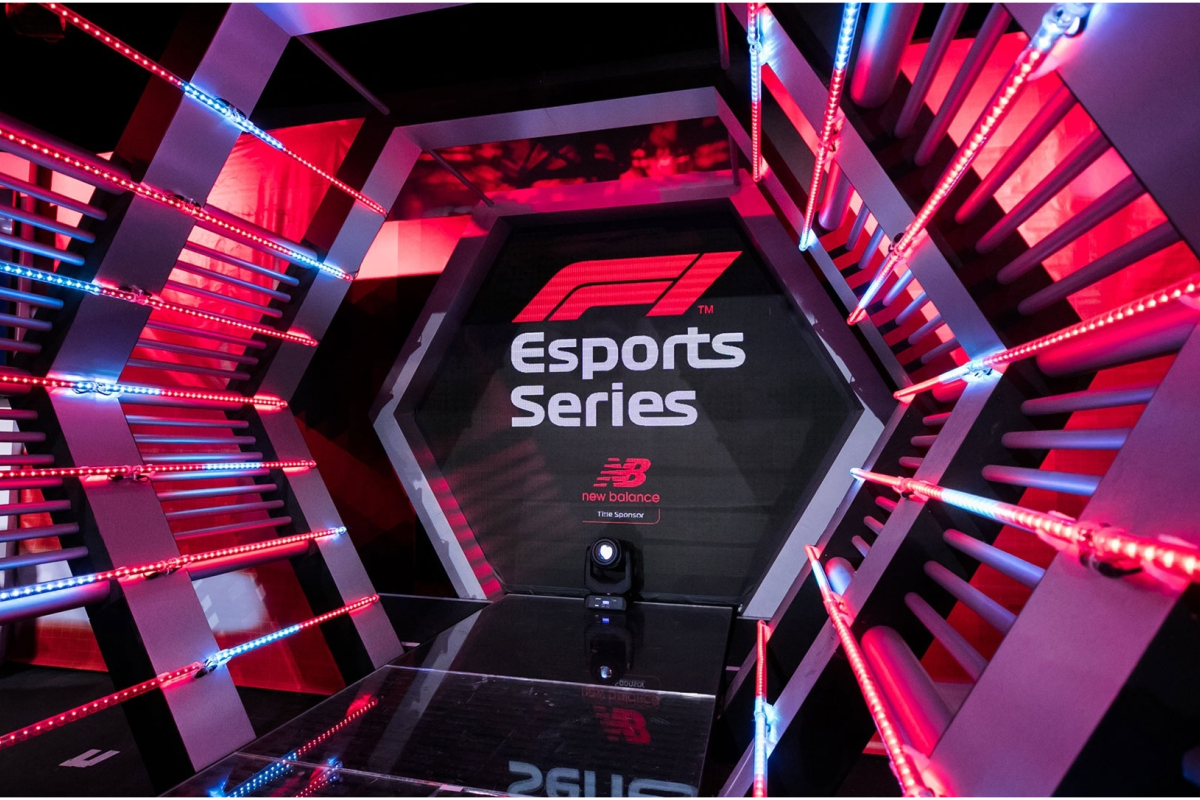 Reading Time:
4
minutes
Formula 1® has announced the F1 Esports Series presented by Aramco will return for a fourth season, with one of the biggest cash prize funds in sports simulation esports on offer at $750,000. The action gets underway with the "Pro Draft Reveal Show" on 27 August 2020, where the official F1 teams will reveal their selected roster of talented drivers. A record breaking number of participants of over 237,000 attempted to qualify for this year's competition as F1 Esports continues to enjoy its most exciting year yet.
As with other major sporting events, the F1 Esports Pro Series, which will take place this autumn, has adapted to the ongoing coronavirus pandemic and will therefore be operating remotely in 2020, with competitors racing from their own homes and team factories to ensure the safety of all the teams and drivers involved.
The F1 Esports Series has been more anticipated than ever before following the success of the Virtual Grand Prix series, which featured a host of sports and music stars and achieved over 30m views globally across eight events between March and June this year. The 2019 F1 Esports Series saw Ferrari's David Tonizza crowned drivers' champion alongside Red Bull, who took home the constructor's championship, with over 8.7m viewers across digital platforms and TV, and 169m social media impressions, making it the most successful season to date.
MAKING THE CUT AT THE "PRO DRAFT REVEAL SHOW"
This season's "Pro Draft Reveal Show" will air on 27 August, where teams will announce their line-ups for the 2020 season for the first time, with each team required to add at least one qualifying draft member to their three-driver roster from a group of 45 qualifiers. The 2020 qualfication routes saw record participation of over 237,000 entrants, a growth of +118% from 109,000 in 2019, with players competing on traditional consoles and also mobile for the first time.
All Pro Draft qualifying drivers are available for selection, with no knockout racing qualification as the series adapts to a shorter process due to the coronavirus pandemic, and the online draft and team picks will take place online in advance.
For the first time, the two winners of the highly successful inaugural season of the F1 Esports Series China Championship (organised by licensed partner Juss Intellisports), Tang Tianyu and Yuan Yifan, will also be available for team selection after their success in last year's regional campaign, where they came out on top as the fastest two drivers in the competition.
A BIGGER AND BETTER PRO SERIES
The Pro Series will run between October – December, following the same format as last season with a 12-round championship made up of four online events featuring three races, but races will now be run at an increased distance of 35%. There will also be a new full qualifying format for the 2020 season in line with real-life F1 World Championship.
F1 Esports Pro Series drivers will be racing on a bespoke version of the recently released F1 2020 official video game developed by Codemasters, with equipment provided by official supplier Fanatec, the world leader in professional simulator hardware, for a third season. Points scoring will once again follow real-life World Championship rules, with F1's Official Logistics Partner DHL rewarding an extra point to the driver with the fastest lap.
MORE CONTENT THAN EVER BEFORE
This year's Pro Series will provide fans with more content than ever before with eight live broadcasts, doubling last season's offering. There will be live racing on Wednesday and Thursday across an event week, and this season will also see the introduction of supplementary livestreamed qualifying sessions on both days further adding to the content proposition for fans across the globe.
The F1 Esports Pro Series 2020 will be broadcast on F1's social channels (Facebook, YouTube, Twitch and Huya), as well as select TV broadcast partners, with two live shows per event from the Gfinity Arena.
Julian Tan, Head of Digital Business Initiatives and Esports said:
"F1 Esports has had a huge year with the massive success of the Virtual Grand Prix series that we ran through lockdown. This has set us up well for the launch of the 2020 F1 Esports Series which will be our biggest and most innovative season yet. With over 237,000 participants this year, up from 109,000 participants in 2019, we are seeing incredible growth. We also continue to push boundaries by offering our largest ever cash prize fund of $750,000 which is industry-leading as well as continue to innovate by adapting quickly in the current landscape and operating the series entirely remotely as we look to ensure an enjoyable, but safe, Pro Series this year – we can't wait to get started!"
Frank Sagnier, Codemasters CEO said:
"The appetite for F1® content has never been greater. We saw tremendous success from the Virtual Grand Prix Series, and that momentum has carried through to the launch of F1® 2020. It's now time for the esports professionals to rise to the challenge. The 2020 F1 Esports Series presented by Aramco promises to be the most exciting and competitive to date. We can't wait for the virtual racing to begin."
John Clarke, Gfinity Chief Executive Officer said:
"The F1 Esports Series goes from strength to strength. Formula 1 has benefited from being an early adopter in the gaming space, with millions of young fans now engaging with the series. It is hitting the right notes in terms of driver performance, competitive racing and all round entertaining content. This year is going to raise the bar even higher. Expect high octane racing with lots of tension. Gfinity is proud to be a long-term esports operator for F1 and be at the heart of the design and delivery of this industry-leading competition".
2020 F1 Esports Series presented by Aramco:
Teams
Alfa Romeo Racing ORLEN F1 Esports
Mercedes-AMG Petronas Esports Team
BWT Racing Point F1 Esports Team
Red Bull Racing Esports
FDA Hublot Esports Team
Renault Vitality
Haas F1 Team Esports
Scuderia AlphaTauri Esports Team
McLaren Shadow
Williams Esports
PandaScore raises $6M to drive esports betting with AI-powered data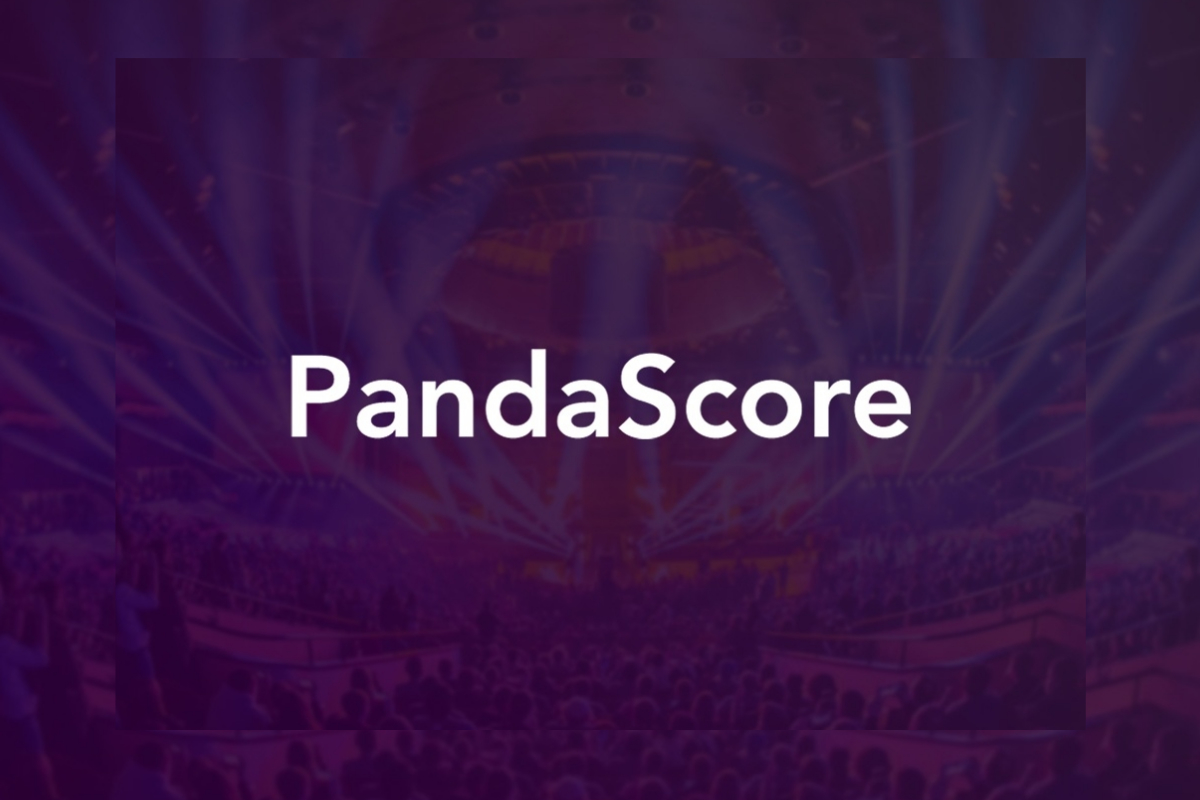 Reading Time:
2
minutes
PandaScore, a startup that provides real-time data for the esports betting industry, has raised €5 million (~$6M) in recent funding. The funds will be used to expand the company's products for bookmakers, enabling more and better esports betting experiences.
Paris-founded startup PandaScore, which supplies esports bookmakers with AI-powered statistics and odds, announces today that it has raised €5M (~$6M) in funding. The round is led by Serena, with other investors in the round being Alven, sports-tech investor KB Partners and esports owner and investor aXiomatic Gaming.
Esports is estimated to have close to 500 million fans worldwide and the industry accounts for about $1bn in global revenues. Still, it has room to grow when it comes to betting. PandaScore's real-time AI-powered odds empower betting traders to better leverage this massive entertainment industry.
"Providing game-changing data for bookmakers is our way to fuel the growth of esports," says PandaScore founder and CEO Flavien Guillocheau. "When bookmakers can offer great esports betting it also helps in raising sponsorships for teams and tournaments."
Collecting data in real-time from ongoing esports matches and from official sources, PandaScore uses its proprietary artificial intelligence to sift out and analyze the most useful pieces of information as it happens. Betting traders gain an edge utilizing machine learning to set better odds and a larger esports offering.
"Bookmakers are some of the most data dependent companies out there," says Mr. Guillocheau. "With esport tournaments and fantasy leagues becoming a more significant component of sportsbook offerings around the world, access to PandaScore's abundance of real time esports odds and data is vital to all the bookmakers we work with. Our vision is to help esports grow by providing the data resources for any esports business."
PandaScore taps into the trend of a new generation tuning in to esports for entertainment and betting just as much as their older peers have done with traditional sports. The trend has only been emphasized by the recent lockdowns in many countries, which have disrupted regular sports more than they have the online gaming esports industry.
Pandascore has recently signed some of the fastest growing companies in the esports entertainment and esports betting industries as clients, including fantasy esports company Sleeper and leading companion app Strafe, esports betting platform Pixelbet and leading LATAM sportsbook BetCris. The company will use the new funding for further expansion, including hiring for the team in Paris and in Malta, as well as to cover more esport titles.
paysafecard becomes main partner to NEO in new esports partnership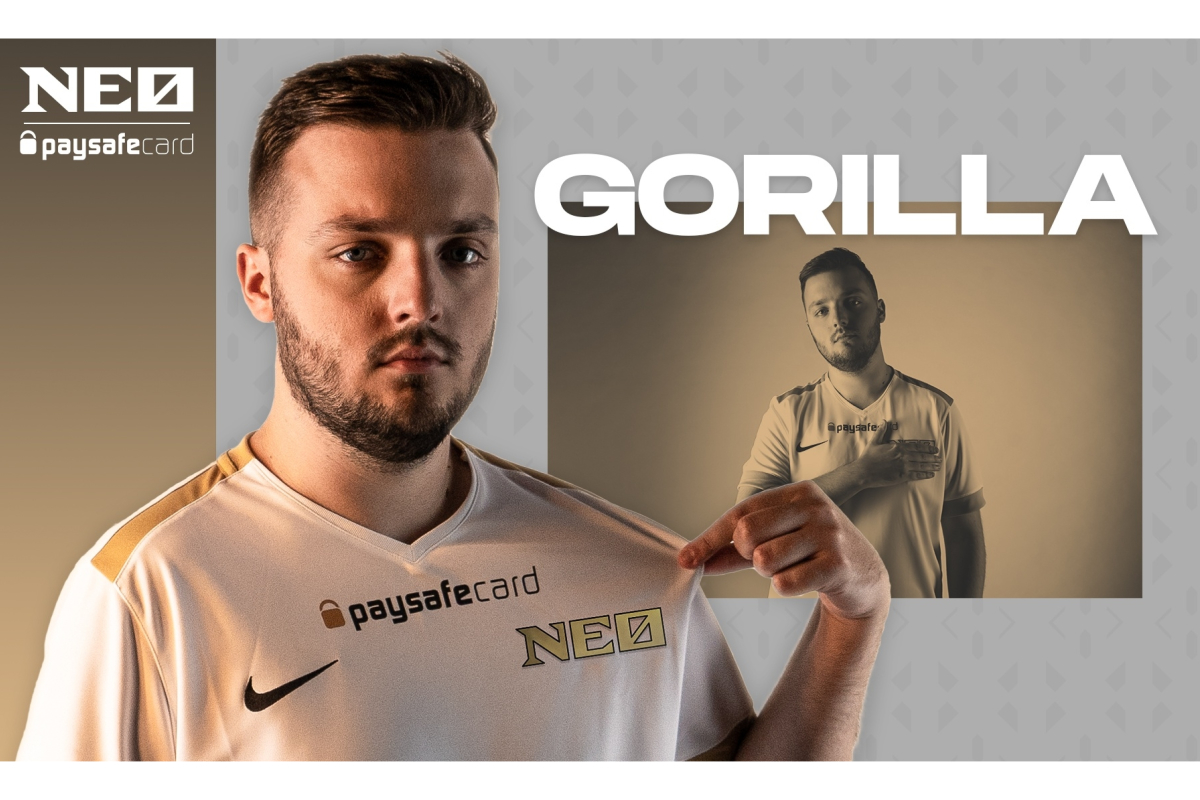 Reading Time:
2
minutes
As the 2020/2021 esports FIFA season kicks off, paysafecard and NEO are embarking on a new collaboration, with paysafecard becoming the team's main partner. The deal with NEO, the esports team featuring the former FIFA world champion "Gorilla", will see the paysafecard brand featured through an exclusive in-game integration, online and offline, as well as via joint social media, Twitch and YouTube activations. The partnership was initiated by sports marketing agency Weirather Wentzel & Partner (WWP Group).
paysafecard, a market leader in eCash payment solutions and part of the international specialised payment platform Paysafe, enables simple and secure online cash transactions and is available in over 650,000 points of sale across 50 countries. By using a 16-digit paysafecard PIN, customers do not need a bank account or credit card to pay online, keeping their confidential financial data secure and protected. paysafecard has been active in the gaming community since its creation in 2000 and is well known in esports circles and popular with gamers.
Meanwhile, after a successful premiere season with a place among the top 8 teams in the world at the FECWC 2020 (the team world championship of sports simulation FIFA) and a top 4 place in the eChampions League, NEO has set itself up for the new season in a very ambitious way, with strong newcomers. In addition to Gorilla, the team now also includes DFB eNational player "DullenMIKE," the youngest FIFA major champion of all times, who is moving from VfL Wolfsburg to NEO. The line-up is completed by the young up-and-coming talents "Lenny" and "JuliusFGU," one of Germany's most popular FIFA content creators.
ADDED VALUE FOR THE COMMUNITY THROUGH CREATIVE STORYTELLING
Konstantinos Maragkakis, paysafecard's esports spokesperson, comments: "paysafecard's connection to esports has been anchored in our DNA since our company was founded 20 years ago. Our mission is to provide gaming enthusiasts with an eCash payment solution that is as safe and easy to use as cash. Our partnership with NEO, such a young and ambitious team, is an essential part of our strategy and in this case the in-game brand placement will help us further connect with our customers and demonstrate our commitment to esports."
NEO Manager Dan Woods is looking forward to the partnership: "It is a great pleasure to finally present our main partner at the beginning of the new season. The talks with those responsible at paysafecard were very target-oriented and straightforward right from the start. The cooperation will generate much excitement, especially in the digital space. paysafecard is experienced in esports, which makes all of the discussions about content, activations and so on extremely creative. From our side, we are focused on playing a very good sports season with the new line-up and feeding our community on social media with high-quality content. I'm sure that with such a team and such a partner the new season will bring a lot of good things for us!"
Bastian Kroll, Managing Director of WWP-Germany, added: "In our opinion, paysafecard and NEO are the perfect fit. The in-game placement of a brand, which enables simplified payment transactions for in-game purchases, is really powerful. In the past two years we have promoted and expanded the topic of esports in the entire WWP-Group with experts like Ramón Reber. The COVID-19 crisis shows the opportunities this new market offers for partnerships: flexibility and crisis resistance make esports the sport of the future."
Ukraine's UPEA Unveils Five-year Strategy for Esports Development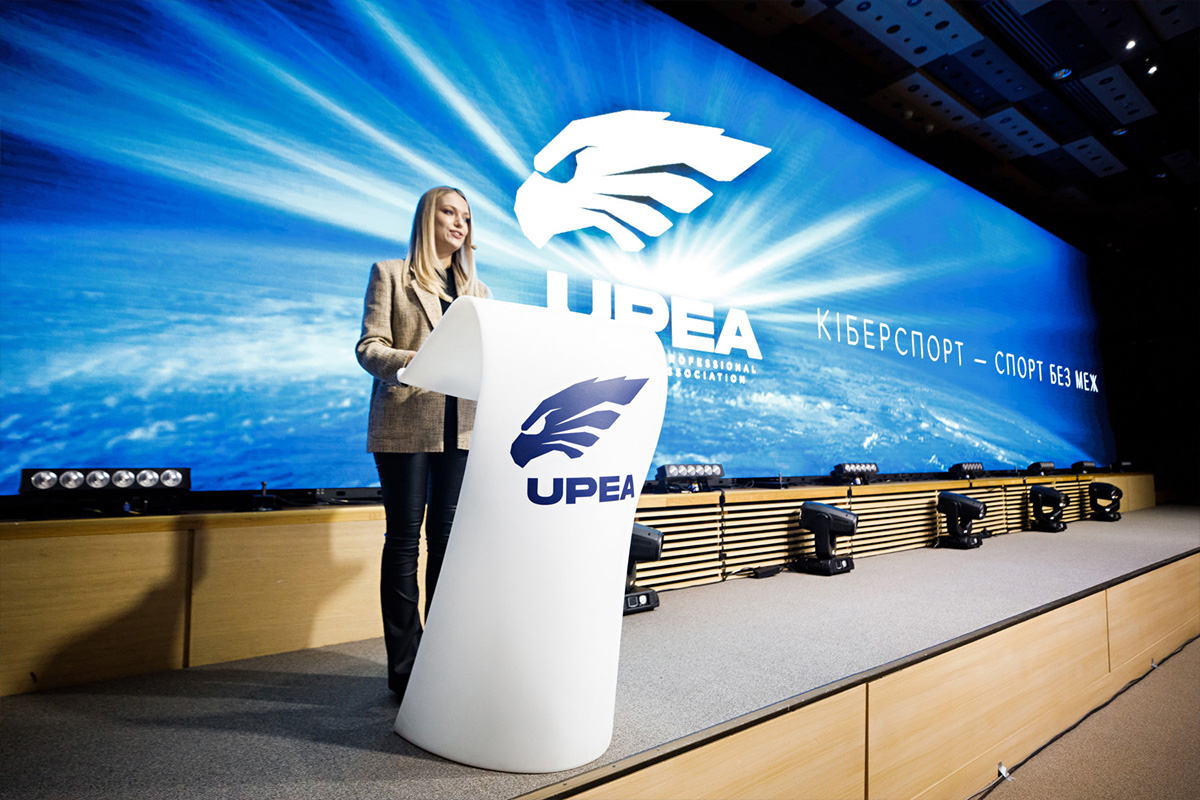 Reading Time:
< 1
minute
The Ukrainian Professional Esports Association (UPEA) has introduced its strategy of esports development in Ukraine for the next five years, as well as its structure and key objectives.
UPEA intends to raise funds, develop streaming studios, open an "esports ready" hotel, increase the number of international tournaments, attract investments, and more.
The Association plans to attract $100 million of investments, $42 million of which has already been made towards the purchase and development of the first "esports ready" hotel on the infrastructure base of the Dnipro Hotel. Another $20 million is planned to be invested into its reconstruction, according to a release.
"We want Ukraine to be among the world leaders, and today we have all chances to enter the TOP-5 countries with the most developed esports ecosystem," Oleksandr Kokhanovskyy, Board Chairman for UPEA and Founder of Natus Vincere, said.