9Stacks – India's leading Poker Platform will host "AZAADI74 Series" Tournament this Independence Day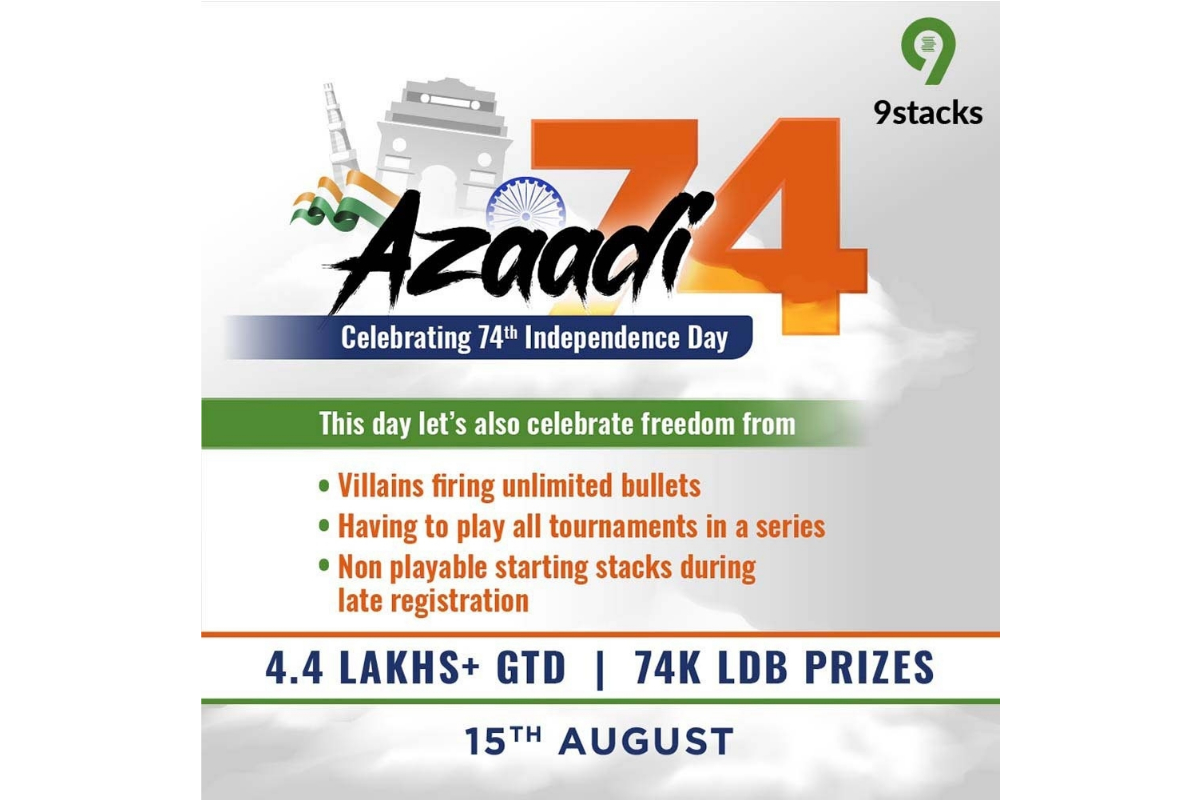 Reading Time:
2
minutes
Top 10 winners on Leaderboard will be awarded with Rs. 7400/- each

6 tournaments, your best 4 will be counted for the leaderboard
9Stacks, India's fastest growing poker platform brings a One-Day Series Tournament leaderboard "AZAADI74 Series" on the occasion of our 74th Independence Day. 9stacks offers the best experience to its players through its intuitive User Interface and innovative promotions.
COVID-19 may have thrown life out of gear in 2020, but Indians with their unwavering spirit still have a way of celebrating what matters! And what could matter more than the day we became independent. With the AZAADI74 Series, the gamers get to play six tournaments on a single day, and if their overall performance puts them in the top 10 for the day then each of the players will win Rs. 7,400/- from the Azaadi74 leaderboard prize!  Also the player with highest leaderboard points will also get a 9stacks premium poker chipset.
The AZAADI 74 Series focuses on 4 things all poker players want AZAADI from-
i. Azaadi from unplayable structures! –
9stacks have designed the series as an exciting journey through various poker tournament formats and structures with maximum playability – with very high starting stacks (at least 25 blinds) even at the end of the late registration period.

ii. Azaadi from folks who fire unlimited bullets!
9stacks have tried to give each player a chance to try their true skills against the best players of each format, without bankroll becoming a big factor. Therefore, at most 2 Re-entries and no rebuys will be allowed in any tournament.
    
iii. Azaadi from having to play every tournament in a series to qualify for leaderboard prizes! 
The player can play any number of tournament/s as per his/her choice and time availability. Only the best 4 results are taken into account while calculating leaderboard prizes!
    
 iv. Azaadi from multi day commitment to play a full series!
Unlike other series that require a multi-day commitment to figure in the leaderboard, all the tournaments here happen in a single day!

The 6 Tournaments on 15th August  2020 are:-
1)      Azaadi PKO (6 Max) – starts at 12:30 PM
2)      Azaadi Turbo – starts at 2:30 PM
3)      Azaadi PKO (4 Max) – starts at 4:30 PM
4)      Azaadi Evening  – starts at 6:30 PM
5)      Azaadi Deepstack – starts at 8:30 PM
6)      Azaadi Closer – starts at 10:30 PM
The platform currently has more than 3.5L users across India and has witnessed 350% increase in user-base in 2019. The platform currently offers Texas and Omaha variants of poker that engage both experienced players and learners.
About 9stacks:
9stacks is India's fastest growing online poker platform. Want to learn how to play poker? Want to learn how to win money at poker? 9stacks is the best poker destination for new, as well as regular poker players in India to have fun, develop poker skills and win money. 9stacks is a professionally run Indian online poker platform and 100% legal in India. As a highly reliable, safe and trusted poker site in India, we process the fastest cashouts when you win money on 9stacks. Both the 9stacks website, and the 9stacks app have an easy-to-use intuitive interface – and you can play online poker seamlessly, on your phone or computer; anytime, anywhere. Indeed, 9stacks is "Where India Plays Poker".

Trinity Gaming forays into South India, set to create influencer marketing roadmap for talents of Blind Esports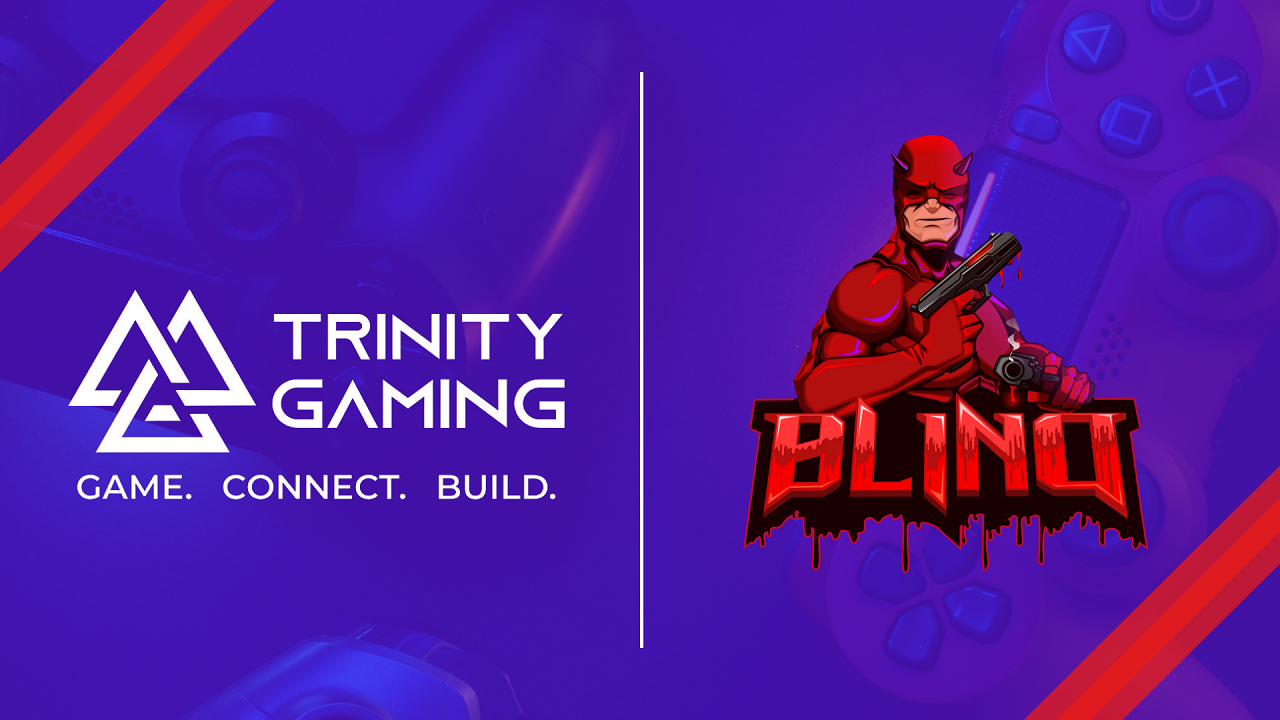 Reading Time:
2
minutes
Trinity Gaming—India's top gaming talent management company, has strengthened its influencer's management portfolio by signing Blind Esports, which are known to have the best esports rosters and content creators on board in the southern part of the country.
With an aim to provide best talent management services to the dynamic professional players of the team, the partnership will create opportunities to connect them with brands and support them in monetising their craft.
Commenting on the partnership, Abhishek Aggarwal, Co-Founder & CEO of Trinity Gaming, said: "We have always strived to provide best of services to our content creators and helped them financially to stabilise their career in gaming. We are extremely delighted to have professional players of Blind Esports on board as it will open more opportunities not only for the esports team but also for Trinity Gaming as we will be able to explore deeper bonds in the southern part of India as an agency."
Blind Esports have emerged champions in some of the biggest esports tournaments including BGMI titles in Thug Invitational, Nimo TV Cup, KPL Season 3 and were the finalists in PMCO Fall Split 2019 and, Free Fire titles in FFCO 2021 and Booyah Summer League 2021. The team also finished fourth in the India Cup Open in Call of Duty Mobile.
Trinity Gaming will help Blind Esports creators to not only grow but also provide them with graphic assistance, PR, educate them about social media presence, outreach and engagement and how to benefit from all such activities both monetarily as well as establishing themselves in the gaming industry. The agency will also educate the talents to develop best content for audiences, facilitate brand deals for the influencers, and get notable attention for both brand and influencers.
"We have always been aiming to partner with an esports talent management sector to provide better opportunities to our players and we are delighted that Trinity Gaming would be helping us in carrying forward that vision for our team. We aim to create a national footprint for ourselves and our players and creators," said the owner of Blind Esports Arjun Suresh, who is popularly known as 'Blind Satan'.
Cambodia: 20 Thai Online Casino Workers Detained for Illegal Entry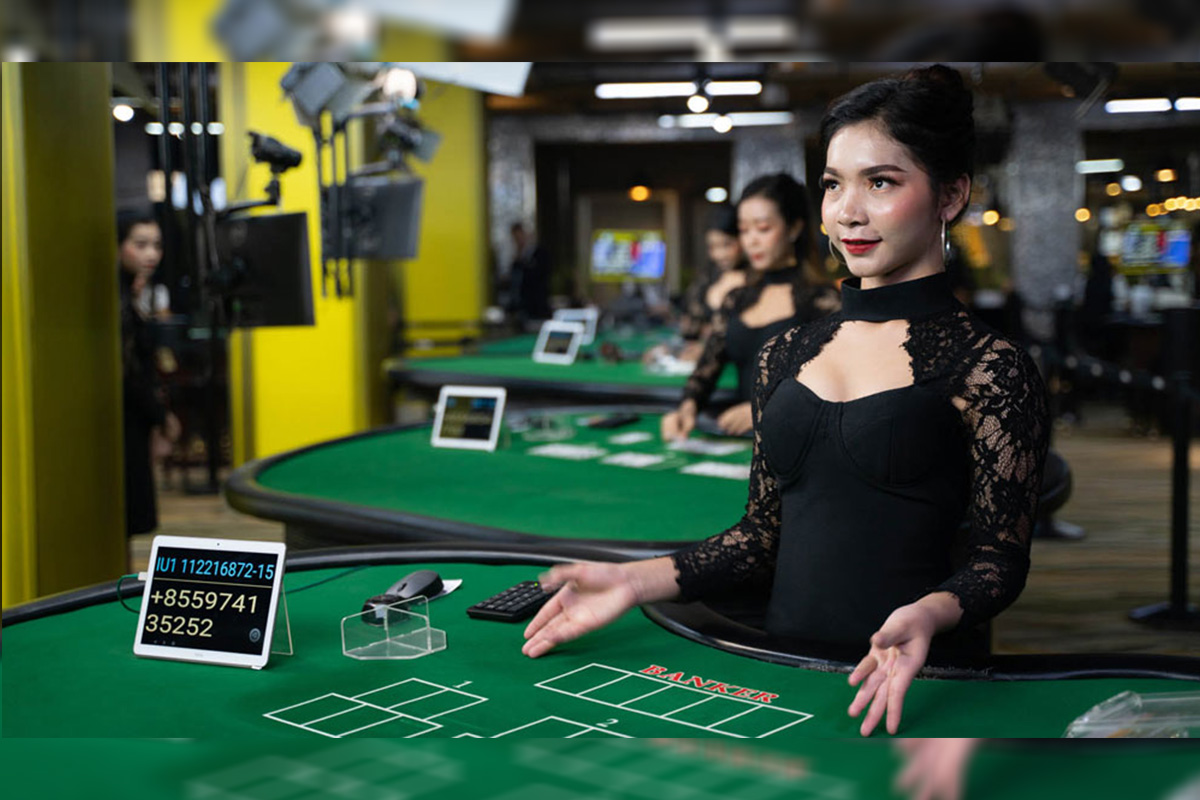 Reading Time:
< 1
minute
Authorities in Cambodia have arrested 20 Thai workers for illegally crossing the border to work at an online casino in Preah Sihanouk province.
General Department of Immigration representative General Keo Vannthan said the department was helping the Thai Embassy in Phnom Penh to send back the 20 Thai workers.
Preah Sihanouk police Chief Major General Chuon Narin said that they had arrested three Chinese and a Thai man involved in running the illegal online gambling.
He said police are also looking to arrest a Cambodian broker who brought the Thais into the country illegally.
Maj Gen Narin said police sent the 20 Thais for Covid-19 rapid tests and five came out positive.
He said while in isolation, the five posted fake news on Facebook that they were detained illegally by the online casino owner and asked for urgent help so that they could return to Thailand.
"Don't be confused by claims that the Thais were rescued by police after being illegally detained by the casino owner. They were actually arrested for entering Cambodia without legal documents," Maj Gen Narin said.
Tier One Entertainment announces expansion to Japan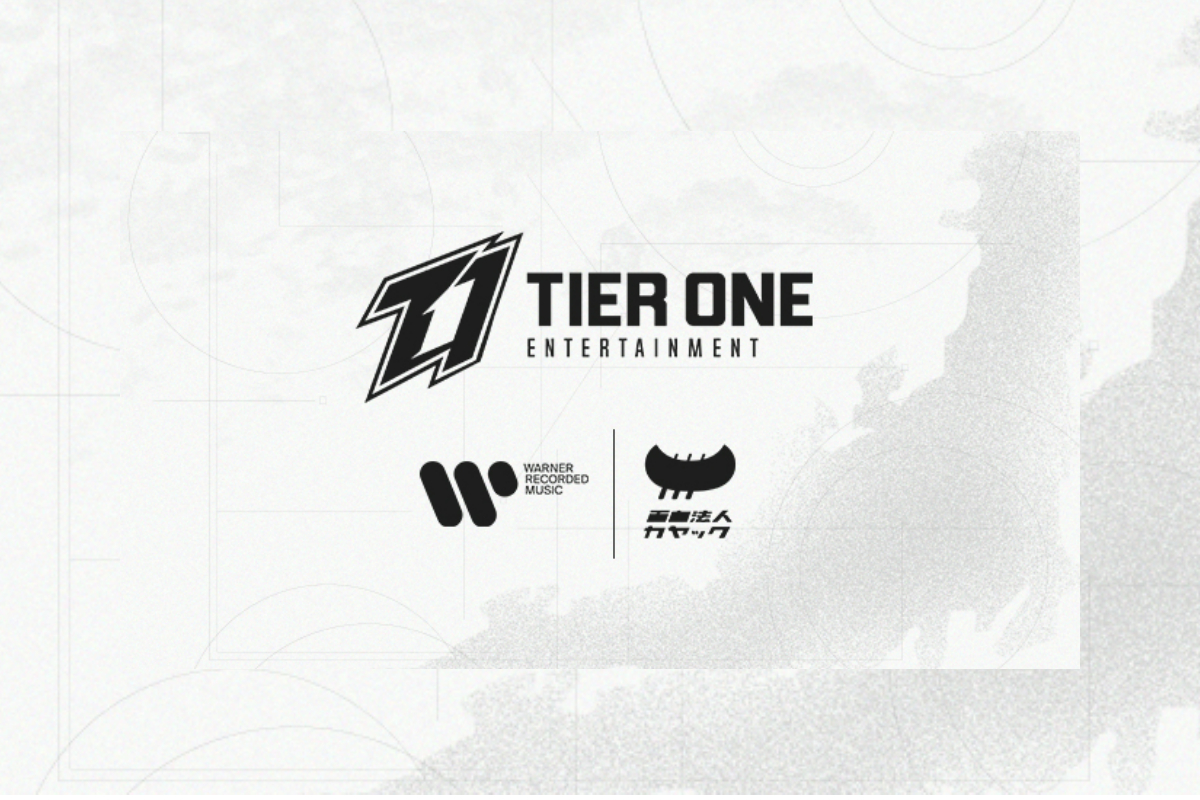 Reading Time:
3
minutes
Tier One Entertainment, the gaming and esports entertainment pioneer and leader in Southeast Asia, announced its first foray outside the region by expanding its footprint to Japan. The expansion is part of Tier One Entertainment's strategic move when it signed an investment deal with its investors, KAYAC, a Japan-based internet firm, and Warner Music Group, a global media company that has a strong market presence in Japan.
Along with its plans to discover the hottest up-and-coming local talents to sign and develop, Tier One Entertainment is debuting its first idol group in Japan to delight Japanese and global fans.
These four multi-talented individuals are set to redefine what it means to be an influencer and content creator who challenges the status quo. The idol group will be a new breed of Tier One talents who will elevate the level of content creation to new heights, delighting fans across the globe. The first member was announced by the company, with details shared by its Chief Executive Officer, Tryke Gutierrez, during the official launch livestream on October 8. Multi-talented model and cosplayer Harry "har_fie" Field will be the first member of "Project 4," the unofficial name of the idol group. The rest of the members will be revealed in a series of promotions that Tier One Entertainment will launch in the next couple of months.
With the company strategically positioned at the intersection of content creation, media properties, and esports, the launch of the new idol group comes along with its vision of bringing gaming to the mainstream.
"Japan is a country with a long history both in gaming and innovation in multimedia. With over 57% of its population being gamers, there's a big opportunity for us to grow our brand. Tier One is bringing our brand of entertainment to the Japanese gaming industry. Our goal is to gather a core team and build an initial roster of content creators that will elevate esports and video games in Japan in ways the country has never experienced before," Tryke Gutierrez, CEO & Co-founder, Tier One Entertainment, said.
"Japan has always been my second home and is a country that's really close to my heart. As gaming, esports, anime and toys become more and more part of a gamer's day-to-day life, I truly believe that Tier One has to set foot in Tokyo, the mecca of geek culture. This is an exciting time for us and we can't wait to see what we can do in Japan and the esports and gaming space there for the years to come." he added.
"Through Tier One I was able to further share my passion for video games. Now with our Japan expansion, I get to work closely with another one of my great loves: Japanese culture. Not only are we signing new talents for the Japanese market, but we're also going to debut our idol group, which will be Tier One's greatest expression of cutting-edge style to date. That makes me very excited." – Alodia Gosiengfiao, Co-founder, Tier One Entertainment.
Moreover, the gaming and esports company also looks to find those who are willing to join its mission in bringing esports and gaming to the mainstream as it opens its office in Japan this year.
"We are thrilled that Tier One Entertainment is bringing the enormous momentum of the SEA gaming scene to Japan as its first foray outside its territory. Our collaboration will allow us to forge unique kinds of gaming entertainment to audiences in Japan and other key markets in Asia," Daisuke Yanasawa, Chief Executive Officer, KAYAC said.
Tier One Entertainment was founded in 2017 by esports veteran Tryke Gutierrez, cosplay and gaming star Alodia Gosiengfiao, and serial entrepreneur Brian Lim. Together, they sought to revolutionize the esports landscape in Southeast Asia. By focusing on the development of truly talented, top- caliber personalities, Tier One's mission is to connect brands with the unique gaming audience like never before. Tier One has over 1,000 talents across its main brand and AMPLFY, its streamer collective brand. In addition, it currently manages 3 professional esports teams under its Blacklist International esports label. Tier One has also begun developing its own clothing and lifestyle brand with the Tier One Limited Collection. Now Tier One is setting its sights on expanding its influence throughout Southeast Asia with footholds in the Philippines, Myanmar, Malaysia, Vietnam and Japan. For more information, please visit www.tier.one