Is Virtual Reality the Future of Online Casinos?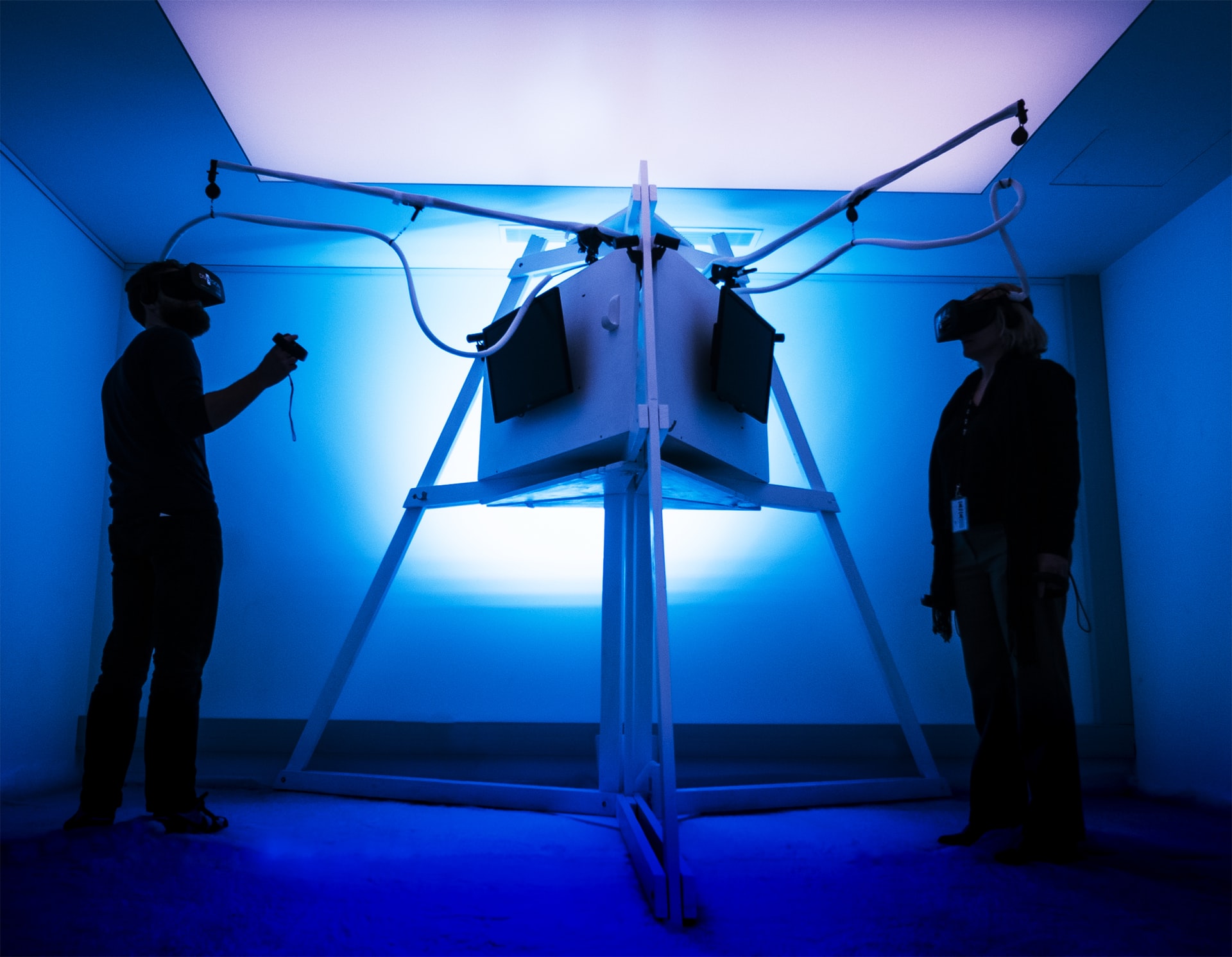 Reading Time:
2
minutes
The industry of online gambling uses modern technologies to create offers clients can't refuse. Sometimes it seems that the technology can't be more sophisticated and that online casinos have come to the top of their development. However, that's far away from the truth. VR technology seems to have the potential to turn the industry upside down.
Online casinos like casinochan.com go so far as to provide players a mind-blowing, completely realistic gambling experience. Three-dimension casinos and very interactive games are what we can expect. Therefore, to attract and keep enthusiastic and curious clients, casinos have to adapt to new technologies as soon as they can.
Number of Activities VR Will Create
The value of entertainment is what determines if the clients stick to a certain casino or they move to find something better and more fun. To make clients stay, casinos offer bonuses and promotions. These bonuses won't be enough in the time that comes. With the VR technology, Vegas experience is what players can expect. Vr technology creates areas for socialization which drives the experience to a whole other level.
Realistic Experience
Playing your favorite games in virtual reality will be far more fun than gambling on online casino platforms as we know them today. Predictions say that such a dramatic change in the operating of online casinos won't happen in the next few years. However, when VR technology becomes mainstream, casinos will be able to offer experience gamblers have when they are in real, land-based, facilities.
VR Integration
Online casinos like casinochan.com won't just offer VR experience on their gambling platform. They will go further and try to integrate their VR experience with the larger VR experience. Imagine being able to go on a tour through Vegas with the help of this integrated technology! You may think it sounds too futuristic and even unrealistic. However, remember what did the world look like decades back. Communications and entertainment changed in a way we couldn't imagine. It may sound insane, but what we have described will one day become reality.
Use of Cryptocurrencies
The use of cryptocurrencies will be more extensive. It's known that many leading online casinos already offer cryptocurrencies as one of the paying methods. The trend will continue and be more ubiquitous.
VR and AI Technologies
AI and VR technologies will become integrated. AI is already used extensively. It changes many industries. AI monitors consumer behavior and suggests items following their interests and internet searches. In the online gambling industry, AI will be used to manages different business departments without the help of the people.
Customization
Considering everything mentioned, it's clear that clients will expect casinos to meet all their needs. Therefore, a higher level of customization will allow clients to create some things according to their tastes.
Yggdrasil and Bad Dingo break the ice with GigaBlox™ hit Arctic Sorcerer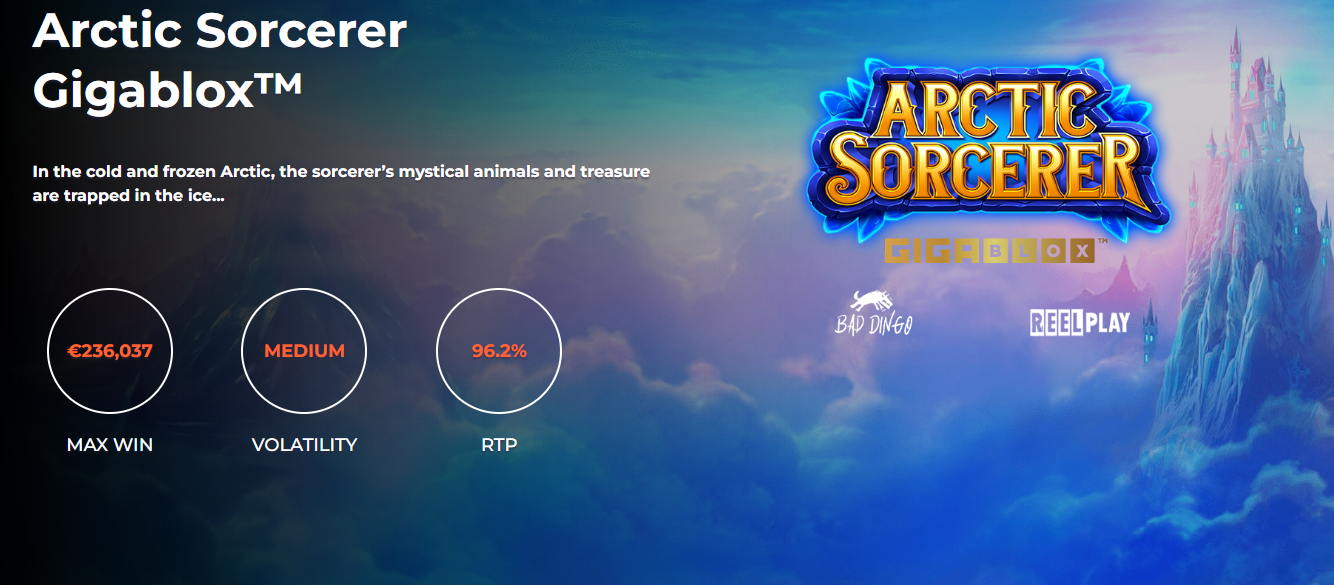 Reading Time:
2
minutes
Yggdrasil and ReelPlay have partnered to release Bad Dingo's icy new adventure Arctic Sorcerer, a title featuring frosty big wins and the popular GigaBlox™ mechanic.
The latest YG Masters creation sees the title's main protagonist, the Arctic Sorcerer, attempting to release his mystical animal companions and treasures from the ice for big wins.
The game's main feature, Arctic Blast, can occur during the base game and the free spins mode, with the sorcerer modifying the reels with Mystery GigaBlox™ symbols, which then change into animals, gems, scatters, or wilds.
Yggdrasil's popular GigaBlox™ mechanic sees the delivery of symbols from 2×2 to 5×5. After these symbols land, they split into regular-sized symbols leading to bigger wins.
When a player lands five or more scatters, between five and 15 free spins will be awarded. During the mode, wilds act as multipliers of x2 and up to 80 free spins can be triggered.
The game also has a wild collection counter and if five wild symbols land during free spins, an additional two spins are awarded. This continues until a total of 20 wild symbols have been collected.
Arctic Sorcerer is powered by GATI, Yggdrasil's state-of-the-art technology enabling partners to employ the preconfigured, regulation-ready, standardised development toolkit to consistently produce cutting-edge content followed by rapid distribution.
Stuart McCarthy, Head of Product & Programs at Yggdrasil, said: "Adding another GigaBlox™ title to our YG Masters portfolio is great and highlights the popularity of our proprietary mechanic. Arctic Sorcerer is a great creation by Bad Dingo and creates an exciting experience with great win potential."
David Johnson, CEO at ReelPlay, said: "ReelPlay is delighted to enable Bad Dingo's latest creation to market. Yggdrasil's YG Masters program provides ReelPlay's partner studios the opportunity to distribute cleverly crafted slots games to a wide network of operator partners."
FSI Launched in Turkey with Fantazzie Gaming Technologies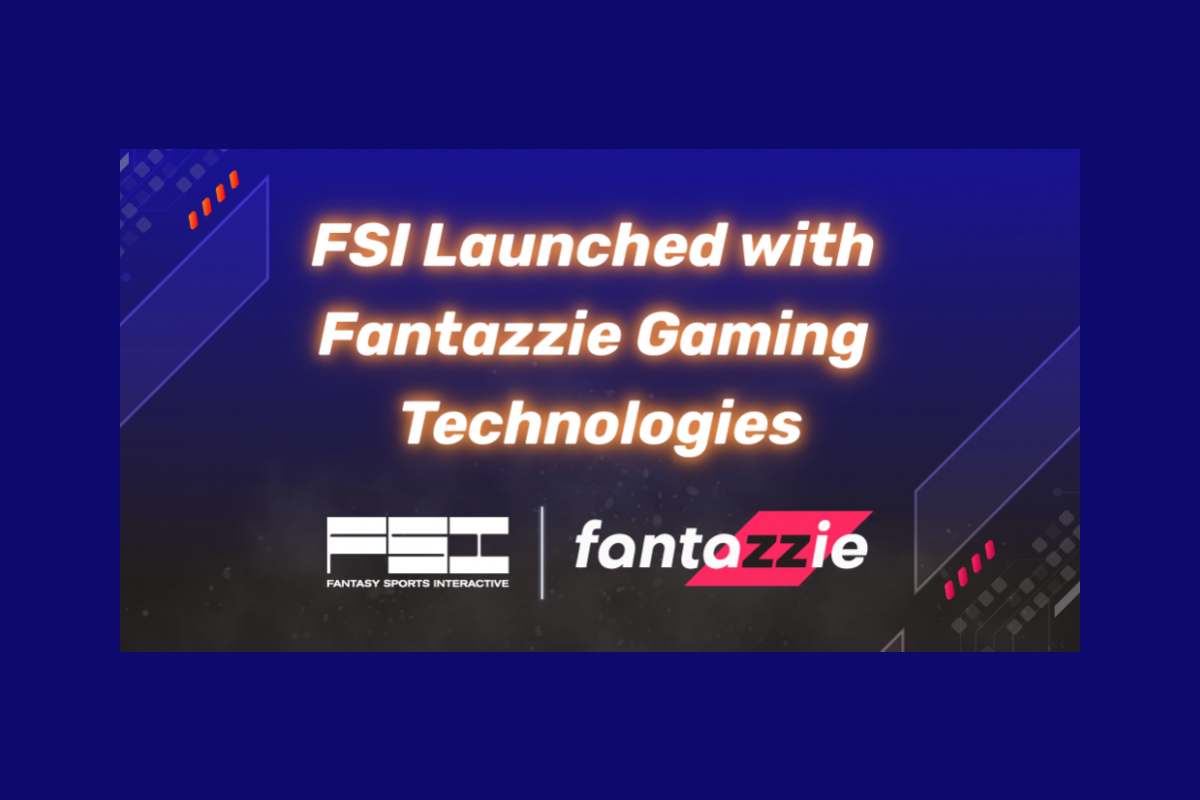 Reading Time:
2
minutes
FSI – Fantasy Sports Interactive Ltd. is thrilled to announce that they have launched a customised Fantasy Sports solution with Fantazzie Gaming Technologies (Fantazzie Oyun Teknolojileri A.Ş), offering innovative fantasy games to the Turkish audience.
Fantazzie A.Ş is a cutting-edge company with the vision to offer modern, engaging fantasy sports products to Turkey's sports fans.
Following our partnership, the FSI and Fantazzie Teams have been working together for the creation and launch of an engaging Fantasy Sports platform offering weekly fantasy contests with Free-to-Play options and In-App-purchases.
The Fantazzie website and native app soft-launched for the kick-off of the 2022-2023 Turkish Süper Lig Season, on 5 August, to offer Fantasy Süper Lig Contests.
Less than 2 months later, the Fantazzie App ranked 1st in the iOS App Store Top Apps for Turkey, and 4th at the Play Store.
The unique gameplay experience is driven by the Fantazzie Marketplace and the exciting entry Boosters the users can buy with in-app currency "FanGold " in order to boost their entries, team, or even specific athletes, and win extra Fantasy Points to beat the opponent Managers on the Leaderboard!
Fantazzie makes the user experience even more immersive, featuring the official team logos and player photos of the Süper Lig Clubs on FSI's customized interface, as official partners of the Süper Lig Clubs.
Following the successful product launch, Fantazzie A.Ş launched a large-scale marketing campaign to reach the Turkish audience through digital media and the official channels of the Süper Lig Clubs, promoting an exciting contest for a Samsung Galaxy Z Fold4! The contest was communicated via the official instagram accounts of the majority of the Süper Lig teams, totalling over 20 million followers!
Keeping up the momentum, FSI will be powering Fantazzie's games for the upcoming World Cup,  the most prestigious soccer competition in the world.
The FSI platform will be running Fantazzie's Contests for the flagship FIFA Tournament taking place in November, allowing Fantazzie managers to select all-star athletes from the top 32 national teams, and follow their statistics throughout the month-long tournament.
"We are thrilled to bring Fantazzie's platform and vision to life, and we are proud to provide this engaging fantasy solution to the passionate football fans of Turkey! Working alongside the Fantazzie A.Ş Team has been a constructive experience for us, and we look forward to continuing our fruitful collaboration." stated FSI CEO, Dennis Tsalikis, about the partnership and launch of the Fantazzie platform.
Fitzdares Enters into Partnership with Fulham FC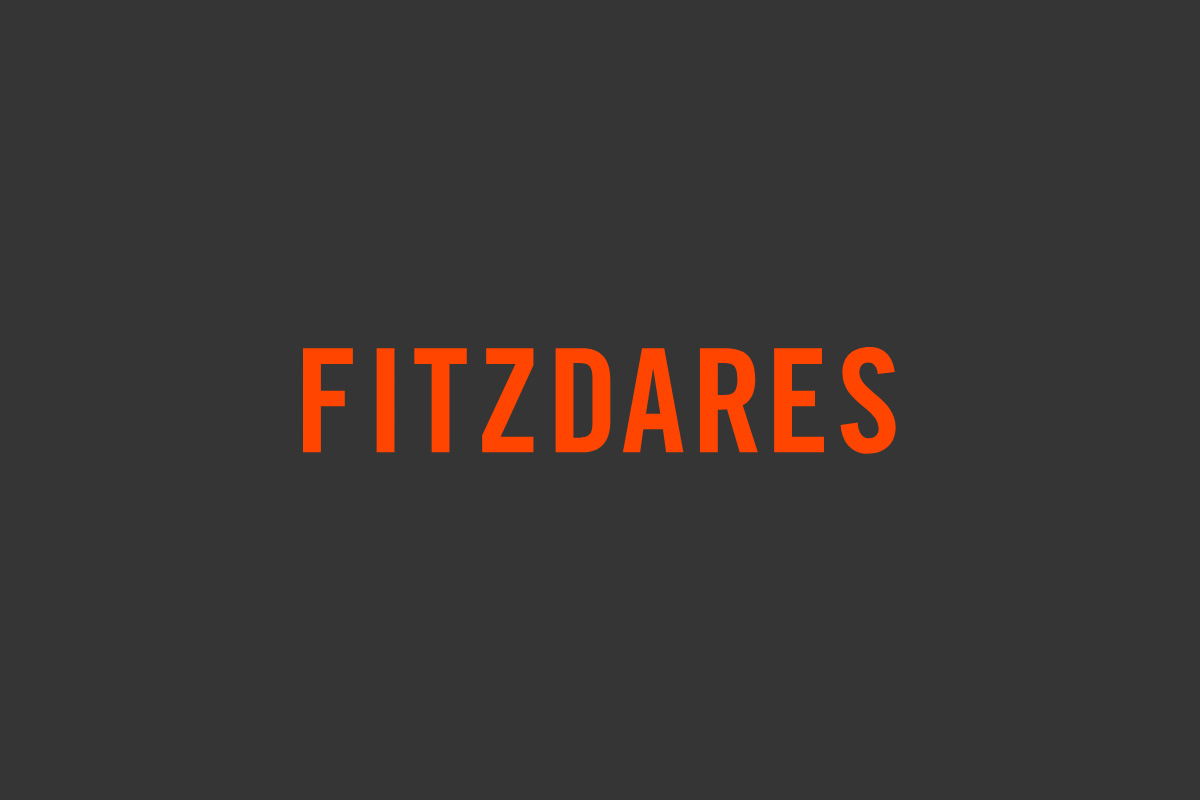 Reading Time:
< 1
minute
Fitzdares, one of the world's original bookmakers, has partnered with London's oldest professional football club, Fulham FC. With Fitzdares dating back to 1882 and Fulham to 1879, this iconic West London tie-up is a marriage of two historic institutions.
Fitzdares sees Fulham FC as the perfect Club to plant their football goalposts.
As part of the innovative partnership and through an emphasis on shared moments, history and humour, Fitzdares and Fulham plan to launch a series of activations and messaging that will bring a sense of fun into the game.
Fitzdares, who have previously been named Racing Sportsbook of the Year, also boasts a highly exclusive members-only Club in Mayfair called The Fitzdares Club.
The Fitzdares Club provides a comfortable and luxurious location in the heart of Mayfair to watch Fulham games, ideal for Fitzdares members who are not able to watch the team live.
William Woodhams, CEO of Fitzdares, said: "This partnership has its roots in the 19th century and we are bursting with excitement to finally join up with London's original football Club.
"Dare I say, the only place better to watch football than The Fitzdares Club is at the Cottage. We will be adding a Craven Cottage Pie to our menu immediately to bring a taste of West London royalty to Mayfair."
Jon Don-Carolis, Sales Director at Fulham FC, said: "We are delighted to welcome Fitzdares as Fulham FC's Official UK Betting Partner. Our organisations are proud of our heritage and embrace innovation whilst providing a closer and more personal experience for our fans and audiences.
"An aligned partnership between the world's oldest bookmakers and London's original football club is poised to deliver a range of exciting and creative initiatives throughout the season."