Is Virtual Reality the Future of Online Casinos?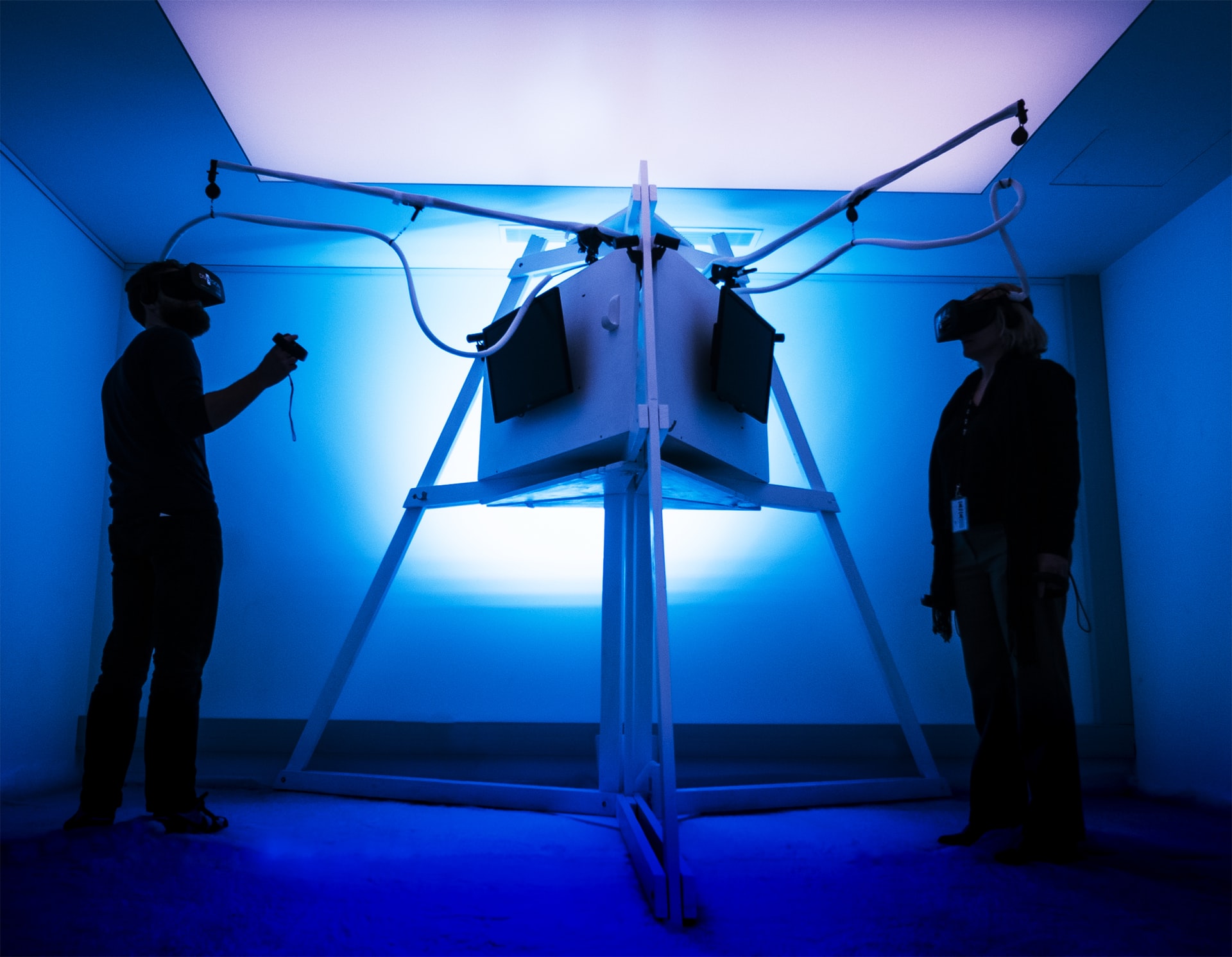 Reading Time:
2
minutes
The industry of online gambling uses modern technologies to create offers clients can't refuse. Sometimes it seems that the technology can't be more sophisticated and that online casinos have come to the top of their development. However, that's far away from the truth. VR technology seems to have the potential to turn the industry upside down.
Online casinos like casinochan.com go so far as to provide players a mind-blowing, completely realistic gambling experience. Three-dimension casinos and very interactive games are what we can expect. Therefore, to attract and keep enthusiastic and curious clients, casinos have to adapt to new technologies as soon as they can.
Number of Activities VR Will Create
The value of entertainment is what determines if the clients stick to a certain casino or they move to find something better and more fun. To make clients stay, casinos offer bonuses and promotions. These bonuses won't be enough in the time that comes. With the VR technology, Vegas experience is what players can expect. Vr technology creates areas for socialization which drives the experience to a whole other level.
Realistic Experience
Playing your favorite games in virtual reality will be far more fun than gambling on online casino platforms as we know them today. Predictions say that such a dramatic change in the operating of online casinos won't happen in the next few years. However, when VR technology becomes mainstream, casinos will be able to offer experience gamblers have when they are in real, land-based, facilities.
VR Integration
Online casinos like casinochan.com won't just offer VR experience on their gambling platform. They will go further and try to integrate their VR experience with the larger VR experience. Imagine being able to go on a tour through Vegas with the help of this integrated technology! You may think it sounds too futuristic and even unrealistic. However, remember what did the world look like decades back. Communications and entertainment changed in a way we couldn't imagine. It may sound insane, but what we have described will one day become reality.
Use of Cryptocurrencies
The use of cryptocurrencies will be more extensive. It's known that many leading online casinos already offer cryptocurrencies as one of the paying methods. The trend will continue and be more ubiquitous.
VR and AI Technologies
AI and VR technologies will become integrated. AI is already used extensively. It changes many industries. AI monitors consumer behavior and suggests items following their interests and internet searches. In the online gambling industry, AI will be used to manages different business departments without the help of the people.
Customization
Considering everything mentioned, it's clear that clients will expect casinos to meet all their needs. Therefore, a higher level of customization will allow clients to create some things according to their tastes.
French Gaming Market Insights & Forecast Report 2020-2024: Focus on Lottery, VLT Machines, Sports Betting, Horse Race, Table Games & Poker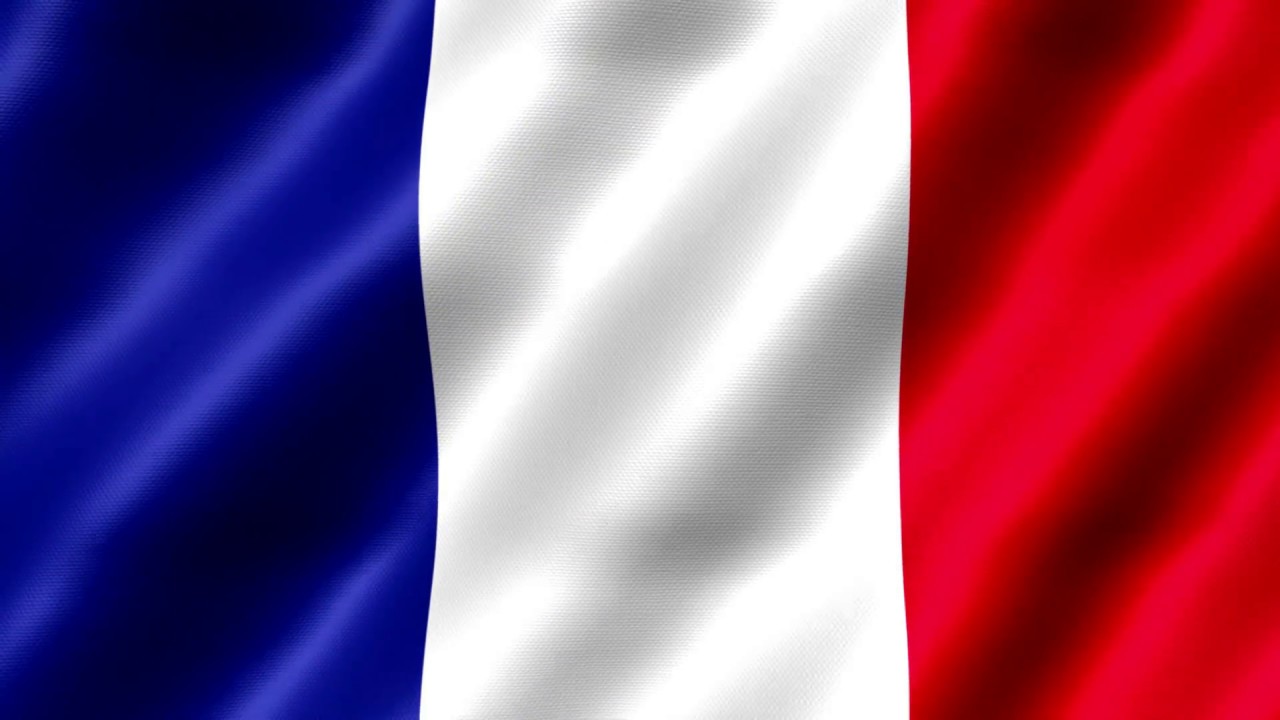 Reading Time:
2
minutes
The "French Gaming Market (Lottery, VLT Machines, Sports Betting, Horse Race, Table Games & Poker): Insights & Forecast with Potential Impact of COVID-19 (2020-2024)" report has been added to ResearchAndMarkets.com's offering.
The French gaming market is estimated to reach US$13.16 billion in 2024, growing at a CAGR of 2.29% for the period spanning from 2020 to 2024.
The factors such as rising number of smartphone users, increasing demand for internet of things, strong mobile gaming growth, growth of sports events and growing online sports betting are expected to drive the market.
However, growth of the industry will be challenged by stringent government regulations, security issues and high tax rates. A few notable trends include a growing number of online women gamblers, changing consumer gambling habits, increasing use of virtual money, adoption of VR and AR technologies and use of AI technology.
The French gaming market is segmented into lottery, VLT machines, sports betting, horse race betting, table games and poker. The French gaming market is highly dominated by lottery owing to growing interest, and the rising number of dual-income households.
The French gaming market is expected to grow in future due to rising expenditure on entertainment means, growing mobile gaming and increasing adoption of digital gaming. Sports betting represents the fastest growing market for gaming with an increase in sports tournaments and rising number of online sports competitions in the form of video gaming.
Scope of the report:
The report provides a comprehensive analysis of French gaming market, segmented into, lottery, VLT machines, sports betting, horse race betting, table games and poker.
The market dynamics such as growth drivers, market trends and challenges are analyzed in-depth.
The competitive landscape of the market, along with the company profiles of leading players (GVC Holdings Plc, FDJ and Kindred Group Plc) are also presented in detail.
Key Target Audience:
Gaming Companies
End Users
Consulting Firms
Investment Banks
Government Bodies & Regulating Authorities
Key Topics Covered:
1. Introduction
1.1 Gaming
1.2 Types of Gaming
1.3 Gaming Regulations in France
1.4 France Vs Other European Countries
2. Impact of COVID-19
2.1 Online GGR Growth
2.2 Online Growth by Product
3. French Gaming Market Analysis
3.1 French Gaming Market by Revenue
3.2 French Gaming Market Forecast by Revenue
3.3 French Gaming Market by Segment
3.3.1 France Lottery Market by Revenue
3.3.2 France Lottery Market Forecast by Revenue
3.3.3 France VLT Machine Market by Revenue
3.3.4 France VLT Machine Market Forecast by Revenue
3.3.5 France Sport Betting Market by Revenue
3.3.6 France Sport Betting Market Forecast by Revenue
3.3.7 France Sports Betting Market Mix
3.3.8 France Online Sport Betting Market Breakdown
3.3.9 France Horse Race Betting Market by Revenue
3.3.10 France Horse Race Betting Market Forecast by Revenue
3.3.11 France Poker Market by Revenue
3.3.12 France Poker Market Forecast by Revenue
4. Market Dynamics
4.1 Growth Drivers
4.1.1 Rising Number of Smartphone Users
4.1.2 Growing Online Sports Betting
4.1.3 Increasing Demand for Internet of Things (IoT)
4.1.4 Strong Mobile Gaming Growth
4.1.5 Growth of Sports Events
4.2 Key Trends & Developments
4.2.1 Growing Number of Online Women Gamblers
4.2.2 Changing Consumer Gambling Habits
4.2.3 Increasing Use of Virtual Money
4.2.4 Adoption of VR and AR Technologies
4.2.5 Use of AI Technology
4.3 Challenges
4.3.1 Stringent Government Regulations
4.3.2 Security Issues
4.3.3 High Tax Rates
5. Competitive Landscape
5.1 French Market
5.1.1 Key Players – Revenue Comparison
5.1.2 Key Players – Market Cap Comparison
5.1.3 Key Players- Online Sports Betting
6. Company Profiles
6.1 GVC Holdings Plc
6.1.1 Business Overview
6.1.2 Financial Overview
6.1.3 Business Strategies
6.2 FDJ
6.3 Kindred Group Plc.
For more information about this report visit https://www.researchandmarkets.com/r/n94o0l
IGT Demonstrates Continued Corporate Social Responsibility Leadership with 13th Annual Sustainability Report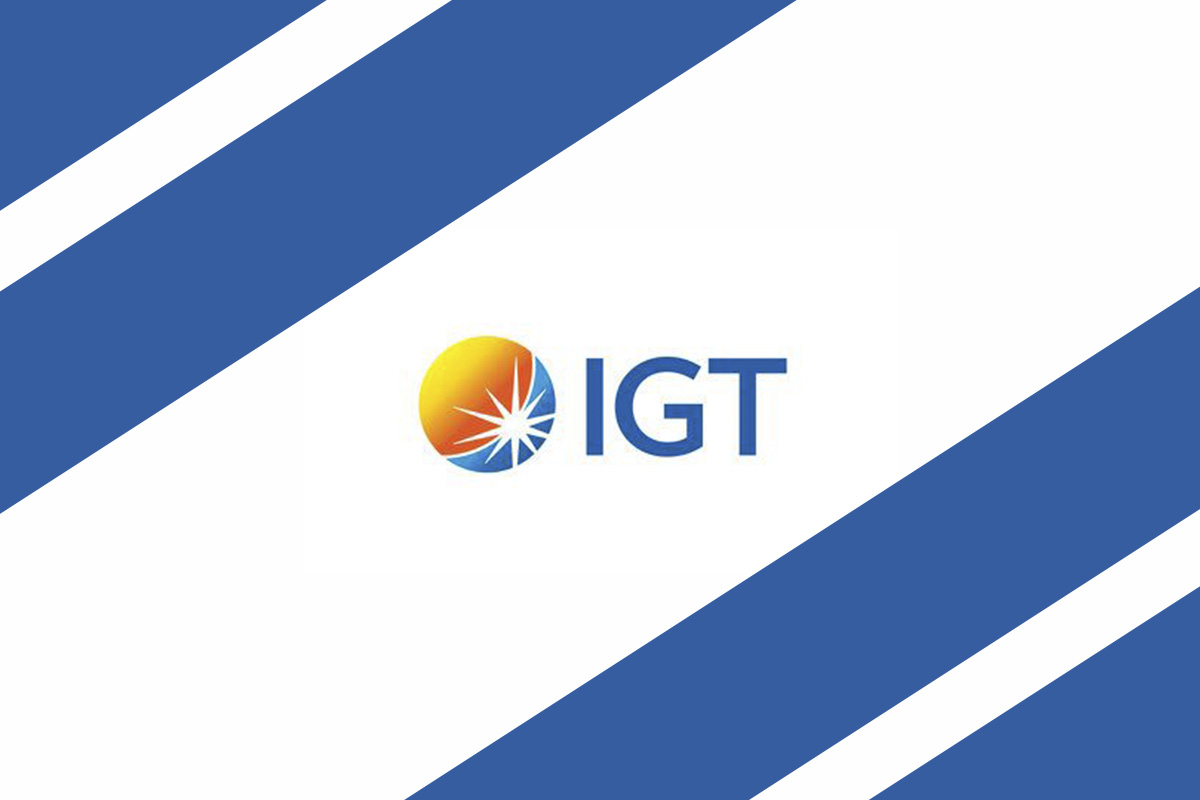 Reading Time:
2
minutes
International Game Technology PLC has announced the release of its 13th annual Sustainability Report, which demonstrates the Company's drive to create value globally, increase its socially responsible corporate citizenship, and report on its activities transparently.
"IGT's 2019 Sustainability Report celebrates the significant progress that we continue to make with our corporate social responsibility initiatives and ongoing support of responsible and sustainable practices that positively impact our customers and the communities we serve," said Marco Sala, IGT CEO. "IGT's commitment to the well-being of our employees, high standards of integrity and ethical conduct, diversity and inclusion, and professional development build on the strength of our brand and create value for our stakeholders throughout the world."
IGT's corporate social responsibility strategy is centered on four key pillars: Valuing our People, Advancing Responsibility, Supporting our Communities, and Fostering Sustainable Operations. The 2019 Sustainability Report shows IGT's commitments and achievements in generating value for a range of stakeholder groups, including employees, customers, communities, and suppliers.
Highlights of the report include:
Valuing Our People: IGT supports a fair, inclusive culture where all employees feel valued, respected, and engaged. IGT enriches employee development through career pathing and mentoring.

In 2019, IGT's Office of Diversity and Inclusion expanded its Diversity and Inclusion Groups (DIGs), adding SuperAbilities at IGT, which empowers and promotes the rights of people with disabilities; Military Veterans at IGT; and a group for employees age 50 and over. These were added to the already existing Pride with IGT LGBTQ+ group and the WIN with IGT Women's Inclusion Network group.

Advancing Responsibility: IGT is committed to player protection and product integrity. Through its comprehensive responsible gaming program, IGT contributes features and capabilities to promote safer gambling and prevent underage play. To protect data, a robust security incident management system is enacted to prevent cyberattacks 24 hours a day.

In 2019, the Company joined the Global Lottery Monitoring System, as well as the Sports Wagering Integrity Monitoring Association, to support responsible gaming in the betting vertical by addressing concerns around match-fixing and continuous monitoring.

Supporting Our Communities: IGT supports communities where it operates and where its employees live through corporate programs that align with its sustainable development goals (SDGs). IGT's Community Ambassador program focuses on community engagement at the local level while aligning with global giving efforts. Employee-driven giving programs complement the corporate programs by supporting the local causes that are important to individual employees.

IGT's flagship community initiative, After School Advantage, has provided non-profit community agencies and public schools with 300 digital learning centers in the past 20 years to help at-risk children gain critical, competitive skills, further supporting the Company's SDGs. IGT refreshed the program to support inclusive and equitable quality education and future employment with an emphasis on Science, Technology, Engineering, Arts, and Math (STEAM).

Fostering Sustainable Operations: IGT ensures its suppliers meet high economic, ethical and environmental standards as outlined in the Company's Supplier Code of Conduct. In addition, IGT strives to continually improve its environmental management systems and processes to reduce its environmental impact.

In 2019, IGT offices and facilities worldwide implemented environmentally friendly initiatives such as applying practical lighting schedules to save 251,000 kWh at the Las Vegas office; installing a high-powered corrugated cardboard baler to create 286 tons of recyclable material at the

Reno, Nev.

site; and lowered CO2 emissions by 64 tons for Lottomatica in

Italy

by executing remote troubleshooting for point of sale terminals.
The 2019 report is available online at www.IGT.com under Global Responsibility.
SKS365: The Complementary Betting Offer on Horse-Racing Lands on Planetwin365.it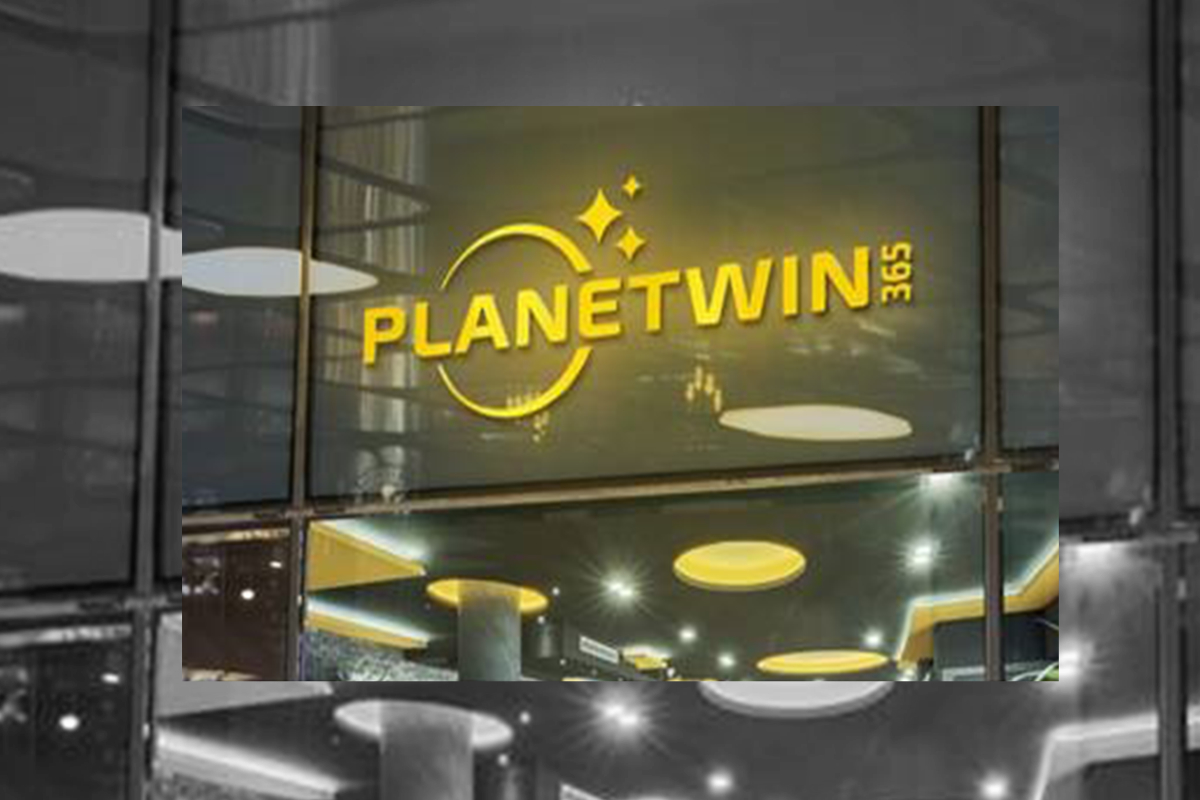 Reading Time:
< 1
minute
The most complete horseracing offers ever with races from all over the world, seven-day per week is now available on the Italian bookmaker's online and mobile channels
The Horse-racing product becomes part of Planetwin365's online offer in great style. Thanks to the synergy with the Italian provider MST, SKS365 is going to revolutionize its current offer with the launch of the complementary horse racing offer on the Planetwin365.it website.
Starting from today, Planetwin365 customers will have the chance to test their abilities with the most prestigious international horseracing: from the Dubai World Cup to the famous Royal Ascot, until the most important competitions in UK, Sweden, France, USA and all countries with a strong tradition in this discipline. In total, it will be available on the Planetwin365 website- over 200 races a day, 24-7, seven days per week, thanks to the introduction of the complementary offer. This will allow the bookmaker to provide a richer and more global gaming offer, aimed to satisfy the gaming preferences for recreational and more experienced customers.
The whole horseracing betting offers will be available in preview in the new online section dedicated to horse racing from both desktop website through PC and mobile version as well as native app, both on iOS and Android, and then will be subsequently integrated into the retail network.
The launch of the complementary horse racing offer on the online and mobile channel further expands the product portfolio of Planetwin365, by meeting the needs of its customers to offer them an increasingly engaging, competitive and autonomous gaming experience.