NBA Conference Semis: this week's betting market movers and shakers from Cloudbet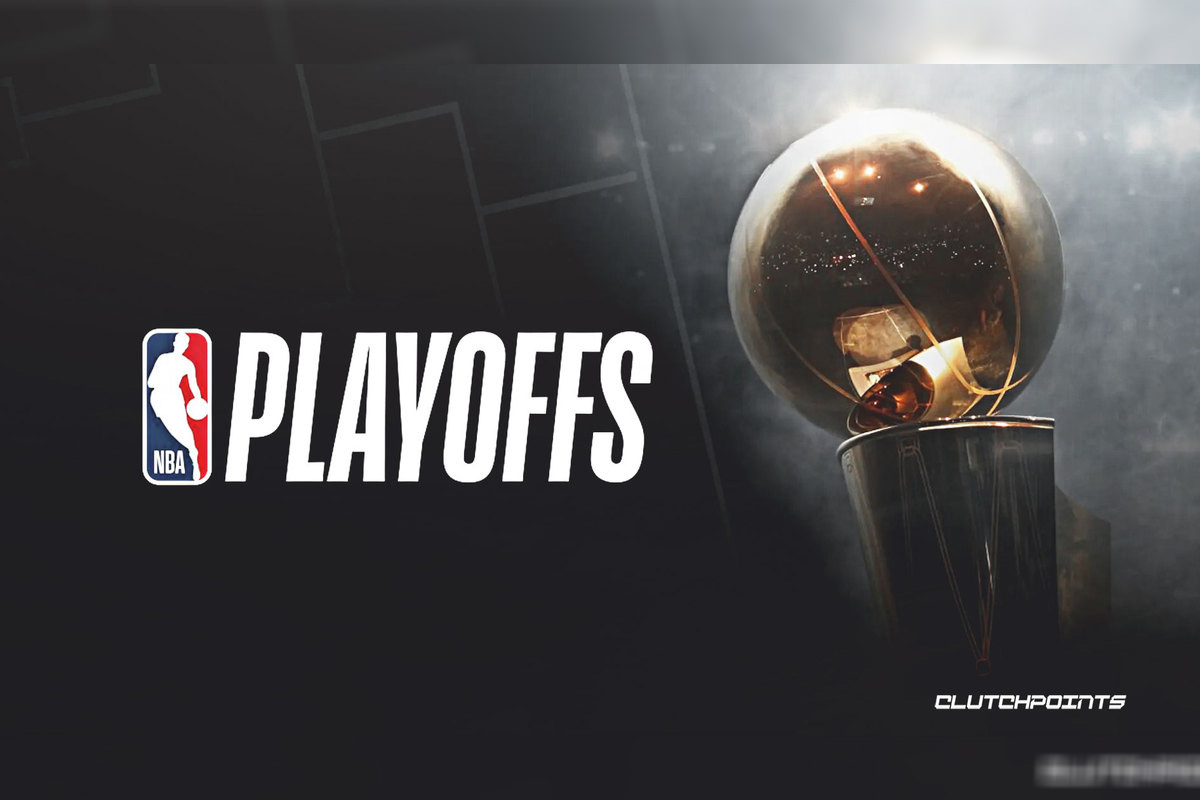 Reading Time:
5
minutes
For all intents and purposes, it was a hell of a first round in the NBA playoffs. There were series sweeps (adios Philadelphia, adios Indiana) and a couple that went all the way (hello Houston, hello Denver).
There were buzzer-beaters and phenomenal scoring efforts heralding the emergence of the game's next superstars (see Doncic, L., Murray, J.) as well as heart-breaking individual efforts that ultimately came to naught (see Mitchell, D.).
The game's best-known player (see James, L.) rediscovered his imperious form, while the reigning MVP (Antetokounmpo, G.) needed a first-game scare before eventually rolling over his scrappy first-round opponents.
In the midst of all that, there was a temporary halt to protest yet another police shooting in America. Yes, there has been no shortage of drama in the NBA bubble, even without the crowd support and the home-court advantages conferred to higher seeded teams. Arguably, the games have been more dramatic precisely for those reasons.
With the first round out of the way, it's appropriate for Cloudbet's trading experts to look at the big movers in the outright markets, as we continue to head into the next stage – the Conference Semifinals – of the most audacious sporting experiment ever undertaken.
Celtic pride
Title odds: 7.09/+609 (from 14.7/+1374 at the start of the first round)
The Celtics have replaced Milwaukee as the favourites to take the Eastern Conference title after sweeping Philadelphia in the first round and taking a 2-1 lead over the Toronto Raptors. Jayson Tatum has been a stud in the playoffs, leading his team with 27 points per game, with solid support from Kemba Walker and Jaylen Brown. They've certainly stepped up and for now are more than accounting for the injured Gordon Hayward's absence.
Meanwhile, their current opponents, the Raptors, have defied expectations this season even without star guard Kawhi Leonard, who left for the Los Angeles Clippers after leading Toronto to the NBA title last year. The Raps stellar run looked to be faltering in the face of a seriously motivated Celtics unit, even though they've kept their hopes alive with a Game 3 win.
Still, that win required a buzzer-beating 3-pointer from OG Anunoby, in a game where Boston looked a little too casual. Expect the Celtics to reapply themselves, and with Raps All-Star Pascal Siakam still in lacklustre form, Boston may just have the edge in talent.
The markets slightly favour Boston to win the series in six games (3.5/+250) and move on to the conference finals.
Milwaukee Falters
Title odds: 7.79/+679 (from 3.52/+252 at the start of the first round)
The Bucks, title favorites for much of this year, have had a less than stellar bubble experience, and they've been big drifters in the past week. They've won just 7 out of their 15 games since the season restarted, a far cry from their 77% win rate during the regular season – and they've now lost the two opening games of their series against the Miami Heat.
There are now indications in the market that Milwaukee gets put out this round. The line on a Heat series win is now 1.57 (-173), compared with 2.39 (+139) for the Bucks.
Commentators have questioned Milwaukee's ability to defend strong 3-point shooting teams and their ability to close out tight games. They've suffered from sloppy ball handling, giving them the second-highest turnover rate among teams in this year's playoffs.
Don't discount the star power: Giannis Antetokounmpo is a clear favourite to win his second-straight league MVP award, and he'll do everything he can to give the Bucks their first title since 1974. He'll need much more help from the likes of Eric Bledsoe and Khris Middleton, who have been inconsistent on the offensive end.
Antetokounmpo said as much after his team's tight Game 2 loss against the Heat: "It's about us. It's always gonna be about us. That's why we practice. That's why we go through our game plan. That's why we've got to come out and play harder," he told reporters.
Miami heats up
Title odds: 8/+700 (from 29.4/+2846 at the start of the first round)
The Heat's line has improved significantly after they swept Indiana 4-0 in the first round and kept their streak going against the Bucks. Miami cornerstone Jimmy Butler is playing close to his All-Star best, in spite of an indifferent (and very tight) Game 2 against Milwaukee.
Still, that game brought home how strong his supporting cast has been during these playoffs. This is a line-up that outgunned Indiana by an average margin of 10.5 points per match, and includes Duncan Robinson, who is fifth in the league for made 3-pointers this season.
Did we mention earlier that the Bucks have trouble defending 3s? The Heat made 37.9% of their regular-season attempts from beyond the arc, the second-highest rate in the league.
They can certainly pour on the points on a good day, but so can the Bucks. The key for Miami will be how they handle Antetokounmpo defensively, while keeping half an eye on his supporting cast to make sure they don't light up. The Bucks know firsthand that a comeback is possible: Last year, they won the first two games against Toronto in the conference finals before losing four straight. Miami would do well to take heed – this series is far from over.
We the West
Los Angeles Clippers title odds: 3.14/+214 (from 3.84/+284 before the first round)
Los Angeles Lakers title odds: 3.54/+254 (from 3.77/+277)
While not a massive improvement in their lines, it's worth just talking about the two LAs because of their star-studded line-ups, and because they're favoured to face each other in the Western Conference finals.
The Clippers were efficient and effective in dispatching Dallas in the first round, even through injury and Covid-related personnel issues. Kawhi Leonard is the highest scorer of all players left in the playoffs, and his Clippers have averaged more points than any other unit in the postseason.
The Clippers are well rested compared with current opponents Denver, which had to survive a bruising 7-game series against Utah. LA are boosted by the return of guard Patrick Beverley from a calf injury, who will play big defensive minutes shadowing Denver stud Jamal Murray.
With all this in mind, markets favour the Clippers to prevail over the Nuggets in the current round. LA thumped Denver by 23 points in Game 1 of their series.
Meanwhile, after early bubble yips, the Lakers rediscovered their offense in their first-round 4-1 wine over Portland. GOAT contender Lebron James lifted his game when it mattered, as he has done frequently in his career. He's currently the playoffs' assists leader, with 10 dimes per game, while he and running mate Anthony Davis are in the top 10 for scoring.
The Lakers averaged 117 points in the Portland series, after posting 106 per game in the 8 regular season games in the bubble. They go up against a Houston Rockets team that can also score by the truckload, but is coming off a 7-game series against Oklahoma City. Rocket guard Russell Westbrook has been struggling with form and a thigh injury. All of that means the Lakers are heavy favourites (1.15/-654) to beat Houston (5.48/+448).
Results and odds are current as of 8am UTC on Friday 4 September
The Cloudbet Story
Cloudbet is a proud pioneer of crypto betting. Born in 2013 with a trailblazing spirit, Cloudbet embraced blockchain technology to give players privacy and financial freedom like never before. Since then, we have taken over 10 million bets, earning a reputation as the most trusted and secure name in the crypto-gaming space. 
We wrote our own rules and audaciously created an industry we are highly respected in. But that's just the beginning. As always, it's what comes next that really excites us. We keep innovating, delivering world firsts time and time again.
Opportunities are boundless, and with the same passion and ambition that has taken us to the top, Cloudbet will keep enhancing the entertainment experience for players around
the world. We're here to raise the game.

Gaming Americas Weekly Roundup – November 23-29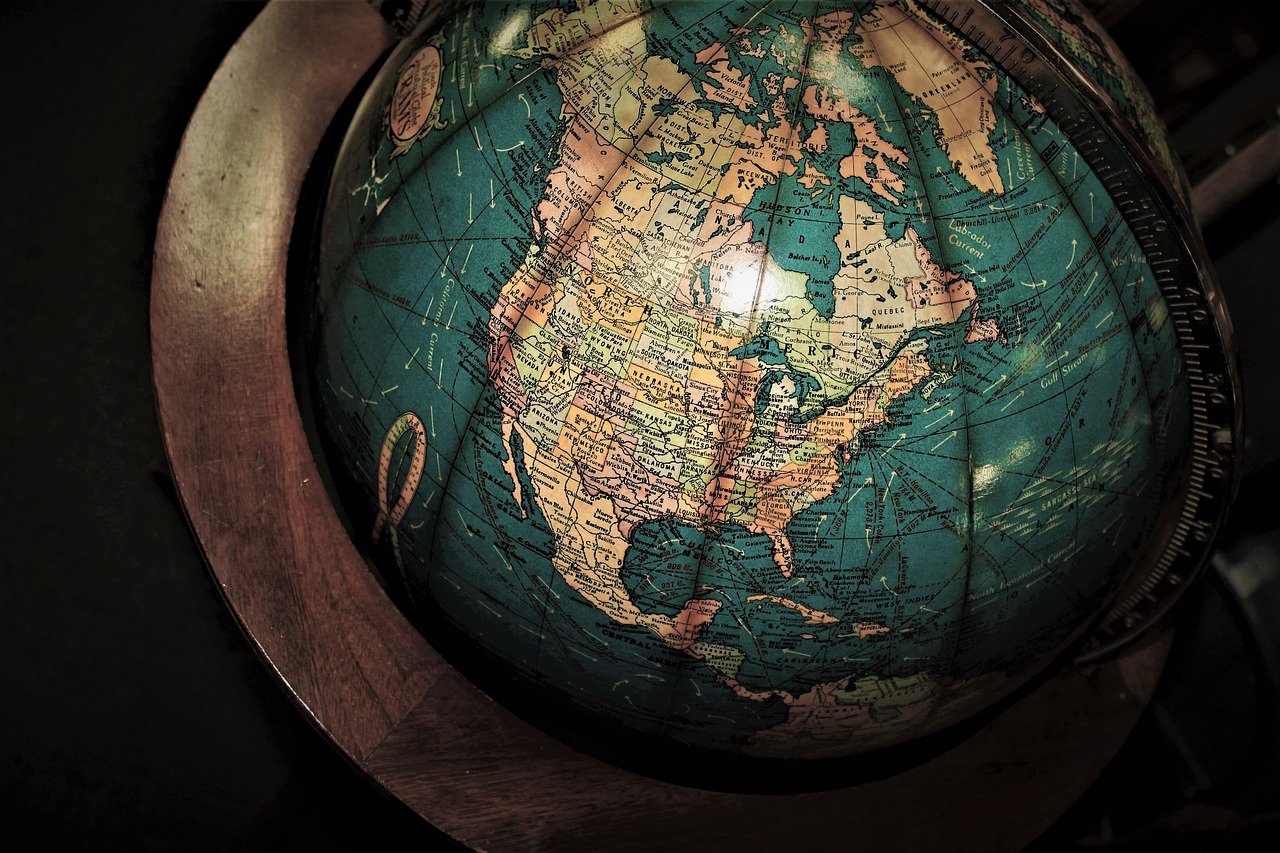 Reading Time:
3
minutes
Welcome to our weekly roundup of American gambling news again! It was again an eventful week in the USA, despite the still-active virus attack.
Here, we are going through the weekly highlights of the American gambling industry which include the latest news, new partnerships and new acquisitions. Read on and get updated.
Latest News
Caesars Entertainment's Atlantic City resorts have reached the impressive milestone of distributing one million masks to its employees and customers. During the Harrah's Resort's 40th anniversary festivities, Harrah's longtime customer Angelina Lanza received the one-millionth mask.
The Indiana Gaming Commission is expected to revise its order requiring Caesars Entertainment Inc. to sell the Horseshoe Casino in Hammond by the end of the year. Sara Tait, Executive Director of the Indiana Gaming Commission, said that the commission likely will defer Caesars' mandatory divestment of the state's most popular casino for at least one additional year.
The Kansas Lottery has temporarily put a stop to in-person claims due to a rise in Covid-19 cases in the state. Customers who want to claim on a winning ticket will now have to do so by mail. Any prize of over $600 must go through the Lottery's headquarters. The process requires customers to fill out the back of the lottery ticket, sign it and send it by mail with a printed claims form.
A state agency has launched a one-year study on gambling addiction in Illinois. Results from the report will be used by the Illinois Department of Human Services to help direct future strategies to prevent problem gambling and increase access to treatment and services.
Travis J. Iles, Commissioner of the Texas State Securities Board, has announced a series of enforcement actions against fifteen fraudulent online investment scammers. The enforcement actions highlight a key tactic of fraudulent investment platforms – using the internet and social media to broadly recruit new victims into the schemes.
Partnerships
Golden Matrix Group Inc. has entered into a partnership with Playtech plc. Under terms of their deal, Playtech will have the exclusive rights to distribute GMGI's newly-developed suite of Esport, peer-to-peer betting games and GMGI's successful AI player acquisition and retention system throughout Playtech's extensive global network. Also, Golden Matrix will be granted non-exclusive rights to distribute Playtech's most popular games through its vast operator network. Playtech gaming software distributed by GMGI will include live dealer games, slots, table games, bingo and poker.
Kindred Group's Unibet has expanded its comprehensive product offering in Pennsylvania by launching online live dealer tables from Evolution, the leading provider of live casino solutions. Unibet already has a close relation with Evolution in New Jersey and Europe. Unibet will now offer multiple live Blackjack and live Roulette tables in Pennsylvania, with other live games coming later this year.
TransAct Technologies Incorporated has announced that it has been selected by the all-new Circa Resort & Casino in Las Vegas to support the opening of their new gambling floor. Circa has chosen TransAct's industry-leading Epic 950 and Epic Edge printers for use in all of their 1350 slot machines.
Acquisition
Canadian gaming and esports company GameSquare Esports has signed a Letter of Intent (LOI) to acquire 100% of the issued and outstanding shares in Reciprocity Corp, a privately held gaming and esports company. Under the terms of the LOI, GameSquare Esports will issue 43,750,000 common shares of GameSquare to the shareholders of Reciprocity.
Compliance
Nuvei Technologies Inc., a subsidiary of Nuvei Corporation, has received approval to support the sports betting and iGaming industry in West Virginia. With the approval, the Company will be allowed to operate as an iGaming supplier in compliance with the codes outlined in West Virginia's Interactive Wagering Act and provide services for sports betting operators under West Virginia's Sports Wagering Act.
Landcadia Holdings II Inc. has secured regulatory approval from the New Jersey Casino Control Commission to acquire Golden Nugget Online Gaming Inc.
Gaming Americas Weekly Roundup – November 16-22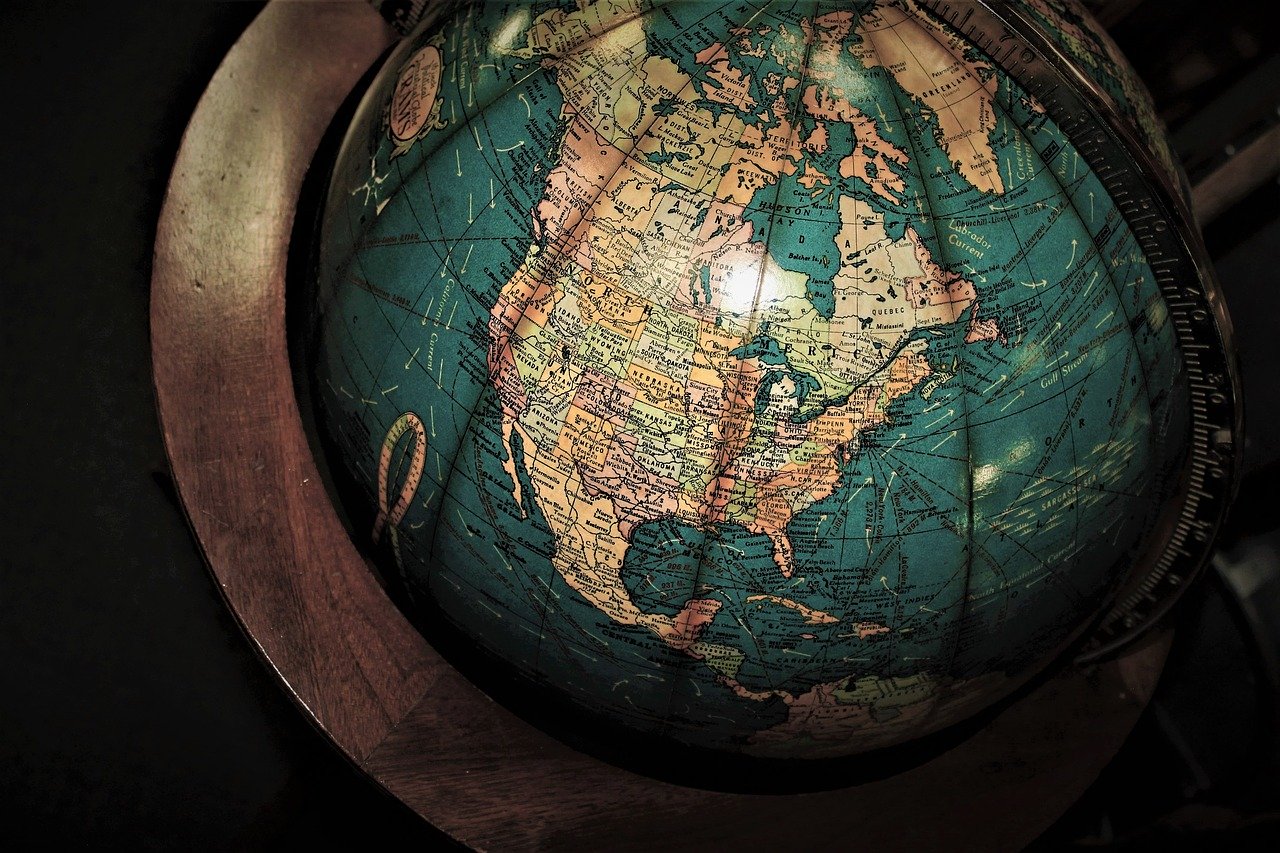 Reading Time:
3
minutes
Welcome to our weekly roundup of American gambling news again! It was again an eventful week in the USA, despite the still-active virus attack.
Here, we are going through the weekly highlights of the American gambling industry which include the latest news, new partnerships and new acquisitions. Read on and get updated.
Latest News
Score Media and Gaming Inc. has introduced Bet Section, its new integrated and personalised suite of betting features. According to the firm, the new dedicated home within theScore's media app takes its innovative cross-platform media and betting experience with theScore Bet to the next level. Bet Section delivers suite of new personalised betting features, further deepening theScore's industry-leading media and gaming integrations. Personalised betting features include prioritised and tailored markets, live bet tracking and exclusive promotions.
The Cordish Companies has celebrated the opening of Live! Casino Pittsburgh. The eagerly awaited $150 million Live! Casino, located at the Westmoreland Mall in Pennsylvania, is scheduled to open its doors to the general public at 6:00 am on 24 November 2020. The Cordish Companies' Principal Jon Cordish, Managing Partner Joe Weinberg and Cordish Gaming Group President Rob Norton were joined at the ribbon-cutting ceremony by incoming state Senate Majority Leader Kim Ward and state Representative George Dunbar.
The Argentina government has decided to raise the online gaming tax rate for 2021. Online gambling has barely been regulated in Argentina, but that hasn't stop authorities from approving a tax increase for the sector. As contemplated in the 2021 Budget, the rate online operators pay will rise from 2% to 5% next year.
Partnerships
Online gaming platform developer LatamWin has entered into a partnership with edict egaming, a subsidiary of Gauselmann Group, which will bring new benefits to Merkur game users in Latin America. One of the main goals of the agreement is to engage online gaming operators and all those new companies of the industry, LatamWin said in a press release.
Scientific Games Corporation has signed a new five-year deal with the Massachusetts State Lottery Commission (MSLC). As per the deal, Scientific Games will supply its world-leading instant games, second chance promotions and digital engagement programmes to the Massachusetts Lottery. Scientific Games' new contract, which may be extended up to two years by MSLC, includes consumer digital services that will engage players through exciting second chance game features and help the Lottery protect and grow revenues for the Commonwealth.
JCM Global and The Mint Gaming Hall at Kentucky Downs have expanded their partnership again. As per the deal, JCM will upgrade all 450 games in the casino to its award-winning iVIZION bill validator with ICB Intelligent Cash Box system. Also, JCM will install its iVIZION with ICB and GEN5 Thermal Printer in the newly expanded casino area, which houses approximately 600 games and opened in September.
New Appointment
GVC Holdings PLC has appointed Martin Lycka as its Senior Vice President for American Regulatory Affairs and Responsible Gambling. In this role, Lycka will be responsible for expanding GVC's licensing and regulatory structure in the US and underscoring the company's commitments to responsible gambling, sports integrity and regulatory compliance. Lycka will also lead regulatory affairs in Canada and support GVC's Latin America regulatory strategy as the company looks to establish state-regulated offerings in these regions.
New Acquisition
Bally's Corporation has completed the acquisition of Bally's Atlantic City Hotel & Casino from Caesars Entertainment Inc. and Vici Properties Inc. The purchase price of the acquisition was $25 million, subject to customary adjustments, and was funded with cash on hand.
Compliance
The Virginia Lottery has received 25 applications for mobile sports betting permits. The names of the companies that applied are not revealed by the Lottery. Big-name companies like DraftKings, FanDuel and Penn National Gaming, affiliated with Barstool Sports, and major casino operators have already shown interest in Virginia's sports betting industry and may be among the applicants.
SPORTS DATA COMPANY BETEGY RAISES CAPITAL FROM JKR INVESTMENT GROUP FOR U.S. EXPANSION; RETAINS GLOBAL GAMING EXPERT BILL PASCRELL FOR BOARD POST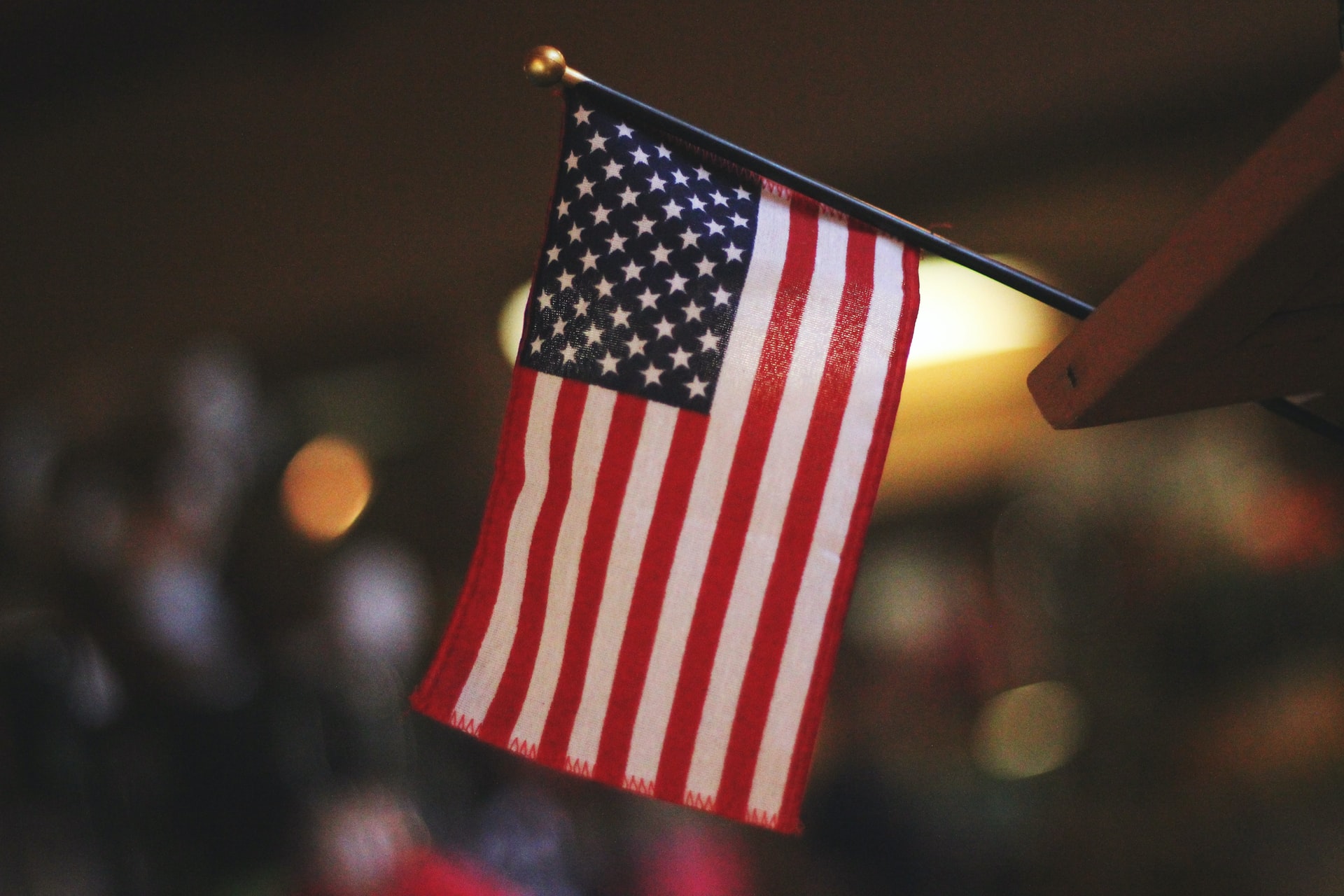 Reading Time:
2
minutes
BETEGY, a sports data content production service based in Warsaw, Poland, has raised a new round of investment capital from JKR Investment Group, to support its ambitious United States expansion plans.
To help guide its U.S. growth, the company has retained Bill Pascrell, III, Esq., as a supervisory board member.  Pascrell, a globally recognized gaming industry attorney, advisor and strategist, is a partner in Princeton Public Affairs Group, Inc., a public policy consulting and advocacy firm.  
Betegy is an automated content creation system which turns complex sports data into engaging graphics, animations, banners, widgets and texts.  Using machine learning algorithms, the service provides betting operators and media companies with analytics and data visualization by generating high-quality, personalized content. 
Founded in 2012, Betegy clients include ESPN, Tipico, Ringier Axel Springer, Bwin, Yahoo Sports, Sportsbet.io, and Winners.net. With JKR's financial investment and Pascrell's management insights, Betegy plans to help U.S media companies, gaming operators and professional sports leagues to gather and display complex data from multiple sources, in fast and easily understood formats. 
The European JKR Investment Group specializes in investments in the tech entertainment industry, helping ambitious start-ups and growing companies to build profitable entertainment businesses using its wide network and in-depth industry expertise.  The Group invests in the igaming, digital marketing, fintech, and esports sectors.
Alexander Gusev, CEO and Managing Partner of JKR, expects the JKR investment "will strengthen our ecosystem and help Betegy to compete successfully in the dynamic and growing market. We are delighted to extend our portfolio with investment into the industry innovator: Betegy is an excellent example of how a service can help clients amplify their specialists' resources, releasing them from routine production. Operators, sports leagues and online media, their users and wider communities will benefit from Betegy's leading data technologies and services"
Widely known for his gambling industry expertise and successful advocacy among national and state policymakers, Pascrell represents dozens of clients from around the world including Hard Rock International, Golden Nugget, GVC Holdings, Lottoland, Monmouth Park Race Track, Meadowlands Race Track, PointsBet, PokerStars, Amaya, A Game Above, Hexigames, GiG, and BetMakers.  
Pascrell's work has been pivotal for several major gaming industry milestones including the successful legalization and regulation of U.S. sports betting through a 10-year campaign to repeal the Professional and Amateur Sports Protection Act (PASPA), culminating in the U.S. Supreme Court's 2018 landmark ruling.  He also led the successful campaign to bring legalized and regulated online gaming to the U.S. in 2013.     
Pascrell said, "Joining Betegy as a new Supervisory Board member provides a great opportunity and responsibility toward a growing U.S client base. Led by Alex Kornilov, CEO & Founder, Betegy has combined cutting-edge technology with a powerhouse management team for a truly global reach.  Betegy is a strong and dynamic company that has the tools and leadership to penetrate the U.S. market and to provide unique data content to its growing U.S. clientele."       
Kornilov explained, "This is a new chapter for Betegy clients as together we change the approach to data-driven content production globally. Our partnership with JKR Investment Group is more than a financial backing of our vision.  We gain in-depth industry expertise and access to a wide network, which will accelerate our growth.  
"At the same time," he added, "Bill Pascrell's long experience in U.S. and global markets will be invaluable as he helps us to navigate new markets. His experience is vital for Betegy's success in the U.S."