"We want to innovate and ensure that no two releases are ever the same": Exclusive Nordics interview with Darren Stephenson from Push Gaming.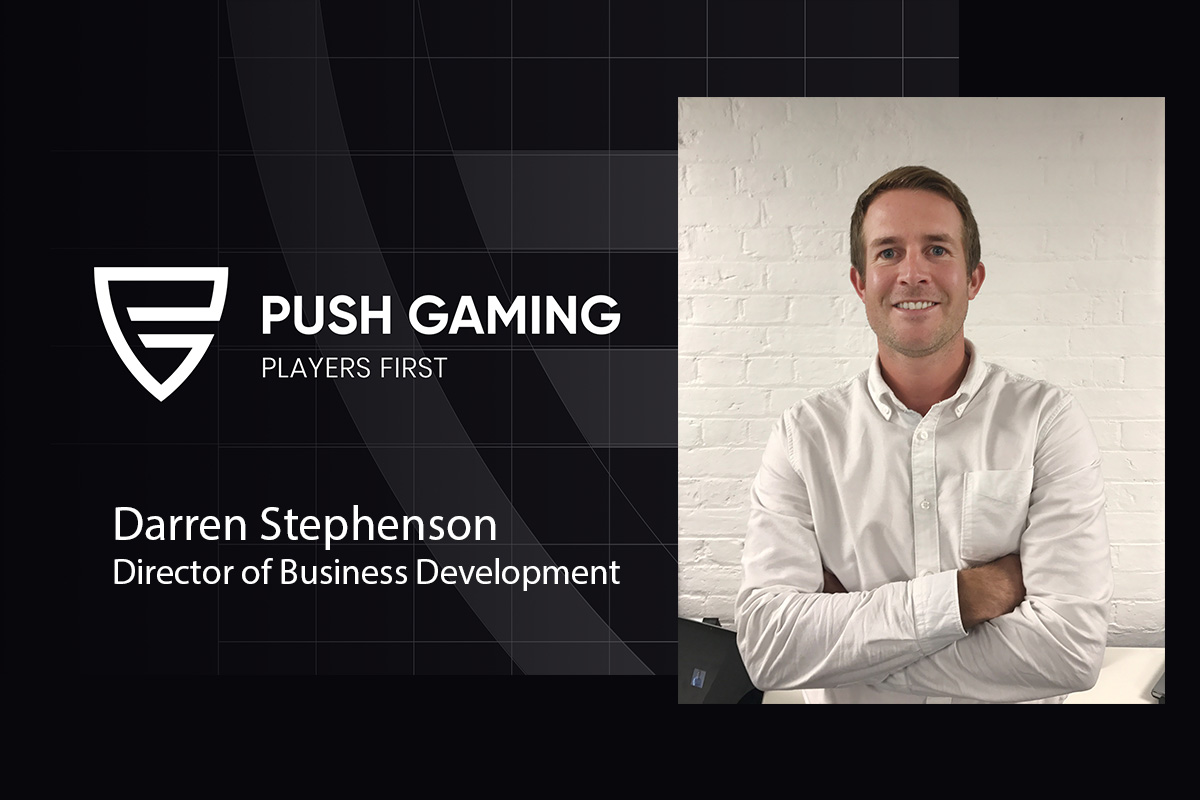 Reading Time:
3
minutes
The Nordic region arguably has some of the most demanding players in Europe when it comes to slots – we caught up with Push Gaming's Director of Business Development to talk through the supplier's success in capturing their attention.
Can you give us a quick snapshot of Push Gaming's operations in the Nordics?
The decision to enter the Nordics was a strong option for us for a couple of reasons. Primarily, this was due to the fact that the Nordics is one of Europe's most established gaming regions. Online gambling (and in particular slots), are very popular there, so becoming a part of this was an obvious choice.
Also, at that point in time, we had chosen the Relax Gaming platform for our distribution channel. This provided us with a fantastic opportunity to reach a number of respected Nordic operators that were already integrated onto the platform and enabled us to establish a foothold in the region quite rapidly.
Naturally our CEO James Marshall started spending more time in Malta working with our partners to promote the games and ensure everything ran smoothly for them. Over time, and with plenty of Scandinavian operators having their base in Malta, it was a natural progression into becoming a really key region for us.
Why do you think your games have proven so popular in the region?
Scandinavia is one of the most mature markets when it comes to slots, and our slots are designed to be different and challenge the status quo.
Our design team utilises cutting-edge technology to deliver an immersive experience. The attention to detail, which is so important to us, fits perfectly in a market where players notice the smallest of differences, and our quality versus quantity approach resonates well with such a demanding group of players.
How would you profile the typical Scandinavian player? Are there typical demographics?
We try to avoid getting drawn into focusing too much on specific demographics. We simply aim to create a highly entertaining product that is set to resonate with all types of players.
We want to innovate and ensure that no two releases are ever quite the same. Of course, there are certain themes which you might expect to resonate with one region or market more than others, and that might become part of our launch planning discussions with our partners.
A good example of this might be that we have very high hopes for Joker Troupe, as the Joker theme has always proven so popular in the region.
The key takeaway for us here is much its popularity resonated with our approach. After all, we're an entertainment company at heart – and evidently with the right combination of maths, graphics and immersion, we've learned that you can engage and entertain multiple types of players with the same game.
Are there certain design elements of game mechanics that you look to incorporate to meet regional preferences?
When it comes to mechanics, HypermodeTM, the in-game feature for Joker Troupe, has also been very well-received. It gives the player a timer instead of a set amount of spins, and when landing enough of the joker symbol, players can reset the timer and continue spinning.
The game is a fusion of a popular theme combined with exciting mechanics and was heavily influenced by the Scandinavian markets and the demand we're seeing from Nordic players. The product owner that ran this project was also Swedish so his own experiences and preferences would of course have had an influence on the end result also.
That's not to say we launched Joker Troupe with plans to make it all about that region, but rather – if it's good enough for players renowned for their discerning nature, then we're likely on to a winner.
How do you view the development of the Swedish market since regulation at the beginning of 2019?
It's certainly evolving. It may have been a somewhat rocky start but being suppliers, we're lucky that it's been less of an issue for us. Sweden's licensed gambling operators still reported strong numbers in revenue for the first half of 2020 so the market remains extremely important and will continue to be a key market for us and will certainly stay a big part of our future plans.
What can you tell us about your plans for 2021 and beyond for these markets?
In general, I see no reason why Scandinavia can't continue its successful upward trend. Regulation will of course have an impact and is something that will need to be monitored.
When it comes to potential expansion, we are very close to launching with one of, if not the biggest, operators in the region – so we are super excited to see our games going live and look forward to sharing more news on that partnership.
We'll also be steadily innovating and tailoring our platform in line with our planned expansion, which we hope will be of great benefit to our partners. And of course, we wouldn't be Push Gaming if we didn't have a line-up of new immersive games with great features in development, so stay tuned!

Interview with Casino Robots about No Account Casinos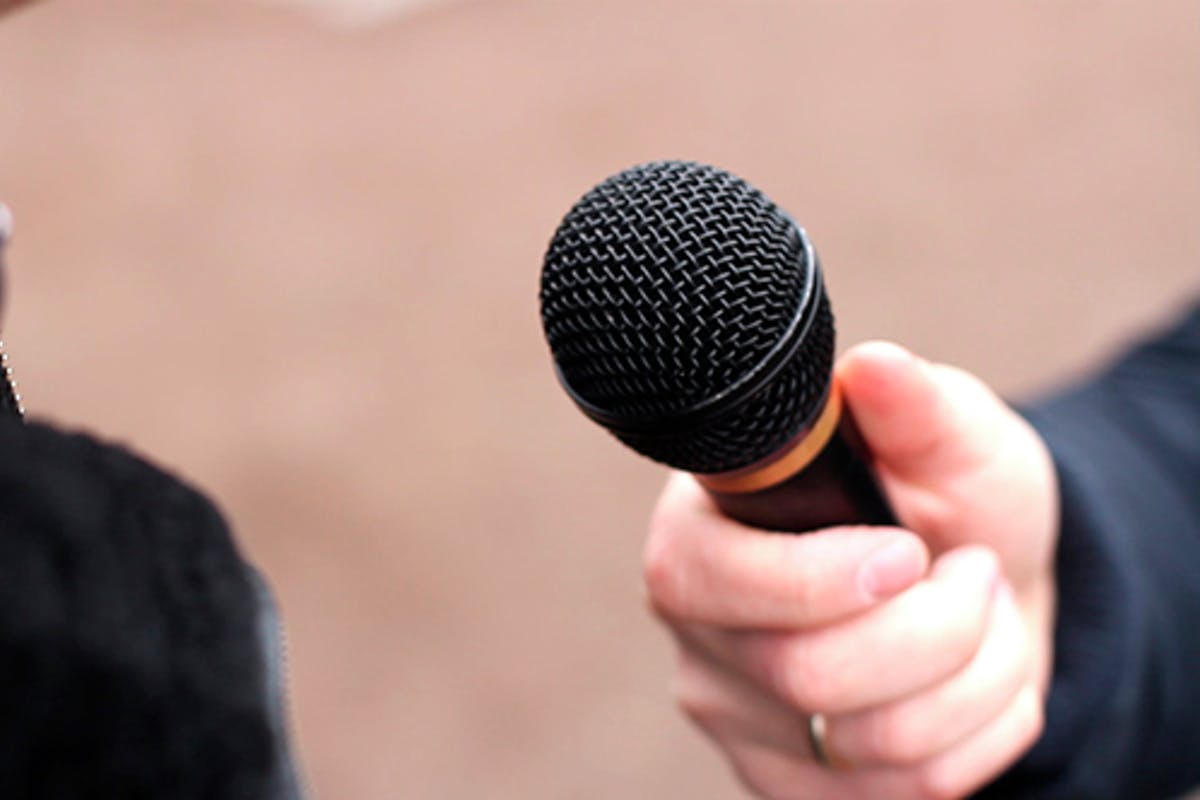 Reading Time:
4
minutes
Casino Robots is a leading online gaming platform where you can play slots, poker, roulette, blackjack, bingo, baccarat, keno, and more – for free.
Why did we choose to interview Casino Robots
There are several online gaming models available and "no account casinos" is one of them. The model is popular with first-time players. There's no signup process or account verification needed to get behind the slots or card tables.
Casino Robots spent time analyzing the offers from all the leading no account casinos. As industry leaders and influencers, Casino Robots aims to give you the information you need to enhance your online gaming experience.
In this post, Casino Robots breaks down the benefit of no account casinos.
Q: Why did you decide to review all of the no account casinos?
A: We decided to review the leading no account casinos in the industry to level the playing field for new gamers. 2020 saw millions of gamblers around the world transition from visiting the local casino to playing online.
With so many new players coming into the digital market to find action, there are plenty of bad actors out there running scam sites. At Casino Robots, we wanted to give players a resource to find the best no account casinos and those they should avoid.
Q: How do you rate the no verification casinos?
A: Assessing a no account casino is a challenging task for our review team. When we look at a no account casino, we're interested in finding out information regarding critical aspects of the platform's safety and fairness.
We start by looking at the casino's cyber-security, ensuring they use encrypted networks and that they meet all aspects of cybersecurity protecting the customer.
We also assess the casinos offering by the speed of transactions – how long it takes to fund your account and process a withdrawal.  Other important factors that sway our decision include the types of payment methods and the support available to players.
Q: Have you tested the no account casinos?
A: Yes, Casino Robots tests all the no account casinos we review. We put real money into accounts, play some games, and make a withdrawal to assess the entire player experience from start to finish.
Q: What are the main differences between traditional and no verification casinos?
A: If you're playing with a traditional online casino, you'll need to sign up for an account. The signup process involves giving the casino your personal information. You'll also need to provide them with a form of photo ID, and in some cases, a proof of address.
The purpose of this process is to fulfill "Know Your Customer" (KYC) policies to prevent money laundering through digital casinos.
With a no account or no verification casino, the operator doesn't request any personal information to open an account. Therefore, if you want to play slots for free, you can do so without handing over your information to marketing teams.
Q: For what kind of persons are no account casinos suitable?
A: If you want to remain anonymous online while playing casino games, a no account casino is your best option. Log onto your VPN, and visit your favorite venue for a few games without anyone requesting personal information from you.
No account casinos suit US players that want to avoid marketers and any regulators sniffing around their digital footprints. With a VPN and a no account casino, no-one knows where you are in the digital universe or what you're doing.
No account casinos are venues suiting first-time online players. These players don't want to jump in the pool right now; they want to get their feet wet in the gaming world. No account casinos are for those players who want to try their luck on a few hands of poker or some slots. Operators understand that not everybody wants to sign up and start playing with thousands of dollars right away.
No account casinos are the so called "fast payout casinos" and are very suitable for those who want to take their money instantly out of the casino. Most of these types of casinos operate with cryptocurrencies and transactions are processed in seconds.
Therefore, no account casinos exist to give players a taste of what they can expect when signing up for a real casino account.
Q: What is Casino Robots' opinion about no account casinos?
A: If you want to play on a no account casino venue, make sure it's legit. Read through the review archives on Casino Robots for more information on the platforms you're thinking about using online.
No account casinos are tremendously beneficial to players if they have good management and follow best practices. However, a few fly-by-night operators run bucket shops designed to steal your information and your account.
Avoiding these venues is essential if you want to prevent identity theft and fraud. Casino Robots point out established and credible platforms for your online no account casino experience.
Q: How do no account casinos operate?
A: Casino Robots explains that no account casinos are different from traditional operators for several reasons. First, they don't require any personal data to sign up, and second, they still offer payouts.
However, most no account casinos put limits on daily withdrawals and deposits. You have the option of raising these limits, but you'll have to submit your information to fulfill KYC and AML requirements.
If you're submitting your information to the casino for a payout, make sure you read the terms and conditions. Pay attention to the parts of the agreement stating what the operator can do with your data.
It's also advisable to sign up for a paycard service or use a form of payment other than your credit card or bank account when funding or withdrawing from your casino account. This strategy puts an extra layer of protection between you and cybercriminals.
Q: What are your final words and recommendations to the clients of such casinos?
A: No account casinos are safe, as long as you stick to the recommended venues in our reviews. We checked all our recommendations, finding them to offer ethical and safe no account casinos for new players.
No account casinos will pay you out, and they come in a variety of options for currencies, including Pounds Sterling, Euro's, Dollars, and even Bitcoin! Try a no account casino experience today with one of our approved gaming websites.
OPPORTUNITIES AND CHALLENGES FOR RETAIL BRANDS IN 2021 – Q&A with Robert Dowling, CCO at Singular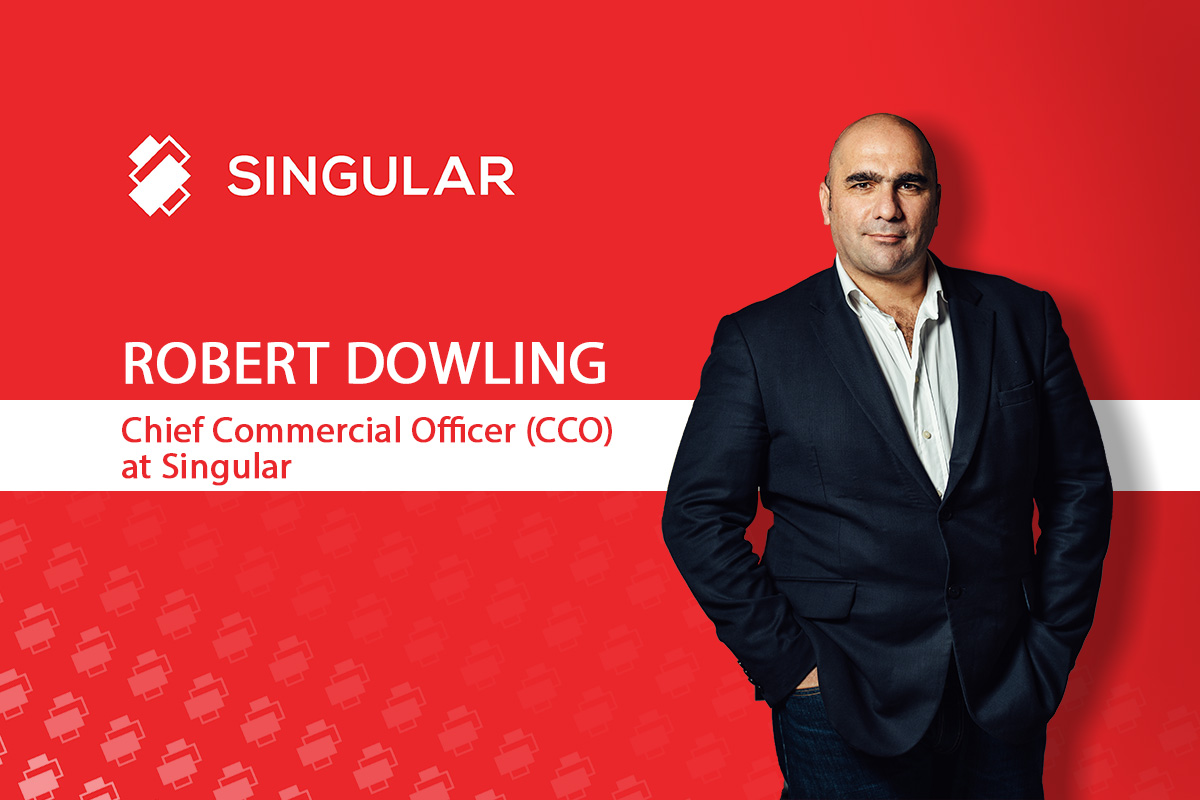 Reading Time:
3
minutes
What are the differences between operating online vs brick-mortar operations (understanding the differences first before discussing what the synergies might be)?
It is a common misconception that having successful brick and mortar operations guarantees online success. These two sectors, although intertwined, are two unique, and very complex ecosystems that require different approaches and technologies for each, even different skill sets. To be successful in both areas, you have to understand the cultural biases, psychological factors, and technology implementation to take advantage of both verticals.
Land-based betshops attract players that enjoy placing a bet with their friends exchanging information prior to placing the bet. This is all part of the pattern of the social gambler. For this type of player, location can be an even bigger factor than the brand itself. However, this does not mean that the social gamer will not go online to place a bet. With the increased use of mobile betting, this has even intensified. Online operators have come up with a number of social features like live chat, live dealers, and options for social sharing of bet slips to recreate the community feeling. In some instances, the engagement between the player and the dealer is reinforced even further via live dealers. For successful online operations, operators must invest in seamless technology that allows their land-based operations to interact and link players to their online portals. For the player, it is essential to experience a seamless transition from the offline to the online space. The seamless technology allows players to start the game at their favorite betshop and continue playing from the comfort of their home.
What challenges operators face when building seamless retail+online operations?
The number one challenge is legacy systems that need to be integrated with modern technology. This also implies that we need people who will understand and be able to manage modern technology. Second, the knowledge gap between what is required and what is actually delivered. The delivery requirements for online operations can be very different from the ones for a retail shop. For example, customer services need to be tailored for the online expectations of the player. We have to keep in mind that we are still an entertainment industry and make sure the brand does not lose that social and fun element to it when it goes online. Moreover, as already mentioned, the player should enjoy an easy transition from offline to online and vice versa with access to their seamless wallet, access to the same games, and betting options. Casinos can take a step further by live-streaming the dealers that are currently present in the physical location.
What are your recommendations for a retail brand that wants to shift towards online operations? What is the best strategy and approach?
We will see an increasing number of operators going online, and there is only one right way to do this is.  Build a unique player journey that delivers a seamless experience for the players from start to end. One way to do this is to acquire an online brand that has the experience and licensing requirements for online operations. This is the right choice if time is of the essence. Another option for the operator is to partner with a platform provider that has experience with taking brands online and flexibility to deliver tailored solutions for each operator. In addition to the technology, operators need to choose a team having experience and time to guide them through the process.
Covid has changed the consumer behavior; we see a strong move to online; What does this mean for retail operations in 2021?
In 2020, retail experienced a lot of hardship and evolution caused by the frequent opening and closing of the physical betshops. This has added pressure on high-street stores with traditional retail operations to move online. In my opinion, the focus in 2021 will be on two strategic points. Firstly, strengthening the online market share while also taking advantage of newly-regulated markets. Second, operators must take a step back, review their offering and identify the weak link, the product that might be falling behind the competition and work on innovative features for their customers. For retail brands striving to take their brand online, a technological strategic alliance that can facilitate scaling while still enhancing the retail offering would be the right way forward.
Additionally, in 2021 we have a number of sporting events that create vast opportunities for growth for both established brands and startups. The pandemic and the push towards online has evened out the playing field for experienced operators and newcomers. Although established brands will enjoy higher trust and loyalty when going online, they need to bear in mind that if the user experience is not on par with the competitors, they might lose the advantage based on their brand recognition.
Exclusive CEE interview with Evoplay Entertainment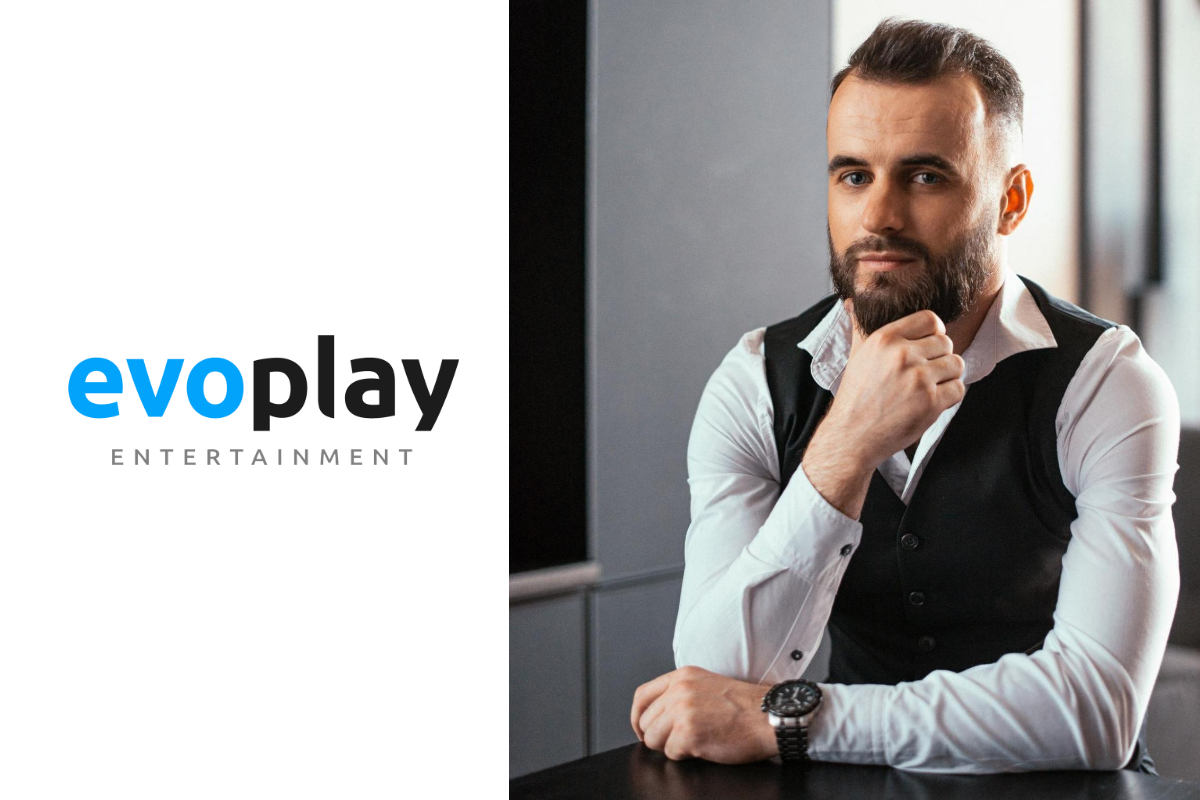 Reading Time:
5
minutes
With the CEE region no doubt set to be one of Europe's biggest growth stories this year, we caught up with Evoplay Entertainment's CBDO, Vladimir Malakchi, to talk through the region's demographics, opportunities and hottest markets through 2021 and beyond.
The CEE region has become an increasingly important factor for growth on the continent, which markets do you see being the main drivers?
It's all about the big-hitters that have an established framework in place, whether that be Bulgaria, Romania, Lithuania, Croatia or any of the other regulated markets. What we've seen in the last few years has been exponential in terms of growth, and that's undoubtedly a good thing. Solid, concise frameworks that allow a safe and level playing field for both player and operator has created a wide berth of entry for multiple international brands across the region. Given the windfall on revenue for governments, rather than seeing GGR go offshore, will undoubtedly prove to be a good thing for local economies, and has already proven to be a significant contributor to national budgets.
In hand with that development comes a surge in the quality of gaming available – as well as a more advanced menu of entertainment experiences – whether that be table games, instant games or slots. I'm fully confident that the advantages of a safe, regulated market will continue to be felt by countries that have established a steady GGR growth rate and a favourable environment for doing business.
In general, how would you define the typical CEE player's profile towards slots, instant and table games? What kind of entertainment are players looking for?
The typical CEE player mainly shares characteristics with those you'd find elsewhere in Europe. Having said that, the transition to online has indeed come later than in the West, so it is inevitable that we see games that have a lot in common with the land-base sector to appeal to players. We're also seeing plenty of interest in instant games (especially when it comes to our stable of titles), which I believe to be a massive growth area. Why? The clue's in the name – they give players a chance to enjoy instant entertainment, lighting-fast game rounds and a quickfire result.
Are there any particular territories that stand out for you as having a unique player demographic?
While we're certainly not a brand that believes in a 'one size fits all' approach when it comes to global delivery, from personal experience I can say that the extent that one sees unique player demographics vary from country to country is relatively minimal. A greater factor that shapes delivery of product, and in effect defining the demographics of the players you deliver to in each market – is the infrastructure and accessibility. For example, with rural or highland areas, slower internet speeds are inevitable and therefore require more adaptable content that can either be leveraged via game engines to enhance the download speed, or alternatively through the application of light technical requirements for the game itself.
Having said that, CEE is digitising at an impressively fast pace. Heavy investment in high-speed broadband coverage can be observed throughout Europe, with 86% of the Czech Republic's rural locations now connected to the internet, for instance, while Romania (as I'm sure any citizen there will be fast to tell you), has one of the fastest internet speeds in the world!
How should operators in the region be looking to tailor / customise their content to further drive retention and engagement?
There's really no substitute for analysing the market in depth. That means closely studying the preferences of local players and the state-of-play for any potential competitors. Operators who get that process right can adapt their offering accordingly, thus driving revenue in the long-term.
We know that while session durations are relatively consistent across Europe, the average stake value is not. This is especially the case in the CEE region, where arguably the economic fallout from COVID-19 can be felt harder than most, which requires a gaming experience that can provide extended entertainment without draining player's bank balances in minutes. This is especially the case for what is a hugely tech-savvy demographic – who are far more discerning than many outsiders would assume – and therefore require a solid product with the maths to back it up. Success here is all about authenticity, and players will recognise a lack of it from a mile off.
Gamification's going to be a hot topic in the months ahead given the need for entertainment – as a market expert, what types of features do you believe will be key in 2021?
Tournaments are very strong right now – and formats that allow players to compete against each other in real time are going to be a mainstay in gaming development this year. I see this as being indicative that providing players with an additional sense of competition, such as pitting players against players through formats like multiplayer gameplay, is a whole new level of gamification in itself that can do wonders for making your products more interesting for your audience locked down at home.
I'm particularly excited about what multiplayer can offer, and we're taking this area very seriously. They're going to be a serious asset when it comes to providing an additional dimension of gameplay. Combine that with faster rounds with instant games (which are very hot right now), as well as the opportunity for more varied stakes – and you have a lightning-fast experience that can create a hugely exciting betting environment and really drive engagement and retention.
Ukraine of course is going to be very closely watched – how would you rate the regulation process so far and do you believe we're on track to go live by mid-next year?
We've seen good progress in Ukraine since July last year when online gambling was officially made legal – and the government has been working hard to get a regulatory framework in place, with a commission already formed to monitor the issuing of licenses to casino operators.
It is also expected that the number of licences that the authorities choose to grant will be limited – this, just like we've recently seen in Argentina, means that we have a queue of foreign operators waiting for certification, and I predict will start seeing the results show in around six months. I look forward to contributing towards the creation of a safe and regulated gaming environment for all, as well as seeing the benefits that gaming revenue will bring to our national economy – just as it has for other regulated CEE territories. The future is certainly looking bright!
And last but not least, are there any leading figures or businesses you can recommend to our readers for 2021 inspiration?   
The biggest source of inspiration to me personally continues to be the fantastic team of staff we've got right here at Evoplay Entertainment. The tremendous success we've enjoyed as a company drives me to strive for more, and I genuinely believe that when we work together as a company, there is almost nothing we can't achieve.
Don't be afraid to take inspiration from your own accomplishments, no matter how large or small. It's a reminder that your greatest days lie ahead – something that's particularly important to remember in the current circumstances!