Revealed: What does it take to become an esports star?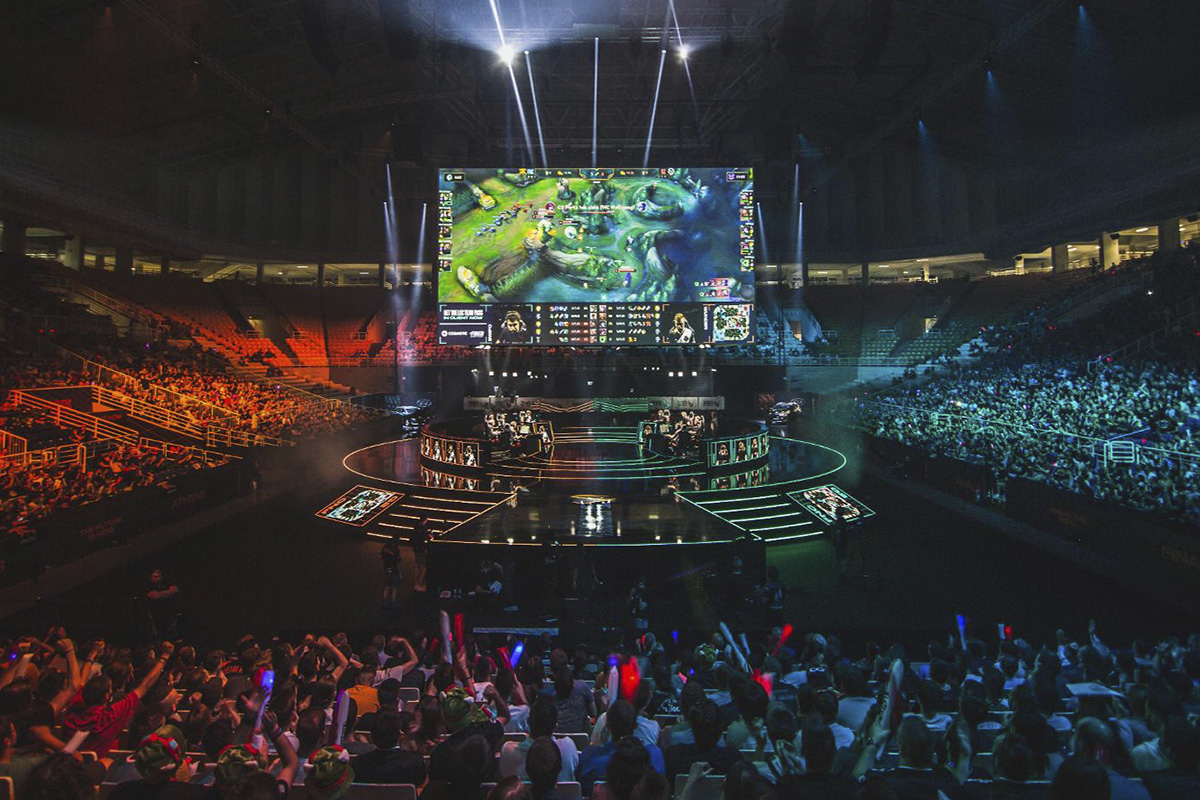 Reading Time:
3
minutes
Johan Sundstein aka 'N0tail' is the top-ranking esports player of 2020, with $6.9 million in prize money to his name
The average age of a top-ranking esports player is 24 for male players and 27 for female
Popular streaming sites have experienced a 20% increase in the number of hours streamed in lockdown
Esports have accelerated into the mainstream in recent years, providing many avid gamers with the opportunity to turn their passion into a career. And with prize funds reaching the millions, being on top of your game certainly pays off. So, what does it take to make it big in esports and how has the industry evolved? Intel explored the ins and outs of the growing esports world.
The making of an esports star
The most top-ranking male players of 2020 are from China (26%), and the most top-ranking female players are from the USA (42%)
Physical health must also be a priority when training for esports, as well as in-game performance
As an avid gamer, what would it take to break into the esports industry and what exactly does an esports star look like today?
Based on the 100 top-ranking male and female esports players of 2020, the average age is 24 for male players and 27 for female. Some are even as young as 16, demonstrating that progression is very possible at a young age.
To climb the ranks, players must be committed to perfecting their game and putting in the necessary training, both in-game and physically. Professionals specialise in one or two games, focusing their time and energy on perfecting their performance.
"The best game to get into when moving into professional gaming or streaming is something you actually enjoy," explains Chris Ball aka 'Sacriel'. "It's clear to see when a streamer is forcing themselves to play a type of game they don't enjoy just because they feel a 'big' game is their only option – so instead find something that you can be passionate about."
Healthy eating and a good night's sleep are also recommended for optimal performance.
Esports host, Frankie Ward says "Esports teams are beginning to bring their routines in line with more traditional sports. Counter-Strike team Astralis, for example, has a coach, sports psychologist, and a physiotherapist. They also have a nutritionist and a sleep doctor that they can access, should they need extra help."
Aoife Wilson, Head of Video at Eurogamer also stresses the importance of physical health, adding that players should "make physical training a priority alongside in-game training, which can not only help with focus and mindset, but in preventing strain or injuries that can come with sitting at your computer for prolonged periods of time."
The esports industry in 2020
The industry, which is currently worth $1.1 billion in 2020, is projected to be worth $1.8 billion by 2022
The top competing countries are the USA, China and The Republic of Korea
Esports have come a long way since their conception – from 'Spacewar' played on the first ever computer to 'Dota 2', best enjoyed on a specialist gaming PC. So, what does the industry look like in 2020?
Today esports have the potential to fill huge arenas with thousands of fans. Not to mention the additional at-home audience watching live competitions streamed online. The Intel® Extreme Masters, held in Katowice in 2017, was one of the largest esports events in history, with a live attendance of 173,000 and viewership of 46 million.
While many live 2020 esports events were forced to cancel in response to the coronavirus pandemic, some went ahead in a virtual format. In fact, popular streaming sites such as Twitch and YouTube experienced a 20% increase in the number of hours streamed in lockdown, suggesting gaming provided solace to many throughout quarantine.
The esports industry has grown by epic proportions in recent years. Over the last five years, revenue has tripled from $325M to $1.1 billion and audience size has quadrupled from 120M to 495M. What's more, the industry is projected to be worth a huge $1.8 billion by 2022.
While the esports world is very much a global playing field, with players hailing from all around the globe, the top competing countries are the USA, China and The Republic of Korea. 2019 winnings totalled $41.3 million, $18.5 million and $16.5 million for the respective nations.
Streamer Chris Ball aka 'Sacriel' says, "as the technical limits on game engines get pushed further and further back with breakthroughs in computing prowess, I think esports and streaming is going to become more mainstream and I look forward to what the new technology brings us."
You can view the full list of those make it to the top in the eSport industry here.
Ukraine's UPEA Unveils Five-year Strategy for Esports Development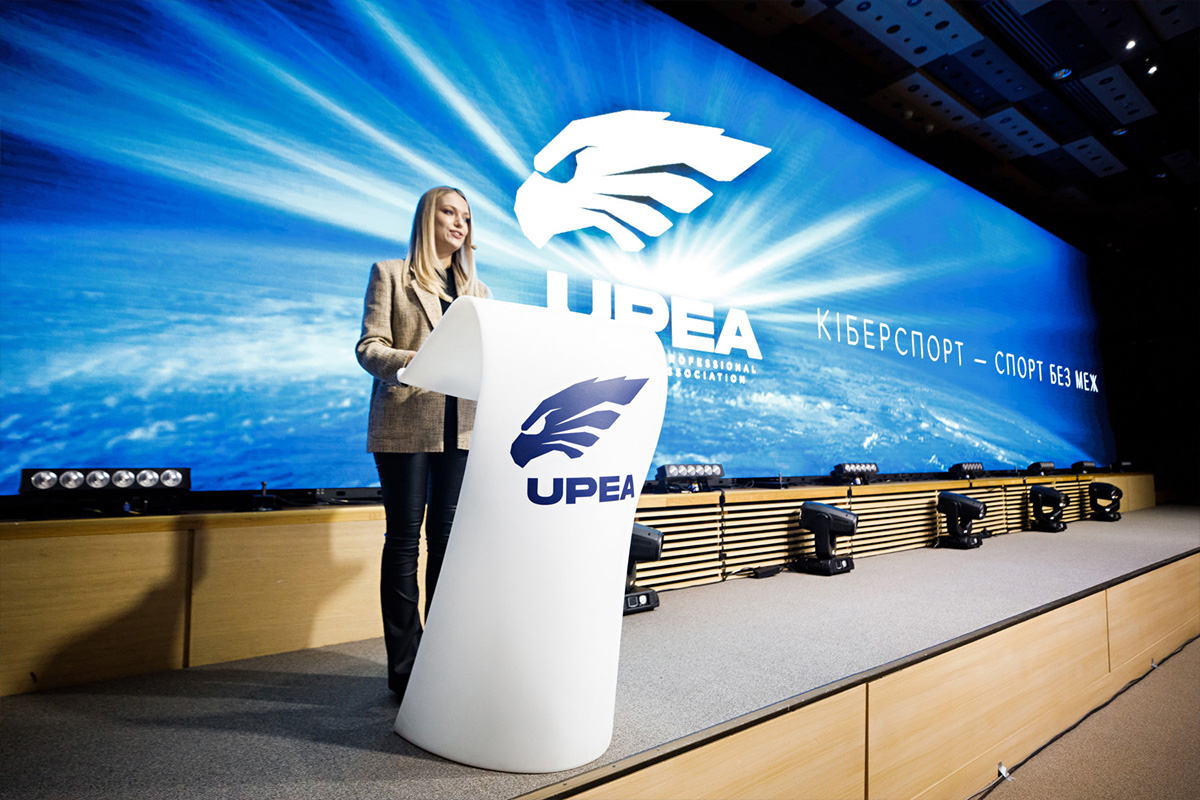 Reading Time:
< 1
minute
The Ukrainian Professional Esports Association (UPEA) has introduced its strategy of esports development in Ukraine for the next five years, as well as its structure and key objectives.
UPEA intends to raise funds, develop streaming studios, open an "esports ready" hotel, increase the number of international tournaments, attract investments, and more.
The Association plans to attract $100 million of investments, $42 million of which has already been made towards the purchase and development of the first "esports ready" hotel on the infrastructure base of the Dnipro Hotel. Another $20 million is planned to be invested into its reconstruction, according to a release.
"We want Ukraine to be among the world leaders, and today we have all chances to enter the TOP-5 countries with the most developed esports ecosystem," Oleksandr Kokhanovskyy, Board Chairman for UPEA and Founder of Natus Vincere, said.
Riot Games Announces First Official Global VALORANT Tournament – First Strike – To Crown Regional Champions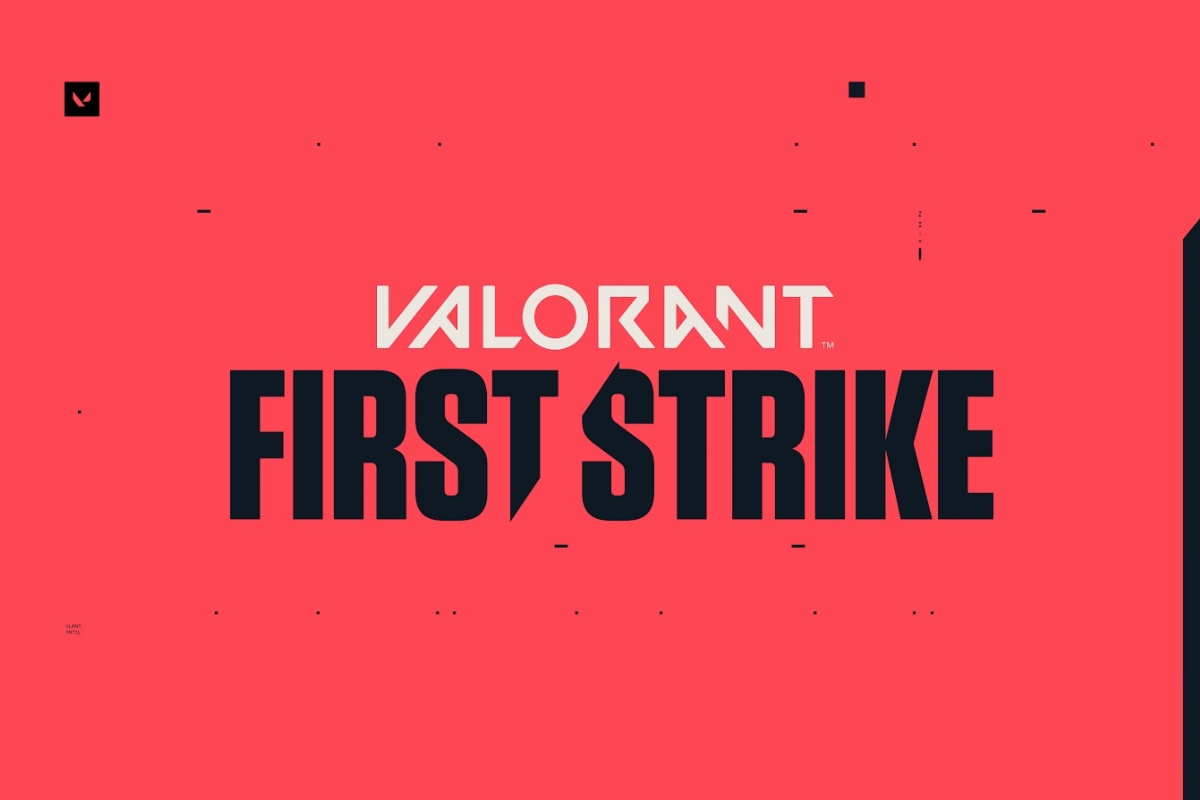 Reading Time:
2
minutes
Riot Games announced First Strike, the first tournament organized and operated by the publisher for its newly released competitive 5v5 character-based tactical shooter – VALORANT. This global event will provide opportunities for players around the world to begin building their regional legacy through a series of tournaments.
First Strike will continue to build on the momentum of VALORANT esports by leveraging a decade of Riot Games' industry-leading experience producing best-in-class esports events and broadcasts. Riot Games is also the largest global esports producer in the world, running and broadcasting weekly professional league competitions in multiple global regions, as well as winning multiple Emmys for the League of Legends World Championship, the world's most viewed esports event.
"VALORANT is a deeply competitive title with global appeal and the necessary elements to become the next premier esport," said Whalen Rozelle, Senior Director of Esports at Riot Games. "First Strike will provide our thriving competitive ecosystem with the platform to showcase their greatness, build regional legacy, and a foundation that will support the esport for years to come."
First Strike will be a global set of tournaments, composed of multiple regional finals taking place across North America, Europe, CIS, Turkey, Asia, Oceania, Brazil, and the Middle East. Each region will host a series of merit-based qualifiers, resulting in multiple Riot-produced, top eight First Strike Finals, running from December 3 – 6. The winners will earn the right to call themselves the first official regional VALORANT champions. Both professional teams and aspiring amateur squads will have opportunities to qualify for the First Strike finals through online tournaments operated by premier esports organizations.
"Esports remains one of the best investments we can make to support our community for the long term," said Anna Donlon, Executive Producer of VALORANT. "As we've already seen from the Ignition Series, there's a huge demand and hunger for VALORANT to be played at a professional level, and we're so excited to be starting that journey with fans, players, and organizations. As a development team, supporting the competitive world of VALORANT is one of our top priorities, and we are committed to this journey."
Since its release, VALORANT has become one of the fastest growing esports, attracting massive online viewership and the commitment of numerous established professional players from a wide range of competitive backgrounds, as well as emerging discovered talent. To support the growth of VALORANT esports, Riot Games partnered with more than 20 premier event organizers to launch the VALORANT Ignition Series, delivering numerous tentpole competitions that attracted the attention of millions of fans. During the past six months, hundreds of VALORANT tournaments have taken place across a wide range of formats, awarding more than $1 million in prizes to teams and players all over the world.
Virtus.pro launches a second CS:GO roster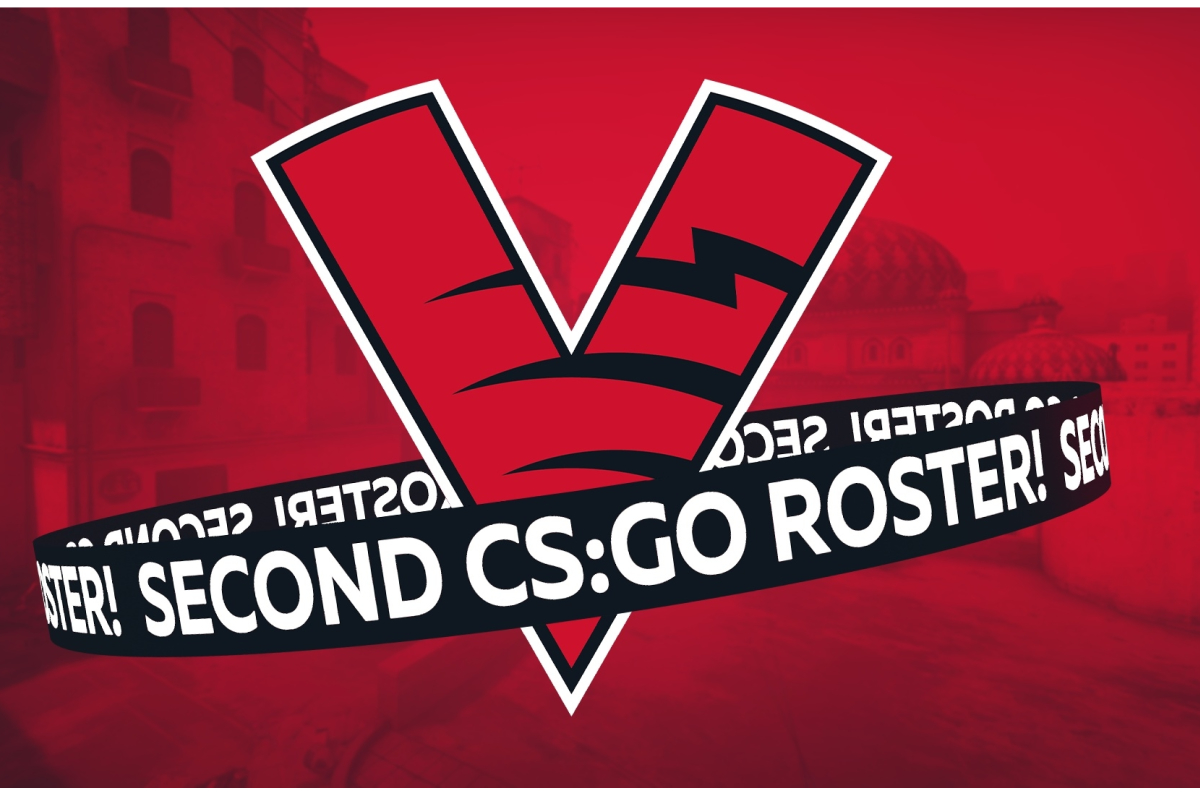 Reading Time:
< 1
minute
Virtus.pro announces it's second CS:GO team with young players from across Russia and CIS — VP.Prodigy. This is the second active youngsters team of the club that coexists with main rosters.
Sergey Glamazda, CEO of Virtus.pro: "After VP.Prodigy's success in Dota 2 it became obvious that youngsters squads are the next big thing, that's why we decided to continue on this path. There are a lot of different tournaments right now for our second roster to participate in, without interfering with our first roster. Two squads can successfully coexist in the ecosystem. Launching a second roster is yet another way for us to display our eagerness to develop young players and esports in general."
Mikhail Artemyev, CS:GO branch manager: "We started off this summer searching for a team leader — a coach capable of leading young players.We have watched a ton of demos together and communicated with lots of players. Our main goal was to find not only skilled players, but also interesting personalities who could avoid conflicts and work together as a team. As far as I can tell, we've managed to build a perfect squad in terms of team morale and potential."
VP.Prodigy CS:GO roster:
Aleksandr "mefixs" Ilukhin
Serhii "muR" Hres
Maxim "awesome" Zyuzko
Vadym "h1glaiN" Tanasiuk
Evgeny "Norwi" Ermolin
Vladislav "flash_1" Bykov (coach)
The first official tournament for VP.Prodigy will be announced soon.