Atemi Announces Record Growth in Q2 2020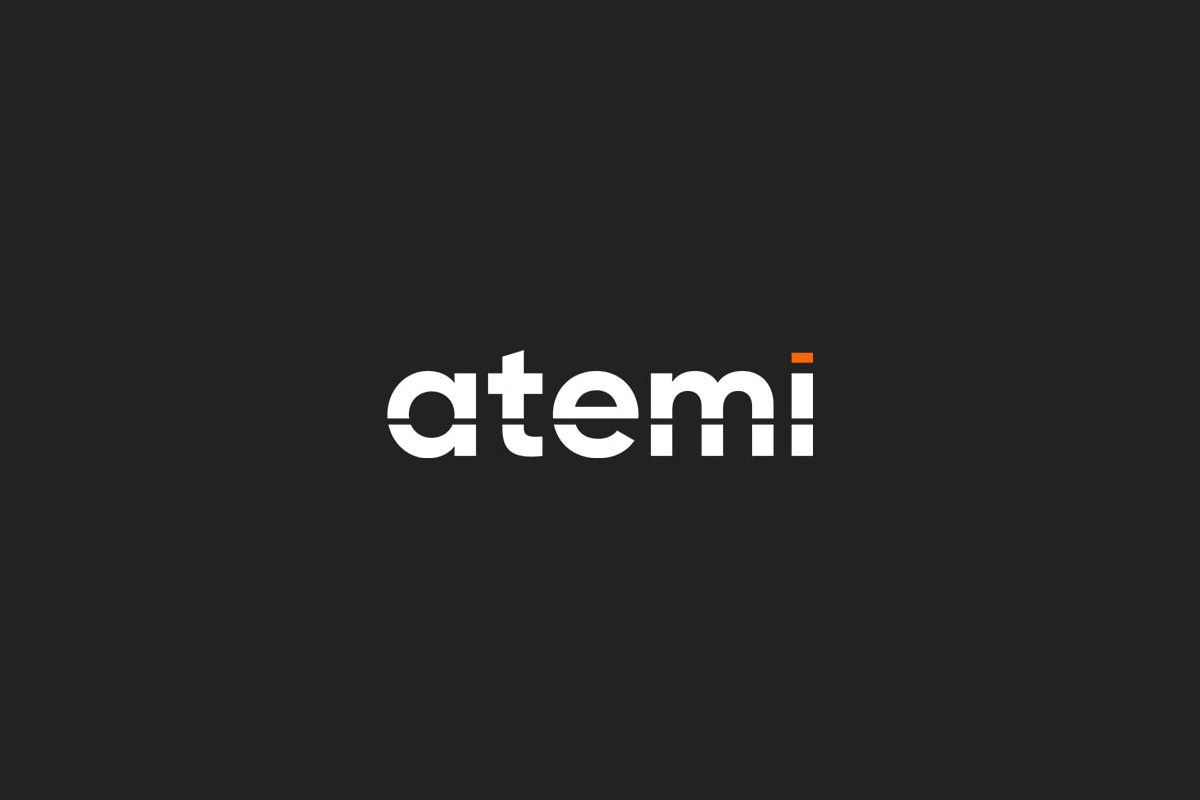 Reading Time:
2
minutes
Atemi, the igaming super affiliate, has delivered a record 42,500 high value, high intent, new depositing customers to operators in the second quarter, an increase of 72% year over year. Atemi's revenue of $13.25m was also a record and represents an increase of 42% compared to Q2 2019.
"Despite the lack of Sport, our business has continued to demonstrate strong organic growth. Operators were moving their advertising budgets away from 'Sports' and into 'Casino' during the quarter. We have maintained and grown these budgets in Q3 even with the Premier League's return which is really positive. We understand that we send the highest intent customers of any affiliate partner and 'Casino' has proven a much better investment opportunity than Sports over the past six months," Manuel Berndoerfler, COO of Atemi, said.
Atemi also said it is preparing to deploy a $19m marketing campaign for its Betcompare brand this coming season.
"The recent months have certainly had a huge impact on Sports affiliation and we were rewarded for our ratio of Casino to Sports business. We do expect Sports to return to pre-pandemic levels over the next 12 months provided we do not see a second wave of the virus", Richard Skelhorn, founder of Atemi, said.
"We'll invest more than $50m marketing our gaming comparison sites over the coming year, all things being well. Our early success in the Sports vertical has proven we will again send the highest quality customers available via the affiliate channel. We look forward to strategically deploying our capital to further support our growth in the 20/21 season and remain hopeful that things return to normal by the end of the year, without seeing a second wave. Should that happen, we are perfectly placed to pivot client budgets and any uncertainty plays to Atemi's strengths being a media buyer as we are able to switch focus from one product to another with short notice."
"We also see the imminent opening of Google's US advertising market being an accelerator of our growth and global presence in the coming months and we're really excited by this."
"Ultimately the next twelve months for Atemi is about being committed to the growth plan but flexible enough to adapt to any headwinds and help our clients invest and grow, pandemic agnostic."

First Look Games launches Sentiment Analysis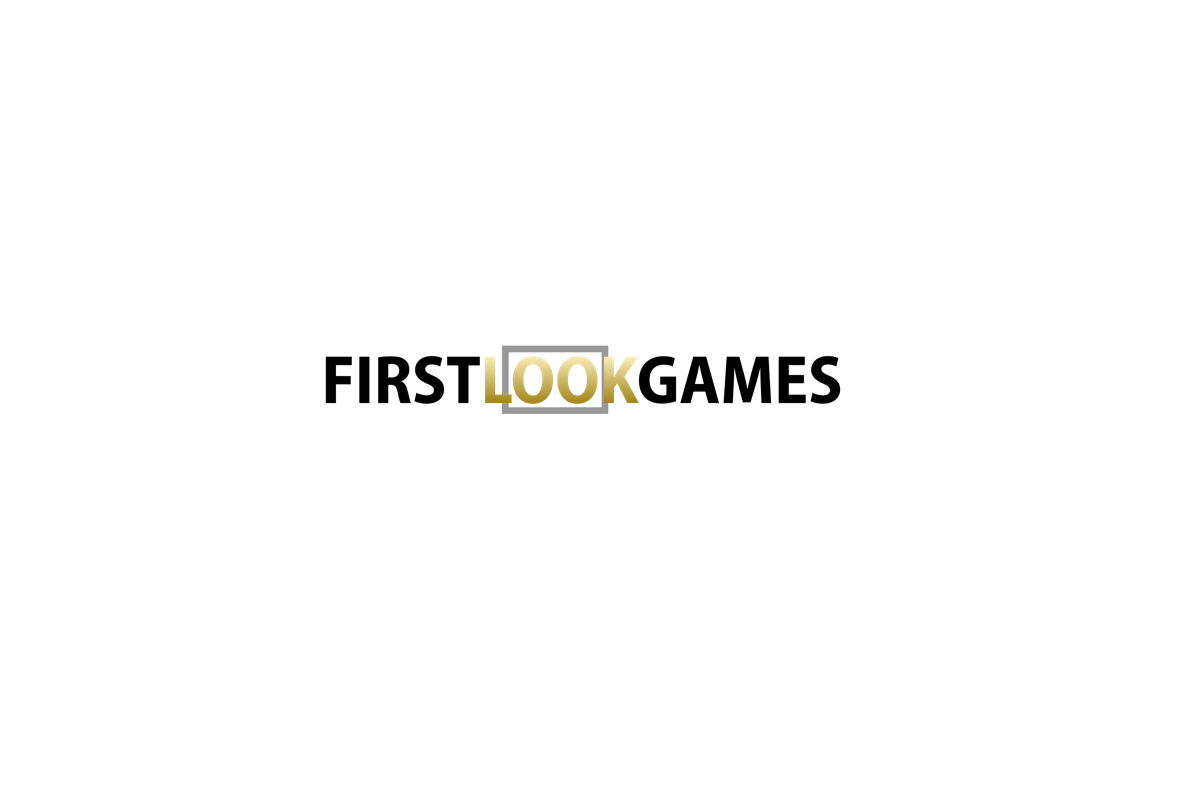 Reading Time:
2
minutes
Innovative tool uses natural language processing and artificial intelligence to decipher the sentiment behind affiliate game reviews
First Look Games, the platform that directly connects game studios with online gambling affiliates, has launched a new Sentiment Analysis tool that will help developers better understand how their games are being received by affiliates.
The First Look Games (FLG) Sentiment Analysis tool uses natural language processing (NLP) and artificial intelligence (AI) to read and decipher the sentiment behind reviews written by all of the affiliates that have signed up to and utilised FLG.
Each affiliate review will then be given a Sentiment Score from 1 (clearly negative) through to 5 (clearly positive) with the average score for each game collated and then shared back to the studio. Developers will also receive an average score for all their games.
Sentiment Scores will also be factored in to the First Look Games Index, which ranks all of the games listed in the FLG Library. The Index is currently based on the number of game reviews made by affiliates, player audience reach and the number of free-to-play Demo Game sessions played.
The Sentiment Analysis tool has been built as an extension to First Look Games' Accuracy Management Service, which identifies key game information that affiliates review inaccurately and then automatically communicates the appropriate correction on behalf of the studio.
The addition of this new tool continues First Look Games' approach to demonstrate the value and importance that its affiliate users have in the successful marketing of online casino games.
Tom Galanis, Managing Director of First Look Games, said: "Ever since we launched our platform, our game studio partners have been seeking ways in which to improve the quality of the review their games get from affiliates.
"Our Accuracy Management Service has delivered that objectively, assisting affiliates in accessing and where necessary, correcting key information. Through the integration of natural language processing, we are now using artificial intelligence to read and decipher the sentiment behind the reviews affiliates make of our studio partners' games.
"Sentiment Analysis is a great addition to our suite of tools that allow our studio partners to have a clear understanding of how their games are being received by affiliates and players. Combined with the other tools and services we provide such as the Demo Game Server, Accuracy Management, First Look Premium and our Coverage Reporting, Sentiment Analysis is another piece of the technical innovation puzzle that makes our platform – and the affiliates we work with – the ultimate vehicle to market online casino games."
Affilka by SoftSwiss launches own website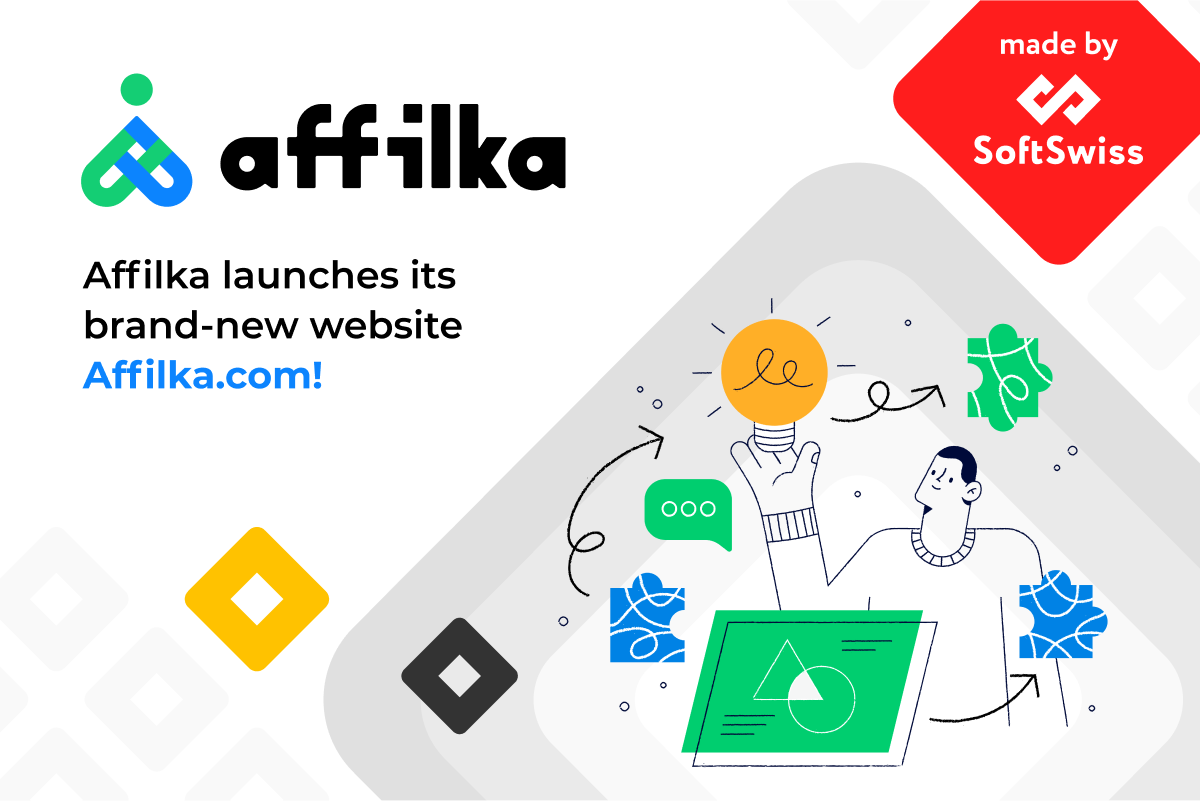 Reading Time:
2
minutes
Affilka by SoftSwiss is excited to announce the official launch of the brand's own website. The website launch comes in hand with Affilka coming close to partnering with over 100 diverse projects, with many new ones coming later this summer.
Coming from its parent brand, SoftSwiss, Affilka's team boasts expertise of 10+ years in the iGaming industry. The affiliate management solution was once part of the SoftSwiss Online Casino Platform, yet in 2018 it evolved into a stand-alone product. The affiliate marketing solution officially began operating under the Affilka brand name in November 2020.
Over just a couple of years of operation in iGaming, Affilka has garnered a versatile client portfolio, providing its services to almost 100 clients. The solution has grown beyond being just another affiliate marketing tool, into a product that delivers value to its clients. Affilka by SoftSwiss allows iGaming operators to establish efficient and trustworthy relationships with their affiliate partners, acquire new players, and grow revenues.
Affilka is highly flexible and customisable, delivering a broad range of features including built-in payment processing, as well as a flexible commission constructor (CPA, RevShare, Hybrid). The commission plans can also be custom tailored using a number of qualifiers and parameters to define reward terms. The platform is also very proud of its wide array of S2S postbacks, which enable tracking data on multiple types of events including player registration, first deposit, any deposit, player qualification, prequalification, and disqualification as well as net gaming revenue.
Anastasia Borovaya, Affilka Product Owner at SoftSwiss, commented: "We're on cloud nine to be announcing the launch of our very own website for Affilka! The new website will comprise all you need to know about our innovative product plus serve as a hub for expert materials on affiliate marketing and the iGaming industry in general. Visit our new website and experience it now for yourself!".
Check out Affilka's brand-new website today!
About SoftSwiss
SoftSwiss is an international tech company supplying widely acclaimed, certified software solutions for managing iGaming operations. SoftSwiss holds a number of gaming licenses, providing a "one-stop-shop" white label casino solution by taking care of all technical, legal, and financial processes on behalf of its customers. The company has a vast product portfolio, which includes an Online Casino Platform, Game Aggregator with thousands of casino games, an Affiliate Platform, and a recently launched sportsbook platform. In 2013 SoftSwiss was the first in the world to introduce a bitcoin-optimized online casino solution. The company has thus been regarded as the leading technical expert when it comes to the use of cryptocurrencies in online gaming.
STS selects Rightlander as Compliance Solution Partner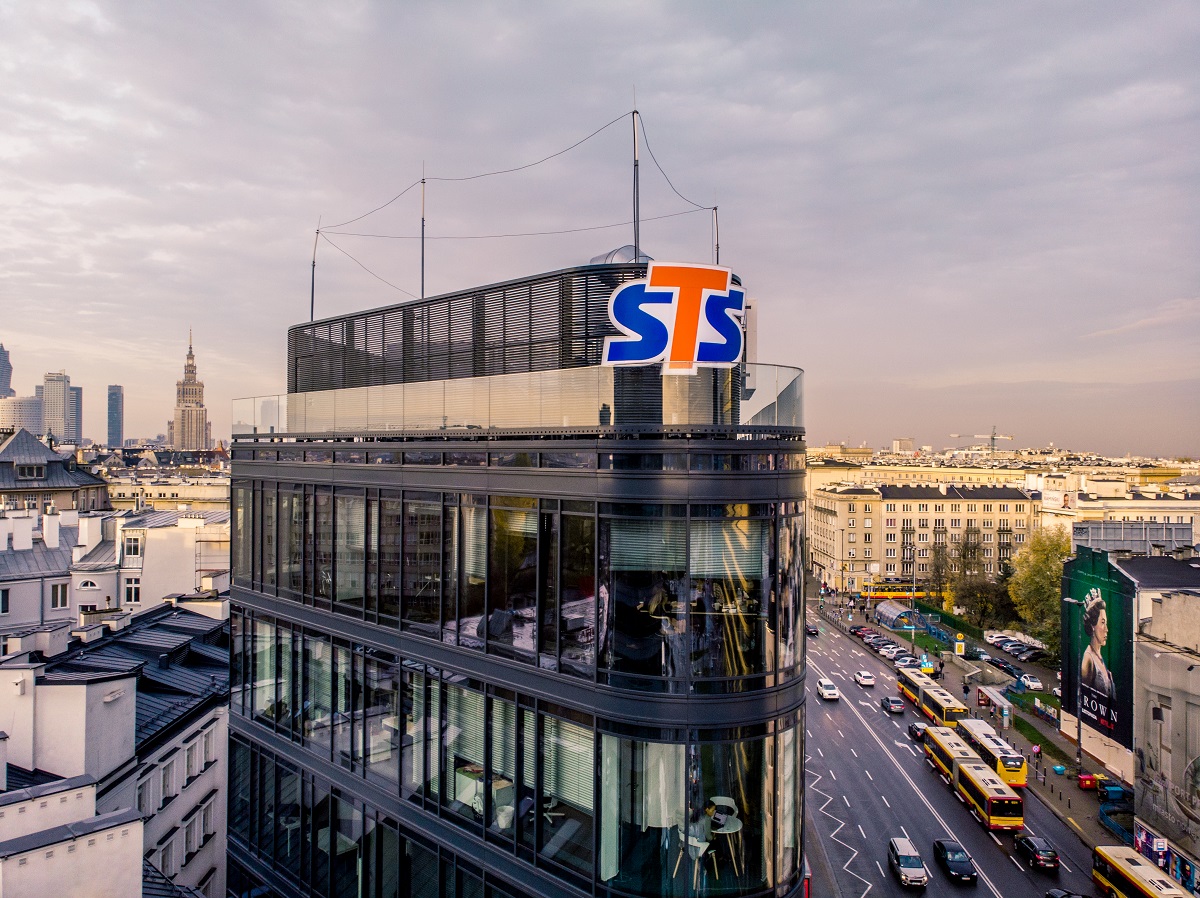 Reading Time:
< 1
minute
STS is the latest iGaming operator to sign up to Rightlander's innovative compliance platform
STS Gaming Group has partnered with Rightlander.com, to boost their responsible gambling capabilities and promote a safe gaming environment.
Rightlander.com will provide STS with its technology – a comprehensive range of marketing scanning tools designed to stay on top of affiliate management and compliance. The software scans tens of millions of pages each month and follows every link to detect how the brand is being marketed. It analyses links, text, and images, reporting potentially non-compliant content, outdated offers, incorrect marketing assets, and harmful vocabulary.
Regulatory changes in key markets have increased the need for an agile and easy to use interface that continuously monitors marketing management by flagging potential violations. This is done by the Compliance Monitor tool. In addition, the PPC Monitor identifies ads that could be harmful to the brand while the Affiliate Mapping Tool helps operators map previously undeclared affiliate sites to known affiliates.
Commenting on the partnership, Nicole Mitton, Head of Customer Success at Rightlander, said:  "We are very happy that STSBet have chosen us to support their marketing compliance strategy. The company has placed responsible marketing at the forefront of their business and we are look forward to helping them improve their processes and create a safe, gaming environment."
Radosław Barański, Senior Affiliate Manager at STS, said:  "At STS Gaming Group, we always take care of the highest compliance standards. We have chosen Rightlander to ensure those standards in cooperation with affiliates. We also want affiliates to feel confident, so that they can cooperate with us even better."