Cloudbet rides zero margin, cashback into Paris for French Open fan engagement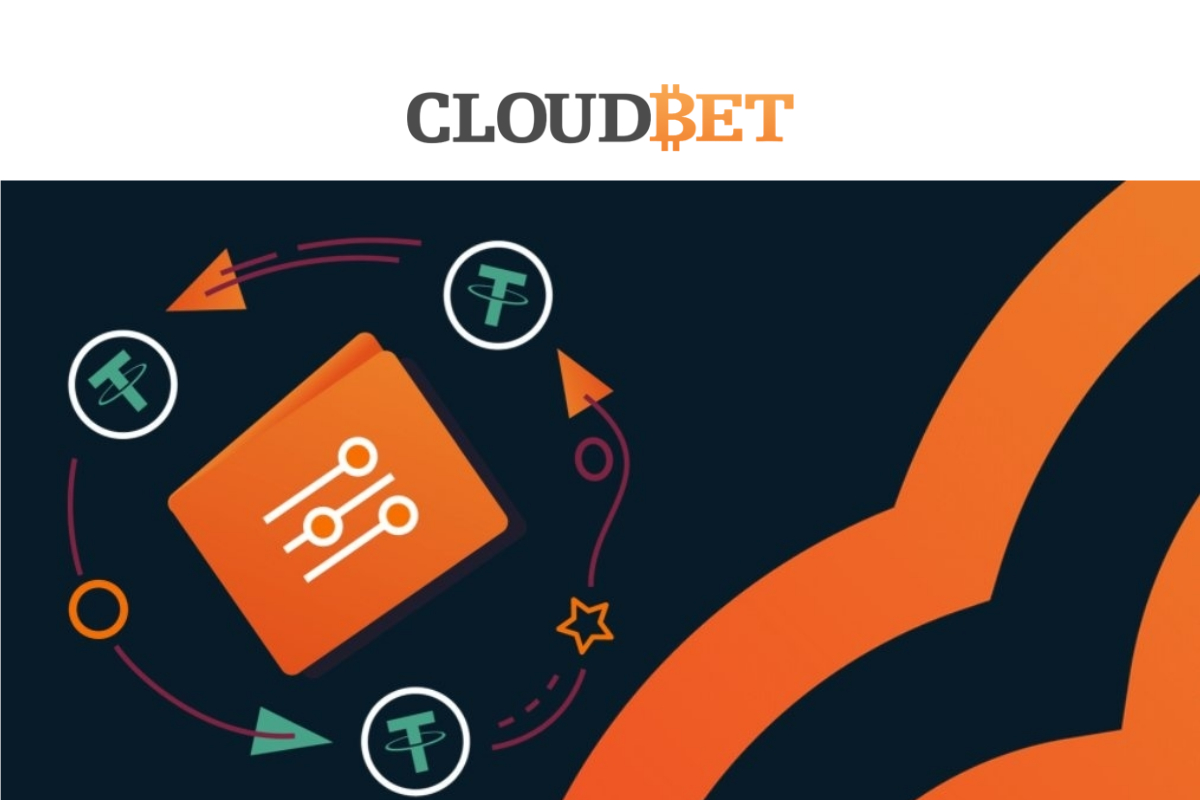 Reading Time:
2
minutes
Cloudbet, the leading crypto sportsbook and casino operator, has extended its popular zero-margin odds campaign for the forthcoming French Open tennis which gets underway this weekend at Roland Garros, Paris, where Rafael Nadal and Simona Halep start as firm favourites.
With tennis tournaments being played behind closed doors, or in front of sparse socially-distanced crowds, fan engagement has seldom been more important in connecting tennis fans to the live action they love, above all in-play. To which end, Cloudbet is upping the ante with its No Love Lost cashback offer, which returns players' stakes up to $200 per customer on single pre-match winner bets, if any losing selection drops a set 6-0 in defeat.
Moreover, Cloudbet's state-of-the-art blockchain technology will continue to deliver commission-free prices to customers on selected men's and women's matches throughout the French Open fortnight. Zero commission will apply to Match Winner, Game Handicap and Total Games markets – available both pre-match and in-play – thereby ensuring industry-leading prices for customers looking to maximise their winnings on this year's final Grand Slam. These designated margin-free matches offer the best bitcoin odds to every Cloudbet customer up to a maximum $1,000 win.
It's just the latest key differentiator from Cloudbet, which continues to leverage its unparalleled crypto credentials to now deliver the best French Open odds in the sportsbook world. This authentic and provable advantage generated sizeable spikes in turnover at the recent US Open and represents a welcome break from a progressively homogenised marketplace, dominated by token offers or misleading low-liquidity odds boosts that have created a race to the bottom for global operators.
Instead, Cloudbet's sportsbook is leveraging the blockchain technology that drives its operations, creating substantial savings by sidestepping the impediments faced by fiat operators around payment-processing fees, charge-backs and slower transaction times. Cloudbet then shares these savings with its burgeoning crypto community by reducing or removing the margin it normally charges on sports events.
Cloudbet customers will also benefit from high-definition streaming on featured French Open matches, including live data from all games that provides more entertaining content and statistics for enhanced fan engagement. These low-latency streams ensure that live pictures keep pace with the live scoring data, so that the viewing and betting experience remain seamless across every match.
This promotion around French Open bitcoin betting is an organic extension of the operator's ongoing "best odds" campaign which typically features margins as low as 2% across a wide range of sports. Away from cornerstone sports, like soccer and basketball, Cloudbet is preparing to see a spike in in-play tennis this week. Here, low-latency data feeds (from a combination of the best industry suppliers) ensure accurate pricing and minimal market suspensions, providing an effortless user experience from the best bitcoin sportsbook.
A Cloudbet spokesperson said: "After some impressive turnover and retention figures at the US Open earlier this month, the benefits of our zero-margin campaigns across marquee events are now as predictable as they are palpable. However, this is no time to rest on our laurels or simply repeat the feat. Which is why, at Cloudbet, we're extending the offer in tandem with an attainable money-back offer that tracks tennis players' potential for losing sets to love on the stamina-sapping clay, where breaking serve and momentum swings are commonplace.
"It's all part of our wider community-driven ethos at Cloudbet. We want to foster an engaged group of customers, who are having fun not only with betting, but also benefiting from credible customised offers, engaging statistical data and streaming services that elevate their overall experience."

AC Milan To Join Sports Crypto Movement With Launch Of $ACM Fan Token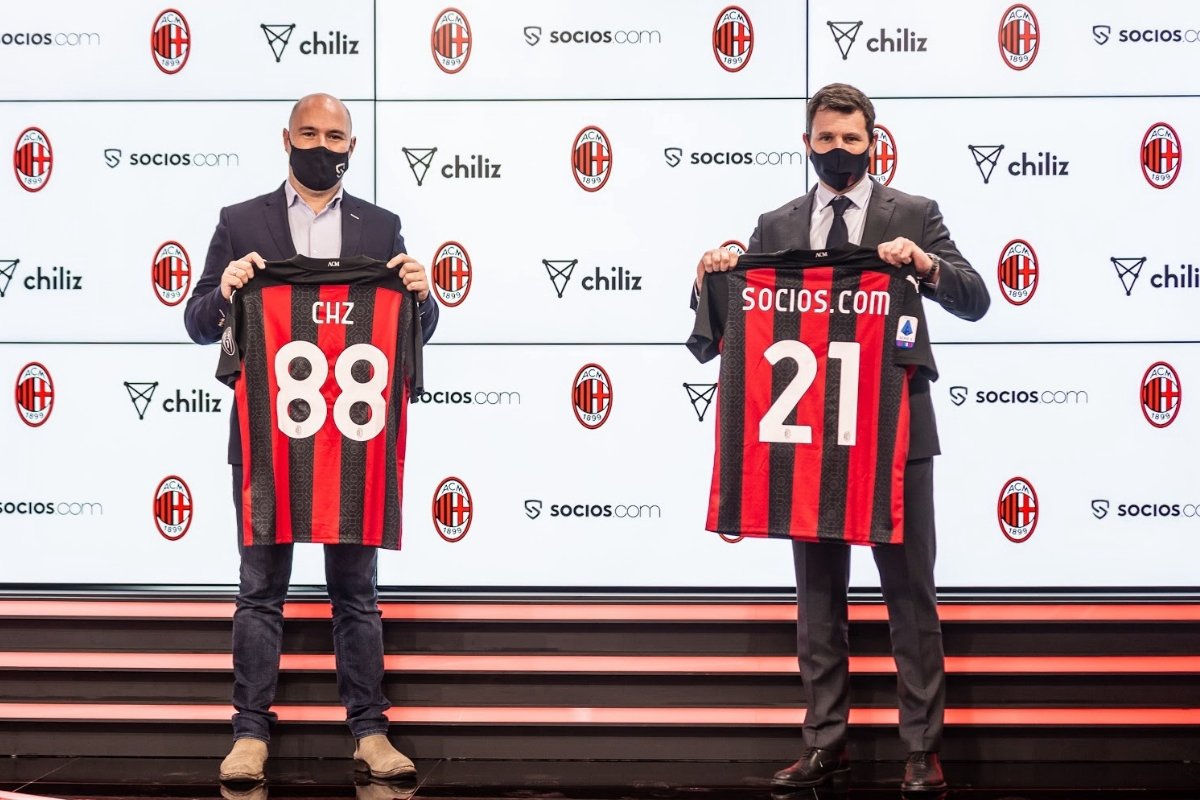 Reading Time:
3
minutes
Italian football giants AC Milan, in partnership with fintech blockchain company Chiliz, have announced plans to launch an $ACM Fan Token on the fan engagement and rewards platform Socios.com in the coming weeks.
AC Milan are among the most successful clubs of all time, with 18 FIFA and UEFA trophies to their name in addition to 18 Serie A titles and a massive global fanbase estimated at 450 million, including a significant following throughout Asia.
$ACM Fan Token owners will be able to access a wide range of benefits including the right to vote in multiple club decisions each season, VIP rewards & experiences, exclusive club and sponsor promotions, games, competitions and 'super-fan' recognition.
The club joins a list of 19 major sporting organizations who have partnered with Socios to launch Fan Tokens, including FC Barcelona, Juventus, Paris Saint-Germain, AS Roma, Atlético de Madrid, Galatasaray and Trabzonspor. Leading esports organizations Team Heretics, NAVI, OG and Alliance have all launched Fan Tokens on the platform, while UFC have signed a global fan engagement agreement and fellow MMA organisation the Professional Fighters League will launch a Fan Token in the coming months. More major clubs are set to launch Fan Tokens in the near future.
Notable examples of fan engagement through Socios include fans of Apollon FC choosing the first team for a friendly match and the club's home and away kit for the 2021/22 season. Juventus fans chose the club's new goal celebration song, decided on a limited edition redesign of the iconic 'J' logo and the first team bus for the 2020/21 season. Supporters of FC Barcelona placed a unique fan designed artwork at the heart of the Camp Nou dressing room, Roma fans delivered questions direct to head coach Paolo Fonseca in a live press conference and PSG fans chose a unique message for the captain's armband as well as voting on their end of season awards through the app.
Powered by the utility token Chiliz $CHZ, Socios is one of the most active non-financial, consumer-facing mainstream blockchain products in the world. In just over a year it has been downloaded by more than 450,000 people, over 14M Fan Tokens have been sold, and over 700,000 votes registered on the blockchain. In total, Fan Tokens have generated over $30M USD for clubs and partners in a little over 12 months. In late December and early January several Fan Tokens were listed on major global exchanges driving significant activity, with $PSG and $JUV trading volumes hitting a 24 hour high of $300M in late December.
Fans who purchased 'Milan Devils' Tokens using Socios pre-sale feature Locker Room will have their tokens transformed into $ACM Fan Tokens upon launch. Locker Tokens for Manchester Blue and The Galácticos have sold out.
Casper Stylsvig, Chief Revenue Officer of AC Milan said: "We are happy to join hands with Socios and welcome them to our family as a global partner. This partnership allows us to give our 450 million fans across the world another exciting way to interact with AC Milan, which is particularly important under the current circumstances created by the Covid-19 pandemic.
"As an innovative Club, one of our focus areas is modernization and this partnership helps us complete another important step in that direction."
Alexandre Dreyfus, CEO and Founder of Chiliz and Socios said:  "I'm delighted to welcome AC Milan and their 450 million fans from across the world to Socios.
"Fans of the I Rossoneri  will be able to enjoy unprecedented engagement with their favourite team, influencing the club in polls, accessing VIP rewards, exclusive promotions, chat forums and much more.
"The AC Milan partnership is a great start to a year in which we will work harder than ever on our mission to fully establish Fan Tokens as the ultimate fan engagement tool and as a powerful new revenue generator for the sports industry."
Fortunejack introduces Christmas promotion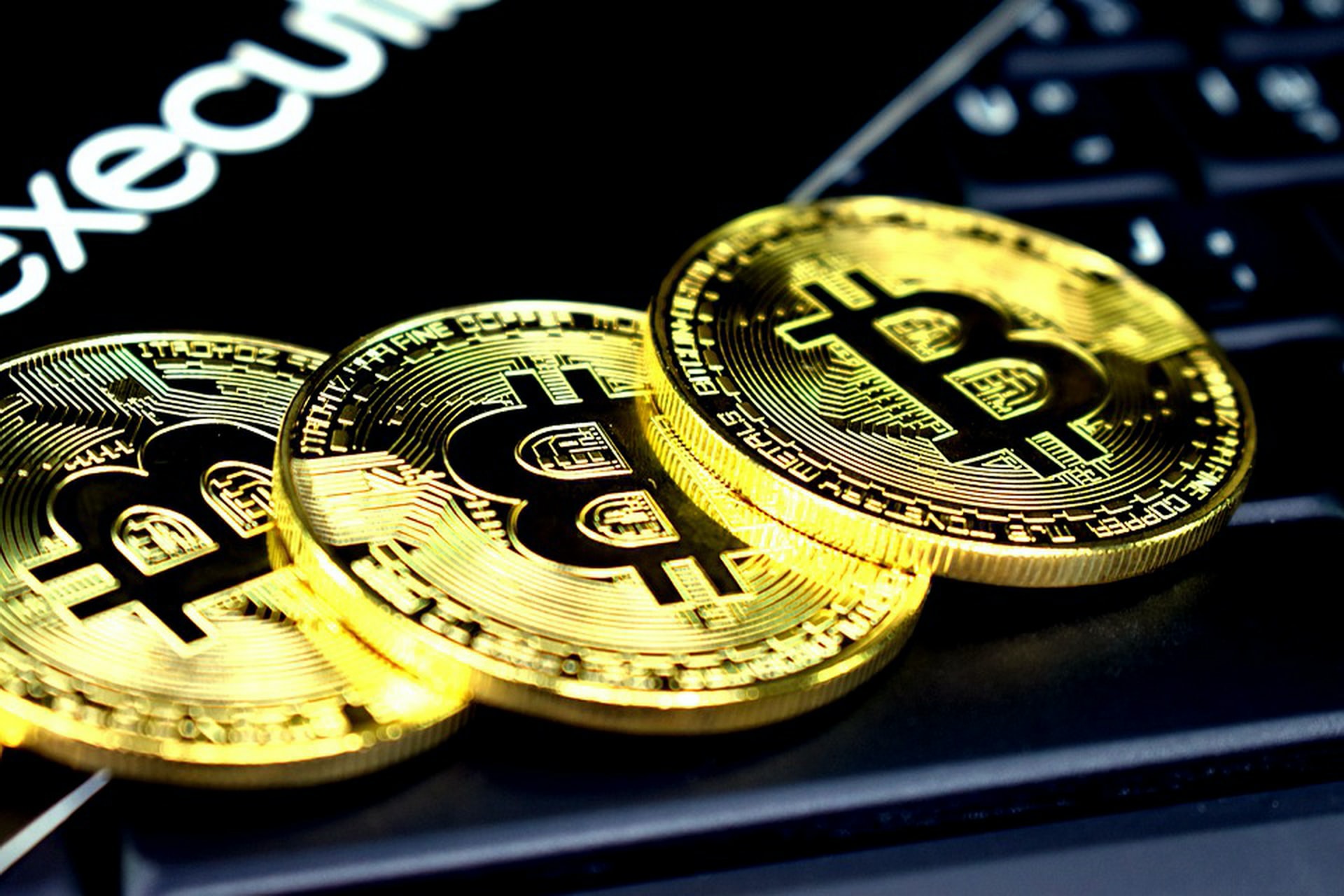 Reading Time:
2
minutes
Famous Bitcoin Casino FortuneJack decided to spice things up in the final stretch of 2020. With its latest promotion "Happy Hours" FJ is offering its community daily competitions which reap tons of pleasant prizes in the form of cash or free spins. In total there will be more than 150 such happy hours within a period of the month and players will have the opportunity to compete against each other for the rewards. This promotion is one of the most massive offerings we've come across in the gambling industry for the holidays.
FJ Casino as a whole
While the "Happy Hours" promo is definitely something interesting, maybe it's better to first mention several details about one of the oldest BTC Casinos in the world. FortuneJack was established in 2013, at the time when most of the gambling industry was oblivious to the concept of Bitcoin Casino. This Casino offers more than 2000 games in the following categories: Live Casino, Slots, Video Poker, Table Games, and the crowd favorite, provably fair games. FJ is one of the few Bitcoin casinos that also offer full-blown Sportsbook on their platform, so you can easily bet on your favorite sports using crypto.
Back to Happy Hours
The Holiday promotion will run for the whole month, starting from the 21st of December all the way to the 20th of January. There will be 5 daily happy hour competitions, each with a certain reward and rules of participation. The winners will be decided on the leaderboard by the Highest Multiplier, highest wins, highest wagers, the sum of total multipliers, Win & Loss streaks, and Cashbacks. All these criteria will define the player positions on the hourly leaderboards. All you need to do is verify your FJ account and Start Playing.
What can you win?
The official information about "Happy Hours" provides details about the rewards in such a fashion. There will either be cash or free spin prizes. The minimum for both will be either $500 or 600 free spins, for every single hourly competition. In total any player can come out with some serious profit by the end of the promo. Also, if you're a new player on this Bitcoin Casino, you're eligible for up to 6BTC Welcome Pack and 250 Freespins, as your first deposit bonuses.
300M in 24 hours: PSG and Juventus lead sports crypto charge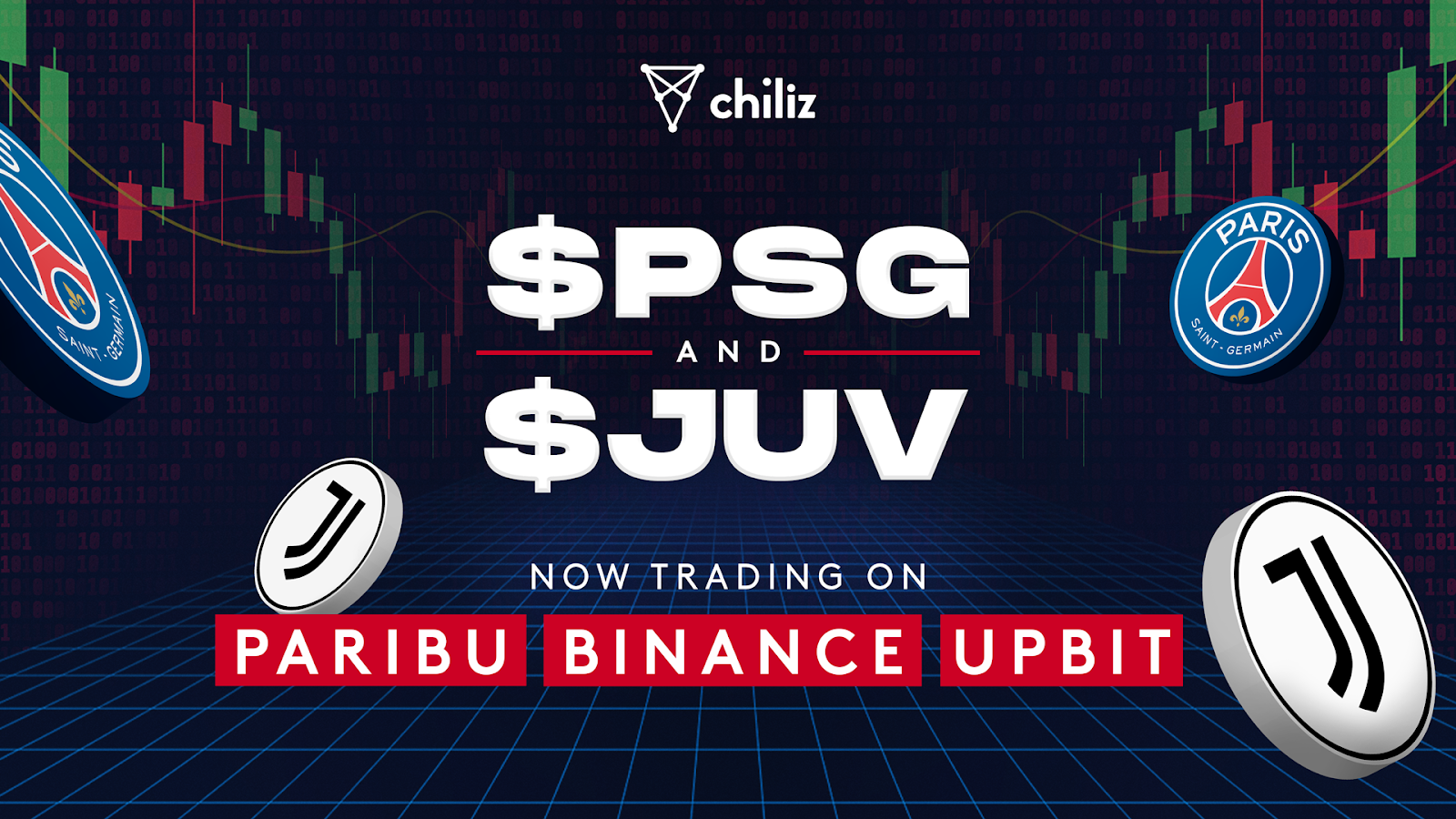 Reading Time:
2
minutes
Yesterday marked a new dawn for crypto in sports as the leading forces in Italian and French football have listed digital assets on three of the world's biggest cryptocurrency exchanges in partnership with the leading fintech blockchain company Chiliz driving 24 hour trading volumes of $300M.
The digital assets, known as Fan Tokens, for Paris Saint-Germain ($PSG) and Juventus ($JUV) listed on the world's leading exchange Binance at 07:00 CET, before trading began on major Turkish exchange Paribu at 10:00 CET and top Korean exchange Upbit at 13:00 CET.
At the time of writing the 24 hour volume for $JUV stands at $150M USD, with $PSG at $121M.
The $PSG market cap now stands at $51M. $JUV is at $46M. $PSG price rose by 198% in 24 hours to €32.75, more than 16X the launch price of €2. $JUV rose by 113% to €28, a fourteen-fold increase on the launch price of €2.
$JUV and $PSG are now second and fourth in the list of top performing tokens globally as shown by the leading cryptocurrency data authority. Details on the evolution of $PSG and $JUV since launch can be found here: PSG CoinMarketCap and JUV CoinMarketCap.
The club listings are a result of strategic partnerships with Chiliz, a fintech blockchain company that provides some of the biggest sporting properties in the world with engagement and monetization opportunities through Fan Tokens on the fan influence and rewards app Socios.com.
Paris Saint-Germain and Juventus will be the first of many leading sporting organisations to have their digital assets listed on major exchanges. 18 more leading sporting organisations have partnered with Chiliz to date, including soccer clubs FC Barcelona, Atlético de Madrid, AS Roma, Galatasaray, Trabzonspor, Istanbul Başakşehir and Esports organisations Heretics, NAVI, Alliance and OG. Chiliz have also struck up agreements with the UFC and fellow MMA outfit the Professional Fighters League (PFL). Dozens more top-tier organisations and IPs from sports and entertainment are poised to join the roster of Chiliz partners in the near future. The combined total market cap for all Fan Tokens has now reached $151M. Total 24 hour volume for all Fan Tokens is $300M.
Powered by the utility token $CHZ, Socios.com is one of the most active non-financial, consumer-facing mainstream blockchain products in the world. In just over a year it has been downloaded by more than 370,000 people, over 14m Fan Tokens have been sold, and over 700,000 votes registered on the blockchain. FC Barcelona's ($BAR) Fan Token Offering sold out in 20 minutes, generating $1.3m, whilst Turkish team Trabzonspor's FTO generated 5 million TRY in less than 5 minutes.
Alexandre Dreyfus, CEO & Founder of Chiliz and Socios.com said: "We have just taken a major step forward in our vision to tokenize the sports and entertainment industry over the next 5–7 years.
"This is a seminal moment for us, the start of a new trend where the world's leading sporting organisations will have their proprietary digital assets listed on the biggest global exchanges, generating visibility, liquidity and volume. This new trend will gather pace as more of the world's biggest sporting properties have their Fan Tokens listed in the near future.
"We will be adding many more partners from sports and entertainment in the years to come who will become part of this digital transformation and our wider global fan engagement and monetization ecosystem."