Cloudbet rides zero margin, cashback into Paris for French Open fan engagement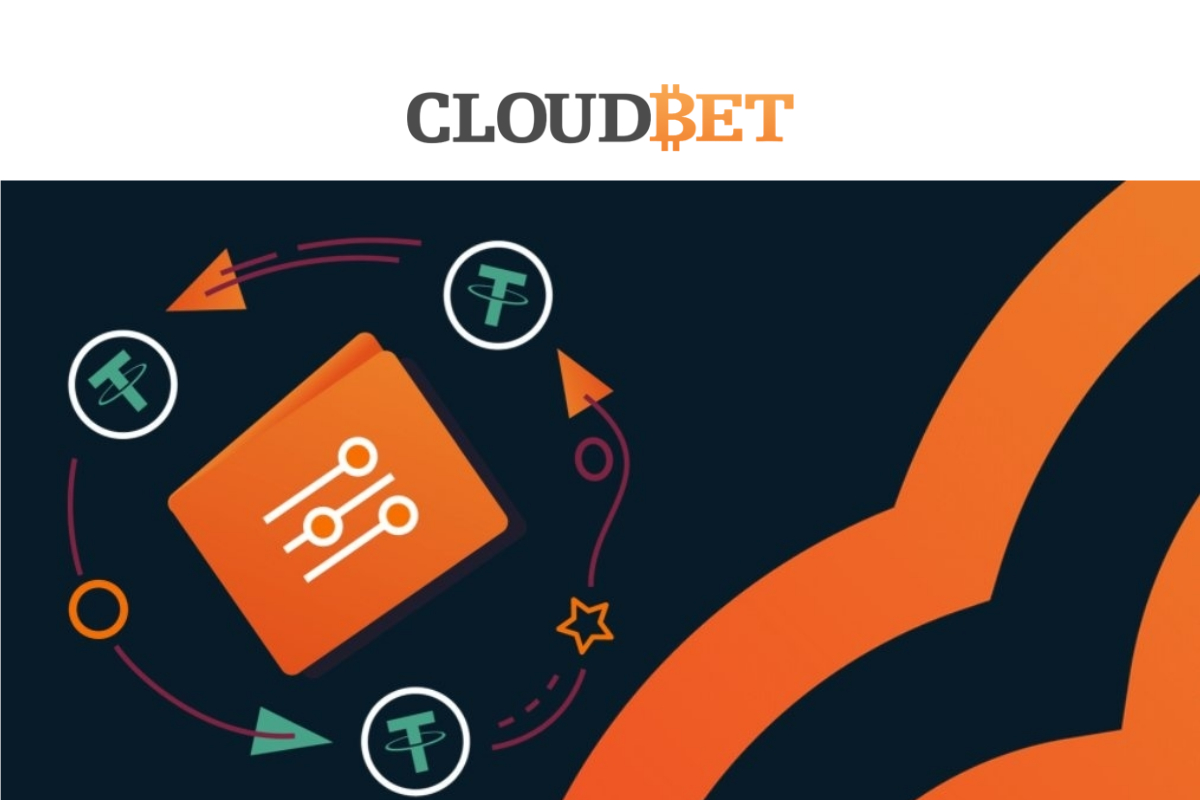 Reading Time:
2
minutes
Cloudbet, the leading crypto sportsbook and casino operator, has extended its popular zero-margin odds campaign for the forthcoming French Open tennis which gets underway this weekend at Roland Garros, Paris, where Rafael Nadal and Simona Halep start as firm favourites.
With tennis tournaments being played behind closed doors, or in front of sparse socially-distanced crowds, fan engagement has seldom been more important in connecting tennis fans to the live action they love, above all in-play. To which end, Cloudbet is upping the ante with its No Love Lost cashback offer, which returns players' stakes up to $200 per customer on single pre-match winner bets, if any losing selection drops a set 6-0 in defeat.
Moreover, Cloudbet's state-of-the-art blockchain technology will continue to deliver commission-free prices to customers on selected men's and women's matches throughout the French Open fortnight. Zero commission will apply to Match Winner, Game Handicap and Total Games markets – available both pre-match and in-play – thereby ensuring industry-leading prices for customers looking to maximise their winnings on this year's final Grand Slam. These designated margin-free matches offer the best bitcoin odds to every Cloudbet customer up to a maximum $1,000 win.
It's just the latest key differentiator from Cloudbet, which continues to leverage its unparalleled crypto credentials to now deliver the best French Open odds in the sportsbook world. This authentic and provable advantage generated sizeable spikes in turnover at the recent US Open and represents a welcome break from a progressively homogenised marketplace, dominated by token offers or misleading low-liquidity odds boosts that have created a race to the bottom for global operators.
Instead, Cloudbet's sportsbook is leveraging the blockchain technology that drives its operations, creating substantial savings by sidestepping the impediments faced by fiat operators around payment-processing fees, charge-backs and slower transaction times. Cloudbet then shares these savings with its burgeoning crypto community by reducing or removing the margin it normally charges on sports events.
Cloudbet customers will also benefit from high-definition streaming on featured French Open matches, including live data from all games that provides more entertaining content and statistics for enhanced fan engagement. These low-latency streams ensure that live pictures keep pace with the live scoring data, so that the viewing and betting experience remain seamless across every match.
This promotion around French Open bitcoin betting is an organic extension of the operator's ongoing "best odds" campaign which typically features margins as low as 2% across a wide range of sports. Away from cornerstone sports, like soccer and basketball, Cloudbet is preparing to see a spike in in-play tennis this week. Here, low-latency data feeds (from a combination of the best industry suppliers) ensure accurate pricing and minimal market suspensions, providing an effortless user experience from the best bitcoin sportsbook.
A Cloudbet spokesperson said: "After some impressive turnover and retention figures at the US Open earlier this month, the benefits of our zero-margin campaigns across marquee events are now as predictable as they are palpable. However, this is no time to rest on our laurels or simply repeat the feat. Which is why, at Cloudbet, we're extending the offer in tandem with an attainable money-back offer that tracks tennis players' potential for losing sets to love on the stamina-sapping clay, where breaking serve and momentum swings are commonplace.
"It's all part of our wider community-driven ethos at Cloudbet. We want to foster an engaged group of customers, who are having fun not only with betting, but also benefiting from credible customised offers, engaging statistical data and streaming services that elevate their overall experience."

BITCASINO AND EVIL GENIUSES LAUNCH FIRST CRYPTO-BASED DIGITAL GAMING PARTNERSHIP IN ESPORTS HISTORY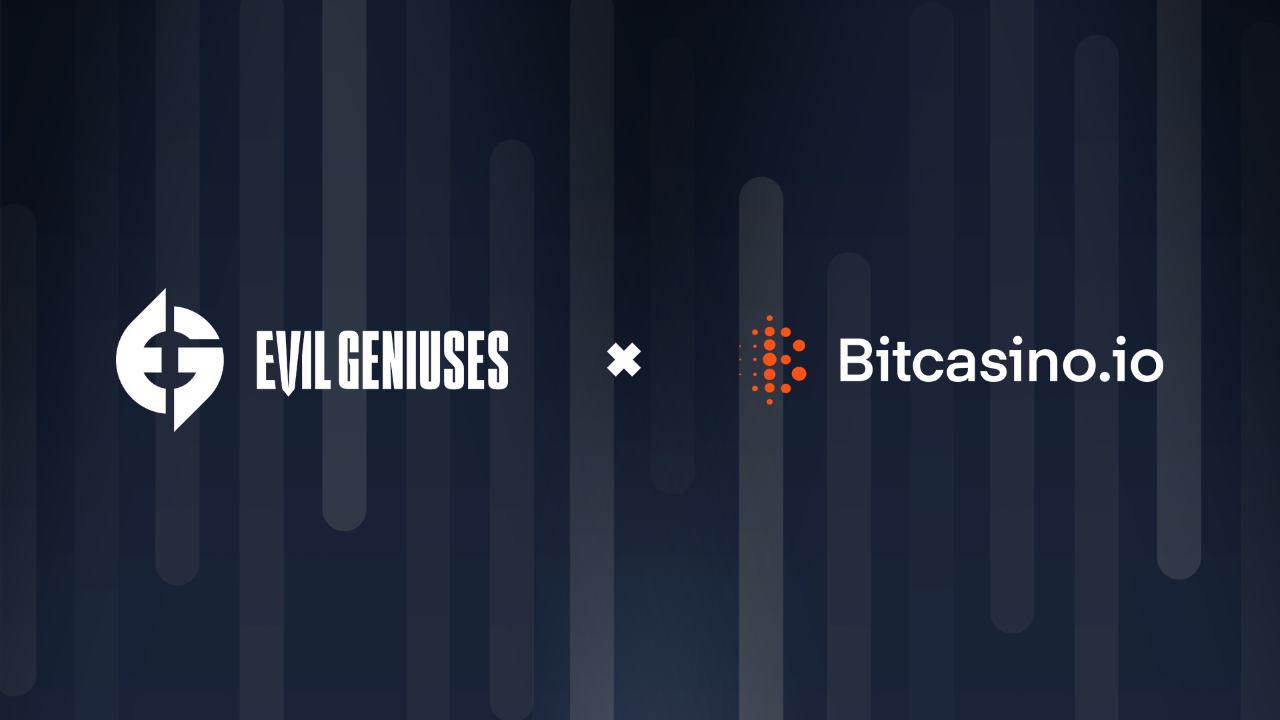 Reading Time:
2
minutes
Jersey Patch Partnership Features Multiple Facets Across EG's DOTA 2, Counter-Strike, FGC and Creator Rosters 
  Yesterday, it was announced that crypto pioneer Bitcasino, a leading bitcoin-led casino operator, has partnered with Evil Geniuses (EG), one of the original and most iconic professional esports organizations in the world. Bitcasino, part of Yolo Group, merges cryptocurrency with a digital gaming experience by offering an assortment of games and entertainment. As the first crypto-based digital gaming partnership in esports history, Bitcasino will be showcased across a number of EG facets including the Evil Geniuses DOTA 2, Counter-Strike, FGC and Creator rosters.  
"We love Evil Geniuses' passion and forward-thinking approach to everything they do," Head of Bitcasino Kaupo Kangro said. "They have been changing the game for more than 20 years, which is why they make the perfect partner for Bitcasino. They're true pioneers who share our values for fun, fast and fair gaming. It's an honour to see the Bitcasino logo on the EG jersey, and we're excited about the great content that we will be partnering on for Evil Geniuses fans around the world." 
Starting later this week with the Blast Premier Fall Showdown, EG players will wear new jerseys that feature the Bitcasino logo on their right sleeve. 
"Evil Geniuses has always been a trailblazer within esports and bringing on a pioneer in their industry like Bitcasino, EG continues our commitment to engage our fans in new and innovative ways," said Brian Millman, Director of Corporate Partnerships at Evil Geniuses.
The partnership also features CS:GO programming including a custom created map featuring familiar B-Site locations where players will race against the clock in mobility obstacles and accuracy challenges. The challenge course was specially designed for Bitcasino and tested by EG pro and content creator Tarik Celik. Fans can participate in the fun, too, by downloading the map via Steam.
In addition, the partnership will feature a content series headlined by EG CS:GO and DOTA 2 players, fans will submit videos of their play, either best or funniest moments for EG pros to guess what comes next at key moments. The content series that will be shared on social media will feature various EG pros providing unique commentary on fan behavior. 
Ukrainian Parliament Passes Law Legalising Cryptocurrencies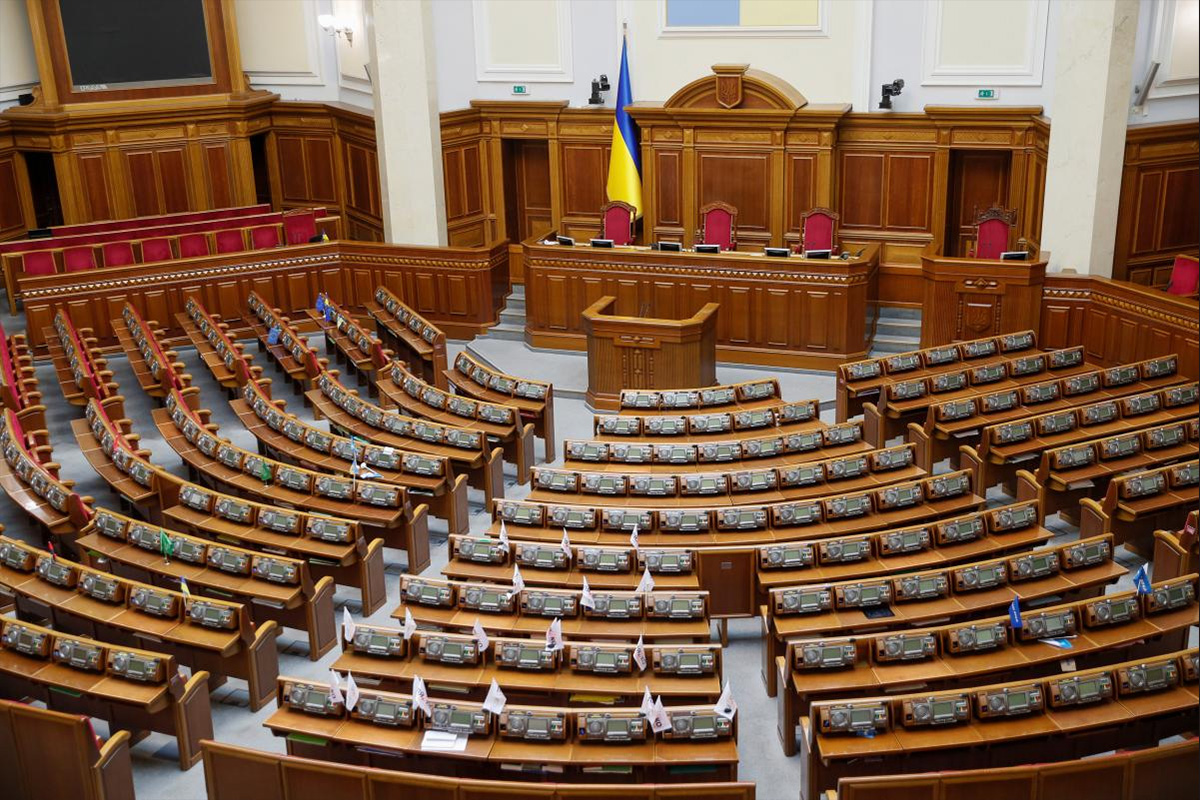 Reading Time:
< 1
minute
A draft law legalising and regulating cryptocurrencies and other virtual assets like tokens in Ukraine has passed the parliament in the second reading on September 8. A total of 276 Ukrainian lawmakers voted for the bill.
Cryptocurrencies have been neither legal nor forbidden in Ukraine because there were no laws that defined them. Ukrainians could buy and exchange virtual currencies, but local courts could not protect them if something went wrong.
If signed by President Volodymyr Zelensky, the law will protect the owners of virtual assets and exchange platforms from fraud. It will also determine how Ukraine will regulate the cryptocurrency market in the future.
Cryptocurrency is hugely popular among Ukrainians — the daily turnover of virtual assets in the country accounts for $37,000, according to Mykhailo Fedorov, Ukraine's Minister of Digital Transformation. If cryptocurrency becomes legal and therefore safer, more Ukrainians will invest in it, Fedorov said.
"Only a few countries in the world have legalized crypto assets — Germany, Luxembourg, Singapore. Ukraine will be one of them," he added.
Recognising cryptocurrency is vital for the booming industry, experts said. "It will reduce stereotypical attitudes towards cryptocurrencies and will help them to become normal financial instruments," according to Oleg Kurchenko, CEO of virtual asset exchange platform Binaryx.
However, experts are worried that too many rules could stifle innovation and put pressure on businesses. Some crypto investors could leave the country because they do not trust state initiatives, Kurchenko said.
BC.GAME is now the proud owner of the much-awaited Curacao License!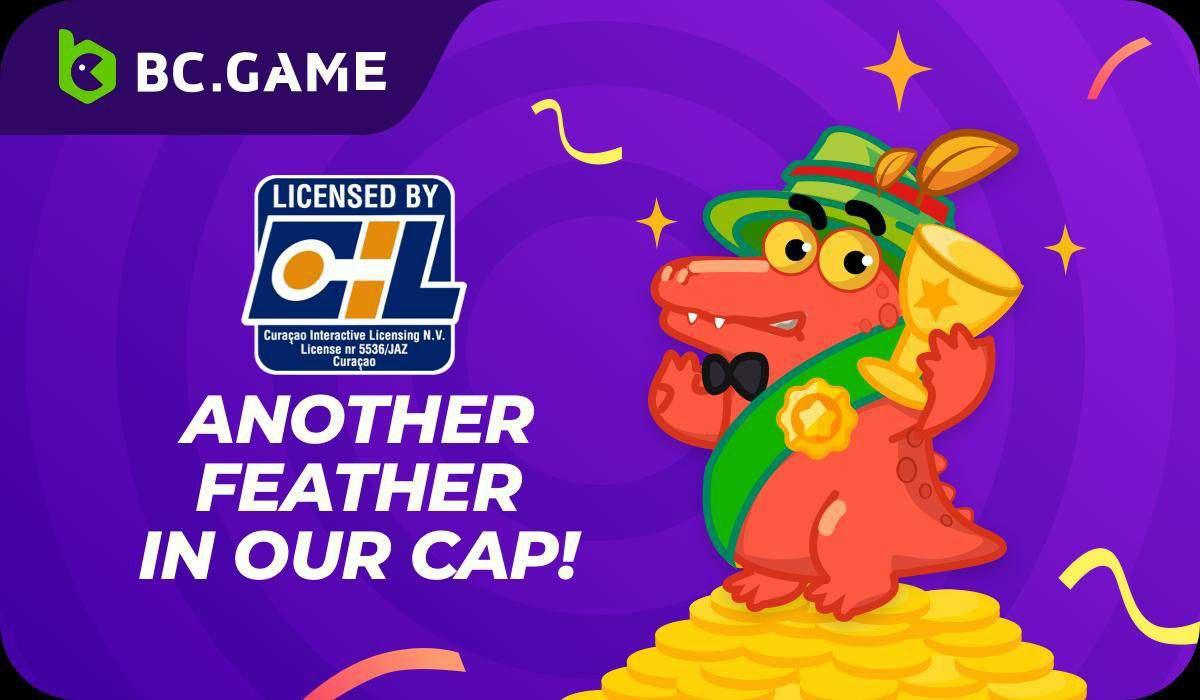 Reading Time:
2
minutes
Curacao Interactive Licensing N.V.(CIL) is one of the top four most popular globally acknowledged casino licenses! In addition, Curacao Interactive Licensing N.V.(CIL) is one of the four master operators who received oversight roles from the Curacao government. The other three are E-Gaming (N.V. 1668/JAZ), Antillephone (N.V. 8048/JAZ), and Gaming N.V. (365/JAZ).
Curacao has an excellent reputation for having a trustworthy, responsible, and stringent licensing protocol. Having a Curacao license means adhering to all rules and complying with all applicable regulations!
In easy terms, it means BC.GAME will have a better standing with other companies and partners in the crypto gaming industry! This further strengthens the company's beliefs of providing complete security and an optimal & provably fair gaming experience to their users!
A Curacao license opens up more significant avenues for a crypto gaming platform! This further makes it possible for BC.GAME to provide their players with better games, bigger rewards, highly recognized providers, easier integration of new currencies, to name a few!
For you, our dear community, it means a better and more trustworthy platform with a great gaming experience and a wide variety of games to choose from!
Obtaining the Curacao License helps BC.GAME attain a recognized standing in the global market and significantly strengthens its position as one of the Best Crypto Casinos! You can find the original company license here.
As the first-ever casino to support Bitcoin Lightning Network; BC.GAME is determined to achieve a globally acclaimed compliance standing! But all in good time as this is just the beginning!
For security, the license was uploaded to the decentralized storage blockchain, the IPFS, and minted into an NFT compliant with the EC-721 standard before being transferred to BC.GAME's ENS bcgame.eth account.
The online gambling platform's decision to secure the CIL sub-license in the IPFS before minting it as an NFT shows the flexibility and possibilities of blockchain, which BC.GAME is amongst the first ones to achieve!
All users, including regulators worldwide, can now view the license, which is an efficiency win, considering how governments have stepped up, shifting their muzzles to crypto entities.
BC.GAME would like to extend their heartfelt gratitude to each of their amazing players who stood by them and pushed them to reach greater heights with each achievement!
The company further mentions, "Thank You for trusting us and providing your unwavering support to BC.GAME! We are because of you! Thank You! We aim to provide our players with the best crypto casino experience full of huge winnings, fun, and good times! But, as we always say, Don't Trust, Verify It.
Once again, we thank you, dear players, for constantly pushing us to be the Best!"
And to all the new users, they say: "Welcome! Become a part of the most rapidly growing crypto gaming community and have an experience like no other!"
Congratulations to all, and we wish you a super lucky winning time!🍻🍻