What you need to consider before choosing an online lottery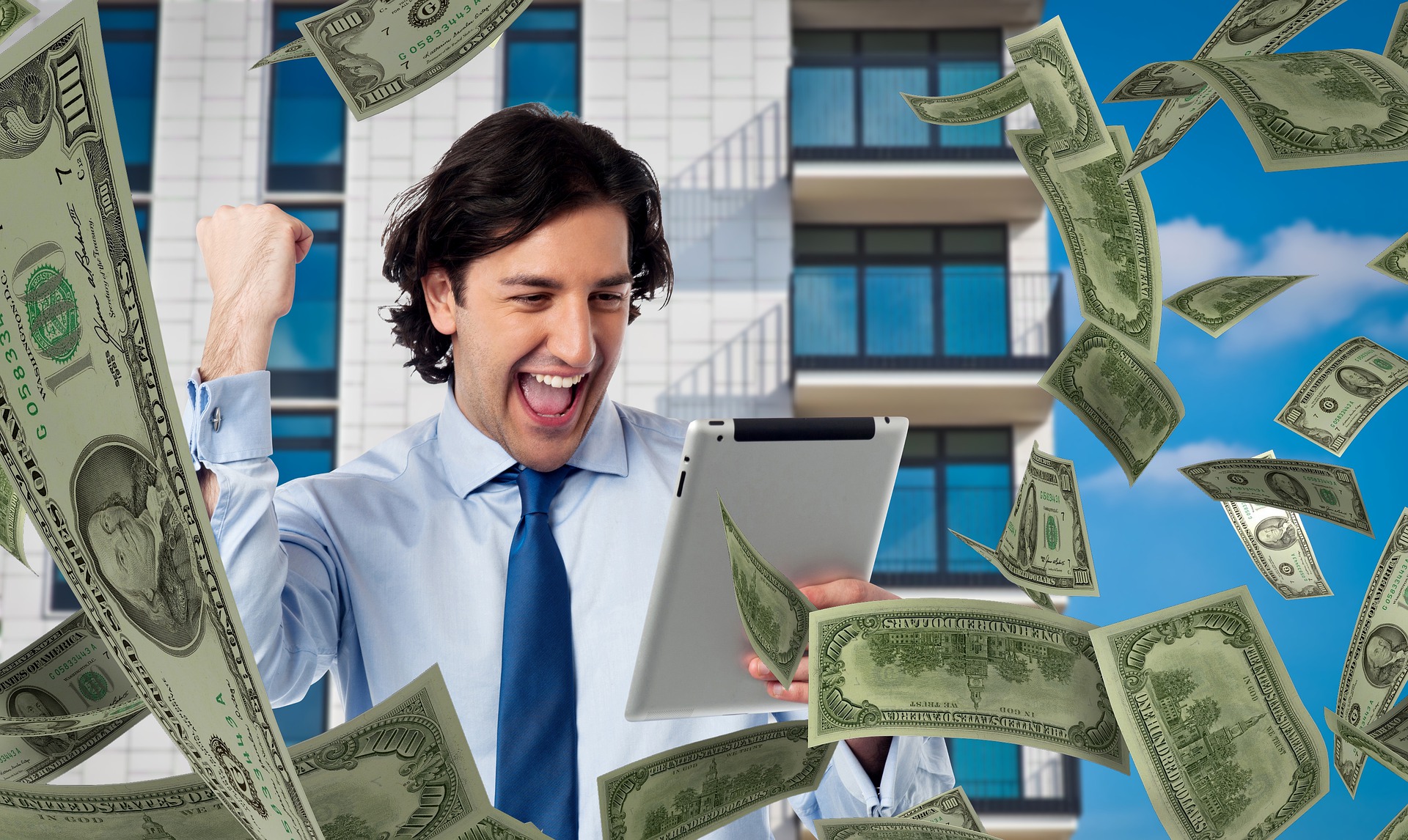 Reading Time:
4
minutes
No doubt, the lottery has become one of the favorite games that you can engage at any time. The good part is that you can find various lottery games, such as regional, national, and international lotto. Keep in mind that playing these types of games (lotto) requires you to choose certain numbers to have a chance of winning a jackpot. This is an appealing game that you should never miss the opportunity the participate in.
 That said, you can find tons of different places where you can buy lottery tickets online. Many of them have exciting lotteries from across the globe. This post explains what you need to consider before choosing an online lottery.
Online lottery providers
Many lotteries can offer massive jackpots to give you a chance to win any of them. Online lottery agents usually purchase these lottery tickets on your behalf for a fee. Ideally, you can pick lotteries and purchase lottery tickets through their secure sites. They even send you a copy of proof of purchase and ownership while others may only send scans of the receipts.
Here is the deal: if you win, they usually notify you. Most agents can either deposit your winnings into your account or they may offer assistance to claim the prize yourself. 
 Regardless of whether you are purchasing online tickets from the best online lottery  operator or online agent, you may need to pay a little extra for the online tickets. This is because they may charge a service fee for the convenience. Also, some lottery agents may not ask for a service fee for their services, but they may take a commission from the winnings. In such cases, an agent can charge a commission of anywhere between 3% and 10%. 
 The good thing is that many lottery websites don't restrict the number of lottery tickets you can buy from them for a draw. So you just need to have enough money to pay for any number of tickets.
Legitimate online lottery sites
It can be tricky to determine if the online lottery site is authentic or not. However, if you come across an online lottery website that promotes transparency and security, it's a good sign that it's genuine. 
That said, you can easily find online scams and legitimate lottery websites, especially if you know what you're looking for. Below are some factors that can help you determine the online lottery site is safe:  
 Security and trust logos. When you see Norton, McAfee Secure, and many others, the online lottery site is likely safe to use. It's worth noting that you can also find some security and trust logos that originate from lesser-known companies. So don't think the worst when you don't see these security and trust logos.
SSL encryption.

Although logos are great, anyone can make fake ones. So you need to click on them for verification. Another excellent indication of safety is perhaps

SSL encryption

. This one can be hard for scammers to replicate or crack. With SSL encryption, all the sensitive data you provide to the site is secured. It means your email, credit card information, and others are secure.

License and regulations.

A genuine online lottery website should be licensed and regulated by a reputable gaming authority. This can assure you that the lottery provider is adhering to local and international regulations.

Open communication lines.

Authentic lottery websites usually have proper support channels you can use. Some of them provide email addresses, online forms, live chat, and even live phone support. Even better, others are active on various social media platforms like Twitter and Facebook.

Transparency.

Reliable lottery websites reveal their policies and are open about their fees they charge you. You can find such information under their Terms of Use which is usually at the bottom of the website's landing page.       
What you need to consider before buying online lottery tickets
Now that you have decided to buy online lottery tickets, it's a good idea to take a look at how you want to play. Here are a few factors to help you make the right decision:
Number draw or instant win
Number draw or instant win is one of the important things you need to consider when searching the ideal lottery to play. You should figure out if you want to play where you may get the result instantly. On the other hand, you can play a game where you need to wait for a couple of draws. 
The good news with the instant win is that you can find out if you are successful with a game at the moment. For example, you can choose to play a scratch card lottery, which provides higher chances of winning rather than the conventional lottery. 
The trick is to have a lot of patience when you choose the number draw lotto. This is because it occurs every week or bi-weekly, and you can score good deals and win lucrative prizes.
The jackpot's size
The size of the jackpot is an essential factor when playing the lottery as they may vary in the amount of cash. Every online lottery provider reveals their jackpots to make sure that you can see what is on offer.
 But you need to consider that the size of the jackpot usually depends on the rollovers. So some of the online lotteries can rise significantly to reach massive amounts. They can also climb even higher depending on ticket sales.
Odds of winning
Unfortunately, winning the jackpot is not as simple as you may think. You need to consider the odds of hitting a jackpot, meaning you should have the right tactics and strategy in place. The best way to start is to try smaller lotto games because they have better odds and more prize tiers.
Many lotto games are pretty similar. You will see that many people may choose a key line of numbers with two bonus balls to choose from. These combinations can give you the proper lottery winning numbers that you need to win a jackpot.
BetGames marks latest African expansion with Sahara Games deal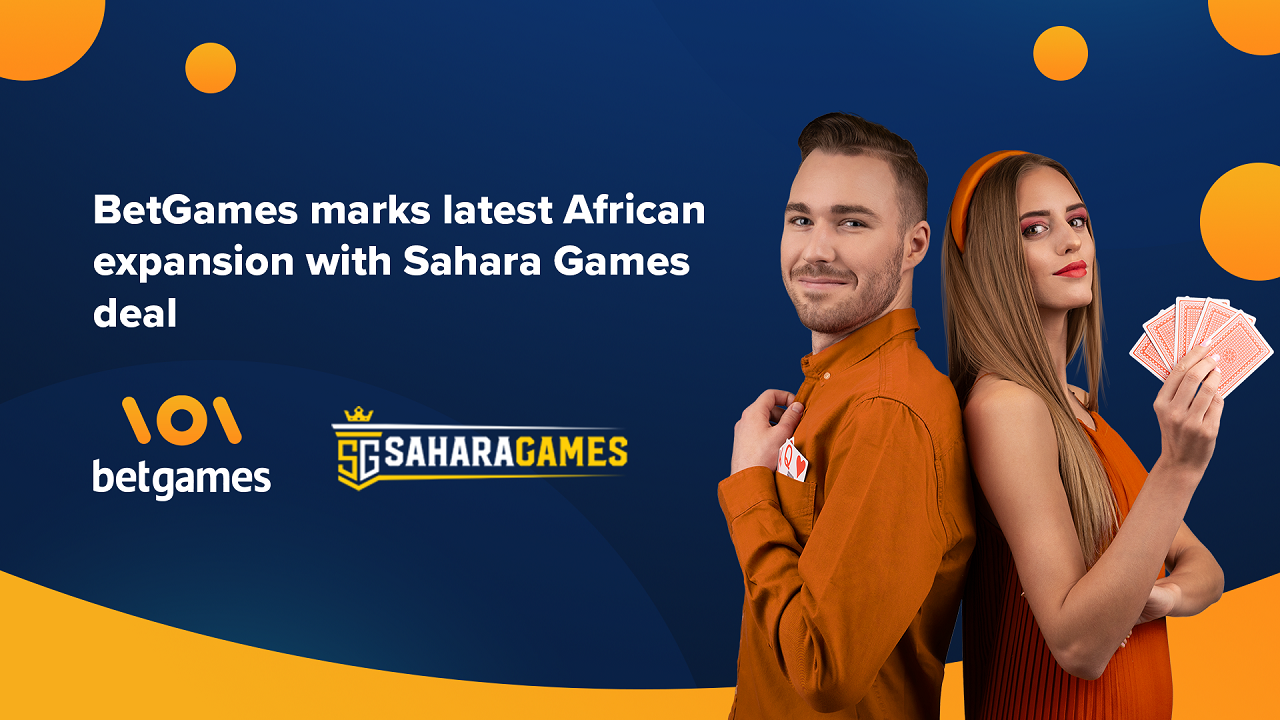 Reading Time:
2
minutes
Innovative live dealer and betting games studio BetGames has signed its latest deal in Africa, by agreeing to supply the rapidly expanding Sahara Games Technology Corporation.
As part of the latest deal, BetGames has enhanced Sahara Games' land-based offering by integrating its renowned product portfolio, including popular lottery titles Lucky 7 and Lucky 5 and the exciting Wheel of Fortune game.
Since its inception, Sahara Games has enhanced its position in the quickly growing African market. The operator runs successful operations in several key regions, and its provision of an optimal product mix for players is key to its accomplishments.
The latest deal sees BetGames further enhance its presence in important markets with the collaboration already live, delivering BetGames' content to over 300 retail locations in Kenya, Uganda, Nigeria and Mozambique.
Commenting on the deal, BetGames' VP Sales, Africa, James Everett said: "We're delighted to have reinforced our position in Africa, with this latest deal seeing us grow in four markets.
"Since its launch, Sahara Games has established itself as a fantastic operator, offering a host of sports-betting and casino products – with our content now adding to its thrilling collection."
Mathew Halloran, COO at Sahara Games, added: "We're excited to have reached an agreement with such a prominent name like BetGames, the company's presence in Africa speaks for itself.
"Striving to maintain the Sahara Games brand as a market leader, we always look to integrate the best in class, and we've done just that by taking on BetGames exciting collection of lottery games."
After a hugely successful 2021, the latest agreement sees BetGames expand its global presence. Having recently rebranded, the company has recorded a surge in engagement as a result of its enhanced Lotto Reloaded studio.
BetGames' latest flagship product is authorised across several key markets including those governed by the UKGC and MGA, whilst also satisfying the regulatory requirements in a variety of South African jurisdictions.
Yggdrasil and Bad Dingo break the ice with GigaBlox™ hit Arctic Sorcerer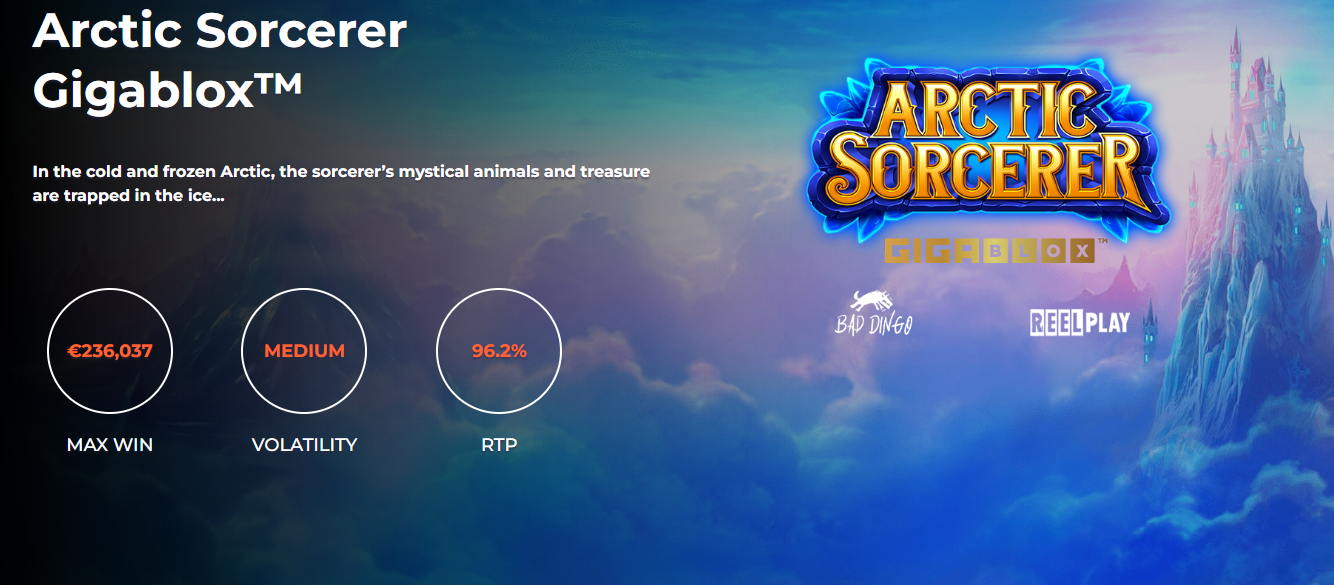 Reading Time:
2
minutes
Yggdrasil and ReelPlay have partnered to release Bad Dingo's icy new adventure Arctic Sorcerer, a title featuring frosty big wins and the popular GigaBlox™ mechanic.
The latest YG Masters creation sees the title's main protagonist, the Arctic Sorcerer, attempting to release his mystical animal companions and treasures from the ice for big wins.
The game's main feature, Arctic Blast, can occur during the base game and the free spins mode, with the sorcerer modifying the reels with Mystery GigaBlox™ symbols, which then change into animals, gems, scatters, or wilds.
Yggdrasil's popular GigaBlox™ mechanic sees the delivery of symbols from 2×2 to 5×5. After these symbols land, they split into regular-sized symbols leading to bigger wins.
When a player lands five or more scatters, between five and 15 free spins will be awarded. During the mode, wilds act as multipliers of x2 and up to 80 free spins can be triggered.
The game also has a wild collection counter and if five wild symbols land during free spins, an additional two spins are awarded. This continues until a total of 20 wild symbols have been collected.
Arctic Sorcerer is powered by GATI, Yggdrasil's state-of-the-art technology enabling partners to employ the preconfigured, regulation-ready, standardised development toolkit to consistently produce cutting-edge content followed by rapid distribution.
Stuart McCarthy, Head of Product & Programs at Yggdrasil, said: "Adding another GigaBlox™ title to our YG Masters portfolio is great and highlights the popularity of our proprietary mechanic. Arctic Sorcerer is a great creation by Bad Dingo and creates an exciting experience with great win potential."
David Johnson, CEO at ReelPlay, said: "ReelPlay is delighted to enable Bad Dingo's latest creation to market. Yggdrasil's YG Masters program provides ReelPlay's partner studios the opportunity to distribute cleverly crafted slots games to a wide network of operator partners."
FSI Launched in Turkey with Fantazzie Gaming Technologies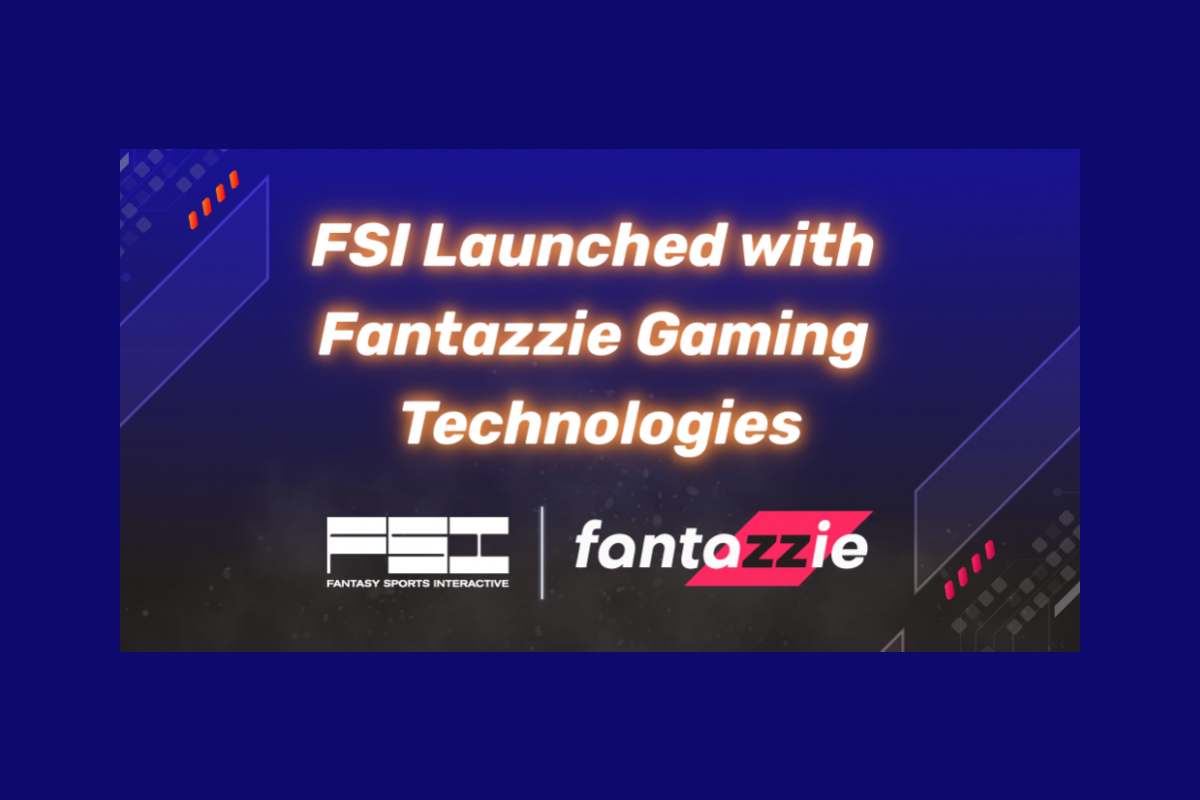 Reading Time:
2
minutes
FSI – Fantasy Sports Interactive Ltd. is thrilled to announce that they have launched a customised Fantasy Sports solution with Fantazzie Gaming Technologies (Fantazzie Oyun Teknolojileri A.Ş), offering innovative fantasy games to the Turkish audience.
Fantazzie A.Ş is a cutting-edge company with the vision to offer modern, engaging fantasy sports products to Turkey's sports fans.
Following our partnership, the FSI and Fantazzie Teams have been working together for the creation and launch of an engaging Fantasy Sports platform offering weekly fantasy contests with Free-to-Play options and In-App-purchases.
The Fantazzie website and native app soft-launched for the kick-off of the 2022-2023 Turkish Süper Lig Season, on 5 August, to offer Fantasy Süper Lig Contests.
Less than 2 months later, the Fantazzie App ranked 1st in the iOS App Store Top Apps for Turkey, and 4th at the Play Store.
The unique gameplay experience is driven by the Fantazzie Marketplace and the exciting entry Boosters the users can buy with in-app currency "FanGold " in order to boost their entries, team, or even specific athletes, and win extra Fantasy Points to beat the opponent Managers on the Leaderboard!
Fantazzie makes the user experience even more immersive, featuring the official team logos and player photos of the Süper Lig Clubs on FSI's customized interface, as official partners of the Süper Lig Clubs.
Following the successful product launch, Fantazzie A.Ş launched a large-scale marketing campaign to reach the Turkish audience through digital media and the official channels of the Süper Lig Clubs, promoting an exciting contest for a Samsung Galaxy Z Fold4! The contest was communicated via the official instagram accounts of the majority of the Süper Lig teams, totalling over 20 million followers!
Keeping up the momentum, FSI will be powering Fantazzie's games for the upcoming World Cup,  the most prestigious soccer competition in the world.
The FSI platform will be running Fantazzie's Contests for the flagship FIFA Tournament taking place in November, allowing Fantazzie managers to select all-star athletes from the top 32 national teams, and follow their statistics throughout the month-long tournament.
"We are thrilled to bring Fantazzie's platform and vision to life, and we are proud to provide this engaging fantasy solution to the passionate football fans of Turkey! Working alongside the Fantazzie A.Ş Team has been a constructive experience for us, and we look forward to continuing our fruitful collaboration." stated FSI CEO, Dennis Tsalikis, about the partnership and launch of the Fantazzie platform.