Literature Classic in Modern Slot Games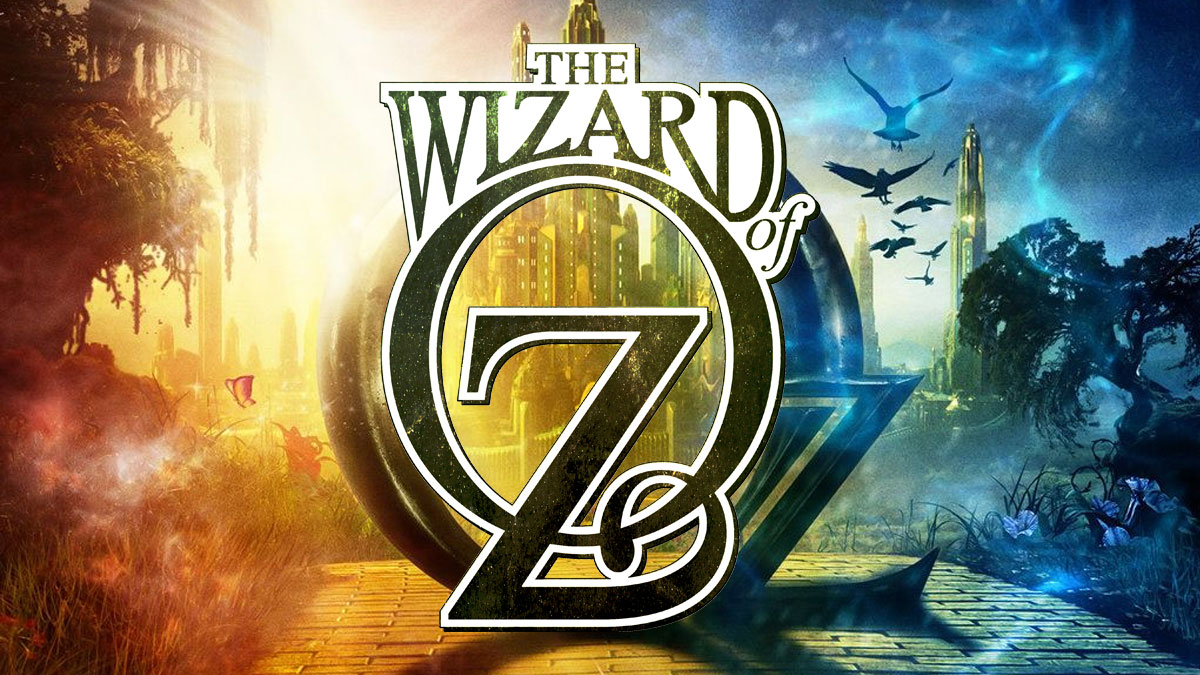 Reading Time:
5
minutes
Slot games that incorporate video game-like presentation, appearance, and design have the potential for endless themes. These can never go out of style because of their flexibility in design and features. Thus, slot designers can reinvent things over and over again. Unlike traditional slots with limited reels and symbols, modern video slot games are more entertaining and engaging. That is why they are made into mobile games and include themes like Classic English Literature.
From the historical perspective, they have got great themes, topics, and cover characters, iconic places, figures, legends, stories, fables, tales, and now renowned books. The works of famous authors like Charles Dickens or Dante's works are made into slots. This not only helps revive the rich culture and literature but also makes people gambling while learning something new.
Literature and Slot Games
Before delving into classic literature, let us take a look at some famous literature and books that were made into slots. Here, you will find only a few of them, yet there are many more on the web. Below are the very famous titles that you can instantly recognize. Maybe even some of you wouldn't know that these were classic books turned into slots. 
Below you will find a list of the most popular classic books the video slots are based on:
The wonderful wizard of Oz

Alice's adventures in wonderland

The lord of the rings

Willy Wonka & the chocolate factory

A Christmas carol

Divine comedy
Frank Baum's the Original Wizard of Oz
This famous book has been made into movies, animations, cartoons, and so much more. The book came in 1900 as a novel, and decades later, in 1939, the first appearance of these characters of the books was made on the television. Dorothy, Toto, and all came to life for the first time. And, since then, modern adaptations have been made several times. 
Just follow the yellow road track, and you are transported to the virtual world. In modern-day slots such as Zynga's The Wizard of Oz slot game, you find the same thing. Players run into characters as symbols from the book, and on the way to your final destination, you have features, spins, bonuses that allow you to win rewards. You can win up to 100x your bet values. Multipliers and Free Spins make this a great happening slot game. However, different Wizard of Oz slots have different features. 
Alice & Wonderland by Lewis Caroll
It was a novel by the writer that came in 1865, a Classic Literature which has inspired a plethora of movies and media appearances. The English author tells a story of a little girl Alice who falls through a rabbit hole and goes into a world full of fantastical creatures and fairy tales. A recent movie by Tim Burton in 2010 was hugely successful. In the world of video slots, Wonderland is a nice progressive jackpot slot from Virgin Games. With stunning 100 paylines, it promises great features. But, this is not the only one, and there are dozens of Alice slots like Adventures in Wonderland, Alice in Wonderland, and so on. 
Alice & The Mad Tea Party by WMS is a slot which transports Alice through the rabbit hole into a classic storyline. No themed slot is complete without these characters like the Cheshire Cat, Queen of Hearts, and Alice. 
The above is not exactly classic literature, but more like children's classic books. More invigorating novels like Dante's Inferno or Shakespeare's Macbeth are also plots and themes of modern-day slots, and they need a different deal of consideration. But, before we go into a couple of those, a few more are worth mentioning.
Lord of the Rings: Modern Novel
Written by J.R.R. Tolkien, the plots like the Fellowship of the Ring, Two Towers are some of the best-made movies that depict myths, legends and fantasy world of creatures. It all started with Tolkien's children's book, The Hobbit. It eventually developed into a three-volume book series. The first instalment was released in 1954, while the last of the trilogy, The Return of the King, came in October of 1955. 
Among slots, LOTR of Lord of the Rings has been made into a slot by famous Microgaming, the pioneer of video slots. You can play it for free at most major online casinos and gambling websites today.
Willy Wonka & the Chocolate Factory by Roald Dahl
Willy Wonka & the Chocolate Factory is another classic inspiration for video slots. 
Willy Wonka & the Chocolate Factory video slot draws inspiration from Roald Dahl's classic novel, Charlie and the Chocolate Factory. It is a 1946 children's novel that features the adventures of Charlie Bucket, a young boy inside the chocolate factory of Willy Wonka. Zynga took this story and turned into a beautiful video slot. 
Previously, the novel was made into a musical fantasy film by Mel Stuart in 1971.
You will get to see the iconic cast and characters on the reels. In this, you can join Charlie as he pays a visit to the chocolate factory of Willy Wonka. You can follow the different characters as they unlock new levels and provide you with some delicious surprises. Every level is a thrilling tour of the popular chocolate factory. 
The slot game features jackpots, free spins, and a large variety of Wonka Wins, Big Wins, and Wonkavator Wins. The best part is the software developer made sure that the game is easily accessible. Thus, players can open it directly from their Facebook account. It is a mobile-compatible game to target a broad group of gamers. 
Charles Dickens Scrooge: Classic Literature Slot Game
Leander Games slots bring this version of the adaptation of Charles Dickens's book. His famous tale on Christmas, famous as A Christmas Carol, was a novel, a ghost story published in 1843 by London & Chapman. 
It has beautiful illustrations by John Leech. Since 1843, Scrooge has appeared subtly or entirely in many works, theatres, movies, and books. 
The cold-hearted miser takes you on a journey in a new game by Leander, Scrooge's Jackpot slot. Here you will get a chance to win a dome of its jackpot money that he had accumulated over time. The slot game has scatter symbols, autoplay option, a jackpot of 500x the bet at stake, simply astounding. It has an RTP of 97.17% but has medium volatility, so great for beginners to try their luck. 
It was originally released in 2017 and had 20 paylines. It came with 5 reels, with a betting range between 0.20 and 100. 
Afterlife Inferno Slot Game from Dante's Inferno, the Divine Comedy
When Dante Alighieri's 14th-century epic poem was made into a slot game, enthusiasts were very happy. The word Inferno is Italian for Hell and is the journey of Dante through the fires of hell. 
The Divine Comedy was written between 1308 to 1321. It is usually held as the world's great works of literature that have stood the test of time and never lost its relevance. 
The Italian novel inspired numerous plays, movies, acts, poems, articles, works of art. No surprise that the gambling software companies also drew inspiration from it and came up with sophisticated video slots.
Afterlife Inferno is a modern-day slot by Leander Games, the same studio above. With 96% RTP, 100x jackpot, this is a great slot, especially for those who enjoy reading. 
Modern Slots of Classic Literature
From mythical legends, modern-day life, movies, sports, to other themes, modern slot games can be quite versatile. The aforementioned list highlights some of these slots that take inspiration from famous classic stories, books, and literature.
AUSTRAC Launches Formal Investigation into Crown Melbourne Over AML Concerns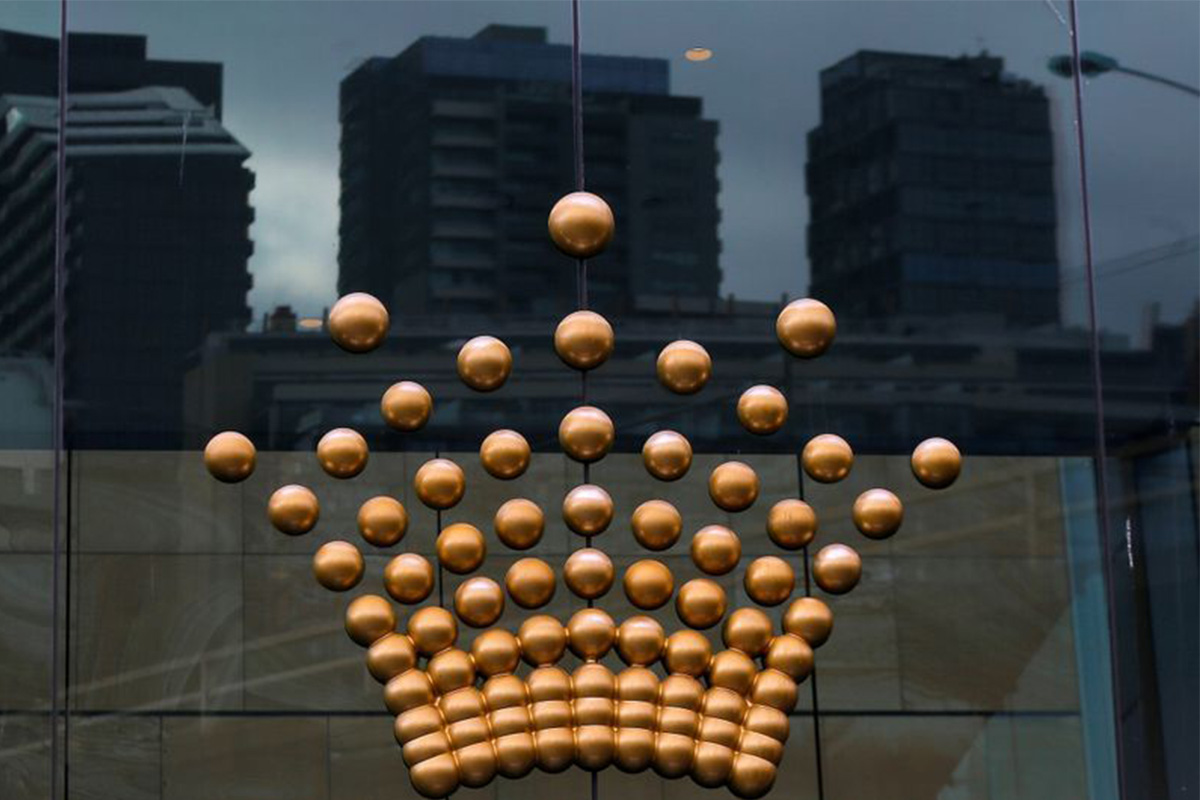 Reading Time:
< 1
minute
AUSTRAC, Australia's financial crime watchdog, has launched a formal investigation into potential infringements of the country's anti-money laundering laws by Crown Resorts.
In a Monday morning filing with the Australian Securities Exchange, Crown revealed that it had been informed of the investigation by AUSTRAC after the authority's Regulatory Operations branch identified potential non-compliance by Crown Melbourne of the Anti-Money Laundering and Counter Terrorism Financing Act 2006 and the Anti-Money Laundering and Counter Terrorism Financing Rules 2007.
The potential non-compliance relates to "ongoing customer due diligence, and adopting, maintain and complying with an anti-money laundering/counter terrorism financing program," Crown said.
It added that the concerns were identified "in the course of a compliance assessment that commenced in September 2019 and focused on Crown Melbourne's management of customers identified as high risk and politically exposed persons."
Philippine Olympic Committee Names PESO as Official National Sports Association for Esports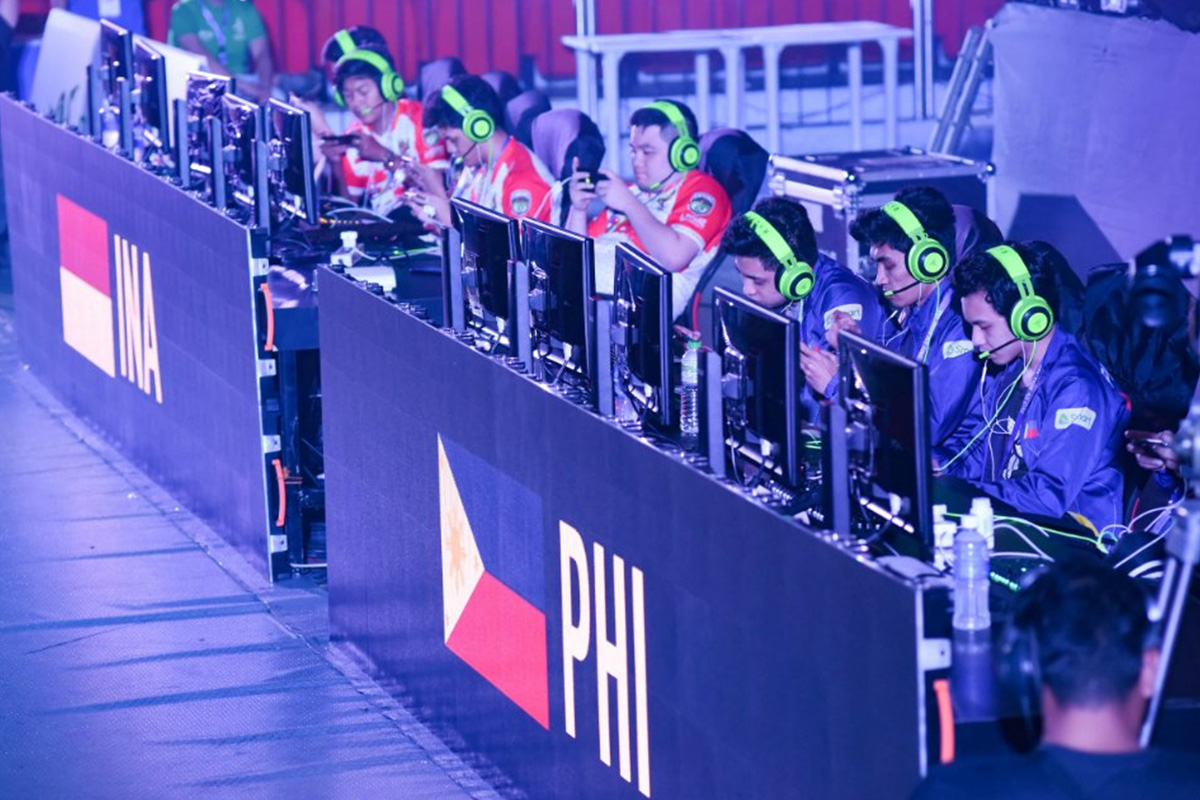 Reading Time:
< 1
minute
The Philippine Olympic Committee (POC) has formalised the accreditation of Philippine Electronic Sports Organisation (PESO) as the official National Sports Association (NSA) for esports in the Philippines.
In a certificate issued on 9 October 2020, the POC declared PESO as an associate member of the National Olympic Committee (NOC).
"As such, PESO is the sole recognized National Sports Association and governing body for the sport of ESPORTS in the Philippines," the certificate reads.
PESO's member-organisations include Bren Esports, Gariath Concepts, Mineski Philippines, The Nationals, PlayBook Esports, Tier One Entertainment, TV5 and TNC Holdings.
"We are honored and grateful for the trust that the POC placed in us. We embrace this huge responsibility as we continue to support our athletes and push the growth and development of Esports in the country," Brian Lim, President of PESO, said.
"We also echo POC's call for unity among esports groups and communities as we all share the same goal to showcase the skills and abilities of Filipino gamers in the world arena and ultimately bring glory to our country," he added.
Infinileads SL recruits Niklas Lundstrom as Product Director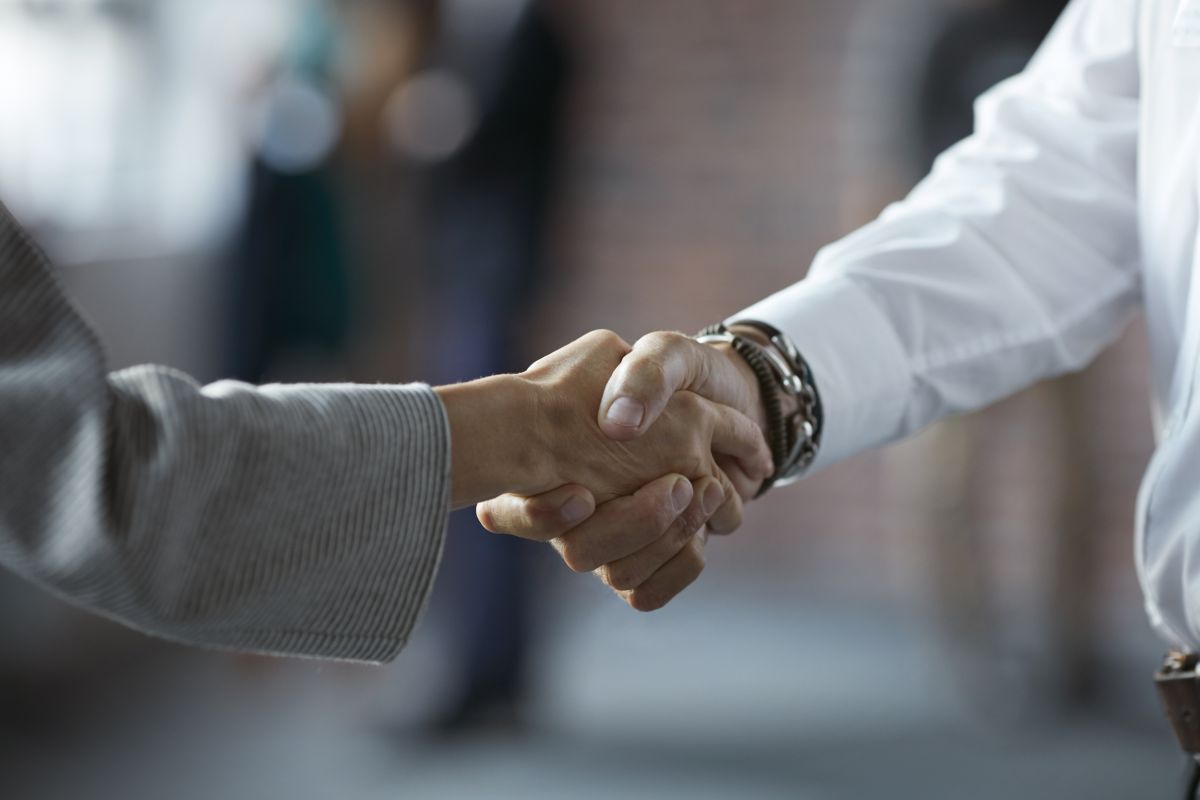 Reading Time:
2
minutes
Infinileads SL has recruited Niklas Lundstrom as Product Director to ensure the future growth of our current and upcoming assets. Lundstrom will begin his employment immediately and will be part of the management.
Niklas Lundstrom has more than 10 years' experience in the iGaming industry, having been previously employed at Catena Media and Evoke Gaming. Lundstrom has extensive experience in optimizing existing as well as launching quality products in competitive markets.
"We are pleased to recruit Niklas Lundstrom as Product Director and are certain he will take the lead in making our current and future products an even greater success, he has already proven to be a great fit to the existing team with his positive attitude and personality says Eric Stoop, founder of Infinileads SL."
Niklas Lundstrom, the new Product Director says: "I am excited about joining such a tight knit team as Infinileads SL and I'm impressed with what I've seen so far. I have full confidence in my colleagues, our strategy, and with my own contribution to the team"
They launched Slotjava.es back in 2018 for the Spanish market with the idea of giving their visitors a full experience in terms of free listing to play online slots and online casinos. Slotjava.es was well received and is now one of the biggest online casinos and free to play comparison sites in Spain.
"I believe it's important to be transparent and fair with the information you provide whether it be a slot or casino review to casino promotion. That together with a lot of hard work is one of the reasons Slotjava.es became a popular product" says Eric Stoop, founder of Infinileads SL
The "Slotjava brand" was created with the launch of Slotjava.it for the Italian market. The strategy was optimized for Italy but the focus on free to play online slots and only promoting licensed casino AAMS casino sites.
"Every market is different, but our strategy was well received once again, and we are now one of the top contenders when it comes to comparing free to play slots and online casinos in Italy." says Stoop.
Since then they have launched Onlinecasinosportugal.pt for the Portuguese and Latin American market and will soon enter Brazil with Slotjava.com.br.
Stoop adds that "Onlinecasinosportugal.pt is another product we are proud of and a great compliment to our other sites, especially now when we've just launched slotjava.com.br for the Brazilian market. Brazil has always been interesting for us and I think it is the right time for us to try our products there."