Literature Classic in Modern Slot Games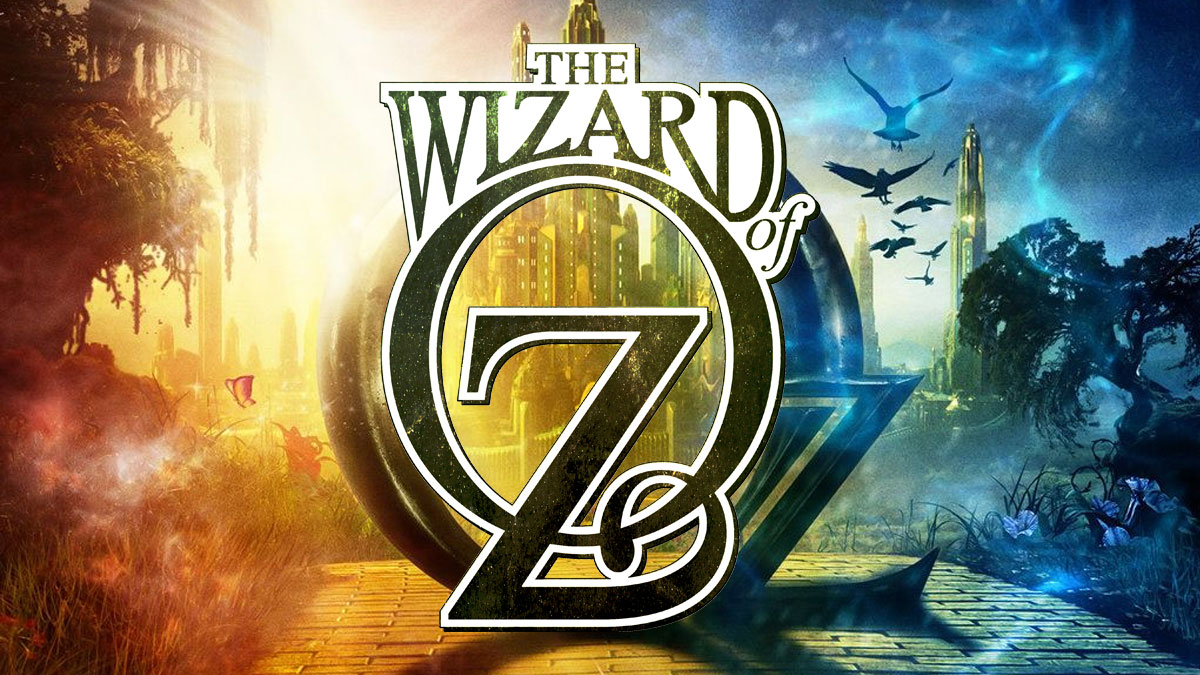 Reading Time:
5
minutes
Slot games that incorporate video game-like presentation, appearance, and design have the potential for endless themes. These can never go out of style because of their flexibility in design and features. Thus, slot designers can reinvent things over and over again. Unlike traditional slots with limited reels and symbols, modern video slot games are more entertaining and engaging. That is why they are made into mobile games and include themes like Classic English Literature.
From the historical perspective, they have got great themes, topics, and cover characters, iconic places, figures, legends, stories, fables, tales, and now renowned books. The works of famous authors like Charles Dickens or Dante's works are made into slots. This not only helps revive the rich culture and literature but also makes people gambling while learning something new.
Literature and Slot Games
Before delving into classic literature, let us take a look at some famous literature and books that were made into slots. Here, you will find only a few of them, yet there are many more on the web. Below are the very famous titles that you can instantly recognize. Maybe even some of you wouldn't know that these were classic books turned into slots. 
Below you will find a list of the most popular classic books the video slots are based on:
The wonderful wizard of Oz

Alice's adventures in wonderland

The lord of the rings

Willy Wonka & the chocolate factory

A Christmas carol

Divine comedy
Frank Baum's the Original Wizard of Oz
This famous book has been made into movies, animations, cartoons, and so much more. The book came in 1900 as a novel, and decades later, in 1939, the first appearance of these characters of the books was made on the television. Dorothy, Toto, and all came to life for the first time. And, since then, modern adaptations have been made several times. 
Just follow the yellow road track, and you are transported to the virtual world. In modern-day slots such as Zynga's The Wizard of Oz slot game, you find the same thing. Players run into characters as symbols from the book, and on the way to your final destination, you have features, spins, bonuses that allow you to win rewards. You can win up to 100x your bet values. Multipliers and Free Spins make this a great happening slot game. However, different Wizard of Oz slots have different features. 
Alice & Wonderland by Lewis Caroll
It was a novel by the writer that came in 1865, a Classic Literature which has inspired a plethora of movies and media appearances. The English author tells a story of a little girl Alice who falls through a rabbit hole and goes into a world full of fantastical creatures and fairy tales. A recent movie by Tim Burton in 2010 was hugely successful. In the world of video slots, Wonderland is a nice progressive jackpot slot from Virgin Games. With stunning 100 paylines, it promises great features. But, this is not the only one, and there are dozens of Alice slots like Adventures in Wonderland, Alice in Wonderland, and so on. 
Alice & The Mad Tea Party by WMS is a slot which transports Alice through the rabbit hole into a classic storyline. No themed slot is complete without these characters like the Cheshire Cat, Queen of Hearts, and Alice. 
The above is not exactly classic literature, but more like children's classic books. More invigorating novels like Dante's Inferno or Shakespeare's Macbeth are also plots and themes of modern-day slots, and they need a different deal of consideration. But, before we go into a couple of those, a few more are worth mentioning.
Lord of the Rings: Modern Novel
Written by J.R.R. Tolkien, the plots like the Fellowship of the Ring, Two Towers are some of the best-made movies that depict myths, legends and fantasy world of creatures. It all started with Tolkien's children's book, The Hobbit. It eventually developed into a three-volume book series. The first instalment was released in 1954, while the last of the trilogy, The Return of the King, came in October of 1955. 
Among slots, LOTR of Lord of the Rings has been made into a slot by famous Microgaming, the pioneer of video slots. You can play it for free at most major online casinos and gambling websites today.
Willy Wonka & the Chocolate Factory by Roald Dahl
Willy Wonka & the Chocolate Factory is another classic inspiration for video slots. 
Willy Wonka & the Chocolate Factory video slot draws inspiration from Roald Dahl's classic novel, Charlie and the Chocolate Factory. It is a 1946 children's novel that features the adventures of Charlie Bucket, a young boy inside the chocolate factory of Willy Wonka. Zynga took this story and turned into a beautiful video slot. 
Previously, the novel was made into a musical fantasy film by Mel Stuart in 1971.
You will get to see the iconic cast and characters on the reels. In this, you can join Charlie as he pays a visit to the chocolate factory of Willy Wonka. You can follow the different characters as they unlock new levels and provide you with some delicious surprises. Every level is a thrilling tour of the popular chocolate factory. 
The slot game features jackpots, free spins, and a large variety of Wonka Wins, Big Wins, and Wonkavator Wins. The best part is the software developer made sure that the game is easily accessible. Thus, players can open it directly from their Facebook account. It is a mobile-compatible game to target a broad group of gamers. 
Charles Dickens Scrooge: Classic Literature Slot Game
Leander Games slots bring this version of the adaptation of Charles Dickens's book. His famous tale on Christmas, famous as A Christmas Carol, was a novel, a ghost story published in 1843 by London & Chapman. 
It has beautiful illustrations by John Leech. Since 1843, Scrooge has appeared subtly or entirely in many works, theatres, movies, and books. 
The cold-hearted miser takes you on a journey in a new game by Leander, Scrooge's Jackpot slot. Here you will get a chance to win a dome of its jackpot money that he had accumulated over time. The slot game has scatter symbols, autoplay option, a jackpot of 500x the bet at stake, simply astounding. It has an RTP of 97.17% but has medium volatility, so great for beginners to try their luck. 
It was originally released in 2017 and had 20 paylines. It came with 5 reels, with a betting range between 0.20 and 100. 
Afterlife Inferno Slot Game from Dante's Inferno, the Divine Comedy
When Dante Alighieri's 14th-century epic poem was made into a slot game, enthusiasts were very happy. The word Inferno is Italian for Hell and is the journey of Dante through the fires of hell. 
The Divine Comedy was written between 1308 to 1321. It is usually held as the world's great works of literature that have stood the test of time and never lost its relevance. 
The Italian novel inspired numerous plays, movies, acts, poems, articles, works of art. No surprise that the gambling software companies also drew inspiration from it and came up with sophisticated video slots.
Afterlife Inferno is a modern-day slot by Leander Games, the same studio above. With 96% RTP, 100x jackpot, this is a great slot, especially for those who enjoy reading. 
Modern Slots of Classic Literature
From mythical legends, modern-day life, movies, sports, to other themes, modern slot games can be quite versatile. The aforementioned list highlights some of these slots that take inspiration from famous classic stories, books, and literature.

TVBET goes live in Africa at eBet through Bitville Gaming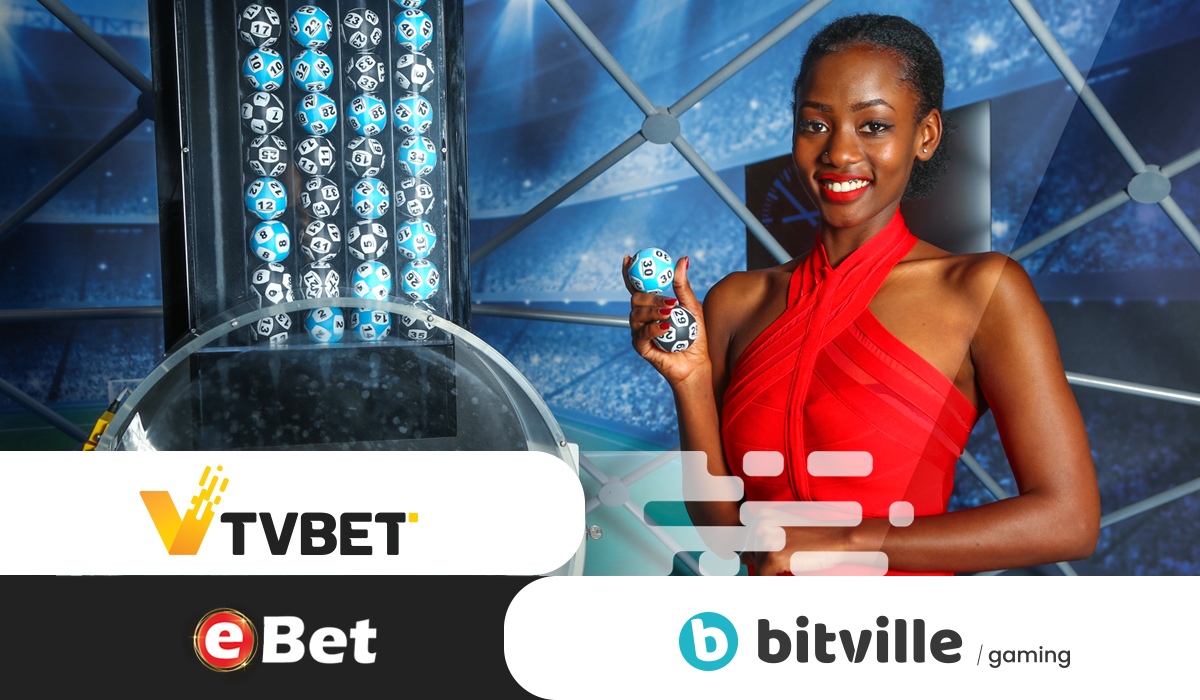 Reading Time:
2
minutes
TVBET and Bitville Gaming are now working together, thanks to a recently signed partnership. This new collaboration is a significant step towards the provider's aim to gain a strong footprint within Africa. B2B provider of live games, and B2B development company Bitville Gaming have united under one goal — to provide the gaming market with the best products and services.
The provider of B2B online streaming games, TVBET, stays strong in pursuing its goals and continues to conclude win-to-win partnerships. This time, the new deal is a collaboration with the B2B development company Bitville Gaming. As part of the deal, a range of TVBET live games is already available at Bitville Gaming's partner — eBet Swaziland.
eBet Swaziland is an operator offering a wide range of gaming activities. The portfolio of eBet includes betting on sports, like soccer, basketball, boxing, rugby, tennis, etc., virtual sports, a wide range of slots, lotteries, and so on. From now on, eBet players may enjoy TVBET's chosen live games. The products available at eBet include some of the most popular B2B provider's games, namely Fruitrace, 1Bet, Lucky6, WheelBet, 5Bet, 7Bet, Keno.
Bitville Gaming is a well-established development company with a highly qualified team of experts. It specializes in creating fixed-odds B2B products for the betting, gaming, and gambling industries. The company's services also include B2B iframe betting solutions, portal, and free-standing pos wagering solutions, online and SMS wagering solutions, mobile-money wagering solutions, bespoke platform and product development, B2C product development. Originating from South Africa, the company has established itself very well worldwide.
"We believe that the addition of TVBET to our suite of products displays our ongoing commitment to bringing up-to-date, contemporary, and innovative solutions to the African i-Gaming landscape. This is just the beginning of many exciting solutions and products to come!" — says Andrew von Hoesslin, Managing Director of Bitville Gaming.
The partnership promises to be mutually beneficial for all parties. Cooperation between companies will help them strengthen their positions in the betting market and offer their partners new solutions.
SKS365 welcomes ELK Studios: the international operator signs a partnership for online slots on Planetwin365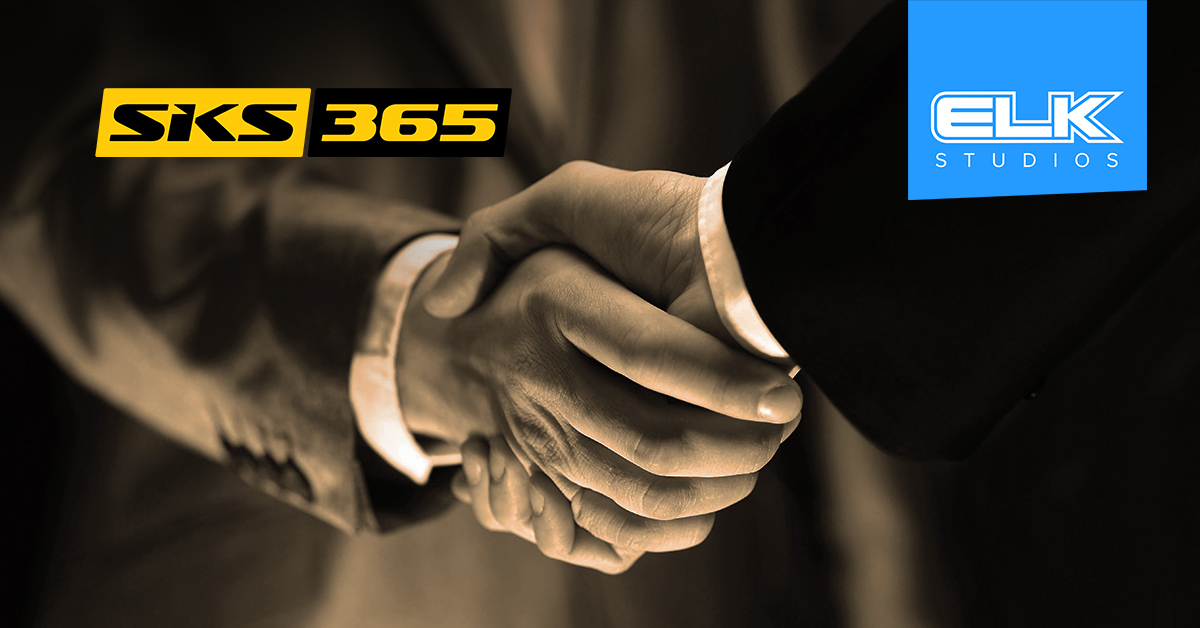 Reading Time:
< 1
minute
SKS365, the international sports betting and gaming operator ends in glory a year of steady growth for its online casino vertical with another strategic partnership.
The company has signed an agreement with ELK Studios, a Swedish provider specialized in slot machines and online games, which entered the Italian market this year. Thanks to this deal, SKS365 will be offering to its clients the most renowned titles of the provider such as Wild Toro 1 & 2, Katmandu Gold and Nitropolis via the Planetwin365 casino. Further releases such as Book of Toro, Toro 7's and Stars of Orion are expected soon to be added to the operator's gaming portfolio.
The extensive portfolio of games, the attention to detail, and the solid mathematical modeling are the strong points of ELK Studios combined with the X-iter mode, which allows players to pick different bonus features for each game, from single bonuses to multiple combinations.
"The titles of ELK Studios are among the best in the world for the quality of their content and the advanced game features and this will allow us to offer an even richer and more engaging gaming experience. We are confident that this new addition will immediately impress our players ", said Troy Cox, Chief Commercial Officer of SKS365.
"We are very excited to grow ELK's footprint in Italy with such a well known brand as Planetwin365 and look forward to a long and fruitful partnership", added Martin Lerby, CSO at ELK Studios.
WSOP Winter Online Circuit Returns To GGPoker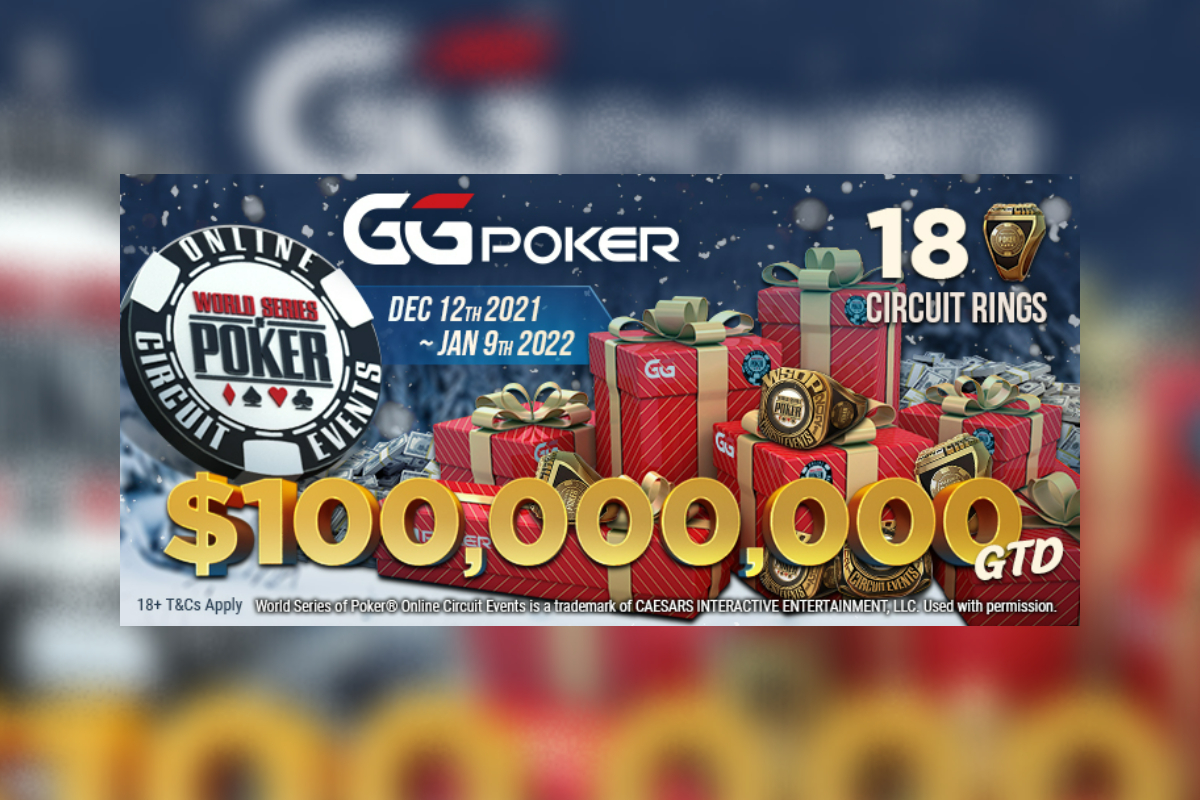 Reading Time:
2
minutes
At least $100,000,000 and 18 WSOP gold rings to be won from December 12 through January 9
GGPoker today launches the WSOP Winter Online Circuit poker tournament series, which runs December 12 through January 9.
This series is made up of 18 headline ring events, each awarding the winning player a coveted WSOP gold ring in addition to the prize money collected, and a full schedule of hundreds of side events and satellite tournaments.
The WSOP Winter Online Circuit series guarantees at least $100,000,000 in cash prizes across the full schedule, with 13 of the ring events boasting tournament guarantees of $1,000,000 or higher.
The series highlights include:
BIG 50 MILLION$ – $50 BUY-IN – Sunday, Dec 12 [Final Day] – $1M GTD

$400 COLOSSUS – $400 BUY-IN – Sunday, Dec 19 [Final Day] – $2.5M GTD

$400 PLOSSUS – $400 BUY-IN – Sunday, Dec 26 [Final Day] – $1M GTD

$100 MILLION$ Mini Main Event – $100 BUY-IN – Sunday, Jan 2 [Final Day] – $2M GTD

GGMasters HR Freezeout NLH – $1,050 BUY-IN – Sunday, Jan 9 – $1.5M GTD

$525 Main Event – $525 BUY-IN – Sunday, Jan 9 [Day 2] – $5M GTD
Day 1 flights to the first WSOP ring event, BIG 50 MILLION$, are already running at GGPoker, with satellites starting from $0.50.
"WSOP circuit events are great; they give every player the chance to win a big prize and gold ring, while enjoying a taste of the WSOP experience," said Daniel Negreanu, GGPoker Global Ambassador. "This time around, there's also the not-insignificant matter of $100,000,000 in prizes to enjoy as well; it might be getting cold outside, but the action is just heating up at GGPoker!"
Players will receive leaderboard points each time they take part in a ring event or side event, with the top 100 players on the leaderboard sharing $100,000 in prizes upon the conclusion of the series.
Two of the WSOP Winter Online Circuit headline events will be broadcast on GGPoker.TV – the $10,300 Super MILLION$ High Roller will be shown on Tuesday, December 21, while the $525 Main Event $5M GTD event will be showcased on Saturday, January 15.
New GGPoker players are eligible to claim the poker room's Welcome Bonus, earn even more rewards with the Honeymoon for Newcomers promotion and automatically join GGPoker's Fish Buffet loyalty program, with regular cash prizes on offer.