GAMING1 hires David Carrion as Chief Marketing Officer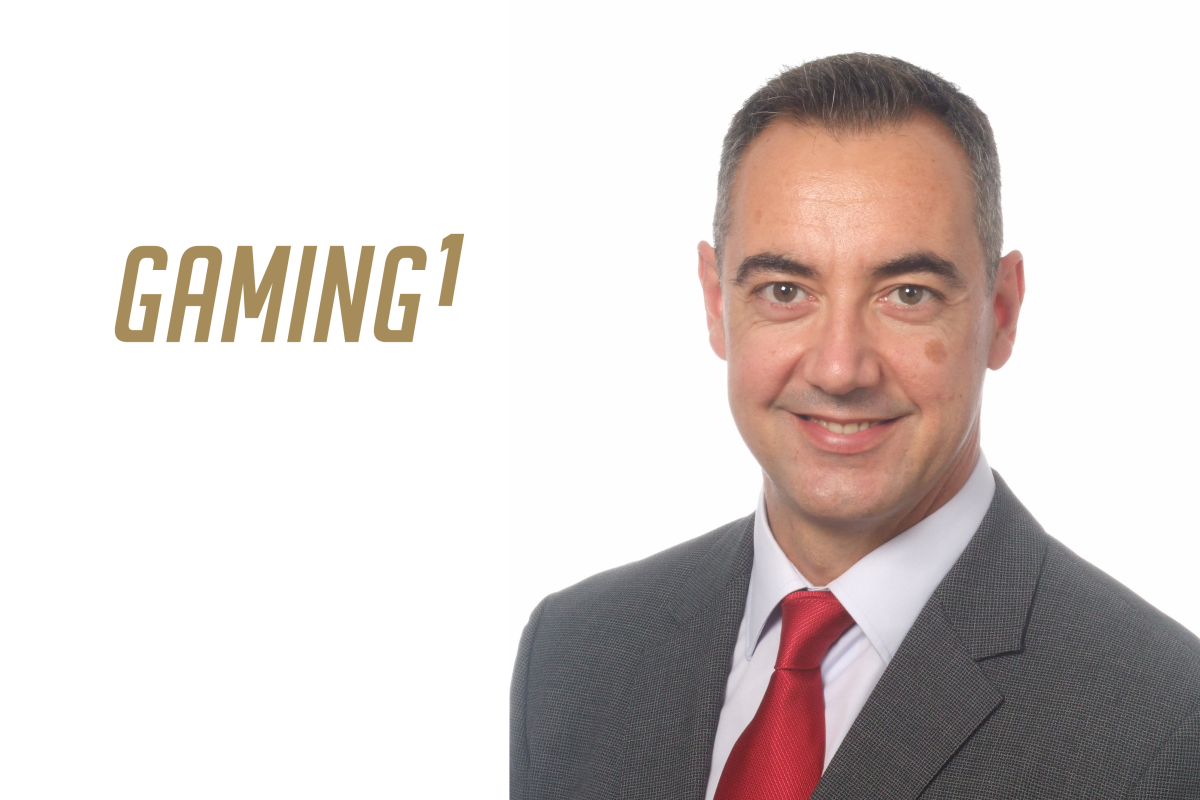 Reading Time:
2
minutes
Appointment of industry heavyweight to be key for 2021 expansion plans
Leading gaming and sports betting partner GAMING1 has boosted its C-level ranks with the appointment of Stars Group marketing veteran David Carrion as its Chief Marketing Officer.
Selected for his data-driven skills and approach, the role will see Carrion build on the widespread international awareness enjoyed by GAMING1's distinguished brand name, as well as taking the helm at one of the industry's largest data science teams.
GAMING1's CMO brings a wealth of experience to his new position, notably at the BlackStone-owned Spanish Casino Group Cirsa, and at The Stars Group, where Carrion led the company's digital marketing transformation and growth before becoming Marketing Director of its renowned brand, PokerStars.
Carrion's tenure saw him develop the strategy, teams and tech stack around SEO, PPC, Paid Social, Affiliates and Display advertisement, as well as multiple high profile award winning campaigns, like Game On (2018 EGR Marketing Social Campaign and Poker Campaign Winner) and the PokerStars NLHE Championship, poker's largest ever $25k buy-in tournament, earning him a place on Gaming Intelligence's prestigious HOT 50 list of online gaming's most influential professionals.
Commenting on the appointment, GAMING1 COO & Co-Founder Sylvain Boniver, said: "On behalf of everyone here at GAMING1, I'd like to wish David the warmest of welcomes. A world-class addition to our team, his appointment forms part of a recruitment drive aimed at accelerating our continued international expansion into crucial markets such as the US.
"We are a data-obsessed company so with David's precise, data-driven approach, as well as a remarkable skillset and experience portfolio, he's perfectly placed to help take our brand to the next level."
David Carrion, CMO at GAMING1, added: "I'm delighted to be overseeing one of our industry's foremost data science teams and feel confident that GAMING1 can continue its impressive growth streak in the weeks and months ahead.
"The company's history and goals align very closely with my own, and the strength of our talented team gives me full confidence that we can make these ambitious expansion targets a reality."

How Cryptocurrency Will Impact The Gaming Industry
Are you curious as to how cryptocurrency will continue to impact the gaming industry? If so, continue reading to find out how it is expected to do so.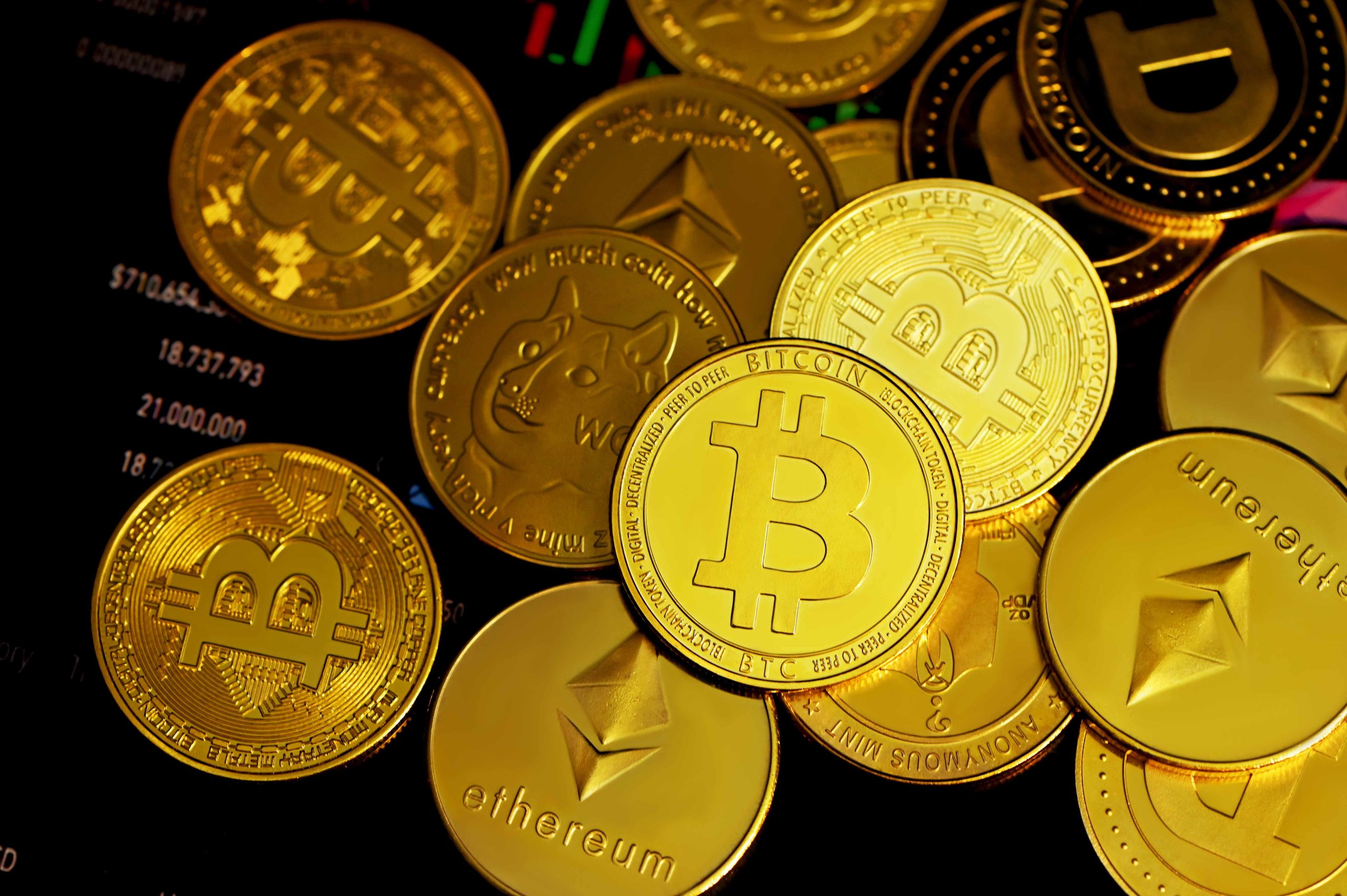 Reading Time:
4
minutes
It may have first originated in 2009 but it has been during the 2020s that cryptocurrency has well and truly exploded into the mainstream by steadily infiltrating a growing number of global industries and sectors. The gaming industry, in particular, has experienced rapid change due to the ever-changing nature of digital payment methods and the opportunity for players to be rewarded in virtual assets as opposed to physical prizes that they can later exchange and trade across a number of digital platforms. If you are curious as to how cryptocurrency will impact the gaming industry in the coming years as it grows and develops at an accelerated pace, continues reading to find out everything you need to know.
It will facilitate instantaneous transactions
In the gaming industry, the need for third-party or manual intervention has led to collective frustration amongst players forced to wait a considerable amount of time to be paid for their gaming efforts. The introduction of cryptocurrency, however, eliminates the need for external validation so gamers can deposit or withdraw instantaneously and efficiently and free up precious time to be spent on the physical act of playing a game. In the past couple of years, there has also been mounting frustration over the difficulty a growing number of gaming developers face when attempting to sell their software outside of designated app stores. By tapping into the wide-reaching benefits of blockchain, however, nano-payments can ensure software developers not only receive payments in a matter of minutes but are able to process them in a fraction of the time.
It will lead to greater accessibility and flexibility
The introduction of cryptocurrency into the gaming industry will allow players to tap into their favorite games without bypassing any additional security or exchange rate issues beforehand. This can also provide gamers with the opportunity to play without imparting any identifying information beforehand such as their name, email address, and telephone number which is common for a wide range of gaming platforms and software systems. In addition, the process of depositing and withdrawing funds will also be streamlined for players from start to finish with fewer hoops to jump through and little to no restrictions regardless of what geographical barriers may have previously stood in their way.
It will provide greater safety and security
When it comes to gaming in today's increasingly digital landscape, safety and security remain fundamental concerns for both players and gaming developers with online purchases now common throughout the gaming industry and hackers waiting at every corner to expose vulnerable players. As well as familiarizing yourself with the best cryptocurrency wallet for you, by comparing Ledger vs Trezor for example, you must also ensure your safety and security needs are met when it comes to your online gaming endeavors with the use of blockchain technology preventing illegal and fraudulent trading of digital assets. In addition, it also minimizes the risk of hacking and theft by relying on a decentralized ledger where the potential for the duplication of keys is eliminated with smart contracts reassuring players that their transactions are safe and secure.
It will promise anonymity
One of the main advantages to come from the marriage of cryptocurrency and the gaming industry is that you can play with the added reassurance of complete anonymity. If you have ever wished to sharpen your existing skills without revealing your identity, for example, cryptocurrency may be the answer to your gaming woes. It has long been a fundamental concern for the gaming industry to reassure players that their money is safe and secure but there has been little progress made when it comes to reassuring players that their personal information is safe and secure. The recent introduction of cryptocurrency games has, however, proven that it is entirely possible to play with complete anonymity on your side by removing the need to disclose any information relating to your personal identity or online transactions. Unless you decide to voluntarily share your online transactions with a fellow user, your cryptocurrency payments will remain hidden from prying eyes forevermore.
It will save players money
In the short time that cryptocurrency has spent infiltrating the gaming industry, it has saved players a considerable amount of money by eliminating the need for hidden fees, handling fees, or exchange fees. This has led to it becoming one of the most cost-effective payment methods available to gamers today when compared to credit cards, debit cards, bank transfers, and even e-wallets. Because there is no need to wait for a third party or bank to validate a transaction, players may also be able to withdraw greater amounts frequently to add to their existing bankroll which makes the gaming industry more appealing to both experienced and inexperienced players as well as software developers.
Cryptocurrency has had a profound impact on the gaming industry in recent years but it is expected to continue revolutionizing the ways in which players interact with their favorite games in the years to come by facilitating instantaneous transactions, leading to greater accessibility and flexibility, providing greater safety and security, promising anonymity, and saving players money.
Synalogik raises £3m in Series A Funding round led by former Tesco CEO Sir Terry Leahy and Bill Currie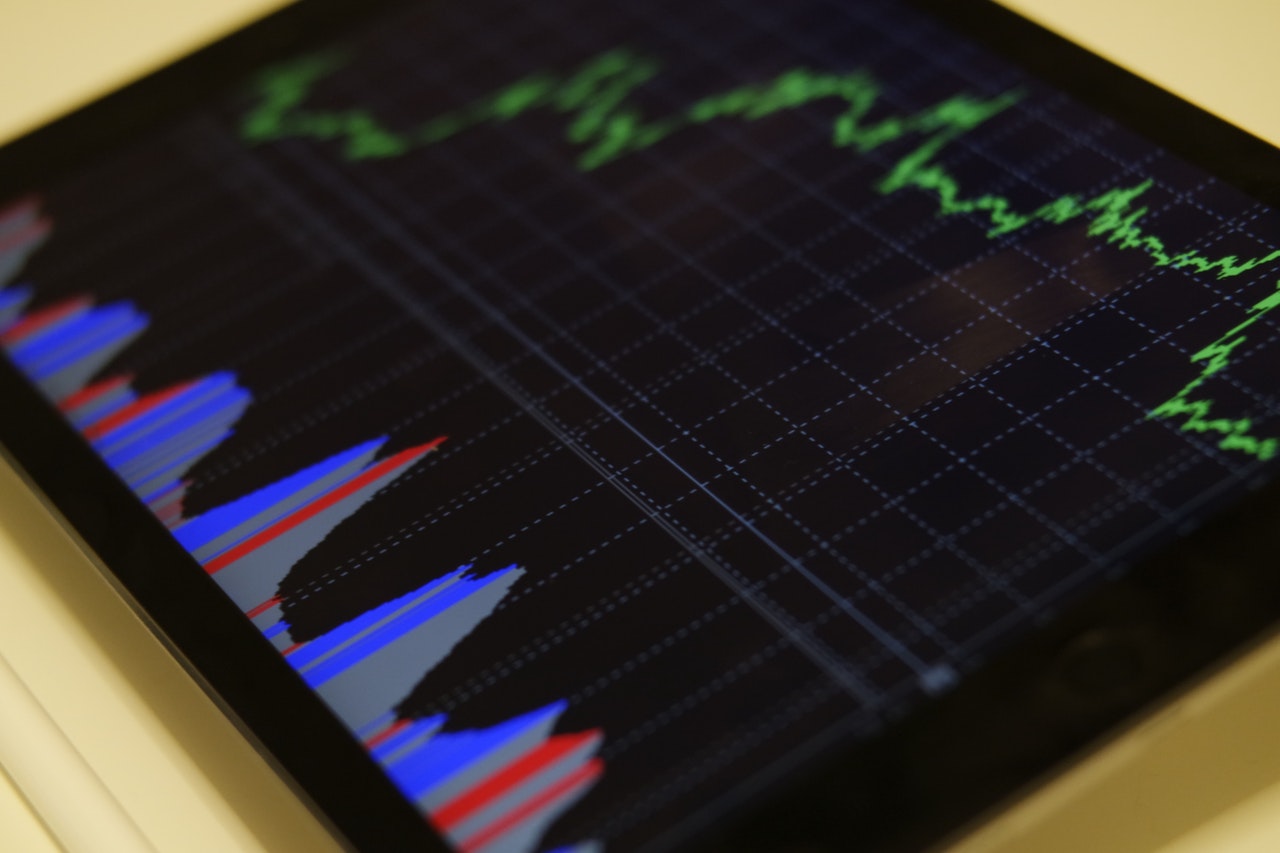 Reading Time:
3
minutes
Investment will enable the company to further enhance its Scout® aggregation and reporting platform that allows operators to streamline AML and affordability checks
Synalogik, the company whose Scout® data aggregation and reporting platform allows online gambling operators to streamline customer profiling checks for AML and affordability for improved compliance, has raised more than £3m in a Series A funding round.
The funding round was led by high-profile investors Bill Currie, founder of retail, e-commerce, and tech investment fund, the William Currie Group, and Sir Terry Leahy, former CEO of Tesco. Gambling Industry heavyweight Mark Blandford also increased his existing stake in the company.
Synalogik will use the capital raised to scale its Scout® solution across different markets and territories and to expedite the launch of additional solutions that have been in development over the past 18 months. These solutions will widen the application of its data aggregation, risk identification, and decision intelligence capabilities.
The company, which provides its Scout® solution to tier one operators including Entain and Betway, will also invest in its people, research and development with plans to double the size of its engineering team and enhance its dedicated customer support department over the coming months.
Synalogik was founded by a group of former police officers, barristers, and members of the intelligence community who were frustrated by the inefficiency of manually aggregating data from disparate sources.
Synalogik's solution, Scout®, is a unique platform that enables organizations to automate data aggregation from multiple disparate sources, identify risk, and report findings in seconds.  Scout® supports users with regulatory compliance, affordability, anti-money laundering, and fraud investigation.
The solution quickly became the most efficient way for compliance teams within the gambling sector to carry out player profile checks for AML and affordability as part of wider compliance processes, saving up to 85% of their time.
Gareth Mussell, CEO at Synalogik, said: "The data landscape is exploding, organizations have unprecedented opportunities to make intelligent decisions based upon the data within their eco-system or immediately available to them.  Organizations are struggling to harness these opportunities and often rely on manual processes to aggregate data – this is simply not scalable."
"In 2021, a total of £32.1million was paid by 15 gambling businesses as a result of fines or regulatory settlements – more than any previous year – and with regulations becoming increasingly stringent, the burden and cost of compliance will only continue to increase for gambling operators using manual processes."
"Scout® has been developed to overcome these challenges and it's great to see that the potential for the business and our growing suite of solutions has been recognized by high profile investors such as Sir Terry Leahy, Bill Currie, and Mark Blandford.
"Closing this Series A funding round allows us to rapidly scale up our capabilities, increase our headcount and bring new and exciting products to market that will allow us to better serve existing and new clients."
Bill Currie said "Synalogik displayed real vision in their plans for utilizing data aggregation and enabling businesses to get access and assess data more cost-effectively, we believe we are investing in a really exciting company"
Mark Blandford, investor in Synalogik, added: "Compliance is now the number one priority for operators in regulated markets such as the UK and in Synalogik and Scout® they have the best team and solution to streamline Know Your Customer (KYC), Enhanced Due Diligence (EDD) and affordability checks."
"Not only that, but Scout® allows them to maximize efficiency, make decisions faster, increase retention and improve analyst decisions."
Sir Terry Leahy, added: "The threat from money laundering and fraud to public and private organizations is very significant and growing. Businesses are struggling to meet compliance standards and need better solutions like the Scout product from Synalogik which transforms the speed of data aggregation and analysis of risk."
Bonanza Billion by BGaming showed record results in the first month after launch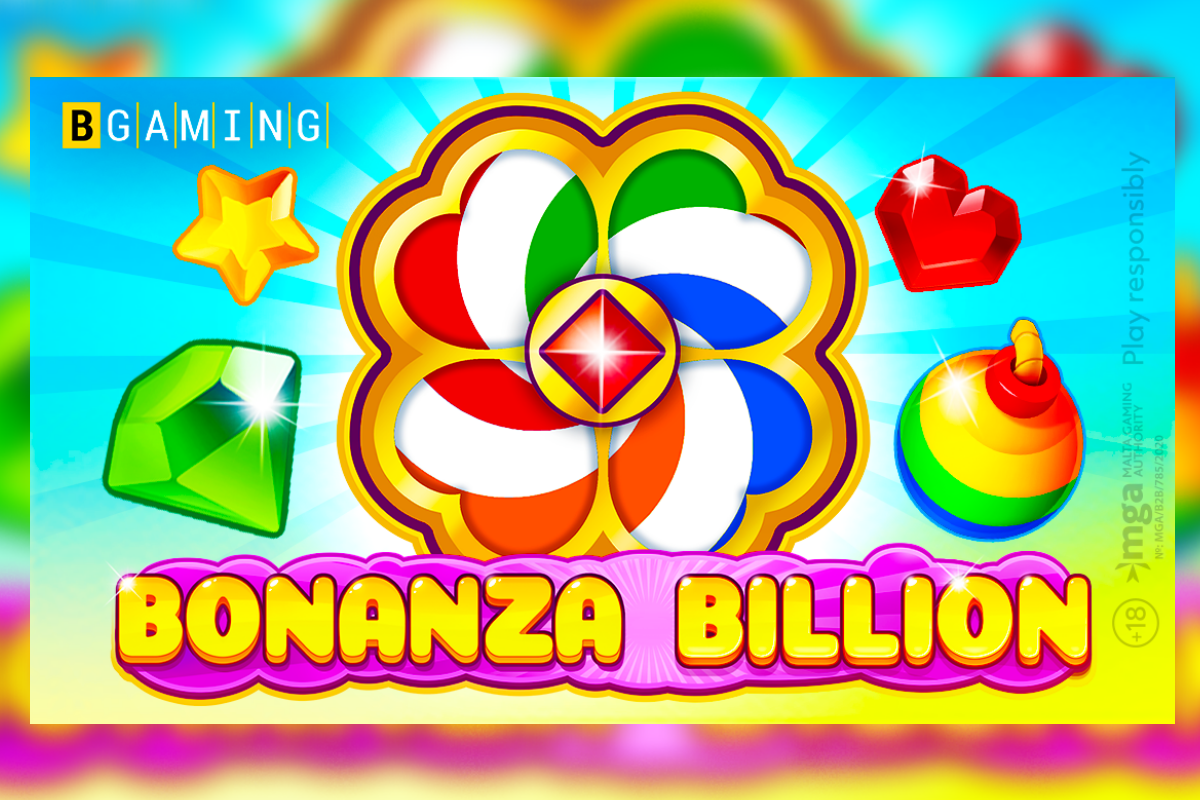 Reading Time:
< 1
minute
Bonanza Billion, the first slot with refilling reels by BGaming, showed the most successful start among the provider's titles. The first month after release, the game exceeded the results, namely the bets count of the BGaming top slot called Elvis Frog in Vegas by 21%. 
Launched on the 3d of December, the Bonanza Billion slot inspired players to win with a charming Christmas look. You can see how it was in a streaming session with Haddzy. 
Now it's time to present the basic version of the game. Bonanza Billion, full of colours and juicy fruits, turned into its classic look, which will delight casino amateurs during the year. The changes doesn't affect the features pack. Free spins, Multiplier, Buy Bonus, and Chance x2 will still be available!
"We're focused on providing new mechanics to our players, and we're extra are glad to see such great results of the first cascade slot in the lineup. The combination of refilling reels and the buy bonus feature make the game especially engaging. This is the best way to see an epic win on the screen! " commented Kate Puteiko, CS Marketing Manager at BGaming. 
BGaming will add one more slot with refilling reels and the buy bonus feature to its collection following the players' preferences. Irish-style Clover Bonanza will be released in spring.
BGaming is a fast-growing game provider converting gambling into gaming. Thanks to an expert team and a player-driven approach, the studio creates innovative and engaging products featured on reputable platforms and 700+ online casinos worldwide. BGaming is the world's first to support cryptocurrencies and offer Provably Fair games. Today the brand's portfolio includes 70+ products with HD graphics and a clear user interface for every device.