INTRALOT and Simplebet Strike Real Money Betting Micro-Markets Deal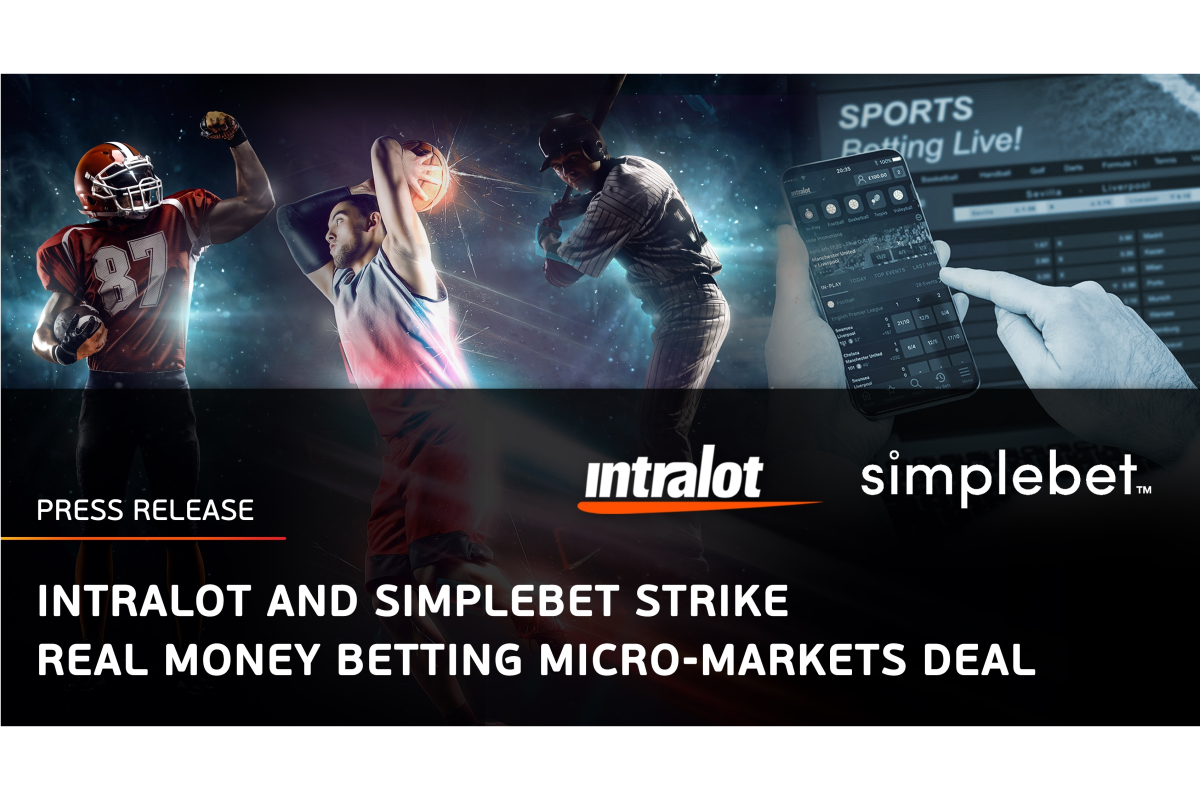 Reading Time:
2
minutes
Partnership features in-play, real money "micro-market" betting opportunities powered by Simplebet's machine learning and automation engine, to imminently launch with INTRALOT in the U.S. with global expansion to follow.
INTRALOT, a premier global sports betting and lottery supplier, announces that it will be partnering with Simplebet, an innovator in global sports betting technology, to launch new in-play, real money betting micro-market betting opportunities for NFL, MLB, and NBA. Simplebet, a B2B product development company using machine learning and automation to enable every moment of every sporting event to become a betting opportunity, known as Micro-Markets, will offer millions of new and engaging betting opportunities across INTRALOT Orion, the next-generation Sports Betting platform.
Simplebet's proprietary Micro-Markets pricing engine powers in real-time both the market mechanics of a betting market (i.e. creation, suspension, repricing, and resulting) and odds for each selection. INTRALOT and Simplebet will begin rolling out the products this NFL season and potentially later this MLB postseason, with plans to launch for the next NBA season.
"The continuous enrichment of player experience and the enablement of state organizations in contributing to good causes are key elements of our purpose as a company. We do that organically and through partnerships with innovative companies," said INTRALOT Group CEO, Dr. Chris Dimitriadis. "We are looking forward to working with Simplebet and diversifying our portfolio further."
"As we continue to partner with leading operators and suppliers across the sports betting industry, INTRALOT is a natural fit for us to not only showcase our product and proprietary technology this NFL season, but to also provide a best in class experience for fans, both in the U.S. and globally," said Chris Bevilacqua, Co-Founder and CEO of Simplebet. "As first to market with a truly scalable enterprise solution for Micro-Markets, we're looking forward to our launch with INTRALOT and providing fans with new ways to bet on and engage with sports."
"The U.S. sports betting industry continues to grow and evolve at a rapid pace and we are thrilled to partner with Simplebet as we become a first mover in offering U.S. sports fans Micro-Markets," said Nick Papadoglou, Chief Commercial Officer and Head of Sports Betting in the U.S. for INTRALOT. "Simplebet's Micro-Market pricing engine provides fans literally millions of additional betting opportunities tied to the moments that drive the consumption of U.S. sports, and we are excited to partner with Simplebet on bringing a new level of product innovation to the marketplace."
INTRALOT already has sports betting contracts in Washington, D.C., Montana, and New Hampshire. Globally, INTRALOT operates in 42 regulated jurisdictions with an average of $21.5 billion in annual wagering, and will work with Simplebet to launch Micro-Markets globally after the initial launch in the U.S.
Simplebet's mission is to power the future of fan engagement by creating betting opportunities for every moment of every sporting event. Simplebet enables sportsbook operators and technology platforms to offer new betting markets in an effort to attract new customers, reduce customer acquisition costs, and increase the overall lifetime value of customers.

SoftSwiss Sportsbook introduces Quickbet, BetCashout, Maxstake and BetBuilder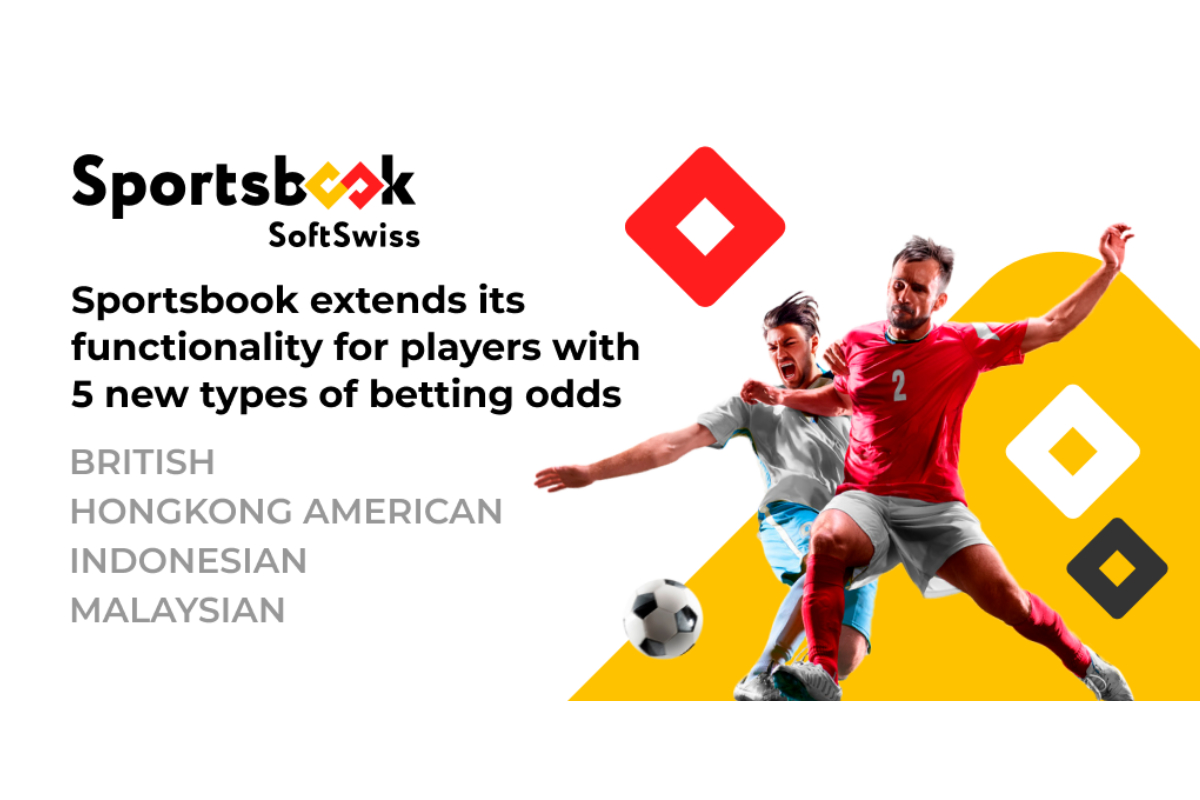 Reading Time:
2
minutes
SoftSwiss launches new player functionality Quickbet, BetCashout, Maxstake and BetBuilder for its sports betting platform Sportsbook. The extended functionality of the solution will allow its players to amplify their betting experience.
Just in time for the semifinals of the UEFA Champions League and UEFA Europa League, SoftSwiss Sportsbook established 4 new player features which will further extend and diversify user experience within the betting platform, bringing even more drive to the game. The newly-added functionalities will help to further accelerate the overall betting process, making it more convenient for the players. The B2B clients of the SoftSwiss Sportsbook will highly benefit from these new developments as they'll be able to satisfy all the possible needs the players may have in terms of bets placement. The solution provides an easily customised mobile-first user experience, which in its turn will increase platform usability. Furthermore, Sportsbook by SoftSwiss takes advantage of odds feeds and managed trading services by the globally recognized leader Betradar.
Betbuilder feature will be of utmost importance to football fans as it will give them an opportunity to place express bets on football within one event;
Quickbet functionality will enable to speed up the betting process;
BetCashout – will permit bet redemption before the end of the event;
Maxstake – will automatically let the player figure out the maximum bet amount;
Alexander Kamenetskyi, Product Owner of SoftSwiss Sportsbook noted: "The sports betting industry is developing at a very rapid pace. The Sportsbook team always strives to stay ahead of this game by continuing to bring new functionalities to the table. This month is no exception as we worked really hard to deliver these 4 astonishing new features which are now available to our players just ahead of one of the most important times of the football season! We take the functionality, security, and user-friendliness of our product very seriously, whilst also working on maximising player interest and engagement".
SoftSwiss Sportsbook continues innovating — as it has very recently launched its premium cricket option with a particular focus on cricket enabling to place bets on 30 various events with 100 diverse outcomes. Moreover, Sportsbook recently announced the launch of American league in-play live bets functionality.
SoftSwiss Sportsbook Platform is an all-in-one solution for managing sports betting operations. The solution comes with full risk management, fraud prevention and high-quality customer support. Sportsbook inherits the company's extensive experience in the iGaming market and all crucial functionality from the SoftSwiss Online Casino Platform: security, stability, advanced player segmentation, and adaptability to operators' marketing needs.
About SoftSwiss:
SoftSwiss is an international tech brand supplying widely acclaimed, certified software solutions for managing iGaming operations. The company has a vast product portfolio, which includes an online casino platform, game aggregator with thousands of casino games, an affiliate system, and a recently launched sports betting platform. SoftSwiss holds a number of gaming licenses, providing a "one-stop-shop" White Label solutions by taking care of all technical, legal, and financial processes on behalf of its customers. In 2013 SoftSwiss was the first in the world to introduce a bitcoin-optimized online casino solution. The company has thus been regarded as the leading technical expert when it comes to the use of cryptocurrencies in online gaming.
Turn Up The Volume with the new Play'n GO HammerFall Slot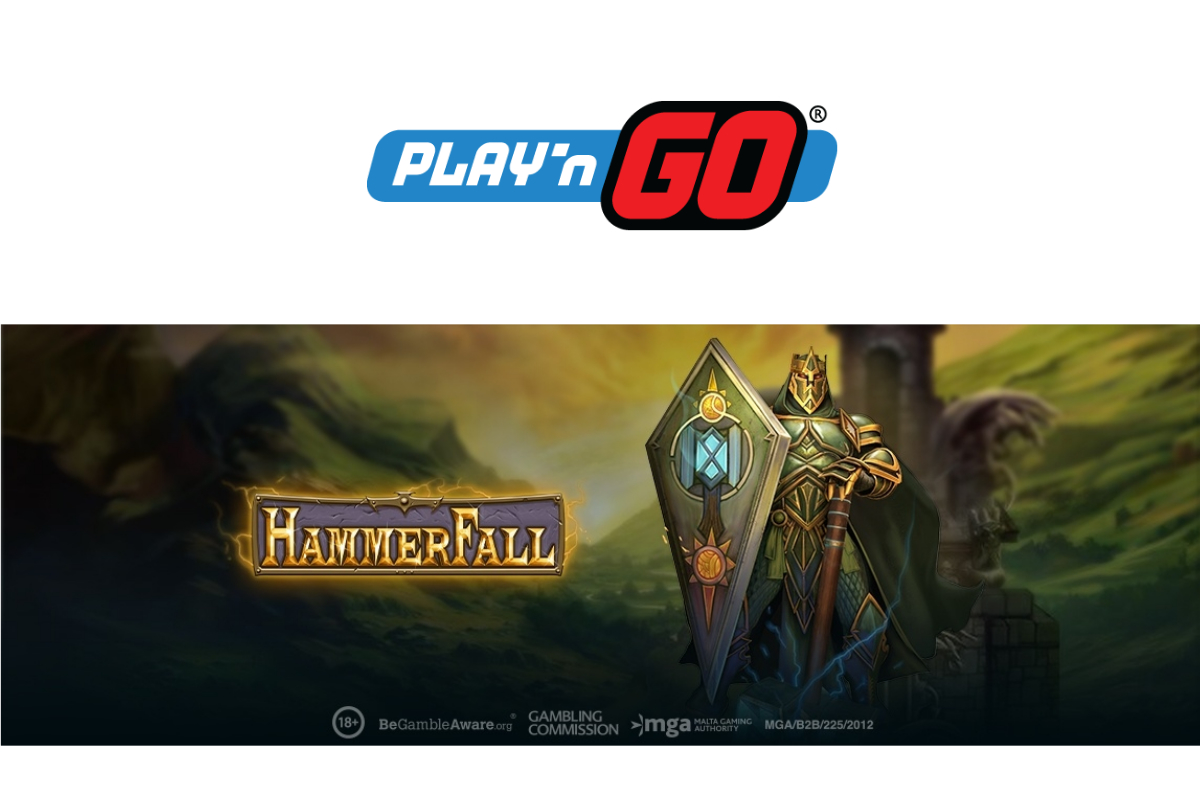 Reading Time:
2
minutes
Play'n GO has teamed up with a legendary Swedish rock band for their latest release, HammerFall, out today. 
HammerFall is based around the group of the same name, one of the most successful power metal bands in Europe, responsible for popularising and defining the sound of the genre alongside other bands like Helloween and Iron Maiden in the '80s.
While the game is a music slot, it mixes this element with a fantasy theme, broadening its appeal in the market. The story is based around HammerFall's mascot, Hector the Paladin, as he aids players in a battle to victory and fortune, all set to the soundtrack of some of the band's biggest hits.
HammerFall is packed with an array of exciting highlights, not least the song features that are activated by filling the charge meter and each takes the player to a different world within the game. Each one is based on a HammerFall track, and there's also an opportunity to trigger the Hammer High Overcharge and experience all three song features in succession!
Since launching their series of music slots in 2018, Play'n GO has partnered with several renowned names in the world of rock, including Saxon, Twisted Sister and Testament. Each game has captured the tone and feel of its respective band, not only in its artwork but its gameplay and bonus features, something CEO Johan Törnqvist believes is very important to create the best game:
"Our music slots are a representation of ourselves and the band's they feature. We don't want to slap a few songs onto an average slot and call it a day; that's not the way we work.
We work with the bands to capture their persona and make sure that the gameplay matches their style and their music, giving a well-rounded gaming experience to players, and it's working."
HammerFall is out now.
Antstream Arcade accelerates expansion with hire of games industry veteran Mike Rouse to support growth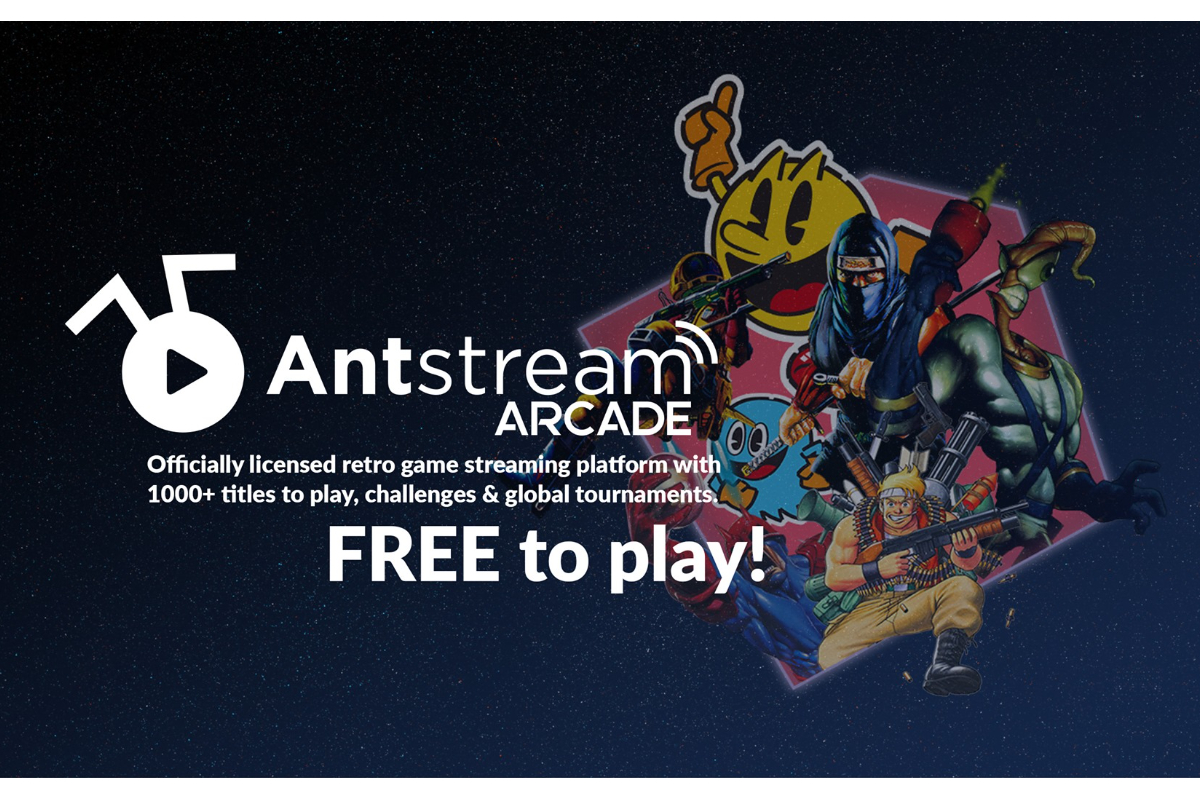 Reading Time:
2
minutes
Appointment comes at a time of record growth for the business
Leading video game streaming platform Antstream Arcade has expanded its internal studio team with games industry veteran Mike Rouse joining to lead its production team and help build out its internal studio. This move comes during a period of record user growth for the company following its establishment as the world's first free-to-play game streaming platform.
Mike joins Antstream from 2K's Brighton based Hangar 13, where he was Head of Production and responsible for developing and co-ordinating strategy across the studio's four global locations and 400 employees.
Mike has over 20 years' experience in the games industry, with a career that includes key roles at Microsoft as Studio Director overseeing the incubation and development of Microsoft Hololens and its future tech studio, and at Sony as Dev Director creating the PSN Trophy system and several AAA Titles. He brings this extensive experience in pushing the boundaries of how players interact with games to his new role at Antstream Arcade, as it continues to expand its offering.
Mike Rouse said: "As a lifelong fan of what we now have to call "vintage" games, working at Antstream Arcade represents the perfect combination of my passion for retro gaming and changing how players interact with games themselves. I think it is very likely that we are nearing the end of physical consoles – with physical media losing relevance to the rise of cloud-based gaming, it is all but inevitable. As the first company to successfully launch a free-to-play platform with thousands of games, Antstream is well placed to be at the forefront of this change."
Steve Cottam, CEO of Antstream said: "Between our new licensing partnerships with the likes of Disney and Bandai, and our decision to adopt a free-to-play model, we're in a period of immense change here at Antstream. Bringing on someone with Mike's expertise and experience in altering how people play games is a huge boost for us as video game streaming continues to drive the game industry forward as a whole. We look forward to working with him in taking our library of iconic video games to the biggest audience possible."
Mike's love of retro gaming is on full display on his Retro Gamer Boy YouTube channel, where he posts weekly unique videos delving into his own extensive retro gaming collection, and discussing the best retro games and consoles ever made. His retro gaming goal is to collect every SEGA Megadrive game, with only a few notable holdouts like Pirates of Darkwater standing between him and the holy grail of completionism.