IBM Enters Esports Arena with Activision Blizzard in New Multi-Year Deal as the Presenting Partner of the Overwatch League Grand Finals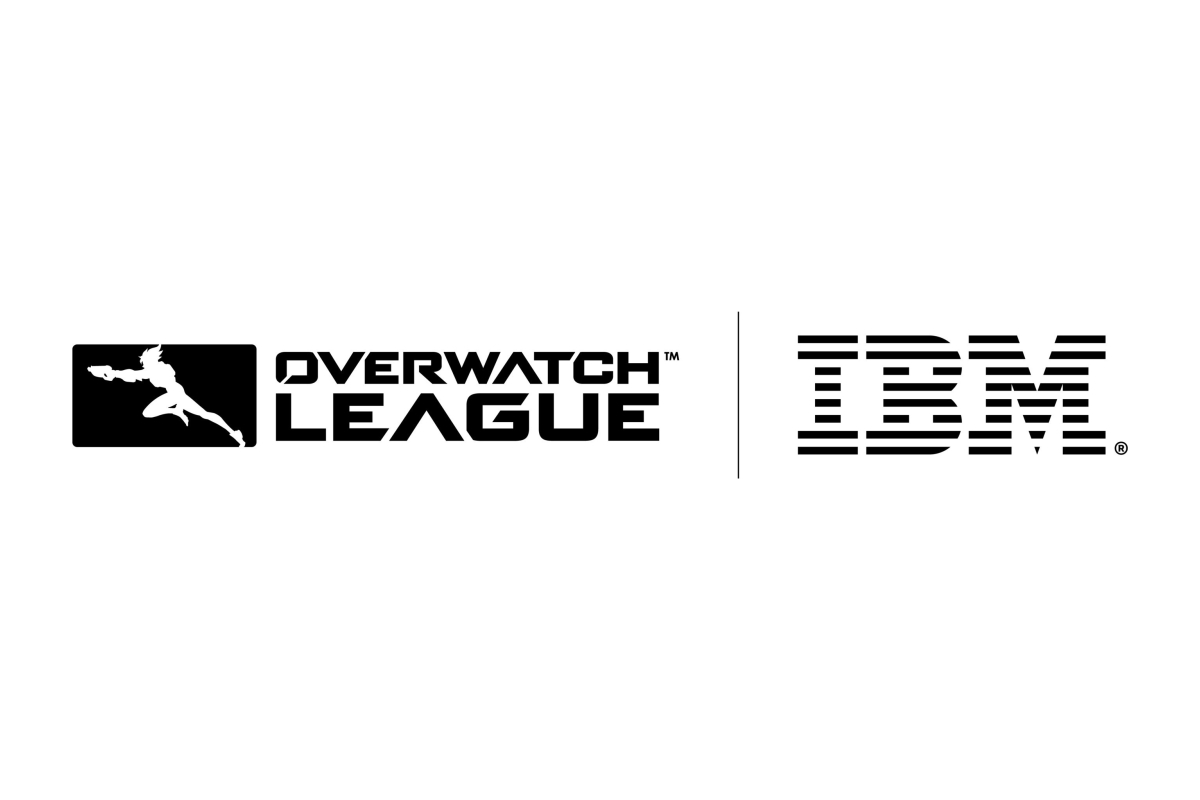 Reading Time:
2
minutes
IBM to help power interactive and analytical content for the Overwatch League, engaging fans and players through cloud, IBM's Watson artificial intelligence, and machine learning
Today, IBM and the Overwatch League™, the world's first global esports league with 20 city-based teams, announced its first-of-a-kind multi-year deal to bring IBM's cloud computing and artificial intelligence (AI) technology to esports. A sponsorship component kicks off at this year's 2020 Overwatch League Grand Finals, which started Oct. 8 and run through Oct. 10. With the agreement – IBM's first-ever esports deal – the technology leader becomes the official AI, cloud, and analytics sponsor of the Overwatch League. The deal covers the 2020 Grand Finals and the entirety of the 2021 and 2022 Overwatch League seasons.
Through the course of the deal, IBM and the Overwatch League plan to leverage IBM's suite of advanced cloud and AI products. Starting in 2021, IBM and the Overwatch League will be working closely to develop technology solutions leveraging IBM's expertise in natural language processing and machine learning to improve the league's rankings system, and utilize IBM's Watson AI capabilities to create live and in-broadcast predictive analysis, with specific solutions currently under development.
"We're constantly striving to give fans the ability to more meaningfully engage with the Overwatch League, and teaming up with IBM enables us to do just that," said Brandon Snow, Chief Revenue Officer of Activision Blizzard Esports. "IBM's cutting-edge AI and machine learning, underpinned by cloud technologies, will help enable us to bring interactive and innovative engagement opportunities to our fans and teams. This is a fantastic benefit to our viewers, and we're very excited to be announcing it during the biggest event of our season."
"We're thrilled to bring our world class Cloud platforms and Watson portfolio to one of the leading esports platforms in the world," said Noah Syken, Vice President of Sports & Entertainment Partnerships, IBM. "The solutions we're partnering to create can help the organizations, players, and fans enjoy an even more immersive, engaging experience. We look forward to working with the Overwatch League, to bring innovative solutions at scale, to broad and relevant audiences."
The sponsorship with the Overwatch League will kick off in 2021 and include new solutions, that plan to be hosted on the IBM Cloud. Those solutions, which are currently under development, will leverage IBM's suite of analytics tools to process in-match data, adding Watson's AI capabilities through the use of Watson Machine Learning and the AutoAI functionality within Watson Studio. Additionally, the solutions will find new ways to showcase the wide array of historical statistics that the Overwatch League gets from live play.
The announcement of IBM and the Overwatch League teaming together is IBM's first foray into the global world of esports and joins an impressive list of sports and entertainment partnerships that IBM technology powers around the world. IBM has been a part of gaming history as a hardware manufacturer, chip creator, and software provider for developers since 1985. Over the past 35 years, IBM has worked with gaming and esports entities through PowerPC processors, NLP, and cloud technology.
IBM has been a long-time partner to a range of sports organizations, teams, and events, including tennis (US Open and Wimbledon), golf (The Masters), football (via ESPN Fantasy Football), and the GRAMMY Awards. Through IBM's partnerships, including IBM's new engagement with the Overwatch League, IBM is able to reimagine sports, and entertainment experiences for fans, players and coaches alike, leveraging the flexibility of the hybrid cloud, and other AI-powered solutions.
SOURCE IBM

Team Vitality Launches in India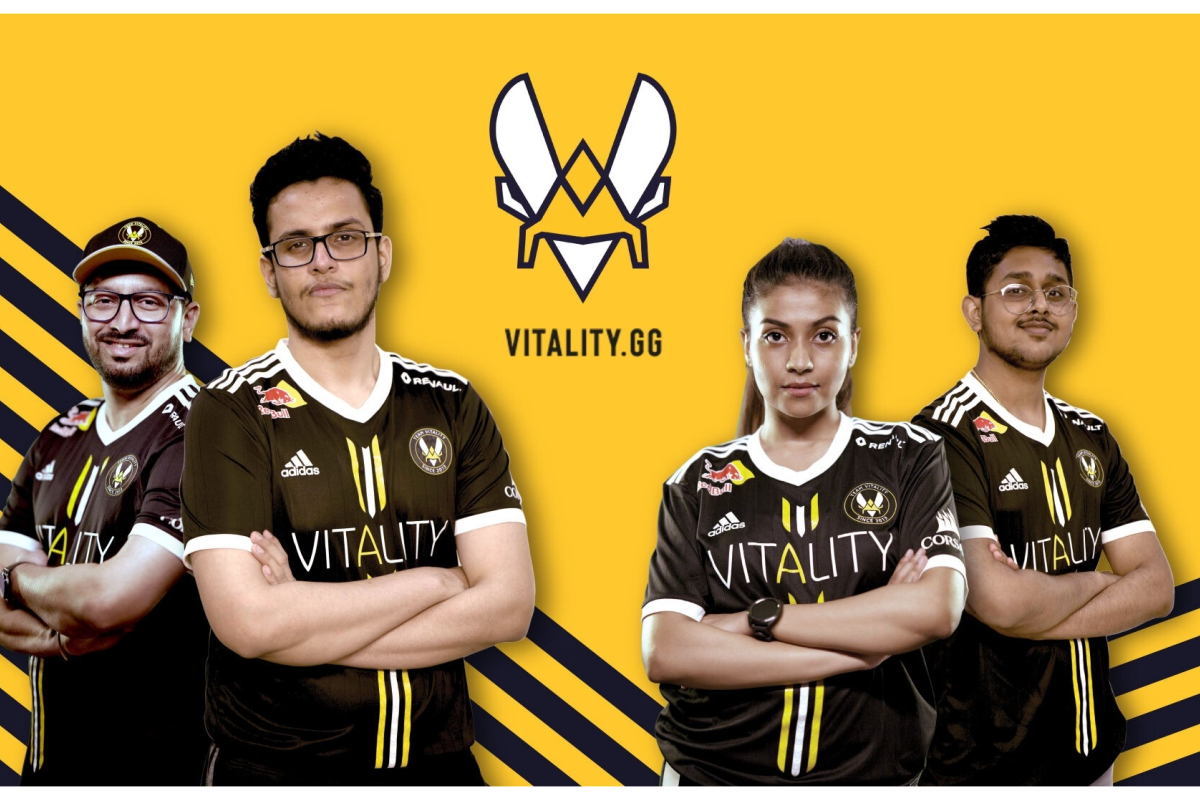 Reading Time:
3
minutes
Team Vitality, the leading esports teams in Europe, today officially announces the launch of its India operations. The expansion sees Team Vitality plant roots in Mumbai, and partner with some of the biggest content creators in India, including YouTube sensation Nischay Malhan. The organisation first raised the prospect of a significant presence in India earlier this year, and launched its Indian social media last month. Today marks the reveal of Team Vitality's first plans for the expansion, as it furthers its commitment to the growth of esports and gaming in the region.
Team Vitality's immediate focus is on building its local presence and community in order to establish a deeper connection with its fans in India. Team Vitality has partnered with gaming content creators Nischay Malhan, Rachit Yadav, Nitin Chougale and Saloni Kandalgaonkar whose respective YouTube channels i.e. Live Insaan, Rachitroo, Classified YT, and Mili kya Mili, have a combined following of 1 crore (10 million). The content creators will host a variety of engaging events and contests across their social media channels, as well as on Team Vitality India's Facebook and Instagram pages.
Following Team Vitality's first move into the Indian gaming space, the organisation is committed to creating a purely competitive branch in 2021, with the ambition of becoming the best esports organization in the region. Further details on the competitive expansion will be revealed soon, following the initial launch which will see the team build a robust foundation and community in India.
Headquartered in Paris, France, Team Vitality is home to eight top performing teams across nine games, and over 50 athletes from 13 nationalities. With its presence in India, Team Vitality is poised to help the country's gaming enthusiasts unlock their competitive potential. Team Vitality's Counter-Strike: Global Offensive (CG:GO) roster recently took the No.1 position in HLTV World rankings, establishing themselves as the best team in the world. The organisation is one of only ten teams in the League of Legends European Championship (LEC) franchise and reached the World Championship in 2018, and its Rocket League team won the 2019 World Championship. In addition, Team Vitality is partnered with mainstream brands across an array of industries such as Red Bull, Corsair, adidas, Renault, etc.
CEO of Team Vitality, Nicolas Maurer, speaking on the occasion said, "Team Vitality constantly strives to build winning teams on the international stage. Our entry into India is a big milestone for us and part of our endeavour to conquer the world of esports. Our mission here is to not just build professional teams but to also make ourselves the most aspirational esports brand in the country. We're very keen to engage with our fans in India via our content creators before competing in the biggest local tournaments with our incoming professional teams."
Amit Jain, Principal of the Rewired.gg, venture fund that has invested €34 into Team Vitality, commented, "We believe that esports is one of the world's fastest growing industries today with India having a huge untapped base of gaming talent just waiting to be discovered. The continuous success of Team Vitality promises a huge opportunity for growth in this market. We are well on our way to building one of the world's first billion-dollar esports teams."
Randall Fernandez, General Manager, Team Vitality India, commented, "This is an interesting time to enter India and the arrival of Team Vitality is welcomed with great optimism and excitement. With professional esports significantly picking up in India, our approach will include finding new talent at a grassroots level and offering them the opportunity to join Team Vitality. We will then focus on bringing their performance up to the standard of our global esports athletes, not least at our world-class V.Hive HQ in Paris and our resident training facilities at the Stade de France.  Expect to see new Indian esports stars winning tournaments as part of Team Vitality very soon."
Leeds United Partners with Ninjas in Pyjamas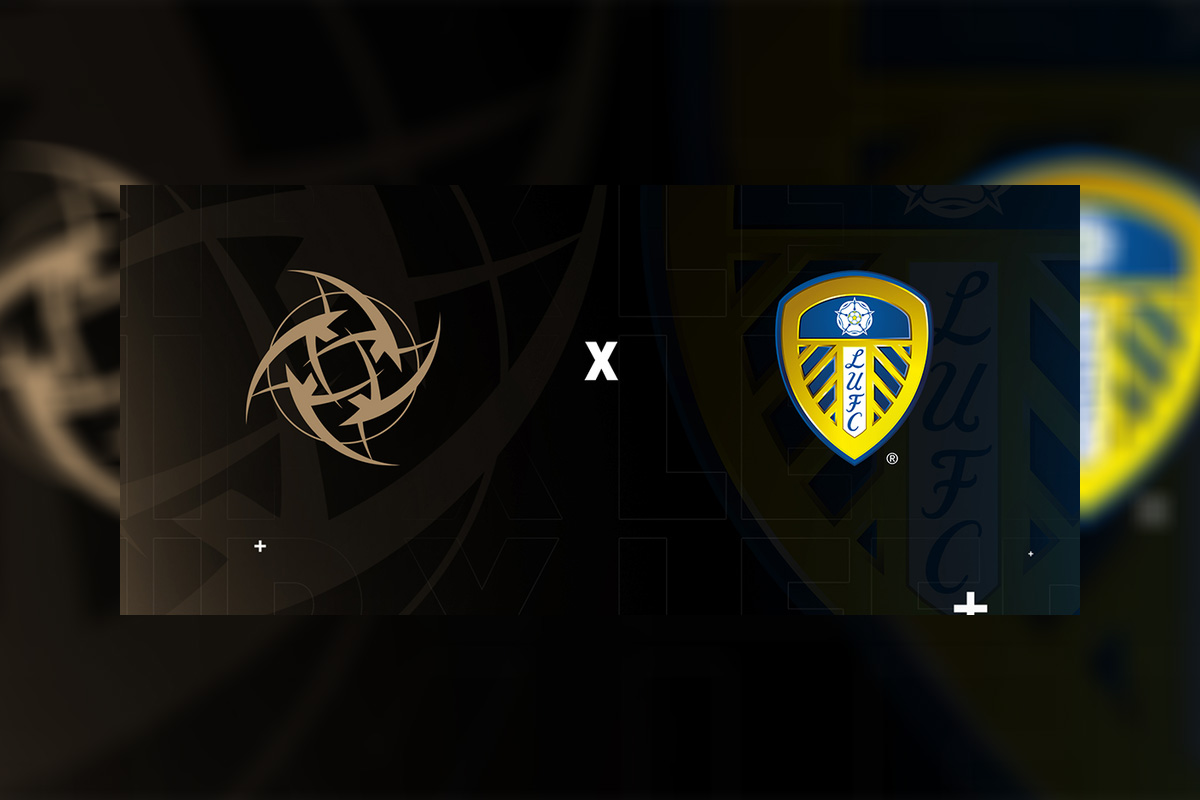 Reading Time:
< 1
minute
English professional football club Leeds United has entered into a partnership with iconic esports organisation Ninjas in Pyjamas.
After two successful tournaments, the Premier League recently announced the launch of a third season of ePremier League and NiP will now be supporting the club in its efforts to win the ePremier League EA SPORTS FIFA 21 Tournament.
"This partnership with Leeds is an exciting milestone for Ninjas in Pyjamas. Our iconic clubs share similar histories of transformation and core values when fighting our way back to the top of our sports," Hicham Chahine, CEO of Ninjas in Pyjamas, said.
"We looked for a premier club with an ownership that was ready to go deep into esports – with the ambition of making an impact, integrating efforts on sports performance, fan activation and commercialisation. We are very thrilled about this FIFA journey together, and keep your eyes open for more exciting announcements in the upcoming weeks," Hicham Chahine added.
"Promotion to the Premier League has given the club some amazing opportunities so far, with involvement in the ePremier League Tournament the latest chance for the club to grow and impress," Paul Bell, Executive Director of Leeds United, said.
"Just as Marcelo has done with the men's first team, we intend on making our presence in the ePremier League known and being competitive straight away, creating a partnership with NiP gives us a fantastic foundation to do so," Paul Bell added.
Simplicity Signs Multi-year Sponsorship Agreement with Redragon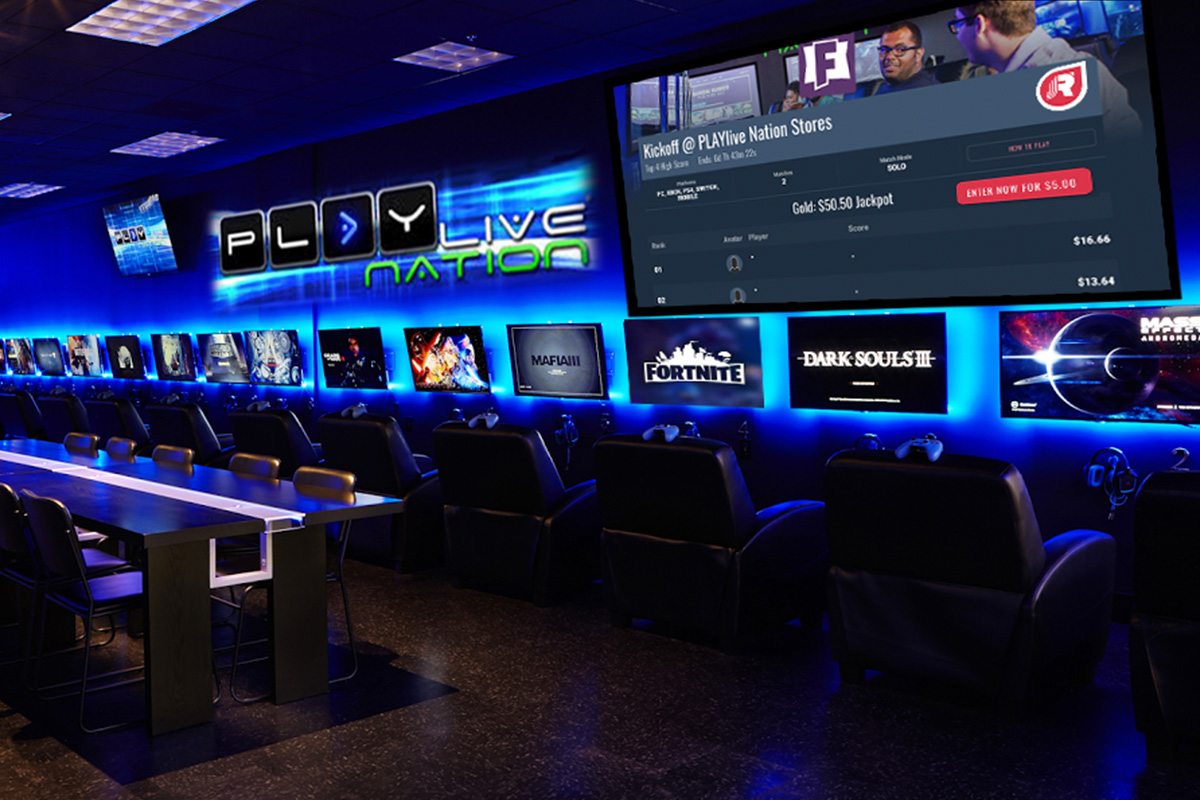 Reading Time:
< 1
minute
Simplicity Esports and Gaming Company has signed a 30-month-long sponsorship agreement with Redragon, a global manufacturer and distributor of headsets, mice, keyboards and gaming accessories.
The sponsorship will include over $170,000 in cash and over $10,000 worth of gaming equipment for use by Simplicity Esports' League of Legend franchise, playing under its Brazilian subsidiary brand Flamengo Esports.
"Redragon has been a great partner for us, since Simplicity Esports entered Brazil earlier this year with the acquisition of Flamengo Esports. We will proudly display their logo on the sleeve of our jersey to be seen by our dedicated fans, social media followers, and content watchers. We still have three available jersey sponsorship activations to sell, including the coveted center chest location that comes with a Master Sponsorship," Jed Kaplan, CEO of Simplicity Esports, said.