Replai's one-click AI solution to produce and share automatic highlights from gaming live streams seeks to unlock the ability to create exciting content to anyone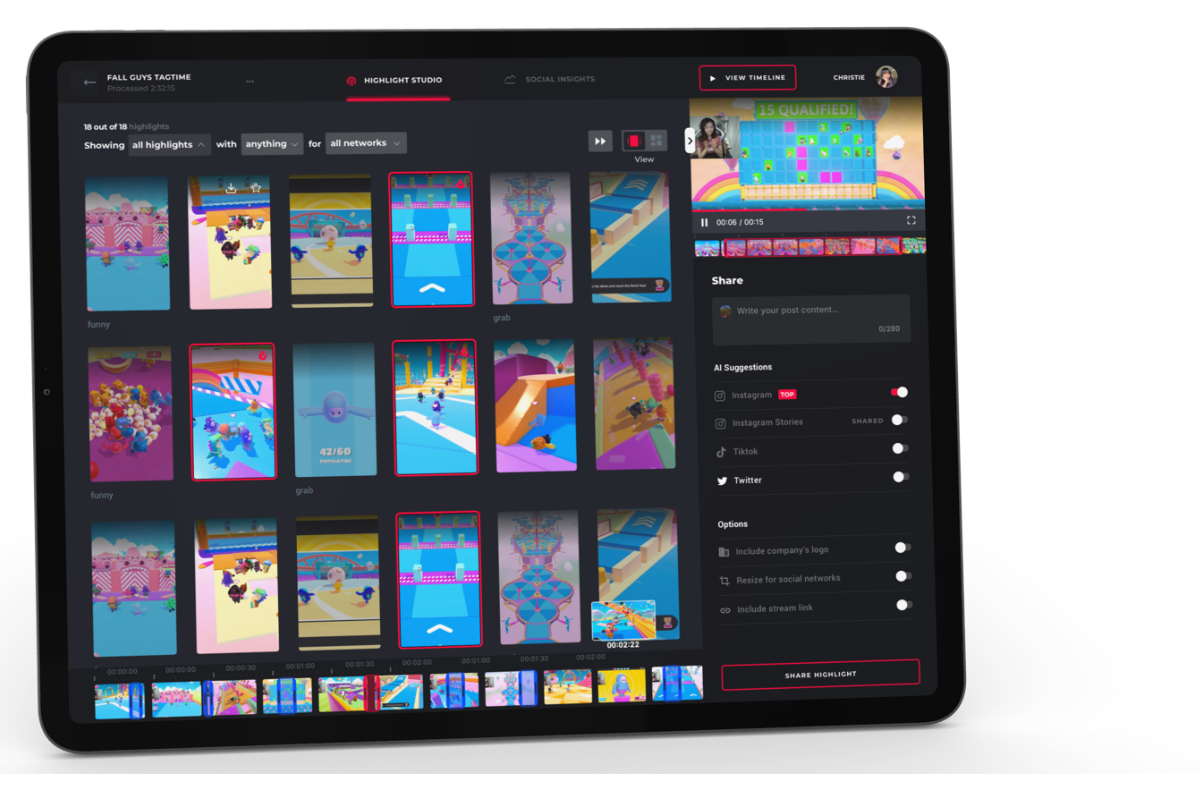 Reading Time:
3
minutes
The short video creating platform invites all gamers and gaming companies to claim their free "personal AI Highlights Producer".
What if any gamer who streams could create immediate highlights from their livestreams and feed their social channels with the best and most captivating moments of their playthroughs? While this sort of capacity is typically available only to the resources of established streamers, companies and esports teams with the help of experienced media teams, Replai is offering a solution to passionate content creators who balance their streaming with jobs, families and day-to-day life looking to grow their follower base through their AI-based automated highlight creator platform.
Replai is a real-time content production platform that offers massive time and cost savings by rapidly creating high-quality video highlights from thousands of hours of live streams, streamlining all the needed editing, clipping, rendering and sharing of video in just 3% of the time. Following a successful funding round in June, Replai has been quickly expanding its user base:
"In September, Replai users produced over 15 000 highlights from around one million hours of streams processed. We estimate that these served an audience of around 11 000 000 people in social channels",
explains Diogo Pereira, director of marketing and community for Replai.
"Only recently we opened the access to Replai beyond our previous enterprise-exclusive level as we've seen the massive demand for a solution like this from end users.",
he adds. Irina Pencheva, Head of Social at SK Gaming, testifies to such efficiency:
"The projects I created with Replai are definitely something that helps the team's operation to release content as games are happening".
Replai was born from the context of increasing importance of community content as a powerful marketing strategy for brands in gaming, together with the rise of short-video platforms like Tik Tok. After partnering with major companies across the globe like PUBG, SK Gaming or GamersClub to help them automate content creation, the team witnessed a rapid demand from everyday streamers. "Replai can be an absolute game changer for millions of streamers who don't have the time, resources or money to scale content as they struggle to balance streaming with their life", João Costa, Replai CEO, explains. "We help them save their time editing highlights dramatically. Replai enables them to do in one minute what took at least one hour."
Such usage comes from all types of streamers, from those with thousands of followers to aspirational ones who want to grow their channels by stimulating the virality of their content. "It's been fantastic to witness the enthusiasm of the community.", Diogo says. "We think of our Discord as a place to celebrate live streaming, where our users and ambassadors come together to exchange ideas, tips, and play together". Nikolarn is one of such streamers that at around half a million followers who found Replai to unlock potential for all types of content creators: "Short-video content is essential for me to keep my viewer base engaged and growing across all of my social outlets. It's next to impossible being efficient in producing that type of content daily, especially after long streaming sessions. Replai solves a major bottleneck for professional streamers, and as such the impact is even bigger for streamers who don't have dedicated staff at their disposal or simply lack the editing skills or time to produce that type of content."
What's next for Replai? "We keep expanding our strategic partners in the industry, but we have a strong belief in the importance and improvement of our streamer community." Diogo adds . "We've seen an unbelievable adoption of Replai from every type of streamers: from firefighters who stream in-between emergency calls, to VR-enthusiasts who are conquering new audiences. That excitement fuels our ambition to make Replai a platform that every streamer in the planet will want to use. We want to put Replai in the hands of every streamer who wants to create more exciting content but doesn't have the time or resources to do it.
"We invite everyone to try Replai for themselves – all it takes is a sign-up and inserting a stream URL – and become a part of our community." The team is also committed to improving the product continuously, encouraging user feedback for new feature developments in their Discord.
Replai is currently free to use on a 14-days trial, after which users can simply refer friends to join Replai in order to keep the account fully unlocked. The Replai Partner & Ambassador Program allows top Replai users to receive perks and have access to beta features.
Astralis Enters into Strategic Commercial Partnership with Garmin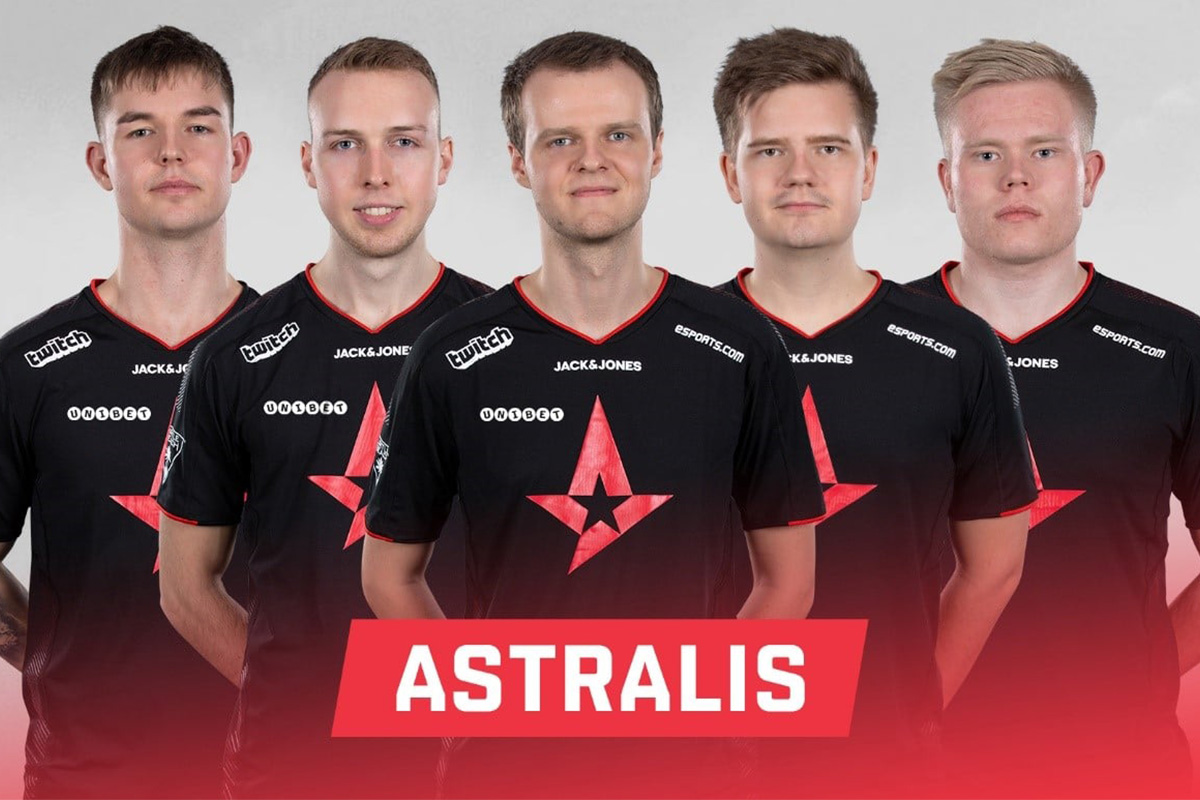 Reading Time:
2
minutes
Astralis Group has entered into a new strategic commercial partnership with Garmin, the global leader within wearable performance technology.
The partnership includes the promotion of the new Garmin Instinct Esports Edition smartwatch designed for esports athletes and enthusiasts. Astralis has already integrated the use of Garmin products in training and performance routines.
Jakob Lund Kristensen, Co-founder and CCO Astralis Group explains:
"We always look for new ways to develop the game and our business. We share the same vision as Garmin when it comes to performance and health, and for quite some time, we have discussed how both parties could take advantage of Garmin's expertise within performance technology, and our constant strive to progress and elevate the game.
"Entering a long-term commercial partnership across all our teams is a strong commitment from both sides. We look forward to this partnership, and we are going to be very active around promotion and marketing in the Nordic region.
"We see a massive potential as the co-operation will be fully unfolded over the coming months and years."
David Ekander, Nordic Marketing Director, Garmin:
"We have been looking into the gaming and esports market for a while, as we see a great potential to integrate the use of wearable performance tech in the strive to optimise performance and health for gamers and esports athletes.
"Athletes all over the world use Garmin products to track and improve their performance. With the launch of our newest innovation Instinct Esports Edition, esports athletes can use the new feature to track and examine how their body responds to intense competition.
"It is our hope that presenting the many benefits of using our products to an audience, who might not have considered wearable performance technology a natural part of their lifestyle, can actually help not only the individual but also esports and gaming in general. In this respect, working with a brand and organization as Astralis is a good match to us. We share the approach towards health and performance and Astralis Group is one of the most visionary brands in esports.
"We have great expectations to this partnership and look forward to showing together how players can use our products to improve their game."
4ELEMENTS ESPORTS IS MOVING FWRD THE BEGINNING OF A NEW ERA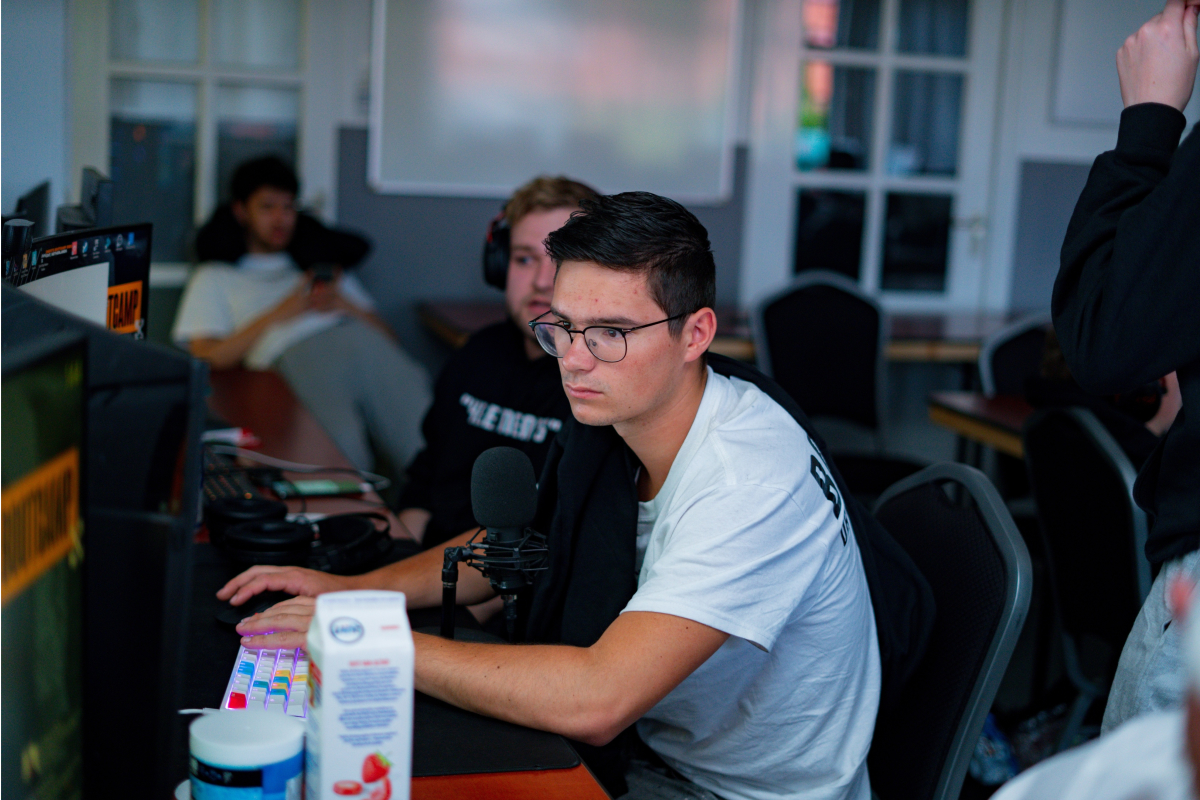 Reading Time:
2
minutes
4Elements Esports ("4Elements") and FWRDGG ("FWRD") announced today the official merger between the two esports organizations. The new entity will keep the name of 4Elements Esports and will be headquartered in Luxembourg with a physical presence in the Netherlands and Belgium.
Over the last two years 4Elements developed its presence in the Benelux area and is now a recognized brand in the regional esports scene. The merger between both entities and their professional esports teams will give birth to the largest esports organization in the Benelux area with more than one hundred content creators, professional players, editors and staff involved in the success of the 4Elements brand.
"The last months have been intense and we have been working hard towards this merger," said Joe Hoffmann, CEO of FWRD. "Instead of quarrelling we considered an alliance as being the right path to take in order to create a long-lasting esports brand in the region and position the organization as a top European contender," he added.
After the merger, 4Elements will have professional esports teams competing in all major game titles including Counter Strike: Global Offensive (CS:GO), Fortnite, FIFA, Brawl Stars, iRacing and Rainbow Six. In the coming months 4Elements will also enter League of Legends, hence, adding an additional game title to the list.
"The level of competition in the esports market is high and is continuously increasing, as a consequence consolidation is a logical step if you want to position yourself on the international esports scene," said Paul Helder, CEO of 4Elements. "We all share the same values and FWRD brings along a competent team with a strong expertise and a deep understanding of the esports market and mechanics," he added.
Let's give Benelux the flagship it deserves!
In the upcoming months, 4Elements is going to inform the public about serval new projects and undertakings, so stay tuned if you do not want to miss anything!
#CREATEYOUROWNIDENTITY
F1 Esports Pro Series Event 2 – Media Conference Call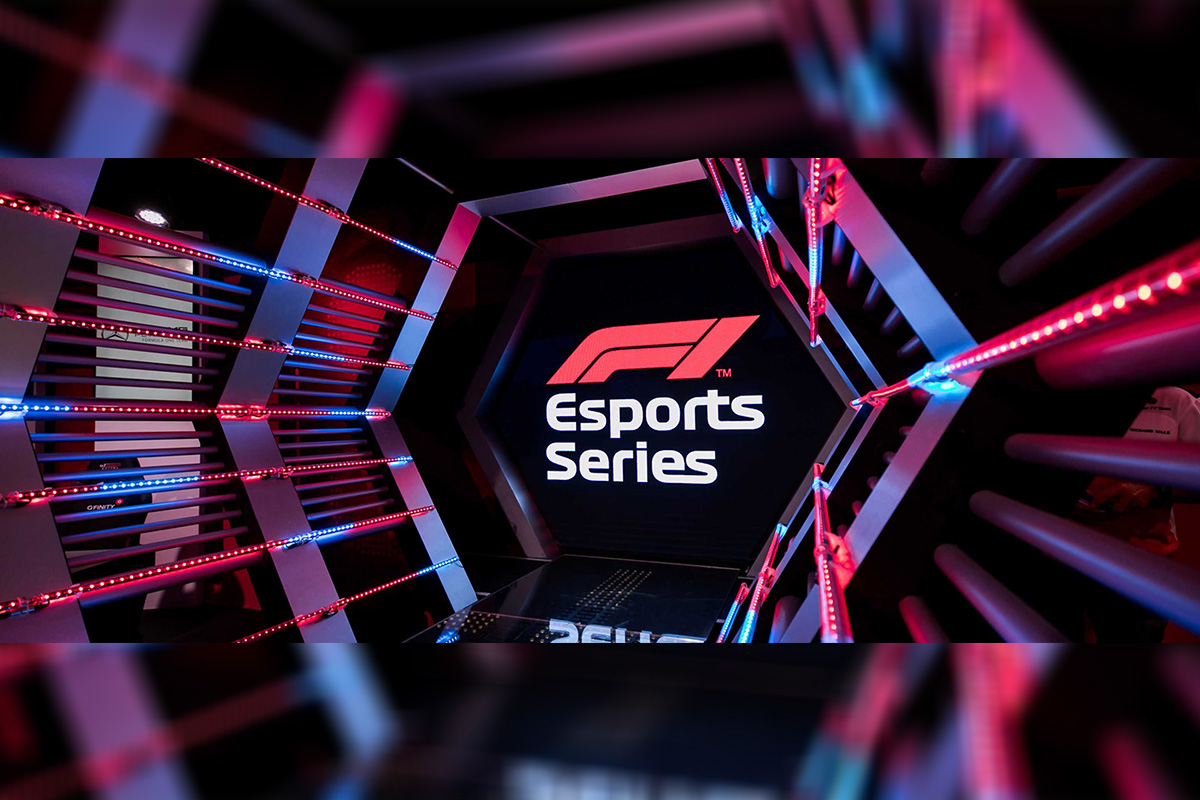 Reading Time:
< 1
minute
F1 Esports drivers Dani Bereznay (Alfa Romeo), Marcel Kiefer (Red Bull) and Cedric Thomé (Haas) are going to take part in a media conference on November 2 ahead of the F1 Esports Pro Series Event 2, which starts on November 4. Event 2 comprises Zandvoort (Netherlands), Montreal (Canada) and Spielberg (Austria).
Dani Bereznay is currently the most successful driver in F1 Esports history with a career point total of 327 heading into Event 2, which is one point ahead of Red Bull's Frederik Rasmussen. Bereznay is currently third in the championship standings with 33 points to his name. Marcel Kiefer is competing for Red Bull this year, after turning for Racing Point last season. Kiefer has winning experience having won the Silverstone race during last year's championship and has gotten off to a great start this season, achieving two podiums across Event 1. Haas' Cedric Thomé will be looking forward to racing in Montreal again where he finished at the top of the podium last year, whilst driving for Renault.
Conference call schedule:
Marcel Kiefer: 15:00 – 15:20
Cedric Thomé: 15:20 – 15:40
Dani Bereznay: 15:40 – 16:00