Rising cash payments in India secured by Spectral Technology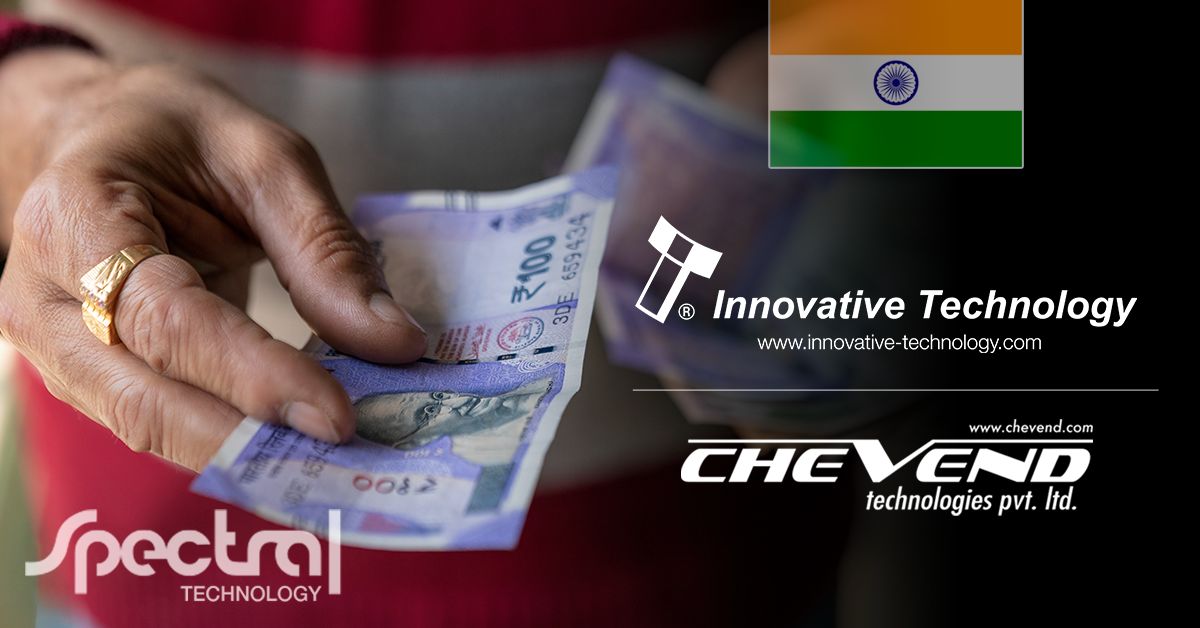 Reading Time:
2
minutes
Despite India's government implementing schemes, such as the demonetisation of all 500 and 1000-rupee notes in 2016, to encourage the country to go cashless, there is still high demand for banknotes. According to the Global Cash Index™, cash continues to hold a significant role in Indian culture and is seeing growth rather than decline – cash is still very much king in the region.
Commenting on the popularity of cash in the region Marcus Tiedt, Sales & Marketing Director of Innovative Technology Ltd (ITL) said, "With over a billion people living in India a large percentage of them still transact in cash and are not part of the official tax network. Also, the infrastructure required to go cashless needs years to catch up and be reliable, and therefore a cashless society is not currently achievable in the short term. Working closely with Chevend, our Trading Partner in the region for the past four years, we are meeting market and consumer demand to ensure that cash can be used as the preferred method of payment both securely and efficiently."
Andy Bassam, VP of Customer Support for ITL commented, "We foresee that our latest products with the added benefit of Spectral technology will begin to see more and more demand.  We work hard with Ammaar, who heads up our partnership at Chevend, to ensure that we optimise datasets and acceptance rates on our products. The National Bank release banknotes on a yearly basis and notes in circulation can wear quickly, so keeping datasets up to date is imperative. Another major challenge in India is that the banks do not allow customers to redeem damaged and stained banknotes. This issue can be overcome by using ITL products that utilise our Spectral Technology to ensuremachines do not accept banknotes that have been damaged or stained by anti-theft devices."
CHEVEND TECHNOLOGIES PVT. LTD based in India, are the proud pioneers of the Automatic Vending Concept in India and although vending is their core competence, their payment systems division has grown in prominence and turnover over the years and they provide payment systems to customers within the Kiosks and Banking sectors.
Commenting on the Trading Partnership, Ammaar Huseini, Director at Chevend said, "We have been collaborating directly with ITL to provide their state-of-the-art cash validation products to customers throughout the whole of India since 2016. We also have an office in Dubai, so are helping to extend ITL's reach throughout the Middle East. We offer support for a wide range ofproducts including the NV9, NV11, NV200 and BV20 where uptake in the region is substantial giving Innovative Technology significant share of the vending market.  We are delighted to have secured a significant tender for the NV10 compact, stackerless banknote validator recently to be used in government payment terminals. Looking forward, we are beginning to promote ITL's Spectral range of note validators and recyclers to help businesses in the region reject ink-stained banknotes."
Concluding Andy said, "We have a really good relationship with Chevend, and with Ammaar's comprehensive local knowledge in the region I look forward to many more years working in partnership together."

Google Play Best of 2020 Awards' declares World Cricket Championship 3 as winner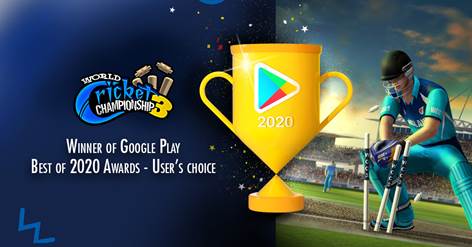 Reading Time:
2
minutes
 Prior to this, the WCC franchise has been featured in Google Editor's Choice and Google's Best of Games
World Cricket Championship 3 (WCC 3), the third edition of the award winning cricket gaming franchise, by Next Wave Multimedia Pvt. Ltd., a subsidiary of Nazara Technologies Ltd., today won the 'Google Play Best of 2020 award' in the 'Users' Choice' category. Earlier this year, the second edition, WCC 2, won the AatmaNirbhar Bharat App Innovation Challenge conducted by the Government of India.
The 'Google Play Best of 2020 Awards' are bestowed upon the most voted apps in different categories on the Google Play Store. The voting process took place on Google Play Store between 10 to 23 November this year with WCC3 being declared a winner on 30 November, 2020.
The WCC franchise crossed 143+ million downloads globally since its inception. As live cricket came to a grinding halt during the pandemic, this 'Made in India' game franchise gave players a taste of the sport and got more than 22 million downloads between February and August, 2020. Alongside this, it also recently witnessed more than 100% growth in-app purchases  between February to November 2020.
Commenting on the victory, Next Wave Multimedia Pvt. Ltd.'s Co-founder and CEO P.R. Rajendran said, "We are absolutely elated by this recognition and would like to credit the fans of WCC for this feat! Being a fan driven game, we plan to continue to innovate and usher more features and engage even more players. WCC is the longest running mobile cricket gaming franchise from India and we're thrilled that the recently launched third edition of the game was the only cricket game to make it to the top 10 list of nominations in this category, this year. This award is dedicated to all the WCC fans out there!"
The recently launched third edition of WCC has been infused with a host of innovative and engaging features which aims to provide an immersive gaming experience to the players. The game also includes a comprehensive career mode set across 3 brackets, 25 series, and 400+ matches with a built-in challenging performance decision system which determines your rise in ranks starting from a local club to the national or international level. The much-awaited Women's Cricket mode which is a tribute to the changing face of women's cricket across the globe, is also a part of the latest edition.
To add a dash of extra realism, the game has further been polished with simulation of actual cricket, updated gameplay features like brand new controls, animations, real-time motions of athletes and professional cricketers, bilingual commentary by professional cricketers such as Aakash Chopra and Matthew Hayden and much more.
This latest award for the franchise will add to the list of previously garnered awards including Google Editor's Choice (2016-2020). WCC2 has also been listed as Google's Best of Games in 2015, 2016 & 2017 and Apple's Best of Games 2016, 2017 & 2018.
Furthermore, the cricket game has also been featured among the Top 10 Games for Monthly Active Users by the App Annie Report for 3 years in a row (2016-2018) and was also listed under Top 10 games by time spent in Android & IOS by App Annie 2016 report.
The game is available on Google Play and App Store.
CT Gaming Interactive Inks Strategic Deal with Apollo Soft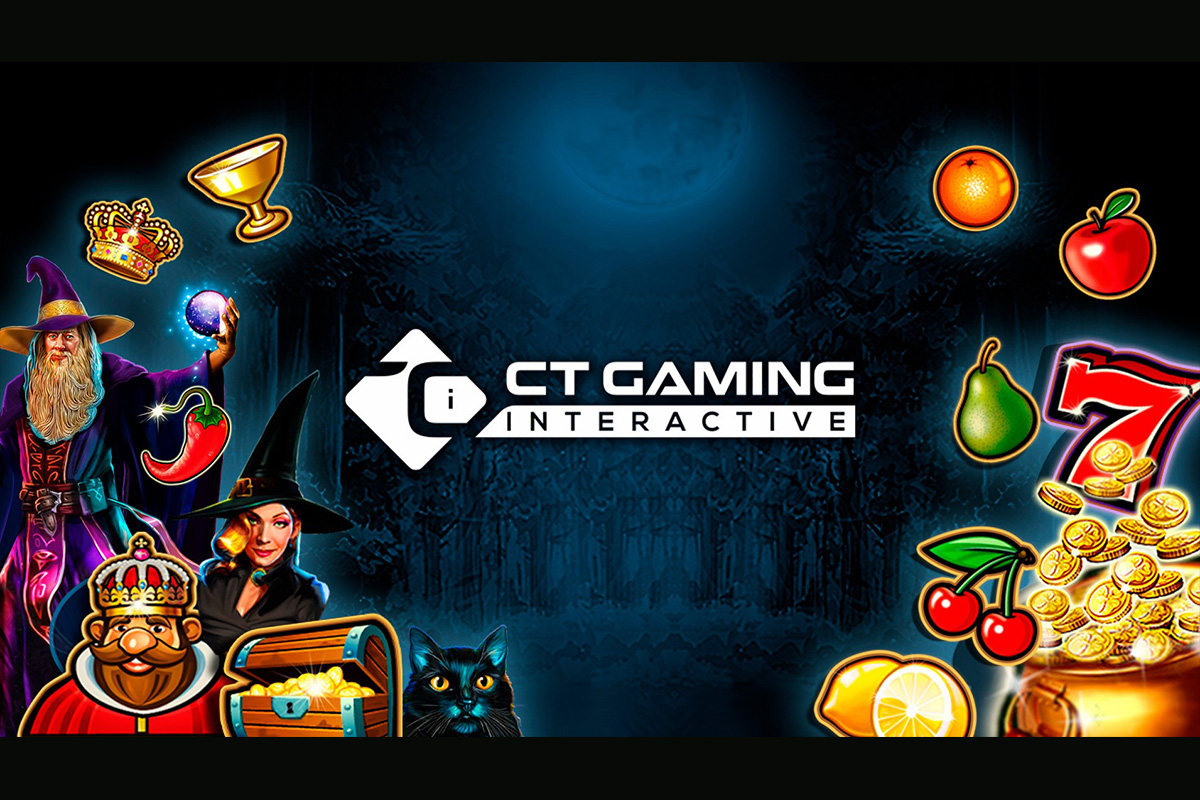 Reading Time:
< 1
minute
CT Gaming Interactive, a global game developer and provider, has entered into a strategic partnership deal with Apollo Soft, a manufacturer of gaming machines and a games developer.
Both companies plan to further expand their online presence in key markets starting with growing their igaming market share in Africa.
"Increasing our global footprint in several markets through the collaboration with Apollo Soft is part of our corporate development target," Lachezar Petrov, general manager at CT Gaming Interactive, said.
He said the collaboration extends to a mutual content integration. CT Gaming Interactive will host Apollo's games at its online gaming platform and Apollo will add its new partner's titles to its platform`s library of games.
"We are delighted to be on board with CT Gaming Interactive and look forward to adding their exciting titles on offer to our customers. The collaboration contributes tremendously to our objective of further growth," an Apollo Soft spokesperson said.
"We are happy to join forces and we are looking forward to a mutually beneficial partnership," Petrov said.
He added that they are thrilled to join with the great team of professionals at Apollo Soft and he is sure that the new partnership will flourish with exciting projects for new markets penetration, starting in 2021.
Singapore's One Championship Partners with Facebook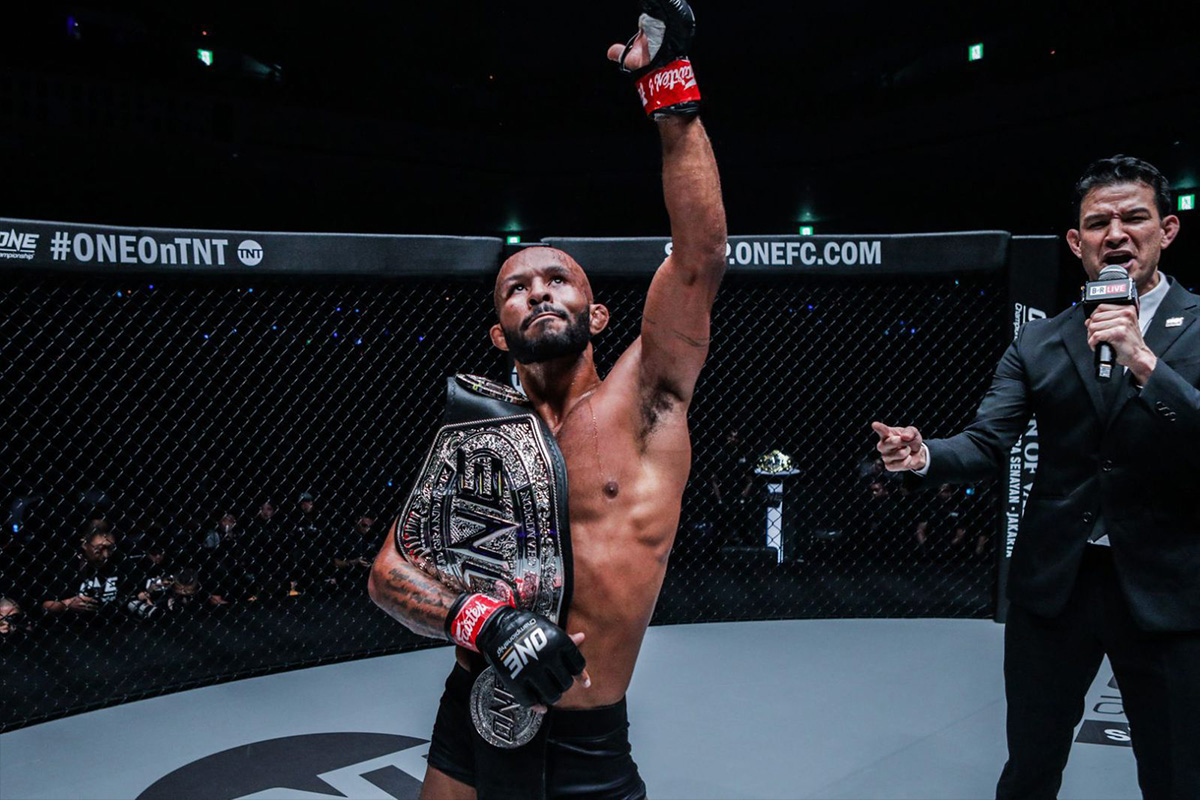 Reading Time:
< 1
minute
One Championship, the Singapore-based martial arts organisation, has entered into a partnership with Facebook.
The partnership will see the distribution of custom One Championship martial arts content that is made for Facebook Watch and IGTV. The two parties will also jointly launch a gaming channel called One Championship and One Esports Facebook Gaming.
Furthermore, these parties will launch next-generation VR content in the Venues app for the Oculus Quest headset.
"One Championship is committed to finding new ways to connect authentically with our fans to let them experience the stories of hope, strength, dreams and inspiration created by our athlete superheroes," Hari Vijayarajan, group CCO of One Championship, said.