Global Virtual Reality In Gaming Market Is Poised To Value Over US$ 38,331.5 Million by 2027 End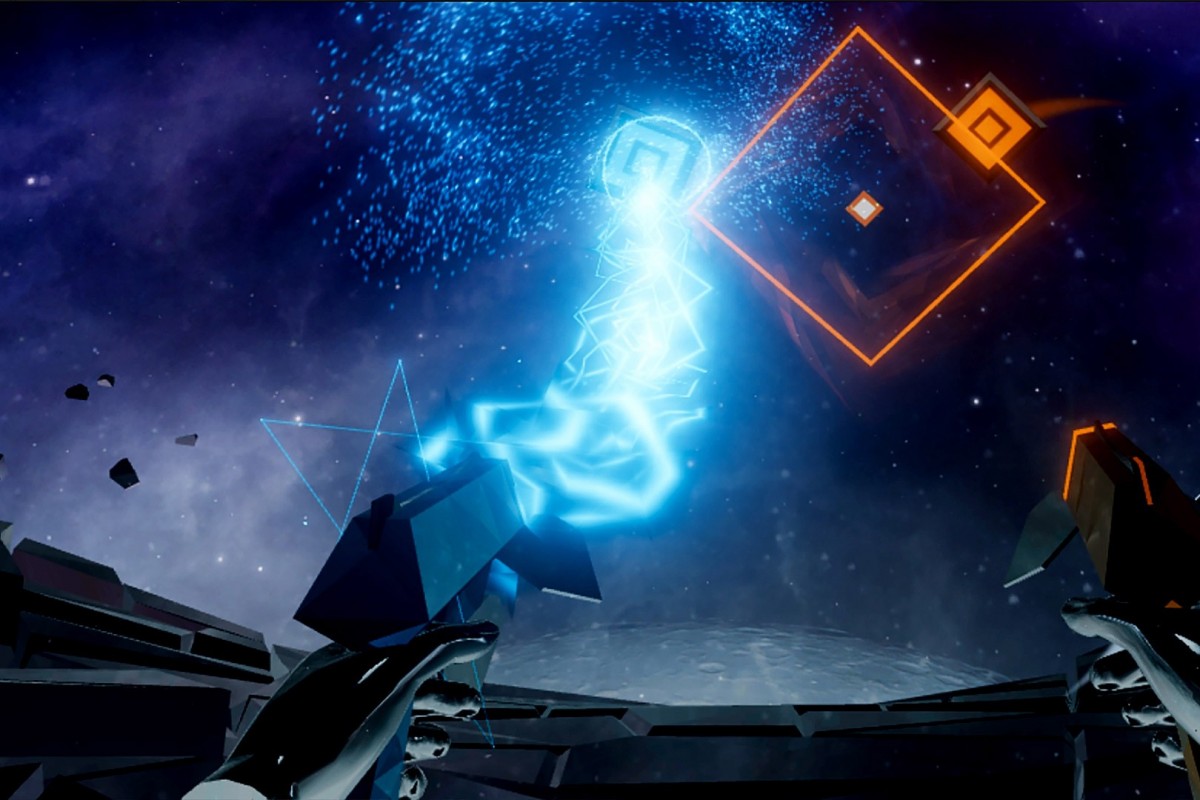 Reading Time:
3
minutes
The Global Virtual Reality in Gaming Market is expected to be valued at US$ 38,331.5 million by 2027, exhibiting a CAGR of 28.6% during the forecast period of 2020 to 2027, as highlighted in a report published by Coherent Market Insights.
Virtual reality is the use of computer technology to create a simulated environment using computer software and hardware technologies. VR technology has been used in many applications including entertainment and gaming. Virtual reality in gaming is referred to the use of sound and graphics technology in games where the user wears gloves, head-mounted display (HMD), and glasses as a part of their experience. There are several equipped to these devices that record the movement.
Growing digitization and advancement in technology is expected to boost the global virtual reality in gaming market growth over the forecast period
Over the years, both developed and emerging economies have witnessed massive digitization. This is complemented with advancements in technology, in order to expand the use of virtual reality devices. There are various technological advancements are expected in the near future namely wide field-of-view AR displays, transition from PC-based to standalone mobile VR devices, 5G mobile devices, and more. Such technological advancements enhance the user experience and reduce the latency up to a significant level. Hence, these factors are expected to drive growth of the global virtual reality in gaming market growth over the forecast period.
Launch of novel products can present lucrative growth opportunities for market players
Key players are focused on research and development activities, in order to expand the product portfolio and gain a competitive edge in the market. For instance, in May 2014, Electronic Arts Inc. launched EA Sports NHL 15, the first title in a new generation of hockey games. In August 2013, Nintendo Co. Ltd. introduced a 2DS handheld gaming device. The device enabled the user to play 3DS and all other games with the device. Furthermore, in February 2014, Sony Corporation launched its virtual reality headsets named HMZ- T3Q VR.
Challenges associated with user-friendly VR are expected to hamper the global virtual reality in gaming market growth over the forecast period
Despite its various advantages such as enhanced quality and realistic experience, many VR devices are not user friendly. Some of those devices are complicated to use and require adequate training long before they used for gaming experience. Manufacturers are required to provide a user-friendly device that can be operated by a layman as well. Hence, such factors are expected to hamper the global virtual reality in gaming market growth over the forecast period.
North America Trends
According to Coherent Market Insights's study among regions, North America is expected to witness significant growth in the global virtual reality in gaming market during the forecast period. This is owing to the large presence of major VR companies across the region. Furthermore, growing investment in cutting-edge technologies is expected to propel the global virtual reality in gaming market growth over the forecast period.
Europe Trends
Europe is expected to register robust growth rate in the global virtual reality in gaming market over the forecast period. This owing to constant digitalization of various industries across the region. Furthermore, high growth of VR market in France is expected to boost the regional market growth over the forecast period.
Global Virtual Reality in Gaming Market – Impact of Coronavirus (Covid-19) Pandemic
The countries such as China and India, are play crucial role in the supply chain of virtual reality in gaming market. In the span of lockdown the supply chain in these countries mainly disturbed. Many industries were forced to close down their manufacturing site or remained operational with limited people working on the shop floor, which lowered the production capacity of factories. Further, demand for non-essential products decreased during the pandemic. This hindered the market growth during the pandemic.
Competitive Section
Key companies operating in the global virtual reality in gaming market are Electronic Arts Inc., Kaneva LLC, Nintendo Co. Ltd, Avatar Reality Inc., Sony Corporation, Oculus VR, Activision Publishing Inc., and Sega Corporation.
Key Developments
Major companies are focused on research and development activities, in order to enhance the market presence. For instance, in May 2020, Oculus VR, a subsidiary of Facebook Inc., announced that it is developing a new Quest VR headset of 90Hz for the smoother gaming experience.
Key market players are involved in collaborations and partnerships, in order to gain a competitive edge in the market. For instance, in December 2017, Sega Corporation collaborated with StarVR to introduce premium VR arcade experience in Japan.

Denmark's Gross Gaming Revenue Down 8.7% YoY in 2020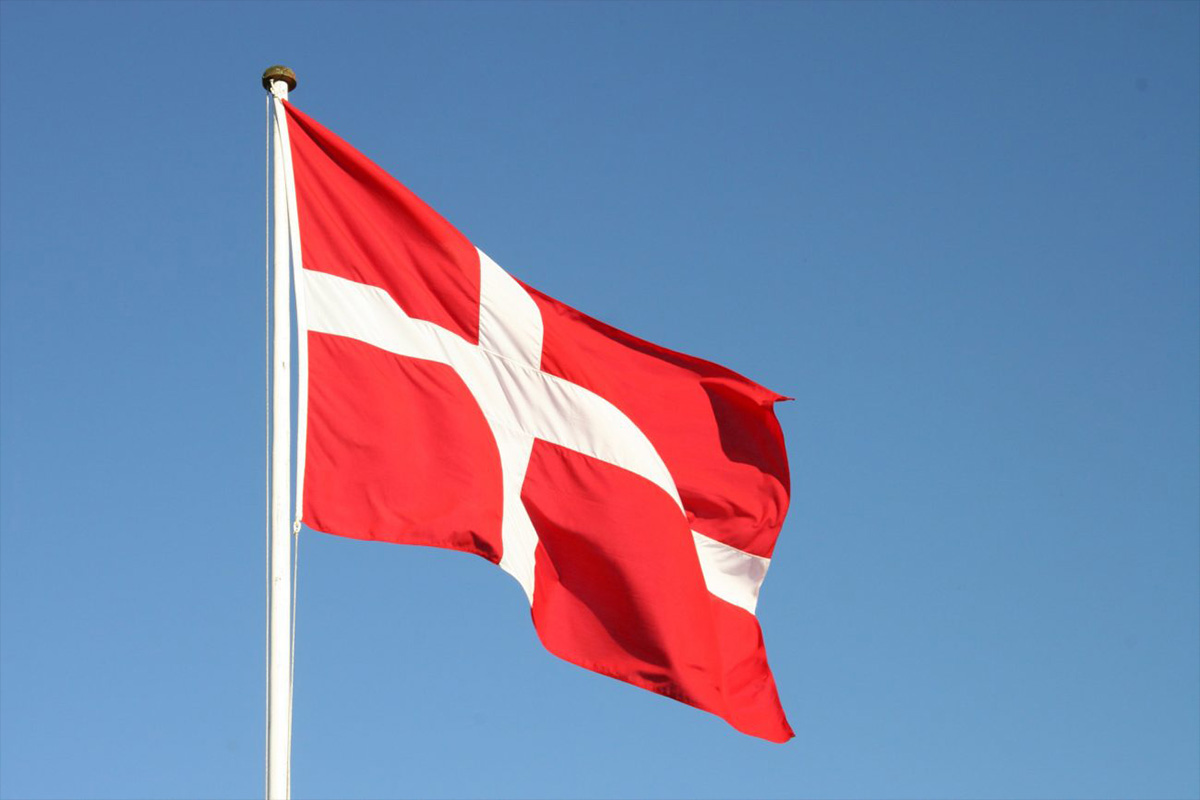 Reading Time:
< 1
minute
Denmark's gross gaming revenue has declined 8.7% year-on-year in 2020. The closure of land-based gambling facilities, coupled with the cancellation and postponement of many sports events, is the reason for the revenue decline.
Figures released by the national gambling regulator Spillemyndigheden showed that revenue in 2020 amounted to DKK6.00bn (€806.7m), down from DKK6.57bn in the previous year.
Online casino overtook sports betting to become the primary source of gambling income, for the first time since regulation, with revenue here rising by 4.5% to DKK2.45bn. Spillemyndigheden said this was due to players switching to iGaming while land-based facilities were closed, but noted that the 4.5% increase was lower than the average annual increase of 13.0% since regulation in 2012.
Sports betting revenue declined 8.9% year-on-year to DKK2.29bn, while retail slot machine revenue dropped 29.3% to DKK986.0m. Revenue at land-based casinos was also down 31.7% to DKK239.0m.
"One might have expected that there would have been a marked increase in online casino games when the physical gaming halls and casinos were closed down and the opportunities to bet on sports were severely limited," Anders Dorph, Director of Spillemyndigheden, said.
"However, that is far from the case. Although online casino increased a bit, it is the smallest increase since 2012, and it therefore far outweighs the massive decline we have seen in the other areas."
Microgaming Signs Exclusive Supply Deal with GONG Gaming Technologies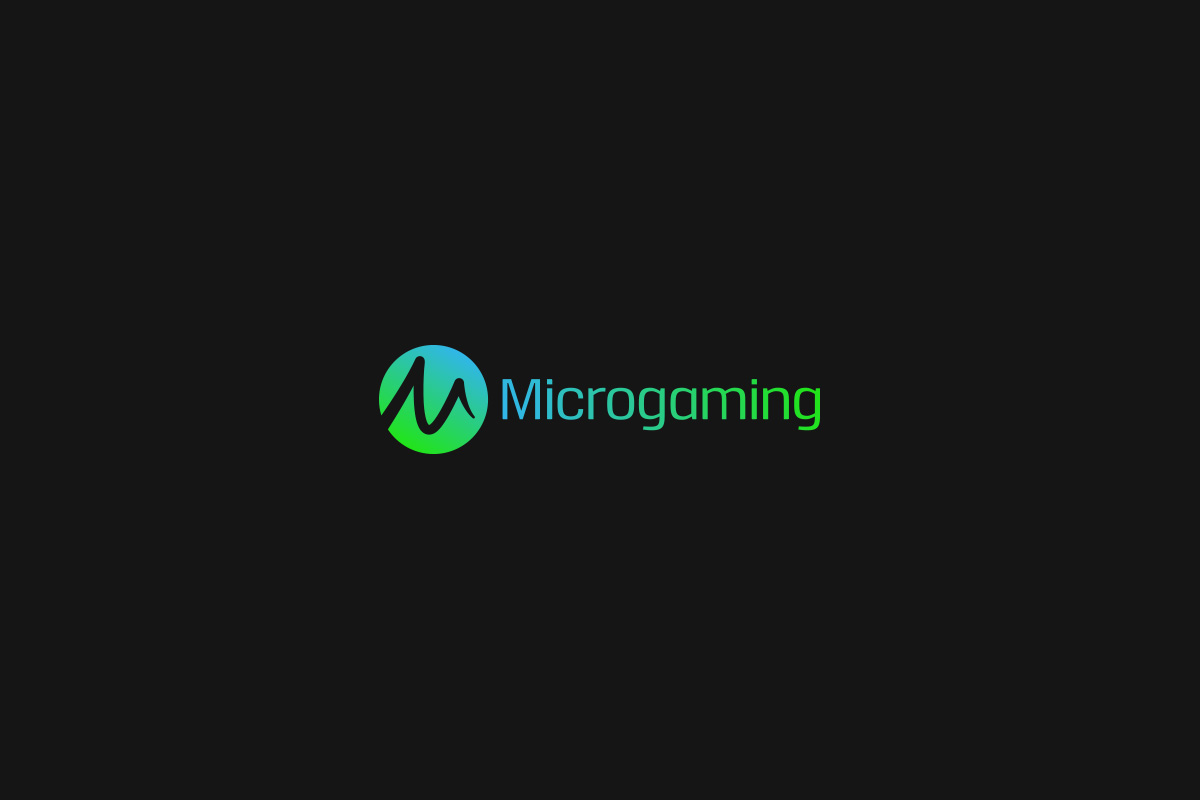 Reading Time:
< 1
minute
Microgaming has signed an exclusive supply deal with game development studio GONG Gaming Technologies.
Launched in 2020 by a team of passionate industry veterans with more than two decades' experience in the gaming industry, GONG is devoted to the creation of sensational, premium entertainment products.
Prior to this agreement, GONG had previously collaborated with Microgaming on the creation of two new games, the swashbuckling Pirate's Quest and the gloriously ghoulish Skulls Heap.
GONG's first exclusive release under the new deal, Inferno Gladiator, is available via Microgaming's leading online gaming platform. Set in a fiery colosseum, this high-volatility Roman-themed slot comes packed with free spins and sticky wilds.
"We at GONG are honoured and excited to collaborate with Microgaming! Our main goal is to create high-quality, entertaining and engaging games, and we're constantly looking to improve and innovate. We were really pleased with the feedback we received for our two recent Microgaming releases, Pirate's Quest and Skulls Heap, and we can't wait to take our future content to the next level alongside Microgaming," Dima Farbman, Co-Founder and CEO at GONG Gaming Technologies, said.
"It's great to see a new studio bringing multiple games to the market so quickly, and we're thrilled to welcome GONG to our platform. With a maths-first logic, and some great creations to their name already, GONG are actively pursuing innovative content. We believe they have the potential to deliver even more sophisticated gaming technology, wrapped up with strong artwork, into the future," Andrew Booth, Director of Games at Microgaming, said.
Trinity Gaming joins hands with sports communication firm Artsmith to create career awareness in gaming and esports ecosystem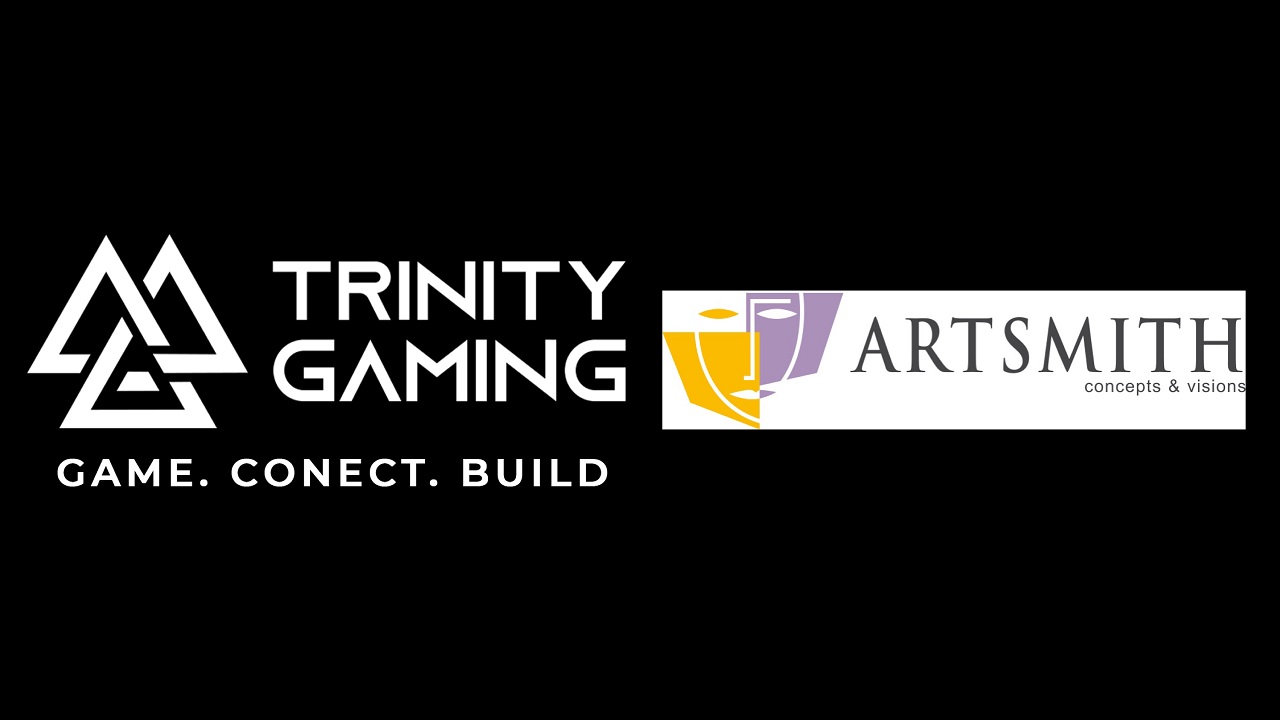 Reading Time:
2
minutes
Trinity Gaming—India's top gaming talent management company, has signed sports communication agency Artsmith to create awareness among the gamers & influencers wanting to pursue a career in gaming content creations and how they can monetise and create a brand for themselves. With this partnership, the country's one of the top new age communication firms Artsmith, which specialised in sports and esports PR, has added Trinity Gaming to their esports bouquet of the client list.
Currently managing more than 250 top content creators in India, Trinity Gaming has successfully established a strong platform for these specialised gamers and has transformed them into entertainers and influencers who bring much more value than just merely playing in the gaming ecosystem. The company, which was founded in 2019, has channelised the passion for gaming among millennial gamers and transformed it into a viable career option for many. Committed to bringing professionalism to the ecosystem, they have been one of the first movers in the sector and currently curate content for some of India's top brands.
Commenting on the tie-up, Abhishek Aggarwal, Co-Founder & CEO of Trinity Gaming, said: "Gaming is all about passion and there are some brilliant minds with amazing ability to create content and these creators did not have the right backing and a strong voice to understand how to create values or a career out of it. We saw an opportunity to create a unique support system where not only the talents are groomed but also amalgamate with brands. According to the recently released EY FICCI 2021 report, online gamers grew 20% from 300 million in 2019 to 360 million in 2020. The numbers themselves validate how big is the community is. The potential is unlimited but creating a strong awareness programme is equally necessary to optimise the opportunities and I personally believe Artsmith has all the necessary experience to roll out this narrative among the gaming community."
Artsmith, as an agency, brings in years of experience and expertise in creating an innovative mix of PR and digital communication that is innovative and value for money. "Artsmith has the experience and understanding of handholding talents and building a strong brand positioning with maximum visibility. We have worked with top Indian athletes and worked closely to transform them into sustainable content creators as well as influencers and we are confident of positioning Trinity Gaming as a new-age talent management firm with the efficiency of elevating gamers on similar lines and create India's largest brands story experiences," said Udita, the Founding Principal of Artsmith.
Artsmith has been successfully managing communications for global sports brands like PUMA as well as creating communications for international and national sporting events and sports leagues in the country. The company has the exclusive communication mandate for premium sports tournaments with Tata Open Maharashtra, India Open—the country's only Superseries badminton tournament organised by the Badminton World Federation (BWF) being some of the key clients in the roster.