The odds of winning a Powerball jackpot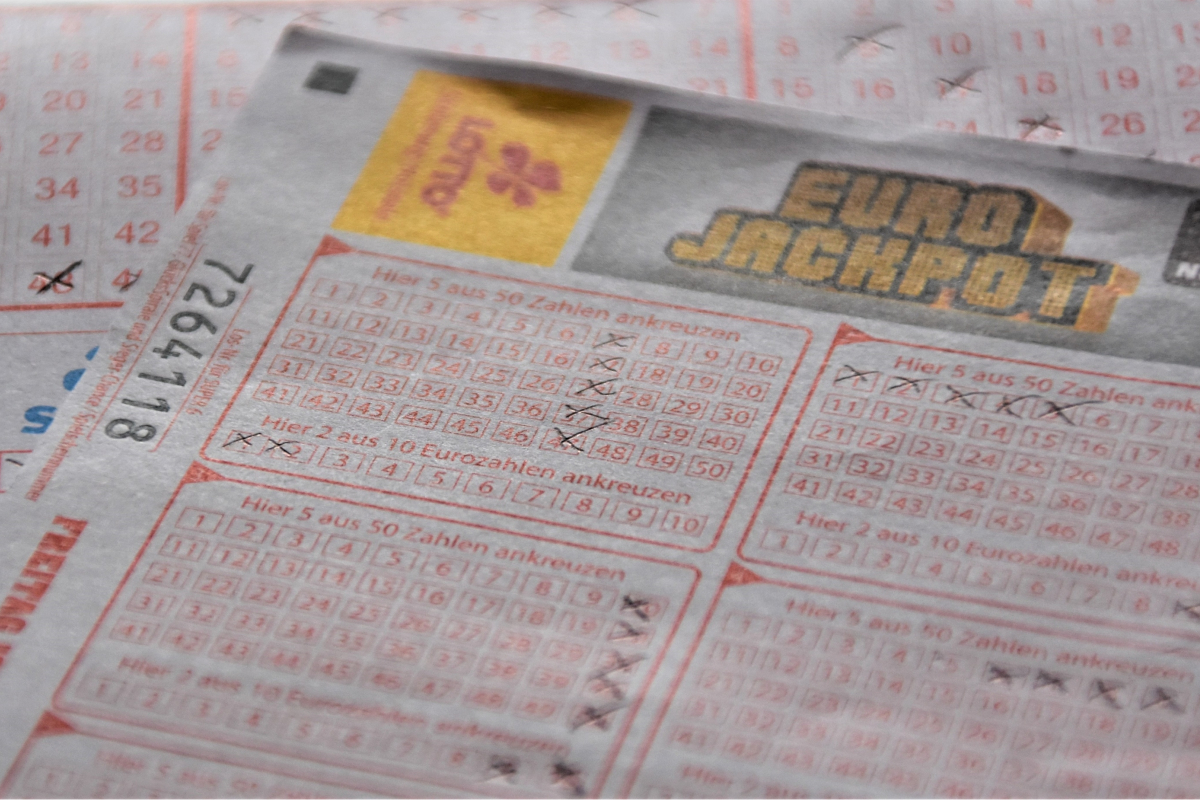 Reading Time:
3
minutes
It is a common dream of the masses to land on a life changing jackpot and it is one of the reasons people choose to play the lottery because with one small bet there is a chance to land a truly huge jackpot.
Nowadays it has never been easier to bet on the outcome of your favorite lotteries online. Americans do everything big, and the Powerball jackpot is known to have had the largest jackpot to date. This giant has been running since 1992 and to this day continues to grow thanks to the massive jackpots the lottery offers. In this article we will cover any and all questions you might have about the Powerball lottery and go through the odds of hitting the jackpot.
Chances of winning a Powerball jackpot:
Should you choose to play with one set of numbers only, your chances of winning the Powerball would be 1 in 292,201,338. You can always increase the odds of winning by playing more combinations and buying more tickets but if we look at it realistically that won't make a big difference. It is understandable when you see that the jackpot starts at $40 million and increases by a minimum of $10 million each draw until the jackpot has been won. With that said, the overall odds of winning any prize is 1 in 24,9, so even if you might not win the big jackpot your chances to snag one of the overall prizes are quite good.
Now, let's get into some of the ways you can increase your chances when betting on the outcome of Powerball.
Join a syndicate:
A syndicate is a group of people, either family members, friends or even colleagues that all add money to the pot and bet together to increase their chances of landing on the jackpot. Should your syndicate win, the pot is divided in line with what you have contributed to the initial purchasing of the tickets. The more people in the "pool" the more tickets can be purchased and of course this gives you an advantage in the draws. With online vendors like Multilotto, it has never been easier to create a syndicate.
Number selection:
There are no rules for choosing your numbers, many bettors would suggest to choose "hot" or "cold" numbers based on winning numbers from previous draws, or go with numbers that haven't been drawn in a long time. Then there are those that base their picks on birthdays or anniversary dates. Now you don't need to over think too much but try to go for numbers like those over 31. This way you will be choosing numbers that are less likely to be chosen by others which in turn decreases the possibility of you having to split the pot with other players.
One other strategy is choosing what some may call "unlucky" numbers like 13, but anything that makes your ticket unique is a step up, such as consecutive numbers. Since every line has an equal chance of hitting the win on the Powerball jackpot, choosing uncommon number could result in being the sole winner of the jackpot. Let's not forget that Multilotto how to play lottery on line and many other providers give the option to do a "Quick pick", which gives all the power up to chance, and you don't need to rack your brain for numbers and let the random number generator do it for you.
Bet on the outcome of every draw:
Powerball has 2 draws per week, on Wednesdays and Saturdays and if you never want to miss out on your chances of betting on the outcome of the massive jackpot you can opt to choose a subscription model. This is the best way of increasing your odds to hit the Powerball jackpot. You can read more about the subscription offered by Multilotto here. In conclusion, there are no magic numbers that we can provide you with. It all comes down to luck and not giving up on your jackpot dreams.
Odds and payout chart:
| | | | |
| --- | --- | --- | --- |
| Divisions | Match | Winning odds | Prize money |
| 1 | 5 + 1 | 1:292 201 338 | No winner |
| 2 | 5 | 1:11 688 053 | €912 159.08 |
| 3 | 4 + 1 | 1:913 129 | €45 607.95 |
| 4 | 4 | 1:36 525 | €91.22 |
| 5 | 3 + 1 | 1:14 494 | €91.22 |
| 6 | 3 | 1:579 | €6.39 |
| 7 | 2 + 1 | 1:701 | €6.39 |
| 8 | 1 + 1 | 1:92 | €3.65 |
| 9 | 0 + 1 | 1:38 | €3.65 |

Ocean Outdoor UK & Admix take brands into the metaverse with NFT billboards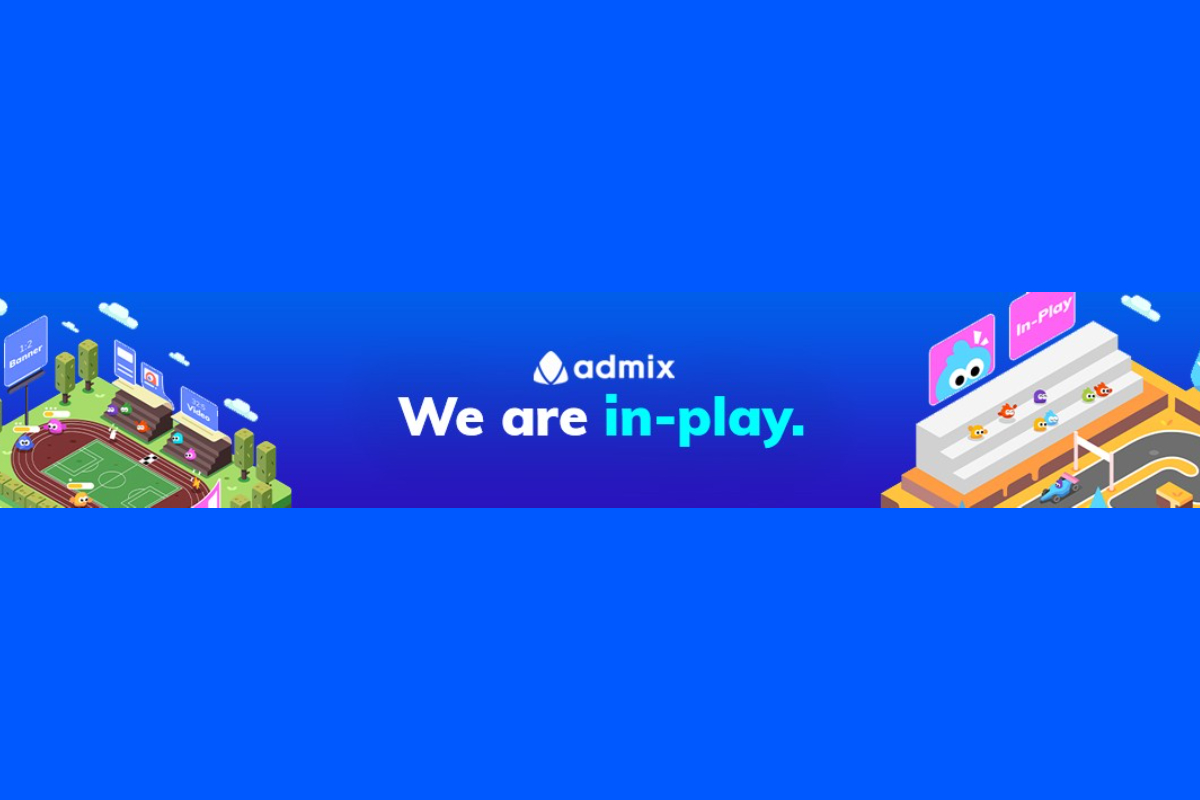 Reading Time:
3
minutes
Admix, the In-Play company that bridges the gap between brands and the metaverse, today announces a new partnership with Ocean Outdoor, the UK's leading digital out of home (DOOH) operator, to send brands into the metaverse.
Brands are increasingly waking up to gaming and virtual worlds as a new form of 'real' estate on which to advertise. As the digital and physical worlds converge, consumers now spend similar amounts of time immersed in each, creating a new frontier for advertising. Virtual platforms such as Roblox, which has 220 million monthly active users, and Sandbox, which recently sold a plot of virtual real estate for USD $4.3 million, are leading this convergence via realistic experiences such as games, concerts and fashion shows.
The partnership between Admix and Ocean Outdoor UK signals a new dawn for the advertising industry as the two companies join the dots blending the physical with the virtual world. A series of activities that couple DOOH with virtual worlds are planned for the next year and beyond, aimed at maximising eyeballs for advertisers in the DOOH market, which is already projected to be worth $50bn by 2026.
The starting gun will be fired with the launch of three DOOH ad spots into the metaverse as NFT billboards. Ocean's first drop will feature digital replicas of three bespoke DOOH locations which are similar in design and scale to its premium city centre UK assets including a spectacular tri-screen roadside location, a giant curve screen full motion location and The Loop city centre full motion network in Manchester and Birmingham.
Using Admix's In-Play technology and Ocean Outdoor UK's brand partnerships, the NFT billboards will synchronise with the creatives displayed on their real-world counterparts. This collaboration is an adland-first that paves the way for global brands looking to take steps into the formative metaverse.
Samuel Huber, CEO and Co-Founder at Admix, commented:
"Admix's partnership with Ocean Outdoor UK is a watershed moment for the advertising industry, creating realistic ad experiences that merge physical and virtual worlds for the very first time. The metaverse is the perfect playground for Ocean's creativity and its customers are making a symbolic step that will mark them out as pioneers of a new form of advertising which has unlimited reach. Of course, this is just the beginning: there will be dozens of ways for brands to engage consumers in the metaverse and Admix aims to be the gateway for brands to help shape the future of digital experiences for their audiences."
Ocean Outdoor UK Joint Managing Director Phil Hall said: "Under this agreement, all of the elements that make Ocean a market leader in the real world – high quality builds with unmissable, unskippable ads served in an environment that people choose to be in – apply equally, if not more so, in the virtual world. This partnership is a natural evolution for the company and has an indisputable link to the core Ocean product and the wider addressable market."
Admix has pioneered In-Play, a non-intrusive digital ad format which creates an advertising experience similar to the real-world. As an increasing number of users enter worlds such as Roblox, Sandbox and Decentraland to name but a few, brands need the infrastructure to reach and engage people in virtual worlds without disrupting their experience.
Starting from Sunday 12th December 2021, the Ocean Outdoor UK and Admix NFT billboards will be auctioned via the world's largest NFT marketplace, OpenSea, and displayed by the successful bidders within Somnium Space. Social VR platform Somnium Space is an immersive space where users can purchase digital land and build games and experiences within it. The partnership with Admix means Ocean's Labs division and the Ocean UK sales team will be able to sell an engaged 16 to 34 audience as a cohesive physical and virtual combined offer.
BGaming brings holiday mood: the studio released X-mas editions of top slots!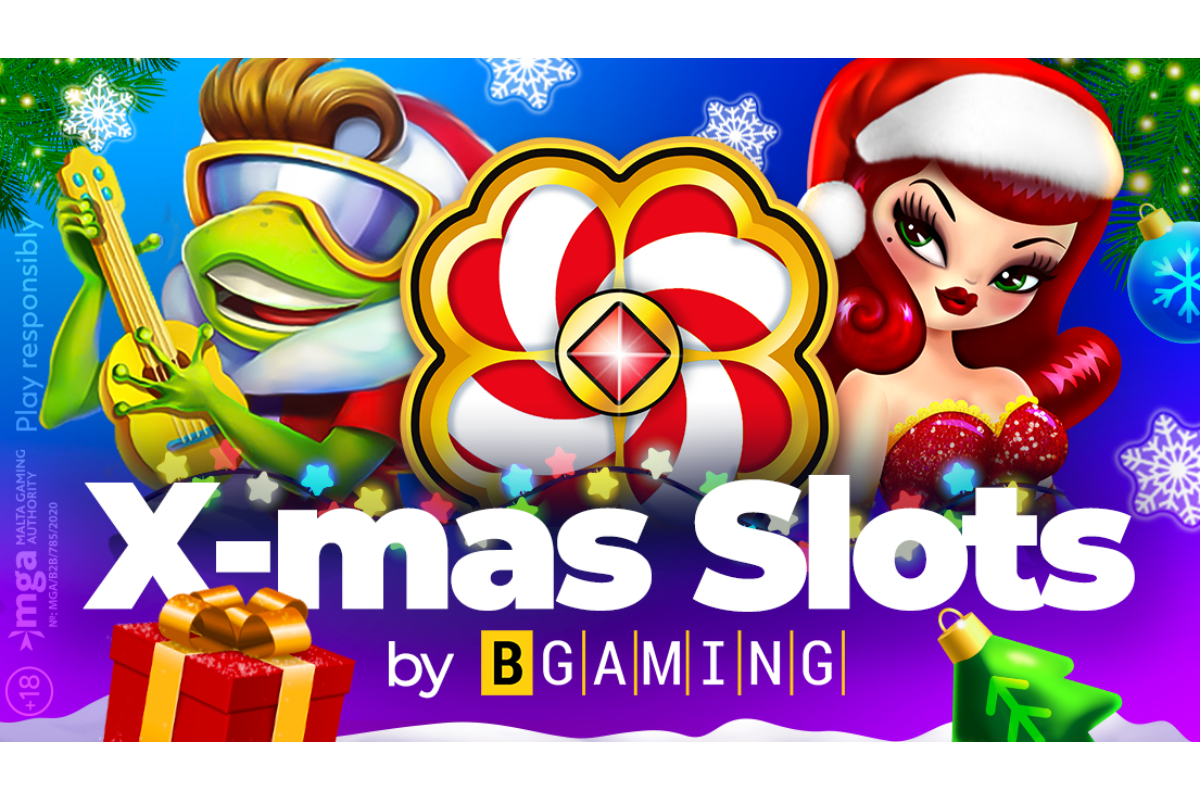 Reading Time:
< 1
minute
BGaming shares the Christmas mood by updating its top slots! The game studio has released the X-mas edition of its popular titles, including Aloha King Elvis, Candy Monsta, Miss Cherry Fruits, and Fruit Million. New versions of the slots are already available for players on Spin Samurai Online Casino, Wild Fortune, and other reputable projects.
Have you ever seen a snowman in Hawaii? So, winter has come to the tropical islands! Aloha King Elvis, the most fastgrowing slot of 2021, now surprises players with excellent features and the magic atmosphere of Christmas! At the same time, juicy Miss Cherry Fruits tries on a Santa look and is ready to get unique gifts from the bag!
It's time to celebrate! BGaming has prepared a lot of presents hidden in its popular titles. The studio has produced a set of games that will be a perfect choice for Christmas.
"Christmas and New Year's day are times of miracle and joy. We love these holidays, and we always strive to share our energy with players. We want everyone who opens one of the BGaming titles to get inspired by a lovely X-mas time as we do!" noted Alexandra Kavelich, Brand Communications Manager at BGaming.  
Earlier this month, BGaming has launched its first cascade slot called Bonanza Billion.
BGaming is a fast-growing game provider converting gambling into gaming. Thanks to an expert team and a player-driven approach, the studio creates innovative and engaging products featured on reputable platforms and 550+ online casinos worldwide. BGaming is the world's first to support cryptocurrencies and offer Provably Fair games. Today the brand's portfolio includes 70+ products with HD graphics and a clear user interface for every device.
Betegy to power GamingTec brands' global engagement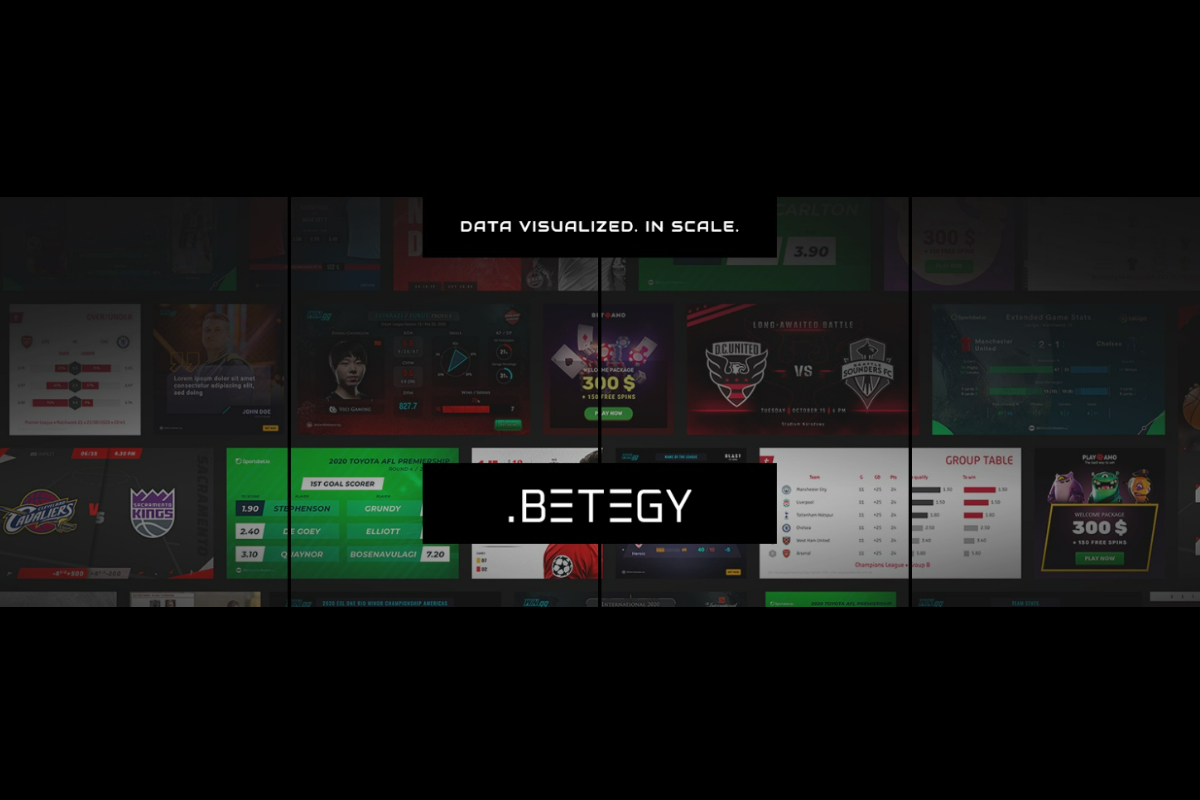 Reading Time:
2
minutes
Deal will boost leading operator group's marketing reach with next-gen tech
 Betegy, the premier independent provider of personalised sports data and gaming visualisation, has partnered with GamingTec to drive its demand for social media content, online resources, marketing materials and personalised landing pages across a number of its operator brands.
Using Betegy's latest proprietary AI-technology, the agreement will see the Betegy platform revolutionise the two brands' content across all social channels, with the operator able to instantly create entire campaigns to market any event it has available, in as little as one click.
Betegy will also integrate multiple additional components as part of the deal, including live data feeds to automatically update all odds-related marketing content across articles and blogs.
As well as automatically generated banner and landing page solutions, Betegy's entire process is fully automated – enabling GamingTec to deliver bespoke campaigns across numerous demographic segments, with an unmatched level of personalisation, all within minutes.
Commenting on the partnership, Alex Kornilov, CEO at Betegy said: "We strive to create unmatched experiences for players, driving engagement to new levels through personalised and immersive content.
"Our comprehensive solution will ensure GamingTec's brands can create market-leading material in a short space of time, allowing their marketing departments to focus on player acquisitions and campaigns to drive their business."
Andrei Beu, Commercial Director at GamingTec, added: "Betegy's complete marketing solution allows us to create a full end to end online plan with real ease and allows us to focus our resources on campaigns and acquisitions for two of our leading brands.
"The proven success of Betegy's platform is clear with their client list and we can't wait to enjoy a successful partnership together."
The alliance follows important commercial agreements signed by Betegy, most recently including ESTV, FTN Network, PokerGO, Germany's Tipico, as well as Parimatch, Bwin and Coingaming.io, as it continues to bring its EGR award-winning solution to tier-one gaming and sports betting companies worldwide.