Nederlandse Loterij and Neccton commit to player protection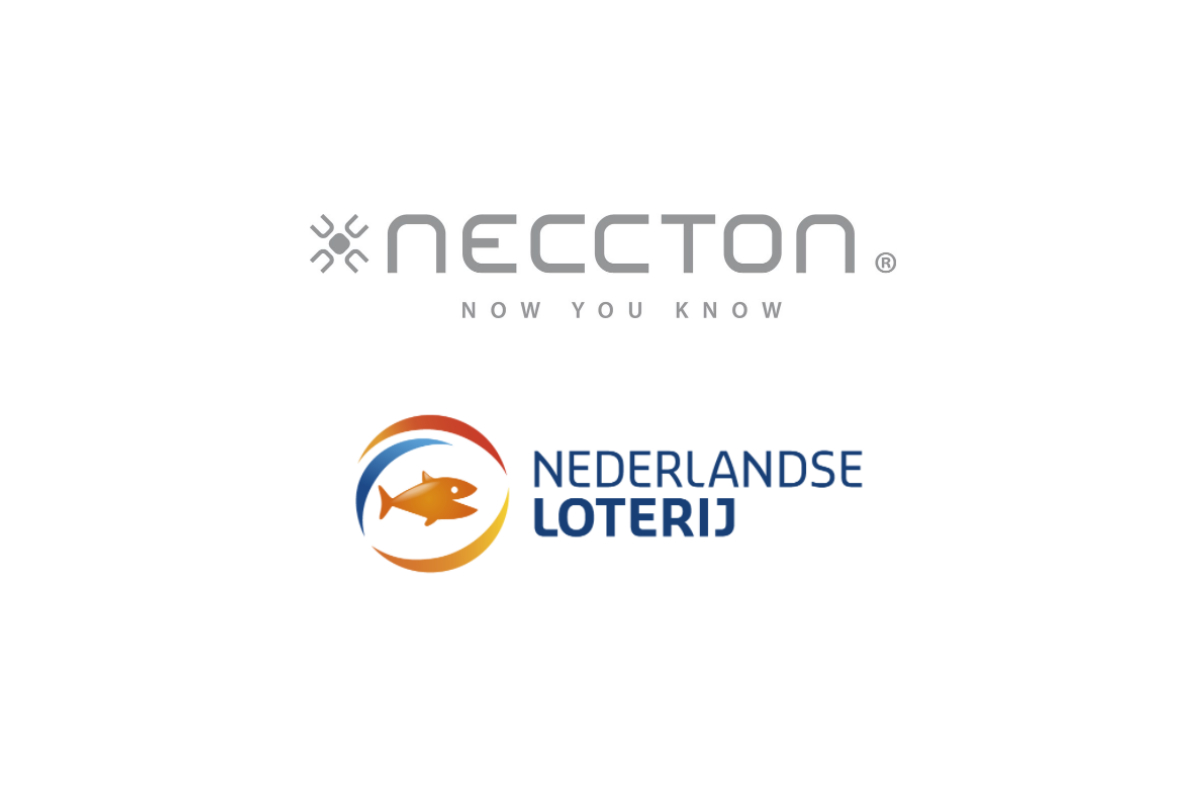 Reading Time:
< 1
minute
Nederlandse Loterij, the largest Dutch gambling provider in the Netherlands, utilises Neccton's mentor solution to bolster its responsible gaming offering online
Dutch gaming operator Nederlandse Loterij and Austrian software provider Neccton have signed a deal for the use of the company's mentor program.
Nederlandse Loterij recognises that a safe online gaming environment is crucial for player loyalty and longevity, and has placed mentor at the heart of its online gaming operation. mentor is an AI-based tool that tracks possible problematic gambling behaviour and works to help both player and operator to identify and address possible issues.
With mentor, Nederlandse Loterij is implementing a ground-breaking player tracking tool which identifies possible problematic gambling behaviour, alerts the operator and contacts players who display critical behaviour directly. For example, players are informed when their deposit frequency is increasing significantly, and helps players make better informed decisions about their play.
Neccton director and head of development Dr. Michael Auer said: "We started our research in gambling 15 years ago and have published multiple academic studies in the area of player tracking and responsible gaming. We have shown that players who gamble responsibly are more loyal and the customer lifetime is significantly longer. We are proud to assist millions of players across dozens of brands across the world."

INSPIRED LAUNCHES TWO POPULAR THEMES ON ITS PRISMATIC PUBS CABINET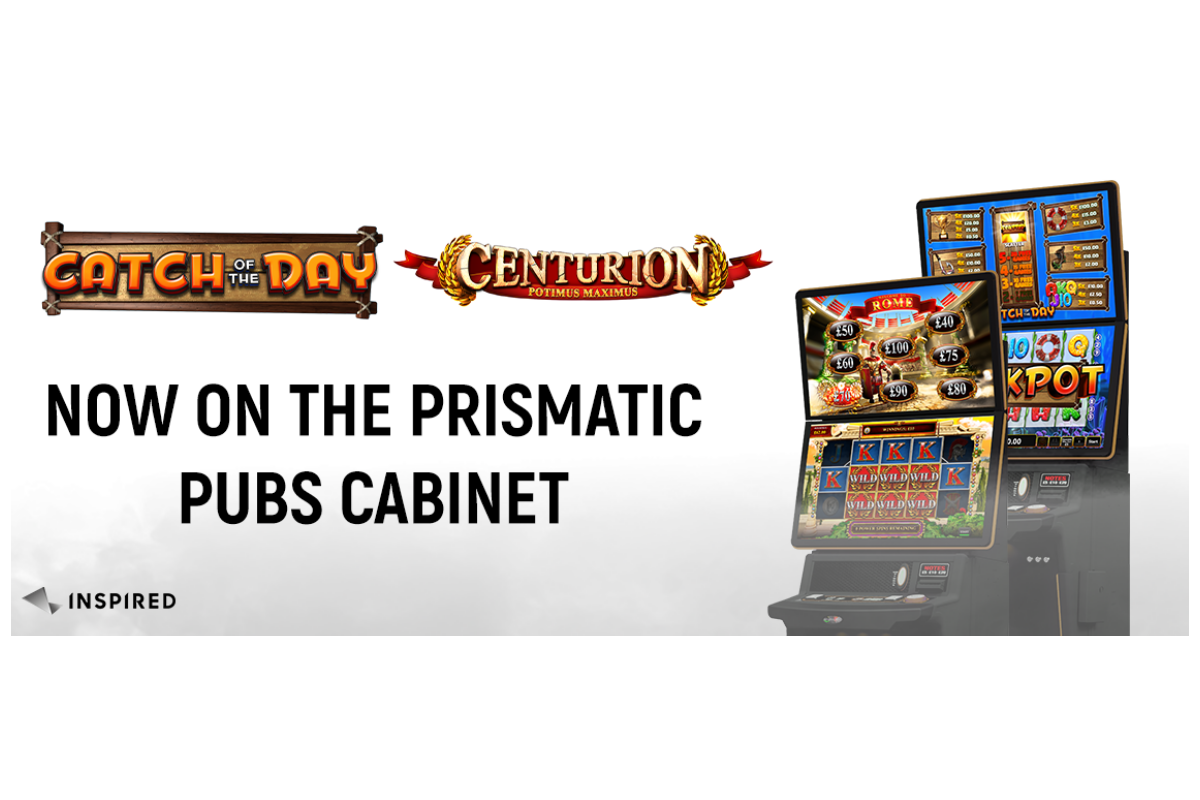 Reading Time:
< 1
minute
Inspired Entertainment, Inc. is pleased to announce the launch of two of its most popular themes, Centurion™ and Catch of the Day™, on its Prismatic cabinet for the Category C pub markets in the UK.  
Centurion and Catch of the Day, both instantly recognizable to players across the UK, debuted on the Prismatic cabinet in Category C in December 2021. Only a few weeks into 2022, those games are proving to be extremely popular with the pub players and support the omni-channel strategic approach in offering multi-faceted content deployment to our pub retail customers. 
Centurion is an all-time player-favorite theme, with more than one billion lifetime plays. This 5X3 reels gaming experience offers pub players a mega-rich bonus experience with more than eight bonus games featuring the beloved Centurion character.  
Catch of the Day is a fish-themed video slot game with a colorful coral reef setting, on 5×3 reels with 10 lines always in play. Players can trigger a free game feature by getting three or more scatter symbols in a single base game spin.  
Peter Davies, Managing Director of Leisure at Inspired, said: "We're thrilled to kickstart the year for our pub customers with these two high-performing themes, leveraging the extensive stable of high performing games available to us. Inspired is fully invested in developing exciting new content and products for our pub business and increasing our digital footprint to bring great games to pub players right across our customers' estates."
Galaxy Racer content creator and YouTube sensation AboFlah smashes two GUINNESS WORLD RECORDS™ titles while raising over US$11M for charity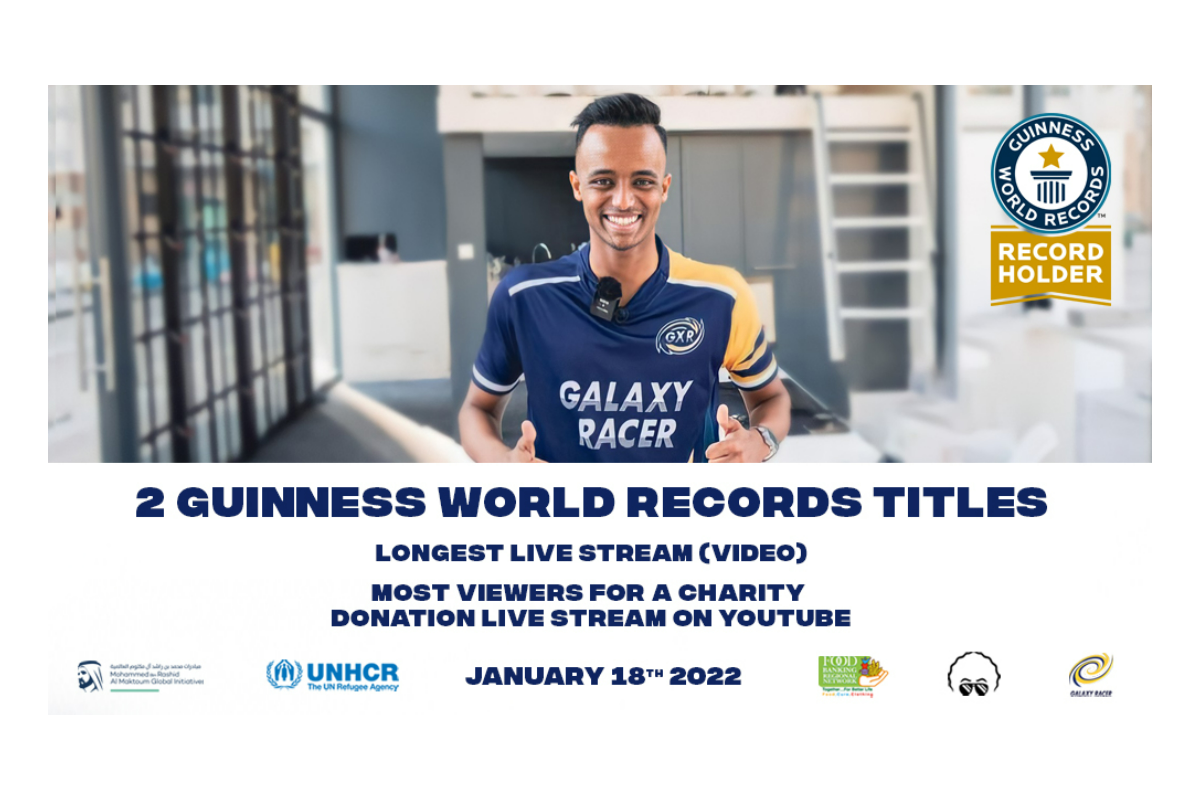 Reading Time:
3
minutes
Galaxy Racer (GXR), the biggest esports, gaming and lifestyle organisation, headquartered in Dubai, is pleased to announce that its content creator, AboFlah, has successfully raised over US$11M in a charity stream for The World's Coolest Winter campaign. Whilst completing the stream, AboFlah also officially broke two GUINNESS WORLD RECORDS™ titles for the "Longest live-stream (video)", recording live for 268 hours 14 mins 20 seconds and "Most viewers for a charity donation live stream on YouTube", attracting 698,000 peak concurrent views.
The World's Coolest Winter campaign, celebrates the UAE's most beautiful tourism destinations, extended it's humanitarian support to more than 100,000 refugees and people in need through a new humanitarian initiative called Warm Winter. The campaign aims to support hundreds of thousands of refugees and families in need in Africa and the Arab world by providing food, winter clothing, blankets, mattresses and critical aid to help displaced men, women and children prepare for harsh winter conditions. The campaign is being held in partnership with Mohammed bin Rashid Al Maktoum Global Initiatives (MBRGI) and Galaxy Racer. The essential aid will be distributed with the support of the UN refugee agency, United Nations High Commissioner for Refugees (UNHCR) and the Food Banking Regional Network.
As part of the campaign, AboFlah lived in a glass room in Downtown Dubai, near the Burj Khalifa and streamed continuously for 268 hours until the target of US$10 million was raised. While in the room, AboFlah encouraged people to donate and spent the majority of his time in front of his computer interacting with fans and those donating to the cause. The stream also attracted global attention and donations from celebrities and influencers including the likes of actress Kristin Davies, actor Amr Maskoun as well as content creators Noor Stars and Omar Farooq.
Launching his YouTube channel in 2017, AboFlah began posting gaming content of him playing FIFA17 before creating content on Fall Guys and Fortnite. His YouTube channel is one of the fastest-growing YouTube channels in the world, with over 23 million subscribers and over 3 billion views. He is followed by millions of fans who avidly watch his vlogs, comedy shorts and formatted shows covering video games and popular culture. AboFlah went on to join Galaxy Racer's content creator team in 2020, which already boasts some of the biggest content creators in the MENA and Southeast Asia region including fellow YouTube sensation Noor Stars. The organisation now carries over 100 content creators, with a total reach of over 500 million followers across all platforms and more than 2.5 billion monthly views.
Galaxy Racer launched in 2019 and has already become one of the biggest esports, gaming, and lifestyle organisations globally. The organisation has five separate business offerings; Content Creators, Esports Teams, Tournament Management, Merchandising and Lifestyle and GXR Records, a newly established record label that already carries two signed artists from the MENA region and are looking to expand globally.
Galaxy Racer content creator and YouTube sensation, Hassan Suleiman "AboFlah" said: "Warmth in winter for those facing harsh winter conditions is no less important than food and water. There are millions of refugees and displaced people who need all the support they can get. I am proud and thrilled we achieved our goal and raised over US$11 million and brought warmth to the lives of those who are deprived of it. Thank you to everyone who generously donated!
We have proven that Arab youth are capable of changing reality, even with small deeds, and reaching a bright future. "People for People." This sentence is not a metaphorical slogan, but it was manifested by the huge numbers of donors who felt compassion toward the suffering of refugees and displaced people. This reflects the huge impact this campaign had, which drove viewers' enthusiasm for participation.
The societal role depends on everyone's participation, believing in the importance of upholding our human values, and the solidarity in supporting the ones in need. Everyone of us has a role to play in creating the desired positive impact. UAE is the homeland of virtues, and the humanitarian moral actions in this blessed country transcend borders and can't be stopped by obstacles, such deeds present the community with moral values that our Arab region is in dire need for."
Galaxy Racer Founder and CEO, Paul Roy said: "We are amazed and grateful by the immense generosity shown by the fans, community and the general public. Raising over US$11 million is no easy task and we're glad to be part of this humanitarian initiative which will positively impact the affected 100,000 refugees. Smashing two GUINNESS WORLD RECORDS™ titles is impressive and a testament to the resilience shown by AboFlah, the Galaxy Racer team, together with our partners MBRGI, UNHCR and the Food Banking Regional Network. We thank you everyone for participating in this record-breaking charity initiative and we look forward to more positive impact initiatives."
AGEM Announces 13 New Members Join Organization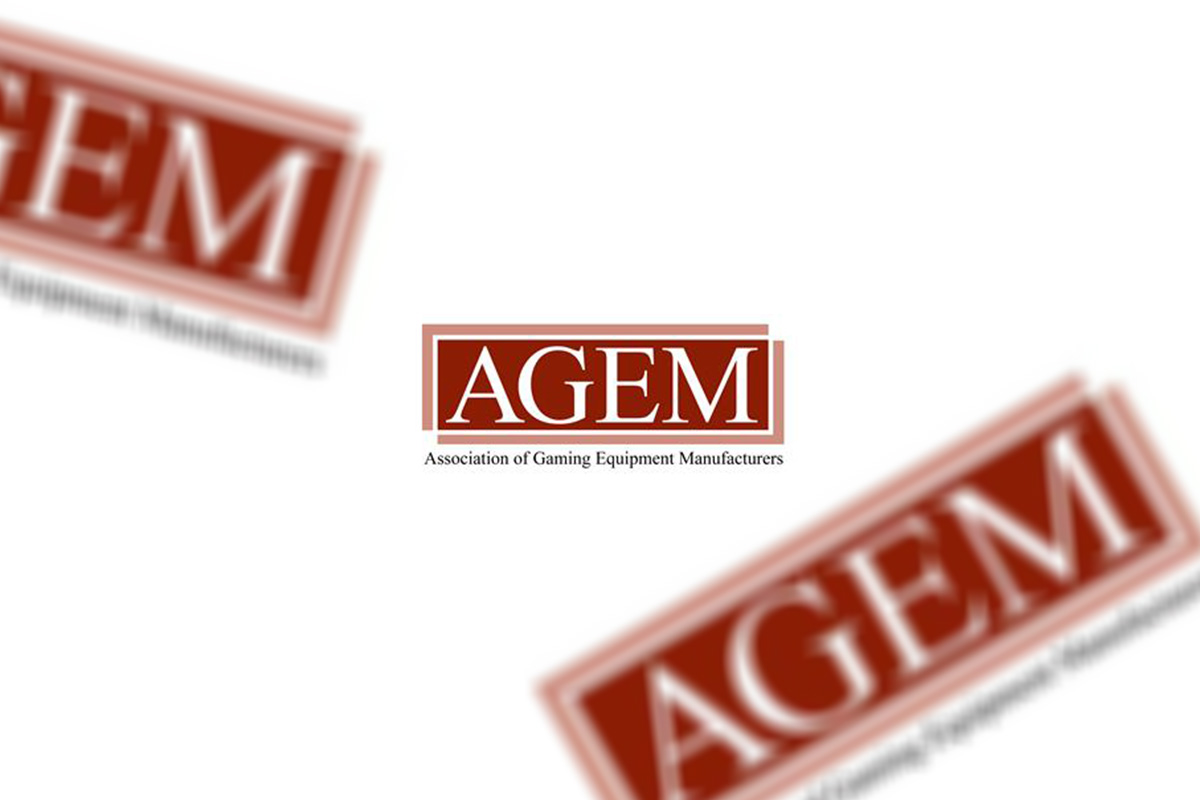 Reading Time:
2
minutes
The Association of Gaming Equipment Manufacturers (AGEM) announced that its Board of Directors has approved the membership applications of 13 new companies, bringing the trade group comprised of the world's leading gaming suppliers to a total of 172 members.
The new AGEM members are:
Acres, based in Las Vegas, is a systems provider to casinos, specializing in connecting real-time machine and player data to advanced analytics and bonusing.
BDO USA, based in Chicago with a large presence in Las Vegas, delivers assurance, tax, and financial advisory services to clients throughout the country and around the globe.
Fantalooks, based in Incheon, South Korea, is a display solutions provider for use in slot machines and other casino, sports betting and amusement applications.
Fireplay Games, based in Omaha, Nebraska, is focused on innovation in the gaming industry, including implementing skill features for Class III games.
Global Payments Gaming Solutions, based in Las Vegas as a division of Atlanta-based Global Payments, provides industry-leading commerce solutions and enables gaming companies to create superior consumer experiences across all physical and digital properties.
High 5 Games, based in Mahwah, N.J., is one of the largest independent casino games providers, developing content for the land-based, mobile, online, and social markets.
Lewis Roca, based in Phoenix with offices in Las Vegas, Reno and throughout the West, is a full-service law firm with a significant gaming practice focused on land-based, online, and tribal clients.
LOTREC Games, based in Orange, France, features a new copyrighted series of Class III casino table games aimed to boost the overall casino table games industry.
MicroTouch TES, based in Holland, Michigan, is a global provider of touch display modules and all-in-one multi-touch computer systems.
Passport Technology, based in Glendale, California, is a leading developer of technology-based solutions and services for the highly regulated payments, gaming, and financial services markets.
Play'n GO, based in Malta, is a leading software development company to operators in the gambling industry with more than 500 employees at hubs in the UK, Malta, Sweden, Hungary and the Philippines.
SuperBook Sports, based in Las Vegas with operations in multiple states, is a leader in the in-person and mobile app sports betting markets.
Theatro, based in Richardson, Texas, features a solution that enables employees in gaming, hospitality and retail to enhance customer service through the power of voice.
AGEM is a non-profit international technology trade association representing manufacturers and suppliers of electronic gaming devices, lotteries, systems, iGaming / online, game content, table games, sports betting, key components and support products and services for the gaming industry. AGEM works to further the interests of gaming equipment suppliers throughout the world. Through political action, regulatory influence, trade show partnerships, educational alliances, information dissemination and good corporate citizenship, the members of AGEM work together to create benefits for every company within the organization. Together, AGEM has assisted regulatory agencies and participated in the legislative process to solve problems and create a business environment where AGEM members can prosper while providing a strong level of support to education and responsible gaming initiatives.