Shay Segev Resigns as CEO of Entain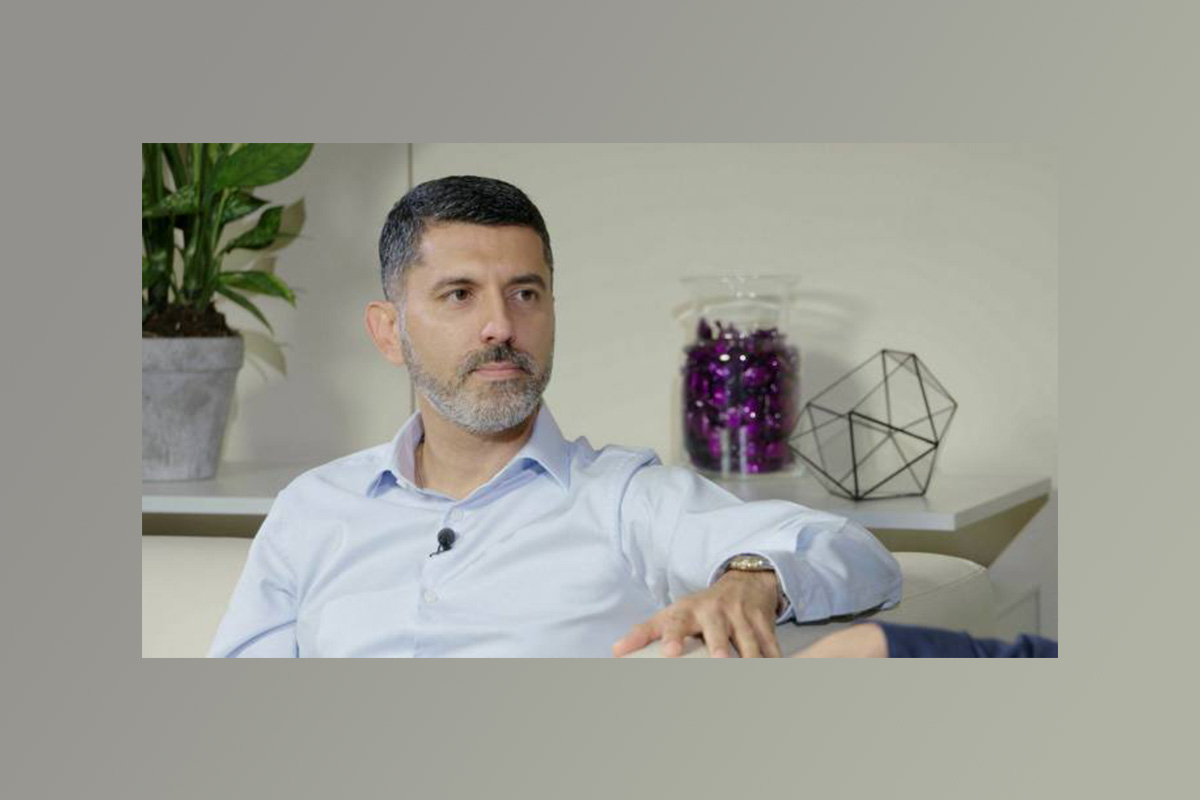 Reading Time:
2
minutes
Entain plc has announced that Shay Segev, Entain's Chief Executive Officer, has given notice of his intention to leave the Company to become Co-CEO of DAZN, a privately owned global sports streaming platform.
Shay has a notice period of six months and will remain in his current role for that period or until a successor is in place. The Board, having considered succession issues on a regular basis, has a process well under way to find his successor.
Barry Gibson, Chairman of Entain, said: "We are sorry that Shay has decided to leave us but recognise that we cannot match the rewards that he has been promised.
"Entain has a wealth of talent across its leadership team and the business has never been stronger. The Company has delivered 20 quarters of double-digit online growth, and our future prospects have been substantially enhanced by our new strategy, which we set out in November. We have built a truly global business which is entirely based on our own technology and offers our best-in-class entertainment services in more than 20 nationally-licensed countries.
"I can confirm that this changes nothing with respect to the Board's view of the recent proposal from MGM Resorts International to acquire Entain. The Board remains unanimous in our view that the proposal significantly undervalues the Company and its prospects."
Shay Segev said: "I will be sad to leave the Company after five years but I have been offered a role which offers me a very different type of opportunity. Entain is in great shape after the successful launch of our new strategy. I also want to emphasise that the recent interest from MGM Resorts has had absolutely no bearing on my decision, and I fully support the Board's decision to reject their proposal. Entain has a great team of leaders and an exciting future ahead through its growth and sustainability strategy, and I will do all I can to continue to support the Company."

NeoGames makes bid to acquire Aspire Global for SEK 111 per share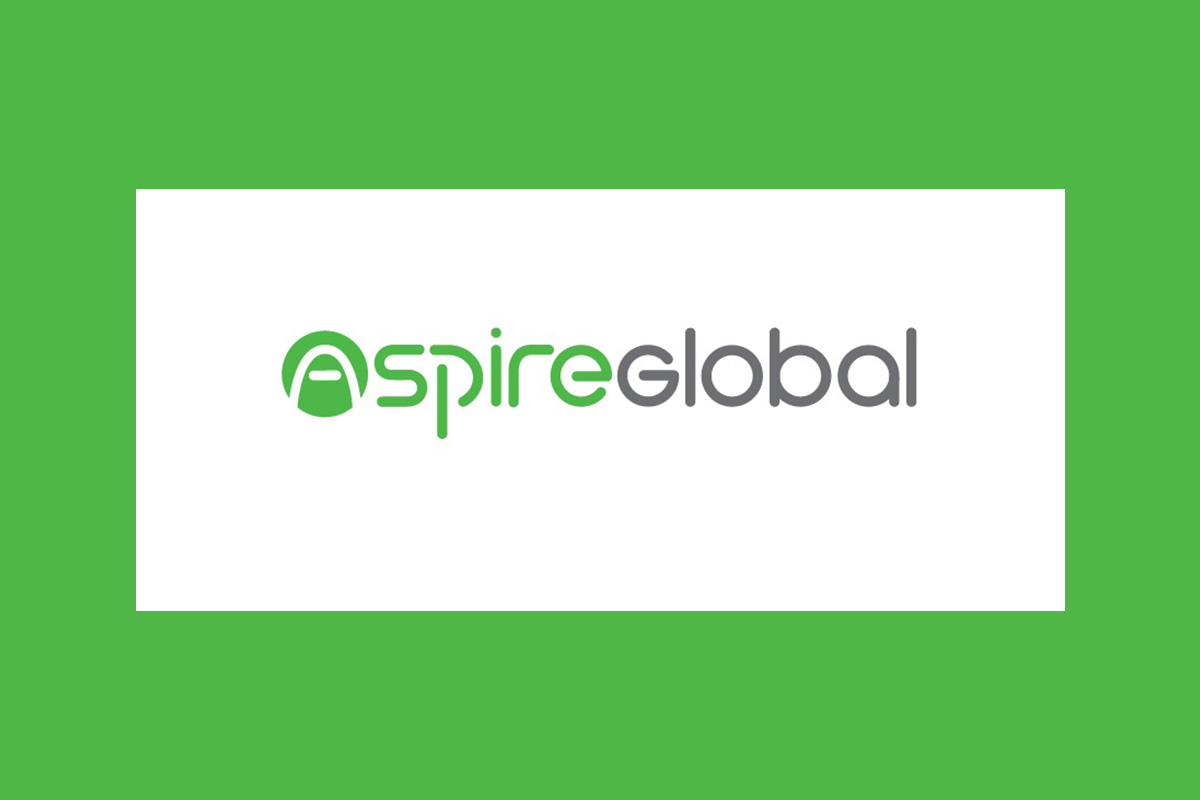 Reading Time:
3
minutes
NeoGames, the global leader of iLottery solutions and services, has made a bid to acquire Aspire Global, the leading supplier of gaming solutions, for SEK 111 per share.
On 17 January 2022, a public tender offer was made by NeoGames S.A to the shareholders of Aspire Global to tender all their shares in the Company to NeoGames for a consideration consisting of a combination of cash and newly issued shares in NeoGames . Aspire Global's main shareholders, who in aggregate own shares corresponding to 66.96% of all shares and votes in Aspire Global, have entered into irrevocable undertakings that enable the other shareholders in Aspire Global to tender their shares to NeoGames and receive 100 percent cash consideration corresponding to SEK 111.00 per share tendered in Aspire Global representing a premium of 41% compared to today's closing price of SEK 78.5 for Aspire Global's share.
This value of the company is between 500-600 million US Dollars.
For the shareholders who elect to receive 100 percent of the consideration in cash, the Last Twelve Month (LTM) EBITDA multiple) would be 16.8x which compares very favorably to the comparable multiples in the space.
For those shareholders electing to take the mix of equity and cash on a 50:50 basis, the EV/EBITDA multiple will be 13.6x due to the proposed share price ratio which, whilst a lower multiple, also compares well to industry comparables. The latter option will be subject to change based on the movement of NeoGames share price pre closing of the Offer.
The synergies between the companies expend more the control in the value chain of gaming and lottery and will allow the group to become a true online leader in regulated markets.
NeoGames will gain access to Aspire Global proprietary products and world leader in the managed services offering, also to big volumes in regulated markets such as Europe, Latin America and Africa.
Aspire Global will be able to accelerate its US entry plans through the existing presence of NeoGames.
Aspire Global will continue to act independently and as an iGaming division in the whole group.
All the employees are expected to continue as usual in both Aspire Global group and NeoGames.
Tsachi Maimon will remain as the CEO of Aspire Global group and will be appointed to be the president of the NeoGames group.
Tsachi Maimon, CEO Aspire Global:
"Aspire Global is a high quality, leading supplier with a one stop shop in the regulated gaming industry. Following the acquisition of Btobet, Pariplay, the recent investment in bingo and the divestment of the B2C division and now this potential merger with NeoGames, we will create a leading global supplier for the entirety of the iGaming and iLottery space overnight. I strongly believe that the two companies are well matched with a solid cultural connection forged over many years of working together which will facilitate meaningful revenue synergies. The deal will allow us to leverage NeoGames' presence in the U.S. to grow even further in this market whilst continuing to roll out new products and support the growth of our regulated clients in Europe, Latin America, Africa and North America. Setting aside the value creation from a financial perspective, both NeoGames and Aspire Global will be able to offer a state-of-the-art enhanced gaming solution as well as supporting growth for existing and new clients. This is an exciting new chapter for my management and employees as we look to lead the space with high quality and innovative products"
Moti Malul, CEO NeoGames:
"This is a highly strategic and transformational transaction for NeoGames that represents perhaps one of the more important milestones for us as a company. We believe that the combination of our two very successful companies will create a leading global provider across all forms of online lottery, sports betting and gaming that would have significant global active presence in many key markets. As a pure-play iLottery provider, we have experienced first-hand the strong convergence and expansion trend of lotteries in many countries globally into online gaming verticals and we believe that with this transaction we will become an even better strategic partner to our existing and future customers. We are excited to also be able to become a leading global provider to regulated gaming operators through the vast experience and product set that Aspire Global brings to our combined entity, together with profound operational experience which is a crucial success factor. The strong ties and cultural fit between the companies, where significant parts of our management teams have worked together and cooperated along the years, provides a great platform for future collaboration and success"
Playtika's Caesars Slots Launches a Month of Incredible Events to Celebrate the Mobile Game's 10-year Anniversary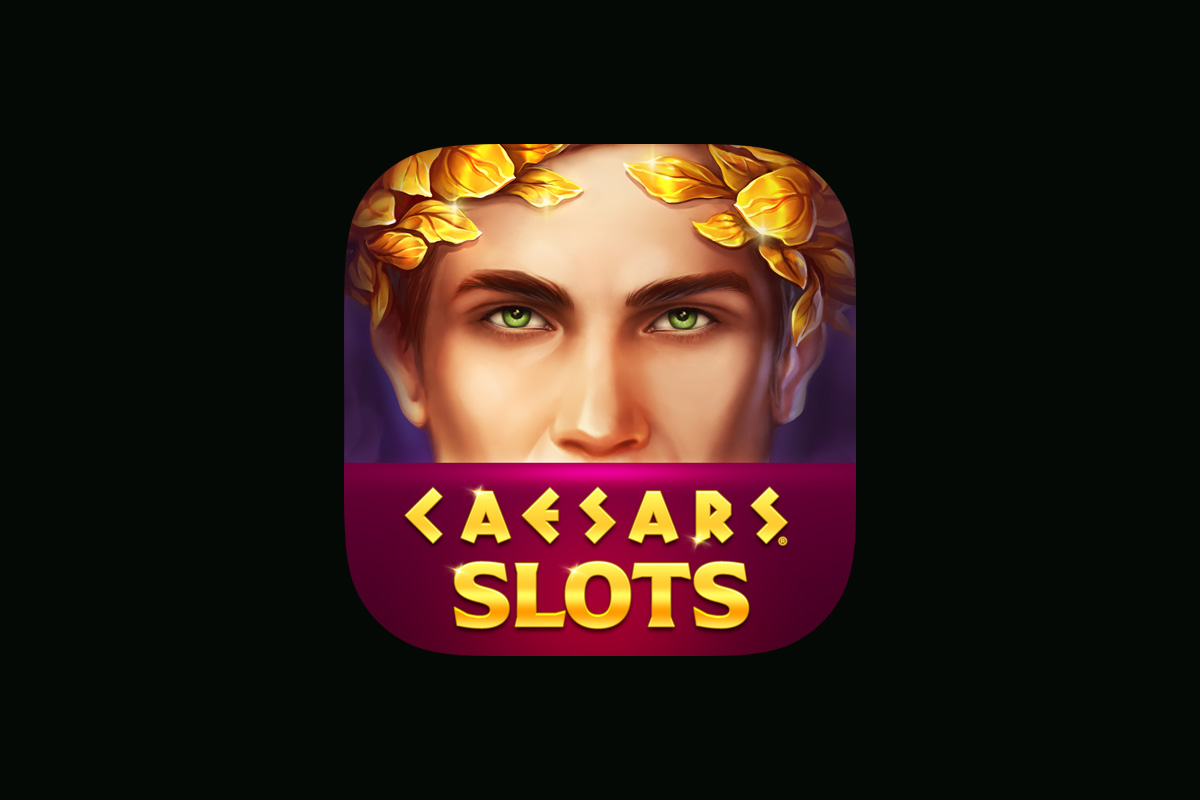 Reading Time:
2
minutes
To celebrate 10 years since its launch, the free-to-play social casino game Caesars Slots is hosting a month of events for its global community of players. Caesar Slots is a luxurious Vegas-themed Playtika game and one of the most popular "play for fun" free social casino games in the world.
The month-long January celebrations will focus on the remarkable legacy and future of the game through a range of events, tournaments, new game features and a series of national commercials launched featuring home improvement TV star Ty Pennington.
A decade of continuous growth!
The launch and growth of Caesars Slots has occurred within a tough and increasingly competitive market which typically sees users dropping their apps within three days. In the face of this, the game has managed to achieve longevity thanks to the regular launch of cutting-edge features and entertainment as well as a robust commitment to its loyal users and customers.
A focus on constant improvement of player experience and the creation of a worldwide player community dedicated to playing games are value-pinned success factors of Caesars Slots.
New features throughout the celebration
To mark the anniversary festivities, Caesars Slots players will receive personalised videos, including a "highlights reel" video featuring playing highlights from when they downloaded the app until now. In a similar vein, an exciting quest will turn players into "reel travellers" as they are shown highlights of the game's developments since 2012.
A special "Cheers to the Next Decade" theme will also be revealed alongside 10 days of virtual gifts – one for each year in the next decade of Caesars Slots. The game will also feature a new card collection, personalised features, anniversary pet accessories, and a new anniversary room in its Fortune Palace.
All Caesars Slots players will also be able to enjoy a new, celebratory look-and-feel to the game through a temporary design, "Road to the Empire", including a number of new features such as players being able to change the look of machines according to their "luckiest looks"!
Liran Paz, General Manager at Caesars Slots, said: "Reaching ten successful years of Caesars Slots is a huge milestone both for our team and our loyal global player community, without which this longevity would not be possible. A decade of growth is the result of putting players' entertainment first, the Caesars way, and never ceasing to innovate and surprise. We are thrilled to be able to celebrate this great journey with our players throughout the month of January, jointly sharing memories as well as the excitement of new things to come. Our lives need play, especially during difficult moments, and as part of the Playtika family we look forward to another decade of bringing joy, play and entertainment into people's day-to-day life!"
Playtech and FashionTV Gaming Group Partner to Launch the First-ever Branded FashionTV Jackpot Baccarat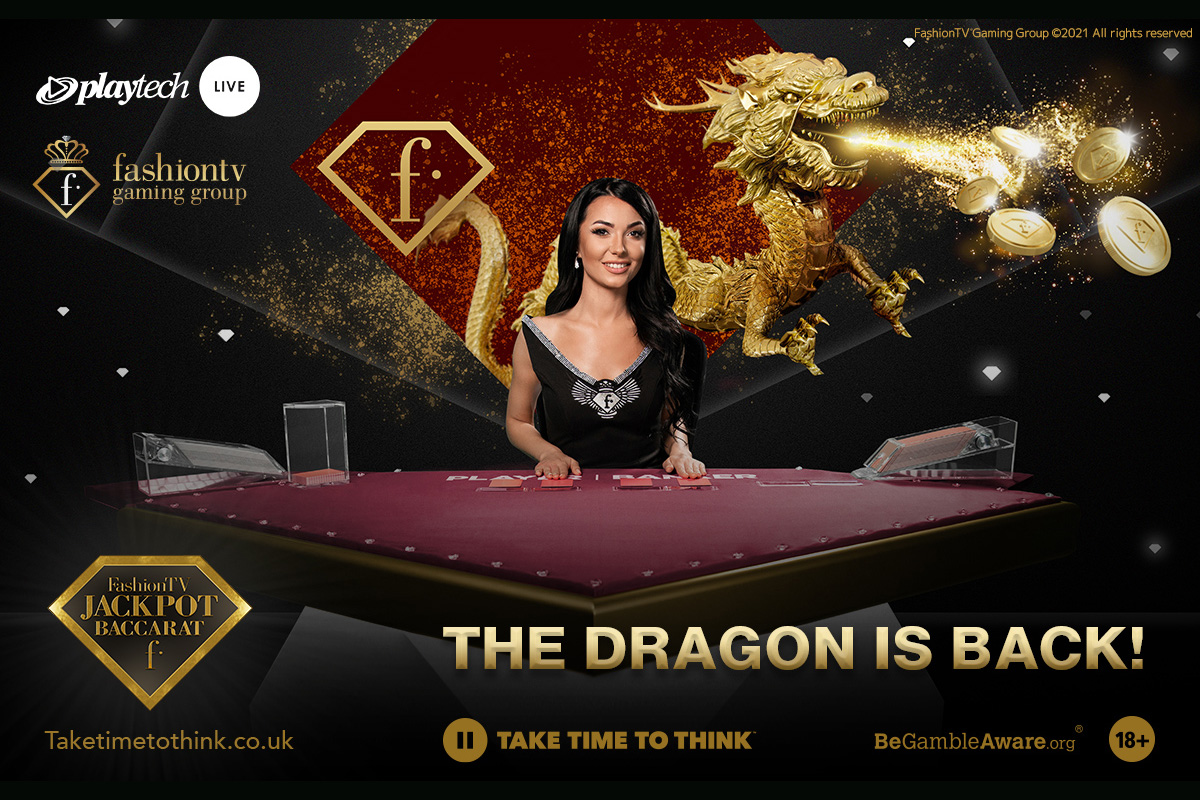 Reading Time:
2
minutes
Playtech, the world's leading gambling technology company, has announced the launch of the new FashionTV Jackpot Baccarat.
With a fashionable new take on the popular live dealer game, this premium branded live jackpot game combines Playtech Live's industry-leading technology and the creative power of FashionTV Gaming Group, the company behind the bestselling luxury line of iGaming concepts and products, based on the FashionTV megabrand.
FashionTV Gaming Group is the exclusive licensor of the FashionTV megabrand for online games and is one of the fastest-growing companies within the online gaming industry. FashionTV is enjoyed by over 2 billion viewers worldwide, with a reputation spanning 25 years as the leading global luxury, lifestyle and fashion broadcasting channel.
Playtech Live's new FashionTV Jackpot Baccarat game is the first of a full luxury line of FashionTV-branded entertainment experiences that are sure to keep players entertained. Launching January 2022, FashionTV Jackpot Baccarat brings Playtech licensees the perfect mix of FashionTV style and the return of the popular, golden Dragon Jackpot.
Ariel Hayat, CEO of Playtech Romania Live Casino, said: "We are very excited to partner with FashionTV Gaming Group to bring the FashionTV brand to the Live Casino market. Securing leading brands like this is a key pillar of our content strategy as we look to deliver the most engaging gambling entertainment experience in the market."
Shai Kaplun, COO of FashionTV Gaming, said: "It has been a privilege to partner with Playtech, one of the true industry greats, in bringing a unique FashionTV spin to their blockbuster format. This new game is just one in a new luxury line of live dealer products that invites players to experience the immersive world of FashionTV, firsthand. It's exciting to see a growing number of industry giants turn to our 'brand to business' model as a critical growth engine, and we look forward to continuing to revolutionize the online gaming industry with luxury and glamour through the power of the FashionTV megabrand."