Shay Segev Resigns as CEO of Entain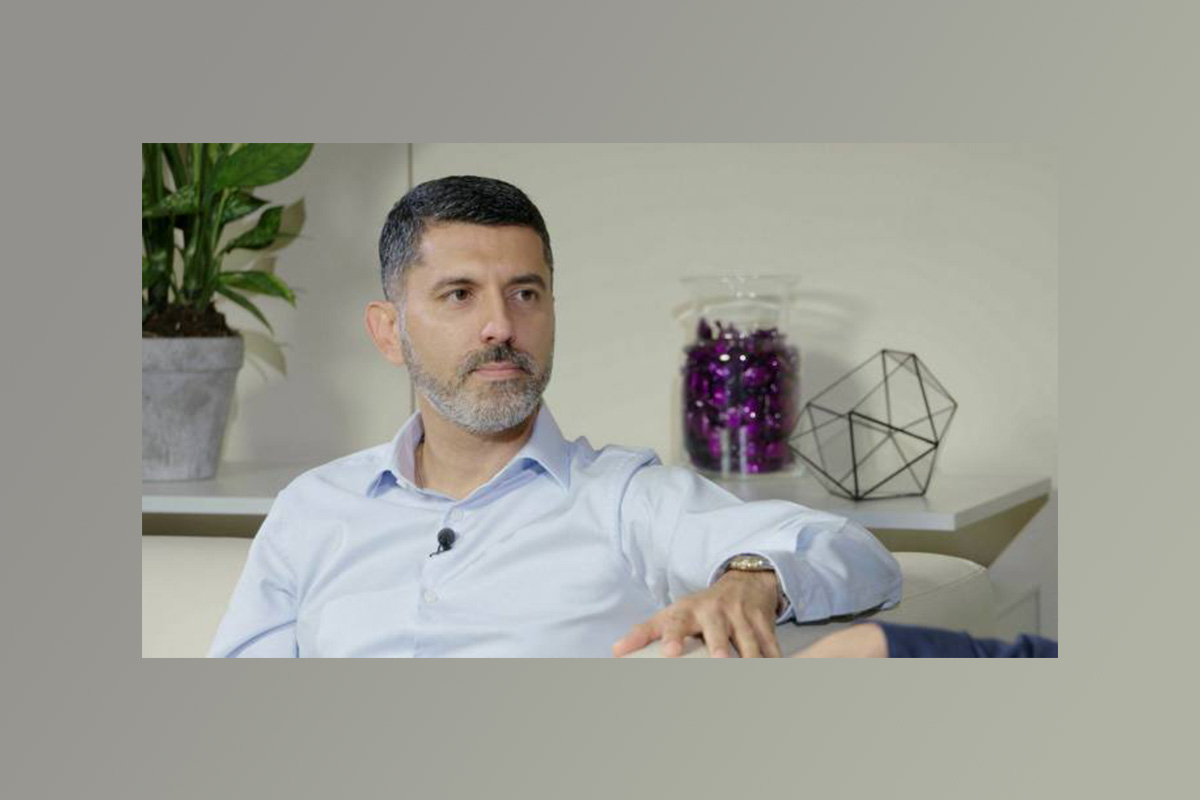 Reading Time:
2
minutes
Entain plc has announced that Shay Segev, Entain's Chief Executive Officer, has given notice of his intention to leave the Company to become Co-CEO of DAZN, a privately owned global sports streaming platform.
Shay has a notice period of six months and will remain in his current role for that period or until a successor is in place. The Board, having considered succession issues on a regular basis, has a process well under way to find his successor.
Barry Gibson, Chairman of Entain, said: "We are sorry that Shay has decided to leave us but recognise that we cannot match the rewards that he has been promised.
"Entain has a wealth of talent across its leadership team and the business has never been stronger. The Company has delivered 20 quarters of double-digit online growth, and our future prospects have been substantially enhanced by our new strategy, which we set out in November. We have built a truly global business which is entirely based on our own technology and offers our best-in-class entertainment services in more than 20 nationally-licensed countries.
"I can confirm that this changes nothing with respect to the Board's view of the recent proposal from MGM Resorts International to acquire Entain. The Board remains unanimous in our view that the proposal significantly undervalues the Company and its prospects."
Shay Segev said: "I will be sad to leave the Company after five years but I have been offered a role which offers me a very different type of opportunity. Entain is in great shape after the successful launch of our new strategy. I also want to emphasise that the recent interest from MGM Resorts has had absolutely no bearing on my decision, and I fully support the Board's decision to reject their proposal. Entain has a great team of leaders and an exciting future ahead through its growth and sustainability strategy, and I will do all I can to continue to support the Company."

Technologies That Will Change the iGaming Industry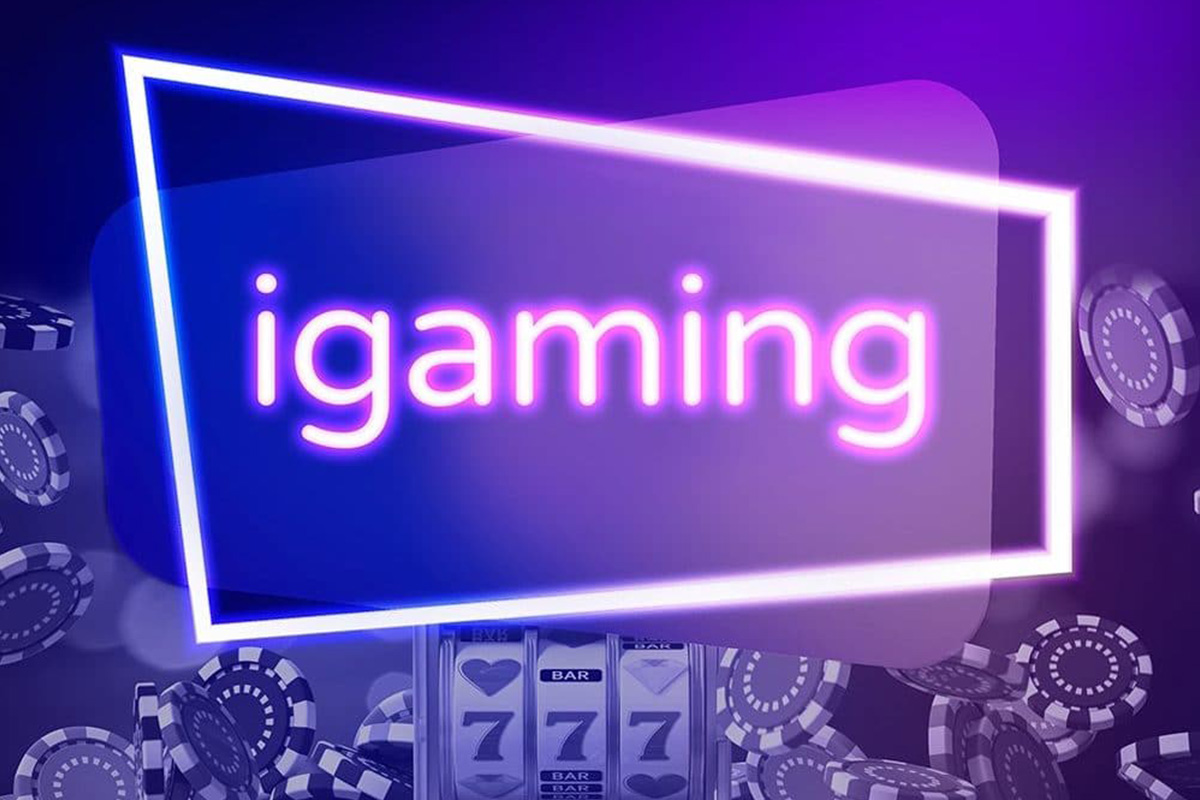 Reading Time:
3
minutes
The online gambling market continues to grow steadily. According to European Gaming, the size of the global casino market was estimated at almost $546 billion in 2021. The CAGR over the forecast period is expected to be 5.79%, reaching almost $765 billion by 2027. But industry growth is measured in more than just dollars and cents; you can also see the vitality of iGaming in the introduction of new technologies. Dmytro Taran, COO of Slotegrator, gives a rundown of what technologies are already in use and which ones could radically change the industry in the near future.
Blockchain Technologies
Cryptocurrencies and blockchain technologies have had an exceptional impact on the evolution of the iGaming industry. There's no denying the growing popularity of bitcoin casinos. Supporting cryptocurrency payments on gambling platforms opens up new advantages: no personal data is needed, the amount of payments is not limited and transactions are carried out without commissions and intermediaries, which guarantees fast deposits and payouts.
While fiat currencies are supported by the state that issues them, cryptocurrencies are backed by a decentralised registry that tracks every transaction, which is distributed over a large database with a million copies. This has several implications: first, anyone with access to the network can verify the transaction, and second, the history of bitcoin cannot be faked; any attempt to falsify a block will affect every block in the network.
Decentralised public records are characterised by security and transparency, which is especially appreciated by privacy-conscious players. And a significant advantage for operators is protection against chargebacks, which are impossible with cryptocurrencies.
Blockchain technologies can also be used to record transactions between the user and the casino — all bets, deposit amounts and payouts on winnings are recorded in encrypted form. General statistics on payout percentage is displayed for each game. Thus, gambling platforms can prove that players really receive the payout percentage declared by the providers. There are not many casinos with blockchain reporting on the global online gambling market, but this mechanic is gaining momentum and will scale as a trend in the near future.
PWA Features
Recently, online casinos are increasingly using Progressive Web Applications, browser-based applications that have become an alternative to native mobile applications. PWAs are launched as a regular web page of a gambling site; i.e., a player can install the application he is interested in directly via Chrome or Safari, without using online stores. By clicking the "Add to home screen" button, an Android user can add the casino to their mobile phone. For IOS devices, one more quick additional step is needed.
PWA technology has three key features:
Speed: progressive loading of games, fast scrolling and smooth animations provide a good user experience.
Reliability: PWA download speed does not change depending on the quality of the connection.
Engagement: Engage users with push notifications, home screen icons and full screen mode.
"Given the growing popularity of mobile applications and the desire of the user to get the result at the lowest cost — and with PWA the player can enjoy their favorite games on their mobile phone by simply pressing the download button — it can be said that the tool works effectively to attract new users and retain existing ones," Dmitro Taran said.
Big Data in iGaming
Sifting through mountains of data is as difficult as it is important, but there are a number of concrete benefits to sorting data. Online casinos use Big Data technology for a few different purposes:
Personalisation. With each visit to the gambling site, players provide more and more information about themselves. Activity tracking using Big Data technologies allows you to find out user interests. Operators use these data to set their strategies, thereby increasing the overall efficiency of the business.
The fight against fraud. Unscrupulous players and organisations can use VPNs and other tools to abuse bonuses. New methods for analysing the behaviour of players and their patterns help to identify cheaters.
Combat problem gambling. In order to preserve the reputation of the industry, its participants pay significant attention to the safety of end users. Data analysis is used to prevent problem gambling. Certain behavioural characteristics of players may indicate the development of addiction. By setting up the alert system, the operator can identify and correct the problem before it occurs.
Data-driven KPIs. In the iGaming industry, various metrics are used to evaluate business performance — some of these include gross gaming revenue (GGR), net gaming revenue (NGR), average revenue per user (ARPU), first-time depositors (FTDs) and churn rate (CR). Continuous analysis of these indicators across different time periods allows the operator to identify shortcomings and make informed decisions about how to correct them.
Customer relationship management (CRM) systems allow you to competently manage data. The CRM system included in the functionality of the new platform from Slotegrator is equipped with reporting tools that make it possible to track user behaviour and, based on this analysis, target certain player segments, which helps the operator improve player retention.
VR/AR Technologies
The use of VR/AR technologies in gambling has not yet become as widespread as in some other industries. Nevertheless, the potential of virtual reality in gambling is huge, and some brands have already launched casinos in the metaverses. Interested participants in the iGaming market expect that in the near future, leading game content developers will develop products specifically tailored for VR/AR experiences.
Casinos Market to Grow with Sustainable CAGR During 2022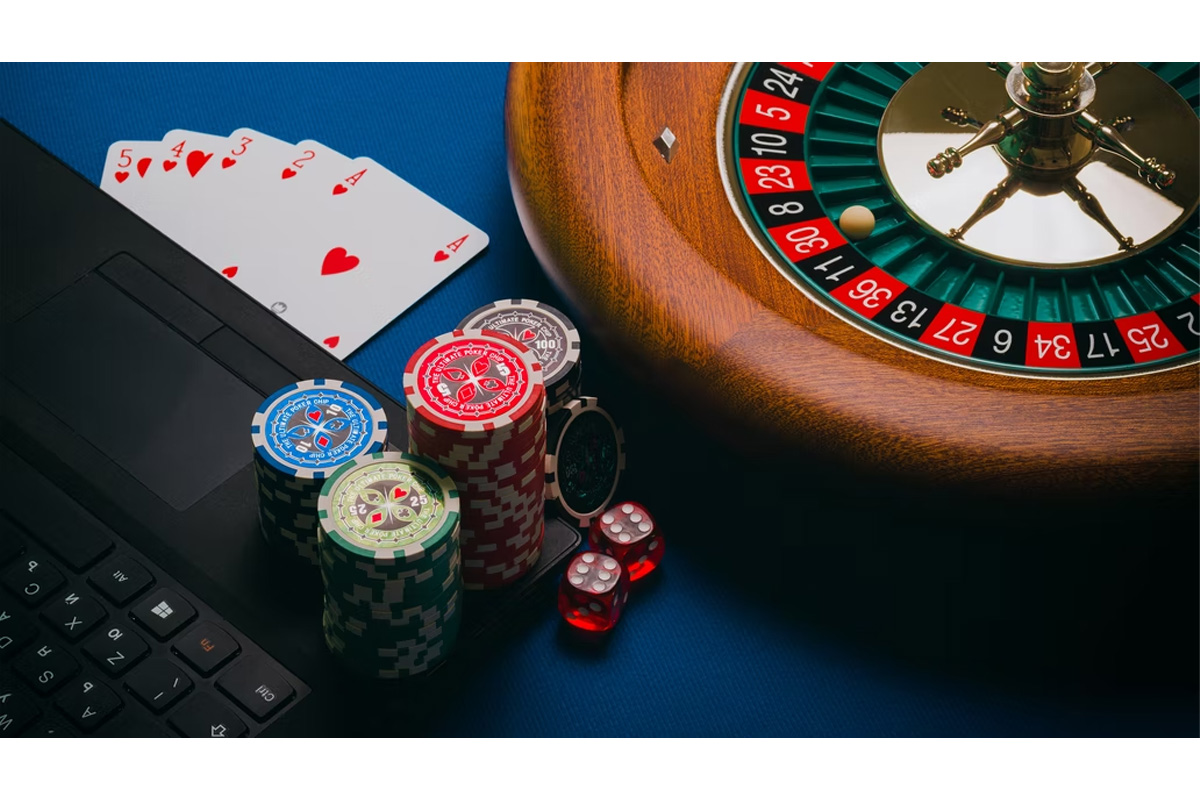 Reading Time:
3
minutes
According to reports, the global online gambling market size will grow to about $172 billion by 2030. This growth represents a CAGR of 11.6% in the same period. You can attribute this growth to the fact that online gambling has been arguably the fastest growing industry globally in the last decade. Millions of gamblers log into various platforms to gamble daily. Consequently, the revenues the operators generate are massive and boost the worldwide online gambling market.
Factors behind the sustainable CAGR in 2022
Smartphone penetration
Mobile gambling is emerging as the most preferred gambling mode globally. Even though it faces restrictions alongside online gambling in some regions, the mobile gambling market is projected to keep growing in 2022. Gambling regulators' reports confirm that mobile gambling is prevalent among younger players.
In this regard, many online casino operators have developed mobile apps and mobile-optimized websites to cater to mobile gamblers' needs. People who enjoy Joe Fortune's online blackjack games want to be able to access the games on their mobile devices. Such demands by users are what have also inspired game developers to create online casino games using a mobile-first approach.
In addition, mobile payment methods like Pay by Phone, Apple Pay, and others have also contributed to the industry's growth. These payment methods have shortened deposit and withdrawal times, encouraging more people to wager online.
Sports Betting
Nowadays, most online casinos include a sports betting section. This approach has helped to boost their revenues massively. For instance, industry experts claim that the sports betting industry is projected to grow to around $139 billion by 2028. This growth is a CAGR of over 10% in the same period. Live sports action is now available daily, meaning bettors have events to wager on every day.
Besides that, there is a World Cup year, and soccer is the most wagered sport globally. As a result, online casinos running sports betting sections will have plenty of markets to offer their members. On the other hand, casinos no longer depend on live sports action, thanks to the growth of eSports which makes the options even more. 
Other sports that have also become popular among bettors are basketball, tennis, American football, and horse racing. With all these sports having significant events this year, you should expect sports betting activities to hit an all-time high this year. Also sponsorship deals between casinos and sports entities will also boost casinos visibility globally. 
Market Segmentation
You can divide the global gambling market into three categories using type, device, and region.
Type:

 the online gambling market is divided into five primary types: casinos, sports betting, bingo, poker, and others. Based on studies, the sports betting section is anticipated to lead the market in 2022. In addition, the online casino segment is also expected to make substantial achievements in the course of the year.

Device:

 the device segment is divided into desktop, mobile, and others. The desktop segment generated considerable online gambling activity in 2021 because people enjoyed larger screens that offer better visibility. Be that as it may, mobile gambling is still expected to grow massively in the coming days due to smartphone penetration.
Regional outlook
The global gambling market is classified into the following regions:
North America

Europe

Asia-Pacific

Middle East & Africa

Latin America
Europe is the leading region in online gambling activities. In addition, experts expect the region's online gambling activities to soar in 2022. Their top spot is mainly because of the growing sports industry in the region and the ease of online casino regulations. In addition, many leading online gambling operators are in the region.
On the flip side, the Asia-Pacific region is projected to register the fastest growth between 2022 and 2030. Experts attribute the rapid growth to the increased smartphone penetration in China and India. Also, rapid urbanization and increased internet penetration are contributing factors. Other observers also attribute the growth to the increasing adoption of cryptocurrency in online gambling to have positively affected the Asian-Pacific online gambling market.
Final Thoughts
The casinos market is one of the most lucrative industries globally. However, it is also very competitive, meaning operators must offer the best products and services to remain competitive. This competition has come as a blessing in disguise to the gamblers as they get to enjoy top-drawer services. As more gamblers join the online gambling community, you should expect to see the industry growing at unprecedented rates in 2022.
Betsoft Gaming Launches its Slot Gaming Titles on 888casino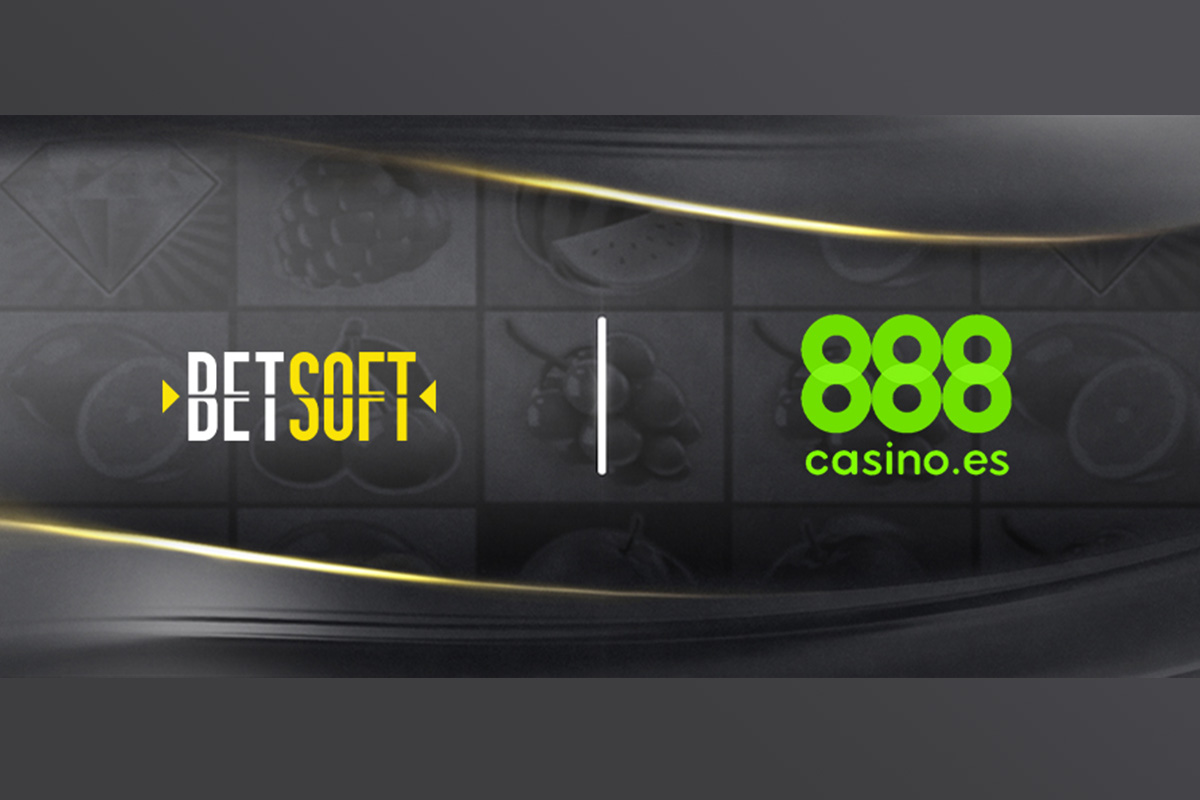 Reading Time:
< 1
minute
Betsoft Gaming has launched its slot gaming titles on 888casino, one of the world's leading online casino brands and part of 888 Holdings plc.
Following its recently announced deal with 888casino, the teams have worked together to integrate a selection of Betsoft's games onto 888casino's Spanish platform, 888casino.
To support its commitment to the Spanish market, Betsoft has undertaken the translation of many of its biggest hits. These will be available on 888casino, along with the latest releases Tower of Fortuna, Return to Paris and Thai Blossoms also forming part of the offering.
Betsoft Gaming successfully undertook two ISMS audits in 2020, allowing it to operate in both Spain and Colombia. This, in conjunction with Betsoft's other signings with top tier licensees in Spain, has consolidated Betsoft's brand recognition across the country.
"As a long-term innovator in iGaming, it is our strategy to collaborate with operators such as 888casino who share our ethos on quality customer service. We are very pleased now to be live with them in Spain," Anastasia Bauer, Head of Account Management at Betsoft Gaming, said.
"We are delighted to be adding Betsoft's leading gaming content to our 888casino platform in Spain. Betsoft is renowned for creating innovative gaming titles which are loved by players and adding a selection of its most innovative games to our platform will provide our players in Spain with an even wider selection of high-quality and player-focused games to choose from, aligning with our product and content-leadership strategy. We look forward to working with Betsoft in the future," Talya Benyamini, VP B2C Casino at 888, said.