Veloce Racing first Extreme E team to sign up to United Nations Sports for Climate Action Framework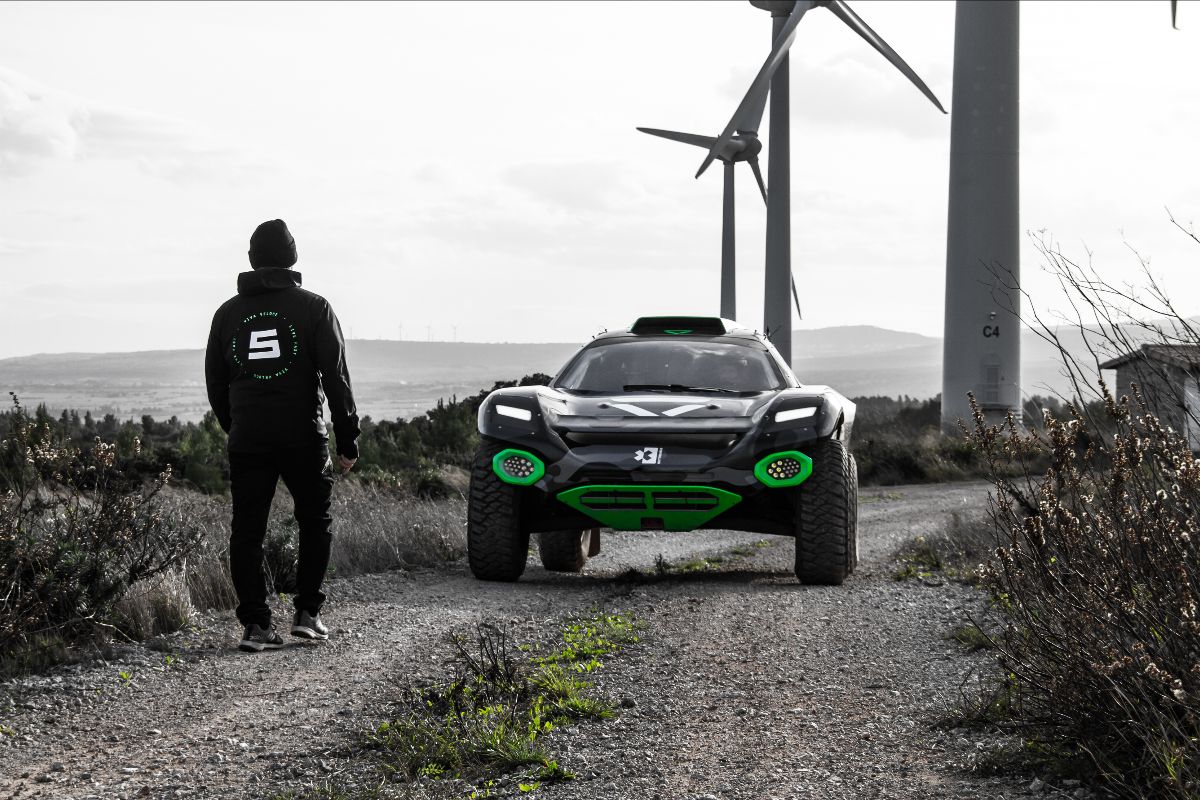 Reading Time:
2
minutes
Veloce continues to set pre-season pace in Extreme E through off-track initiatives
UN Framework pledge underscores commitment to work towards climate neutrality
Signing builds upon recent announcement regarding pre-season carbon measurement and offset
The Number 5 racing team reveals the rationale behind its choice of car number
Team aiming to harness sport's unique power to spark wider societal change
Veloce Racing has become the first Extreme E team to sign up to the United Nations Framework Convention on Climate Change's 'Sports for Climate Action' initiative. Building upon recent announcements, this latest commitment further underscores the squad's determination to set the pace both on and off-track in the pioneering new electric racing series.
As a sport with a purpose, Extreme E is driven by the need to promote a sustainable low-carbon future – a vision similarly espoused by Veloce, which was founded last year as an expansion of the hugely successful Veloce Esports operation.
Through its participation in Extreme E, Veloce Racing is aiming to stimulate climate awareness and action amongst global citizens. The team intends to accomplish this by engaging actively in the climate neutrality journey, adopting responsibility for its own carbon footprint and incentivising action beyond sport to take meaningful and transformative steps towards a sustainable future for our planet.
In-line with the five core principles enshrined in the UNFCCC Sports for Climate Action Framework and the objectives of the Paris Agreement, Veloce will strive to:
Veloce will incorporate these five key principles into its strategies, policies and procedures both at and away from race events in 2021 and beyond. Dedicated to spearheading the progress towards mass EV adoption worldwide through its Extreme E participation and communications, the team will set an example and create compelling content with which to educate and engage audiences and promote changing behaviour towards issues of climate change.
What is often overlooked, and is one particularly unwelcome by-product of climate change, is increased gender inequality. Women are disproportionally affected by poverty, and of the estimated 26 million people displaced from their homes every year by climate-related disasters, 80% are women and girls. Alongside climate change, this is another key issue upon which Veloce Racing and Extreme E are aiming to shine a spotlight through their mutual endeavours.
Daniel Bailey, CEO and Co-Founder, Veloce Racing, said:
"We are immensely proud to be the first Extreme E team to join the UNFCCC's Sports for Climate Action initiative. Like everybody, we have a responsibility for our climate footprint and steps such as this and our recent partnership with ALLCOT Group demonstrate our firm commitment to playing our part in keeping our planet safe and healthy for future generations.
"Our status as a professional international sports team in an exciting new global series equips us with a platform to be a leader in the battle against climate change. It was with the UN's five principles in mind and Sustainable Development Goal Number 5 – gender equality – that we chose Number 5 for our racing team. Extreme E is a race we want to win, but the race against climate change is one we must win."

Former ESL Executive Charlie Allen Launches Esports Agency "Road House"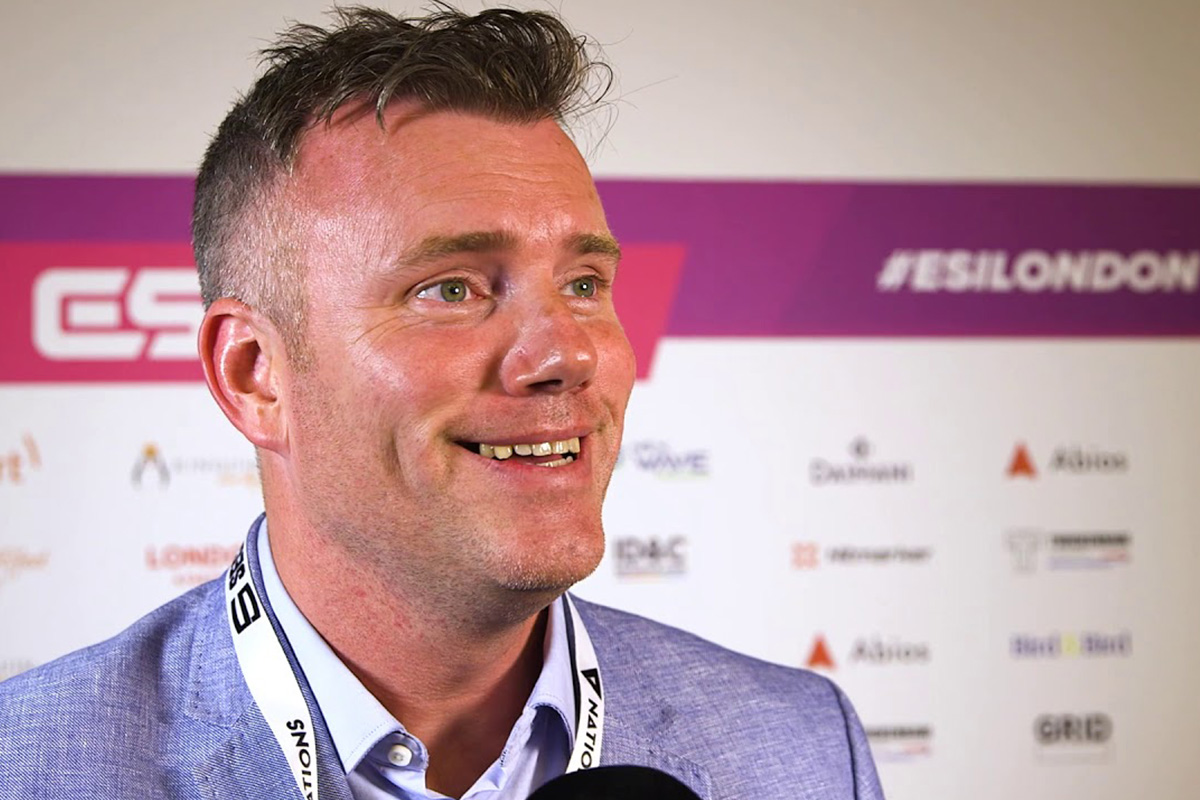 Reading Time:
< 1
minute
Charlie Allen, former director of global brand partnerships at ESL, has launched a new commercial esports and gaming agency, Road House.
The new company focuses on working with its clients to help them navigate the esports and gaming landscape and understand the mass potential of brand partnerships in a booming industry. Founded back in late 2020, Road House consults with brands, agencies, rights holders, publishers, and tournament organisers from all over the sports, media & entertainment world.
"Despite the challenges the industry has faced due to the pandemic, it is still a very promising time for esports right now. I've learned a great deal from working in this fascinating sector over the past few years and it felt like the right time to launch Road House," Charlie Allen said.
"During my years at ESL, I spoke with many C-suite level executives from across many different sectors in the traditional marketing world, and what I discovered is that the broad, open ecosystem of esports can prove rather daunting to them. They really needed it explaining to them – like about how esports is consumed, who plays where, how many people are tuning in, and how can we positively engage with them?"
The commercial agency works with clients on RFPs from across both the endemic and non-endemic world, and the appetite to reach new millennial audiences that these brands have never managed to reach before is definitely on the rise.
Ninjas in Pyjamas Announces Rebranding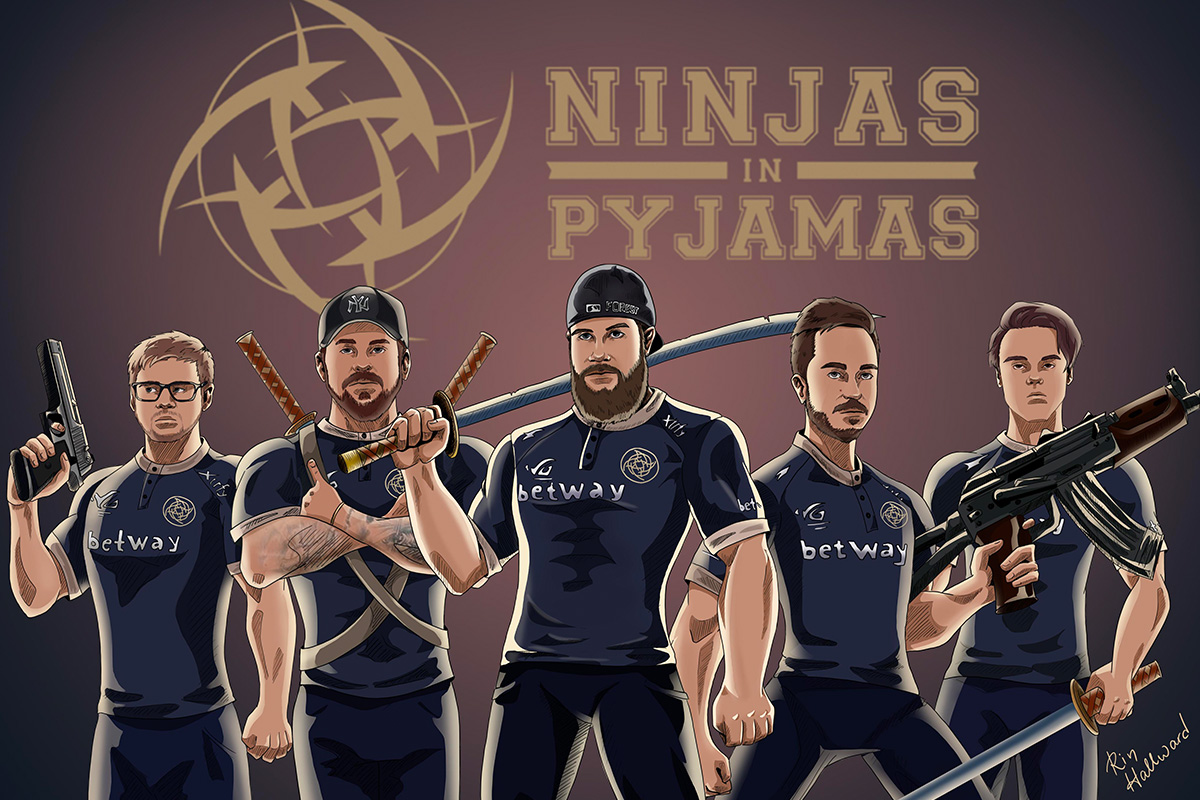 Reading Time:
1
minute
Swedish esports organisation Ninjas in Pyjamas (NIP) has announced a complete rebranding.
The rebranding not only consists of a completely new visual design where the old logotype, the Shuriken (a weapon used by Ninjas) is modernised and the previous team colours (black/gold/white) are replaced, it also includes an upgraded brand strategy and an exciting narrative where NIP has taken inspiration from traditional ancient Japanese emblems and Katakana (a Japanese writing character).
"For us who work at and play for NIP, being a Ninja is something special, it's more than just a brand and we kept that in mind while creating this new narrative to deliver an unforgettable experience for our fans and partners all over the world. Ninjas fight as one, we have discipline, we stay calm and we inspire. A ninja can be everyone and we feel it's important to create a story that anyone can connect with," Hicham Chahine, CEO of NIP, said.
Chahine reveals that Ninjas in Pyjamas has been working on this new rebrand for over a year, making sure that the brand experience is delivered to its utmost potential. The Swedish company has put a lot of effort into it, using several agencies for research and insights, e-commerce and to create a visual design and a storyline that will live on for years to come.
"We are very proud of our new brand platform and especially the new logotype as it is a huge step forward in terms of visual identity. Inside of the new Shuriken, is the old Japanese word Nin, which is the beginning of Ninja and means to apply ego and heart to the edge of the sword. We believe that intricate details like these are crucial to showcase and supply our fans with," William Bui, Brand Manager at NIP, said.
G2, Team Liquid, NiP and more to compete in Home Ground by Red Bull this weekend!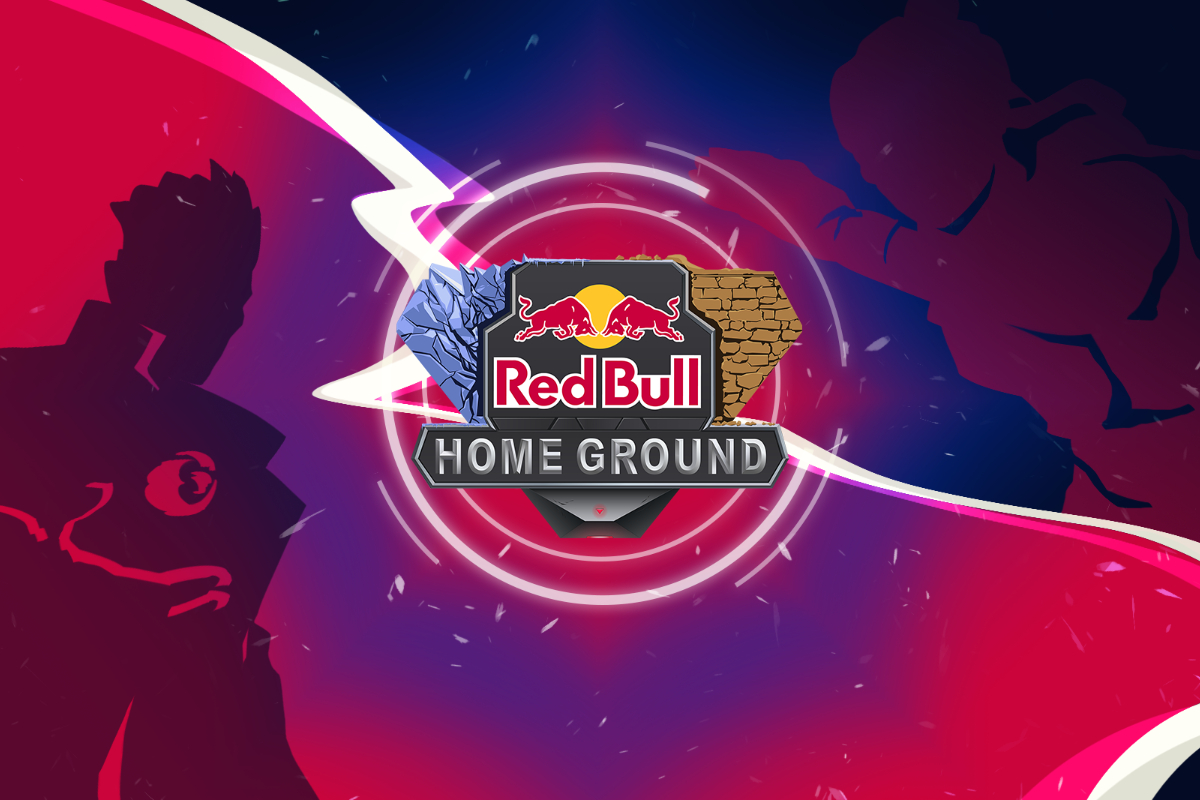 Reading Time:
2
minutes
· The final eight teams who will battle in the VALORANT invitational are locked as FrenzyGoKill secures a spot through open qualifiers, alongside special guest invited squad Monkey Business with a newly revealed roster.
· NiP will face Futbolist and G2 will take on FrenzyGoKill in day one match ups as the competition kicks off on January 28th on twitch.tv/redbull from 11:30am (GMT)
· The unique Home Ground by Red Bull format puts emphasis on map picks and bans, allowing for exciting upsets and unpredictable twists, whilst retaining the core VALORANT meta
Home Ground by Red Bull, in Partnership with AOC, a new VALORANT competition kicks off on Thursday, and will see Europe's fiercest teams go head-to-head across four days, competing for £24,000, and to be crowned the inaugural Home Ground by Red Bull Champions. G2, Team Liquid, Guild Esports, SUMN FC, Futbolist, Ninjas in Pyjamas, FrenzyGoKill, and Monkey Business, will battle in a unique format where early map dominance is the key to success. Monkey Business and their newly revealed roster have been announced as the special guest invited team, and FrenzyGoKill secured the final spot in open qualifiers that took place last week.
Home Ground by Red Bull is the brand's first pro VALORANT event, following the recent reveal of Red Bull Campus Clutch, a global VALORANT university competition which will see teams from more than 50 countries compete, marking the further evolution of the brand's global work with Riot Games.
Ahead of Home Ground by Red Bull, special guest invited team Monkey Business has revealed their new VALORANT roster:
Dylan "aKm" Bignet
Benjamin "uNKOE" Chevasson
Kevin "TviQ" Lindström
Theo "OniBy" Tarlier
Dragan "Elllement" Milanović
Coach: Julien "daemoN" Ducros
Looking forward to the competition, the team said "Monkey Business got together quite a bit later than the other teams, we've been busy stacking bananas ahead of this important day. We're looking forward to creating havoc among the top teams and producing great moments for the Valorant community. Please cheer for our monkeys during their first competitive appearance!."
Schedule (beginning at 11:30 GMT/12:30 CET each day):
January 28th – Quarterfinal 1
A) NiP vs Futbolist
B) G2 vs FrenzyGoKill
January 29th: Quarterfinal 2
C) Team Liquid vs Guild Esports
D) SUMN FC vs Special Guest
E) Winner of A vs Winner of B
F) Winner of C vs Winner of D
G) Winner of E vs Winner of F
Format: 
The eight Home Ground by Red Bull teams will battle across a best-of-five, single-elimination bracket. Adding an additional layer of strategic depth to map picks, teams will select their strongest map as their "home ground" ahead of each match.
Home Grounds get played first. If one team wins on both Home Grounds, they instantly win the 2-0 victory, and progress to the next round, meaning reverse sweeps are off the table and early game pressure is high.
If both teams dominate their home grounds, the entire best-of-five is played to determine the winner.
An explainer video can be seen here.
Broadcast talent:
Host: Frankie Ward
Casters:
Lauren "Pansy" Scott
Mike "hypoc" Robins
Mitch "MitchMan" Mcbride
James Banks
Streams: 
Home Ground by Red Bull will be broadcast in a series of languages for fans around the world:
English – tv/redbull
French – tv/redbullfr
Turkish – tv/redbulltr
French – tv/1pvalorant
German – tv/agentsrange
Spanish – tv/Giants