LEC Renews Partnership with Logitech G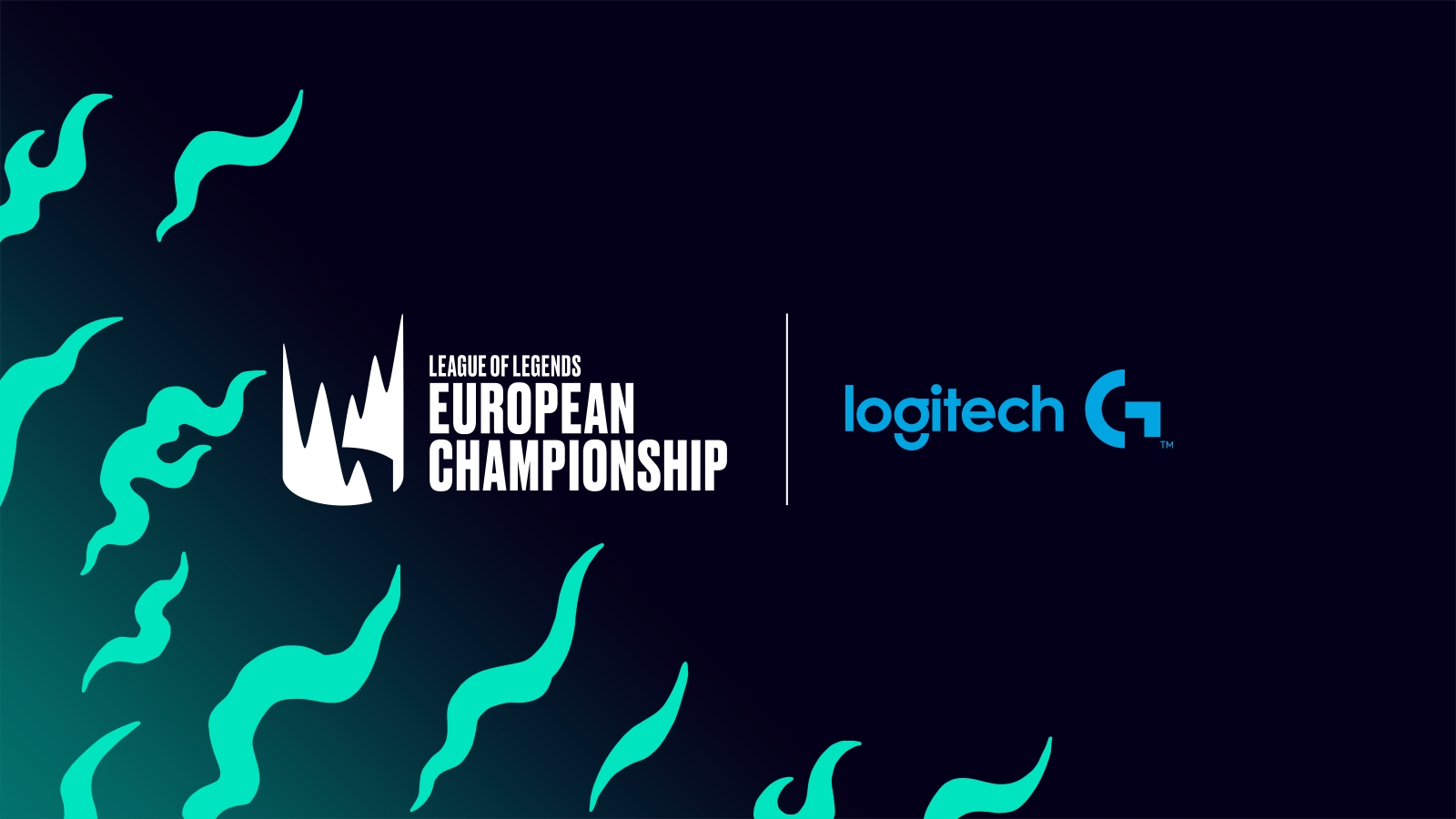 Reading Time:
< 1
minute
Riot Games has announced that Logitech G will return as the official peripheral sponsor of the League of Legends European Championship (LEC) for 2021 and 2022.
As Peripherals Partner, Logitech G will continue to provide LEC players with top-of-the-range gaming accessories including keyboards, mice and mousepads. The brand will also continue to sponsor the LEC's Mechanics segment throughout the year. This ongoing feature gives fans an insight into the technical prowess of the league's finest players, as our experts break down their dives, ganks and steals.
"We are proud to be one of the founding partners of the LEC and to be able to participate in the construction and development of what has become the most prominent western esports league. For us, the LEC brings together all the values one looks for in a first-class partner, and that is why we are excited to extend this adventure for another two years," Henning Christiansson, Global Category Head of Pro Series & Esport at Logitech G, said.
"We're really proud to be working with one of the best gaming peripherals providers in the world for the third year running," Alban Dechelotte, Head of Sponsorships & New Business EU Esports at Riot Games, said.
"Everything that Logitech G lays out for our players is absolutely top of the range, and their knowledge of the game is second to none. We value our partnership so much that we've signed on with them for a multi-year deal! I can't wait to see what unfolds going forward and how the collaboration will evolve," Alban Dechelotte added.

BETBY ADDS CRICKET TO BETBY.GAMES ESPORTS PORTFOLIO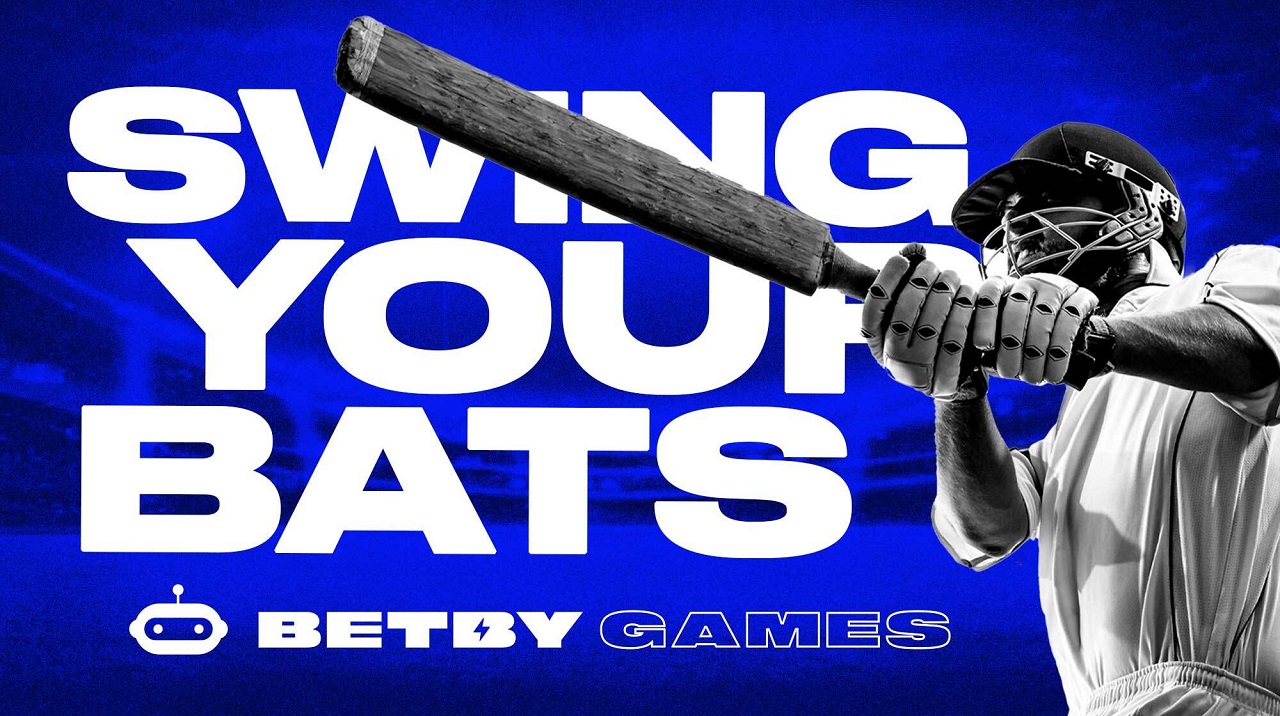 Reading Time:
< 1
minute
Innovative sports betting provider BETBY has bolstered its ever-growing Betby.Games portfolio with the addition of Cricket tournaments to its esports range.
With both T10 and Twenty20 formats on offer, BETBY's unique AI-driven product aims to bridge the gap between reality and the virtual space with its realistic gameplay and iconic locations.
Players can count on seeing their favourite cricket grounds in action across a wide range of competitions, including the Indian Premier League, the Big Bash League and the World Cup.
Numerous opportunities will be available on request as BETBY seeks to continue growing its presence in India, including One Day Internationals, Test matches and even opportunities to become a sponsor for one of the leagues.
Cricket is the latest title to be added to the supplier's impressive selection of products, which includes an innovative version of the world-renowned esports title Rocket League, as well as classic competitions like eFighting, Tennis, Football and Basketball.
BETBY's comprehensive offering continues to go from strength to strength as the provider looks to broaden its product portfolio.
Leonid Pertsovskiy, Chief Executive Officer at BETBY, said: "We are delighted to announce Cricket as the latest market to be added to our AI-focused Betby.Games collection.
"Our client-centric approach to business has really facilitated the expansion of our platform over the past 12 months, enabling us to tap into the staggering growth of the esports industry and provide truly exceptional gaming experiences."
The entire BETBY esports collection can be smoothly and swiftly integrated for an operator via an API integration.
Ultimate Battle launches subscription model for gamers with unlimited benefits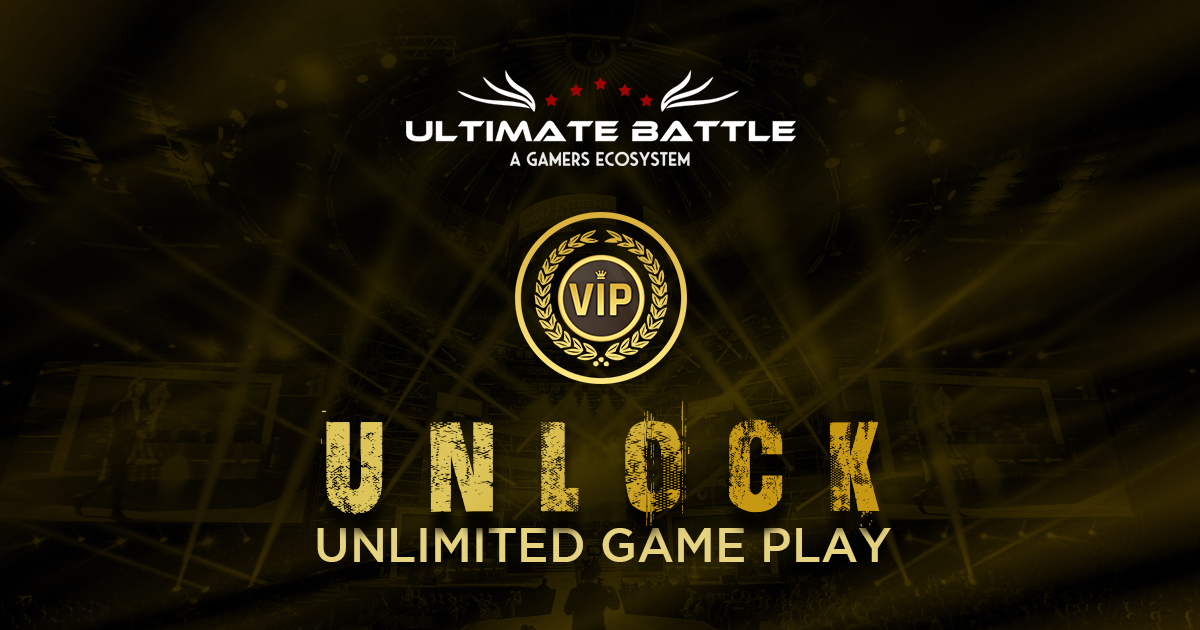 Reading Time:
2
minutes
Ultimate Battle (UB), India's first-ever one-stop online Esports platform has introduced VIP membership for esports players to take their gaming experience to the next level.
Available at INR 99 for 3 months and INR 299 for a year, the VIP Membership allows players unlimited access to Free tournaments along with a redeem store to exchange in-game items using UB Coins earned from Free tournaments on Ultimate Battle. VIP Members also get an ad-free experience with the new intuitive user interface. Moreover, VIP members will also get free access to Leaderboard events with added rewards. VIP Membership enables Gamers to unlock exclusive features and explore the platform.
While talking about the latest development, Tarun Gupta, Founder of Ultimate Battle said, "The new subscription model will help us take the business to the next level. It will increase player's participation and give them more opportunities to engage on the platform backed by awards and recognition. Our new subscription model is a step forward in a direction to give the esports community a platform to hone their gaming skills."
"The excitement and the growing popularity of Esports have taken the gaming community to its new heights. The latest announcement of 8 esports titles in Asian Games 2022 is being welcomed in the Esports community, only making it more prominent and influential in every aspect," he further added.
Subscription models are becoming mainstream in all major cloud-based apps. Ultimate Battle is one of the few platforms that has successfully introduced it for its users. UB, which has been a destination for playing many action-packed games with high-end graphics and has successfully integrated more than 12 esports title games to the platform, boasts to be a gamer's paradise that also caters to the Esports community with Gaming News Content and an e-commerce gaming store.
Currently, the platform has 3,30,000+ players and 81,000+ monthly active users. The platform also provides gamers an active community to engage, interact and compete.
NODWIN Gaming acquires gaming adjacent IPs and gaming talent business from OML Entertainment for INR 73 Crores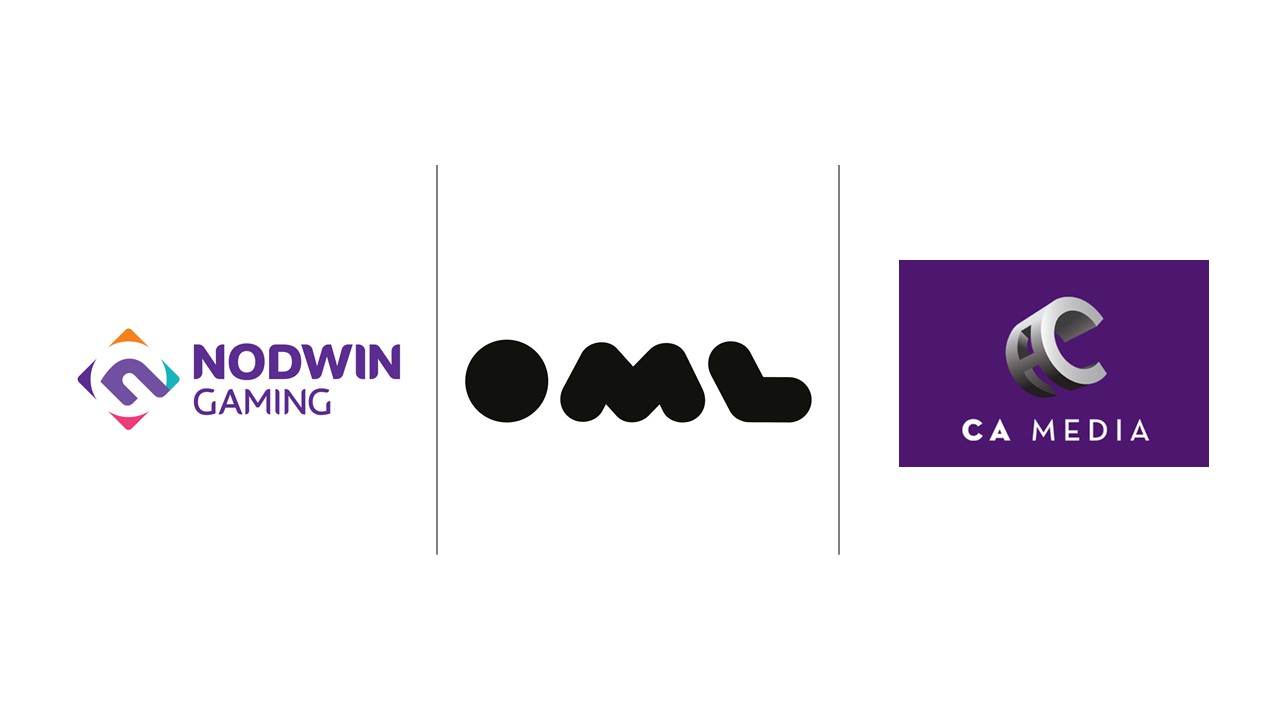 Reading Time:
3
minutes
NODWIN Gaming doubles down on massifying esports by broadbasing the target fan audiences for gaming and esports entertainment.
NODWIN Gaming, South Asia's leading esports company, and an independent subsidiary of Nazara Technologies Limited, has acquired the Gaming and adjacent IP business of OML Entertainment. NODWIN Gaming has agreed to a consideration of INR 73 crores as part of an agreement concluded between NODWIN Gaming and OML Entertainment. The transaction will provide partial liquidity to OML Entertainment shareholders, including CA Media. Ajay Nair, MD of OML Entertainment, will join the NODWIN Gaming board as part of this transaction and will work with Akshat Rathee, MD of NODWIN Gaming and the NODWIN Gaming management team to ensure smooth integration of the OML IPs with NODWIN Gaming and help with growing NODWIN Gaming's business.
This acquisition taps into a growing synergy between the two companies. While NODWIN Gaming is known for its esports and gaming expertise. OML Entertainment is known for managing some of India's biggest gaming & entertainment creators such as Tanmay Bhat, Samay Raina, Suhani Shah, etc. and for owning and executing storied IPs such as the BACARDÍ NH7 Weekender (described by The Guardian as "India's answer to Glastonbury"), well-attended comedy touring properties such as LOLstars and Headliners and India's biggest hip-hop league – Breezer Vivid Shuffle. OML Entertainment also works with some of the biggest brands in India to produce well known properties such as the Levi's Music Week and the hugely successful YouTube FanFest.
Today's youth demand an increasingly diverse and engaging experience as the lines between gaming, esports, comedy and music become blurred, and gaming becomes more mainstream. This transaction allows NODWIN Gaming to massify gaming and esports by tapping into emerging synergies in gaming entertainment that a 14–30-year-old is looking for. It enables the firm to build IPs that are relevant to fans and are more brand centric. The OML Entertainment team transferring to NODWIN Gaming as part of the transaction not only has proven capabilities in building world-class live experiences, but also will significantly enhance the multiple esports IPs that NODWIN Gaming organizes through the year including Dreamhack and India Premiership.
Akshat Rathee, Managing Director, NODWIN Gaming says "NODWIN Gaming strongly believes that continuous growth in the IP portfolio is central to building a vibrant ecosystem of fans, talent, broadcasters and brands. This has been the essence of NODWIN Gaming since the early days of creating The India premiership or Dew Arena.  The addition of some of the largest IPs in India like NH7 weekender is going to accelerate the massification of esports and gaming entertainment across the spectrum of fans and brands. The multi-faceted talent that joins us cuts across gaming and pop culture and lays the perfect foundation for NODWIN Gaming to create more IPs. The proven capability of the brilliant team that joins us from OML Entertainment will further ensure that we can execute and monetise our IPs."
Ajay Nair, Managing Director, OML Entertainment, added, "We believe in the convergence of different pop culture genres and have seen that this has already happened across several platforms and IPs. It makes a lot of sense to consolidate the strengths that OML Entertainment and NODWIN Gaming have in the live IPs and gaming spaces. Over the past years, our experience working with NODWIN Gaming has been very fruitful and we are confident that our live IPs and the teams that execute them have found a good home at NODWIN Gaming. OML Entertainment will continue to focus on building its OTT content production, talent management and branded content businesses. I look forward to working with Akshat and the NODWIN Gaming team to deliver on the true potential of this partnership."
The total revenue of the acquired business of OML Entertainment during FY20 (pre-COVID) was INR 91 crore with EBITDA of ~10%.  OML Entertainment will continue to consolidate its non-gaming creator-driven content and talent management businesses as it scales its OTT offerings and branded content marketing suite of services that currently works with over 700 creators across the world. This business had clocked revenues of INR 170 Cr in FY 2020 and has grown tremendously ever since.