Karin Thunholm is appointed as a new CFO of Internet Vikings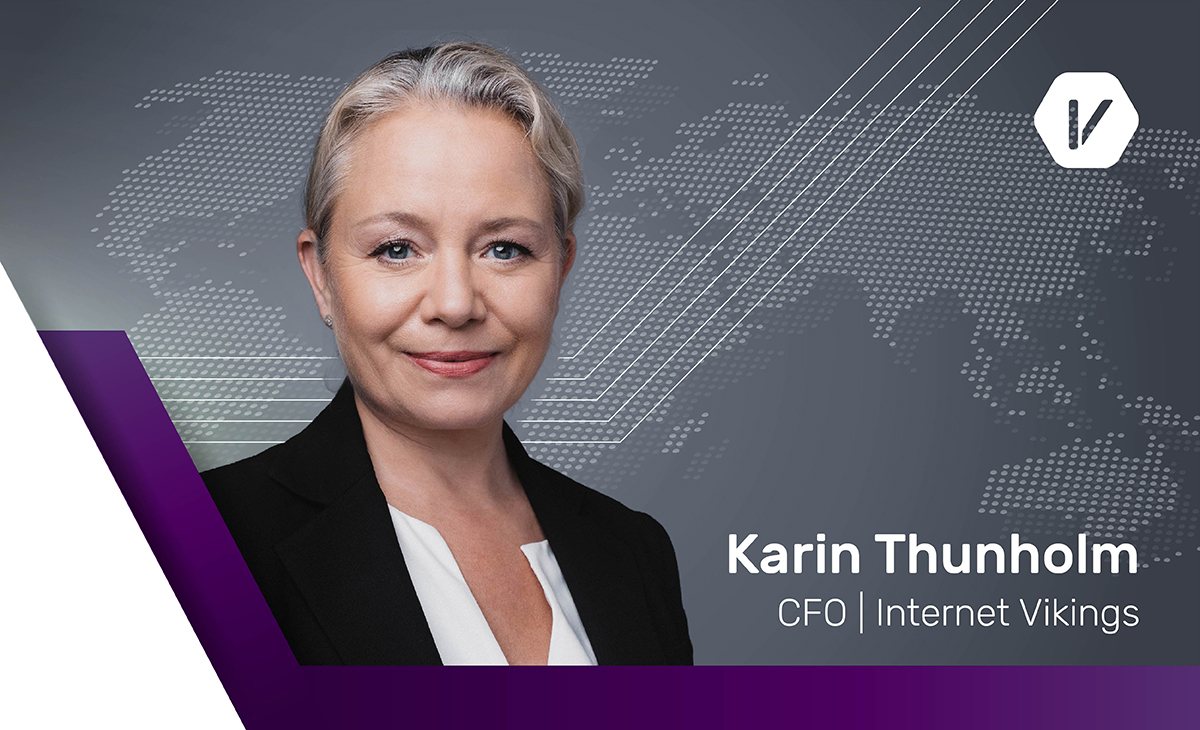 Reading Time:
2
minutes
Internet Vikings, a premium provider of hosting services, domain name management, data and marketing solutions, announced that Maria Helmersson stepped down from her role as the company's Chief Financial Officer. Karin Thunholm assumed the position of CFO, effective January 18, 2021.
"Karin brings a sound track record of driving results and speeding up growth, and we are happy to welcome her to our team. Her impressive background in both finance and iGaming makes her a great fit for this new role," said Peter Ekmark, Internet Vikings' CEO.
During her career, Karin Thunholm has worked with companies in start-up phases to mid-size corporations in various sectors. In 2006, she joined the iGaming industry with Maria Group. Since then, she has been part of Unibet/Kindred, Cherry iGaming/ComeOn! and before joining Internet Vikings, Casumo Group. Being part of executive teams and board of directors has given her vast insights and experience in leading fast-paced, growing companies in heavily regulated environments.
"The reason I decided to leave B2C iGaming after 14 years and move into B2B is the possibility to become part of a company in an exciting phase, with a global and broad customer base in multiple industries. I believe my vast experience within finance in general and iGaming especially will contribute to the Internet Vikings' growth and that we together will take it to new heights in the coming years. The amazing attitude and people forming part of this company is something that appeals to me and that I look forward to being part of", says Karin.
Jesper Kärrbrink, the Chairman of the Board, comments: "Karin brings over 14 years of experience in iGaming, which is extremely valuable for Internet Vikings given the focus of our marketing efforts. She will become a valuable asset driving operational rigour and lean management across the company".
Internet Vikings started the year strong by enforcing its leadership team and preparing to receive ISO 27001 certification in the first quarter of 2021 for two product verticals – hosting services and domain portfolio management. Besides that, Vikings plan to set up a new data centre in Singapore, which will strengthen the company's positions in the Asian market.
Internet Vikings is a global IT-provider established in 2008 with HQ in Stockholm and over 80 employees in 6 countries. The full suite of services includes hosting services across the most relevant jurisdictions, domain names management, data and marketing solutions in the field of online brand protection, which makes Internet Vikings a one-stop-shop for iGaming operators.

ComeOn Group partners up with Playtech to further strengthen their player experience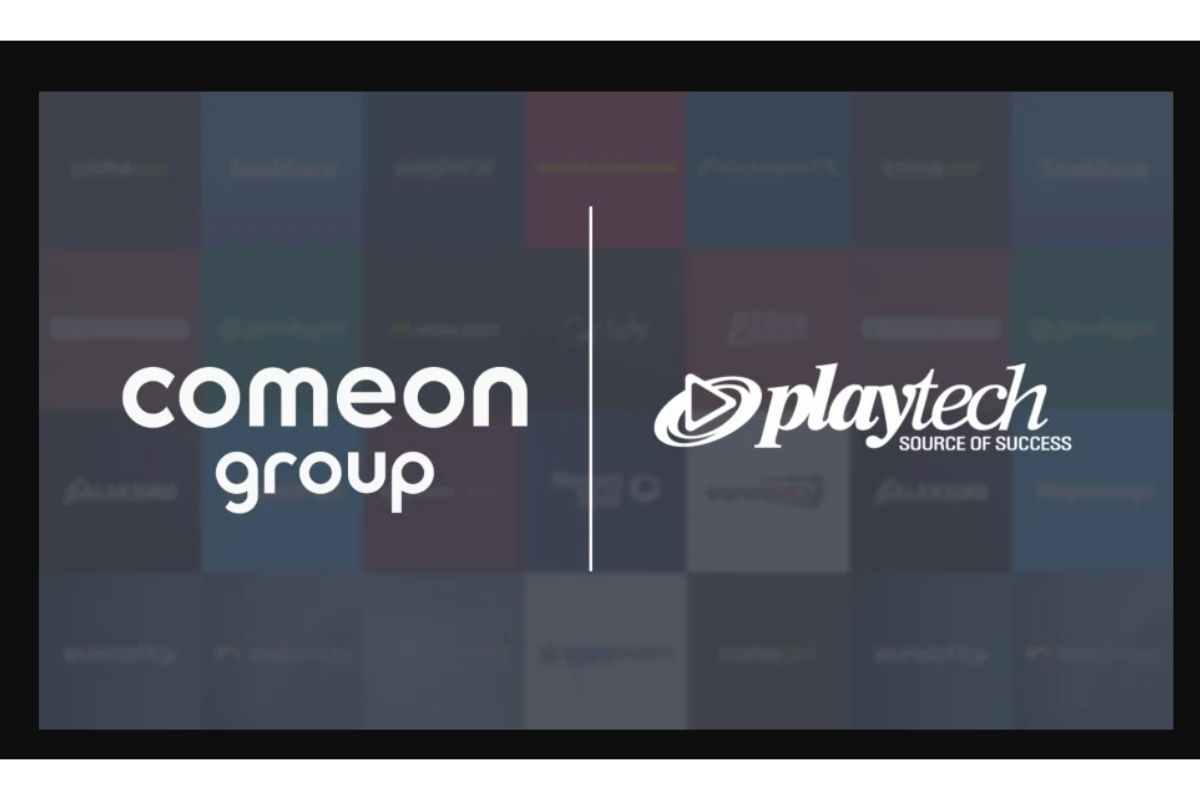 Reading Time:
2
minutes
Today, leading iGaming operator ComeOn Group, announced they are entering into a partnership with online gaming software supplier Playtech. This multi-year Casino and Live Casino software partnership will be launched across ComeOn Group's extensive brand portfolio, including their flagship brands ComeOn!, Mobilebet, Sunmaker and Snabbare.
Playtech offers the latest innovation within Casino and Live Casino software, that will now be available to ComeOn Group's extensive player base. In addition to the Playtech Casino suite, ComeOn has decided to launch Playtech's premium Live Casino and table games portfolio giving their players an entertainment-led experience with the excitement of a real casino, with a wide variety of classic games and new games.
This partnership is a strategic move that shows that ComeOn Group continues to work hard to create the best product and brand experiences for its players.
Shimon Akad, Chief Operating Officer at Playtech, said "We are very proud that ComeOn Group has chosen to partner with Playtech. ComeOn is at the forefront of innovation and having the opportunity to work alongside them in multiple markets is hugely exciting for us. With a continued focus on growth in existing and newly regulated markets, Playtech's core strategy is to offer long-term sustainability for operators and a safe, enjoyable environment for players. This new partnership with ComeOn is a great example of Playtech's commitment to partnering with the right companies to bring an entertainment-led experience to international audiences across key regulated markets."
Juergen Reutter, Chief Executive Officer at ComeOn Group, said "We are really excited about our new partnership with Playtech and the upside it will bring to our extensive portfolio of brands and markets. ComeOn Group is going through an exciting period and we have a strong position in the market where Playtech will play a key role moving forward. ComeOn Group will continue driving product innovation on its proprietary Casino platform and we believe that this new collaboration will take things up a notch. As a leading operator our mission is to take the player experience to the next level and we are confident that partnering with Playtech will do just that."
Holland Casino's Gross Income Down 54% in 2020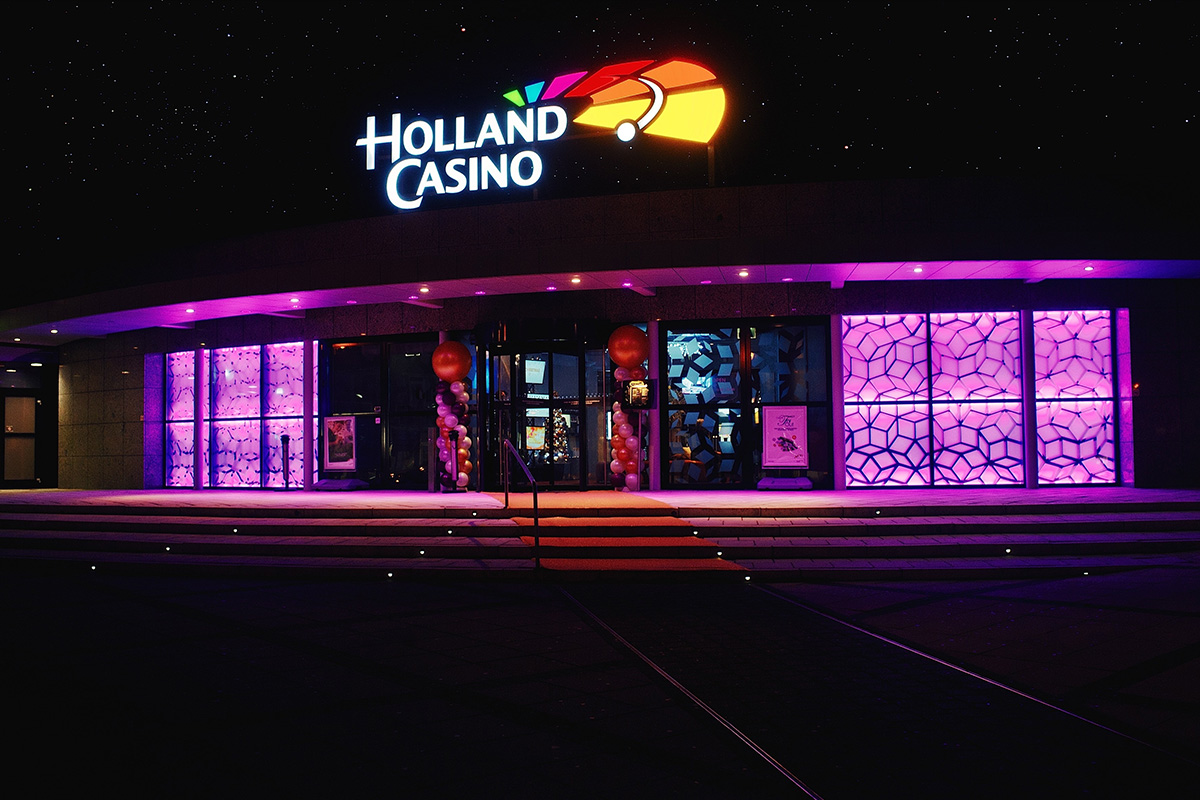 Reading Time:
< 1
minute
Holland Casino has reported a gross income of €333m for the full year 2020, a 54% decrease from the prior-year period.
The operator reported a loss before corporate tax of €80.7m, a 190% decline from 2019. Visitor numbers meanwhile were down 60% year-on-year to 2.5 million, largely due to government restrictions amid the ongoing Covid-19 pandemic, with the firm's 14 branches closed for the majority of 2020.
Throughout the year, the venues were completely closed for 143 days, open with restrictions for 151 days, and open without restrictions for 71 days. Average spend per visit did, however, increase by 14% year-on-year to €133.
"Despite the constantly changing circumstances and major challenges that this crisis year caused, I firmly believe that we will get through it well," Erwin van Lambaart, CEO of Holland Casino, said.
"This is due to the resilience of our people, general government support measures, focus on cost control and a clear strategic investment vision for the future. Together, this has meant that we were always able to anticipate the consequences of this crisis."
Looking to the future, the operator commented: "Holland Casino is a cyclical company and will therefore suffer from the expected economic recession. Nevertheless, the company is optimistic about the future. The restructuring means that everyone is in the right place, the organization is more efficient and agile, and there is a future-proof new structure that guarantees continuity."
Sazka Creates Allywn to Unify Entire UK Operations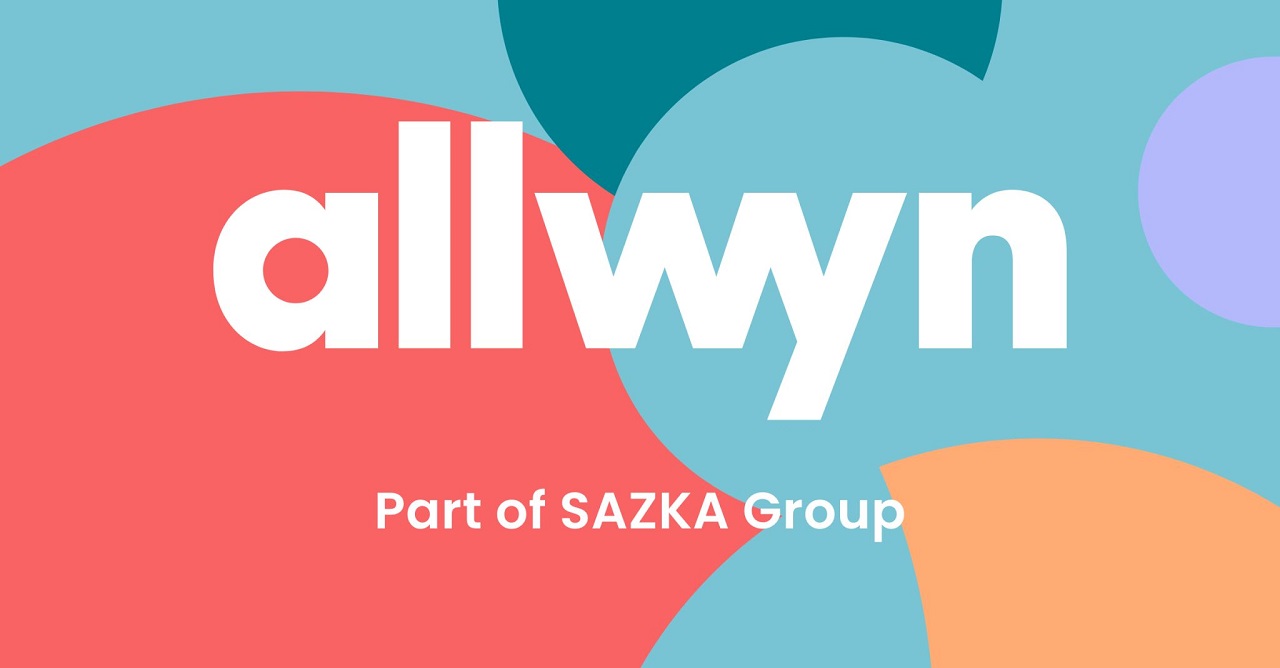 Reading Time:
< 1
minute
A new British corporate identity called Allywn has been created by Sazka Group to unify the group's UK operations under a single brand.
Allywn has received the new transformational identity under the specialised agency which is based in London, North. This new brand identity would allow Sazka to take control over lottery brands across Europe.
Further Sazka is active in counties like the Czech Republic, Greece, Italy and Austria, where Allywn will incorporate Group's activities.
Robert Chvátal, CEO of Sazka Group, said: "I'm extremely proud of our success across Europe and I'm hopeful of continuing this journey in the UK by supporting the creation of Allwyn for the UK market."
"Since 2013, our track record has spoken for itself: huge sales growth, more people playing, billions back to governments for good causes, and a robust approach to player protection. Allwyn can bring the same sort of innovative thinking and success to the UK."