Global Online Gambling Market to Reign in Huge Profits till 2025 with Registering a CAGR of 13.2%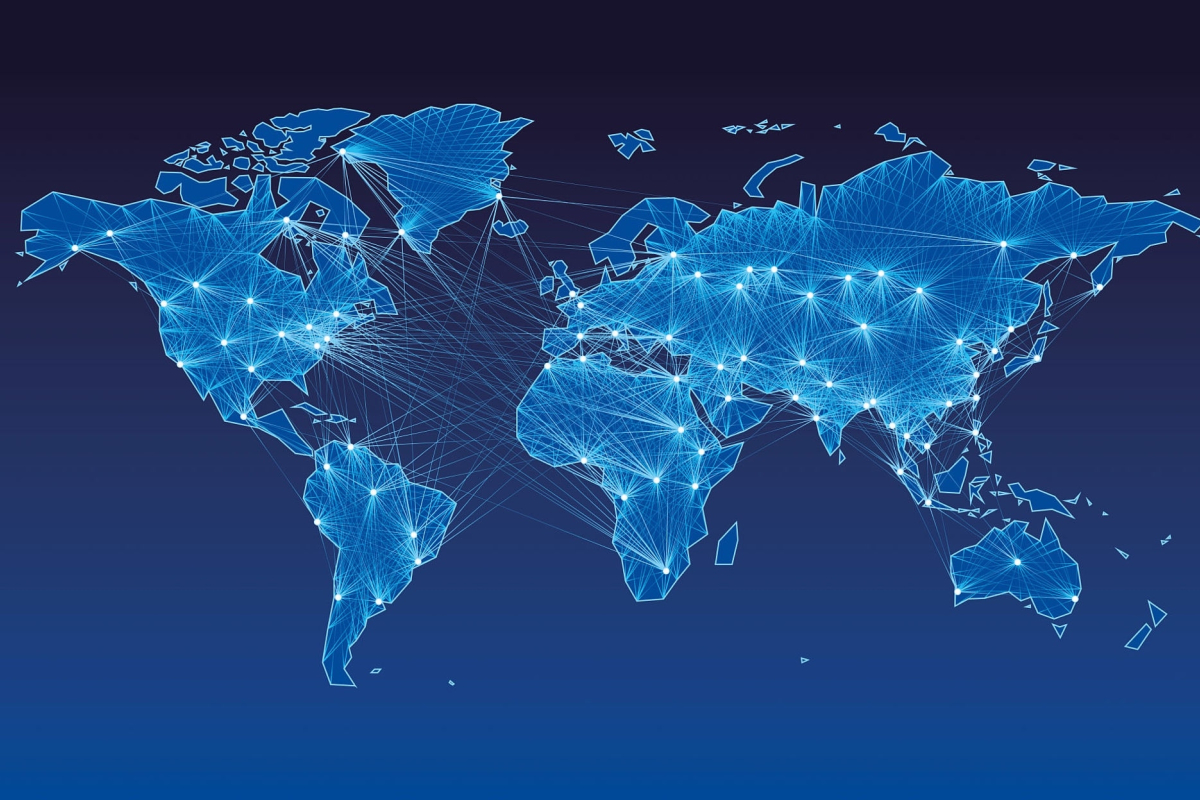 Reading Time:
4
minutes
2020 was a game-changing year online gambling market, mainly due to the online gaming & gambling legalization in the US. Ballot initiatives in the U.S. presidential election from November 2020 added new states to the growing list of U.S. states where online casino betting is legalized, allowing the online gambling market to garner significant revenues. The newly elected government signaled support for opening up the online gambling industry and reducing federal restrictions.
More legal breakthroughs expected in 2021 would become a huge momentum driver in the online gambling industry. Players like Bragg Gaming Group, MGM Resorts International, Wynn Resorts, Flutter Entertainment, and Caesars Entertainment are seeing new opportunities to increase their online footprint into major gaming markets in Europe, North America, and APAC markets that could mean big things in 2021 and beyond.
This also means that online gambling markets worldwide would garner significant traction. According to Market Research Future (MRFR), the global online gambling market size is projected to grow at a 13.2% CAGR during the forecast period (2019–2025).  The market was valued at USD 117.99 billion in 2018. Besides, advances in connectivity and other related technologies are expected to foster the global online gambling market size.
COVID-19 Impact
The COVID-19 outbreak has positively impacted the already booming online gambling market, increasing public interest in online gaming by almost 52%. The pandemic and subsequent lockdowns worldwide allowed people with more free time to involve in gaming and leisure activities.
Besides, safe distancing mandates are increasing the uptake of online gambling, allowing access to all the games, slots, and sport betting facilities from home comfort. With the increased uses of various cloud gaming services, the online gambling market share is witnessing a constant uptick over the past few months.
Also, increasing investments are seen by the service providers to foster R&D activities to allow slot developers and online casino sites to exploit the online gambling market opportunities, making entertaining gambling programs & games from side project to the next global sensation.
Industry Trends:
Rapid developments in Internet technologies and mobile apps are projected to increase the online gambling market size, registering a significant growth in terms of revenues and the amount of time users spend on such gambling activities. Online poker and casinos are some of the widely played games in the overall online gambling market. With the improving Internet connectivity, online gambling platforms enable gamblers to play with anyone at a time.
Online gambling platforms offer various benefits compared to traditional gambling, such as support with numerous languages and multiple currencies depending upon the gambler's location. Also, the online gambling platforms use real money, and they're not required to exchange chips for money, the key feature that is not available in traditional casino games. These are some of the factors significantly boosting the online gambling market growth.
On the other hand, regulatory norms such as The Information Technology Act in India that have certain provisions to ban foreign websites in the country restrict online gambling market growth. Also, in some countries, the governments have invoked the ban on playing on certain foreign betting sites, which can pose challenges to the growth of the online gambling market.
Segmentation:
The online gambling market is segmented into game type, device type, end users, and regions. The game type segment is sub-segmented into betting, casino, poker, lottery, online bingo, and others. The device type segment is sub-segmented into desktop and mobile. The end-user segment is sub-segmented into gambling enthusiasts, social exuberant, and dabbles.
Regional Segmentation:
By region, the market is bifurcated into the Americas (US, Canada, Mexico, Rest-of-North America) and South America, Europe (the UK, Germany, France, Italy, and Rest-of-Europe), Asia Pacific (China, Japan, India, South Korea, and Rest-of-the-APAC), and Rest-of-the-World.
Europe is projected to dominate the global online gambling market. The presence of a large number of online gambling service providers that offer secured gambling platforms, such as Kindred Group PLC, Bet365, and 888 Holdings, drives the growth of the market in the region.
Besides, increased demand for online gambling services and improved Internet connectivity with high reliability in this region boost the market growth. Furthermore, advanced technologies and favorable government rules and regulations across various countries influence the region's online gambling market share.
North America is expected to acquire the second position in the global online gambling market. The market rise is predicted to be driven by the rising numbers of gamblers, and gambling platforms in the region contribute to the regional market growth. Current regulatory reforms in the United States are projected to create vast opportunities for new and established companies across the US gaming industry to move into the online space and serve a wider market of customers.
The Asia Pacific region is anticipated to emerge as a profitable market for online gambling globally. Increasing focus on improving internet connectivity and high R&D investment are the major factors projected to influence market growth in the region. Furthermore, technical expertise and the proliferation of smartphones foster the growth of the market. Online gambling platforms in emerging countries such as Indian and China are likely to boost the region's market share during the assessment period.
Competitive Analysis:
The online gambling market is expected to witness significant product launches and implementations of several strategic approaches, such as expansion, collaboration, mergers & acquisitions, and product launches. Mature industry players are making strategic investments in research and development activities and fostering their expansion plans.
For instance, recently, on Jan. 29, 2021, FOX Bet, along with Pokerstars and Stars Casino, launched its sports betting and online gambling products in Michigan following a major sports-betting app that was approved in the state earlier in January 2021.
In another instance, an online gambling company – Golden Nugget Online Gaming (GNOG), in December 2020, announced the launch of services in New Jersey and is poised for additional expansion with significant investments.
Key players involved in the online gambling market are:
The Stars Group (Canada)
International Game Technology PLC (US)
Betsson AB (Sweden)
Net Entertainment (Sweden)
Kindred Group Plc (Malta)
Paddy Power Betfair PLC (Ireland)
Ladbrokes Betting & Gaming Ltd. (UK)
888 Holdings PLC (UK)
Bet-at-home.com (UK)
Betfair Group plc. (UK)
Bwin. Party Digital Entertainment (Austria)
William Hill Plc (UK)
bet365 (UK)
Scientific Games (US)
VGC Holdings PLC (Isle of Man)
Betway (Europe)
Spin Inc. (US)
Royal Panda (Europe)

Do Anti-Lag Apps Work For PUBG?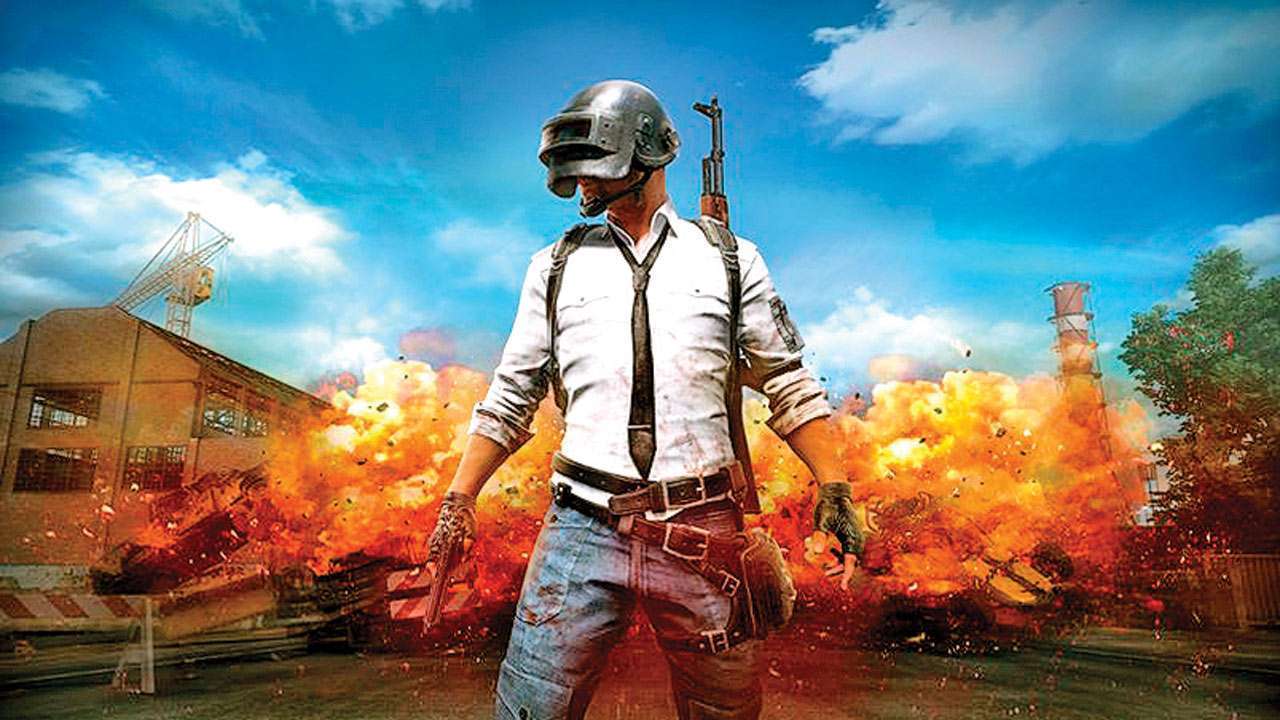 Reading Time:
2
minutes
One of the things that most of the players complain about when playing PUBG or literally any of the competitive online multiplayer game is LAG. The lagging or delay in the action to be completed in the world of video games is caused by high-ping whether you are on a mobile network or connected to a Wi-Fi.
That is why it is very important for the players to have a more consistent internet connection which causes less lagging when playing the game due to lower ping amount. But getting an internet connection that is consistent enough to provide you with a lower ping throughout the game isn't easy and that is why in today's article we are going to figure out if the Anti-Lag apps actually work in reducing the ping for PUBG or any other multiplayer game. If you haven't tried PUBG yet, we recommend looking for cheap PUBG key where you can find the best price that is available.
What Actually is LAG?
Before we actually find out if the Anti-Lag apps work, we need to know what LAG actually is, right? Well, it's the time taken for a user's behavior to have an impact in the game or app. As a result, for the best user experience, latency should be held to a minimum.
If you have ever played games like PUBG and CODM, you'd know exactly what it means, especially when it makes you rage quit the game, when your headshot misses the target by a mile only to get you killed.
Anti-Lag Apps 
There are a ton of applications out there claiming to reduce the ping drastically to provide better gaming experience but do they actually work? Well, there are certain possibilities as to when these apps can come in handy and actually be useful in reducing the ping and that is when your internet connection isn't being consistent over a range of application or games in your mobile.
But in case of bad internet connection, these apps won't be able to do anything at all and you'll probably have to upgrade your internet connection or contact your Internet Service Provider for further assistance.
The way these applications works is finding the best DNS server based on your current location whenever you are playing a game or surfing through the internet, that's what we refer to as DNS prefetching.
Why do Actually Need It?
Now if you are one of those PUBG fanatics, grinding for XP in a never ending battle against players all around the world, you'd know exactly how much difference the ping can make in deciding the fate of the game. A better ping rate can help you achieve those insane shots without having to worry about the enemy teleporting from one place to another.
And that is where these anti-lag apps come into play to help you drop the high ping but if you are struggling because of your skills, there is no shame in asking for help as these professional players can surely help you boost your account stats.
London Mayor Sadiq Khan Pledges to Ban Gambling Ads on the Tube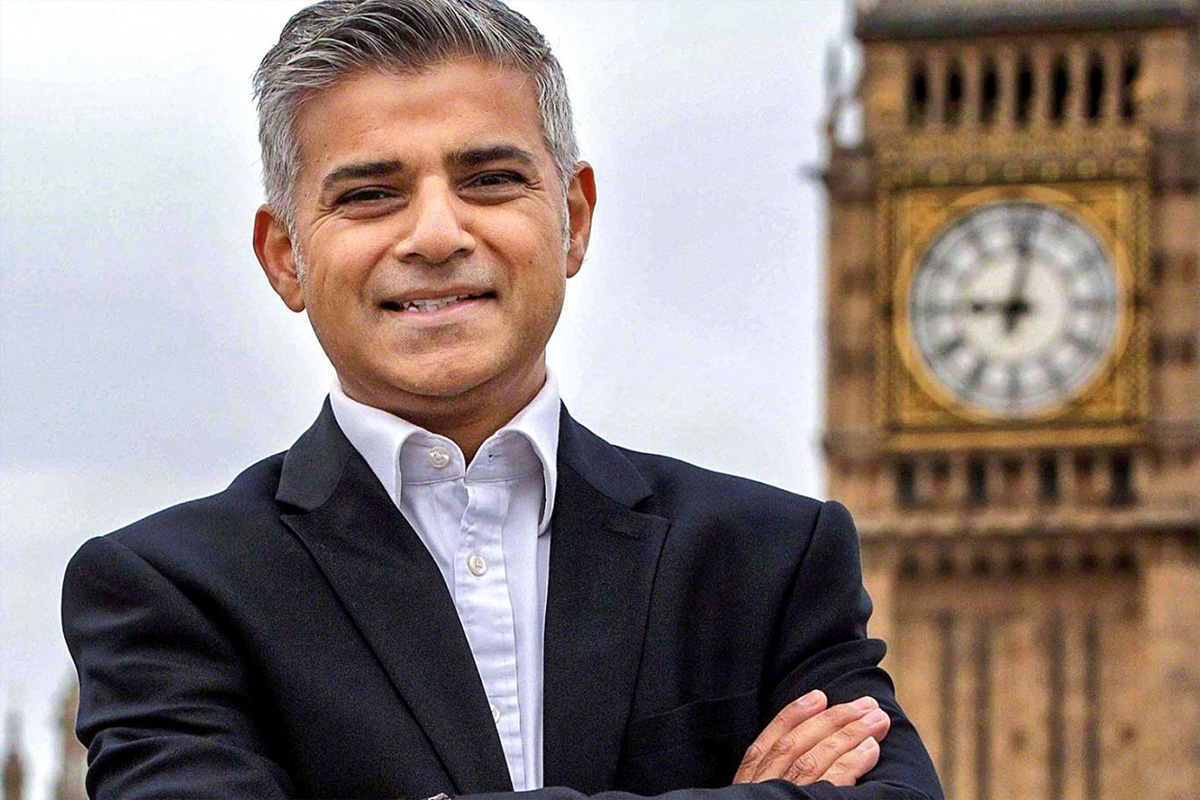 Reading Time:
< 1
minute
The mayor of London, Sadiq Khan, who is up for re-election on May 6, has pledged to ban gambling ads on the Tube.
In his election manifesto, he says he will expand the current ban on junk food ads on the London Underground to cover gambling ads as well.
The manifesto reads: "I've already banned body-shaming advertisements and advertisements for foods high in fat, salt and sugar on the TfL network because of their impact on the health of Londoners.
"Given the devastating way gambling addiction can destroy lives and families, I'll instruct TfL to bring forward plans to extend the ban to harmful gambling advertisements on the network."
Khan's pledge comes amid increasing calls to restrict or ban gambling ads in the UK.
Entain Partners with Synalogik to Strengthen ID and Financial Checks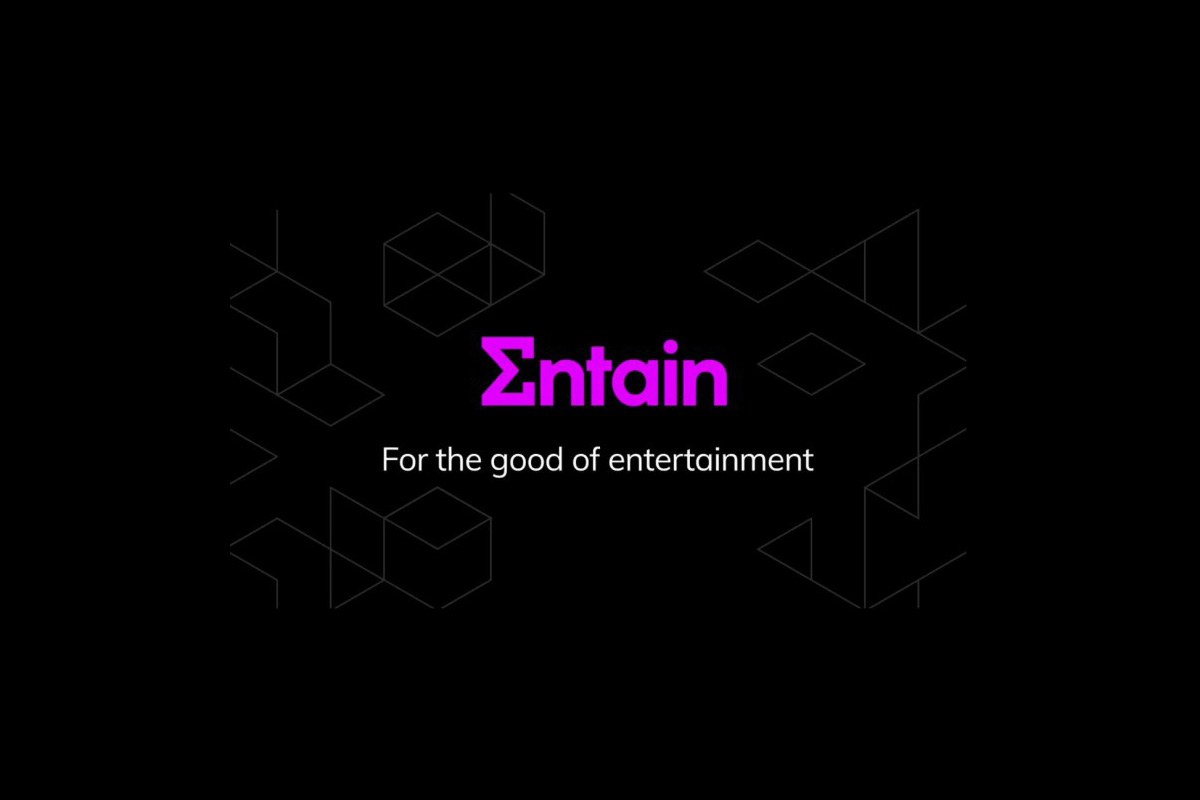 Reading Time:
< 1
minute
Entain Plc has partnered with financial security technology services provider Synalogik to strengthen its identity, financial and credit checks. Through the deal, Entain has become the first major igaming operator to deploy Synalogik credit check and financial assessment systems.
Synalogik's technology enables automatic checking and risk-scoring of thousands of customers simultaneously, providing accurate risk and open source intelligence reports in seconds rather than hours or even days with traditional methods. This significantly improves response times for customers whilst ensuring full compliance with regulatory and data protection requirements, which differ considerably across jurisdictions.
"This delivers on our vision of leveraging innovation and technology to create the best experience for every customer whilst delivering the highest standards of compliance effectiveness and corporate governance," Brendan MacDonald, Director of Customer Protection at Entain, said.
"We are delighted that Entain is using our Scout system to support its compliance and governance processes. This unique solution provides an enriched customer view, in near real-time, drawn from multiple data sources, which enhances decision making and delivers significant efficiency and cost savings," Gareth Mussell, CEO at Synalogik, said.