Global Online Gambling Market to Reign in Huge Profits till 2025 with Registering a CAGR of 13.2%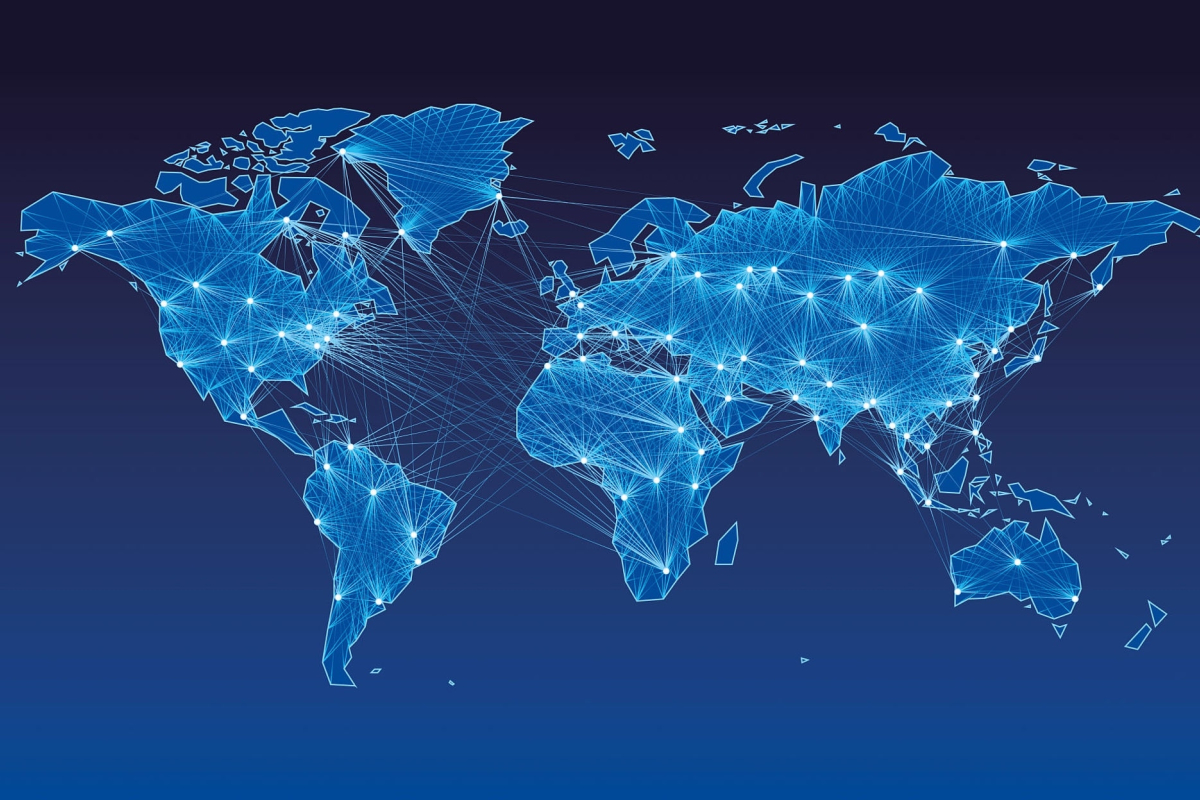 Reading Time:
4
minutes
2020 was a game-changing year online gambling market, mainly due to the online gaming & gambling legalization in the US. Ballot initiatives in the U.S. presidential election from November 2020 added new states to the growing list of U.S. states where online casino betting is legalized, allowing the online gambling market to garner significant revenues. The newly elected government signaled support for opening up the online gambling industry and reducing federal restrictions.
More legal breakthroughs expected in 2021 would become a huge momentum driver in the online gambling industry. Players like Bragg Gaming Group, MGM Resorts International, Wynn Resorts, Flutter Entertainment, and Caesars Entertainment are seeing new opportunities to increase their online footprint into major gaming markets in Europe, North America, and APAC markets that could mean big things in 2021 and beyond.
This also means that online gambling markets worldwide would garner significant traction. According to Market Research Future (MRFR), the global online gambling market size is projected to grow at a 13.2% CAGR during the forecast period (2019–2025).  The market was valued at USD 117.99 billion in 2018. Besides, advances in connectivity and other related technologies are expected to foster the global online gambling market size.
COVID-19 Impact
The COVID-19 outbreak has positively impacted the already booming online gambling market, increasing public interest in online gaming by almost 52%. The pandemic and subsequent lockdowns worldwide allowed people with more free time to involve in gaming and leisure activities.
Besides, safe distancing mandates are increasing the uptake of online gambling, allowing access to all the games, slots, and sport betting facilities from home comfort. With the increased uses of various cloud gaming services, the online gambling market share is witnessing a constant uptick over the past few months.
Also, increasing investments are seen by the service providers to foster R&D activities to allow slot developers and online casino sites to exploit the online gambling market opportunities, making entertaining gambling programs & games from side project to the next global sensation.
Industry Trends:
Rapid developments in Internet technologies and mobile apps are projected to increase the online gambling market size, registering a significant growth in terms of revenues and the amount of time users spend on such gambling activities. Online poker and casinos are some of the widely played games in the overall online gambling market. With the improving Internet connectivity, online gambling platforms enable gamblers to play with anyone at a time.
Online gambling platforms offer various benefits compared to traditional gambling, such as support with numerous languages and multiple currencies depending upon the gambler's location. Also, the online gambling platforms use real money, and they're not required to exchange chips for money, the key feature that is not available in traditional casino games. These are some of the factors significantly boosting the online gambling market growth.
On the other hand, regulatory norms such as The Information Technology Act in India that have certain provisions to ban foreign websites in the country restrict online gambling market growth. Also, in some countries, the governments have invoked the ban on playing on certain foreign betting sites, which can pose challenges to the growth of the online gambling market.
Segmentation:
The online gambling market is segmented into game type, device type, end users, and regions. The game type segment is sub-segmented into betting, casino, poker, lottery, online bingo, and others. The device type segment is sub-segmented into desktop and mobile. The end-user segment is sub-segmented into gambling enthusiasts, social exuberant, and dabbles.
Regional Segmentation:
By region, the market is bifurcated into the Americas (US, Canada, Mexico, Rest-of-North America) and South America, Europe (the UK, Germany, France, Italy, and Rest-of-Europe), Asia Pacific (China, Japan, India, South Korea, and Rest-of-the-APAC), and Rest-of-the-World.
Europe is projected to dominate the global online gambling market. The presence of a large number of online gambling service providers that offer secured gambling platforms, such as Kindred Group PLC, Bet365, and 888 Holdings, drives the growth of the market in the region.
Besides, increased demand for online gambling services and improved Internet connectivity with high reliability in this region boost the market growth. Furthermore, advanced technologies and favorable government rules and regulations across various countries influence the region's online gambling market share.
North America is expected to acquire the second position in the global online gambling market. The market rise is predicted to be driven by the rising numbers of gamblers, and gambling platforms in the region contribute to the regional market growth. Current regulatory reforms in the United States are projected to create vast opportunities for new and established companies across the US gaming industry to move into the online space and serve a wider market of customers.
The Asia Pacific region is anticipated to emerge as a profitable market for online gambling globally. Increasing focus on improving internet connectivity and high R&D investment are the major factors projected to influence market growth in the region. Furthermore, technical expertise and the proliferation of smartphones foster the growth of the market. Online gambling platforms in emerging countries such as Indian and China are likely to boost the region's market share during the assessment period.
Competitive Analysis:
The online gambling market is expected to witness significant product launches and implementations of several strategic approaches, such as expansion, collaboration, mergers & acquisitions, and product launches. Mature industry players are making strategic investments in research and development activities and fostering their expansion plans.
For instance, recently, on Jan. 29, 2021, FOX Bet, along with Pokerstars and Stars Casino, launched its sports betting and online gambling products in Michigan following a major sports-betting app that was approved in the state earlier in January 2021.
In another instance, an online gambling company – Golden Nugget Online Gaming (GNOG), in December 2020, announced the launch of services in New Jersey and is poised for additional expansion with significant investments.
Key players involved in the online gambling market are:
The Stars Group (Canada)
International Game Technology PLC (US)
Betsson AB (Sweden)
Net Entertainment (Sweden)
Kindred Group Plc (Malta)
Paddy Power Betfair PLC (Ireland)
Ladbrokes Betting & Gaming Ltd. (UK)
888 Holdings PLC (UK)
Bet-at-home.com (UK)
Betfair Group plc. (UK)
Bwin. Party Digital Entertainment (Austria)
William Hill Plc (UK)
bet365 (UK)
Scientific Games (US)
VGC Holdings PLC (Isle of Man)
Betway (Europe)
Spin Inc. (US)
Royal Panda (Europe)

The bronze at the CEC 2022 opens up new horizons for Indian esports internationally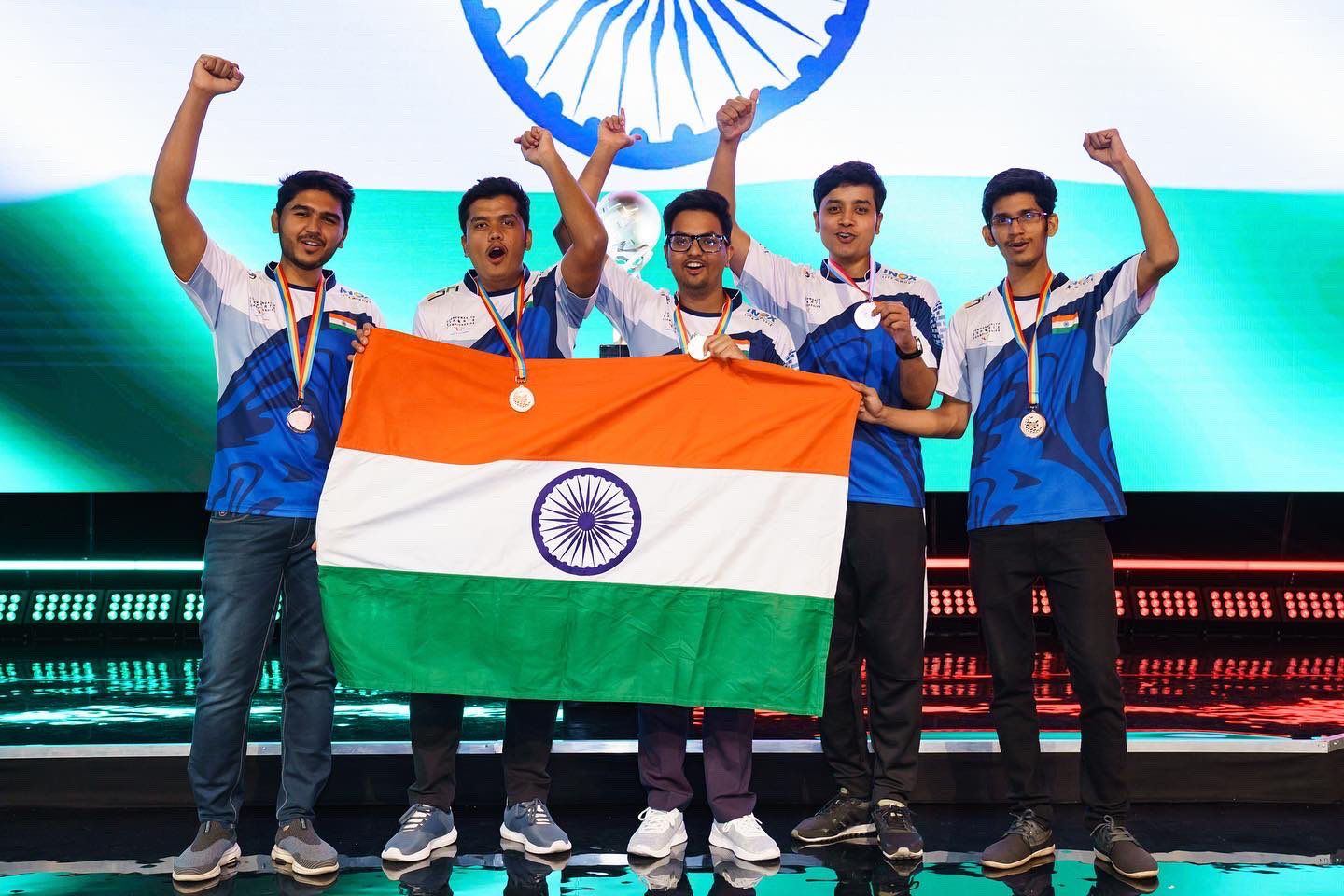 Reading Time:
3
minutes
India's DOTA 2 esports team's victory at the CEC 2022 is a significant milestone in the history of the Indian esports and gaming ecosystem. It will open up new horizons for aspiring athletes who dream to compete in international tournaments in the future, thereby encouraging young gamers to pursue full-time careers as athletes. The win will open floodgates for subsequent industries to rise, birthing new-gen pro-gamers, careers, tournaments, brand associations and sponsorship opportunities among others. As the country celebrates 75 years of Independence, this victory marks a historical achievement for India in the international gaming arena.
The Indian DOTA 2 esports team displayed a smacking performance and won the bronze at the inaugural Commonwealth Esports Championships 2022 (CEC) held recently in Birmingham, England. The winners of the Indian DOTA 2 team, consisting of Moin Ejaz (captain), Ketan Goyal, Abhishek Yadav, Shubhnam Goli, and Vishal Vernekar, defeated New Zealand by 2-0 in an unsurpassed format.
Up until 2010, esports as a concept was relatively obscure in India and rather non-existent, with low public awareness, lack of infrastructure, and little involvement in the development of this sector. However, 2010 saw an enormous surge in the user base due to the popularity of smartphones, affordable high-speed internet, and notable investments in the space.
According to a report by the Federation of Indian Chambers of Commerce and Industry (FICCI) and EY India, the Indian esports industry rose to INR 3 billion in FY2021 and is expected to reach INR 11 billion by FY2025. This only confirms that the growth opportunity for esports in India is exponential and expansive.
Bharat Patel, Co-Founder, and Director, of Yudiz Solutions Limited, said, "A big congratulations to team India for claiming the bronze medal at the Commonwealth Esports Championship for DOTA 2. A remarkable achievement, considering the countless scrims, lengthy LAN games, and complex strategies involved." With reference to esports athletes, he further shares, "the intelligence, mettle, and enthusiasm DOTA players display is utterly amazing. This win will boost the morale of the younger generation to become more active participants, encouraging the industry and the gaming community going forward."
Anurag Khurana who is the CEO & Founder of Penta Esports said, "Congratulations to team India on winning the bronze medal at CEC for DOTA 2. This win will surely bring esports more recognition in India and inspire more aspiring esports athletes at the grassroots level in the country."
Talking about the win Abhishek Aggarwal, Co-Founder, and CEO, of Trinity Gaming India, said, "These are exciting times for the esports industry and a very proud moment for the country and the gaming community. This win by the DOTA 2 team at the Commonwealth Esports Championship has earned a spot for India on the global gaming map and the future of esports looks very bright. This will encourage a new breed of gamers to build their careers leading to a larger pool of talent in the country. This is also an opportunity for brands to step forward in supporting the industry and encouraging the new athletes who aspire to have a career in this arena. We, as industry players, are confident that the government will support this form of the sport by providing adequate support to the esports athletes."
The Indian esports ecosystem witnessed its first international representation (demonstration) at the Asian Games in 2018. Tirth Mehta, who won a bronze at the time, drew the attention of many developers and investors and their interest in Indian esports grew. Coverage and promotional campaigns on various online social media platforms like YouTube, Facebook, and Instagram increased public awareness and further stimulated the popularity of esports in India.
As esports is declared as a medal event at the next Asian Games and Commonwealth Games, India's performance and win at  CEC 2022 have upped the ante for Indian esports in the international arena.
ONAIR ENTERTAINMENT ROLLS OUT AUTO ROULETTE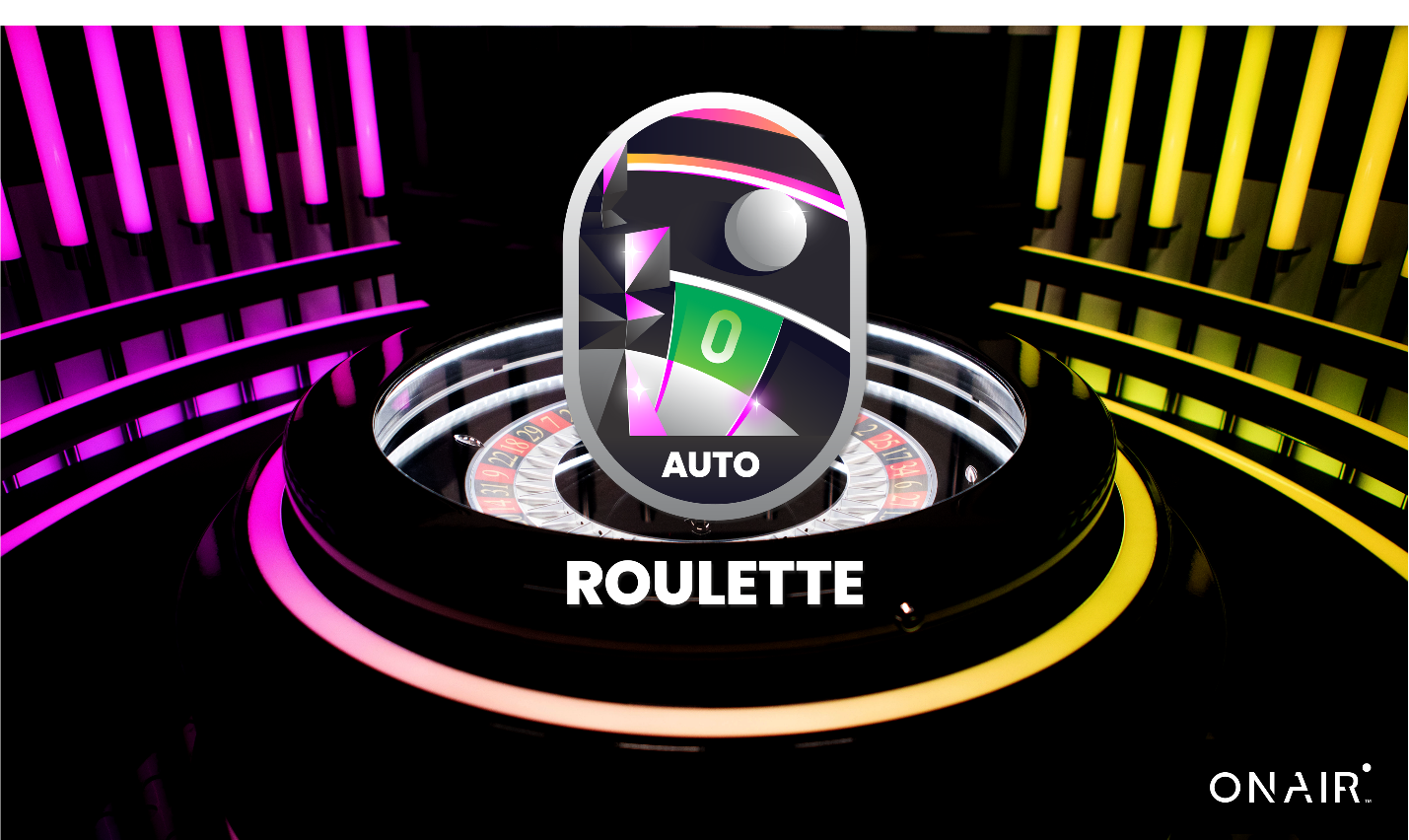 Reading Time:
< 1
minute
OnAir Entertainment, the provider of cutting-edge live casino content, has announced the launch of Auto Roulette, a sleek, immersive live roulette experience that puts the player in control. Auto Roulette goes live with OnAir Entertainment partners today, exclusively via the Games Global platform.
The new Auto Roulette studio is a visual feast in blazing neon, transporting players to the coolest casino in town. Its first-class streaming technology promises vibrant, uninterrupted video, while multiple camera angles provide an immersive, cinematic experience, enhanced by soothing ambient background music.
An intelligent and intuitive user interface eliminates the hassle, allowing players to concentrate on enjoying the game. And a state-of-the-art language generator lets players choose their preferred language in one click from 20 available.
Launched in 2020, OnAir Entertainment aims to disrupt the live casino product monopoly through a passion for innovation and technical excellence, delivering gaming experiences of the highest quality. Its games are now available in key regulated markets, including the UK, Sweden, Denmark, the Netherlands, Ontario, Greece, the Isle of Man, and Malta, with further expansion on the horizon.
Armands Zalitis, Head of Product at OnAir Entertainment, said "We are thrilled to release Auto Roulette, where the players will be immersed in an exhilarating experience with more power to control the ambiance. We have achieved this wonderfully designed user interface thanks to hard work and dedication of the people that make up OnAir – where the passion to create new experiences motivates us to accomplish amazing things."
Frooty Temptation Colourful MERKUR fruit cocktail from edict eGaming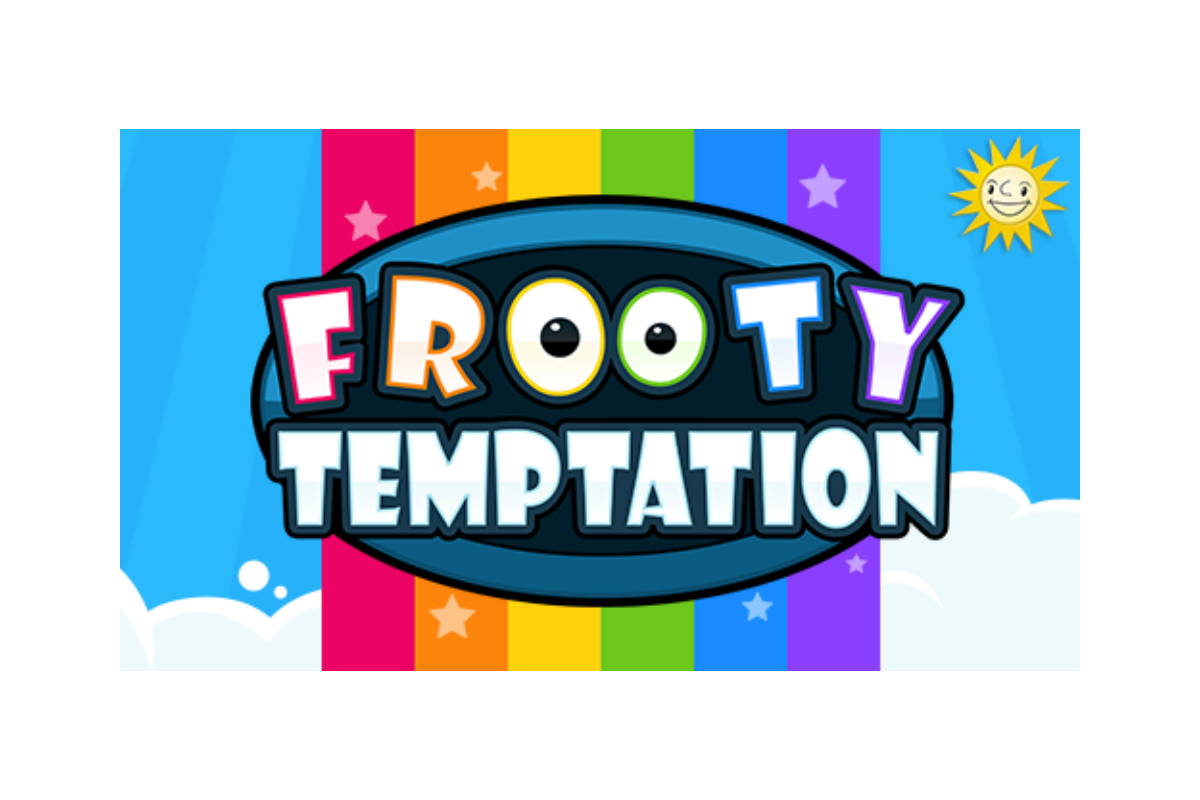 Reading Time:
< 1
minute
Sweet apples, juicy oranges and refreshing watermelons – fruit symbols have been popular with online gamers for many years. Now, with the new MERKUR game Frooty Temptation, Gauselmann Group subsidiary edict eGaming GmbH is offering operators the possibility to tempt their players with an even fruitier gaming experience.
The fruit game is played on five reels with five paylines. The wild symbol provides a particularly sweet surprise: if the diamond appears on one of the reels, it tops up to the highest possible line win at any point on the line. But the diamond is high carat in two respects. It not only replaces all the other game symbols, but also serves as a multiplier. If it appears on reels two, three, four or five, it doubles the winnings.
"edict is known worldwide for its extensive games portfolio, which in addition to popular classics also includes gaming innovations that set new accents in the market. Frooty Temptation now combines both in a single game: classic fruit symbols coupled with an exciting wild feature promise online gamers an even richer gaming experience," says Dominic-Daniel Liénard, CEO of edict eGaming GmbH.
As a proven specialist in the development of B2B online casino solutions for the national and international market, edict is continuously expanding its offering and provides the games on a reliable and secure system platform. Operators are thus able to offer their players a sustainable, diversified and trusted online casino and, as a result, establish long-term customer loyalty.